I lived on the border of Texas and Mexico for a couple of years. We were invited to eat over at a neighbor's house the first week were were there. They served us dishes I had never seen before, although it sounded exotic when they told me what it was in Spanish (I didn't know the language then). The food tasted very different from anything I had ever eaten. It wasn't as palatable as I had hoped. Two of the other members of my party who came with me decided not to eat the dinner. They just ate homemade tortillas and drank their cokes. I ate the dinner and when I lapped that up the matriarch quickly replenished my plate with another large helping. I ate all that, too, just to be polite. I got rather sick, perhaps just from overeating. The next day the patriarch of the family called us and said that I was welcome any time — but not the others.
I attended YUM's (KFC parent) investor presentation six months ago, they spent 55 minutes out of an hour talking about their China growth strategy. it seems that with the exception of Chipotle and Qdoba, that fast food growth story will be coming from outside of the US. KFC, since it serves chicken — the universal all-religions-unite meat — should do well overseas. I hope its stock will get knoced down with the rest of the market on the fears of the US recession, it may provide a great opportunity to pick a truly global fast food chain.
David Lamb adds:

Down here in Panama there is the Multiplaza, an upscale shopping mall with a large food court. On any given day when I walk into this food court I'll see two very large lines. One is for Lenos and the other is for KFC. The Panamanians absolutely love KFC.
Steve Leslie extends:

Geographically speaking, look at what is going on in Asia and the Americas. Colombia is actually reforming itself from a banana republic steeped in corruption and drug warlords towards democracy and capitalism. Vietnam is evolving from a primal war-torn country to progressivism. Even isolated communist North Korea seems to want to partake in the benefits of free market capitalism. I heard during a most recent trip to the U.S. many members of the Cuba national soccer team asked for asylum. Bi-lingualism is a very sought after commodity. English/Spanish and English/Chinese are in great demand. The best thing a parent or grandparent can do for children is direct them toward a second language esp. at a very young age. All studies indicate that the earlier a child learns a language the faster he will grasp it and the longer he will retain it.
I'm sure many DailySpec readers are familiar with free online "bookstore" DailyLit. Not too many books in there, but free (good) books are always a good thing. For instance, right now I'm reading Random Reminiscences of Men and Events, the autobiography of John D. Rockefeller. I hope he'll allow the reader to get into his great mind.
Sam Humbert adds:
As valuable as the texts: the exegetic notes from earnest readers..
TomM says: One of the good things about Moby Dick is that the chapters are modular — that is, you can read one chapter without have read any of the others (though your appreciation of the plot may be diminished). My vegetarian aunt was thus able to skip the chapters which detail whaling, and which turned her stomach.
At 1444
Recession the fore
A bull without class
A bull on his a–
At 1444
At 1444
Real estate a bore
They bought sub-prime
Now it's a crime
At 1444
At 1444
The Fed ran out of more
They dropped the rate
Too little too late
At 1444
At 1444
ISM fell to the floor
Factories no make
Again a fake
At 1444
At 1444
Labor evens score?
Not enough jobs
Tape bomb again lobs
To 1444
David Lamb adds:
The 4s remind me of a grave marker in Tombstone, AZ:
Yesterday I took the family to Goldfield Ghost Town, a mere 35 minutes, or 25 miles, away from where we live. I thought that my kids were now old enough to visit and appreciate where their grandfather owned a third interest in a mine here in the 1890s. After selling his interest he built the first hotel (21 rooms) in Mesa, AZ (so says family lore, which I can't prove or disprove at present).
Perhaps the Senator would have enjoyed seeing the five fault lines, a few intersecting each other, where the veins of gold were found. One vein was said to be 18 inches wide. The gold vein was exposed by a major flash flood in April of 1893.
I'm the fifth generation of my father's line here in Arizona and I've often wondered why we ended up in this G_dforsaken country. But we love it. And, more importantly, we call it home.
There is an interesting divergence in the stock prices for offshore drilling and land-based drilling companies. Both are in the business of looking for energy.
In the past the two appeared to be more in step with each other as the price of oil fluctuated. Then came the (over)realization that the land-based drillers' objective is mainly natural gas. As natural gas reserves increased and natural gas prices went down, and the fear of recession and "global warming"/warm winters set in, the land-based drillers were sent to the "dog house".
But natural gas companies have an insatiable need to keep replacing reserves as they deplete quite quickly. Land-based drilling objectives have become much deeper and more technically difficult (i.e. horizontal drilling techniques) so it is not as easy to drill one well and move to the next quickly. And if there is a fair amount of cold weather this year there could be a significant drawdown on natural gas reserves going into next year.
Based on the cyclical nature of these stocks, past volatilities and recent quiescences, Wall Street's past infatuations and scant notice these days, future assumptions, and the limited supply of available, quality rigs, I wonder if there is some testable criteria (I have seen historical PE ratios used in the past as a point of reference) that would allow one to determine if the land-based group (and really only 5 companies are the owners of the majority of the land-based rigs in the US) is a good value at this point. It is a speculative area with many, many variables and quite risky at times.
In other words when is it a good time to go bottom-fishing and can that be determined for a particular industry group?
As a thin reed there appears to be a sharp increase lately in the hiring of geologists just out of school–at this point, however, it is probably due more to offshore petroleum-related work.
David Lamb adds:
As an addition to this discussion I asked my neighbor, who is a Reservoir Engineer for C*n*c*Phi!!ips, to add his two cents. My neighbor's comments:
"…give me a day or so and I will send you what you need to have a big picture - clear understanding of this and the oil gas industry as a whole (which is largely misunderstood by speculators right now). The mass hiring of geologist and engineers in general is absolutely true -this is a result of what happened in the early 80's where most petroleum engineering programs were closed as a result of diminished student interest. When OPEC reduced supplies in seventies - students flocked to petroleum engineering and US oil companies began drilling and producing at max levels. Rig counts reached double what they are today. When OPEC released its supplies in the early 80's there was a surplus of oil on the market and oil prices plummeted. Rigs where no longer economical and mass lay offs by the oil companies ensued. College graduates could not get jobs in the petroleum field and as a result interest by prospective students diminished.Nation wide the number of Petroleum Engineers graduating with a bachelors was reduced to the 200 a year range. Note that this took place in a time when the supply could meet and exceed worldwide demand for oil.
Worldwide oil production has remained relatively constant while the number or wells drilled yearly to meet this production is constantly increasing (this means we are now drilling more wells for less reserves and at higher costs than the wells of the 70's, 80's, and 90's). In the meantime worldwide demand has continued to increase. India and China demonstrating the largest increase in demand. With new competition in the worldwide oil market prices have soared from around $10 a barrel in the early 80's to near $100. Pure increase in demand and constant supply economic response. In the meantime - the petroleum industry engineers have aged, very little influx in new engineers since the late 70's. Therefore 70% of the current petroleum engineers and geologist are expected to retire with next 10 years. Petroleum engineering school have not however been able to increase there enrollments until the last few years. Therefore, there is not enough engineers graduating to replace the retiring force. Therefore, huge recruitment pushes have been made in the last few years with large salaries and signing bonuses to capture what engineers are available. I received 8 job offers with the lowest offering 70K and bonuses all months prior to my actual graduation. Geologist have seen some of the same trends although they have a larger pool of graduating students. Typical geology graduates with a bachelor could expect to make 35-40K but within a oil company they can start at 65-80K. Most large companies still require a masters in Geology for exploration and heavy drilling work. However, all drilling rigs employ a mud logger (geologist) to examine the drill cuttings as they come up during drilling to identify rock type, formation, ect. These loggers are in more demand lately as well and so salaries have risen from base to decent wages. In addition the type of drilling being done today requires much more technical understanding of rock formation and reservoir interpretation. Previously, vertical wells required very little geological interpretation. Now directional and horizontal wells require full time geological monitoring at costs sometimes exceeding 100 Million a well.
Many companies are offering huge signing bonuses (100K +) for experienced engineers (3+ years) to leave there current company and come to work for new company. Because the number of new Petroleum engineers is insufficient to fill new demands the petroleum industry has begun hiring all types of engineers and doing on job training in petroleum (these engineers receive base salaries above what they can expect working within their own field). Currently petroleum engineers receive the highest avg. salary of all engineers.
In short what we are seeing is that the amount of oil available is high, however it is in reservoirs that were uneconomical to drill at lower oil prices. However, the rate at which we can extract oil from these reservoirs (oil sand, heavy oil, deep offshore) is very limited. Therefore, although we are not looking at running out of oil in next few centuries we will likely never be able to increase actual available supply while demand should continue to grow. Unlike early 80's no one has capacity to flood market with additional supply. China and India will continue to provide more price competition for available oil and therefore Prices will continue to rise and this will negatively impact US standard of living.
Ethanol, Hydrogen cells, ect. are not viable replacements and will not be in near future (despite what the green movement would like you to believe). These technologies also require the input of large amounts of oil based energies to produce and this is rarely mentioned.
Natural gas supplies are huge. Traditionally much of the produced natural gas has been flared or reinjected back into the earth due to the lack of transportation piping available and the low costs per MBTU of gas. This continues to be true to some extent. Canada, and the U.S. have huge reserves that are not all being currently used due to cost of building gathering systems and low prices. New technologies are being used to convert natural gas to LNG (liquid natural gas) for transportation and marketing purposes. These plants cost 10's of billions and take years to build. In the future these LNG's will replace some of the oil demand and can be used and burned similarly. The natural gas stores in China, Russia, Middle East, and other places have not even began to be used and are large enough to supply worldwide energy for hundreds of years if they could be drilled and transported to the market place. These supplies will continually suppress the natural gas prices - as prices try to go up, new reserves will be tapped and increase supply and maintaining price.
The number of drilling rigs in the U.S. has continued to increase in the U.S. over the past 5 years or so. The number of rigs is still about half of the number achieved in the 70's. These rigs are drilling more complex and time consuming wells than the past and onshore drilling is focusing more and more on natural gas reservoirs.
Offshore gulf coast drilling continues to focus largely on oil but cost are huge and returns risky.
here are a few links that may be of interest. I will also send you a few additional charts that may help predict future commodity behavior."
Oil Long Term Supply and Demand
International Energy Outlook 2007
When I read books from long ago and it states dollar figures I'd like to know what the relative dollar figure is today. For instance, in 1893 during the Panic here in the U.S., if a bank were to make a loan of $15,000, what is the equivalent of that loan today?
I found many ways to try to give me an idea of the relative value, by using the following: CPI, GDP deflator, Consumer Bundle, Unskilled wage, GDP per capita, and Relative share of GDP.
Using the same figure as above here are the numbers computed via the Measuring Worth website:
In 2006, $15,000.00 from 1893 is worth:
$346,788.99 using the Consumer Price Index
$321,038.30 using the GDP deflator
using the value of consumer bundle *
$1,736,739.13 using the unskilled wage
$2,888,877.50 using the nominal GDP per capita
$12,838,014.07 using the relative share of GDP
*Data for consumer bundle only starts in 1900.
After viewing the numbers I still don't understand what $15k in 1893 is worth in 2006. Or, which of the above figures is correct?
Greg Van Kipnis replies:
Income has grown more rapidly than the cost of things people buy, hence a disparity in the rise of 'price' measures (CPI) and 'income or output' measures (unskilled wage, per capital GDP). Your question relates to consumption not income. However, the answer depends on the purpose of the loan.
The question you ask: "…if a bank were to make a loan of $15,000, what is the equivalent of that loan today?" Appears to be related to the general price level, hence the CPI or GDP deflator gives the right answer.
If the question were: "In 1893 it cost $15k to buy a 2000 sq. ft. house in New York City, how much would I have to borrow today?" then you would have to use a different price index. The answer might be close to $2 million.
My son is still a little sick today and so we decided to play Monopoly. We have two different types of Monopoly games; the regular game with Boardwalk being the most valuable, and another one being the U.S. Air Force Edition, with the F/A 22 Raptor being the most expensive Air Force plane.
To make it a little more real for my son we looked up some famous Boardwalks and the Raptor .
I decided to see if we could play putting the two games together, side by side. The rules haven't been finalized and it was pretty difficult just getting around the board once without some query on how we were going to handle some particular move.
We started with double the regular amount of funds of $1500 to $3000. My 10 year-old son obtained more valuable property and utterly whooped me into financial submission within two hours of play. He ended up with over $20,000, not including the value of his properties, with houses and hotels.
I'm thinking of modernizing it a bit with the values of real boardwalk properties and Air Force machinery and equipment. For instance, if I were to buy one Raptor the cost would be $339 million. But thank goodness for their discount as I continue buying them as it's only $137 million for the next one. I wonder how much some of those famous Boardwalks would cost if one were to purchase just one?
I just read an interview in the Arizona Diamondbacks' magazine, D-backs Insider, given by Doug Flanagan, from the magazine, to Jonah Keri. Keri covers Wall Street for Investor's Business Daily and also contributes to ESPN.com.
Here is one of the questions:
"Is there any connections you see between stock trading and the baseball world, i.e. number-crunching?"
Answer: "The style of writing and analysis that I do is quite similar for both gigs. In my stock market job, I'm writing for Investor's Business Daily, which prides itself on contrarian thinking and on letting the facts speak when covering the market. That's my favorite way to approach sports writing, too. Basically, the public is usually wrong. From a sports standpoint, that's what allows casino operators to make billions of dollars. Same from a stock market point of view, in a sense. Even if there's no money at stake, I always find it gratifying to stick to the facts, even if most people might disagree with my hypothesis."
As in Walt Whitman's "A Noiseless Patient Spider," we traders launch our filaments, tirelessly trying to figure things out..
A noiseless patient spider,
I mark'd where on a little promontory it stood isolated,
Mark'd how to explore the vacant vast surrounding,
It launch'd forth filament, filament, filament, out of itself,
Ever unreeling them, ever tirelessly speeding them.

And you O my soul where you stand,
Surrounded, detached, in measureless oceans of space,
Ceaselessly musing, venturing, throwing, seeking the spheres to connect them,
Till the bridge you will need be form'd, till the ductile anchor hold,
Till the gossamer thread you fling catch somewhere, I, my soul.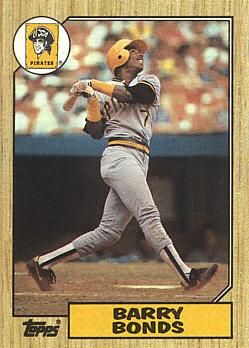 I read the entire indictment; Barry Bonds says he did not knowingly use steroids. I did not see any evidence to the contrary in the indictment. The indictment looks more like a football game of pile on; if he did lie notice how the charges are extended to obstruction, being evasive (duh, who would not be evasive under that conditions, you can bet his lawyers coached him on that — plus if you read his testimony, it does not appear evasive; he answered the questions put to him.) There is no contradicting testimony in the indictment. Will be interesting to see if the prosecutor can present factual evidence otherwise. Typical DOJ stuff.
Russ Humbert adds:
It seems to me that they are trying the "Martha Stewart" trap. They got one of his trainers or someone in the know in jail. They will tell him they broke him, hope he spills it to get even. But if he doesn't they will hope he lies about something. Since the ancient games politicians have a history of using athletes for personal gain, public villain or hero.
David Lamb remarks:
Why? I doubt it's the hallowed homerun hallowed mark. I think it's because Barry is rude to the media and to anyone who he doesn't want to sign autographs for. And what if he is rude? Matt Williams was just caught but he still couldn't hit and retired the next year. Perhaps Barry knowingly took the 'roids in order to break the homerun record. As if nobody else is trying to do the same thing on the same juice. He just can hit the ball and is extremely picky on what pitches to hit.
Had J.R.R. Tolkien applied his talents to Middle America instead of Middle Earth, the result would have been akin to Satan's Bushel, Garet Garrett's 1923 novel, available as a 212 page pdf. Literally beautiful in its language, yet deadly accurate in its particulars, the work is a mystic's perspective on farming and speculation, on death and eternal love. It is worth reading for both its prose and its surprisingly relevant take on markets.
Adam Robinson adds:
For those who want to read an uproariously entertaining book on the economics of becoming a farmer, I can't recommend The Farming Game, by Bryan Jones, highly enough.
Imagine Mark Twain giving advice to a city slicker (Green Acres is the place to be) who dreamed of becoming a farmer, and you'll have an idea of the book's appeal. Acute economic sensibility combined with trenchant wisdom.
There are only two copies of this overlooked classic left in stock at Amazon before they reorder (owing to slow sales, alas). You'll thank me later, and I can promise that if you start reading it over a weekend, you won't stop.
David Lamb interjects:
In the book "Satan's Bushel" is found a snippet on page 123 about
the dreaded financial life of a wheat farmer. Here is the quote:
The farmer was one who paid.The farmer certainly paid.
Everyone who touched him made him pay. What he sold he sold on the
buyer's terms. What he bought he bought on the seller's terms. One in
that situation was bound to be exploited.
In essence, the farmer takes the brunt end of the financial side of
the wheat business. My grandfather farmed wheat. He was always
complaining about everyone taking advantage of him; how he never got a
good enough price; how the prices of equipment are too high, etc. I
grew up thinking two things about this industry: One, I wanted no part
of it and, two that farmers were always poor and there was no way
around that.Then a few years later in life I came across the futures
markets wherein I found out about hedging. I am perplexed why more
farmers don't utilize the futures markets to hedge and, therefore,
protect themselves more. I am very naive and ignorant in this field but
I have included some numbers from the Census of Agriculture data that I
would like to understand. The latest year of available data is 2002.
Number of wheat farms: 169,528 Total number of acres: 45,519,976 Total number of bushels: 1,577,005,140
If one CBOT wheat contract is 5,000 bushels then the total number of
possible short contracts given the number of bushels yielded is
315,401.The average weekly COT data, on the short commercial side, for
the whole of 2002 was 59,996 short contracts. If these were held by
farmers, which I think we can assume so, then the number of bushels
being hedged is roughly 300,000,000, or 19%.If this 19% number is even
remotely close, why aren't more farmers using the futures markets?
Alex Ceresian attempts a reply:
Keep in mind that hedging with futures only protects the farmer from a small portion of the risks the farmer faces.
Futures protect against "price risk", the risk from fluctuations in the market price of wheat.
The farmer also faces "quantity risk", that is uncertainty about the
amount of wheat he will be able to produce. You plant X bushels of corn
but because of umpteen different reasons (mistakes on your part, bad
weather in your local area, pests) you only manage to produce Y<X
bushels. Futures don't help with this risk (and you cannot insure either).
Even worse, the two risks interact and complicate things. If you don't
know how many bushels you are going to produce, how many contracts
should you sell (for price hedging purposes) on the CBOT?
The November issue of Consumer Reports magazine features "How to Bargain for Almost Anything." The section headings are:
1. Gauge the seller's need.
2. Be discreet.
3. Know what's a fair price.
4. Be empathetic.
5. Deal with a decision maker.
6. Negotiate from a position of power.
7. Time your shopping.
8. Find fixable flaws.
The top products or services that buyers were successful in lowering prices were:
1. Furniture
2. Medical bills
3. Home electronic products
4. Large and small appliances
5. Floor and demo models
6. Bank and credit card fees
7. Jewelry
8. Cell-phone plans
As Victor wrote in EdSpec, "If the speculator is not able to bargain for the best deal, I would advise that he ask a trusted friend to carry the ball."
A big part of trading is determining ahead of time where prices will be, for profit. You can use what has transpired as a rudder to achieve this goal, or you can go on the assumption that future events are independent of current events. In the first thought, there is a hint of determinism and fatalism. Every event yet to occur in the future is more or less scripted. In the second case, there is the strictest acceptance of free will, or whatever is yet to happen acts independently of what has happened.
Which is correct? I feel these perspectives coexist in that things at times are predicted with great accuracy but at others times it seems futile. Is time the bridge between fate and free will? Luck either bad/good the conduit? Last night I sat back to take a look at the big picture. Deeply appreciating the tools of counting and the law of ever-changing, these questions popped out.
Phil McDonnell explains:
The ultimate question. Is our fate (and trading success) predetermined or do we have some control over it?
Perhaps a better way to express the problem is through the paradigm of statistical thinking. In statistics the central concept is randomness. Randomness is actually a very deep philosophical issue. It is not the same for all people. Rather randomness depends greatly upon what you know, and different people know different things.
Suppose a company has a great quarter. During the quarter many employees will have a pretty good idea that the quarter is going well. Those at the top such as the CEO and CFO will have a very clear picture. After the end of the quarter the outside auditors may get a good idea as well. Then some time later the earnings report is released to the public and the stock moves unexpectedly. To the outside investor the event seemed random and unpredictable. But clearly someone knew.
The central point is that from the perspective of those who knew of the coming announcement in advance the event was not completely random. From the perspective of those who knew nothing the event was unexpected and seemingly random. Randomness and non-randomness can coexist in different people with different information. So then the best definition of randomness must ultimately be egocentric. What is random to me is that which I do not know and cannot predict.
This concept can be quantified very nicely by various statistical ideas. For example when one performs a regression analysis of something like the Fed Model there is a statistic called the R-squared which embodies the percent of the variance explained by the model. So if the R squared was 30% the model explains 30% of the variance leaving 70% unexplained. If we only use the Fed Model as our predictor then the world is 30% less random than before but 70% is still random to us because our knowledge is limited to that model. A little counting can greatly reduce the randomness in our trading.
David Lamb extends:
Through experiences in my life I have come to understand that when I brainstorm with someone upon an idea or topic it seems as though the sum of our thoughts exceed that of only two persons, as if 1+1=3.
If this is true, is it possible that nothing is really random, given a number of participants that are knowledgeable in a given arena? For instance, if we took the topic of market direction and asked each Daily Spec contributor to give his thoughts on the subject along with providing his reasons why, then produce quantifications with qualifications, could each of our random market movements that we experience be sufficiently squashed?
Can the global macro boys explain to me how wheat is up 60% for the year but i can get a loaf of bread or a box of Wheaties at the same price as 2006? Would seem the producers of food hedge their costs so as to control both the cost to consumer and their profits from the best recurring biz in the world — food.
But if they hedge then of course the must hedge at certain levels and if it keeps going they must keep hedging until the reflexive traders are satisfied and in the end it seems only the consumer gets the bill, so there must be inflation upon us as a result not only of the quants but also of the global macro reflexive crowd.
Jason Thompson replies:
First, I'd very much question the observation that you are paying the same price YoY. This is certainly not the case here in Chicago as Wheaties, along with Raisin Bran, Cheerios and Cornflakes are measured as part of a basket in a private inflation survey. They are up roughly 9% 3rd Quarter to 3rd Quarter and will experience price increases (already announced by manufacturers) of 10-12% to be seen within the next six months. It's very likely what you are missing is the reduction of discounts. By this I mean there are fewer promotions, coupons to the consumer, or rebates being offered to the grocery store. The price quoted on the rack may not have changed, but the average price paid by the consumer has increased.
I'm much more perplexed by your observations on bread, as that has seen the one of the largest increases in our basket of food, outside of milk and cheese, and some fruits and vegetables. Bread here in Chicago is up 18% YoY.
David Lamb extends:
I've got to be luckiest husband on Daily Spec. My wife makes our bread and she orders hard wheat for $6-$7 per 25 lb. bag. It takes 12-13 cups to produce five pounds of wheat flour, which is needed to make five loaves. We go through five loaves every week (she gives away half of it). Therefore, she spends $6-$7 per month on our breadstuffs (rolls, loaves of bread, etc).
Compared to store bought bread — well, there is no comparison, at least in taste. However, if we bought the same number of loaves at a store it would cost us, for the cheapest bread at WalMart, almost $2 a loaf. That would be $40 a month. Yes, I have seen an increase in wheat prices but the greatest wife in the world can handle it!
Riz Din replies:
The cheapest bread in the UK is less than 50p a loaf. Currently, £1 (or two UK cheap loaves) buys two dollars (or 1 US cheap loaf). Perhaps the international cheap bread arbitargeurs have helped to lower the USD/£.
Eli Zabethan explains:
Most food producers hedge out several years, but now there is little carryout as supplies are being used for alternative energy projects.
Kurt Specht replies:
It's true that most food producers (and processors) hedge out several years, but the levels of hedging and the duration can vary widely by company and by item. Several companies have cited various raw materials increases in their quarterly earnings reports this year as a cause of diminished earnings per share, but as the prices of commodities rise and more time passes, more and more of these companies will have to raise prices to keep up.
"The flight animal wants only to reproduce and survive; fear is the tool that allows him to survive. Humankind, however, is a fight animal. Our preoccupation is with the chase, and having dominion over other creatures in order to eat them or use them for our own ends." — This is a quote from the book, The Man Who Listens to Horses.
Wikipedia provides a partial explanation of the function and purpose of the stock market:
"The stock market is one of the most important sources for companies to raise money. This allows businesses to go public, or raise additional capital for expansion. The liquidity that an exchange provides affords investors the ability to quickly and easily sell securities." [Read more]
There's nothing negative or predator-like in this description. It seems to fit Monty Roberts' description of a flight animal that only wants to "reproduce and survive". In my opinion, it seems that many of the variables that make up the markets provide us an outstanding example of a gregarious animal.
For instance, Galton describes how a herd of oxen is always watchful, although each ox must spend time resting and, therefore, inattentive:
But a herd of such animals, when considered as a whole, is always on the alert; at almost every moment some eyes, ears, and noses will command all approaches, and the start or cry of alarm of a single beast is a signal to all his companions.

To live gregariously is to become a fiber in a vast sentient web overspreading many acres; it is to become the possessor of faculties always awake, of eyes that see in all directions, of ears and nostrils that explore a broad belt of air; it is also to become the occupier of every bit of vantage-ground whence the approach of a lurking enemy might be overlooked.

The protective senses of each individual who chooses to live in companionship are multiplied by a large factor, and he thereby receives a maximum of restlessness.
The market provides protection, security, and liquidity to companies by providing a "sentient web" full of businesses. Although one area of the economy (or web) may be in "placid rumination" it can very well be protected from complete annihilation by other members of the web who are not in a stupor.
I have included a link to a very fascinating clip of a herd of water buffalo and a pride of lions. It's long but well worth it because it demonstrates the strength of the herd when they act as one. For a few moments the lions seem to get the upper hand on a young, weak buffalo. They even take it down and start eating it. But the "web" soon comes together and produces an escape for the little one and they chase the pride away.
I had a philosophy professor stand up at the beginning of class one day and state that he didn't know what was real anymore; you're not real; I'm not real; everything is just a big joke being played on us but that we really don't exist anyway. He then walked out of the classroom and we didn't see him until the following week.
Rod Fitzsimmons Frey adds:
I had a philosophy prof, mid fifties, fat, short and bald except for the fringe-ponytail and scraggly white beard. Stopped mid-sentence in the middle of a lecture. Got a thoughtful, faraway expression on his face. Undid his trousers, dropped them to his ankles, smoothed his shirt over his white boxers several times, raised his trousers and repositioned his suspenders. He then resumed his sentence where he had left off.
Advanced philosophy education should come with danger pay.
I've been around horses most of my life but it wasn't until I read about Monty Roberts that I learned how to really treat and understand them. It is only recently that I have found some parallels in the markets with the way Monty understands horses.
At seven years old Monty figured out one can "talk" with horses by body language. He named this language, "Equus." He tried to master this language and many years later would be able to understand and use over a hundred different body movements that meant something to the horse.
Monty witnessed his own father beating and submitting horses when growing up. He thought then that there had to be a better way, a way to make the horse want to be with you and work with you. He said that most trainers are burdened with the great weight of the male ego.
"You walkin' on the fightin' side of me when you say my daddy didn't know what he was doin'. I got horses — you couldn't get close to 'em. You admit to me now, that there's a time when a horse needs a good whippin'."
He set out to disprove this and, indeed, he did.
"What I can do with horses is the result of long hours of observing them in the wild."
At 13 years old he set out on horseback to the Sierra Nevadas, and beyond, to study the wild mustangs. The very first encounter he watched them, through binoculars, for eight straight hours.
For a four day period Monty witnessed the lead dun mare of a particular herd educate one of the adolescent rebel rousers. Here is what he wrote:
"As I watched the mare's training procedures with this adolescent and others, I began to understand the language she used, and it was exciting to recognize the exact sequence of signals that would pass between her and the younger horses. It really was a language — predictable, discernible, and effective."
A couple of parallels to markets that I found in the above paragraphs are, (1) I must sit and watch the markets for long periods of time, and notate my observations. This allows me to see the market participants react to many different stimuli. (2) Preconceived notions about markets, how they interrelate with one another, or notions coming from the poorer market participants, will yield great misunderstanding.
Only after Monty spent countless hours of observance and gradually applying what he had witnessed was he able to be successful at his endeavor. By the time Monty was 70 years old he had trained some 10,000 horses all over the world, including the prized horses of Her Majesty Queen Elizabeth II. Just imagine, a country bumpkin from Salinas, California knowing his trade well enough that a Queen requests his attention.
There is so much more to Monty's story that I find applicable to the markets, and to life, but I am afraid of being too lengthy in this post. The book is called, The Man Who Listens to Horses.
What theory exactly do I test, and how is it put together on the basis of history? In the physical sciences, the answer is, ironically enough, often gut feeling and intuition. Bohr's "crazy" ideas about atoms are an example. That is what makes counting so difficult: What the heck do I count? Statistics and econometrics are fabulous tools, but applying them to forecasting is tough!
Rod Fitzsimmons Frey adds:
I agree that is the crux of the issue. The inductive leap that all scientists must make is a mystery that is not itself explained by science. Francis Bacon, who convinced me to ditch philosophy and take up engineering, hand-waved it away by putting a philosopher-king at the head of the rational, scientific state, with all the other citizens scurrying about gathering data to test the hypotheses that he came up with.
Nigel Davies remarks:
The reason a chess player should practice analysing positions is in order to cultivate intuition. Many players wrongly believe that the idea is to find specific improvements from specific positions, but they rarely get the opportunity to spring their cooks.
I have come to believe that the same role is played by counting for traders, that the main goal should be to cultivate understanding and awareness rather than devise specific trades. And one can find many other examples in difficult human endeavours, such as the importance of kata to the martial artist.
Bill Rafter explains:
The answer to "what to test?" is "everything." You try to break everything down to its smallest components and test each. You keep records and their summaries on everything. If you learn of something new, you have to go back and test everything again using that new method.
Suppose you know with certainty that the market is headed up in the near future. A simple and intuitive strategy would be to buy the high beta stocks. But testing that strategy would prove you wrong. You cannot know that unless you test. Okay, now let's consider the reverse: you know with certainty that the market is headed down. What about selling the highest beta stocks? Test and you will find out.
One of the big topics now is volatility. How do most people define volatility? Are there any other ways to define volatility? Is there any symmetry to the various definitions of volatility? That is, does it work the same way in up days/weeks as it does in down days/weeks? If you define volatility as one-day rates of change, the answer is affirmative. But not so with other definitions.
Most researchers make the mistake of testing their ideas against "the market". Well, the market is just the average. You are not going to find any leading indicators by looking at the average. So let's say that instead of looking at the S&P 500, you do your research on the 10 Sectors. The results are different. So then you drill down a little more to the 24 Industry Groups, and then to the 60+ Industries. If you are "on to something" you will find that the results get better with additional focus. Your universe is the same 500 stocks, but you are no longer averaging to mediocrity. Note that I didn't say this was technical or fundamental research; it's just research rather than intuition.
Most people do research badly. Let me give some examples. (1) One of the major data suppliers (50,000 subscribers) gives its users the ability to construct their own portfolios. That's important, as you may just want to work with stocks of companies with positive cash flow. However a call to the support department of that data supplier will inform you that virtually none of their subscribers make their own portfolios. (2) The research software platform with the highest number of users does not even allow users to construct their own portfolios. They give them pre-constructed portfolios of the S&P, Russell, Dow, etc. Take it or leave it. (3) One of the leading (at least by reputation) institutional and retail providers of fundamental research allows its users to screen stocks on the basis of certain factors. Their screening tool does not work correctly; giving the wrong results. It's been that way for the two years that we have had a comp account. No one has fixed it, most likely because no one has noticed. We noticed, but of course we're not going to tell them.
So if flocks of "counters" or "quants" did poorly in the recent selloff, it may not be because counting or quant research is a flawed concept. It may because the researchers are not giving an honest day's work for their pay. They are pretending to do research. Their version of the scientific method is shoddy at best. But that's okay. To be a consistent winner, you need a supply of losers.
David Lamb writes:
"What to test" brings to mind the passages on counting in Vic and Laurel's books. In one, Artie, Vic's father, was writing on a yellow pad of paper while he was watching handball players. Upon a completion of a point Artie would notate: OTWK (off the wall killer); KW (killer, winner); DW (drive killer); A (ace); AW (angle winner). He was trying to calculate "the chances of winning the next point after runs of winning and losing points of different magnitudes."
And Dr. Rafter's comments on not testing ideas against the market, due to the market's being average, if further demonstrated by Artie's note taking during handball matches. He wasn't watching average players, he was watching a particular "sector" of players. In this case it was the best players.
What's right with the world? Paul Potts is rewarded for a true talent after years of struggle.
What's wrong with the world? Lauren Upton is rewarded almost immediately from the womb based on physical appearance, but receives her just deserts when forced to demonstrate more than that one "talent."
James Lackey replies:
Why is born smart different than born beautiful? If one is born smart and works to refine his natural talent into ability, we call that hard work. But if a beautiful girl works to refine her natural ability, beauty, we chime in with "what is wrong with this world?"
Michael Brush remarks:

The poor girl, give her a break. Have you ever spoken before a large crowd? I have. It is terrifying. This young lady had an audience of several million and she is only 17. It may be fun, but it is heartless to ridicule her for being nervous. I'd like to see you try speaking on national TV for the first time.
David Lamb replies:

If Paul Potts had her looks, or if Miss Teen had Paul Potts's looks, would their stories be the same? My point was that pageants look at skin first, than talent. And, perhaps, Potts didn't get much of a chance in the opera ring due to his looks, or lack of refinement. What is right about the world is that a show like that was able to place a person like Potts on center stage, in front of millions, to have them accept him or not, after he demonstrated his talent. There aren't many venues in this world that offer such an opportunity.
On the other hand, place a plain girl into a Miss Teen pageant and she won't even make it past the first interview, even though she may be able to give the correct answers without a moment's hesitation.
Steve Leslie remarks:

What is wrong with this world is people who get a sordid pleasure and a wicked delight out of tearing others down. Schadenfreude. Who try to start a controversy where there is none.
What is right with this world is those who exercise their inalienable right to pursue their own interests.
We are told by the greatest of teachers that he who is without sin may cast the first stone. And that he who is exalted shall be abased.
I may be using the wrong term here but what really makes a person a "master" of something? And, what does it take to master something? I had this conversation on the golf course the other day with the other three and we came up with four different ideas. Mine was the least kind.
Does being a master mean that one is at the top of the class in a particular endeavor? Does being a master mean there is no room for improvement, that perfection has been achieved? Webster's states a master (in one of its definitions) is one being an expert at something. Can one fall from being a master, such as the Master's Championship in golf, where he is no longer the master?
Can a professional baseball player who hits .400 be called a master at his trade if he only accomplishes a 40% success ratio? Can a trader ever master the markets, at least for more than a brief moment? Perhaps a master is the person who is the best, or one of the best, at any given moment.
Kim Zussman writes:
It seems impossible to get more than a small percentage of mostly random market movements right. However even doing that does make a difference, and a critical question a trader should try to answer is whether they add any value over buy and hold. And the question should be asked under different market conditions: Bear, bull, and flat.
There are lots of ways to ask this question, but here is an example using mutual fund manager John Hussman's HSGFX. (I don't have any position, but he is interesting and runs a mutual fund with option hedges, was finance professor, and his research seems thorough, though he's been bearish for a while.) I did regressions of his weekly performance vs. SPY (both w/div) over three periods:
11/00-3/03 Bear
3/03-6/05 Bull
6/05-8/07 Recent
Actually he does pretty well. First during bear mkt 11/00-3/03:
Regression Analysis: HUSBEAR versus SPYBEAR
The regression equation is
HUSBEAR = 0.00340 - 0.0257 SPYBEAR
Predictor Coef SE Coef T P
Constant 0.003399 0.001135 3.00 0.003
SPYBEAR -0.02569 0.03942 -0.65 0.516
S = 0.0124754 R-Sq = 0.4% R-Sq(adj) = 0.0%
highly signif alpha with flat beta
Here is the same for bull period, 3/00-6/05:
Regression Analysis: HUS BUL versus SPY BUL
The regression equation is
HUS BUL = 0.00116 + 0.469 SPY BUL
Predictor Coef SE Coef T P
Constant 0.00116 0.00064 1.79 0.076
SPY BUL 0.46866 0.04235 11.07 0.000
S = 0.00674420 R-Sq = 52.2% R-Sq(adj) = 51.8%
Alpha is not quite significant, but he must have removed the hedges to get beta to 0.5 and extremely signficant correlation. Finally here he is recently, 6/05 to last week:
Regression Analysis: HUS REC versus SPY REC
The regression equation is
HUS REC = 0.00123 - 0.0652 SPY REC
Predictor Coef SE Coef T P
Constant 0.0012253 0.0004826 2.54 0.012
SPY REC -0.06516 0.03213 -2.03 0.045
S = 0.00510472 R-Sq = 3.5% R-Sq(adj) = 2.7%
Alpha again is highly significant, but now with negative beta.
This suggests he knows how to make money in up and down markets, partly as consistent alpha and partly when to turn up beta. You can see it also in one-sample t-test vs H(0) of return = 0:
One-Sample T: HUSBEAR, SPYBEAR, HUS BUL, SPY BUL, HUS REC, SPY REC
Test of mu = 0 vs. not = 0
Variable N Mean StDev SE Mean 95% CI T P
HUSBEAR 122 0.00347 0.01244 0.00112 ( 0.00124, 0.00570) 3.08 0.003
SPYBEAR 122 -0.00279 0.02876 0.00260 (-0.00795, 0.00235) -1.07 0.285
HUS BUL 114 0.00262 0.00971 0.00091 ( 0.00082, 0.00443) 2.89 0.005
SPY BUL 114 0.00313 0.01498 0.00140 ( 0.00035, 0.00591) 2.23 0.027
HUS REC 114 0.00109 0.00517 0.00048 ( 0.00013, 0.00205) 2.25 0.026
SPY REC 114 0.00204 0.01494 0.00140 (-0.00072, 0.00481) 1.46 0.147
There seem to be three ways to beat the market:
1. Significant alpha with insignificant beta
2. Insignificant alpha, but significant positive beta in up-markets (market timing)
3. Combination of 1+2
This kind of analysis doesn't factor in volatility of returns, which is also important. There is less value in matching the market with a weekly standard deviation of 50% than 5%, at least in terms of stomach upset.
Jeff Sasmore comments:
WADR, Hussman's technical stuff may look good in a table.
The NAV on HSGFX hasn't moved since mid 2004. He missed almost all of the rally since he's so bearish. Must be related to a prominent editorialist at Barrons. If you want that sort of stability buy a CD.
Rod Fitzsimmons Frey writes:
"Master" is a term widely used in the hobbyist craft market in order to tout videos, TV shows, etc. Person X is a master woodworker and so you should buy his four-hour DVD about sharpening plane irons.
In the 17th and 18th centuries a woodworker or joiner would serve a four to five year apprenticeship which was really more akin to slavery than employment. Then he could call himself a journeyman.
The next day if he had the money he could open a shop, employ an apprentice (slave), and call himself a master.
So in woodworking, the original sense of "master" was one who, largely due to protections built into the system, could employ slave labor. It has morphed into a marketing term used to hawk wares to people who often would like to substitute money for hard work and skill. I won't insult anybody by spelling out the investment-world parallels.
I played a game of "Points by Unforced Errors" today (some call it tennis, but I'm at the level where I can't say that I really earn any of my points yet). My playing partner is a fellow trader and business partner and we've been trying to get out and play in this great Arizona summer weather. It's only about 90 degrees when we play.
During the match I was thinking there are market participants who can actually qualify and quantify other, weaker, market participants who offer them "points" by their unforced errors. It would fall into the category of of prey in the predator/prey relationship, I fear.
Wikipedia's definition of an unforced error: "During play, an error in a service or return shot that cannot be attributed to any factor other than poor judgment and execution by the player."
I really can't think of another way that the great traders can make money but by taking advantage of, and relying on, the errors in judgment by other participants. So, perhaps "points by unforced errors" is really the only way someone can make money in the markets, and in many other endeavors.
Chris Cooper extends:

Unforced errors in my trading have proven very costly. For the purposes of reminding myself to avoid making them again, I've compiled a list of trading errors made recently.
For my manual trading –
1) Fat finger mistakes resulting in incorrect trade size.
2) Fat finger buy/sell mistakes.
3) Overbetting/underbetting the bankroll compared to some standard
determined a priori.
4) Forgetting to set the alarm clock.
5) Distractions at known trading times.
For my automated trading –
1) Programming bugs causing undetected deadlocks.
2) Suboptimal handling of broker downtime.
3) Faulty logic to handle some exceptional real-world trading situations.
4) Failure to reconcile broker's end-of-day positions with my own.
5) Inattention to "hidden" fees.
6) Slow switchover to redundant equipment.
Given unforced errors such as these, plus the commissions I pay, it is a wonder that I manage to make any money at all.
My 10 year old son likes to play an Internet game called RuneScape. No, it's not a total waste of his time. It teaches a few things about life, such as money management skills (saving up for quite a while to get something that will produce more money for you in a shorter amount of time), and protection of assets.
Over the past few weeks, about an hour a day (which is what we allow him on computer games), he has been building up his RuneScape character, working the mines to extract coal and other precious metals to get gold coin. He would save and save this money in order to buy, for example, the best pickaxe which enabled him to extract more metals in less time.
For example, buying this pickaxe would cost him $50,000 in gold coin and it took him an hour of play just to earn $5,000. For a kid of ten years old, this took a lot of time and patience.
Today he, like many traders, experienced a total loss in a very short time. He had entered a realm which allowed him to play with the "bigger" boys, those who had amassed large sums, weapons, tools, etc. But by entering this new realm he would be able to make that $50,000 in a third of the time. Of course he was going to join the bigger boys. That's why he was playing!
As he explained it, he began to mine some metal when some other character approached and asked if he could borrow the axe for a minute and he would give my son, in return, half of the metal he extracted. My son, being 10 years old, wanted to make friends in this new realm so he let him borrow it. The character started to mine, and my son decided to look around this new place, which took the other character off the screen for but a couple of seconds. When my son returned to the mine the character was gone. He could not find him anywhere.
Then, as he was walking around trying to find a store to buy a very cheap axe, he was attacked by two characters who completely stripped him of all his assets. He had nothing left after about 15 minutes in this new realm. He burst into tears after realizing what had just happened, all the weeks of work and saving and building up his assets, down the drain in a matter of minutes. He now had to start all over.
Last year I had my trading account up nicely, and decided to venture a little bit. Not into another market, but trade using riskier methods in the market I was familiar with. Soon I was almost completely wiped out. I sat and looked at the screen and it hit me that I had to start over, and it would take me a long time and a lot of patience to do it. I was exhausted.
My son's experience was just as devastating to him. I saw him, after a good cry in his room for about an hour, come out with both barrels loaded, and he went back to work. He learned that he could recover what he had lost, but also he could learn new skills that could help him when he ventured out again into that other realm. His confidence returned and I saw hope in his eyes. Perspective is relative, as life seems to offer the right amount of bumps and bruises to equal the capacity of the recipient.
James Lackey adds:
My 11-year-old and all his friends play the same game. For the first time since he was four I've had to limit him to computer time. Keep in mind we have always had computer games PS 1-2-3 hand held. It's never interested him so much that he would play more than two hours. There are so many other things to do.
A couple weeks ago I asked him how long he was playing RuneScape. He said a few hours. My kids are so busy, I can never really give them a hard time. RuneScape is an escape for him as the kid begs for time to relax. That was my dad's gift to me about being a parent. "Take them to the park and run them."
Well today it was 99 degrees. We played baseball for 30 minutes before we gave in to the heat at 11am. Went to YMCA shot some hoops, went to store cooked lunch. The point is that games must be fun/addictive. Even PS3 after Xmas, or on a rainy day. Never have I had to tell him to quit for the day.
John Voelker was a Michigan Supreme Court Justice, an attorney, and an author. But I think he didn't really like to do those things as much as he liked to fish.
Many fishermen are familiar with John Voelker's response when asked why he fished for trout. For those who are not I wish to quote his answer.
"I fish because I love to, because I love the environs where trout are found, which are invariably beautiful; and hate the environs where people are found, which are invariably ugly; Because of all the television commercials, cocktail parties, social posturing I thus escape; Because in a world where most men seem to spend their lives doing things they hate, my fishing is, at once, an endless source of delight and an act of small rebellion; Because trout do not lie, or cheat, or cannot be bought, or impressed by power, but respond only to quietude and humility, and endless patience; Because I suspect that men are going along this way, for the last time, and I, for one, don't want to waste the trip; Because mercifully there are no telephones on trout waters; Because only in the woods can I find solitude without loneliness; Because bourbon out of an old tin cup always tastes better out there; Because maybe one day I'll catch a mermaid; And finally, not because I regard fishing as being so terribly important, but because I suspect that so many of the other concerns of men are equally unimportant and not nearly so much fun."
I thought it would be fun to exchange the word "fishing" for that of "trading", with a little manipulation, and see how close it came to my own sentiments about trading.
I trade because I love to; Because I love the environs where a trade is found, which is invariably beautiful, and hate the environs where no trade is found, which is invariably ugly; Because in a world where most men seem to spend their lives doing things they hate, my trading is, at once, an endless source of delight and an act of small rebellion; Because once a trade is placed it cannot lie, or cheat, or impressed by power, but respond only to quietude and humility, and endless patience; Because mercifully there are no telephones in electronic trading; Because freshly squeezed lime juice mixed into ice cold Coke tastes better than from a vending machine; Because maybe one day I'll trade like Niederhoffer, Wisdom, Williams, Sogi, Brooks, Haave; And finally, not because I regard trading as being so terribly important, but because I suspect that so many of the other concerns of men are equally unimportant and not nearly so much fun.
Sharks are not known to swim in a school. They are mostly known for being one of the top predators in the ocean, but they usually swim alone. When I think of a shark I immediately think of a great white shark and the movie, Jaws. But there was only one shark.
If traders can be compared to sharks, which they often are, then is there really a legitimate comparison in nature where we can find a bunch of sharks swimming around in a school? I didn't think so and I almost ended my little study until I found out about hammerhead sharks.
I soon found out that hammerhead sharks were an easy comparison to market traders. There are many different species of hammerheads (9), which come in all shapes and sizes (even their heads can be a different shaped "hammer").
The hammerheads practically span every nook and cranny of the ocean looking for food. They can be found close to the shores and very far from them, swimming over continental shelves, island terraces, passes, and lagoons. They can navigate and find food from a depth of 1-300 meters.
But the reason why the hammerhead sharks swim in schools is yet to be agreed upon by shark experts. However, Peter Klimley, from the University of California, who has been studying sharks for more than 20 years, has an interesting hypothesis. He thinks that they swim in schools because of the magnetic polarity of the sea mounts. They use these magnetic patterns like roads to guide them in their travels. As they continue their migration they follow these magnetic flows swimming from landmark to landmark.
What is a rather interesting aside about these hammerhead schools, especially when compared with traders, is that the schools only exist during the daytime. Every evening, each shark leaves the group and spends the night alone.
Another great comparative aspect about hammerhead sharks is the fact that really big hammerhead sharks, the sharks that have been around for quite some time, hardly ever take part in the school. The schools, it seems, are for the smaller, weaker sharks that seem to thrive on being a part of the crowd. In fact, their very existence seems to depend on the crowd theory.
Shark experts have been able to qualify and quantify which hammerhead sharks join the school. In other words, "the quantification of persistent psychological bias" (from Education of a Speculator) has been, and can be, performed in the shark world. Peter Klimley has spent 20 years of his life trying to figure out sharks and he's starting to "get it" in his particular endeavor. I have so far to go in trying to figure out what the "magnetic flows" are in the markets.
I've often wondered why the epithets Bull and Bear are used to describe the particular directions of market movements.
For instance, I have witnessed firsthand how aggressive the Bear is every day, just to survive. The Bull, on the other hand, is lazy most of the day, grazes when he pleases, and is not often dependable on the one thing he is used for: breeding. In nature it seems to me that the Bear is a much more eccentric, powerful, and aggressive beast than the Bull. If I were to use the same epithets for the markets I think I would choose just the opposite of how they are used now.
Scott Brooks comments:
I have wondered the same thing for years. I agree with your assessment. It seems like it should be the other way around. There has to be some kind of a story as to why "Bulls and Bears" were chosen, but I don't know it.
I have looked deeper into this bull/bear dichotomy and have come up with these conclusions. Bears do hibernate each year for a long time. Contrary to what you see on the Discovery channel, bears aren't all that aggressive all the time and are pretty laid back most of the time. They have to work hard for their food, and there is great competition associated with food, and they never know where their next meal is coming from. Further, the fun activities (such as breeding) are highly competitive.
Bulls, which do lay around a lot, are actually pretty aggressive until they've established a pecking order (similar to bears), but then again once that's established they go about living their lives and get along pretty well. But then when you look at a bulls, you are only really looking at a "successful" bull. You see, most bulls are not successful, they're hamburger in your fridge! The successful ones live long prosperous lives, eating good food, getting pampered (by bovine standards), and their most important job is to propagate the species!
Just think about that! It's every school boy's dream (and middle-aged guy's dream)! Spend your life being pampered, being fed good food, and hanging out with the guys! And all we've got to do to keep that job is have copious amounts of sex!
I'll take the job of "successful bull" over being a bear any day!
Reminds me of the joke about a father bull and his son standing on top of a hill looking down at a herd of cows. Son says to dad, "Hey dad, lets run down the hill and have sex with one of those cows!" Dad says, "No son, lets walk down hill and have sex with all of them!"
Dylan Distasio notes:
According to Mortimer's definitions, it would appear that "bull" and "bear" had much more specific meanings in 1785 than they do today. A bull wasn't just someone who thought — and hoped — that the market would go up. He was the equivalent of a modern investor who uses margin, and lots of it! The bull of 1785 bought stocks with no money at all and hoped to sell them at a profit before payment became due.
In Mortimer's day, a bear wasn't just a pessimist — he was a short-seller. Mortimer claimed that you could tell bulls and bears apart just by looking at them. It's been 216 years since Mortimer wrote Every Man His Own Broker. But it sounds to me like he could show up on 21st century Wall Street and find his way around just fine.
Marlowe Cassetti comments:
I remember reading in one of the Senator's books about the "sport" of staging bull and bear fights for the amusement of the early miners and frontiersmen. The bulls would try to toss the bear with its horns and the bear would claw the bull down. Thus the liking of this contest to the early markets. A grizzly contest indeed, then and now!
I ran across a poem by Alexander Pope today titled, "An Essay on Criticism." As I read the poem I came along four particular lines that reminded me of the Daily Spec.
"A little Learning is a dang'rous Thing; Drink deep, or taste not the Pierian Spring: There shallow Draughts intoxicate the Brain, And drinking largely sobers us again."
According to the Oxford dictionary the definition of Pierian is "a district in northern Thessaly, the reputed home of the muses."
The American Heritage Dictionary defines it as "a region of ancient Macedonia. It included Mount Olympus and Mount Pierus, seat of the worship of Orpheus and the Muses."
So, if one is to drink from the Daily Spec, don't sip. Drink deep or don't taste it at all. Personally, I'm still in the intoxicated stage hoping to chug down as much as I can so I can sober up again.
Cheers.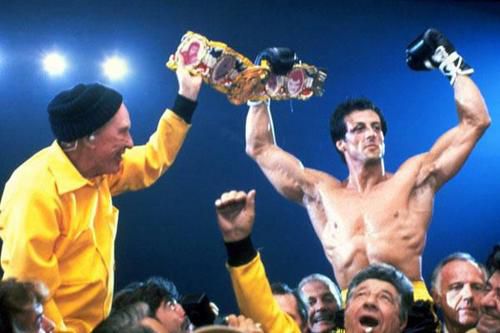 It has often been said by traders that fear is one of the most dreaded diseases of trading. In the movie, Rocky 3, there is a conversation between Rocky and Adrian, his wife. Rocky had just raced against Apollo on the beach and not only did Apollo smoke him but Rocky quit about half way through the race. They could tell by the look on his face that there was something terribly wrong. Apollo said that it was all over. Adrian walked to him and the following dialogue took place.
Adrian: Can I talk to you? I wanna ask you something important, and I want you to tell me the truth.
Rocky: What?
A: Why did you come here?
R: I just don't want it anymore.
A: If it's over cos you want it to be, I'm glad. - I do. It's just, you've never quit anything since I've known you.
R: I don't know what you want me to say. I mean, what happened? How did everything that was so good get so bad?
A: What's so bad? Tell me. What?
R: I wrecked everything by not thinking for myself. Why couldn't Mickey tell me where it was really at from the start? He didn't have to
carry me and lie and make me think I was better than I was.
A: He never lied.
R: Those fights weren't right. I never fought anybody in their prime. There was always some angle to keep the title longer than I shoulda had it. Do you understand?
A: You've gotta understand, he loved you! That was his job, protecting you.
R: Protectin' don't help nothin'. It makes things worse. You wake up one day thinking you are a winner, but you're not. You're a loser. So we wouldn't have had the title as long. So what? At least it would have been real.
A: It is real.
R: Nothing is real if you don't believe in who you are. I don't believe in myself no more! When a fighter don't believe, he's finished. That's it.
A: That's not it. Why don't you tell me the truth?
R: What are you puttin' me through? You wanna know the truth? I don't wanna lose what I got. At first I didn't care what happened. I'd go in the ring, get bust up. But now there's you and the kid. I don't wanna lose what I got!
A: What do we have that can't be replaced? What? A house. We got cars, money. We got everything but the truth. What's the truth, dammit?!
R: I'm afraid! All right? You wanna hear me say it? You wanna break me down? I'm afraid. For the first time, I'm afraid.
A: I'm afraid too. There's nothin' wrong with that.
R: There is. For me, there is.
A: Why? You're human.
R: I don't know what I am. I know I'm a liar, and because of that, Mickey ain't here.
A: You didn't push him into anything. He was a grown man. He did what he had to do. And you have no right to feel guilty. You don't! You were a champion. You did what you were expected to do. You did what everybody thought you should do. And you wanna tell me that those fights weren't real? I don't believe it! It doesn't matter what I believe. You've got to carry that fear inside you, afraid everybody'll take things away, that you'll be remembered as a coward, that you're not a man any more. Well, none of it's true. It doesn't matter if I tell you because you're the one that's got to settle it. Get rid of it! Cos when the smoke clears, and they stop chanting your name, it's just gonna be us. And you can't live like this. We can't live like this. Cos it's gonna bother you for the rest of your life. Look what it's doing to you now. Apollo thinks you can do it. So do l. But you gotta wanna do it for the right reasons. Not for the guilt over Mickey. Not for the people, not for the title, not for money, or me -but for you. Just you. Just you alone.
R: And if I lose?
A: Then you lose. But at least you lose with no excuses. No fear. And I know you could live with that.
R: How'd you get so tough?
A: I live with a fighter.
For all those who know how to count, can fear be quantified?
For me there are so many applicable lines to trading in this dialogue it would be an injustice by stating one or two and leaving out the rest. However, the line from Rocky about his fear of losing everything, and that when he first started fighting he didn't care what happened seems to be one of the best. He had no fear of losing at first; then, as he got more comfortable he began to lose that edge by fearing what he could lose by continuing to fight.
The book The One Minute Manager by Kenneth Blanchard and Spencer Johnson has sold more than seven million copies and has influenced many for the good. As far as I can see its message is to have those you manage set goals (on which you agree), then praise them for a minute when they behave in a way that will help them achieve there goals, and reprimand them for a minute when they don't. ("The One-Minute Manager" recommends to touch the person you are managing when giving your one-minute compliment or reprimand. I would suggest that you be careful with this as it can lead to unintended consequences, especially with the opposite sex.)
I wonder if there is a one-minute way to manage an investor's stock investments. I would suggest to read Dimson, et. al., and the threads on Daily Speculations on how incentives, respect for property, rule of law, and encouragement of innovation work to create returns for investors.
On the other side of the ledger, read the posts on chronic pessimism and note that all those who populate same tend to be visited with -97% or worse returns of people like the weekly bearish financial columnist.
Read mine and Tom Downings' work on the fed model, and note what its yearly forecast is and if this has changed over the past quarter.
Decide what percentage of your net worth you wish to have in the market at all times, and how much you wish to borrow when you want your exposure to increase — choose between adding when the chronics have a winning day, week, or month, or just constantly adding or subtracting, depending on your liquidity and lifestyle needs as they vary over time.
Figure out how to maximize the after-service amount you get to keep, through compounding and cap gains, with your accountant, and see if there is a field where you have an edge that can augment buy and hold with individual stocks, or that you can buy when everyone else wishes to throw in the towel, or is not suitably optimistic about them.
Finally, be sure your frictional costs and grind are at a minimum. Pay attention to ever-changing cycles and never believe a guru. Keep records in a logbook of your good and bad moves.
That's how I would teach someone in one minute to be a good stock market investor.
Tim Hewson writes:
I would suggest to be prepared for those inevitable down days. They will happen at times, so come up with a plan to handle them so it doesn't unduly impact your morale. Personally I have found reading interviews with other traders like some of those in the market wizard series have a useful motivational component. Anything really, which reminds one you have to take a few knocks trying to climb up the stairs.
Steve Leslie adds:
In my faith, we are encouraged to spend a quiet time at the beginning of each day, to pray, to read the Bible for 15 minutes and reflect upon the wonder of the universe and the many blessings that have been bestowed upon us.
Other faiths and secular teachings recommend an "altar" or special place that one visits at the beginning of each day to offer their prayers and positive affirmations to strengthen one for the upcoming day.
I recommend along with this a handheld recording device or writing pad, to immediately record any relevant thoughts. And to always have the recorder available to add additional thoughts that might be inspiring. Once recorded, this releases the mind to pursue other things.
If you think this is unnecessary let me remind you that once a day and for his entire life Thomas Edison practiced this ritual and allowed no interruptions during this time. No further comment necessary.
Finally, I recommend a timeless classic by Napoleon Hill, Think and Grow Rich. It is a short but incredibly powerful book that should be read time and time again.
Scott Brooks adds:
Another book to that I consider a must read every few years is Dale Carnegies's, "How to Win Friends and Influence People". Every time I read this book, I pick up another tip to apply to my life and interaction with others. I keep a copy of it in my lobby as it has short, concise and to the point chapters.
David Lamb suggests:
Perhaps one could change the term "one minute" into the term "one mistake". And by keeping records in a logbook of all of these one mistakes one could go back and read of what not to do and how not to trade. I have hundreds of recordings of one mistakes in my recordings. I know hundreds of ways how not to trade. In fact, I'm a genius in the ways of trader error.
It has been said that Thomas Edison failed in thousands of attempts at producing a better light bulb. He recorded these failures and never repeated them. But oh! How many cousins do types of failures have! I hope I don't have to record too many more one mistakes in my record book. I'm running out of room.
The only thing I like more than golf is trading. Both seem to always demand the very best that I have. There is never any easing up on a swing, placing a trade, focusing on a tough shot out of the rough, or trading on a volatile day.
When I started playing golf seriously years ago I had trouble with my short game. I felt then that it was the most unforgiving sport out there. I was pounding the drive 300 plus yards, but it would take me five more shots to get that little ball in the hole. Frustrating, to say the least. So, I asked my brother-in-law, who holds twelve Arizona course-scoring records, what is the hardest shot in golf. He told me that one of the most difficult is the lob shot.
This lob shot is used when the golfer doesn't have a lot of green to work with, or has a sand bunker or water hazard to pitch over to reach the green. I tried this shot, with a newly purchased sixty degree Cleveland wedge, and it was one of the most frustrating exertions I have ever tried. The other wedge shot is called the bump and run. A fifty-six degree wedge is used around the green to simply strike the ball that lands a few feet from where you hit it and then is supposed to roll to the hole, following the lie of the green.
The primary reason the lob shot is much more difficult to master is margin of error. The ball must be struck with almost absolute precision in order to put the proper backspin on it, not to mention the small target location. The margin of error with the bump and run shot is quite large compared with the lob shot. Therefore, it has a higher degree of forgiveness and is often mastered by many. But when one is in trouble, the bump and run is of no use.
So, for a week straight I hit 300 lob shots a day. I would spend a couple of hours a day striking that ball over and over, from every part of the practice green. I would pick the most difficult locations and lies that the practice green had to offer. I became so comfortable with this that I took fifteen strokes off my handicap because I became so adept at the lob shot. I would often use it even if it weren't necessary, much to the chagrin of the bump and runners.
It seems that the market is similar. When I first started out I traded everything, from cocoa to wheat, from lumber to beans. I was not skilled enough to become profitable, let alone phenomenal, in all of these markets. About this time I emailed Vic and Laurel out of the blue and told them what I was doing. What was shocking to me was they answered my email within an hour. Among other things, they told me to pick a market that was liquid and focus on it.
I picked a market that experienced a large amount of volume each day and studied and traded it for weeks. Ever since then I can say that have taken at least fifteen "strokes" off of my trading game, the most unforgivable "sport" extant.
Einstein's groundbreaking theory has been proven in so many instances that I thought it would be interesting, in my very limited way, to try to adapt the theory to trading in the markets. It is my intent to change the name of the variables in the famous equation, E=mc2, into known trading variables and see if there is any possibility to there being constants in the world of trading. And I feel this would allow me to understand how to manipulate my collected data in order to achieve better results.
If E = energy (the amount of work a physical system can do on another), m = mass (the invariant mass is an observer-independent quantity that is synonymous with mass), and c = speed of light, where c is the constant. Speed of light is the absolute in this formula, and nothing that I am aware of can reach this speed.
A consequence of the theory of relativity is the inevitable relation between energy and mass. Mass and energy are equivalent, or one will affect the other (although a relatively small amount of mass is equivalent to a large amount of energy, I do not say that they are equal in volume, only in affect).
As energy is exuded to increase the speed of anything, the mass of that object is increased, making it more difficult for further speed increases, or a continuation of the same speed. This, in turn, disables any further mass/energy accumulation and, in all probability, the very essence of this state is that the event will lose energy/mass. It is my understanding that everything in the measured universe, from the macro to the micro levels, is in a constant state of progression or regression, never stagnation. Therefore, as regression is experienced the ability to attract more mass/energy is enhanced and the cycle starts all over again.
As my goal is to draw comparisons of the energy/mass equation to the trading world, with what variables can I substitute E=mc2? Perhaps trading volume and forward propulsion of price is equal in influence, or one propagates the other. For instance, as forward propulsion of a particular price direction increases, trading volume should increase. And this should make it harder for the market to experience an increase in perpetual forward propulsion.
If this is true then the market should experience exhaustion phases which, in turn, should lose some trading volume and forward propulsion. The expected weeding out the weak is now experienced. These exhaustion phases should immediately (time is relative, however) attract trading volume from the more astute traders, which then sets in motion the forward propulsion again. This would offer an explanation of how it is possible that the stock market has experienced overwhelming bullish forward propulsion coupled with momentary exhaustion phases throughout the last century.
If trading volume and forward propulsion of price can be equaled to the "e" and the "m" of the Einstein equation, then what can I use for the absolute, or the constant, in the trading equation? Some possibilities are as follows:
1. Time values are always the same (i.e. seconds, minutes, hours, days, etc.) Depending on what type of trader one is, the time value needs to remain constant to see continuities. Hence, different values of time series analysis. 2. Price increments or values. For instance, the minimum tick move for t-bonds is 1/32 and this never changes. For some futures contracts there are limits to how much that market is allowed to move in one day, three. For every seller there is a buyer, and the slew of possible definitions of this statement, just as long as it remains constant.
The most important absolute variable that any trader can plug into this formula totally depends on the type of data that they collect. The three examples I offer above are very elementary and subject to manipulation. There are, I am most sure, a high amount of possible "absolutes" that other traders will find more important to them, which is to be expected.
Although this idea is far from complete, I look forward to testing this hypothesis and I thank the readers for allowing me to use them as a sounding board in my never-ending search for understanding of how the markets work.
Larry Williams adds:
(E)motion in trading = (m)argin calls X number of (c)ontracts squared.
Charles Darwin once wrote, "Each living creature must be looked at as a microcosm — a little universe formed of a host of self-propagating organisms, inconceivably minute and as numerous as the stars in the heaven."
I have taken this quote to heart, especially in my trading. Each individual trading program, like my own, is formed "of a host of self-propagating" variables. Although, I must add, that every trading system is nowhere near as complex as that of a cell, let alone a colony of cells. But trying to find parallelisms in biology and trading seems like a good exercise.
For instance, the foundation of one trading system is to quantify and qualify three basic variables: time series, volume, and price. But found in each of these variables are a slew of possible dependents based on the action of the other dependents, hence making them interdependent. What makes one hedge fund buy 10,000 long contracts of the 30-year t-bond, while another fund is willing to sell them? What about spread trading and how does this affect the overall movement, if the often talked about lobagola is experienced much of the trading days? Is it possible to understand the reasons of such things? Is it even necessary?
In order to understand how the human tongue works it is necessary to delve deep into the inner workings of the tongue. For example, the bumps on the surface of a tongue are called papillae, which control our taste buds. Taste buds provide information about the taste of food being eaten. The human tongue has about 10,000 taste buds, and each of these taste buds is formed of clusters of about fifty cells. Should one want to change, enhance, or get rid of a particular taste bud, the comprehension of the cells that make up the taste bud, and how they interact with each other is probably necessary in order for any manipulation to take place.
Perhaps asking the right questions, as so many on the spec list has stated, is the most important exercise one can do in any field of endeavor. Perhaps I need to start with the absolutes, the unchanging variables, in the field of trading. In a conversation between Albert Einstein and Count Harry Kessler, recorded by the latter, Kessler asked him if relativity applied to atoms. Here is what was recorded in Kessler's journal:
"Einstein said no: size (the minuteness of the atom) comes into it here. So size, measurement, greatness, and smallness, must be an absolute, indeed almost the sole absolute that remains, I said. Einstein confirmed that size is the ultimate factor, the absolute that cannot be got away from. He was surprised that I should have hit on this idea, for it is the deepest mystery of physics, the in-explicability and absoluteness of size. Every atom of iron has precisely the same magnitude as any other atom of iron, no matter where in the universe it may be. Nature knows only atoms, whether of iron or hydrogen, of equal size, though human intelligence can imagine atoms of varying magnitude."
So, what are the absolutes of trading? In this highly competitive endeavor, due to my lack of knowledge and experience, I have found very few absolutes. If one or two constants can be properly qualified does this provide a sound foundation to entering/exiting positions, while taking into consideration the law of ever-changing cycles?
You never hear much about the real facts when people are trying to waft a detrimental meme past you. Now that inflation is all the rage again and people are fearful that there is going to be a terrible thing happening — not sub-prime, not China, not earnings slowdown, but inflation — don't expect anyone to point out that bonds closed the month at 111.24, a 35 calendar high, and up a bit on the year.
Perhaps the adjusted deflator index for March or April of this or that seasonally adjusted economic series would be more meaningful, as well as a parsing of the forces that will beset Bernanke. It is such a pleasure to have at the Fed a real economic man, who seems truly interested in providing the backdrop for a proper growth and inflation, rather than his predecessor who was always posing and always had a hidden agenda. The fake doctor reminded me of one of the old men who sat at the club windows on fifth avenue and commented on the mini skirts and diversity walking by these days.
Note the freqeunt high fives the fed boys gave each other under Dr. Greenspan when he used to tell them that by fooling the market one way or another he was able to avert upward movement.
There are many circuits in electricity and biology where the energy and health of a system is not complete until a clearing event has occurred, (I would very much like some good examples from the specs). It is interesting to speculate if such a clearing event can be described and used predictively for market movements. I would think it worth much study.
Hint … One such clearing event occured today.
Jim Sogi writes:
On the inflation meme, I was astounded at how cheap a car went for. It seems less than they cost years ago. Cars now are bigger, better, more engine, last longer for less money. Go figure.
On clearing, forest fires are a great example. There has been a debate for years in the US Forest Service on fighting fires. The policy before was to fight all the fires. The policy cost lives and in fact made the fires later worse because the underbrush grew creating tinder. The natural fires clear out the underbrush and give way to new growth and healthier forests. The policy now is to allow more natural fires to run their course to have a healthier forest. This is true with markets. A few little fires here and there help to clear out the dead wood, leaving the healthier more vibrant life. Some forests need fires to regenerate.
On that subject of running their courses, these long bars are always of interest. My favorite biochemist studies how to attach new molecules to the molecules that they want to track and follow in the body. The ones they want to track try to hide and avoid detection. The only was to find them is to cut and that is no good. The scientists attach a "handle" or a long bar molecule sticking out of the diseased molecule. To that handle they attach something like a glowing chemical or tracking device so they can see the disease in the body without cutting. This is my layperson's simplification of a complex process, but in my mind at least describes the process. Molecules operate on a very physical level, like a key in a lock. The long bars are a kind of handles that help track the market and are good handles to tag to follow the market.
David Lamb adds:
To add to (and hope not diminish from) Mr. Sogi's comments, I quote from a Botany textbook I received from Arizona State University.
Many viable seeds do not germinate right after they are shed from the parent plant, nor do they germinate during the following growing season. Seeds can lie dormant for many years before conditions are suitable for their germination. Everywhere that seed plants grow, the soil contains viable, ungerminated seeds in natural storage-that is, a seed bank.
Seeds in a seed bank may be dormant because of their own inhibitors, as in many desert plants. Ecologists can sometimes determine what kinds of seeds are in the seed bank of a particular habitat by removing the shrubs from a small area. When a new growing season begins, the seeds of many annual plants germinate. Such experiments simulate what happens, in part, when fire sweeps through an area. In addition to eliminating the source of potential germination inhibitors, fire also releases the nutrients contained in plants. Thus, annual plants grow abundantly in burned areas during the first growing season after a fire. As perennial plants become reestablished, the newly replenished seed bank of annual plants once again goes into natural storage until the next fire."
Seed banks that require favorable environmental conditions to germinate can be compared to the famous caneology. Some of the lesser plants that do not have strong enough roots to withstand the "heat" can be cleared out in order for those other plants, the plants that have been leaning on their canes for quite some time, to show up on the stage.
Vincent Andres writes:
There are many circuits in electricity and biology where the energy and health of the system is not complete until a clearing event has occurred.
Some rough thoughts. I would distinguish at least 2 kinds of clearing events, based on the event's duration.
1. Long clearing events:
Biology: at the end of the day we sometimes get tired, e.g., quite unable to solve a problem. A good night sleep and the problem gets solved. I think most of the night "clearing" we use our energy for our brain/body reparation/maintenance/etc.
Mechanics: I ask a bit too much to my motorized cultivator or my chain saw. So it becomes dangerously hot and I have to give it "clearing" time in order to cool a bit.
In both above cases, the clearing event is quite long. At least it has some proportionality with the working time.
Maybe markets also need to rest or to cool.
2. Short/instantaneous clearing events:
Electrical: e.g., the soft reset or hard reset on some computers. Necessary to bring a computer out of a endless loop etc. The clearing event is very short, but this effect may be very beneficial. The computer system is rebooted to an initial state.
Biology: Sometimes our mind gets confused. A problem seems very difficult. We try many issues and none work. And suddenly in the middle of the confusion a little detail, a little connection occurs, and we understand. I believe that in fact, the understanding was already here, already present, but hidden in the confusion/drafts of the work. The clearing event is maybe the moment where we decide to wipe out the useless stuff. A clearing event may also be the recognition/awareness, of denial. It's a short instant, but it may have great consequences. But, I think it would be erroneous to believe that all occurs just during the short instant. All is already prepared. The question is "when will we look at it?"
The straw that breaks the camel's back catches our attention, but the responsibility is not the straw's. And detecting the straw is probably much more difficult than noticing that the camel is overloaded.
Maybe markets have also some trigger or revelation.
I think markets are concerned by both kind of clearing events but I'm respectfully curious about precisely which kind of clearing event you were thinking of?
"For fifteen days I struggled to prove that no functions analogous to those I have since called Fuchsian functions could exist; I was then very ignorant. Every day I sat down at my work table where I spent an hour or two; I tried a great number of combinations and arrived at no result. One evening, contrary to my custom, I took black coffee; I could not go to sleep; ideas swarmed up in clouds; I sensed them clashing until, to put it so, a pair would hook together to form a stable combination. By morning I had established the existence of a class of Fuchsian functions, those derived from the hypergeometric series. I had only to write up the results which took me a few hours."
Henri Poincare
Victor Niederhoffer adds:
It is interesting to speculate if such a clearing event can be described and used predictively for market movements. I would think it worth much study. Hint: One such clearing event occurred today.
David Wren-Hardin writes:
There are many circuits in electricity and biology where the energy and health of the system is not complete until a clearing event has occurred.
The first that comes to my mind is both electrical and biological. When our nerves send a signal, it's sent by an action potential. A neuron maintains a potential difference across its membrane through the use of a Na/K pump; it pumps Na out of the cell, and K into the cell. The action potential is kicked off by a signaling event, and the gates in the cell membrane open, and Na floods into the neuron, causing a rise in voltage. The Na gates are sensitive to depolarizing events, and a positive feedback circuit ensues, where more and more Na channels open, causing a spike in voltage — the action potential.
The Na channels don't just stay open, however. After depolarization and opening, they are inactivated in a voltage-dependent manner; the very process of opening and depolarizing the cell leads to their own inactivation. Another action-potential is only possible after the Na/K gradient is re-established, and the refractory period ends. In other words, more activity is only possible after a clearing out of the activity of the previous event.
One could also see the action-potential itself as the clearing event. A large potential is built up over time, and with a seemingly small synaptic event, a cascade begins that triggers a large event.
I learned something from my dog yesterday. She is a medium-sized dog that looks like a cross between a coyote and a lioness. When I looked out the window in the early morning I saw her sitting and staring down at the ground. She has long ears and they were opened wide toward the ground. I looked at the ground and there was a newly dug hole, two inches in diameter. A gopher had found my luscious backyard grass. I told myself that she'd better do her job and protect her territory or else I'd find a new dog. Of course, I didn't bother her because it seemed rude to interrupt her reverie.
As the hours passed I looked out the same window and saw her in the same exact position with the same intent look. She was completely focused because she didn't even hear me tip-toe outside for a moment and then retreat back indoors.
By lunch I thought for sure she wouldn't still be there, but she was. This time she was lying half-way down on her stomach, but still entirely focused on the activity that was happening underground.
Later in the afternoon I looked out the window and she wasn't there. I walked outside to find a large dead gopher right by her as she was napping. It was her trophy and no one was taking it away from her. I thought for a moment about calling a taxidermist and placing the gopher by her patio bed, but that may have confused her.
This reminded me of reading in EdSpec that Victor would sit and stare at the screen for 72 hours straight and wait for that perfect wave. Then he would attack and go for the jugular. I thought how much I needed to improve my ability to concentrate and focus.
This price movement of June bond futures on the morning of Apr. 23 taught me a lesson.
From 7:52 AM to 8:55 AM (slightly over an hour) the market went from 111-10 to 111-01. During this period it traded 19,459 contracts. There were no announcements during this time frame.
Then from 8:56 AM to 9:57 AM the market completely reversed its direction and went from 111-10 to 111-01, exactly where it began two hours previously. The additional contracts traded in that time frame: 20,469. Almost the exact amount as on the way down.
Why would market participants all of a sudden change sentiment, when there were no announcements? What makes participant bias change so abruptly without news?
Robert Ray replies:

A nine tick Lobagola? Take that same move from the perspective of someone that wasn't watching every tick and it would appear that not much at all went on as the price was the same two hours later. There is a meal here in how one perceives things.
Edward Talisse remarks:

This behavior happens all the time, not only in US but in Bunds and JGBs. It's the hedging of new issue deal flow. As corporate bonds are priced, dealers (read: swap desks) trade the order flow but usually end up flat. It has nothing to do with availability of new information.
George Zachar adds:

Deal flow is information, and gaming the hedges and their lifting is a major part of the debt market's micro-process.
Phil McDonnell explains:

A price quote is for a completed transaction. It is always between a buyer and a seller. So the number of buyers always equals the number of sellers — no exceptions. Only the price adjusts. So logically the number of long contracts equals the number of shorts always, all futures markets — no exceptions.
You can infer something about the initiator of the trade. He is often a market order coming from off floor. The market order will cross on the floor (or in a computer) with the current bid or ask. So a down tick usually means an off floor trade crossed with the bid. An uptick often indicates an off floor market order crossed with the current best ask. This is only the commonest case and must be tempered with the realization that limit orders will appear as bid/ask quotes as well and may be confused with market maker activity. Also you cannot know if open interest is increased or decreased by a single trade, but you can track it on a net basis over longer time periods.
Victor told the tale of the elephants always returning by the same path in his book EdSpec. It was a story originally told by Lobagola. The story holds true for markets as well. Markets tend to retrace the same ground — often many times.
Is there statistical evidence for this? One need look no farther than Doc Castaldo's recent post on the Pythagorean scale and markets. His data showed that markets exhibit small changes far too often for it to be chance. This is the salient feature of speculative markets. It happens all the time. Huge amounts of money are made and lost on the very numerous small change days.
Consider the idealized model of a market with a single market maker. He quotes 100 to 101. Someone sells to him at 100. So he drops his quote to 99 to 100. The very act of dropping the quote inspires more selling. He drops his bids to 98, 97, 96 then 95 in succession as more sales come in. His average cost is about 97.50. Now at 95 a funny thing happens. He hits somebody's threshold of pain, whose stop is executed at 95, and our market maker winds up too long. Now he holds the price firm or even raises it.
On the perception of firming or even rising prices speculators start to nibble. Our market maker now slowly raises prices back up to where they were before. Only this time he is supplying at the ask price. So he makes his spread which he tries to maintain at one point. By the end of the day the quote returns to where it was before. Our market maker has sold his inventory at an average of 98.50. The market has done a Lobagola down then up. The news reports the market was unchanged today and everyone yawns. But our intrepid market maker made his spread going down and then back up. He can afford to eat at Delmonico's yet another night.
Sam Marx adds:

As a former market maker on the floor, I can say that this description is a good approximation of what happens. That's why the distribution of prices is higher at the middle than the normal distribution. The market maker is more confident within the existing range.
Also, when there is an large influx of sell orders, the market maker steps aside, buying smaller quantities, a minimum number of lots at each lower price to perform his function, and lets the price really drop. When buy orders start coming in, or when the sell orders stop, he starts buying. That's why the price distribution is lower than the theoretical normal distribution a short distance from the middle of the curve. A leptokurtic distribution.
J.T. Holley extends:

I'm looking at long bonds today. The UK 50 year yields 4.1% and the French Euro 50 year around 4.0% Does this mean that the US long bond is going to 4%? Has anyone with a scientific bent studied/counted the ratios/differences of these instruments' yields?
Faisal Essa responds:

The UK and EUR long bonds are said to trade at those levels because of the local pension and insurance company law changes that have forced pension funds to match their long duration liabilities with long duration, high quality bonds. This has led to reduction in allocation to equities and a shortage of long bond supply relative to demand. To make matters worse, restrictions on currency exposure and derivatives overlays force the funds to stay in their own market rather than buying other countries' long bonds. This legal framework is quite unfortunate for Dimsonian pensioners.
This situation (along with changes in US pension fund law) does have some influence on US long bonds and long TIPS.
Charles Sorkin suggests:

If the media decide to exploit the notion that the American homeowner needs to be bailed out, bonds could fly. An interesting hedge (although extremely difficult to model and get the ratio correct) would be a short bond position hedged with long support-class POs. Difficult for the small investor to find, but some pieces have been floating around lately in the upper $30s to upper $40s on long paper. Such securities could return your principal within two years on a bond rally of 100-200 bps.
This is in honor of the widely agreed upon birthday of William Shakespeare — baptized 26 April 1564, died 23 April 1616. Nobody really is positive when Shakespeare was born, however, tradition held that babies back then were baptized three days following their birth. If this is true, then it also follows that he died on the same day as he was born, 52 years apart.
Every year I read a Shakespeare play, see one performed, or view one on DVD. I have a few favorites, but the magnitude, variety, and volume of his works is magnificent and astounding.
J. P. Highland adds:
It is a curious coincidence that Miguel de Cervantes, the most celebrated figure in Spanish literature, also died on April 23, 1616. Though he was not as prolific as Shakespeare, Don Quixote might be the best book ever written.
David Lamb recalls:
When I was in one of my darkest days of trading last year, I went to my old friend William Shakespeare, and felt this quote was really written for me:
Wise men ne'er sit and wail their woes, But presently prevent the ways to wail. To fear the foe, since fear oppresseth strength, Gives, in your weakness, strength unto your foe, And so your follies fight against yourself. Fear, and be slain; no worse can come to fight; And fight and die is death destroying death; Where fearing dying pays death servile breath. (King Richard II, Act 3: Scene 2)
I'm only 34 but I have been involved in sales for 16 years, when I started selling ads in a magazine. At some point I managed a sales force of fifty and I found the most successful salespeople to be hard working single mothers who needed to work hard to raise their kids. The best salespeople I know come from the lower classes, driven by the desire to have a better life. I can't recall a single good salesman coming from the upper levels of society.
Mark Goulston adds:
People who play in competitive team sports are sought-after for sales positions because of their ability to "take the hit," face, and deal with a reality in their face that produces an unambiguous score.
James Sogi extends:
The benefit of sports to a child, which leads to success in life, is the ability to face, accept, and overcome loss. A sporting loss is not life-threatening or career-ending, and the sportsman learns to overcome adversity in a controlled setting. Furthermore, he learns the rewards of effort, ultimate effort, training, discipline and competition. He learns, perhaps the hard way, that he cannot succeed without extra effort, hard work. These are over and above the benefits of health and fun and camaraderie from sports. These are lifelong lessons.
David Lamb writes:
Many Wall Street firms hire ex-athletes, who are sought-after due to their competitive nature, their ability to take a "hit", and their desire to excel.
Steve Ellison replies:

It is not a Wall Street firm, but tech giant EMC that has built an outstanding sales force by seeking out athletes. I know a manager there who was a college hockey player. He says that he would give preference in hiring to anybody who was a student-athlete because it takes excellent time management and organization to be able to compete at the collegiate level while completing a college education.

Russ Sears adds:
Quote of the day from the sports page describing the Duke lacrosse team's motto for this season: "Succisa Virescit," Latin for "Cut it down, and it will grow back stronger."
To compete, in sports, in sales, in business, even in life and perhaps eternity, it is not enough to learn to "take a hit." Even the losers who barely survive will learn to take a hit.
To thrive you must learn to embrace the pain, to accept that success has a price. This will take you beyond the masses. The runt playing football or basketball for the love of the game will learn this.
To be a champion, you must find your niche; find that pain that makes you stronger. You must learn what exists inside you that, when it is cut down, makes you grow back stronger. You must learn to reinvent yourself until your dreams run parallel to your ability. You must learn to evolve.
Many great successes do make great salesmen. They don't make great salesmen, however, by just selling anything. They must sell something they believe in, on their own terms, not somebody else's.
I received a phone call from a friend yesterday. He asked, "If I set aside one to two hours a day and devote it to studying the markets, can I do what you do?"
In a fraction of a second my mind shot back to the years I've put in and the days on end that I would spend trying to figure out one little piece of my analysis puzzle, for it then to be disproved a few days later. I thought about all those hard days when I would run my account down to mere chicken scratch, fret over analysis again, and get the account back up. All of this was to be experienced over and over again for the first couple of years.
I completely immersed myself in analysis, counting, and market observation for hours a day. I simply couldn't get enough of it due to the desire of trying to understand just one more piece of the puzzle. I'm still trying to do this, and still lose more money then I should.
My mind quickly went back to the phone conversation with this friend and I told him the following. Every single biography on a genius, or highly successful person, that I have ever read has clearly shown me the necessity of complete immersion in one's field of endeavor to be above average. And as I am average in just about everything I must exude greater then average effort in order to achieve better then average success.
I mentioned Isaac Newton, who would be lost in his own "little" world for months at a time, only to immerge with partial satisfaction of an idea thought about many months before, but now calculated as a theory.
I mentioned John Adams, who would spend many months in France and Holland in practical solitude trying to get loans to help keep the new country afloat, or to get allies. As each day ticked by, with nobody but the naysayer to call his companion, he absolutely knew what had to be done and he wouldn't give up.
I also mentioned to him many of the athletes that he and I were familiar with and how many hours a day they put in to become better then average. Most that I am familiar with not only wanted to become better then average but to become a master of it.
In the end I told him that if someone could be successful at trading with a mere 1-2 hours a day set aside for study they would be the first person I knew of that achieved such a feat. I then told him if he found such a person to wait a week or two, or a month or two, and then ask him about his success again.
Perhaps I was too short with him and that I spoke out of turn. Perhaps it was my pride whispering in my ear that if I can't be successful in my endeavor with nothing short of complete immersion then nobody can. Perhaps I was wrong?
When you start out in a game, a fight, a competition or a trade and right off the bat make a mistake or two, it puts you "on the wrong foot". It's a stumble coming out of the gate. You are in bad frame of mind because of making errors. You are fighting to catch up. These two factors set you off balance, not on the right foot, not leaning forward into the trade, off balance slightly, unable to attack strongly at the prime opportune time to attack when the opponent is weak and also off balance. These problems are compounded by distance and time. In longer term events this balance issue is critical in maintaining the correct mental attitude. Then at the end of the trade, you are so glad to be past the trouble caused by the original errors, you end badly as well. Champs don't make mistakes right off the bat, or if they do, can overcome them and put them behind, make the extra effort and come from behind. That's what makes them champs. How do you fight back, when you are weak, and behind?
In everyday endeavors, a regular discipline can help avoid the occasional errors. Errors are going to be part of every human endeavor, so it is important to be able to work with the situation and come out productively in the end, especially in areas that require judgment calls. Perfection is not possible. Admission of the error is important. Denial can cause further, irreparable damage.
Peter Earle responds:
With respect to preparation, and since you mention fighting — an apt field, indeed, for cultivating trading metaphors — I am reminded of an old boxing truism revolving around coming in dry: part of the informal intelligence casually gathered by cornermen (and sometimes fighters themselves) on the way to the ring and while waiting for a fight to start is whether the man across the ring is perspiring or not. This can sometimes give a clue as to how seriously he is taking the match/his opponent, how adequately he has warmed up, and even his level of anxiety.
If one's opponent appears to be dry, sometimes — depending upon how he is known to perform under pressure — the game plan can suddenly shift; not, as may have been planned, to engage in a multi-round chess game, applying increasing pressure, but instead to come in with guns blazing at the open.
Though examples are numerous, I'm reminded of the mid-1990s undercard fight between John Ruiz, who would eventually become WBA heavyweight champ, and David Tua. Tua's corner, noting Ruiz's stiffness and lack of perspiration, urged Tua to jump on Ruiz right at the open… with resounding success.
David Lamb replies:
Frederick the Great started off on the wrong foot, but he never thought so. He just retreated for a few weeks, came back after doing some readjustment at home in Berlin, and accomplished what he first set out to do.
During his first campaign (at the ripe old age of 29) he led (very literally) a part of a two-columned Prussian army toward Neisse, the strongest Austrian fortress in Silesia. I now quote from the book on Frederick the Great I am reading (written by David Fraser):
"Both wings of the Prussian army ultimately converged on Neisse, where they found an Austrian garrison prepared to resist. There could be no question of exposing the troops to methodical siege operations in the conditions of winter and after trying, without success, intimidation by a ferocious ten-day bombardment, Frederick decided to leave Neisse… to return to Berlin, which he reached on 26 January. He had lost only twenty men in all."
While back in Berlin he acted as if all was going as planned. In other words, he seemed not to worry too much about momentary setbacks. He acted as if they were the undesirable fatty parts of a great T-bone steak: He wouldn't eat it, but regularly expected it upon ordering a steak. He even wrote all the neighboring Kings and Emperors that everything was going great and they could back him up or not. He acted alone, acted first, and never hesitated. But he never gave up once all his homework was done and all the data was aligned his way.
Furthermore, perhaps Frederick never felt he was fighting back, or on the wrong foot, or playing catch up. Perhaps the feeling of vulnerability and weakness and initial loss is what places the competitor at a disadvantage, not necessarily his actual numeric disadvantage.
Stefan Jovanovich responds:
Christopher Duffy, an exceptional scholar, wrote a fine book on Frederick the Great. I have not yet read Duffy's new book on the Somme, but the people I trust think it is the most important book on WW I in decades.
Archives
Resources & Links
Search