Jul
21
I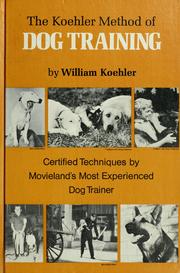 didn't use the Koehler dog training method of graduating negative reinforcements until after I had been the ringmaster of a menagerie, and then, oddly enough, the technique was to train hobos and survivalists.
I grew up managing my pet guinea pigs to mow the lawn, a tortoise to weed the garden, white mice on cue to exercise in their wheels to turn kibble to muscle, guppies to leave the shoal and come to a clap, one cat to sit, and Happy the border collie to jump through a hula-hoop. Later, two Dobermans, Corn and Flake, heeled and trotted to Spanish commands over a loudspeaker on either side of a Chevy van, and slowly abreast gained speed to 20 mph on county roads for their workout. Later on, a pack rat named Bandaid, an alpha among the smartest rodents on earth, was taught to fetch old coins in ghost towns. This is not to ignore Sir, a Sonora Sidewinder, who followed me around the property just for the company. All these animals performed because they enjoyed it, or, at least, I had convinced them they that liked it.
Yet, in the past decade, as an outward bound guide in boxcars, through deserts, and on jungle expeditions, I began running into problems with the traditional gentle methods of positive reinforcement. Humans, especially educated professionals and executives, were ill inclined to follow direct orders to survive. These are times of high adventure on the rails, hot spots, and the Amazon where one slip brings harm or death, I explained to them at the onset of each trip. And, I stressed, during the dire strife there isn't time to be polite, answer questions, and argue. There is a split second to digest an order, and then to act.
For example, on a hobo trip with a London Times reporter three years ago, I acquiesced to boarding the ´coffin corner´ of a grain car with just a 4¨ bouncing strut ´ticket´ to sit on for twelve hours, and lost my pack overboard in Nevada. On the next trip, the reporter went into the waterfront Belen, Peru against my advice, and came out proud. Finally, this year, he bucked the odds in his own Merry England, and got his face crushed in a bar fight.
In another illustration, on a hike through the bandito infested Copper Canyon five years ago, a group of San Francisco desert survivalists overrode my insistence to start at mid-day on day one, and we ended up exhausted, out of food, and saved ourselves by trailing a mule train of marijuana porters for a day in a streambed to civilization.
One time, a Colorado banker would not take the care to brush out his footprints to the bank of the Rio Grande, and we were nabbed in mid-stream and incarcerated by the US Border Patrol for sneaking into our own country. In another example, an elite 50-mile marathon runner wouldn't rein his love for breakneck speed in life, and a beautiful human ended up a cripple in a motorcycle accident. In each case, it was probable that each wildcat eventually would, and did, meet his demise.
I started using the Koehler method to train humans in hobo and survival situations to stop these frustrations, injuries and to save their lives.
William Koehler in 1962 published the controversial Koehler Method of Dog Training in which he mauled the ´tid-bit and treat´ training based on ´the prattle of dog psychologists´. He encouraged a more authoritarian approach after having served as the principal instructor at the War Dog Training Center in California, and later he became the chief trainer for the Orange Empire Dog Club which, at the time, was the largest dog club in the United States. Later, Koehler became a trainer for the Walt Disney Studios. My personal jungle survival trainer, Richard ´Aukcoo´ Fowler, also prescribes the Koehler method for his animal and human clients. He has wrestled alligators in Silver Springs, FL, milked rattlesnakes for Ross Allen´s Reptile Farm, led Audubon excursions, worked with the Florida Fish and Games, commanded Special Forces at Hamburger Hill and Hue, Viet Nam, and trained dozens of big cats. When Richard says ´Jump!´ in the jungle, I don't look, or ask how high; I move. To train a dog to follow, he uses the Koehler method to put him on a 20-meter rope and they go for a walk, each going his way. The dog learns to jerk himself, in his own time, to be alert to his leader.
Once an animal is taught to pay attention, insists Richard, then you may easily teach him anything he is capable of learning by using the standard progressive Koehler reprimands for insubordination. The first is a gentle verbal reproach. After that, there is no more oral communication. The second rebuke is a sharp slap to the flank, or the like. The third is harsher, for example, if a dog continues to dig under a fence, then the hole he digs is filled with water, and his head is put in it long enough for the animal to remember not to repeat the action.
Treats and affirmations are given for the proper behavior, and love for the animal nurtures the training.
As a schoolteacher, I discovered on the first bell thirteen years ago that none of the hard-nosed desert kids listened until after their first consequence. I could offer the regular positives of stories, film, or free time after their work was complete, and, while many of the other teachers bribed their classes with candy and gum as if every day was Halloween, the results for all were superior with the combination of a reward offer, followed by the punishment of homework or a trip to the principal´s office for gross misbehavior. These were not model students, but the sons and daughters of rebellious parents, and we had one heck of a Dirty Dozen football team that cheated the way to the conference championship by fogging the defending team´s sideline with the city mosquito sprayer a minute before the kickoff.
As an interesting aside, capitalism in school worked very well at this one. I started a program of monetary reward to high school students to complete their projects on time, and the result was that attendance, enthusiasm and grades rose in proportion to their wages. It was worth part of my salary to discover that kids work for money ten times better than they do for grades alone, and learn twice as much about three times as fast.
The bottom line in educating people has three threads, I've surmised. Three things only to teach, and then one may give another person his liberty. They are: 1) a positive mental attitude, 2) self-motivation, and 3) to think objectively rather than react passionately.
On the other hand, if the learning environment is novel or dangerous, as in hoboing and wilderness survival, the best method I've found as the leader of over a hundred outings is a benevolent dictatorship for the first half of the journey, followed by making the apprentices the leaders in the second half. In the latter part, let them make mistakes, and suffer the consequences, whether there is success, injury or death. This puts some pressure on the chief, but there´s no better way to make braves.
Koehler participants in his training classes used emphatic corrections including leash jerks, alpha roles, slingshots, and electric shocks. The founder attacked the nagging, tentative corrections that are cruel in that they cause emotional disturbances to the trainees. The book led to a number of court cases, and it was banned in Arizona. Despite the controversy, the basic training forms the core of many contemporary training systems that I've seen in circuses, schools, military training around the world, families, old folks homes, psych wards, and jails.
Various arenas require different leadership techniques. In general, the more harsh the environment and consequences to the trainees, the more command is needed. Leaders in a tame place may be partners with their people, but in a perilous place direct rule is the order, at first. Then, in the later part of this training system, leaders should empower others to learn from their own errors. I think the greatest leaders are the greatest simplifiers, who can cut through debate and doubt, to offer a solution to learning that everyone can understand. Then the leader should vanish.
Comments
Archives
Resources & Links
Search