Oct
30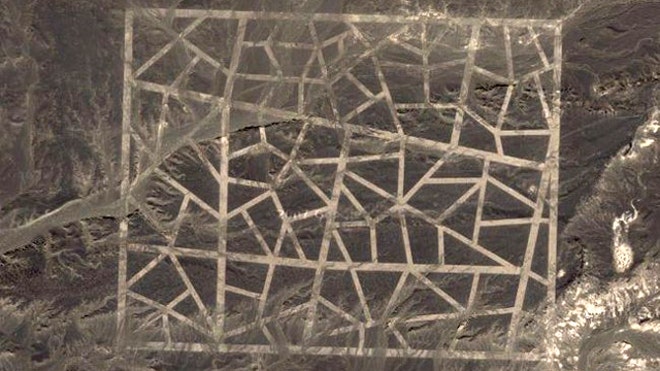 The proper interpretation and analysis of remotely sensed images requires a great deal of expertise—and sometimes imagination.
Often ground truthing (when possible) is needed to confirm object identifications.An example of the more speculative variety of "armchair" remote sensing follows:

"Google Earth Finds More Strange Patterns in Chinese Desert"
"Today, Amelia Carolina Sparavigna at the Politecnico di Torino in Italy reveals another mysterious pattern in a remote part of China, this time the Taklamakan desert in western China.
In the last few years, Sparavigna has pioneered a form of armchair archaeology using Google Earth and open source image processing software to hunt for interesting structures in remote regions of the planet. She regularly posts her results on the arXiv and we've discussed several of them on this blog, here for example."
Comments
Archives
Resources & Links
Search