Apr
1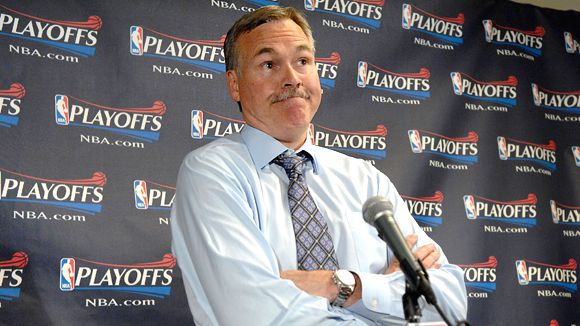 Amazing arrogance in D'Antoni: "I have no problem with Stud and Antony looking for each other as long as they don't overdo it." My goodness, what a personage.
T.K Marks writes:
In a pre-game tv interview D'Antoni did something that the certain star player(s) could very easily take as a gratuitous and not-so-subtle slight. Pointedly claimed that the Knicks' recent bouts of ineffectiveness originate from a lack of "intensity" in the lockerroom, whose custodian of such is presumably part of the job description of one or both of the two guys getting paid $20m/per, and not his own on-court strategies and schemas. That would seem to invite antagonism between himself and certain parties. Found it unduly undiplomatic.
Must say though Uncle Howie is rather perspicacious in these NBA matters. He's been touting the potential of the Nets' nucleus all along. As I had not seen the Nets perform at all yet this season couldn't get over the stellar talent of their big kid, Lopez, and that newly acquired point guard, Deron Williams. That team would appear to be a few players away from being a very formidable outfit.

Comments
Archives
Resources & Links
Search