Sep
15
Assume that only daytraders are left trading. Assume they all enter in direction of recent moves sometime after open. One would believe that they try to maximize profits by trailing or waiting til near close to close position, then on close close position and pull orders. What would market result be? I am guessing something like today's price action might result. It is difficult to verify this, but perhaps the assumption is not too far off or just a case of fitting the theory to the facts after the fact?
Jeff Sasmor asks:
Are you talking about human daytraders or robot daytraders?
I doubt human daytraders have much effect on anything these days. Isn't it so that something like 3/4 of volume is robots trading about 100 stocks?
Jim Sogi replies:
The "robot" trader needs to be defined. There are human system programed execution bots, and perhaps a few "intelligent" trading systems which do not have pre-programed systems, but rather gather current info, process that, make a quick rule, test it, and trade on it, but I strongly doubt it. There might be market making algorithms which might be classified as bots, but I doubt they are making directional bets all day long looking for legs. IB has some entry algo's such as VWAP and I think a few more algos for order execution. Seems on the 5-6 flash crash some skirts were lifted with a glimpse into some order spamming systems which would have to be automated at that speed. You and Russ might be best to say what is out there and what is possible and I sure would appreciate what might be possible.
Russ Herrold comments: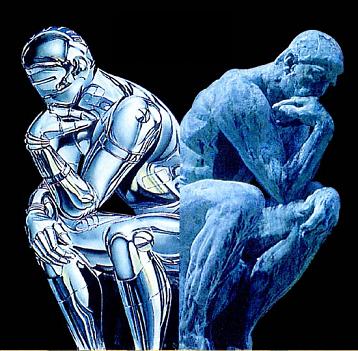 Yes, real time adaptive and intuitive systems are to some degree possible and exist– consider robotic market maker assistant algorithms, that are permitted to 'fly themselves' with no-one with sentient hands on a 'dead man's' switch, assuming so long as the market stays within known parameters [some of these gone haywire (or simply unimaginatively constrained) clearly could have been 'goaded' into playing on May 6]
I took the open question to be tested to be a restatement of the buy (or sell) at close, and to sell (or buy) at open, [perhaps biased by an anticipated mean reversion 'bias' to decide which way to lean, as a first extension].
As I recall we've had posts on this in the past here, and I was just going to run a couple of simple scenarios through some back testing and do some 'binning' or anticipated 'regime changes' based on the a look-back of 'scheduled news' calendar.
The market making algorithms that could be classified as Bots have performed well, all day long; other times, they fall off the tracks wildly as well. Thus the need for that 'dead man's switch'. The question becomes, can one train a few 'turtles' to spot regime changes that a bot cannot, at a low enough cost to pay them to 'play the video came' in shifts and cover a trading day.
Concerning what you said about how "IB has some entry algo's such as VWAP and I think a few more algos for order execution. Seems on the 5-6 flash crash some skirts were lifted with a glimpse into some order spamming systems which would have to be automated at that speed"…
The data response feedback loop rates have long since gone beyond the limits of a remote link and having an electron crawl back and forth. Local computers in a data center are competing with one another, and the trick at this point may simply to predict how the battle will progress, grab hold, and hang on for a ride!
I am set up to test it fairly readily, and that ZH listing seemed promising. I rather hate to publish my personal culling screens rather than to use one explicitly in the public domain, as I invest some effort 'sharpening' how I look at data and would lose the benefit of the effort by floating that personal symbols list.
Ken Drees comments:
The motorman–someone drives the train, someone slumps and the dead man's switch kicks in. The Taking of Pelham 123, the great movie from the 70s, not the butchered remake, was telling about an operation–a good sleuth can sniff out your footprint and catch you as you sneeze unknowingly. Gesundheit!
Robots all have humans in charge and humans are chained to their human condition and flash speed just makes a human's mouth open on occasion and then they do something emotional. We are now into the area of advanced human overload error–flash crash redux will not be hiccup.
Russ Herrold replies:
I was approached a few years ago by a couple of vendors on the design of such feeds, and the meta-tagging to be added. An XML delivery is easy to parse with existing Open Source tools, about which I wrote a couple of years ago.
Just as one of the themes of this list is 'ever changing cycles', it seems to me that another 'ever changing scales' having fractal repetition of patterns as one 'zooms in and out' (a la Mandelbrot). Interestingly, the site includes a 100 page Word document of capsule reviews of 'The (Mis)behavior of Markets', for those of you who have not slogged through the whole work… the takeaway being that the bots can play for the penniescompeting against one another, without a lot of analytic skill perhaps; while the humans still can play in longer time frames, again (perhaps) with the benefit of deeper insight.
It is a Brave New World, every morning, and perhaps the trick is to adapt and swim with the flow of what one cannot control, and to stand firm when one can make a difference.
Comments
WordPress database error: [Table './dailyspeculations_com_@002d_dailywordpress/wp_comments' is marked as crashed and last (automatic?) repair failed]
SELECT * FROM wp_comments WHERE comment_post_ID = '5275' AND comment_approved = '1' ORDER BY comment_date
Archives
Resources & Links
Search