Jan
30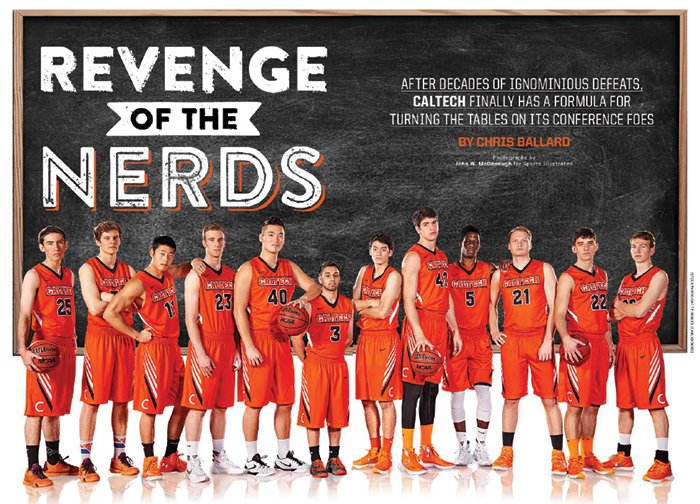 "Caltech's Rocket Science: Shoot More 3-Pointers"

The school known for scientific innovation and embracing technology has its most successful basketball team in decades. Why? Because the 3-point revolution has come to Caltech.
Chris Cooper writes:
I played 3 years on the Caltech varsity basketball team in the early 70s, and was captain and MVP. I never won a conference game in my career. I can't even imagine what it would be like to win 8 games in a season. In our defense, we didn't have a 3-point line then, and normally tried to work the ball inside, where of course we were over-matched.
Besides the fact that there are no athletic scholarships, a class size of only 200 made it pretty difficult to find players. It must be even more difficult now that the class is nearly half female, while only 10% in my day.

Comments
WordPress database error: [Table './dailyspeculations_com_@002d_dailywordpress/wp_comments' is marked as crashed and last (automatic?) repair failed]
SELECT * FROM wp_comments WHERE comment_post_ID = '12323' AND comment_approved = '1' ORDER BY comment_date
Archives
Resources & Links
Search