Jan
27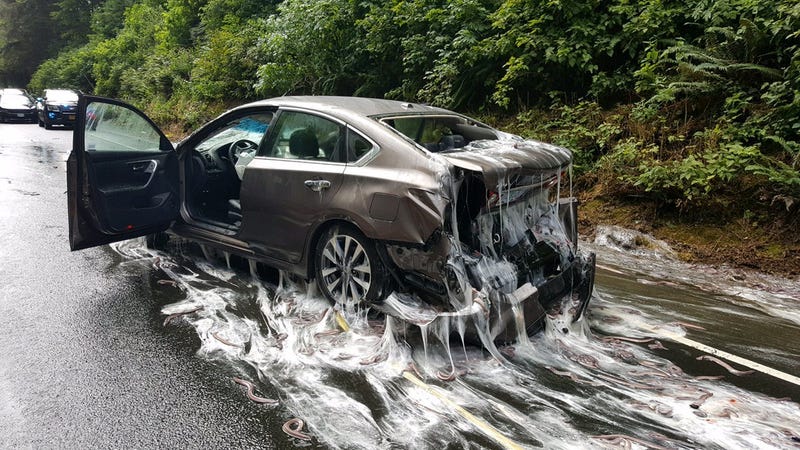 "No One Is Prepared for Hagfish Slime" is a fascinating article you might want to take a look at.
It expands by 10,000 times in a fraction of a second, it's 100,000 times softer than Jell-O, and it fends off sharks and Priuses alike.
Here is a direct link to the video from the article, showing hagfish using their slime for both defense and offense.
Comments
WordPress database error: [Table './dailyspeculations_com_@002d_dailywordpress/wp_comments' is marked as crashed and last (automatic?) repair failed]
SELECT * FROM wp_comments WHERE comment_post_ID = '12321' AND comment_approved = '1' ORDER BY comment_date
Archives
Resources & Links
Search