Dec
19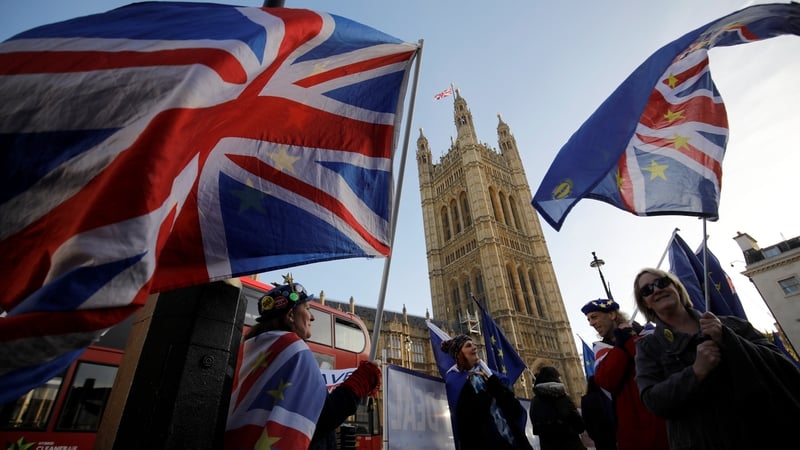 I suspect that a hard Brexit is likely for two reasons:
1. May's inability to get anyone completely on the same page as her;
2. German stubbornness. Brussels has become like Washington, where to paraphrase Kennedy "the efficiency of the French combines with the diplomatic skills and courtesy of the Germans." (For the record, my background is German)
It is not in Trumps best interest to have London fall out of bed from financial stress during this window of at least six months. Therefore, I expect serious back channel conversations between his team and the Fed to take the pressure off. That means focus on the front end curves for both countries.
If the Fed becomes tone deaf, look for back channels with the big banks and the ABA.
It's getting more pressing to do more than pause. It also gives May ammo to clean out MI5/MI6 of deadwood and clowns.
The U.K. needs to remember their place in the scheme of things.
anonymous writes:
I subscribe to the following thought: There will be a trade deal–the mutual trade volumes are simply too big. A hard Brexit (an exit of the UK from the EU without a trade deal) will cause bilateral trade agreements, later. This would severely weaken the EU as a institution. This places UK in the stronger negotiation position today. The EU negotiates for its existence–the UK "only" negotiates for trade.
The British domestic debate dominates the news–because they have free exchange of thoughts. The media on the continent is brought into line–there is no Brexit debate. (How can a topic be so controversial within UK–and on other side of the channel–all are of the same opinion?)
For Germany the EU is very important–again this places the UK in the stronger position. As usual in Europe–the timing is the big question mark–most likely drawn out. It would be not unusual to first have a hard Brexit and later a UK-EU trade deal (again with the same power distribution) There is already an US-UK trade deal in the pipeline.
Comments
Archives
Resources & Links
Search