Oct
13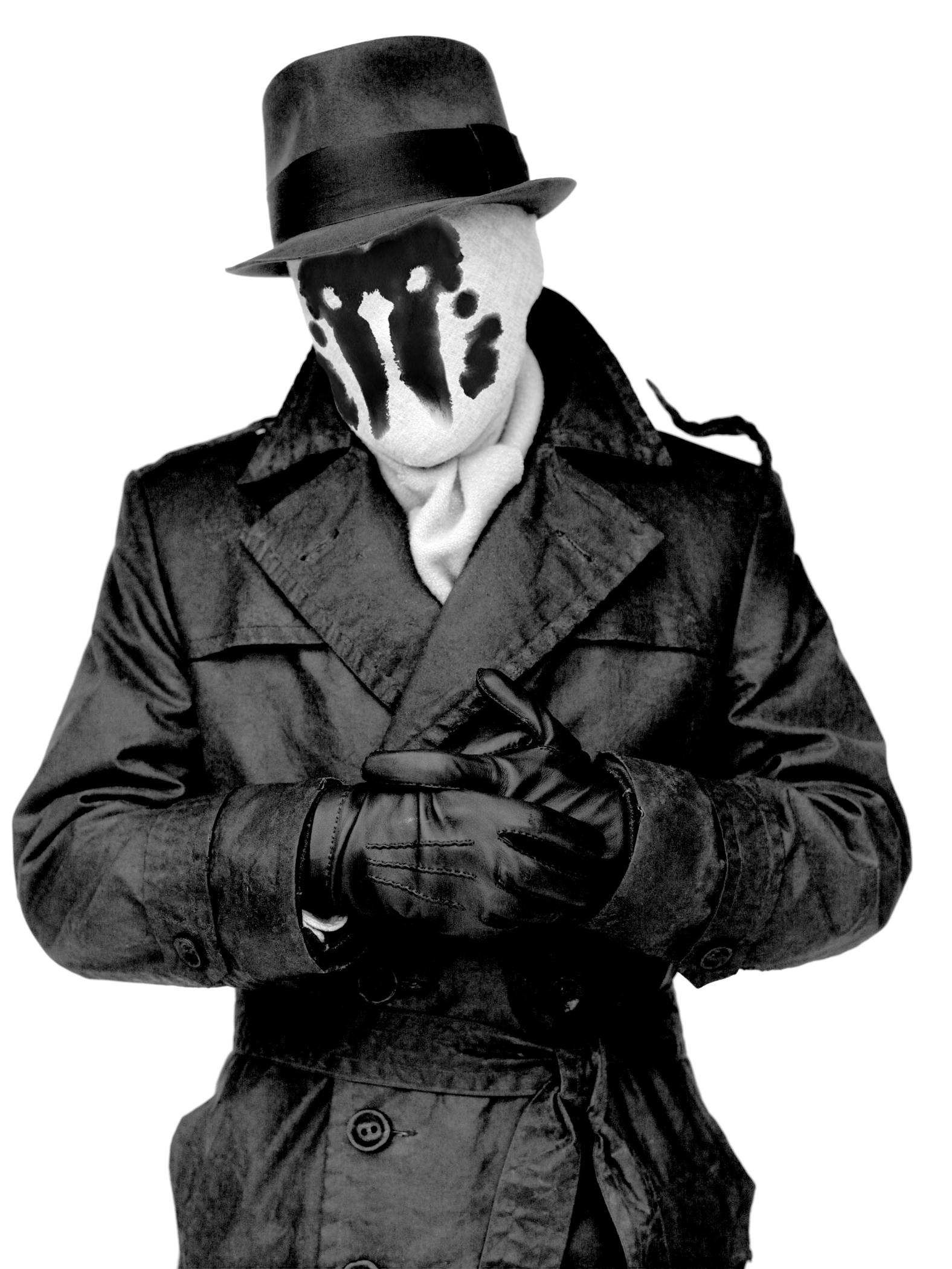 The all-leather executioner's trench coat is a classic seen riding around Slab on the wide shoulders and bowed legs of a man who was gifted the coat by Sonny Barger of the Hells Angels.
From burnt-out detectives to comic book heroes, countless tough guys through the ages have worn trench coats to add mystery, intrigue, and gravity to their character and actions.
Famous people who have worn trench coats are Winston Churchill, Dwight Eisenhower, Adolf Hitler, Humphrey Bogart, Audrey Hepburn, Steve McQueen, Rock Hudson, Ali MacGraw, and the Blade Runner.
The Slab City executioner is in step with the Marlboro Man. He is college educated, a champion athletic, and swift to strike for justice.
The trench coat wasn't exactly invented for use during the war that gave it its name. The WWI officers were mired in muddy, bloody trenches across Europe. No other ranks were permitted to wear them. But there was a tragic consequence of officers' distinctive dress: it made them easier targets for snipers, especially as they led the charge over the top of the trench. By Christmas 1914, officers were dying at a higher rate than soldiers. Since the combat strategies of WWII were less trench focused than WWI, shorter multi-functional field jackets replaced them in the military. Thirdly, however, Hollywood stars showcased the trench coat in films across the US, and continue to be the cultural treasures of he-men and she-women on the silver screen.
The trench coat is also the style that west coast hobos wear called a 'California Overcoat'. For soldiers and hoboes to be able to move quickly, every trench coat has a vent, storm flaps, and maybe a dozen pockets. Everything one owns in life on the road is carried in it. I wore one through an autumn on the rails in lieu of a backpack or bindle, and found it kept me warm, dry, protected from scrapes, offered enough pockets to hold everything I needed to carry, and left my hands free to climb up and down ladders.
That's why I inspected the executioner in his shining jacket whenever he walked by in Slab City. But it is not why I began seeing his daughter.
A call went out … the executioner's coat had been stolen! That's like stepping on King Kong's toes. The owner told me it was priceless because of the Hells Angels history of being passed from executioner to executioner. A $1000 reward was offered. I made the rounds, and someone knew who had taken it. This was relayed to the owner, and he recovered it.
Now he owed me $50 that I had given an informant to get the coat. Business must have been off, because the executioner was broke. Weeks passed, until he sided me on a special Saturday night at the Music Range.
It was prom night, and he had a pretty blonde on his leather sleeve. On this special annual night under the stars, a photographer snaps Polaroids for all of the contestants running for King and Queen of the Slab Prom. When the date couldn't take the crooked elbow of her man because of the jacket, the photographer suggested he take it off and lay it down. He did remove the jacket, but draped it over the crook of his other elbow, for the flash.
Now, 'Here comes old Flat top, he come grovin' up slowly…' in his long black trench coat. He sided me, stage left, brushing my elbow. He reached deep down into one pocket … and withdrew nothing. Then the next pocket, and the next … taking out and holding open palms of air.
He pulled no money, but no weapon either!
Then he turned his face out of the amplifier shadow, and looked at me for the first time. I'll say it again, for the first time. His right eye was glass. It stared at me with a fixed pupil, neither dilating nor contracting. Then it winked!
I like to think that I turned the executioner's coat inside out that night, to make a friend.
Sure enough, one week later, he charged me with a Louisville slugger baseball bat on a slab over a bad pitch of misinformation. The bat stopped short of my nose for my last home run. The following week, he rushed up with a foot-long Rambo knife, and I carefully drew his attention to its sheath. He holstered it, and chuckled.
A black trench coat over a gold heart is the best of fashion that has given me a tranquility that no religion can bestow.
Comments
WordPress database error: [Table './dailyspeculations_com_@002d_dailywordpress/wp_comments' is marked as crashed and last (automatic?) repair failed]
SELECT * FROM wp_comments WHERE comment_post_ID = '11911' AND comment_approved = '1' ORDER BY comment_date
Archives
Resources & Links
Search