Oct
5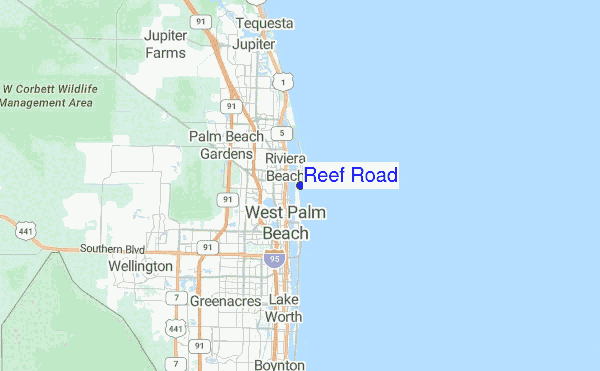 It's been predicted that wave heights could be significantly above average due to Hurricane Matthew passing our region of the Atlantic Ocean around Thursday of this week. Some have said over 10 feet–perhaps with 30- 40 mph winds. An opportunity for very experienced surfers that does not come that often.
In Palm Beach the favorite spot is near the inlet and it is aligned with and called "Reef Road". Not a lot of public parking there but I imagine a ferry service will evolve to carry local surfers back and forth from this beautiful beach location. It's been said that due to a gap in the Bahamas chain of islands that our area enjoys increased wave amplitudes whenever a storm or hurricane tracks along the Bahamas. I imagine die hard surfers are beginning to monitor all of the technical information available online and start to look at potential treks along I-95 to maximize opportunities.
On another note a photographer in NE Florida near Jacksonville has photographed surfers with over 20 or so years of experience and they look to be a very happy lot. He calls them "Salty Dogs" which is also the name of an old college bar at UF.
Jeff Watson writes:
Reef Road is very hard to access, as there is virtually no parking and the PB police love to ticket or tow cars parked illegally. I have a friend that lives on the north end of PB and he is very benevolent the few times a decade that we get over for huge swell. There is no place on the East Coast that can handle big waves (Hawaiian size) like Reef Road. It is the premier big wave break in all of Florida, and handles big waves even better than Montauk, NY. Thursday AM, the Surfline forecast is for 10'+ after Matthew has passed by and headed up north, which will be the best time to surf. One can expect that when the storm is parallel to the break that one might see 20'+ waves, but those big conditions will be like a washing machine, totally blown out, almost impossible to surf. I'm trying to put a bug in my wife's head to take the trip over, but the conditions are fluid as nobody has an accurate model of the path. Right now, I'm fixing a ding in my big gun, getting ready for what might be my last time surfing really big waves. To say that I'm stoked would be a very accurate assessment.
Jim Sogi writes:
Jeff, catch some good ones for me!
As even Market waves start increasing, it's good to be ready, in shape, and have good equipment. Have good timing by watching the wave sets for a while in advance, and let the daily pattern reveal itself. As Shane Dorian says: "trust your board and ride the wave". It's not good to bail prematurely as that is when you can get hurt. Ride it until the wave has spent its force. That's the safer time to bail or end the ride.
Comments
WordPress database error: [Table './dailyspeculations_com_@002d_dailywordpress/wp_comments' is marked as crashed and last (automatic?) repair failed]
SELECT * FROM wp_comments WHERE comment_post_ID = '11299' AND comment_approved = '1' ORDER BY comment_date
Archives
Resources & Links
Search