Apr
25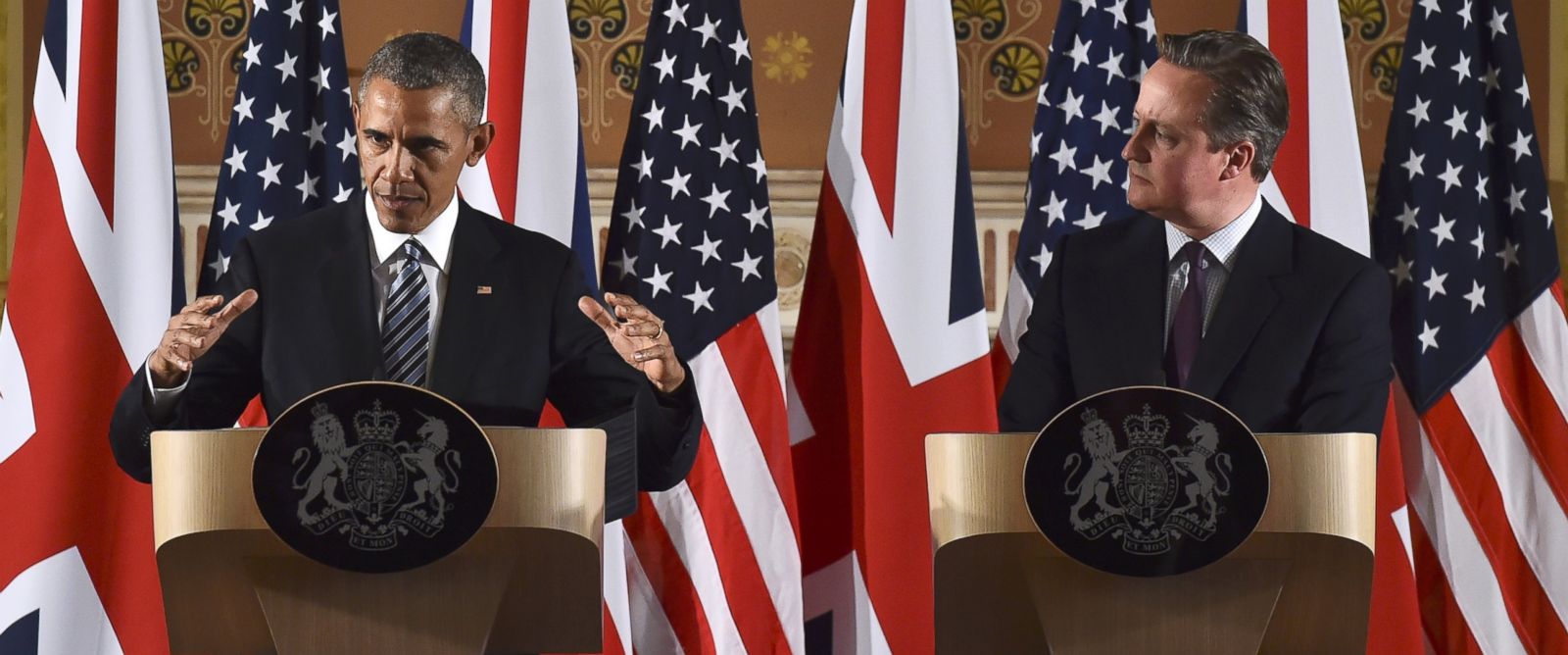 Guaranteed to happen in quest for egalitarian world state.

"Obama: UK Will Not Be Able to Strike Trade Deal With US Soon After Brexit" :
April 22 (Press Association) — Britain would not be able to strike a free trade deal with the US "any time soon" if it leaves the EU, as Washington's focus would be on reaching agreement with the European Union, Barack Obama has said.
The President was speaking after Downing Street talks with Prime Minister David Cameron during a two-day visit which he has used to speak out in favour of continued UK membership of the 28-nation bloc after the June 23 referendum.
At a joint press conference in the Foreign Office, Mr Cameron insisted that the special relationship between the UK and US was not "constrained" by Britain's EU membership. EU membership gave Britain "a powerful tool" to stand up for the values it shares with the US, said Mr Cameron, adding:
"Now, I think, is a time to stay true to those values, and to stick together with our friends and allies in Europe and around the world."
Mr Obama said the UK would be "in the back of the queue" for a trade deal if it left the EU, because the US would focus on the bigger bloc.
John Floyd writes:
Amazingly the supercilious EU has done wonders for the likes of Italy where one might consider that despite bailouts, low rates, low euro, low oil prices and many other beneficial headwinds:
- Italy is too big for the ECB to save with the 3rd largest government bond market and public sector debt that exceeds US $2 trillion.
- Italian GDP is down 6% point to point since the pre 2008 peak while the US economy is up 10% over the same period.
- Italian NPL's are around 17% compared to the European average of 6%
- Anti-European sentiment is rising and support for Renzi's government has halved over the past 2 years
- Public debt to GDP has gone from 105% in 2008 to 130% in 2015
There will soon be a new dish on the menu next to Grexit and Brexit. The chefs are now adding Itexit with a red or white sauce.
Comments
Archives
Resources & Links
Search