Aug
6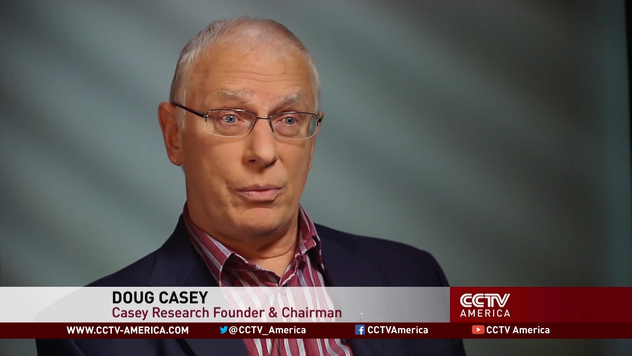 "Why the U.S. Is the Next Greece: Doug Casey on America's Economic Problems"
anonymous writes:
Doug has been singing this same song since the 1970s.
Victor Niederhoffer writes:
His most recent book is titled "The Education of a Speculator" . One could learn a lot from Doug about strategic self improving trades, as well as the bon vivant life in Uruguay.
Anatoly Veltman writes:
Title is oddly familiar. I wanted to thank Vic again for including me into Four Seasons dinner with Doug guest of honor in March 1993. Doug the world traveler hardly remembered me from Toronto roundtable of 1986.
Also comes to memory another member of that roundtable Ian McCavity who founded Central Fund (closed end gold fund), which caused me to invest in Gold and Silver there, for the first time, because it was offered at discount to book value. I notice the same to be the case with GTU currently: at a historically large discount to NAV! Hedged against GLD, one can be betting the discount will narrow once gold sentiment improves (hey, August is here how!). A free Call option on gold for the price of your cost of funds?
(GTU/GLD narrowed as an activist waged a proxy battle to liquidate the trust at NAV, but they lost and the spread widened.)
Rocky Humbert writes:
Firstly, regarding Stef's previous post about inflation, it appears that he has confused credit with money. The S-man has written extensively on this subject — but a contraction/expansion in the money supply (i.e. currency, specie or whatever) has complex interactions both with prices and with credit — especially in a fractional reserve banking system. I share David's puzzlement about the lack of generalized price pressures with the growth of the central bank balance sheets and monetary aggregates, however, I would note that rent (and housing) prices, certain securities prices, certain taxes & fees, and other things have risen dramatically over the past 6 years. (Even gold!) So while there isn't a generalized inflation, there are (always) some pockets of inflation. Hence my definition of inflation is: "When prices for me rise, that's inflation. When prices for other people rise, that's deflation." My late great uncle, Milton Friedman, claimed that inflation is always and everywhere a monetary phenomenon — that is, too much money chasing too few goods. However, in his later years, he and Aunt Rose mused that the connection between headline inflation and monetary aggregates had not worked for many years. So perhaps — at the end of the day — inflation is primary a psychological phenomenon that has excess money as a necessary, but not sufficient condition.
A happy jobs report day to all!
Comments
WordPress database error: [Table './dailyspeculations_com_@002d_dailywordpress/wp_comments' is marked as crashed and last (automatic?) repair failed]
SELECT * FROM wp_comments WHERE comment_post_ID = '10539' AND comment_approved = '1' ORDER BY comment_date
Archives
Resources & Links
Search