Mar
4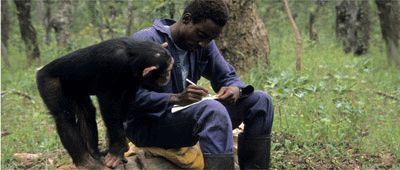 I think ultimately the biggest hindrance in trading, if not the biggest hindrance in anything, is oneself or one's own mind. Your thinking is your opponent.
Is the market mechanistic or competitive? I think it depends on the situation. I tend to imagine that the market has the following participants in any day:
1. bulls and bears
2. primates.
The former are big and have their views decided for that day or the following period. They mostly fight fiercely. The latter are small and are simply ready to join either the bulls' camp or the bears' camp at anytime depending on their own views of which side is stronger.
The fight between the bulls and the bears are competitive. But for the primates in this case, it is not competitive (or at least not in the same sense). To them, it is simply making a choice.
The bulls and bears both understand the nature and tendencies of these primates, so they try to take advantage of the latter whenever possible. So, in this case, the primates have to compete with the big ones. This might only be possible when the two big sides are not fighting fiercely between themselves.
The primates are controlled by their innate nature of fear and greed (let's just say that the bulls and bears are less prone to fear and greed), so their combined behavior is quite predictable. So when either the bulls or the bears (when one side is absent or subdued) attack the primates, it is quite mechanistic.
Comments
WordPress database error: [Table './dailyspeculations_com_@002d_dailywordpress/wp_comments' is marked as crashed and last (automatic?) repair failed]
SELECT * FROM wp_comments WHERE comment_post_ID = '10116' AND comment_approved = '1' ORDER BY comment_date
Archives
Resources & Links
Search