Nov
11
Charlie Cook got it right. Here is his firm's analysis of what the election says about the future:
"Democrats wanted this election to be about more than just winning the House or the Senate. They wanted 2018 to be a total rebuke of Trump. A wipe out of epic proportions all across the country. That didn't happen. What we saw instead was more of a retrenchment. Red areas stayed red; blue areas stayed blue. The only real movement was in districts that were purple — districts that had voted for Hillary Clinton, Barack Obama or had narrowly supported Trump- tipped overwhelmingly to Democrats. As my colleague David Wasserman pointed out, Democrats didn't flip any district that Trump had carried by 55 percent or more."
anonymous writes:
It would appear it is going to be a long, hard slog for the D's in that regard. The economy, though hotter than a hotel Coke, and acknowledged by the media is not yet being felt and celebrated on Main St to the extent it seems it should have been.
Half of America, and the other 96% of humanity outside of America, still believes we are in the darkest of times. Of the un-retired, everyone in the private sector, is still shuffling about in a glossy-eyed PTSD-like state from the protracted period of essentially no economic growth, despite substantial population growth in that period. Women in their late 40s to early 60s and older probably in the worst shape from it if they are single.
Millennials, in the main, still hunkered by the tens of millions in their parents basements with their incredible dildo collections.
We have not emerged culturally from the past depression. This is going to take a while, this will not be like the 1980s or it's brother, the 90s, and the reason I believe that not only do the D's have an uphill battle, needing to find a new voice, a new platform–a new direction, but the distance between where we are in terms of economic optimism and where we have been in times past (where the backdrop, sans anything going on policy-wise, has been nowhere near as rosy as now) in terms of euphoria, is a gaping chasm still. More reason why I believe this thing will run longer and go farther than any of us think it will.
Nov
6
Peter Schiff was the first one where I realized there is an actual gloom-and-doom industry full of people who consistently predict disaster, and then every X years there is a big market downturn, and they can claim to have been right all along, and the cycle starts again.
Nov
5
The choice for Japan was whether they would follow a European or American model of Empire. Would their Korean colony have the promise of Independence, like the Philippines, or would it be like French Indo-China and the Dutch East Indies and British Malaya? For Hara Kei the American model made sense; European colonies rewarded permanent bureaucracy–the very political economic disease that Japan itself had suffered under.
On this day in 1921 the first commoner prime minister was stabbed to death in the name of Imperial glory.
Nov
5
The chair wrote about Macintyre's new book about A. Gordievsky. That book references the autobiography of Victor Cherkashin, the KGB Spy master on the other side (co-written by Gregory Feifer Spy Handler, 2005).
I can recommend that book–at a minimum for it's epilogue, "Lessons of Cold War Espionage":
"With Russian and American intelligence agencies again gearing up after the brief if partial truce following the Soviet collapse, what lessons can be learned from the Cold War espionage game?
Anyone who has read this far knows my conviction that intelligence work is less politically important than it may seem. During the Year of the Spy, CIA and KGB operations represented little more than intelligence games. Their connection to real issues of national security, such as stealing military/technological secrets—let alone to the larger national interest as a whole—was often peripheral. Mostly they tried to ferret out moles and recruit enemy intelligence officers."
The Gordievsky episode seems to confirm this.
The other thing about Macintyre's book is I noticed that Gordievsky accused his 1985 KGB interrogators of Stalinist Terror tactics, while interviewing him, under drugs. That angered and confused his ex-comrades and finally helped saving Gordievsky's life.
Maybe there is a trading lesson here. Make your opponent emotional.
Nov
4
How many of the activities of spying with their misinformation, dangles, floaters and honeytraps, emphasis on the false, and hiding of the true, in general, have counterparts in markets?
I was led to consider this by a reading of the excellent book The Spy and the Traitor. Perhaps most resonant to me was the warning against seeking confirmation from a third party of something you already believe. The false confirmation that the D-Day bombing would be at Calais and the false belief that there were weapons of mass destruction in Iraq and the belief that an imminent nuclear attack on Russia were 3 examples cited by Macintyre in the book. The idea of searching for regularities among market moves that you know will confirm the regularity is horse from same garage.
Jim Sogi adds:
Spycraft, a meticulous attention to details of deception, is important to spies and traders.
Never brag of success. Don't trust those who do.
Place orders in hidden unexpected places and disguise them and the size.
Use the element of surprise when entering a market.
Test the waters or market before committing all the way like the Commodore in Lefevre.
Never listen to the disinformation laid like traps.
Be prepared for pain under torture.
Understand the triple cross and the double cross always at play and how to use it against your counterparty.
Yeah, I read lots of spy books.

Peter Ringel writes:
Great one-liners. The double/triple cross reminds me of myself searching for a bottom.

Nov
4
I missed this book Factory Girls: From Village to City in a Changing City back in 2008, but can now recommend it to dailyspec readers. There were 130 million Chinese migrant workers at that time, and this is the story of two. Sex differences, family trade-offs, freedom, outsourcing–all the meat of life and capitalism is there. Cheers.
Nov
2
Under various combinations, for your mid term election campaigning purposes!
Nov
1
Mark Twain's Roughing It has a 200 page description of a silver boom in 1867 that contains all the hopes and agonies and easy money of many booms and busts since then and is a better description of great rises like Nasdaq in 1999 and bitcoin in 2017 than any other work. It is strongly recommended.
Nov
1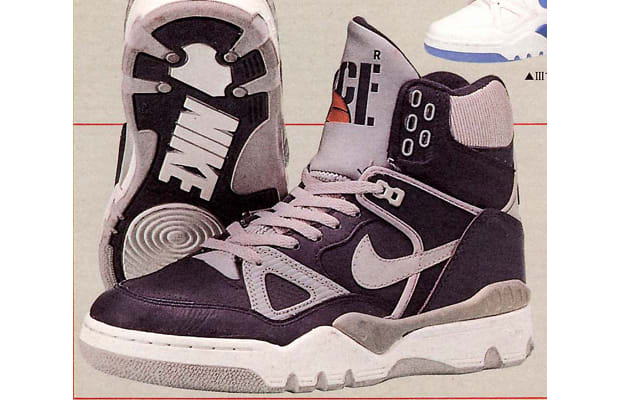 I am always impressed with how speculation is crowd oriented. This is particularly true when one company in an industry is targeted for acquisition and its industry mates rise in sympathy.
OK, that's a given. However at this particular time there are a number of companies in the "footcare retailing" business giving similar signals. What happened? Did Americans wake up and realize that they were shoeless?
Nov
1
There is a good chance of more tariffs in the near future.
Nov
1
I'm in Argentina on the way back to Antarctica on a ski expedition. The dollar is 36 pesos which is a 450% increase from the official rate two years ago and 250% increase from the black market rate. Things are quite cheap in dollars: a cappuccino is $1.50 and a beer is $2!
I wonder what the effect is. Cash has depreciated. Imported goods inflated. What about real estate? Goods and assets held and debt is better than cash. Prices for food don't seem to have increased much so the core inflation doesn't seem to have jumped. Hotel was very cheap.
There are a lot of tourists, including the ubiquitous Chinese in buses. Formerly stalled building projects are completed. The government floated the peso which got rid of the black market and presumably enabled building loans to go forward.
I've never experienced an exchange rate change this extreme. It's an interesting study for a student of currencies. Our site has a currency martial arts expert and am curious on his take.
anonymous writes:
Scott Grannis posted an optimistic & compact article on Argentina last month: "If Macri and his new central bank leadership team can stay the course, the upside potential of this struggling emerging market economy is HUGE."
Not in the article:
- I think Argentina has the most usable shale oil of all South American states- Argentina was once the leading country in South America
- (if they can shake the socialism)
Archives
Resources & Links
Search