Jan
19
For educational and history purposes
Assuming DJIA closes where it is today on the
coming tue
Here are the longest stretches of DJIA without 5% corrections from all time high closes in terms of calendar days
# rank by longest stretch since 1900
Date first date of 5% correction
DJIA value at the time of first 5% correction from all time high close
Date , first date when DJIA came out from 5% correction zone ( i.e previous day DJIA close was below 5% from ATH close , while on this day its above (ATH close -5%)
# days , self explanatory
Jan
19
Peter Pinkhasov replies:
"Mr. Partridge, I have just sold my Climax Motors"
Jan
17
I would note that the short, intermediate, and long-term consensus for inflation are all 2.0% +/- 0.5% — as found in the TIPS breakeven market — and this range has been in place for much of the past decade.
One of the larger risks is the growing interest, and calls for, a higher inflation rate (long time developing). They want roughly 4% (implicitly emanating through price level targets), the market thinks 2% inflation is some sort of magical target (it's not, so to that extent they are exposed to being blindsided) - Maybe 3% - 3.5% will be something that can be done.
Follow John Williams et al at the Fed. They have been, and may continue to be, influencing the future of monetary policy. If you're a bond trader, a decision tree may be useful: One branch is that the monetarists' ideas belonging to Williams et al, and what a shift inflation expectations means (the methods are open?), and other branch is that the current regime continues to "win" (quotes for it is apparent that the forces of technology, and some demographics, are deflationary and have wrestled control of inflation from the Fed).
Jan
17
This was an excellent documentary on Teddy Roosevelt in the amazon in 1914.
Into the Amazon tells the remarkable story of the journey taken by President Theodore Roosevelt and legendary Brazilian explorer Cândido Rondon into the heart of the South American rainforest to chart an unexplored tributary of the Amazon. Two of the most celebrated men from their respective nations, Roosevelt and Rondon set out with twenty other adventurers in 1914. Over eight eventful weeks in one of the most remote places on earth, the ill-equipped expedition navigated deadly rapids in crude dugout canoes. Hunger and exhaustion were compounded by the rainforest's unforgiving topography, which forced the men to carry heavy canoes long distances. What was anticipated to be a relatively tranquil journey turned out to be a brutal test of courage and character. Before it was all over, one member of the expedition had drowned and another had committed murder. Roosevelt would badly injure his leg and beg to be left behind to die. More than a dramatic adventure story, Into the Amazon shines a light on two of the western hemisphere's most formidable men, and the culture and politics of their two formidable nations.
Jan
15
1. The changes in the lead in the last minutes in the Vikings Saints game as well as the Knicks game prompts one to see if there is an inordinate tendency in markets. I find that in the last 45 minutes of play the S&P futures change from minus to plus, 10% of the time and from plus to minus 7% of the time. Such changes seem random and consistent with previous periods.
2. I find it bracing and comforting to read old economic books. In reading Economic History Vol 2 from 1930 edited by Keynes I come across such articles as "The Finances of Tyrant Governments in Ancient Greece", "The Profits of the Guinea Trade", "The Housing of the Rural Population in the 18th Century", "Mason's Wages in Medieval England", "An Early Victorian Business Forecaster in the Woollen Industry".. all in all, the articles are more interesting to me and informative than the current articles in the major economic journals.
3. It is interesting that the upside down man seems to have the worst record of forecasting of the stock market ever, and now he is forecasting the bond market with the same techniques and I predict he will have a comparable record of accuracy in the fixed income markets since he uses trend lines and moving averages.
4. The book, The Perfect Bet by Adam Kucharski is amazingly interesting and useful. It contains a historical and analytical review of how Roulette, Lottery, poker, stock market and Horse Racing have used mathematical, physical and statistical methods to beat the house edge. Particularly interesting to me was the discussion of Roulette where Poincarre, Pearson,and Fisher are cited as important figures in the quest for winning.
5. It is always difficult for me to trade after holidays as I never never know whether the moves on the corresponding days were 4 or 5 days apart, and the stock markets all seem to have a positive bias.
6. I find the book Survival Analysis with Long Term Survivors by Maller and Zhou very helpful for studying market moves that are immune to normal failures.
7. The biography of George Washington by Ron Chernow which I listened to on compact disk leads you to the thought that Washington was a great man with tremendous military, political, financial and personal skills. We were lucky to have him as the leader of the Revolutionary War and the first president. There appear to be no liberal biases in the book as appear in other Chernow works except that there is am emphasis on Slavery and the Federalist case championed by Hamilton is lionized.
8. The stock market has had one of the biggest rises in the first two weeks in history and based on past years, it is due for a pull back.
9. When my 7 kids all asked me about forming internet businesses in 1999 I figured the bubble was about to bust. Now they are asking about forming crypto currency businesses and my 11 year old son has a job associated with mining where he makes more per hours than most people I know.
10. All the markets are influenced by the rise in the stock market. Crude, gold, cotton, the Euro, all the Asian Markets are at all time highs. When will the grains and coffee follow?
Russ Sears adds:
Regarding point 2, that is one of the reasons I value this site a key to my success. One hypothesis I have is that as printing costs have become cheaper, the value of the ideas exposed has not only become cheaper, but have turned negative. Now the cost is not in the printing, but in getting recognized. Hence value only exists for non-mainstream writers. But how to turn this hypothesis into more testable profitable idea?
Jan
13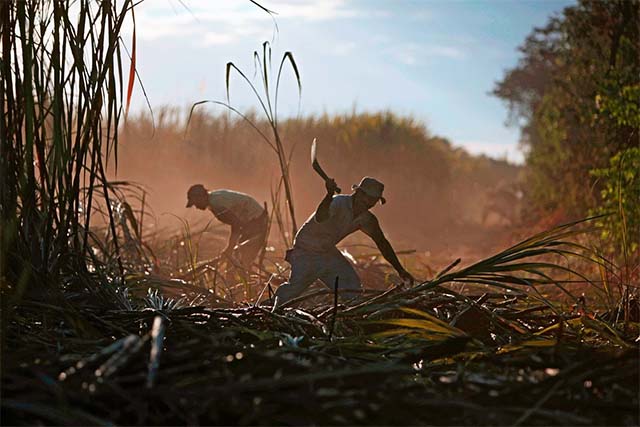 I sometimes wonder how big agrarian reformer traders like palindrome and drunk and upside down man and his twin can make money retrospectively outside of service loopholes and I think a large part of it is creating a buzz concerning their already held positions and another part of it is they made money in the past but haven't made as much as the market in the last x years? What do you think?
anonymous writes:
Some time ago I corresponded with professor Malkiel about the WSJ dart-throwing contest. I pointed out that the pros had (slightly) beaten the darts. Dr Malkiel's response was that this was explained by the announcement effect: People reading the picks of experts (vs darts) bought the expert's picks at the next open - believing the experts were in fact experts. This publicity added to the the expert's returns. And controlling for this, there was no difference - like the thousand monkeys composition problem.
As far as upside down people and sages, in a world of lawyers surely it is malpractice not to advertise positively one's positions.
Peter Ringel writes:
Two days ago the center-most headline on drudge was:
"CHINA MAY HALT PURCHASES OF US TREASURIES –Markets Rattled" (It linked to articles on Bloomberg and cnbc.)
An emotional argument and IMHO not the real driver of the current leg down in bonds. Bonds made some sort of short-term low.
I thought: "Wyckoff Lives", because it seems to be Wyckoff-style news-manipulation.
Today, I read the first paper on Kora's list: Front Page News: The Effect of News Consumption on Financial Markets by A. Fedyk
and I think: "Wyckoff Lives!"
- The paper gives empiric to the fact, that front-page news on BBerg create higher volume and stronger drift in the minutes after the news-release – than non-front page news "of equal importance".
- The paper defines three categories of news PI("primary important"), SI_1("secondary important" on front page) and SI_2("secondary important" NOT on front page)
- The paper discusses the relation of SI_1 and SI_2
- The paper does not research the impact of PI-news - probably because we don't know what the control group (of news) would be .
I think it is an easy step to conclude that this behavior is gamed. E.g. if someone wants to exit a position, he will attempt to place news on BBerg's front-page, create a buzz and exit into that "artificial" volume.
The above describes a potential manipulation to exit a position and a resulting reversal (intraday).
Now I wonder if there are already papers that research news-buzz impact longer-term and for directional moves.
To research this I think a major problem is how to categorize and qualify the news and what would be the control group? E.g. for the "story stock Tesla" (the one with the buzz), what would be the "non-story Tesla"?
Stefan Jovanovich writes:
The question about the last year's stock market rise is whether the gains are to be measured in dollars or Euros. In dollars it has been a big deal; in Euros it was an 8% net return, less than half what could have been earned without the stock market risk by simply being short the Almighty dollar and long the Euro.
I agree FX impact & risk is often overlooked by the (global) public. We just had it in Poland, where a lot of private real estate debt was in USD. Then people were in trouble, because of the strong USD. The polish Gov ended up forcing the creditor to convert to zloties (the polish currency).
21b8
Jan
12
The Oriental Institute sponsored a dual address by an Egyptian and Hittite scholar about the first recorded battle in history–Kadesh.
I found it fascinating.
anonymous writes:
I find the Hittites fascinating myself. They were very innovative. I think we still don't know how they got water into their mountain capital.
If I remember it correctly, for this battle they also had the innovation of better wagons. They moved the axis and were able to place more fighters in one wagon. The Egyptians had only two (?) per wagon.
Some months back I argued here that the military is a driver of innovation. I was in part thinking that because of the Hittites.
Jan
12
Dick Carpenter of the Institute for Justice and author of Bottleneckers talks with EconTalk host Russ Roberts about his book–a look at how occupational licensing and other regulations protect existing job holders from competition.
Jan
12
The UN provides a convenient table that ranks countries by you-know-what. Perhaps this was in the President's briefing book.
Jan
10
I just got back from shopping at Publix for our dinner. While going through the checkout line, I overheard two of the baggers talking about cryptocurrencies. One kid was giving market tips and advice to the other. An exact comment from the young tout: "buy Ripple today, it will never ever go down." Is there a school where they teach people to be tipsters?
Anatoly Veltman writes:
Funnier yet: Ether did absolutely nothing the entire summer and fall while Bitcoin went bunkers. This winter, Bitcoin actually came down, while Ether is absolutely ballistic!
Andy Aiken writes:
Has it occurred to you that there are fundamental reasons for these price movements? If you simply observed the movement of people as units or particles in the Concourse of Grand Central Terminal, it would be baffling.
But if you understand that these particles are individual people, each with a home and a workplace, each with a will and an intent, then the movement makes sense.
The intentions aren't incidental to the movement.
James Lackey writes:
Your fantastic quote might be true for all public markets. That is all I see when I want to move. Path of least resistance ideal.
anonymous writes:
I agree with Lack on Andy's excellent observation. Is it true or useful to say that:
a) we often don't know the distribution generating price signals
b) better to go with empirical or nonparametric distributions when possible, as opposed to formula driven?
c) is there anything to simplified agent-based modeling?

Jan
4
Many markets are in a parabolic upward move with new highs and current prices well above the 20 day average, i.e they're trending… is it bullish or bearish and what is the affect on other markets that have not gone up big?
anonymous writes:
The move has been underway for several weeks, most recently with CL edging above 60 and GC breaking above 1308. In the midst of the NYC blizzard, the markets smell the long-forgotten florid boughs of the K-spring.
The rallies of the past decade were driven by geopolitical tensions, or fears of debt default in Europe. But the economic backdrop is qualitatively different now.
The question is whether the Fed can get ahead of it, or not, and it ends in a crack-up boom. Or, is it even a sustainable rally? It's difficult to get too confident with softs not joining in the fun.
234a
Jan
4
A great article about a fascinating group of intelligent birds.
Bernd Heinrich has written several books about them.
"13 Surprisingly Weird Reasons Why Crows And Ravens Are The Best Birds"
.
Jan
2
I checked SP500 weekly closes for new all time highs per year, back to 1951. 2017 was second highest total weekly ATHs in the series (also see attached plot):
year Count
1951 14
1952 13
1954 25
1955 20
1956 6
1958 10
1959 13
1961 20
1963 10
1964 23
1965 12
1966 3
1967 7
1968 9
1972 10
1973 1
1980 11
1982 1
1983 13
1985 20
1986 13
1987 18
1989 7
1990 2
1991 12
1992 6
1993 9
1994 3
1995 28
1996 14
1997 20
1998 16
1999 13
2000 1
2007 4
2013 18
2014 20
2015 6
2016 8
2017 27
And the outlook? Sorting years with at least 20 new weekly ATHs, here is comparison of mean returns for years following these years - along with mean returns for all years:
One-Sample T: nxt yr, all yr
Test of mu = 0 vs not = 0
Variable N Mean StDev SE Mean 95% CI T P
nxt yr 7 0.111 0.137 0.051 (-0.015, 0.237) 2.14 0.076
all yr 65 0.085 0.162 0.020 ( 0.045, 0.125) 4.24 0.000
so the return is +11% vs +8.5% for all years. No bearishness here.
Jan
1
Kirkus Reviews:

Best 2017 Books of Disturbing Yet Necessary History

THE SECOND WORLD WARS: How the First Global Conflict Was Fought and Won

by Victor Davis Hanson
Not just another account of World War II, but a thoughtful overview of the battles that were "emblematic of the larger themes of how the respective belligerents made wise and foolish choices about why, how, and where to fight the war."

According to veteran military historian and Hoover Institution senior fellow Hanson (The Savior Generals: How Five Great Commanders Saved Wars that Were Lost—From Ancient Greece to Iraq, 2013, etc.), the war began during the 1930s as a series of fairly straightforward border conflicts—e.g., Germany versus its neighbors, Japan versus China. Suddenly, in 1941, as the result of poor decisions around the world, it exploded into a global conflict that the so-far-victorious Axis Powers were guaranteed to lose. Beginning with its cause, Hanson dismisses the time-honored denunciation of the Treaty of Versailles, which was softer than the peace Germany imposed on France in 1871 or the Soviet Union in 1918. It was the humiliation that nagged. Neither Germany nor Japan was endangered or impoverished; both believed that their honor had been slighted and that their racially superior citizens deserved better than their decadent neighbors. "The irrational proved just as much a catalyst for war as the desire to gain materially at someone else's expense," writes the author. Four long chapters on weapons deliver a few jolts. Everyone knows that infantry wins wars, but Hanson maintains that strategic bombing probably persuaded Japan to surrender. High-tech weapons—the B-29, proximity fuse, and atomic bomb—unquestionably helped the Allies. Vaunted German technology (rockets, jet planes, guided missiles) merely wasted money. Unique in its 50 million to 80 million deaths—the great majority of which were civilians and included far more Allied than Axis soldiers—and worldwide extent, WWII broke no rules. Hyperaggression and ruthlessness win battles; resources and stubbornness carry the day.

An ingenious, always provocative analysis of history's most lethal war.
Alex Castaldo adds:
The author gives an overview of his book in two interviews:
https://www.hoover.org/research/part-i-second-world-wars-victor-davis-hanson
https://www.hoover.org/research/part-2-second-world-wars-victor-davis-hanson
Archives
Resources & Links
Search