Crumb & Mairovitz's book about Kafka argues that 1. Kafka has been reduced to a single adjective by those who haven't read him thoroughly 2. Jewishness, Jewish mysticism, and the mystical experience of the Jewish ghetto where Kafka spent almost all of his life, are the real takeaways from his work.
The second piece was strongly coloured by a father who always called him a failure, who frightened him even as Kafka tended to the old man in his dotage. The US census shows that more 20 somethings are living at home (with more degrees than ever). Pace Charles Murray, changes in living arrangement particularly the American (versus, eg, Saudi, Surinamese, Pakistan, Burkina Faso) seem to me a likely change if the U.S. jobs picture stays bad.
Stefan Jovanovich writes:
It is difficult to tease out of the census how many "children" lived at home while working in the 19th and early 20th centuries. Our present world only began with the Fair Labor Standards Act which Congress and the President enacted in 1938. It made employment of anyone under the age of 16 a crime; but the Census had not bothered tabulating the numbers for the problems that the Progressives were solving.

The 1900 Census questions, for example, do not ask how many children are working.
Neither, for that matter, do the 2010 questions.
The American Community Survey–the "long form" questionnaire–does ask the question; but it has only been used since 1998.
It may be a scandal that people are living at home; but it may be that people are sensibly concluding that, in "average" residences that are 3 times the size they were in 1950, there is no more reason for the "children" to move out before they get married than there had been when most people still lived on farms.
I don't have the answer; but, then, neither does Charles Murray. He just likes the idea that there was once a golden era when all Americans were "normal".
Mr. Isomorphisms writes:
Freud lived at home until a wealthy patron set him on his course of nervous therapy, setting him up with enough wealth to afford a home in which to put himself and Martha Bernays.
So did D'Alembert (inventor of the wave equation)–with his adoptive mother–until his 40s.
Early US video, eg the "Brooklyn ghetto fish market" (and you can cruise around on loc.gov or getty images to see more), shows a lifestyle much like what Mairovitz tells of Kafka's upbringing. As for people who neither would be worthy of depiction by Ms. Austen nor influenced the course of intellectual history–information on their lives is scarce indeed.
I'm not sure it's scandalous for families to share houses. For whatever reason, that became Americans' expectation, even though only a couple generations ago flophouses, boarders, county poorhouses, and many other arrangements were common. It's still an open question how money and jobs link to fertility and housing arrangements. Chinese migrant workers come to mind. I heard there is a law that children who work in factories MUST return on certain dates to their parents in the country.
The part of Murray's most recent book that I like to focus on is the geographic segregation of rich and poor. He contrasts Manhattan in the 1950s to the 2010s. The point was made by Tom Wolfe as well (Bonfire of the Vanities is now 30 years old, if you can believe that).
It was a ten-dollar ride each morning, but what was that to a Master of the Universe?
Sherman's father had always taken the subway to Wall Street, even when he was the chief executive officer of Dunning Sponget & Leach. Even now, at the age of seventy-one, when he took his daily excursions to Dunning Sponget to breathe the same air as his lawyer cronies for three or four hours, he went by subway. It was a matter of principle. The more grim the subways became, the more graffiti those people scrawled on the cars, the more gold chains they snatched off girls' necks, the more old men they mugged, the more women they pushed in front of the trains, the more determined was John Campbell McCoy that they weren't going to drive him off the New York City subways. But to the new breed, the young breed, the masterful breed, Sherman's breed, there was no such principle. Insulation! That was the ticket. That was the term Rawlie Thorpe used. "If you want to live in New York," he once told Sherman, "you've got to insulate, insulate, insulate," meaning insulate yourself from those people. The cynicism and smugness of the idea struck Sherman as very au courant. If you could go breezing down the FDR Drive in a taxi, then why file into the trenches of the urban wars? (The same review critiques Mr Wolfe for drawing characters for whom he has no sympathy.)
Howard Gillette Jr's book on Camden, NJ, begins with a similar outlook from even earlier.
Hazzard of New Fortune, William Dean Howells
A HAZARD OF NEW FORTUNES.

At Third Avenue they took the Elevated, for which she confessed an infatuation. She declared it the most ideal way of getting about in the world, and was not ashamed when he reminded her of how she used to say that nothing under the sun could induce her to travel on it. She now said that the night transit was even more interesting than the day, and that the fleeting intimacy you formed with people in second and third floor interiors, while all the usual street life went on underneath, had a domestic intensity mixed with a perfect repose that was the last effect of good society with all its security and exclusiveness. He said it was better than the theatre, of which it reminded him, to see those people through their windows: a family party of work-folk at a late tea, some of the men in their shirt sleeves; a woman sewing by a lamp; a mother laying her child in its cradle; a man with his head fallen on his hands upon a table; a girl and her lover leaning over the window-sill together. "What suggestion! what drama! what infinite interest!
Gillette compares this to himself as a suburb-dwelling commuter living the good life whilst gawking at the commoners in the United States' favored image of its post-industrial failure.
Steve Ellison writes:
This indicator was also mentioned in Mark Hulbert's article in the Wall Street Journal on Sunday. People who cite it as an indicator usually implicitly assume that the aggregate value of the stock market should grow at the same pace as GDP over the long term.
I believe this assumption is flawed for two reasons. Privately held companies are not counted, so changes in the relative percentages of public and private companies affect the ratio. More importantly, the traditional capital structure of 50% debt and 50% equity, in which all upside value goes to equity holders, is a good reason why stock valuations should increase faster than GDP, especially over very long periods. Indeed the inflation-adjusted compound annual growth rate in the S&P 500 between the generational lows of 1982 and 2009 was 4.4%, significantly more than GDP growth during the same period. So I don't lose any sleep over this ratio being higher now than in 1929.
Stefan Jovanovich writes:
In a recent speech Jorg Meuthen made a simple point: GDP calculations assume that civil servants are somehow as magically "productive" as the people who have to do work for a living and successfully sell their work for cash.
No one in the "mainstream" (sic) wants to do calculations that remove all the recipients of government payments from political economic calculation. It is, from the point of view of modern economics, heresy.
I took Big Al's elegant calculation and found its "private sector" derivative.
The results are precisely what spec and others see in their views of the data. Not at all a pretty picture. If you take private earnings from wages net of taxes as a proxy for the country's additions to wealth, the 5 years up to and including 2017 only recovered the amounts lost from 2007 through 2011. From the point of view of people to do work that other people actually pay for, the last decade has been a complete wash. It is only the gains for this year and beyond that can be counted as actual increases in wealth.
You cannot find a single textbook that suggests that World War I was a "big deal" in terms of the history of the causes of the Great Depression. There are literally a thousand references in the academic literature to Smoot and Hawley's awful tariff for every one that suggests that maybe all that spending that started in 1917 had something to do with it.
So, as my final rant for the day, let me share a few numbers. All of these are based on the Constitutional system of accounting, i.e. the U.S. dollar as the same fixed measure and weight of gold.
From 1791 through 1849, the cumulative budget surpluses and deficits of the U.S. Federal government resulted in a net revenue surplus of $70 million. From 1850 through 1916, the result was a cumulative net revenue deficit of $925 million– almost all of which was the result of the extraordinary expenses of two wars– the Civil War/War of Rebellion and the Spanish-American War.
From 1917 through 1919 (3 years), in the War to end all Wars, the U.S. Federal government had a net cumulative revenue deficit of $21,238 million.
As spenders, Obama and the Congress were pikers. In their 8 budgets they did manage to double the outstanding Federal debt; but Wilson and his boys (good male bipartisans all; there were no women in Congress) were able to increase the outstanding IOUs 20-fold in less half the time.
I've been aggravated for most of my adult life with slow drivers in the left lane. I notice the slow drivers the most during working hours, 8-5. It's very frustrating to have someone going 40 in a 55 while the right lane slowpokes are passing by. Looking at the dawdlers in the left lane, I cannot help but see that many of their vehicles are government owned cars, corporate vehicles, or delivery trucks of large companies. It occurred to me that those slowpokes are on the job, and can go slow because they're paid by the hour, or are on salary. There is no need for them to go fast, or even the speed limit for that matter because they're getting paid no matter what. In their case, time is not money. The small plumbing, lawn, and heating/air conditioner workers are paid by the job, and one never notices them going slowly, they seem to be in a hurry all the time. They will get on my bumper if I'm not going fast enough. In their case, time is money and they have to hustle. Thoughts?
Kim Zussman writes:
I have the impression that drivers in expensive cars speed more and drive more aggressively. Not just hot-rodding BMers, but Mercedes, Lexus, and Range Rovers.
Time is money. To wealthy people that translates to high productivity, whereas hourly employees might take the opposite view.
anonymous writes:
Kim will have his own opinion, since this is a comment about California and LA, in particular. My daughter Nora, a UCLA Med School graduate (and fan of Leonard Nimoy for his wonderful remark to the administration when they asked him to teach for a semester: "My price is an assigned parking place") thinks the rule for all traffic is simple: "Most expensive car goes first".
To be clear, the rule is what SoCal drivers do as Nora observed in 4 years of driving to the hospitals in the Basin. It is not her own approach, especially now that she lives in North Carolina where the rule is that everyone should practice for NASCAR by driving as close to the rear bumper of the car in front of them (they call it "drafting").
Gregory Van Kipnis writes:
Worthy of a study. What are the underlying determinants of slower drivers sticking to the fast lane?
Several states have determined this behavior itself leads to more accidents as other drivers become impatient and outflank the offender by passing them on the right. These left lane turtles are subject to moving violations. Further there are TV public announcements criticizing this behavior.
Is there potentially useful market related information from such a study? A preponderance of people who try to slow down trading, markets, and decision making betray a distinct value system. I believe it has something to do with wanting to exercise control over others.
Russ Sears writes:
For most traffic offenses it is easy to imagine a valid reason a driver would be agressive or have a momentary lapse of judgement. It occurs to me that the reason left lane turtles are so irritating is that there is no "good" reason for it besides passive aggressive malevolence for the productive such as suggested: their employer or other drivers. But as the rule goes its usually incompetence before malevolence. As the boomers age I expect this to increase. Perhaps this bodes well for Tesla and Uber.
The Pax Americana is changing – substantially
I want to bring this model to the attention of the readers of this site-– because it helps (me) understand many of the recent geopolitical events and the markets by extension.The model is as follows:
America is the most benevolent empire the world has ever seen–but an empire it is.
What changes now, is that this empire wants less from the world–than the world wants from the US and less than the US wanted from the world in the past.
The main reasons for this are good US demographics, US energy independence (shale), superior geography, the winning of the cold war and a dominant navy–by far.
If you are a country leader today and you want something from the emperor–you better bring gifts.
This is a substantial change. Previously the US gave the gifts (economical gifts and gifts as security guaranties ).
The Chinese in Xi Jinping and Japan do understand this – both currently compete for the love of Trump (and the love of America) and both bring gifts. China just pressured NK's Kim into submission and has probably stopped to oppose a Korean unification. Japan brought lot's of FDI.
(A brief excursion: This is a result of Trump's policy of maximum pressure It also shows Trump is well informed, active and not a fool regarding Korea. "Maximum pressure" most likely also includes some juicy stuff - like allowing NK to steal attack plans, exaggerating Warmbier, using MOABs nearby and high level defections )
Russia in Putin understands this. Putin is a player. He plays a weak hand excellently– as Russia always has.
Israel understands this. Besides many other things–this is why they are schmoozing up to Russia and KSA.
UK understands this. They bring two super carrier.
I thought France in Macron understands this–but after the G7 I am not sure.
Germany in anyone does not understand this change. (Lots to say here, but I am currently enjoying meine Schadenfreude about this.)
Canada in Trudeau does not understand this–though the eyebrow might know and left . Canada and Mexico are special cases, because they are hard-wired into America' s economy.
One can go around the globe and watch how players act against this new reality of America's shift.
What is great about Trump is: a) He is a tweeting Tom–his tweets make geopolitics nicely transparent b) He acts according to the model (consciously and unconsciously).
(The above is heavily influenced by a series of texts by Peter Zeihan - I Think They Get It Now, Part I).
Stefan Jovanovich comments:
The U.S. is no more benevolent than any other empire run by popular election. Like the Athenians and the English and the Republican Romans, we have always let majority self-interest define the morality of our decisions. The dominance of our Navy is as fragile as the superiority of the British was after World War 1. Our aircraft carriers are now as technologically and financially obsolete as Jackie Fisher's battle cruisers were ib 1919. But for the German decision to commit their limited shipyard capacities to the building of turret armed battleships and cruisers instead of submarines and carriers, "the Allies" would have lost the Battle of the Atlantic. The Chinese seem to be making the same mistake by putting their efforts into carrier battle groups instead of stealthy drone/sea to sea missile platforms. The British should know better; for the cost of these 2 Mary Rose show projects, they and the Germans could have developed silent running submarines that would dominate the sea lanes from the Gulf of Arabia to the Baltic and Arctic Circle.
None of this has any relation to Trump's cleverness about shifting tax burdens from U.S. wage earners to American corporate importers of goods and foreign workers. That is, as P R notes, truly brilliant political economic thinking as apt for the U.S at this time as Lord Salisbury's were for Britain after the disasters of the previous perverse reformer (Gladstone then, Obama now).
The Admiral (actually a retired Navy Captain who shares David's cursed condition of being a lifelong Orioles fan) tells me I am half wet about the Germans in WW 2. Submarines–yes, aircraft carriers– never. Land-based 4 engine bombers were a far better choice.
"Mergers Would Make AT&T, Comcast World's Most Indebted Companies"
In the last week in February, 1901 J. P. Morgan, Elbert H. Gary, the founder of Federal Steel in Chicago, Charles Schwab, President of Carnegie Steel, and William Henry Moore, owner of National Steel, incorporated United States Steel. On March 2, 1901 they entered into an amalgamation agreement. U.S. Steel's capitalization, most of which was debt, was $1.4B. This was the first combination in history to be a "billion dollar company".
During WW1, in 1917, the price of wheat went to a record $3.25 a bushel. Using an online CPI calculator(courtesy of the Bureau of Labor Statistics), that price in today's dollars would be $60.24. A far cry from the $5 and change wheat is trading today. Grains in general have had a long term decrease in price over the past couple hundred years. We owe this price decrease to improvements in technology. After all, in 1917 a farmer was lucky to get 14 bushels of wheat an acre while today a farmer can anticipate a yield of over 55 bushels per acre….and the cost of production in both time and labor has decreased substantially. One wonders what the yields will be like in another 100 years.
Brendan Turner writes:
Gro Intelligence put out some interesting data points on fertilizer and pesticide use in the US.
From them:
"Sixty five years ago, harvested area of corn sat around 77 million acres, and average US corn yield was just 54 bushels per acre. Presently, corn acreage is at 82.7 million acres, and yield now sits at a median of over 170 bushels per acre. In the 1940s, soybean harvested area was at just 10.7 million acres. Today, there are around 89.5 million acres harvested, representing an increase of 736 percent. Soybean yield was less than 20 bushels per acre in the 1940s, but now averages 49 bushels per acre."
From me:
While the growth in US grain and oilseed production is no doubt impressive, the rise of other agricultural players in South America and the Black Sea have had the largest influence on keeping a lid on prices thanks to their explosive production.
Back home in Saskatchewan, every year, our family farms about 15,000 acres of pulse crops like lentils, peas, and chickpeas. The varieties for these crops were mainly developed by university and CDN government partnerships and the large majority of the harvest of these pulses have been shipped to India or the Middle East. However, for the last decade or so, these varieties have been exported to places like Kazakhstan and Russia and now, the Black Sea is replacing Canada as the staple exporter of pulses to these markets.
Simple equation: Lower costs of production by new players –> lower selling price points –> downtrend shift in margin for major producers –> potentially fewer acres planted by major producers (assuming demand isn't increasing proportionately to supply)
Of course, this thesis gets thrown out the window when there is a drought in a major producing country (or any commodity). However, In a drought situation, for markets like pulses where there is no futures market, speculation is a bit more suppressed. By this, I mean less volatility and thus, decreased opportunities to capture value within volatile markets like you might w/ corn or soybeans or wheat.
Stefan Jovanovich writes:
$3.25 in 1917 is equal to today using the gold currency unit of account As the Watsurf notes, the BLS with its CPI calculation estimates today's nominal dollar price as 18.53 times the record 1917 price for wheat. If you use the 1917 dollar price as the gold currency unit of account (gold adjusted for the change in official price in 1933 and the changes in the open market price of the metal and the relative prices of the dollar against other major currencies since 1973), the change is even more dramatic. $3.25 becomes $133.90 - a multiple increase of 41.12. As always, the BLS CPI calculations fall far short of the actual price collapses of currencies against physical commodities.
For an average acre of land suitable for wheat growing the total yield in 1917 was $45.50 in gold currency units of account (gcus). At that time Kansas wheat acreage sold for roughly $200 (gcus). Today the same acreage produced produces a total yield of $6.67 (gcus) and sells for $50.87 gcus ($2100 in current nominal dollars).
So, based on P/Es measured in gcus, the prices for Kansas wheat acreage were a seeming bargain in 1917 (less than 5 times gross yield).
The difficulty is that P/Es do not seem to be very useful as predictors of what comes next. Kansas wheat land prices peaked at slightly less than $300 in gcus in the 1921; nearly a century later they are selling for less than 20% of that price using the same unit of account.
I defer to our expert and others for any speculations about what may happen to Kansas wheat land prices over the next century. The current P/E is - once again - a relative bargain: 7.6 times gross yield.
Why are we at war with Canada? According to the Trump Administration, there's a net trade surplus between US and Canada (goods and services):
"The U.S. goods trade deficit with Canada was $17.5 billion in 2017, a 59.7% increase ($6.5 billion) over 2016."
"The United States has a services trade surplus of an estimated $26 billion with Canada in 2017, up 8.0% from 2016."
Stefan Jovanovich writes:
1. Cars and Auto Parts.
Canada manufactures 4 million cars. It buys 3 million and exports 1 million to the United States. It is also the largest auto parts exporter to the United States.
2. Marketing Boards
Canada uses the agricultural marketing board mechanism for controlling production and prices of domestic dairy and other "grocery" farm products. To support this mechanism the marketing boards restrict all imports by tariff and by quota while allowing Canadian "surplus" production to be exported at foreign market prices.
Question: Who would profit most from the shift of car and auto parts production to the United States? Whose domestic production of "grocery" farm products would be boosted by the exclusion of "surplus" Canadian production?
Answer: Agricultural and car and auto parts producers in the Great Lakes States of the Mid-West
Ain't the study of actual political economic events much more interesting than further refinement of marginal utility theory?
Geoge Zachar writes:
The reports I've seen indicate Canadian dairy protectionism is driven by Quebec…something the the anglophone provinces deeply resent, as they're forced to pay up for dairy products.
So, in addition to being seen supporting important US constituencies, Trump is deepening political divisions north of the border.
Stefan Jovanovich writes:
The Canadian Parliament decided to "stand with Canadian workers" when President Trump announced the steel and aluminum tariffs.
I doubt very much that they have examined their own history with regard to trade "wars". If they had, they might have been tempted to take President Trump at his word about the need for "reciprocity".
In the Elgin-Marcy Treaty, signed in 1854, the U.S. and London entered into a free trade agreement. As the Wikipedia article notes, the Canadian business interests threatened to ask the U.S. for annexation if Britain did not work to open the U.S. markets to Canadian exports. Under the Treaty timber and wheat and coal were admitted to the U.S. without duties or quotas; the existing 21% tariff was eliminated by the U.S. The reward for the Americans was open navigation on the Great Lakes and St. Lawrence and access to the Grand banks fisheries. The arrangement was broadly popular and hailed as the Canadian-American Reciprocity Treaty.
Within 4 years the Canadians decided that they needed to protect their manufacturers. The Cayley tariff of 1858 and the Galt tariff of 1859 raised the duties on imported manufactured goods 20 per cent. For the new Republican Party, this was an absolute Godsend. In 1860, as now, the United States had the lowest tariffs and least restrictive trade rules of any country. Why, Congressman Morrill asked, should American producers have to accept foreign competition but be shut out of foreign markets? Morrill shifted the discussion on tariffs from being a question about protecting Northeastern manufacturers to one for the nation as a whole. He introduced his bill by announcing this change: "In adjusting the details of a tariff, I would treat agriculture, manufactures, mining, and commerce, as I would our whole people—as members of one family, all entitled to equal favor, and no one to be made the beast of burden to carry the packs of others." The "free trade" Democrats did not have an answer.
By 1861 the U.S. had increased overall tariffs from 17% to 26%; by the end of the Civil War the average rate had increased to 38%. It was to stay there until the Underwood tariff (the Revenue Act of 1913).
Here in the bleachers we are entertaining ourselves during the half inning and pitching changes by discussing FX. This has more than a purely academic examination since our handicapping spreadsheet for the U.S. stock market keeps offering ADRs among its "can't lose" picks. The magic formula has us owning positions in companies in Taiwan (TSM), China (NTES, SHI,YY) and Argentina (TGS); companies whose stocks trade in non-U.S. dollar markets are now 20% of the List.
So, for 1 out of every 5 stocks, the "Buy" recommendation involves a double speculation– a long on the companiese individual fortunes and a short on the U.S. dollar.
Keynes hoped that the very question of foreign exchange would disappear, that money would cease to be part of economics by becoming universally invisible. His dream was for all FX clearings to be handled through the Bank for International Settlements - the intermediary first established to receive the German reparations payments that were to be financed by U.S. loans of gold. The reparations were not, in fact, paid, even though Keynes never revised his opinion that the Treaties by which Germany promised to pay them were somehow the main cause of the Great Depression. Those of you fortunate enough to have studied economics in and after college know that this is still the Number 1 explanation for the collapse in domestic and international credit that occurred between 1927 and 1934. In any case, Keynes' dream of the Bancor never came true; on the contrary, clearings between countries remain stubbornly ties to particular national currencies and the money of the European currency bloc aka the Euro.
So, the question remains: which money offers the best chances for relative gain. The smart(er) guys out here in the bleachers think that FX is THE QUESTION. Frontrunner, the most obnoxious of us all (this year he is wearing an Astros cap) - points out that, if you use the world's private currency (gold) as a unit of account, for a Japanese investor the Nikkei is currently selling for the same price being offered in 1978.
I was reading this: "Our main finding is that economic data do not appear informative enough to uniquely identify the relevant predictors when a large pool of variables is available to the researcher. Put differently, predictive model uncertainty seems too pervasive to be treated as statistically negligible. The right approach to scientific reporting is thus to assess and fully convey this uncertainty, rather than understating it through the use of dogmatic (prior) assumptions favoring sparse models."
And Karl Popper's "Science as Falsification" came to mind. 
Peter Grieve writes: 
I'm sorry to say that there is a movement in physics to abandon Popper's ideas about falsifiability. This seems to be motivated by the fact that string theory and the multiverse theory are at best extremely difficult to test.
Those still supporting Popper are called Popperazzi. Some of them call string theory "mathematical theology".
Kim Zussman adds: 

Is an untestable theory that fits observations necessary to discard?
Stefan Jovanovich replies:
A theory that "fits" - i.e. usefully works with - observations cannot be discarded until those observations challenge the theory's ability to predict events. The theory may simply be lucky enough to fit what people and their instruments can "see" and be better than chance at estimating what will happen in the future; but that "luck" will still be sufficient know-how until repeated observation reduces its foresight to no better odds than chance.
Observation is the test. Until Eddington's observations of the eclipse in 1919, there had been no observations of the spacial interaction of matter and light that contradicted Newton's theory. Eddington's observations did not "prove" Einstein's theory was "settled science" as the warmists like to say; they proved that Newton's theory was not as useful an approximation of reality as general relativity.
The point that Eugene Fama keeps making is that economics, as a general theory of behavior, has yet to be even lucky over any extended period of time. Its interpretations of information theory seem to work fairly well in the limited domain of financial transactions but only to prove that risk's rewards are only verifiable after the fact.
Meanwhile, we enjoy the game and keep blowing on the dice when it is our turn to roll.
"As of March 31, 2018, total household indebtedness was $13.2 trillion, $536 billion higher than the previous peak in the third quarter of 2008."
The total household debt was "18.5 percent above the trough in the second quarter of 2013."
(full article here)
George Devaux writes:
Ratios are important here.
Number of households/individuals- resulting debt
Same for income level (capacity to repay debt)
Same for assets - resulting debt to asset ratios
I apologize for suggesting math to a person whose wordsmithing I relish–in the sense of consuming as a gourmand.

Why MC Rove's way ahead of the curve prediction that the "automation is going to take all of our jobs" theory was not correct:
"Why Isn't Automation Creating Unemployment"
Stefan Jovanovich writes:
Consider the source: a law school in Boston.
"In the more distant future, the story might be quite different and service sector jobs might experience the kind of declines we now see in manufacturing."
1. Manufacturing employment in the U.S. is actually increasing because 3-D printing and other new forging and fabricating technologies are reviving job shops.
2. "Service" sector jobs are already declining. The big employers now are the box stores - Wal-Mart, Lowes and Home Depot to name a few, medical care, and "education". The box stores and other retailers have already seen peak employment. The non-profitistas come next.
The use of deception by the US in the missile strike on Syria where they sent destroyers to the Mediterranean and had the Syrians thinking the missile strikes would come from there but in actuality they came from 3 other directions was similar to the market deceptions where they have a market that is usually associated with a move like bonds down which usually is associated with S&P up but then S&P tanks as it did on February 5th.
Anatoly Veltman writes:
Interesting. Does anyone have good number: were 70% of Tomahawks shot down, or only 30%?
Stefan Jovanovich replies:
There are no "reliable" sources for such matters, but it is usually wisest to take the military reports first as "data".
As the report notes, the attack came from US Air Force bombers, Navy ships and a Marine electronic warfare suppression support aircraft. It is also careful to specify that there was no intrusion into "Syrian" air space by any plane. Only the munitions "invaded".
The reported "feint" is mostly Washington Post nonsense. The attacks came from every point of the compass except North. (Theoretically, the U.S. destroyers in the Black Sea - the Carney and Ross - could have launched their missiles; but that would have been a direct provocation of Turkey and Russia.) The French frigate and the British Virginia class submarine fired their missiles from the Mediterranean. The American attacks came from the Red Sea and the Persian/Arabian Gulf. The Syrian AA capacities, which are entirely Russian, were limited.
What I find notable is that this was very careful gunboat diplomacy on both sides. The Americans, French and British clearly warned the Russians and Syrians that there would be an attack; the buildings and their surrounding areas had been completely evacuated. The Russians, in turn, were careful to keep S-400 systems turned on but they did not launch their ground-to-air missiles while the attacks were underway.
Anatoly Veltman writes:
Wow. Stefan's opinion, although carefully qualified, tends toward 0% (?) Russian Minister claims 71%.
Stefan Jovanovich responds:
The truth is always the first casualty. My initial report had the British attack coming from a Virginia class submarine in the Med. Right weapon, wrong country. The sub was the U.S.S. John Warner.
The British Forces net has a detailed report of the weapons used.
Here is the report from TASS.
The Russian report says that the defensive weapons used were the S-125, S-200, Buk, Kvadrat and Osa air defense systems. The Pentagon referenced the S-400. The differences among these weapons is considerable.
The S-125 was introduced by the Soviets in 1961.
The S-200 also dates from the Cold War but is still in active service - hence, the Wikipedia page. The Syrian inventory dates from the 1980s.
The Buk, Kvadrat (Kub), and Osa are of a slightly more recent vintage; but none would be called "modern".
The question to be asked: Why would the Russians omit any mention of the S-400 when the Americans had identified it? The S-400 is the one system that is not a worked-over antique.
It appears many American media are worried that the US will lose the trade war against China. That sounds very cowardly. The trade war will hurt parts of the American economy, but how can it lose? For every $1 America sells to China, it buys $4 from China. So China's loss will be at least 4:1 vs America's if the trade war goes into full motion. Plus, a few of the big imports by China, like soybean and Boeing, are irreplaceable. Other things like the semiconductors are critically needed by Chinese economy. So China doesn't really have a lot of weapons.
Any other opinions?
Stefan Jovanovich writes:
Trade wars helped build the United States. So it should hardly be surprising that the people most dedicated to tearing the country down are hysterical at the prospect that county may be having another one.
Stef Estebiza writes:
America has already lost.
You have decided to invest in China/Asia rather than in your population. I would not see it only at the "trade war" level. Globalization has allowed you to ignore internal problems, your population, to focus on foreign profits. The structural problems are the same worsening. Either you decide to reduce your earnings by investing in your own home but by recovering structural problems, your population…or you will have to keep it.
Unbelievable watching the children, the students who survived the massacre in the streets demonstrate against the weapons without the support of the American political parties. It speaks volumes about the real situation of America.
If there's one thing you really have to worry about losing, it's your population…that you've already lost for the interest of a few.
Here in Italy we rejected right and left, the major political parties. There are two major parties in the government, both as out of the popular discontent. If Americans wake up and form a third party (your constitution permitting) you can put Republicans and Democrats in mothballs.
Then either raise your population from poverty, put back a little balance in the system, or they will show you the green mice.
Stefan Jovanovich writes:
"America" has not invested in China/Asia. Even our war spending kept most of the money here on-shore. (I can remember lobbying to abolish the draft in 1971 after I got out of the Navy and running up against all the Congressmen whose districts were prospering from the war orders.)
When I wrote that trade wars helped build America, I was not being facetious. The times when the United States has been a taker in foreign exchange have been the times when the country's population and wealth have grown. Whenever the U.S. has been "protectionist" - i.e. let people and money come here freely but charged goods and services an admission fee, the place has boomed. Whenever "prudence" - i.e. worries about paying off the debt - and "internationalism" - i.e. let's become allies with the French, British, etc., etc. - has guided Congress, we have "lost", as Stef puts it.
We certainly lose whenever "policy" takes hold and questions of "structural" reform become more important than the common sense that even Congress accepted before our best and brightest all went to graduate school - don't let people come to the country with diseases or criminal connections and choose: (a) free trade for goods and services and no immigration OR (b) open immigration and tariffs. Most of the time the political majority chose (b). They are doing so again right now.
Sobering article: "The Rise and Fall of the American Farmer"
Stefan Jovanovich writes:
As Tennessee Williams' best line from Camino Real puts it, "you can file this under C - for crap".
"As early as the 1830s, American cash crops had arrived as a powerful force in international markets."
American grain exports had a brief honeymoon during the Crimean War. As soon as that ended, imports from Russian resumed; and the U.S. exports collapsed. Before the Civil War any surplus produced by the U.S. "farmer" (sic) went to the internal market; and that was slow to develop. Chicago did not develop its first trading exchange for grain until 1848; the second active market - in New York - only developed because of the demand from the Union armies and it waited until the second year of the war to open. The international trade in grain came after the war; Kansas City opened its exchange in 1869, Duluth in 1870 and then Minneapolis in 1881.
"By the time the Civil War began, US imports were so pivotal to European economic stability that Britain and France considered the possibility of sacrificing decades of moralistic opposition to slavery and openly intervening on behalf of the slaveholding confederacy. King Cotton was responsible for the existence of millions of European jobs at the time, especially in the industrial sector."
There were no "decades of moralistic" opposition to slavery in France; the French looked to the Confederacy to join them in turning Mexico into a latifundia. Britain's policy towards the U.S. was determined entirely by their calculations of how much of a threat the Union armies would be to Canada. If the Confederacy had a chance to win quickly, then support for them would - theoretically - help protect Canada. (Some wiser heads suggested that it might, in fact, do the opposite; that, having lost the South, the North would do its best to compensate by swallowing Ontario and Quebec and the plains provinces.
Cotton had been King, but the Confederates had terrible timing. The textile business in the Midlands suffered a collapse in 1861/2; merchants there were selling their raw cotton inventories to the New England mills, which were busy handling war orders - not just for uniforms but for gun cotton. Grant, who understood these things, was furious with his father and the Jews who had the monopoly on cotton broking in the South because they were selling the contraband to American buyers, not European ones. By the time textile manufacturing revived in Britain (and France and Germany) the American blockade had taken hold; and the Europeans had found other sources for their fiber - in Egypt and India.
Robots were going to strike terror into the hearts of all workers and devastate incomes and the economy. They were cited as a reason to sell stocks back in 2009-11 by our resident robot pundit, actually one of the best times ever to buy stocks.
Where they at, though?!
Did they go the way of "peak oil?"
Stefanie Harvey writes:
One of the issues with robotics and automation is that designers frequently anthropomorphize their construction and use cases.
This is silly (with the exception of "companion" robots.)
Effective robotics enhance or extend human competency. Lift more, survive harsh environments, no need for down time.
The technology needs a bit of improvement but one driving factor is that human life is cheap. As we near 8 billion people we are the ultimate commodity; there is no cost driver for widespread adoption. Yet.
Stefan Jovanovich writes:
Stefanie is letting the mad Rover down easy. No one whose enterprise must do things better, faster and lower price has paid any attention to the Department of Labor statistics since public employees became unionized. No one who cares at all about people having better lives thinks "robots" (sic) threaten anything. If applying the labor theory of value really worked to produce wealth, ditches would be dug with teaspoons instead of mini-backhoes.
anonymous writes:
Based on capital investment, it appears businesses are not even bothering to build the robots. Check out this tweet with chart from Adam Tooze:
"Historically, tighter labour markets in US drive wages and capital substitution —> higher investment. Since 2014 that pattern has uncoupled. @CapEconUS @SoberLook"
My 1-syllable half-namesake ("Stef") has offered up this phrase as part of his latest Gini-inspired solution to the nation and the world's problems. If only.
Tariffs, like all other taxes, are fundamentally unhealthy. John Locke would not have made such a fuss about the social contract if the idea of a deal were not the necessary Big Lie on which the revenue depends. Taxes are the only payment transactions that are not contracts; they are always and everywhere legalized extortions.
The W,M & F cabal knew this when they wrote the Constitution and accepted the Bill of Rights as part of the necessary whip count to get the votes of the amateur Virginia bar. They also knew that relying on the States to pay the Army and Navy would never work. The local extortionists - the State governments and their voters' interests - would always keep the money at home, even when it was used to pay the militia and reward privateers. Tariffs were the only form of taxation that could be made national precisely because they were the one tax that foreigners could be made to pay without instituting the very oppressions that had led to the Revolution in the first place.
What W,M & F and their wisest successor - the 2-term drunken butcher - could not have imagined is an America with an IRS and compulsory indoctrination camps. Such a poverty of liberty was simply beyond their conception.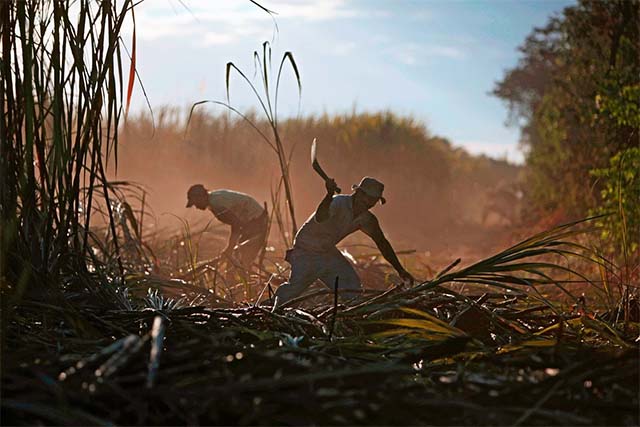 I sometimes wonder how big agrarian reformer traders like palindrome and drunk and upside down man and his twin can make money retrospectively outside of service loopholes and I think a large part of it is creating a buzz concerning their already held positions and another part of it is they made money in the past but haven't made as much as the market in the last x years? What do you think?
anonymous writes:
Some time ago I corresponded with professor Malkiel about the WSJ dart-throwing contest. I pointed out that the pros had (slightly) beaten the darts. Dr Malkiel's response was that this was explained by the announcement effect: People reading the picks of experts (vs darts) bought the expert's picks at the next open - believing the experts were in fact experts. This publicity added to the the expert's returns. And controlling for this, there was no difference - like the thousand monkeys composition problem.
As far as upside down people and sages, in a world of lawyers surely it is malpractice not to advertise positively one's positions.
Peter Ringel writes:
Two days ago the center-most headline on drudge was:
"CHINA MAY HALT PURCHASES OF US TREASURIES –Markets Rattled" (It linked to articles on Bloomberg and cnbc.)
An emotional argument and IMHO not the real driver of the current leg down in bonds. Bonds made some sort of short-term low.
I thought: "Wyckoff Lives", because it seems to be Wyckoff-style news-manipulation.
Today, I read the first paper on Kora's list: Front Page News: The Effect of News Consumption on Financial Markets by A. Fedyk
and I think: "Wyckoff Lives!"
- The paper gives empiric to the fact, that front-page news on BBerg create higher volume and stronger drift in the minutes after the news-release – than non-front page news "of equal importance".
- The paper defines three categories of news PI("primary important"), SI_1("secondary important" on front page) and SI_2("secondary important" NOT on front page)
- The paper discusses the relation of SI_1 and SI_2
- The paper does not research the impact of PI-news - probably because we don't know what the control group (of news) would be .
I think it is an easy step to conclude that this behavior is gamed. E.g. if someone wants to exit a position, he will attempt to place news on BBerg's front-page, create a buzz and exit into that "artificial" volume.
The above describes a potential manipulation to exit a position and a resulting reversal (intraday).
Now I wonder if there are already papers that research news-buzz impact longer-term and for directional moves.
To research this I think a major problem is how to categorize and qualify the news and what would be the control group? E.g. for the "story stock Tesla" (the one with the buzz), what would be the "non-story Tesla"?
Stefan Jovanovich writes:
The question about the last year's stock market rise is whether the gains are to be measured in dollars or Euros. In dollars it has been a big deal; in Euros it was an 8% net return, less than half what could have been earned without the stock market risk by simply being short the Almighty dollar and long the Euro.
I agree FX impact & risk is often overlooked by the (global) public. We just had it in Poland, where a lot of private real estate debt was in USD. Then people were in trouble, because of the strong USD. The polish Gov ended up forcing the creditor to convert to zloties (the polish currency).
The Oriental Institute sponsored a dual address by an Egyptian and Hittite scholar about the first recorded battle in history–Kadesh.
I found it fascinating.
anonymous writes:
I find the Hittites fascinating myself. They were very innovative. I think we still don't know how they got water into their mountain capital.
If I remember it correctly, for this battle they also had the innovation of better wagons. They moved the axis and were able to place more fighters in one wagon. The Egyptians had only two (?) per wagon.
Some months back I argued here that the military is a driver of innovation. I was in part thinking that because of the Hittites.
Today is the anniversary of their deaths, Albertini in 1941 and Macmillan in 1986.
Between them they explain everything that needs to be known about The Great War. Albertini's work–the Origins of the War of 1914– is the best single work of history I have ever read. Macmillan's experience as a young man says it all.
From the Telegraph: "In his year at Balliol, 28 students went to the Western Front. Only Macmillan and one other came back."
Grant's reputation for "corruption" is based entirely on his committing two sins: (1) he insisted that the government actually keep accounts, and (2) he called the bluff of the St. Louis Germans who were furious at his being willing to allow the accounting to include a review of the excise tax accounts that had been their own private slush fund.
Trump seems to be going down that same path towards academic reputational hell. He is actually going to audit the DOD.
Vince Fulco writes:
Reminds me of that sub-plot in the movie last emperor when Pu Yi asked for an audit of the family's warehouses since he didn't trust the eunuchs who had been administrators to the family for decades (centuries?) and suddenly a day later, everything went up in flames.
Jim Lackey writes:
Mr. Stefan's point is this, Ralph. I was a rookie trading the Nazz. SOES, Daytek and my first backer now in heaven.
We had an amazing edge, in execution. There was five 25 year olds sayin, "this can't last! How do I pay the rent much less support my Austin, Lack?" Magic words… "The warehouses are full" Hugs tech bubble. Limit up every week. We make selling them only when we are certain. That was the point. You made the call. Plz. Never call the turn. We all know.
The handful of SpecListers who have had investments in crypto are well past 30 (no offense intended, you don't look it).
But yes, many of the enthusiasts are millennial. Having come of age in the depths of the financial crisis, they have a keen distrust of the banking system and the political establishment that reinforces its oligopoly power and socializes its risks.
I have cut and paste the answers I got from a very good friend who really can hack the math and the digital mysteries of cryptocurrencies. He is 30.

My contribution is the choice of a sound track.
Stefan Jovanovich writes:
"A Brief History of Bitcoin Hacks and Frauds"
Sum up the number of stolen bitcoins just from the 7 hacks mentioned by that article and multiply by current price. Adds up to greater than $13B.
Out of all the bitcoins ever mined, 6.6% of them were stolen from just those 7 hacks.
And that is with bitcoin basically only used by tech savvy people. Imagine how much worse it would be if bitcoin went mainstream?
This site offers a retrospective on 45 different hacks.
Andy Aiken writes:
Since bitcoin is one of these emotionally freighted subjects that permits otherwise serious investors to unironically post charts that juxtapose data from highly disparate eras, contexts, and time frames, I might as well contribute one too.
Stefan Jovanovich writes:
It is not emotional, Andy. If it were, I and others would not have complimented you, both on the List and privately, on a great call. What the professionals on this List have taught me is that price movements are themselves information, independent of the units they denominate. The difficulty with your chart is that it is not a display of prices over time. What I find paradoxical about cryptocurrencies is that their growth in popularity and transaction volumes has been accompanied by a rise in price that is independent of any increases in outputs or payouts. All other mines in history that have seen dramatic price rises in their asset values have seen even greater increases in outputs even as the output prices dropped–salt, silver, gold, coal and even diamonds all followed this pattern. The asset prices for the leaseholds for the essential commodity of the modern age–oil & gas energy–have confirmed this same pattern. Rockefeller became the wealthiest man in history by owning the distribution and production of a product whose price plummeted even as consumption soared.
Clearly, cryptocurrencies, like Tesla's newly imagined giant batteries, defy all the known rules. Congratulations on the unprecedented and profitable levitation.
Andy Aiken replies:
I didn't mean to say that your points, or the discussion on the List, were emotional. It's been a rational discussion here, although I do think dismissing bitcoin as a bubble similar to the South Seas stock bubble shows an insufficient understanding of bitcoin as well as the South Seas affair.
My "emotionally freighted" reference had performances such as this recent Joseph Stiglitz interview in mind. "We ought to just go back to what we have always had" (i.e. the state prints money at will and deliberately impoverishes the middle class over multiple generations) One of the B'Berg commentators even chips in with his pathetic misunderstanding of Marx, as if to red-bait libertarian viewers who might consider buying a few satoshi.
I was thinking as well of this chestnut from Paul Krugman, another courtier to the flexions:
When I have been in doubt about how to live or invest, doing what Krugman and Stiglitz consider evil has always been a rewarding choice.
What is unique about bitcoin is that unlike diffusion of earlier technologies, in which investors participated by investing in representations of the technology (startup companies), in the case of bitcoin and a handful of other platform cryptos, the coin is definitionally equivalent to the technology.
The dynamics driving the price are aligned with Brexit and the "surprise" election of Trump. Bitcoin is a Cassandra for our age.
The price could of course drop by 50% or 90%. As Jayson points out, it has dropped by this magnitude several times previously. It's the nature of innovation that isn't "managed" by the state.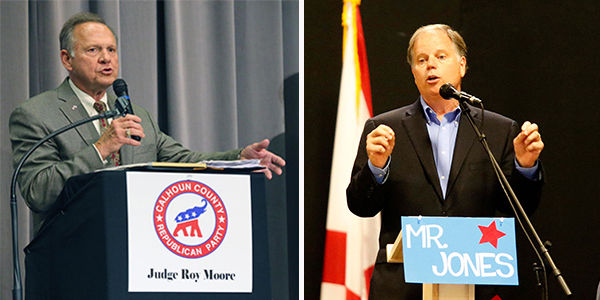 Change Research has just released their 3rd poll on the Alabama Senate race. They show Roy Moore at 49%, Doug Jones at 44%, with 7% undecided and 4% planning to write-in another candidate.
The partisan allocation is - for Alabama - extremely cautious; it may understate the overall Republican share of the electorate, but it is - by far - the most scientific weighting of any of the polls taken for this race. They use the 2016 Presidential vote tally, as self-reported by the sample.
Donald Trump, the Republican 58.4 Hillary Clinton, the Democrat 32.5 Gary Johnson, the Libertarian 4.6 Did not vote 2.9 Jill Stein, the Green Party 1.5
Their sampling was done over the weekend so their data is - right now - the only survey information that is current. RCP and others are using what is very stale data. Nate Silver and Co. - the usual Leftist suspects - seem to be unusually slow in incorporating the results into their data. That could be taken as a sign.
The cross-tabs for the Change Research poll are fascinating and wonderfully detailed.
Change Research has just released their 3rd poll on the Alabama Senate race. They show Roy Moore at 49%, Doug Jones at 44%, with 7% undecided and 4% planning to write-in another candidate.
The partisan allocation is - for Alabama - extremely cautious; it may understate the overall Republican share of the electorate, but it is - by far - the most scientific weighting of any of the polls taken for this race. They use the 2016 Presidential vote tally, as self-reported by the sample.
Donald Trump, the Republican    58.4
Hillary Clinton, the Democrat    32.5
Gary Johnson, the Libertarian    4.6
Did not vote    2.9
Jill Stein, the Green Party    1.5
Their sampling was done over the weekend so their data is - right now - the only survey information that is current. RCP and others are using what is very stale data. Nate Silver and Co. - the usual Leftist suspects - seem to be unusually slow in incorporating the results into their data. That could be taken as a sign.
https://www.mediaite.com/online/will-roy-moore-actually-win-an-running-analysis/
The cross-tabs for the Change Research poll are fascinating and wonderfully detailed.
"Low Volatility and Investor Complacency - the NY Fed Offers An Interesting Analysis":
As discussed in Robert Shiller's Nobel Prize lecture, the original puzzle in financial economics was why stock prices are so volatile relative to dividends. According to the Gordon growth formula, stock prices and dividends should have the same volatility. In the data, however, stock prices are significantly more volatile than dividends. Since the 1950s, stock prices have exhibited 16 percent annualized volatility. That is almost 10 percentage points higher than the "fundamental" volatility of dividends, which has been closer to 7 percent (for example, see Shiller's annual data).

Shiller interpreted these results as evidence that stock prices were inefficient, with investors potentially succumbing to animal spirits, or "waves of optimism and pessimism," to explain the large variation in stock prices (see John Cochrane's discussion of this view in a Grumpy Economist blog post) . Importantly, however, Shiller's analysis assumed a constant discount rate for computing net present values. Subsequent work provided evidence against this assumption. Time-varying discount rates are now a standard feature of asset pricing models that can explain the excess volatility of stock prices relative to dividends (see Discount Rates by Cochrane or Monika Piazzesi's summary of related asset pricing research).

As shown in the previous chart, today's realized volatility is about 6-7 percent. This level is what one would have originally predicted using the Gordon growth formula, suggesting that the low volatility puzzle is perhaps less puzzling than originally thought. Alternatively, if one subscribes to the more recent asset pricing theories, it appears that current volatility is either abnormally low or that discount rate variation has somehow been dampened, leading us back to concerns about investor complacency.
Larry Williams writes:
The disparity is because investors are more influenced by price than dividends. Dividends are not a driver of emotions, prices are. The waves of optimism or animal spirits are in response to price changes which may feed upon itself.
Theo Dosis writes:
Also worth mentioning that Schiller's data is garbage.
Ken Sadofsky writes:
How so?
You needn't encumber your own studies, but perhaps a reference to anything, somethings - studies, that falsify.
I understand mu((c) or (s))h is too vague and convoluted to falsify; but then why false a void?
I ask, because you speak with authority.
Thanks,
a wannabe learner.
Do you hear that?
This new and sudden silence is deafening.
No crack of the bat. No slap of the mitt. No murmur in the stands. No roar of the crowd. No police whistles as they break up a fight at Citifield. No melodious tones of the announcers as they describe how the pitcher overcame juvenile explosive diarrhea to attain Major League success. Hell, I would go even put up with Joe Bucks annoying cadence and nonsense of the would turn the lights back on and open the turnstiles once more. But it is not to be. The 2017 baseball season is gone now. It had a good, exciting long life-extending as far as the rules allow but it has left the world leaving us only memories of its glory and grandeur. Spring training is 100 days away, and the silence is deafening.
Gone are the bright colors and melodic songs of the Blue Jays. Cardinals and Orioles. The Marlins and Rays scamper among the waves no longer. The Padres and Mariners have both ended their voyages for now. Though they are champions only memories of the Astros light the night sky now. The Rangers and Indians alike have retreated from the plains. The delights of spring and summer are gone once again along with the extreme passion and grand intensity of October.
Ahead lies only winter with Timberwolves, Grizzlies, Warriors, and Raptors to hold our attention to any degree. They won't work for me as I find most NBA basketball to be absolutely unwatchable on TV. One can almost succumb to tears comparing Havlicek, Monroe, West, Frazier, Bird, and Magic to the run and slam version of the game played today. I must confess I do watch the highlights most nights but a whole game would be too much for me.
I have pondered my loss of interest in the NFL a great deal. Part of it is the fact that the game is shit. The referees seem to be determined to have more airtime than the two starting quarterbacks and flags fly out more consistency that many airlines have ever shown. While I am a fan of celebrating achievements watching some idiot do a victory dance because he sacked the quarterback while his team is losing 31-7 late in the 4th quarter disgusts me. If we are honest, it is just not a very good game anymore.
Part of it I think is social. Football is an excuse for the single, or no kids crowd to head to the bar at noon on Sunday and avoid the emptiness of an apartment on Sunday with no work or events to distract you. It is something to do when the snow is up to the low edge of your ass, and the idea of venturing outside is about as welcome as inviting a politician to dinner. It helps pass the winter and gives you something to think about besides frozen pipes salted driveways.
I am now married these past seven years and live in Florida. I am not a big fan of day drinking unless I can get a nap before dinner, so I don't head out to the sports bars much anymore. There is always something to do in Florida and weather that allows you to do things.
I am sure it is a combination of things, but the NFL just does not hold my interest. I follow and watch Notre Dame and Navy at the college level but have no interest in the pro version of the game. No, baseball is the game for me. An evening with a book, while the games played on the TV, has been the preferred activity of many of the last 249 days. Checking the MLB app on a regular basis when the wife wants to watch something else has also been a significant part of my life. Games on the radio version of the app while running around town doing errands while engaging in Florida things has also been a regular activity. Now, that's over. One catch, one toss from Altuve to first base and baseball is over. No more home runs, double plays, dumb baserunning, brilliant pitches, astounding catches, stretching a single or stealing a base. No more second-guessing the manager, yelling at umpires encased in my flat screen or wondering how in the hell Chris Davis could let that pitch go by without swinging. No more box score searching, mathematical determinations of how we can catch the division leaders with a little run of luck. There will be the hot stove league, trades and all sorts of managerial stuff going on all winter to follow. I will probably go sit at the bar during the Winter meetings next weekend to get a little fix. But none of it will enough.
The silence is deafening.
Stefan Jovanovich writes:
There is the NHL - where all the fans and players stand for 2 national anthems whenever American and Canadian franchises compete and they know the words to both. It is the only team sport other than baseball where 1 player–pitcher, goalie–can single handedly lead a weaker team to victory–something neither Michael Jordan nor Barry Sanders could do.
Tim Melvin writes:
I have gone to some minor league hockey games and enjoyed them…but find the sport unwatchable on TV. The only ice I want to see most of the time is my glass. While I am watching a baseball game.
An interesting aspect of baseball is that top competitive athletes fail 70% of the time and they are considered good and are paid millions. They play 160 games a year, and no team or player no matter how good can win them all. There are too many variables. They learn to think statistically, and go for percentages. Its a different way of thinking than normal. Specs also fail 40% of the time, at least statistically and that is considered good. Winning and losing tends to be overemphasized in conventional thinking. I wonder what kind of training for youth might change that.
Stefan Jovanovich comments:
Baseball is about losing most of the/your time; for all the audience cheering and TV noise its natural pace is laconic. So is work. The game outlasts your skills if you are really good or great; it defeats most of us almost immediately. That is why its home has been the parts of "America" that have never had the pretense of being "winners" - the grain farms, the mill towns, the small city (NOT the Large) ghettoes and hoods. The people always knew that the real odds in life are never far from 50/50.
Toria my 4th daughter's boyfriend is a dealer in the Bellagio. He was dealing there when the shooting started. As predicted, the poker did not stop, thereby replicating the situation on the titanic where the gentleman continued their backgammon game until they sunk and the band continued playing.
Stefan Jovanovich writes:
The White Star Line invoiced the heirs and family members of the ship's band–for the cost of the unreturned company uniforms.
anonymous writes:
The sinking of the Titanic was a harbinger of change — for some things. (Below is an excerpt from the book And the Band Played On by Christopher Ward. Ward's grandfather was the Titanic's Violinist.)
But the Titanic revealed changing social attitudes, as well as atavistic ones. Andrew Hume, for instance, did not pay the bill for his son's uniform. He forwarded it to the Amalgamated Musicians Union, which published it without comment in its newsletter. Public opinion was beginning to assert itself. More than 30,000 people lined the streets of Colne in Lancashire for the funeral of the liner's bandmaster, Wallace Hartley, who, with the rest of the band, had heroically played until the end to maintain calm.

If White Star learned nothing from the consequences of its recklessness, its employees did. A week after the sinking, 54 stokers and firemen, most of whom had lost a father, a son or a brother, walked off the White Star liner Olympic when they discovered there were insufficient lifeboats to accommodate the passengers and crew. They were arrested for mutiny, but the magistrates discharged them. They returned to the Olympic, whose departure had been delayed by a fortnight, to find 16 additional lifeboats.

The captain and crew of the Mackay-Bennett also discovered that the old order was changing. Having risked their lives sailing more than a thousand miles into ice fields, they might have expected to return to Halifax as heroes. Instead, they were the subjects of a public storm, for they had come back with only 190 corpses, having buried 116 at sea. What made the difference between a body being tipped overboard and one being brought ashore? The purser's conscientious descriptions provided the explanation: tattoos or a foreign-sounding name.
This spring Las Vegas gave 14-to-1 odds on the San Francisco Giants winning the World Championship. They gave roughly the same odds to the Houston Astros and the Washington Nationals.
Here are the 3 teams records as of the end of the season:
Houston 101 wins, 61 losses, .623, won the American League West by 21 games
Washington 97 wins, 65 losses, .599, won the National League East by 20 games
San Francisco 64 wins, 98 losses, .395, finished in last place in the National League West, 40 games behind the Los Angeles Dodgers
The Major League Baseball Giants have won more games than any other team in the history of baseball. They have the most victories of any professional sports team in American history. There are more Giants players enshrined in the Baseball Hall of Fame than any other franchise in MLB history.
The last time the Giants were this bad was in 1984-1985 when they finished last in their division both years and were a combined 68 games under .500. In 1985 they hit bottom, winning 62 games and losing 100.
Steve Ellison writes:
Anybody thinking of taking such bets should follow the strategy outlined by Bacon to assess the probabilities implied by the odds and the resulting house edge. For example, if the Giants are at 14-1, the implied probability is 1/15 or about 7%. Now consider the odds on every other team and see what they add up to.
The last time I did this with the odds to win the Stanley Cup at a casino, the total percentages added up to 167%. That works out to about a 40% house edge! That seems an impossible level of vig for finding an overlay.

The NY Times and Bloomberg wrote about this new paper (August 2017) that purports to show that Tbills outperform almost all stocks over the long run–and that a tiny number of stocks account for all of the returns. I just read it. I recommend that you read it too–since it is counter intuitive.
I see several unrealistic/unspecified methodologies in this paper including (1) equal weight holdings from IPO to delisting of every stock; (2) no clear explanation for how the capital from mergers, acquisitions and spinoffs are handled; (3) where the new investor capital comes from to buy fresh IPO's and where the cash goes when a company is acquired for cash. I also didn't study his statistics carefully. Since most every company goes through a life cycle, it's intuitive that most will disappear or be acquired/acquire, so I need a better explanation for the investor's portfolio management/cash to really understand the practical. What other problems or unique insights do you see in this paper? Something just feels wrong here.
Do Stocks Outperform Treasury Bills?
Hendrik Bessembinder, Arizona State University. Revised August 2017.
Abstract:
Most common stocks do not. Slightly more than four out of every seven common stocks that have appeared in the CRSP database since 1926 have lifetime buy-and-hold returns, inclusive of reinvested dividends, less than those on one-month Treasuries. When stated in terms of lifetime dollar wealth creation, the entire gain in the U.S. stock market since 1926 is attributable to the best-performing four percent of listed companies. These results highlight the important role of positive skewness in the cross-sectional distribution of stock returns. The skewness of multiperiod returns arises both from positive skewness in monthly returns and because the compounding of random returns induces skewness. The results help to explain why active strategies, which tend to be poorly diversified, most often underperform market averages.
Victor Niederhoffer writes:
This ridiculous paper from anti stock which I haven't read and goes counter to the carefully worked and accurate work of the triumphal trio duly reported in all their yearbooks is an absurdity. Of course most stocks will underperform. That's the nature of cross sectional returns. The distribution has quite a few good winners. It's probably true of a normal distribution also. Certainly for the kind reported in the NYSE year book. Certainly for the stocks in any variant of the pareto distributions. How far will they go to undermine the value of equities. It's so absurd I can't begin to say how it would apply to most any real life distribution in any field like IQ's.
Stefan Jovanovich writes:
Index investing works because it allows people to avoid the risks of trading; and most of us are lousy traders.
Enterprise ownership beats public investment in terms of ROI (not "Radio on Internet"); but the public markets offer the only way for entrepreneurs to cash out. We still own one of our start-ups; its annual payout as ROI has been greater than 40% annually for the last 38 years. But, we cannot not "cash out" by selling it to someone else. The actual market for private businesses that makes hundreds of thousands, not millions, does not exist. We have been able to "retire" - i.e. extend the life of the business beyond the time we directly manage it - by doing a private variation on an ESOP; our former employee now runs it as a part owner.
As for the tug of war between "capital" and labor, we have been lucky enough to escape Marxism almost entirely. The cash flow from the business is distributed using the New England whaling ship model of "shares". Keith, the captain and part owner, sails out into the unknown every month and we get our cut on what the barrels that he lands in New Bedford. What we all share - Keith, Eddy and her Mom, your pontificating correspondent, and everyone else in the crew - is a 19th century American sense of equality. We are all equal members of the enterprise in dignity and responsibility and everyone understands that what people "make" is a function of talent and timing, not innate worth.
P.S. Every business failure in my life has been a situation where the people in charge (including me) thought that talk about the business as "family" and a mission statement on the web site would do the trick. It didn't; it can't.
Rocky Humbert writes:
I read his paper again and was able to tease one critically important fact out of it.
Page 15 and table 2A/Panel C: 70.5 % of the stocks that are in the largest decile by market cap outperformed the Tbill with a 1 decade horizon. And 81.3% of those stocks had a positive return. It's only for the smallest market cap groups that a substantial percentage substantially underperformed Tbills. Look at that table carefully and you can look at your own portfolio and it all makes sense.
In essence — if you own the biggest companies, you have beaten the Tbill (as we know from experience), but if you own the smallest market cap stocks, you have not. This makes intuitive sense since there are only two kinds of small cap stocks — those that start small and end up big. And those who were once big and are on their way to 0. It's a rare and bizarre company that starts small and always stays small!
The press reports and paper abstract are written in a bearish sensationalistic manner. For whatever reason, he chose not to include the key point mentioned above in his abstract. Now that I found this fact, I feel like everything else is noise — except for reinforcing one lesson that I've discovered anectodally: individual price momentum on the way down matters. If you have a stock that was once a $100 billion market cap and is unfortunately now a $10 Billion market cap, you should take your tax loss and reinvest whatever is left in another stock. And not wait for it to go to zero…and definitely not keep averaging down. In contrast, if you bought a $50 Billion market cap stock and it's now a $100 Billion market cap stock, don't sell it because it went up a lot. The skew and history suggest that it will continue to do well. (Until it doesn't).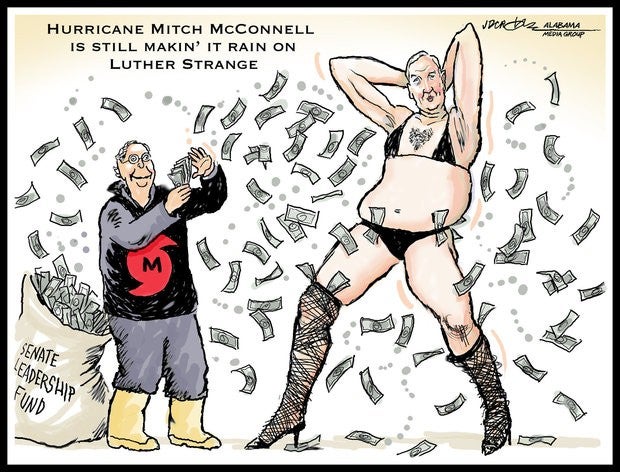 The Senate race in Alabama is becoming more and more interesting. The establishment candidate - Luther Strange - who was just endorsed by the Realtors national lobby - is still running behind in the polls.
The underfunded odd-ball outsider Roy Moore is being attacked in television ads paid for by Mitch McConnell's Senate Leadership PAC. The PAC is spending what is a large amount of money even for an Alabama general election. For a Republican primary, it is an enormous expenditure. Ballotpedia says they have committed to spending over $8M - which would be nearly 90% of the money that is likely to be spent on the race.
The President has endorsed McConnell's candidate - Luther Strange - and is planning to appear at a rally for him at the end of this week. The rally had been scheduled for Saturday at the local football stadium; it has since been moved to Friday and the local civic center. One could legitimately explain this change of venue on the prospect of bad weather, except for the fact that Friday is expected to be a mild (by Alabama standards) day with plenty of sunshine and little chance of rain - perfect stadium weather.
It is a measure of the near desperation of the Strange campaign that Vice President Pence is scheduled to make an appearance on Monday, the day before the election.
The delicious irony of all this is that Moore is the candidate who supports Trump's "extreme" positions; he has pledged to do away with the filibuster, and he opposes any amnesty. So far, the President's support for his opponent has not hurt Moore; the likely voter surveys show the Trump endorsement as having no significant effect. The Republican potential voters support the President overwhelmingly, but a majority of them still support Moore.
The candidates have their one debate scheduled for tomorrow evening.
Our vines this year produced a much larger crop than anticipated. Maybe 2 tons, including an earlier pick for Rose' fermentation.
This last weekend we did the pick for reds. I hire a crew of experienced Mexican workers to pick the grapes into plastic lugs, and haul them up the hill where I transport them to our shaded sorting area. I did some picking with these boys but they are amazing. 5 guys - each not much more than 5 feet tall. But strong like oxes, and coordinated enough to carry 36# lugs along slippery slopes like I can no longer do. Couldn't ever, for that matter.
I generously tipped each of them and worried a little that they thought I was greater than them.
14 friends and neighbors formed the sorting brigade. In the shade the brigade picked off bird-damaged berries, leaves, etc. This year the grapes were left to ripen more than prior years, and I learned something: Pretty fruit isn't great fruit. Our crop already had many raisins and bird damaged berries. Raisins are ok, and the flavor improvement by waiting for full ripening through incessant bird attacks and heat waves was amazing.
The harvest party and lunch afterwards - featuring our wines - was great. Except for the neighbor who was drunk by 11, and failed in his function of sorting grapes in lieu of chatting up the on site women.
I had anticipated a bigger crop this year, but not this much bigger. As I write this there is 1000L of grape must fermenting in four containers in the garage. Fortunately I was prepared with enough fermenters, but I'm still short an aging tank that is to be shipped from Florida.
Wine making reminds me of my emergency medicine rotations as a resident. You have to think on your feet. No texts to consult, no one to ask. Each and every crisis you have to address to the best of your ability. (The Mrs is not on board as to the amount of work involved in this. But I think it is good for one's 62 year old noodle, to the extent that it forces me to learn and adapt like I was a kid)
The fermenting must is like a beautiful version of the irresolvable mess of humanity. There are thousands of compounds and enzymes going off in every direction, and your job as wine maker is to not destroy beauty and enjoy the ride. This kind of thing attracts controlling people who serendipitously succeed by letting go.
Here's to what California might have been, had the socialist putsch of the past 40+ years not robbed of us our destiny.
Check out the blind taste testing scene in the movie Bottle Shock.
Stefan Jovanovich writes:
Amen. I first saw California in 1967 on my way to VN and it took me 5 years to get back. Our daughter, who was born and raised there, and her parents now live in permanent exile from what was our near perfect homeland. None of us is ever going back, and we will always mourn for what was destroyed - the common belief that no one in private life had the right to tell anyone else what to think or do.
Kim Zussman writes:
I have done two Tours of Duty of living in the beauty of California, and I can confirm that the 1960s were very different, especially from a technologists point of view. The joy of creativity has moved to the effects of huge financial emphasis rather than intellectual idealism.
Our natural setting is still very desirable, but the feeling of open spaces has changed into me feeling claustrophobic in freeway traffic, escalating housing and living costs, and government that makes things worse.
But I see even more problems in the world almost everywhere else: Crowded Asia, Corrupt Latin America, poor overpopulated Africa, cold Russia, and dyeing Europe. There are too many people in all the big cities, and not enough for all the people to do. I fear the world will go through bigger problems before society settles on a more peaceful and productive system.
"The tariff" - i.e. the principal source of Federal government revenue from 1789 until 1912 - was criticized for being "unfair" and "overly complicated". Believe it or not, one of the arguments in favor of the income tax was that it would make the Federal rules for taxation simpler.
The tariff was complicated precisely because it acknowledged the basic truth of all taxation: even in a time of war, there is a tug of war between the tax payers and the tax collector; and the art of successful political economy is to allow every taxpayer to have some actual influence over how much pull the tax collector has.
The chaos, waste and abuse of the tariff system was precisely its virtue. No one, in the name of "reform", could enact broad legislation that would devastate the profits for particular industries and workers.
It is impossible to go back to that sensible system; the income tax and its withholding is as essential the present system of money, credit and banking as the Federal Reserve wire.
What is possible - even now - is for intelligent people to abandon all ideas about "reform".
An income tax that had more tax rates, not fewer would begin to take us back to an even tug of war between the collectors and taxpayers.
If the income tax and Social Security tax - which are one and the same - had consolidated rates, beginning at 2% (the original Civil War rate) and rising by 1/4% increments to 22%, the revenue would explode - just as it did after Grant (that man again) established the comprehensive tariff.
The key is to eliminate the stair step; one's rate would be flat on all income, regardless of source or type of taxpayer, based solely on the total annual income. The increase in taxation from "making more money" would become a trivial obstacle; there would be no incentive to cheat at the margin. The current wholesale lying about deductions would largely disappear because enforcement would be focused solely on a simple question: how much did you make and did you report it all?
Today (September 2cnd) is the anniversary of ERISA - the legislation passed by Congress and signed by into law by President Ford - and the creation of the IRA. In 1981 ERISA was amended to allow 401(k) plans.
This was the most important single cause of the 25 year bull market that produced our present world.
The legislation provided (1) an added supply of cash to the markets from investments by IRAs and 401(k) plans, (2) a safe haven escape for corporations from the inescapable accruals of defined benefit pensions, and (3) the ability of corporations to use their own paper instead of cash to fund present employee bonus compensation and retirement obligations.
We will know the party is over when ERISA accounts begin loading up on cryptocurrencies.
The amount of written information we have about any past event is usually in inverse proportion to their relevance to actual events. Jefferson had no part in the actual American Revolution but his is the name that overshadows all others, even Washington. Why? Because he made damn sure that it would be in terms of what was preserved in the libraries at UVA and DC. By comparison, we know almost nothing about Washington; spymasters who win wars do not write things down if they can possibly avoid it. Lack is wrong. Hamilton was insane to choose Washington as any kind of example for his own life. Men who have no family fortunes cannot afford to wait and never learn patience. Henry Knox and Franklin understood what Washington had done; book sellers, if they succeed at all, are masters of inventory control and waiting. The British could only be defeated by their own expectations that the thing would soon be over, that a campaign or two would do it just as it had in the earlier fight with the French in Canada. But Washington refused to fight, lose and surrender honorably; he kept letting the thing drag on. That drove Hamilton as insane as it did the British, and even though he was there, he never quite understood how Washington had actually pulled it off.
What is the composition of the rainwater dumped by the storm? The eventual source is the ocean, but is the means of getting into rainwater evaporation (in which case it's "fresh water"), or has it simply been sucked up into clouds? If the latter, then it must have significant salt, and therefore be detrimental to crops.
Stefan Jovanovich answers:
The rain is fresh water; Japan gets half its annual rainfall from typhoons. The salt water comes from storm surges - basically high tides aided by sustained onshore wind; but it is not the source of the flooding. The updrafts in typhoons are so destructive because they push the clouds higher and, when the storm comes against structures, create pressure differentials that can literally blow buildings apart from the inside. That is why, even though it is counter-intuitive, you have to have air vents that can be left open so that the pressures inside and out can equalize. The only "sucking up" of actual sea water is the wave action, but that is caused by the rotational windspeeds, not the updrafts.
As bad as Harvey may seem, Hato's effects will probably be even more damaging.
"Memory believes before knowing remembers. Believes longer than recollects, longer than knowing even wonders."
This quote by Faulkner says much though you'll have to read it over again many times along with Light in August before it sinks in. Faulkner knew much about tragedies which befell the South and wrote about them as honestly as anyone. Understanding the South starts with reading Faulkner.
Most of his books concerned individuals saddled with crimes and mistakes inherited from the past, borne for lifetimes and passed on for many more. Eventually even their statues grew tired, and only the memory of memories remained; and they wondered if the past had finally offered up redemption. Faulkner believed no; history never once forgave nor was ever forgiven.
Stefan Jovanovich writes:
Faulkner is the classic schoolie author. He is the Henry James of the South, and almost everything he writes about actual history is complete bunk. He lied about being in the Royal Flying Corp in WW I and seeing action. His only actual service was as a reserve cadet in the British Army in 1918 in Canada. The only "front" he saw was Toronto. "Pickett's charge was the end of the Civil War" because he and Shelby Foote say it was; the Confederates who were there - including the man in charge of the artillery, General Alexander - thought it was only a loss and no worse for the Army of Northern Virginia than Chancellorsville had been for the Army of the Potomac. The actual war - the period when there is not one bloodbath in a year but one each month that the weather permits - is won and lost in 1864; but that doesn't fit the story of how "they" drove Old Dixie down.
Faulkner's obsession with history is about all the lost Butler money of his mother Maud and her mother Lelia. He and his fiction mourned the good old days when Mississippi was the richest state in the Union, and his sentiment for the former slaves was the same bathetic crap that people indulge in when they talk about the old cars they once owned but were forced to sell.
If political blacks and their allies want to continue "the struggle" 150 years later, that is hardly shocking or surprising. The Irish in America were still marching and crying and complaining to the United Nations 250 years after the Battle of the Boyne; and the Irish Free State was still choosing to be neutral when presented with a choice between Hitler and Churchill.
Understanding "the South" starts with knowing that Faulkner never picked cotton, never missed a meal and never, ever had to eat shit from Yankees for talking funny; and that absolutely none of that matters, as history.

Aaron Brown on 1820s Northwest USA and poker's role in the invention of futures markets
Aaron Brown laying out his ideas on currency (also available in chapter 10 of RBR or part 7 of The Physics of Wallstreet: "The Physics of Wall Street: The Most Arrogant Book in the World? Part 7")
The most notable part of his thesis is that the standard story of futures markets (farmers love them) is false for farmers, centered on the wrong parties (should be centered on processors: millers, cleaners, shippers of grain), and backwards.
Brown claims that, instead of borrowing the cash to run a business, running the business, and repaying the creditors in cash, futures markets allow businesses to borrow something much more like what they will produce (wheat, electricity, FCOJ), and then pay back in kind—thus hedging currency risk. (This was especially important in the days of wildcat banks and soft paper monies—the wild west had little coinage.) Someone who transports wheat from St Louis to Chicago could short a location spread, for example.
Crucial to his point is that July 23 #2 soft red winter wheat at Minneapolis is *not* what I produce—it's merely similar enough that by rolling a series of short calendar spreads, I can continually borrow in terms *similar* to what I will actually produce.
In AB's world, not only are bonds, bills, notes, and corporate equity alternative currencies/numeraires –so is, with thick enough markets, each short spread on a commodity market. What's more, he claims that futures markets were not invented by anyone; they arose bottom-up out of a poker-playing culture, which had developed "clearing-houses" between 1820-1850, so that hedging credit risk/ currency risk in this way felt obvious.
Stefan Jovanovich writes:
As another Brown would say "AAAARRRRGGGGGHHHHH!!!!"
No one in 5th century Greece or 18th and 19th century Atlantic America thought that you "borrowed cash to run a business". If you could not deal in credit, you had no business to run.
The use of the term "money" seems to defeat almost everyone's understanding of these periods. There was no "paper" (or clay or parchment) money. Those were, like the Federal Reserve's small pieces of art, bills and notes - forms of IOUs. Coin - cash on the barrel head - was what you demanded from people when you no longer trusted their credit on any terms. Coin was valuable because the demand for gold and silver jewelry, plate and other forms of ornament was real and because, when there was a credit collapse, anyone holding coin could find great bargains by being willing to surrender their cash in exchange for - wait for it - bills and notes.
"Wildcat" banks were local credit merchants; people who lived within a day's ride or canal boat journey (also dependent on horses) had a pretty good sense of what the local wildcat's IOUs were worth. The conventional histories pretend that this produced a crisis because they were all written by people who found the anarchy of local credit dealing offensive. They wanted a nice, neat world run by proper people named Biddle.
anonymous writes:
I have not read the book. But I just read Aaron Brown's review. If he submitted that essay to an accounting professor, he would get an F. It is obvious to any objective observer that the proximate cause of the Bear Stearns and Lehman blowups is the same thing that blew up all of the S&L's in the 80's, Mettelgeselschaft, and countless other operating companies: they held illiquid long-term assets that were financed with short-term funding. Period. End of story.
Aaron Brown evidently has a large brain that is similar to Nassim Taleb's but he lost my respect when he wrote: "But everyone with a brain agrees that (a) derivatives are at the heart of things and (b) the essential aspect of derivatives is not contracts that reduce risk by specifying prices in advance but the system of exchanges, clearinghouses, and standardization that replace credit risk with liquidity risk."
Absent a surprising development since his last medical exam, Rocky still has a brain. And with that brain, he has written several laws — laws that have served him profitably over the past decades. One of those laws is that when a market becomes dominated by arbitrageurs and second-order instruments (whether it's merger arb, convertibles, mortgage backeds in 1994 and again 2007, CMO's etc etc etc) — it will blow up. Always has. Always will. And there are many many reasons for that. Note to Aaron Brown: (1) DERIVATIVES ARE NOT THE HEART OF THINGS. THAT IS WHY THEY ARE CALLED DERIVATIVES. (2) There is nothing remotely interesting, novel or insightful about your (b) observation. Anyone who has taken an introductory course in Finance understands there is a difference between Solvency and Liquidity.
On this day in 1843, in Honolulu, Herman Melville enlisted as a seaman on board the USS United States. He served for 18 months and was discharged in Boston in October 14, 1844. He was 25 years old. Everything Melville knew about life at sea came from the 5 years he spent on the St. Lawrence, Acushnetat, Lucy Anne, Charles & Henry and the USS US.
The public wanted him to write about those adventures. Melville wanted to preach about the unfairness of a life that saw him begin rich as a child and then get thrown out of financial paradise, never to return again. The books about what he saw and did– Typee, Omoo, Redburn, White Jacket– were all popular; the ones with the philosophical discussions never sold and remain unreadable to this day.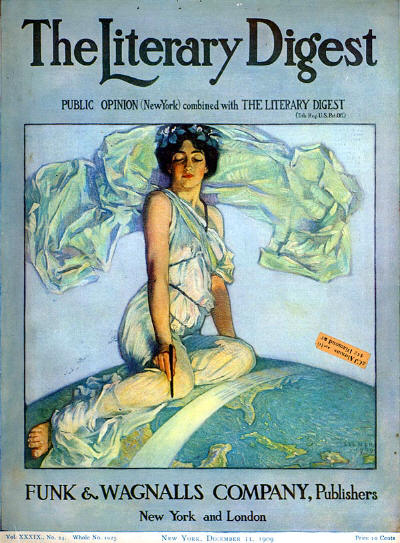 The Literary Digest was once the microphone through which that mythical beast "public opinion" spoke to America
The mass media - newspapers, movies, radio - were careful not to offer political opinions on the sensible theory that favoring one party over another would cost them money. Political opinion was limited to print and, within print, almost entirely to magazines.
In 1927 the Literary Digest had 1 million subscribers; by 1938 it was gone.
It fascinates me how the formerly mass media are well on their way to becoming the voice of minority opinion because of their one-sided politics.
Zubin Al Genubi writes:
With 500 TV channels, and a thousand news sites, information and political views have become Balkanized. Will political parties soon follow and breakdown like the parliamentary systems in Europe.
Stefan Jovanovich replies:
The Parliamentary systems in Europe may have political deadlocks but they are hardly breaking down. Brussels has authority that was Napoleon's dream. There are not 500 channels if by TV you mean mass audiences similar to those held by the 4 networks in the U.S. Britain has 5 channels, France has 3. What I was trying to point out was the obvious. Netflix, Amazon Prime and hulu–none of which offers any political "news" - have become what the movies and radio were in the 1920s and early 1930s. The audience that elite opinion thought it had literally melted away, much as it is doing now. Trump is "unpopular" only if one believes the modern Literary Digest audience represents a clear majority of the American electorate.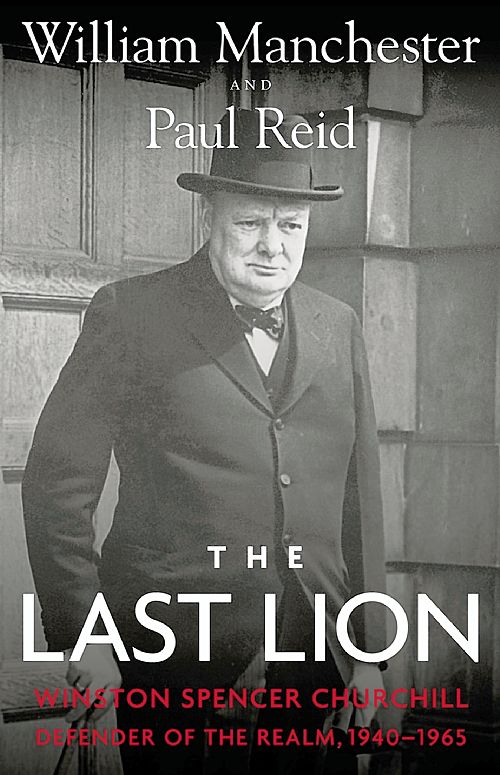 In a visit to The War Rooms and a reading of every one of the 1000 pages in Manchester's The Last Lion, I was not impressed by the heroism of the French, and with deference to Jovanovich, the chances of the French not turning their navy over to the Reich after the armistice would seem to have been close to the proverbial parts in a salvage dump spontaneously assembling themselves into a jet. It led me to think of all the times all my opponents in squash defeated in earlier rounds would stay around to the finals hoping I would lose. This led me to think of whether when one market has a terrible fall, whether it predicts with inordinate frequency that a related market will suffer a similar fate. The latter must be tested.
Stefan Jovanovich writes:
About Dunkirk there is no question that the French stood and fought–bravely and well.
The Vichy French did not turn their Navy over to the Germans; they refused to turn it over to the British. Not quite the same thing. The result was Operation Catapult.
Churchill is not to be trusted about almost everything he wrote and said regarding the strategies of the war; in almost all cases he was a blowhard and a buffoon. But, he had luck. He had one subordinate commander brilliant enough to ignore his orders and preserve the RAF (in spite of Churchill's sending two months' of fighter production to Singapore so they could be captured by the Japanese weeks after being off-loaded in their crates on the docks). Hugh Dowding and the pilots won the Battle of Britain; and then the Germans lost the war by choosing to invade Russia instead of completing their conquest of North Africa and the Middle East and Iraq and Persia's oil reserves.
Andrew Goodwin writes:
Greenspan cares about the bond bubble. If his commentary has influence perhaps he will move to remarks about other markets that don't share the same ecosystem. That 1000 page Manchester book was excellent and the brain makes the link finally in the naming.
anonymous writes:
Sad but true: before WW I both Churchill and Roosevelt thought that the greatest threat to Anglo-American Empire would come from the Russians in Europe and the Japanese Navy in the northern Pacific. The Germans were not going to be any problem at all, no matter what the stupid French kept saying.
Jay Thompson writes:
Accepting the above as true then major kudos to Churchill and Teddy as they possessed more foresight than the vast majority of foreign policy experts–to say nothing of US Presidents–in the past 100 years. Russia was/is a threat to the civilized west if for no other reason than it has been such a tempest - incredibly unstable and nearly ungovernable The near totality of Russian leadership was Germanic (like most of Europe that mattered) yet the people are Slavs. This exacerbated the already tense relationship between the peasants and the aristocracy or, if you wane Marxist, the bourgeois and the proletariat. The Japanese had a long lead time in their accumulation of navy power and the associated increase in their sphere of influence.
Patton, and Churchill, were right. We should have continued on and/or let the Third Reich destroy the Soviets. If for no other reason it would have taken away the "Cold War" as an excuse to waste trillions of dollars and the lives lost in the hot wars of Korea and Vietnam.
Victor Niederhoffer writes:
Anyone who believes that the Vichy prezs, petain and lebrun would not have turned over their entire navy to the Germans as smoothly and easily as they killed all the jews in Southern France, and who also believes that without Churchills courage and refusal to surrender that England would not have signed an armistice with Germany in 1939 or 1940 is very biased against the man who saved the world from German rule. With French armaments their would have been no hope left for the British and Churchill would have been booted out of office by the many collaborationists he brought into his cabinet.
The price of a lumen-hour in British pounds adjusted for monetary inflation
Dunkirk the movie is a video game with no characters to speak of and no context to illumine the heroism of the English in defending their Island, the sordid cravenness of the French, and the amazing woeful strategic mistake of the Germans in halting their war effort in an attempt to accept their hoped for surrender from England. Particularly wasteful aside from the 1 1/2 hours of dog fighting with the masked pilot was the remaining 20 minutes showing some tars stuck in an abandoned ship wrestling with the French question. Almost as wasteful was the showing of an abandoned tar shipwrecked by a Uboat taken on board by a yachtsman who promptly kills a rescued because of shell shock. The agrarian nature of the only spoken dialogue downplaying the heroism of the individual and showing moral neutrality between the French, Germans, and British, with no mention at all of Churchill's energizing words to fight the Germans except for a listless Newpaper reading is in keeping with the agrarian nature of the film, and the need to gain good reviews by showing a lack of heroism.
Stefan Jovanovich writes:

Whatever the French Army was at Dunkirk, they were neither sordid nor craven. Half of them defended the perimeter to allow the escape of the BEF and 100K other French soldiers (those who became the Free French Army that suffered higher casualties after D-Day than any other Allied Army except the Poles). German Panzers halted not because of any strategic mistake but because of internal quarreling between Hitler and the General Staff over whether or not von Rundstedt would have central command authority. When the unit commanders kept ignoring their own Chief of Staff, Hitler called a halt to all operations and demanded that the Army mend its ways. But for the miracle of the English Channel becoming a lake and the Germans discovering that ruined cities built of concrete and steel become perfect tank traps, the delay would have made little difference.
I continue to be amazed that anyone takes Warren Buffett's public comments seriously. What the man does in his tax management of ongoing businesses deserves absolute attention; what he says is the kind of stuff that used to be dispensed by every barker at a medicine show.
The only people who make money buying and selling shares are the rocket scientists. Sometimes their experiments blow up, but they are the only people who have ever made a killing on Wall Street, since the Morgan family was blessed with not one but two genius partners (Peabody and Drexel).
Buffett pretends that his great fortune has come from buying socks and stocks when they are on sale; but his actual stock portfolio's performance has been mediocre ever since the quants and index funds joined the party. Buffett's actual success has come from copying what the best merchant bankers did in the 19th century: buying whole companies and eliminating internal their bureaucracies and combining their income statements and balance sheets to turn the government into a minor partner in the future gains. (The merchant bankers in the 19th century did this as well, with tariffs and what they called "money shaving".)
The world Buffett describes is gone. There are no times now "when no one else is (interested)" and patent medicines are readily available everywhere.
According to the CDC, the U.S. population's growth rate is undergoing a dramatic decline.
The teenage birth rate - which, in the past, has been the leading indicator for overall population change - has fallen in half.
In 2007 births per 1000 females aged 15-19 in 2007 were 41.5; for 2015 the number was 22.3.
An old high school friend (who reads and has commented on DS) recently told me that he is burned out in his career and wants to trade FX for a living. Apparently he knows 2 people that make a living trading through one of those shops. I gave him more than several reasons why he should consider taking a pass on this new career, but he's going to a 4 hour seminar to learn why FX trading is the way to go. He is willing to invest $10K in this venture. My immediate comment when hearing about his limited bank roll was that he would need to generate an extraordinary return on his money just to make a living and that would be near impossible. I ask the list for some guidance….questions he should ask the FX broker, questions he should ask himself. I've tried to talk him out of this, but he is still considering taking the plunge. What are your thoughts about someone 60 years old, quitting his job and trading FX on a $10K bankroll. I know my thoughts, but ask the list to add some of their own.
Generally speaking, when casual acquaintances ask me this question, I tell them that they will do better going to Vegas….at least when one blows through the $10K bankroll, they might get a few comps….the mistress of the market will just take one's money without even a thank you kiss in return.
Stefan Jovanovich writes:
Cue Marcel Proust: We remember the stories of our lives but there is very little of the past that our nervous systems actually keeps in the present.
One of the lucky and tough survivors of the torpedoing of a merchant ship sinking in WW II described the part of the whole thing that stayed longest in his active memory.
It was the voices of the barely 20 year old seamen in their Mae West's calling for their mothers.
Jeff's friend seems to be another believer in the age-old faith that Mommy is still out there somewhere and will magically save us from the hardships of shipwreck.
Bud Conrad writes:
Read the opening personal story of Education of a Speculator for an example of how hard the high leverage can become. You could quote me as saying: "I wouldn't trade forex without a $300,000 portfolio." This kind of desperation often accompanies market reversals. For forex I don't know what the change will be, but I would warn your friend in the strongest terms.
anonymous writes:
I think risk of ruin is too high if you're under 100k bankroll. With 10k there is leverage needed to make a living, but with a 100k you can survive a couple bad streaks.
Jim Lackey writes:
Good afternoon, Chair, Brothers, ladies and gentlemen. Interesting post, I just caught a young man screen watching. It's the stare of hope. If one would focus enough the prices would go our way. I was asking him if he wanted to buy the truck or not. He cursed and I knew it was about something online. I said what is going on dude? He said "look at this. " He motioned me to look at his screen. It was forex quotes, I said, what is your position?. "Long the Euro and they said it is going up because….". I asked who are they and why would they tell you and what is their position? He looked up and………., huh? First off one must start with individual stocks 2-1 only. Secondly they always know and I was always the last to know. Huh? Do you want the truck or not? He looked back at the screen and said "but the Euro….." If he bought the truck I would have given him a few good books. I'm sticking with trading cars and trucks. It is not a very profitable business margin wise. It is a lot of physical work. I am in excellent physical shape. I can sleep at night. I'm not sure if it is a permanent disability, but I have lost my ability to take risk in the financial markets. However, I would never discourage anyone from speculating for a living. Buy them a cup of coffee and after an hour see if they would read the good books. Specs are honorable and benefit society in ways that I did not comprehend until years after I hung up the racing helmets.
Larry Williams writes:
While I've already agreed with the majority comment on the subject let me add this…
A few years back I got a letter at Christmas time from a guy who wrote basically saying, "Larry I bought your trading course I actually went to the blood bank and saw blood to buy it. I raise some capital while I was learning started trading now here I am in Vail Colorado. I'm a single father my kids are with me I'm living in a house beyond my wildest expectation, all because of learning to trade etc., etc."
Of course I replied that it had nothing to do with me was his success and good fortune but nonetheless this was a wake-up call in lesson for me it's hard to tell people know don't do this because this letter was not an exception have had others, not as extreme, but in a similar vein. Clearly there been other people who have lost money, some probably even shirts or shorts.
This is a hard-core to stop somebody so what I personally do is let them see the doors open but also all the dragons and monstrous just beyond the door. Full disclosure, brutal disclosure then if they want to pick up the craft they can.
I know you don't build good athletes by telling them they can't do something you have to encourage them so this trader, want to be trader need some encouragement.
Jim Lackey adds:
This is what happens in forex too: Cascading margin calls for so many and who was holding the other side after everyone was forced out of their positions? GDAX affiliates? GDAX?
A side point: a few million worth and the price is crushed. Small market. Any medium sized player can own the price action in that arena…
https://www.cnbc.com/amp/2017/06/22/ethereum-price-crash-10-cents-gdax-exchange-after-multimillion-dollar-trade.html 
The Liddell Hart theory–i.e. a war of movement can avoid the costs of frontal assault–has been almost entirely discounted by modern studies of what actually happened in WW II. If the Great War was so much bloodier than WW II for the British and Americans (but not for the Russians and Germans), it was not because of any change in tactics or strategy but because the Anglo-American forces spent so much less time at the sharp end. When you compare killed, wounded and missing per day of direct combat, the WW II battles (the Bulge, to take one, which is still and is likely to always be the bloodiest battle in American history) are no less "massive showdowns" than Western front struggles in the Great War and just as awful. The casualty rates are the same.
Hart's hope that tanks could produce battles of movement was not proven true; as soon as the opposing forces learned to use them, the anti-tank guns created their own stalemate. Kursk became a mechanized meatgrinder equal to Verdun.
The military analogy that comes to mind for the Bezinator's successful campaign is Curtis LeMay's firebombing of Japan. With its massive capacities for warehousing and delivery and the logistic coordination that allows customer orders to be processed without interruption, Amazon has done an incendiary bombing of its competitor's profit margins.
Andrew Goodwin writes:
I have read Liddell Hart and Clausewitz. The losses on a frontal assault were too high in land campaigns.
Napoleon did the indirect attack in a formulaic way by a mock frontal assault covered by a horse screen on one wing ending in a back side cutoff of the supply line of the enemy. The maps of his campaigns are well seen through the book called "The Campaigns of Napoleon" written by David G. Chandler.
This approach appears to create a panic in the enemy lines. The method to defend against this has developed considerably since then. You have to think about how they worked a way to defend against the elephant charge.
If you leave corridors open, the elephants will look for less resistance and charge through the gaps you create. Then you can cut them off from behind.
The one who figured out how to use this in more modern warfare was Von Manstein. He created passes and then encircled from the rear. How this is done today with air and sea and land combat is not of my reading yet.
Stefan Jovanovich replies:
Er, not quite. Neither von Manstein nor Napoleon ever doubted his own genius, but we can't take them at their face value. Von Manstein managed to be consistently blind to any possibilities that the Soviets might also use their brains. His great triumph - Kharkov - came between two disasters that were far more consequential - Stalingrad and Kursk.
Napoleon's genius came almost entirely from his ability to move his cannon quickly to the point of attack. In the set piece battles for which he is justly famous, that allowed him to bring massive firepower to bear and then follow it up with attacks in column by infantry that were classically "frontal" - most of the time the infantry did not even discharge their muskets but marched forward in a phalanx of bayonets. In the wars that he lost, his cannons were useless; in Russia because of the mud (the same factor that lost him his chances at Waterloo), in Spain and Portugal because of impossible terrain.
Nelson followed largely the same tactics, with the same success. His ships attacked in column, not line, and in direct frontal assaults.
The actual record of the use of elephants is that they look impressive but are - like the massive artillery guns the Germans loved - not worth the trouble. Alexander refused to use them; and Hannibal discarded them (they probably ate them) long before Cannae.
It was only after business men and women sent their children off to be thoroughly schooled in administration in the late 19th century that there were economics textbooks. Poor Jack Morgan never fully regained his father's respect after he came home from Harvard and told Dad what he had learned about banking from Charles Franklin Dunbar.
The beauty of the late 19th century in the United States was that its massive failures were awful but never frightening. For people who had endured the Civil War, the financial collapse of a third of the railroads in the U.S. was something to be gotten over; but not the end of the world. Sensible people bought and owned the bonds that the Morgans put their names on and understood that the money market was a fascinating place to go gambling but hardly the appropriate investment for themselves and the other people who were not speculators.
Morgan made only one public prediction about "the market" in his entire life; when asked what it would do, he laughed and said, "It will fluctuate." He knew that his customers would accept fluctuations precisely because they were owners, not traders. That is why his bonds could be paying 4.5% when offers of 15% were failing to draw sufficient call money to carry a position through from Saturday afternoon to Monday's open.
The present portents of an inverted yield curve are supposedly warnings about recession and inflation. What they might be instead is a signal from the Chairwoman of the Federal Reserve that the central bank is no longer willing to be the Treasury's bitch - i.e. the customer of first resort - now that the ECB really needs a friend. Ms. Yellen can either help the ECB pretend that European sovereign debt is never ever going to be a problem or allow Secretary Mnuchin to roll over his inherited overdraft at bargain rates. For those who believe in the global future of globalism, that is hardly a choice; the Euro must be saved by being discounted freely just as Bagehot commanded. (Oh, wait, he was talking about domestic borrowers, wasn't he - since FX did not allow for any discounting until the Austrians decided that they wanted a Balkan War of their own.)
anonymous writes:
I show that the curve is still in up trend-bullish. Am I missing something (as I usually am)?
Ken Burns' Vietnam series starts in September.
I wonder if Gen. Vang Pao's story will be part of it:
"Gen. Vang Pao, Laotian Who Aided U.S., Dies at 81"
Even before President Dwight D. Eisenhower's vow in 1960 that Laos must not fall to the Communists, the country was immersed in bloody conflict. Its importance grew immensely during the Vietnam War, when most of the Ho Chi Minh Trail, the serpentine route that North Vietnam used to funnel supplies southward, ran through Laotian territory.
The United States wanted to interdict the supply route, rescue American pilots shot down over Laos and aid anti-Communist forces in a continuing civil war, but was hampered in doing so publicly because Laos was officially neutral, so the C.I.A. recruited General Vang Pao for the job. At the time, he held the highest rank ever achieved by a Hmong in the Royal Laotian Army, major general.
The Hmong are a tribe in the fog-shrouded mountains separating Laos from southern China, and they were natural allies for the C.I.A. because of their enmity toward Laotian lowlanders to the south, who dominated the Communist leadership.
General Vang Pao quickly organized 7,000 guerrillas, then steadily increased the force to 39,000, leading them in many successful battles, often against daunting odds. William Colby, C.I.A. director in the mid-1970s, called him "the biggest hero of the Vietnam War."
Lionel Rosenblatt, president emeritus of Refugees International, in an interview with The New York Times Magazine in 2008, put it more bluntly, saying General Vang Pao's Hmong were put "into this meat grinder, mostly to save U.S. soldiers from fighting and dying there."
When the C.I.A. approached him in 1960, he was already fighting Laotian Communists. The next year, he would also fight Communists from Vietnam after they had crossed the Laotian border. The Times in 1971 said that the C.I.A. did not command the general's army at any level, because his pride and temper would have never permitted it.
The general led troops into combat personally, suffered serious wounds and was known to declare: "If we die, we die together. Nobody will be left behind." About 35,000 Hmong died in battle.
General Vang Pao was also skilled at uniting the 18 clans of Hmong. One technique was to marry women from different tribes, as multiple marriages were permitted in Laos. He had to divorce all but one of his five wives when he went to the United States in 1975, settling on a ranch in Montana.
General Vang Pao lived more recently in Southern California and Minnesota, where many of the 200,000 Hmong that followed him to the United States or were born here live. His picture hangs in thousands of homes.
Stefan Jovanovich writes:
The beauty of the New York Times is that they always get it wrong. Eisenhower's "vow" came in 1954, not 1960. There is even video.
I can guarantee that Burns et. cie. will get wrong the other unspoken part of Eisenhower's "domino" theory - the one that was communicated privately to the Soviets now that Stalin was dead: Indochina would be the last acceptance by the U.S. of territorial war by the Comintern. Spying, subversion - everything that Stalin had initiated as part of communism's "cold" war - would be accepted as part of the normal woofing between major power; but this would be the last "war of liberation". If the Soviets persisted in that policy, they risked bringing on their own nuclear destruction.
The Soviets knew Eisenhower was serious because Admiral Radford as Chairman of the Joint Chiefs had asked for permission to use atomic bombs to rescue the French from Dien Bien Phu. Ike knew that the Soviets knew what his reply had been; the U.S. would not "defend" British, Dutch or French imperial possessions in Asia. As the British later learned over Suez, Eisenhower meant what he had said. The U.S. had not fought WW 2 to defend European empire.
But it had fought WW 2 and Korea to defend Europeans' and East Asians' rights to "self-determination". That is the part of the story that the Democrats never ever seem to understand even though the policy itself goes back to Woodrow Wilson - the one thing the man got right.

He sees a case against Prez but the 30,000 emails deleted, smashed computers, emoluments to foundation contributors were not enough for a reasonable prosecutor to consider a case against cattle.
"Bharara 'Absolutely' Sees Enough Evidence for Case Against Trump"
Stefan Jovanovich writes:
The monopoly on prosecution is another part of the American legal structure that has no support in either canon or common law. It is based on sovereign presumption and preemption; to a horrible extent, allowing a district or U.S. attorney the discretion to decide whether or not someone should do the time for their crime is a product of the desires of the early New England emigrants to North America. They wanted to establish a Congregationalist theocracy. They succeeded. Now, of course, we have the high priests throw the Federal Criminal Code instead of scripture at the apostates; but the outcomes are entirely the same. None of us is without sin, and we are all guilty of something; our actual freedom is almost entirely a matter of having not yet pissed off someone in authority who thinks we are a ham sandwich in human form.
19th century Americans understood this in their bones. That is why The Scarlet Letter was the first blockbuster novel in U.S. publishing history. I know we are all supposed to prefer Melville's tract; but I think the public got it right. It remains the best single work of fiction ever written by an American.
The standard academic introductions to economics spend no time discussing the invention of credit. They usually have the conventional summaries about the uses of money - store of value, et. al. - but there is literally nothing about the invention of promises to do and to pay. In one way, that is completely understandable. People live their economic lives in a world of futures; they measure even their savings by what the hoards will earn; evn in Rousseau's world of pure nature, financial promises would be made. Given those facts, it makes sense that economic textbooks do not spend any time discussing the invention of credit; IOUs have always been part of human interaction itself.
But, if credit's origins do not need to be part of the history of economics, surely the invention of legal tender deserves at least some small attention. Coinage is usually given at least a few paragraphs, but there are rarely any discussions of how the law came to be the method that defined what would be the financial unit of account. Hayek, at the very end of his life, complained that money had been literally hijacked by the state, that people should be free to use whatever money they choose. Even his theoretical opponents agree; current "mainstream" economic theory begins with the assumption that there is no need to give state money any special legal status; in the natural world of credit people can buy and sell using whatever coinage they want, as the success of BitCoin has proven. And yet, the IRS insists on being paid only in dollars, by check or credit card or wire transfer. (One of the wonderful ironies of the current age is that actual money - currency printed by the Treasury for the Federal Reserve Bank - is NOT an acceptable means of tax payment.)
Legal tender - officially enforced money - only exists because some exchanges are not and never have been voluntary. Hayek's assumption that money developed as a means of payment to clear private debts is bad history. The archaeological record shows that the earliest money coinages survive from the Greek city states that traded with one another in the Aegean Sea in the 7th century B.C.E. The first known coin, the Lydian Lion, (formed from electrum - a naturally occurring alloy of gold and silver) can be dated to 610-600 B.C.E. It was minted by the tyrant Alyattes in Sardis. Every money hoard discovered by archaeologists in that region has been found in sites that were government treasuries, not private merchants. The German historical school's standard story (the one used by all the textbooks) is that people invented money as a "store of value". No. Tyrants, monarchs, emperors and - eventually - democracies all created money as a means of collecting taxes.
Why? Well, for one thing, the governments could do what the people who control governments always want them to do - keep crooked books and fiddle with the tax rates and preferences . The taxpayers would have to use drachmas, and the state would define what a drachma was. The standard historical theory for "inflation" is that when people with the power of the state stretched their credit beyond its limit, the state would increase its "money supply" by changing what a drachma was. The more realistic assumption is that coinage as legal tender was manipulated from the moment of its invention. Tyrants did not have to wait around to discover that they could "manage" their economies by "tightening" and "loosening" public credit. Even the U.S. Constitution takes it for granted that the Federal government will charge a fee for making its own money. Needless to say, this "money" thing caught on. Within two centuries every part of the Mediterranean world had its official money.
As Hayek so beautifully points out, free human exchange creates its own systems that work even though they defy logic. When confronted with the demand for tax payments in "money", people did what they always do - they started trading. The money market was born. As every black market in the world confirms, there is the official price for currency and then there is the market price. If you owed tax to Necho II, you could save some of its cost through arbitrage among the coins minted by Aegina, Samos and Miletus. (The Egyptian Pharaohs used all 3 as their official money.)
The academics have it backwards. "Money" was never a store of value and never the primary mechanism through which human exchange developed. It was how the state paid for and exercised its own power through war.
The J.P. Morgan test applies for both customers and employees: you should only deal with people whose character you trust. Every successful business I have owned (including the one I still own) applied those rules; in every failed one I thought that exceptions should continue to be made.
I have never been shrewd enough to be able to judge the character of people until I have dealt with them. So, for me, until experience has proven otherwise, I deal on the assumption that others will be honest. (There is also a good deal of evidence from applications of game theory that this Tit for Tat approach has actual rewards, provided that the game is one of repeated encounters, each with limited risk.)
But, once you have seen someone cheat, there is no excuse for continuing to deal with them. Every significant business failure I have had started with my telling myself that a lie did not matter. That meant, of course, that the dishonest had already begun to compound itself; I had lied to myself and others by letting the dishonest person skate.
How I got out of Florida condos at the top:
1) The tennis pro at the building became a realtor.
2) The fellow who installed my window treatments became a realtor.
3) Hurricane season was approaching.
4) A "ballerina" I knew quite well told me to delay selling my condo until she could take the newly instituted 5 day cram course to get a realtor license for which there was a several month waiting list.
This week I heard from a fashion model eagerly desirous of entering the coin market who had opened up accounts at several shops and was mad because they had a waiting period for her buying of various coins.
The conventions on coin presentations were oversold and standing room only.
Sad I can't hand out a statistical answer to document the froth, but there are many.
1) Control of more than 50% of the coins potentially weakens the security.
2) The leaked ability of the hackers to enter any computer in multiple ways retrospectively.
3) The advent of access to quantum cloud computers by corporations in beta (which means govts have had access longer)
4) The untested nature of the post-quantum algos.
5) The need for the governments to track and tax money flows.
6) The investigation powers newly needed to stop ransom attacks requiring payment of coins to "anonymous" wallets.
Andy Aiken writes:
Possibly some lessons are:
Techies, anarchocapitalist utopians, Chinese elites, even ordinary people desire a currency not controlled by the state, that offers privacy and security without requiring armed guards for a big gold stash.
The financial technology and payment processing systems for USD, Euro, etc are antiquated and slow, decades behind what is feasible and in reach, struggling under a mountain of regulation.
A currency is what people use to pay for things. When the European banking system was in shambles after WW II, people paid for food with cigarettes. Scrip has been used many times throughout history.
Getting financing for a company by working with bankers is an expensive, frustrating experience. Business founders will find a way to cut the middlemen out of the game if they don't add value.

The cryptocurrency mkt is definitely frothy. As with the dot com bubble, most of the coins & firms will fail. Some will go on to be the future Amazons. These human needs are in search of a solution even if all of cryptocurrency goes to zero tomorrow.
Orson Terrill writes:
Same here, starting about 2 weeks ago, yet again, people are asking me about bitcoin. This has usually coincided with near term top, and has been true since 2012. Same for stocks.
anonymous writes:
I do some consulting in this area, and last week I had a few calls (one from a PE firm) come in asking me for a general overview of the competitive crypto landscape, including who mines, what the pecking order of coins is (in terms of best, most used, etc.) and so on; stuff that could pretty easily be found on the web, by haunting Reddit, etc.
Froth indeed.
Stefan Jovanovich writes:
Thanks to Andy Aiken, I have been able to get some sense of how Bitcoin actually trades. Also thanks to him, I learned - yet again - the most important lesson about trading: you can't claim to understand a market if you don't actually trade it.
I don't trade Bitcoin and have absolutely no idea what will happen to the markets for it. But, it does seem to me that the participants in the markets for cryptocurrencies - whether long or short - are making one assumption that is simply not proven by the evidence.
Bitcoin is not a currency. Neither, for that matter, are ounces of gold. These days a currency is an IOU that
(1) is accepted as a credit for deposit by the banks that are willing to use that currency as a unit of account; (2) is accepted as final payment for taxes and legal judgments; and (3) is the face denomination for the government debts that are accepted as officially-sanctioned reserves for financial institutions
That Bitcoin is not a legal tender has not mattered in the slightest as far as the traders in Bitcoin are concerned.
In the days when money was coin, there was a long history of unofficial credits being actively traded and readily exchanged and even accepted for deposit. The Virginia lawyers who most closely followed Washington as President (Jefferson, Madison) were infuriated by the speculation they saw in New York over the debts that were to be redeemable in the country's new money. They were themselves active speculators, as Washington had been; but their gambles and savings were in warrants and other paper claims on the Western lands. When the people who support and believe in Bitcoin argue that the digital claims they have bought or mined are as "real" than as the digits that represent the vast bulk of people's dollar/pound/Euro/yen/renminbi "money" (sic), they are absolutely right. Bitcoins and dollars are both simply collective promises that what is represented has the value of scarcity and is not counterfeit, and they both have to be taken on faith.
There is only one problem. Governments, as Hamilton demonstrated, have a serious interest in having their official fictions take precedence. The risk of any Bitcoin "bubble" is that, in the name of the protection of official legal tender, unofficial digits may find themselves being investigated for their risks of "fraud". Government can always be relied on to investigate others for having committed the very sins that the government wants to preserve for its own spiritual authority.
Anatoly Veltman writes:
Centrals may investigate and outlaw whatever they wish - but since they've encouraged the vastness of the internet, it's impossible for them to replace the cork. Eventually, they'll be adapters of a protocol.
anonymous writes:
And that is exactly the point.
With crypto there are no groups of individuals painstakingly crafting bills in basements OR shadowy dictators buying eight figure currency printing machines from manufacturing facilities in Bavaria or Switzerland. Even if governments manage to cripple or persecute the Bitcoiners - (who? miners? users? developers? writers? consultants?) - there are as I type this 735 existing crypto issues, over 100 crypto assets, and thousands of tokens trading in nearly 4000 markets of varying mechanisms and liquidity around the world. Far more important than that, each day tens of thousands of new minds are brought into the crypto sphere, some of whom are brilliant programmers both (a) eager to outdo the best of what is currently available, and (b) eager to get rich. There is no, absolutely no, putting the proverbial genie back in the equally-proverbial bottle.
The Pentagon has confirmed that the USS Dewey sailed within 12 miles (20 kilometers) of Mischief Reef in the Spratlys. The DOD spokesman stated that the U.S. "operate(s) in the Asia-Pacific region on a daily basis, including in the South China Sea….We operate in accordance with international law. We fly, sail, and operate wherever international law allows."
This "violates" the claim that these waters are sovereign territory of the PRC. The Chinese report that two frigates drove the Dewey out of the area.
That seems improbably. The Dewey is the size of a WW II heavy cruiser. Chinese frigates are the size of American Coast Guard cutters.
If American Enterprise Institute's numbers are correct and if the Trump Administration is serious about their promise of creating jobs, Trump should immediately give up on coal and focus on solar. Unfortunately, AEI's presentation is wrong.
AEI put their thumb on the solar scale. For solar, they included employees dedicated to the construction and installation of new solar assets in addition to operating employees. They did not do the same for coal. They didn't do it for coal because almost no one is building a new coal plant.
Instead of comparing apples with oranges, AEI compared apples with orange trucks. Nevertheless, on the jobs front, the conclusion is the same: Trump should give up on coal.
Stefan Jovanovich writes:
When Milton Friedman was shown a construction project in The Third World where the earth moving was done by people using shovels, he was told that this was helping with employment. Friedman is said to have replied: "Then why not take away the shovels and give them trowels." The output for solar remains trivial - .04 billion MWH vs. 1.24 billion for coal and 1.38 billion for natural gas. Even the most optimistic projections of the DOE don't have solar producing even 10% of the present output of either coal or natural gas before 2025. Perhaps the solution to the employment problem is to abolish the long-wall mining equipment and bring back the shovels.
Leo Jia writes:
It is alive and well here in China. At my building complex on the east side of Shanghai, which was an early 1990s series of lux buildings, they'll send a ground crew of 10 to trim hedges all day. I could have easily done the same with a trimmer in an afternoon during my summer odd jobs.
Other bizarre aspects of town– even in some of the most posh areas with the latest buildings, there are a dirth of street lights and almost none of the bicycles, runners, and electric mopeds, even the newest, have lights and/or reflectors.
Another thing I wince at is workmen of all kinds not using safety glasses which cost all of a couple of USD equivalent. The ones I see wearing are the supervisors well away from the dangers.
Carlo Cipolla's Five Fundamental Laws of Stupidity:
1. Always and inevitably everyone underestimates the number of stupid individuals in circulation.
2. The probability that a certain person (will) be stupid is independent of any other characteristic of that person.
3. A stupid person is a person who causes losses to another person or to a group of persons while himself deriving no gain and even possibly incurring losses.
4. Non-stupid people always underestimate the damaging power of stupid individuals. In particular non-stupid people constantly forget that at all times and places and under any circumstances to deal and/or associate with stupid people always turns out to be a costly mistake.
5. A stupid person is the most dangerous type of person
Here's a link to Cipolla's essay.
Stefan Jovanovich writes:
Many many thanks to AC. Cipolla's Guns, Sails, and Empires: Technological Innovation and the Early Phases of European Expansion, 1400–1700 (1965) should be required reading for anyone who wants to presume to understand our "modern" world.
anonymous writes:
I have the most trouble identifying my own stupidity.
My swat drove home the lessons of liberalism and progressive taxation. It was in Mr Gallagher's 8th grade history class. Before class started, noxious Paul initiated a fencing match with me using pencils. It wasn't my idea but I did score the only point - with a leaden puncture to Paul's forearm. He promptly took his wound to Mr Gallagher, who summarily referred me to the vice principle's office.
Mr Curtis had me grab my ankles for three humiliating whacks. They didn't hurt so much as worry me that my parents would find out (they didn't). And it seemed unfair as I only attacked in self defense.
I won the skirmish but lost the battle, because the system was rigged pro "victim", even then. It would have been better, in a away, had I lost the fight. I wouldn't have snitched but would have learned about another kid to avoid.
Russ Sears writes:
What I have observed is that some people are too stupid to realize that they are stupid. Studies show that those that do the worst overestimate their abilities on a test of just about anything, while those that do the best underestimate their abilities to test on just about anything. Socrates was right that the beginning of wisdom is to know one is ignorant. However, as his untimely death implies, he was wrong to point this out to stupid but powerful people. However the leaders should not be as Aristotle implies (perhaps as survival mechanism learned from Socrates experience), the most learned dictator, but the ones most capable of producing cooperation from all individuals talents.
I was told that the reason most people do not know they are stupid is that they attribute their knowledge as being the most important, and therefore under-estimate the importance of their ignorance. Perhaps this is a form of denial, to justify their self-worth. The market's in general is brutally honest on what is "important".
Bitcoin is currently stalling out on transaction speed and will force the hand of the core development team to make adjustments.
At present, the miners are clearing (very roughly) 2000 transactions every 10 minutes, this is primarily due to the limit of the block size of 1 megabyte and the amount of transactional information they can place into that size.
There is a lot of hand-waving about the slowing rate of growth of bitcoin versus other cryptos and the glacial adoption of newer protocols is certainly a part of it. For my part, I am content that the developers are overly cautious as any bug in the implementation can crash the economy. Ethereum learned this firsthand last year after they lost millions due to a bug. That said, Ethereum is also a model about how resilient the cryptos can be in the face of lost confidence.
At some point, bitcoin will increase the size of the block above 1MB and punt the transaction problem down the road for a while, but it exposes one of the problems with it's design which is transactional throughput. Most of the cryptos out there have the same tree-based transactional design that at greater scale will eventually cause the system to come to a crawl under normal load, not to mention making them vulnerable to spam attacks.
There is some promise in a new way of guaranteeing transactional integrity without a tree in DAG (directed acyclic graphs). The concept is more of a mesh of (very) lightweight transactions, each of which is forced to validate two other previous transactions. This obviates the need for miners and makes every initiator of a transaction do the proof of work. This concept would scale far better than (what has become) the centralized miner model of the major cryptos.
I am aware of two cryptocurrencies being developed that use this model, Byteball and Iota, with Iota having a better marketing department. They are completely unproven, flawed, hoarded and still in development, but already have a solid following and are trading at what I'd consider high premiums. If they somehow reach critical mass without implosion there may be a big future in actual microtransactions, fulfilling the promise of cryptocurrencies years ago.
Andy Aiken writes:
Ethereum is on track to convert to a Proof of Stake transaction model sometime in 2018. Like bitcoin, ethereum is currently a Proof of Work cryptocurrency, in which transactions must be included in each new block being "mined".
As Jayson indicates, mining is highly computationally intensive. BTC and ETH mining requires special hardware, and consumes hundreds of gigawatts of power globally.
In a Proof of Stake (PoS) system, the network consists of nodes that reach network consensus on transactions without the computational intensity. The owners of the nodes (stakeholders) get a share of the transaction fees. A node could be run on an ordinary PC. There are currently PoS coins, but they are much less popular than bitcoin and ethereum.
On May 22, there is an Initial Coin Offering (ICO) for Tezos, which will be Proof of Stake right out of the gate. Tezos claims to be a direct competitor to Ethereum for the mantle of next-generation bitcoin. I'm skeptical of this ICO since the issuance is uncapped. This means that interested individuals and institutions will be able to get a piece, unlike other recent ICOs (e.g. Blockchain Capital, a venture fund that issued its own coin) that closed within 5-10 minutes of opening. On the other hand, Tezos could raise billions of dollars while being years from developing anything close to what Ethereum has already developed.
Byteball and Iota are using an entirely different model and a unique distribution system. E.g., if you hold BTC, you can get an allotment of Byteball by providing some personal information.
Cryptocurrency is much like the auto industry of the early 1920s. The failure rate of new coins/businesses will be high. Regulatory agencies are barely present, there are many scams, and a gambling mentality at the cryptocurrency exchanges. But the opportunities appear to be commensurate with the risk.
Stefan Jovanovich writes:
AA may want to adjust his historical analogy slightly. The failure rate for automobile manufacturers peaked not in the 1920s but in the preceding decade. By the "early 1920s" the "Big 3" were already established.
The historical analogy that works best for me is the growth in the collectibles market pioneered by Joseph Segel. No one can question the Marxist measure of value for the objects that the Franklin Mint and others produced just as no one can quarrel with the enormous amounts of human labor, energy and computation that have gone into producing these current digital collectibles. One wonders what network of Quality Value Convenience will evolve out of all this buying and selling of precious man-made objects.

The investigation of Iran-Contra diminished Reagan's authority with Congress and killed the second tax rate cuts. This time the appointment of a special counsel has saved a Republican President from himself. The language of Mueller's mandate is to investigate "any links and/or coordination between the Russian government and individuals associated with the campaign of President Donald Trump; and…any matters that arose or may arise directly from the investigation." Those "any matters" are far more likely to be questions into the FBI's own conduct and those of the Obama DOJ than recordings of Trump plotting with Putin. The delicious irony of all this is that a career civil servant, not the Republican Congress, has forced the President to return to trade and taxes and Israel and China even as the Democrats celebrate and convince themselves into that "the Russian connection" will be their winning issue for 2018.
We in the bleachers are doubling down on our U.S. Common stock longs.
Ralph Vince writes:
I'm with you Stefan. It's still a bull market, you have a volume bar buy signal tomorrow (a very short term thing) at any point lower than today's low (or for any of the next couple of subsequent days).
I may take some heat on it, but that's what must be done.
Shields up and let's go.
The founder of the modern cow flesh trade Phillip Danforth Armour was born on this day in 1832 in Stockbridge, NY. The town then was the same size that it is now - two thousand people. Armour went to California when he was twenty and came back four years later with a fortune - what would be roughly $5 million now ($8000 then). His next killing came when he got the contract to sell beef to the Union Army.
Thanks to Nelson Miles, Roosevelt's "brave peacock", Armour and Swift are still seen as villains. Miles was, what else, a Progressive Democrat; thanks largely to Miles' testimony as a non-witness, the body counts of the last Indian War have the same accuracy as John Kerry's estimates of what our Genghis Kahn hoards did in Viet-Nam.
The thing about PD Armour that intrigues me the most is his actions in the wheat market in 1897. In the spring of 1897, 28 year old Joe Leiter decided to corner the wheat market. Leiter had money as his dad was a partner of Marshall Field. The novice Leiter also had a great first trade in wheat, netting $500,000. When he started buying wheat in 1897, it was trading at $0.50 and his buying promptly ran it up to a dollar. (Armour was a seller of wheat). Since dollar wheat hadn't been seen since the Civil War, the farmers sold every grain of wheat they had in storage. Leiter was a hero to the farmers for his "Patriotism." Leiter happened to be a customer of PD Armour, as Armour owned many grain elevators with a capacity of a few million bushels of wheat. He also owned 7,000 reefer rail cars for shipping meat that could be used to ship wheat(or tie up rail lines,) if necessary. Leiter had 1.2 million bushels of wheat in Armour's elevators, which he exported during November of that year, emptying Armour's elevators.
Leiter had a few million bushels of Dec wheat (WZ8 Comdty) and intended on taking delivery which would have left Armour short because he had no wheat to deliver. Armour had his agents scour the country buying up every bushel they could get, plus he also bought wheat futures to cover his short position. Since it was late in the season, Armour had to charter tugs to keep the ice from blocking the waterways and Great Lakes clear so he could get his grain ships through. Armour also built the largest grain elevator in the world on Goose Island to store all the wheat. Interesting factoid…the elevator was built in 28 days.
Armour got all the cash wheat he needed(he had been short 9 million bushels) and was able to make delivery of 9 million bushels of Dec wheat to Leiter. Incidentally, Leiter had to pay storage to Armour of 3/4 cent per bushel per month. In the spring of 1898, the US went to war with Spain, and the wheat market rallied. However, Leiter was forced to buy May wheat (WK8 Comdty) to keep his corner going. Armour had the wheat, and stuffed another million bushels of wheat on Leiter in May. Armour was hoping that Leiter didn't have the cash but he did have the cash, barely, and was able to hang on.
In March 1898, Leiter charted 21 ships and started exporting wheat. He began lightening up on his July wheat position, selling 6.5 million bushels. While he was selling his July (WN8 Comdty) position, he was attempting to corner the May wheat. Leiter went to Pillsbury and Peavey and got them to double cross Armour and not sell him any wheat. In the meantime, with the war against Spain, wheat traded up to $1.85 and Leiter looked golden. However, Leiter never thought of other variables and left his flank exposed. The wheat crop came in early and huge, and as much as 4.5 million bushels flooded into Chicago in May alone. Armour got Peavey and Pillsbury to re-double cross Leiter and sell him the wheat to stuff down Leiter's throat. The rest of the summer saw Chicago's elevators fill up to the bursting point. All the elevators in the country quickly became full of wheat. The crop turned out to be 650+ million bushels, the war with Spain was short, and the wheat price broke hard very quickly.
Leiter was long 15 million bushels of wheat in both cash and futures. To say he was hurting would be an understatement. His father, Levi, had to come out of retirement to bail Joe out. They ended up selling the 15 million bushels using the very wily Armour as their broker. Leiter never traded wheat again, and he spent the rest of his days being a dandy while hanging around at the track.
The moral of this story is that the cash grain market will always trump the grain futures market. This is very apparent when the front month goes into delivery near the contract expiration.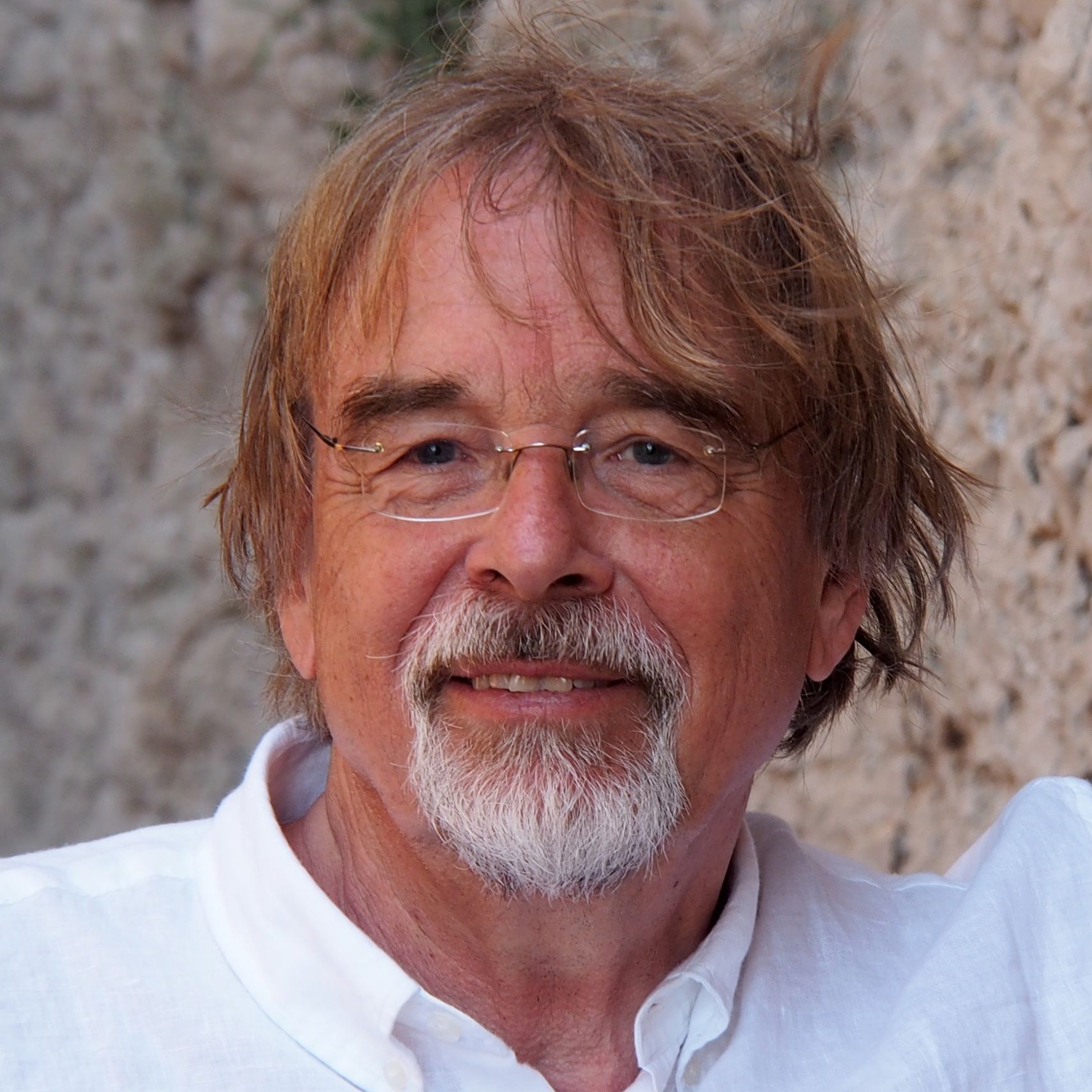 "A Demographic Theory of War: Population, power, and the 'slightly weird' ideas of Gunnar Heinsohn":
"What about America and Europe?"

"Except for its white population, which is falling, America is in demographic neutrality. Europe, however, is in demographic capitulation. Several European countries have birth rates so low they are committing demographic suicide.

Supposedly, the EU was formed because Europeans were tired of fighting. 'Five hundred years of war is enough,' they said. But there is a great lie here.

Why wasn't four hundred years of war enough? Or three hundred?

The real reason Europeans decided to stop killing each other is that they were no longer having big families. They had no more superfluous sons to burn on the battlefield. I talk about these things in my book. I will talk about them today, as well."

"Your book hasn't been published in English," I said. "A demographic theory of war and terror could be a tough sell to a military audience in London." Heinsohn smiled. "Generals understand. If you don't have children today, you won't have soldiers tomorrow.
Stefan Jovanovich writes:
Heinsohn's economic theories are interesting to me. He is another creditista - i.e. someone who thinks credit is the oxygen for the voluntary systems of exchange that human beings have spontaneously created. But I doubt he would let this amateur into the Otto Steiger club; they join nearly everyone else in the academic world in believing that central banks are somehow essential to commerce.
I don't think anyone can argue successfully with the "youth bulge" theory as it applies to street crime and mob violence; but I wonder if it explains much about how the really bad wars start. There were no "surplus" young males in France, Prussia, Austria or Britain in 1790. There were in Russia, but the Russians were brought into the several Napoleonic Wars by their allies; they were not the ones who started the official killing. There was no demographic bulges in Spain, Germany and Japan in the 1930s or in the United Kingdom, France, Austria and Germany, net of emigration, in the 1910s.
In any case, if demography starts wars, it does not pay for them. For that you need central government taxation and the central banks that can turn government credit into payment, which takes us back to Heinsohn's economics…..
On healthcare, the actual voters wanted "repeal and replace", not just repeal. Even among Republican likely voters, few than half wanted complete repeal and "start all over", according to the most recent Rasmussen; and an equal number wanted "Go through the law piece by piece to improve it". Overall, the poll results were 54% for "piece by piece", 31% for "repeal only" and only 13% for "leave as is". Trump's judgment was proven correct: the voters wanted him to do something that was an attempt to "fix" healthcare.
On the question of churches in politics, his instincts were also in line with the likely voters. On the question of whether churches should be banned from politics, their response was 39% Yes, 52% No and 9% undecided.
Among Republicans Trump has a nearly 5-to-1 Approval ratio: 51% Strongly Approve, 11% Strongly Disapprove. The Never Trump "conservatives" are even outvoted by the 15% of Democrats who Strongly Approve. The overall result is 47% Approve, 53% Disapprove which are exactly 3% below what the beloved outgoing President's numbers were at this time last year. For a Republican President, who never ever wins the net approval of the "non-partisan" middle until they are faced with an actual ballot, those are more than satisfactory numbers.
TL;DR: Tax-Cuts actually raise tax revenue, especially from wealthy. Increase in debt during Reagan years was Congress outspending the increased revenue, not the effects of the tax-cuts.. Happy to see Sowell writing again.
One of the painful realities of our times is how long a political lie can survive, even after having been disproved years ago, or even generations ago.

A classic example is the phrase "tax cuts for the rich," which is loudly proclaimed by opponents, whenever there is a proposal to reduce tax rates. The current proposal to reduce federal tax rates has revived this phrase, which was disproved by facts, as far back as the 1920s — and by now should be called "tax lies for the gullible."

How is the claim of "tax cuts for the rich" false? Let me count the ways. More important, you can easily check out the facts for yourself with a simple visit to your local public library or, for those more computer-minded, on the internet.

One of the key arguments of those who oppose what they call "tax cuts for the rich" is that the Reagan administration tax cuts led to huge federal government deficits, contrary to "supply side economics" which said that lower tax rates would lead to higher tax revenues.

This reduces the whole issue to a question about facts — and the hard facts are available in many places, including a local public library or on the internet.

The hardest of these hard facts is that the revenues collected from federal income taxes during every year of the Reagan administration were higher than the revenues collected from federal income taxes during any year of any previous administration.

How can that be? Because tax rates and tax revenues are two different things. Tax rates and tax revenues can move in either the same direction or in opposite directions, depending on how the economy responds.

But why should you take my word for it that federal income tax revenues were higher than before during the Reagan administration? Check it out.

Official statistics are available in many places. The easiest way to find those statistics is to go look at a copy of the annual "Economic Report of the President." It doesn't have to be the latest Report under President Trump. It can be a Report from any administration, from the Obama administration all the way back to the administration of the elder George Bush.

Each annual "Economic Report of the President" has the history of federal revenues and expenditures, going back for decades. And that is just one of the places where you can get this data. The truth is readily available, if you want it. But, if you are satisfied with political rhetoric, so be it.

Before we turn to the question of "the rich," let's first understand the implications of higher income tax revenues after income tax rates were cut during the Reagan administration.

That should have put an end to the talk about how lower tax rates reduce government revenues and therefore tax cuts need to be "paid for" or else there will be rising deficits. There were in fact rising deficits in the 1980s, but that was due to spending that outran even the rising tax revenues.

Congress does the spending, and there is no amount of money that Congress cannot outspend.

As for "the rich," higher-income taxpayers paid more — repeat, more tax revenues into the federal treasury under the lower tax rates than they had under the previous higher tax rates. That happened not only during the Reagan administration, but also during the Coolidge administration and the Kennedy administration before Reagan, and under the G.W. Bush administration after Reagan. All these administrations cut tax rates and received higher tax revenues than before.

More than that, "the rich" not only paid higher total tax revenues after the so-called "tax cuts for the rich," they also paid a higher percentage of all tax revenues afterwards. Data on this can be found in a number of places, including documented sources listed in my monograph titled "'Trickle Down' Theory and 'Tax Cuts for the Rich.'"

As a source more congenial to some, a front-page story in The New York Times on July 9, 2006 — during the Bush 43 administration — reported, "An unexpectedly steep rise in tax revenues from corporations and the wealthy is driving down the projected budget deficit this year." Expectations, of course, are in the eye of the beholder.
Stefan Jovanovich writes:
With defenders like Sowell, "conservatives" don't need any enemies. Tax cuts don't raise revenue; how could they? You said that taxes would be "cut". As Sowell finally explains, marginal Tax RATE cuts raise revenues. But they do so precisely because they do reward the rich. That reward is the price to be paid for making the country as a whole richer. To pretend otherwise is fatuous.
Lower marginal tax rates work because they reduce the incentives to cheat, especially for the rich. If you are only saving a few hundred basis points, there is very little reason to pay your lawyers to do tax planning - er, legally cheat. If the return is thousands (basis points on your overall tax rate, not dollars), that is an entirely different matter. The Reagan tax rate cuts were effective precisely because they gave the rich a reprieve from the Ford-Carter reforms that had made the high marginal tax rates real. Throughout the 50s and 60s the Roosevelt era Rates of Socialist confiscation had been invisibly moderated by the wonderful loophole of non-recourse financing tat the 54 Act allowed. But that all changed with the 1976 Act - which brought Venezuelan tax rates to bear and persuaded some of the rich to ignore their lawyers and play audit roulette by committing outright fraud.
On June 30, 1865, the U.S. Treasury's net borrowings outstanding were $2.7B. This was 41 times what they had been on June 30, 1860 when the net debt outstanding was $.07B. The peak was not reached until the last bills from the war came in; that came in the August 31, 1865 statement, whose closing balance showed a total debt less cash on hand of $2.8B. (As Grant notes, in the last page of his memoir, after Appomattox he set out to hurry back to Washington to cancel the outstanding war orders.) The June 30, 1865 statement showed these balances:
1. Irredeemable Currency (U.S. Notes aka Greenbacks) - $.46B - Unlike the Gold Notes that were exchangeable on demand for specie, the Greenbacks had no accrued interest costs.
2. Immediate Demand Notes (aka "Gold Notes") $.58B - Average Annual Interest Cost: 5.3%
3. Debt Due in 5 Years or Less (Avg. Maturity 3 Years) $.70B - Average Annual Interest Cost: 7.2%
4. Debt Due in More Than 5 Years (Average Maturity 21 Years) $.95B - Average Annual Interest Cost: 5.8%
Even as they looked at the massive accumulation of debt and wondered how it could be managed, the Republican majority in Congress discovered that they were being snookered. The Constitutional Amendment to abolish slavery had been adopted by Congress in 1864; but it had yet to be ratified by the states. With 36 states in the country and only 22 states in "the Union", at least 5 of the secessionist states would have to be formally readmitted to the Union and vote to ratify the Amendment. In what would now be called "bi-partisanship", the Democrat President Johnson and the Senate leadership under Seward worked the cajole the former rebels into accepting the 13th Amendment. They succeeded; with the admissions and ratifications of Tennessee (April 7, 1865), Arkansas (April 14th), South Carolina (November 13th), Alabama (December 2nd), North Carolina (December 4th), and Georgia (December 6th), the vote of the required 3/4ths of the states was secured and the 13th Amendment became part of the United States Constitution.
The Republicans had not fully anticipated was how eager the Southern Democrats and President Johnson would be to adopt the the abolition of slavery. What they finally realized - as Florida negotiated for its readmission - was that the 13th Amendment was about votes in the House of Representatives and the Electoral College, not about abolition at all. With the final ratification of the 13th Amendment, the Democrat Southern states had gained an increase in representation; they now had more seats in the House and votes in the Electoral College than they had possessed when they seceded from the Union. Apportionment of these states' rights under the 1860 Census had been on the count of ALL all adult white and 6/10ths of all mulattos and blacks. (White, Mulatto and Black were the 3 racial categories in the 1860 Census form.) Now the Southern states had the added House seats and Electoral College votes that came with the full enfranchisement of adult Black and Mulatto males. The coming elections offered the Southern Democrats and their Copperheads allies a very good chance of taking immediate control of the House in 1866 and regaining the Senate and the Presidency as well in 1868. After all, many in the North were as opposed to emancipation as the Southerners had been; New Jersey, for example, had not even ratified the 13th Amendment.
If the Democrats regained control, they would do one or the other of two things regarding Federal finance:
1. The Congress would repudiate ALL the debts incurred during the Civil War; OR
2. The Congress would do an Alexander Hamilton and assume ALL the debts incurred during the Civil War, including the $1.4B owed by Confederate States of America and their secessionist member states
For the Republicans and the Democrats, the Congressional election campaign of 1866 became a referendum on the question of the debt. The Republicans argued that the price paid for the war, in blood and in treasure, would all have been for nothing. They hammered away at the theme that, if the Democrats were elected, the Federal government would repudiate the loans issued during the Civil War as being Unconstitutional; and the bondholders would get nothing. The Democrats did their best to dress up default as part of a populist cause: the poor striking back at the rich. To an amazing extent modern historians like Foner and Richardson actually buy that argument. They think "the people" should have been for at least partial repudiation i.e. paying off the debt not in gold but in greenbacks - non-redeemable, non-interest-bearing paper.
The voting public did not. To understand why is to begin to understand how different the world of the 19th century really was. The holders of U.S. debt in 1866 were radically different people from those who currently hold Uncle Sam's IOUs. Instead of the Fed and foreign central banks and U.S. financial institutions who are the present buyers and sellers, the owners of U.S. Treasury debt after the Civil War were the country's individual citizens. Jay Cooke's 19th century biographer estimated that Cooke created 3 million bond customers; even Foner, who despises Cooke, concedes that he had 1 million subscribers. That meant that, at the very least, 1 out of every 12 adults living in the North in 1860 were bondholders. Treasury debt ownership was as widespread as ownership of U.S. savings bonds was after WW II; but in 1866 "the public" owned ALL of the debt, not just the small denominations.
As a result, the Republicans won - bigly; and they learned their lesson about bi-partisanship. Congress set to work adopting still more Amendments to the Constitution and adopted a new standard for a state's readmission to the Union. In order to have its representatives seated in Congress , a state would have to ratify the 14th Amendment and approve its specific debt and enforcement debt provisions, including Section 4: "The validity of the public debt of the United States, authorized by law, including debts incurred for payment of pensions and bounties for services in suppressing insurrection or rebellion, shall not be questioned. But neither the United States nor any state shall assume or pay any debt or obligation incurred in aid of insurrection or rebellion against the United States, or any claim for the loss or emancipation of any slave; but all such debts, obligations and claims shall be held illegal and void."
By 1868 the Democrats were resolved that repudiation and race war would be their party platform. In his final State of the Union message Johnson announced: "This vast debt, if permitted to become permanent and increasing, must eventually be gathered into the hands of a few, and enable them to exert a dangerous and controlling power in the affairs of the government. The borrowers would become servants to the lenders, the lenders the masters of the people. We now pride ourselves upon having given freedom to 4,000,000 of the colored race; it will then be our shame that 40,000,000 of people, by their own toleration of usurpation and profligacy, have suffered themselves to become enslaved, and merely exchanged slave owners for new taskmasters in the shape of bondholders and tax gatherers."
———————
What the present period does share with the one after the Civil War is the insistence by the voters that the Federal debts be paid. And, then, as now, the smart money thinks that is impossible.
In the decades after the Civil War, both the voters and the smart money were both proved right. As the smart money had predicted, the debt was not, in fact, repaid; it was simply rolled over and gradually increased for the remainder of the 19th century. But, at the same time, the public was paid, and in full. The debts were not repudiated; and the dollar, instead of collapsing, actually gained in purchasing power. Even as the debt remained and slowly grew larger, the demand to own and hold U.S. Treasury obligations strengthened. Both "the people" and the smart money worldwide grew ever more bullish on the dollar and U.S. debt, as they discovered that dollars to paid out in the future were worth even more in goods and services than they were in the present.
This all happened because of one man - Ulysses Grant. By determination and sheer force of will, Grant forced the Congress - both Democrats and Republicans - to pass the legislation that did three seemingly contradictory things:
1. The money "supply" would be increased; contrary to the arguments of both Johnson's Treasury Secretary McCulloch and Republican Senator John Sherman, the greenbacks in circulation would not be "retired"; and the privately-owned banks in the country would be free to issue as many of their own Federal bank notes as they thought prudent.
2. All paper currency obligations - privately issued Federal bank notes and Treasury greenbacks - every piece of printing that the law recognized as legal tender for the payment of private and public debt - would be exchangeable for gold or (for small denominations only) silver coin. Redemption of their Federal bank notes from their reserves of coin would be the obligation of the private banks. Redemption of Treasury greenbacks, gold notes and bonds would be paid out of the Treasury's own specie (gold and silver bullion and coin) reserves.
3. The Federal government would keep straight books and would not spend more than it collected in taxes which would be tariffs only, no income taxes
Grant's reputation suffers to this day precisely because he won a victory in the debt and currency war that followed the Civil War that came with full and unconditional surrender:
1. By adopting the Scottish model of free banking, the United States acquired overnight a responsive and adaptable system of private lending and bond issuance that became the marvel of the world - one that stood in direct opposition to the central bank model that Europe was adopting. Within two decades American private banks and their depositors had become the healthiest in the world, strong enough to be able to bail out the Federal government in 1893.
2. By requiring all paper money to be as good as gold, the United States avoided the corruptions that the arbitrage of legal tender bimetallism inevitably creates. Thanks to the restricted authority given to the Federal government, the temptations for Congress and the President to muck about with the nation's currency and credit were successfully limited. As a result, credit panics were limited in scope and reach; even national crises were over within a matter of days, not years, because no institutions were too big to fail.
Grant's first legislative act as a new President was to sign the bill that Johnson had vetoed - the Public Credit Act : "(I)n order to remove any doubt as to the purpose of the Government to discharge all just obligations to the public creditors and to settle conflicting questions and interpretations of the laws by virtue of which such obligations have been contracted, it is hereby provided and declared that the faith of the United States is solemnly pledged to the payment in coin or its equivalent of all the obligations of the United States not bearing interest known as United States notes and of all the interest bearing obligations of the United States except in cases where the law authorizing the issue of any such obligation has expressly provided that the same may be paid in lawful money or other currency than gold and silver. But none of said interest bearing obligations not already due shall be redeemed or paid before maturity unless at such time United States notes shall be convertible into coin at the option of the holder or unless at such time bonds of the United States bearing a lower rate of interest than the bonds to be redeemed can be sold at par in coin. And the United States also solemnly pledges its faith to make provision at the earliest practical period for the redemption of the United States notes in coin."
By the time finished his second term, his financial system was so well-established and supported that no successor President - Republican or Democrat - dared to mess with the legislative structure he had created for the rest of the century. (The only comparable legislative success in terms of permanently reshaping American finance would be Roosevelt's New Deal.) The only small move made towards British ideal of a government monopoly over money was John Sherman's move to give the Bureau of Engraving sole authority to actually print the U.S. Notes for the individual banks; even this change towards sole Federal authority had to wait until 1877, after Grant had left office. (Grant had opposed Sherman's "reform" because he knew that this would create a supply bottleneck that would result in purely artificial "shortages" of bank notes. As the British had already demonstrated, allowing a single Note Department meant that all banks - both sound and unsound - could be prohibited from increasing lending in times of crisis.)
It was only after extravagance of the Spanish-American War and the foreign exchange crisis of 1907 that Congress once again decided that a new, modern "flexible" (sic) system of Federal government borrowing was needed. Teddy Roosevelt, the first Progressive Republican President, was all in favor because he wanted to raise the money for the Panama Canal. Woodrow Wilson, the first Progressive Democrat President, was desperate to establish an income tax that would extend the reach of the government and its central bank into everyone's private finances and give the Federal government the monopoly power to expand its own "money supply" at will.
Contrary to what is now taught, the U.S. did not "inflate" its way out of its debt crisis after the Civil War. Neither did it suffer the ruins of deflation that every college and graduate student who wants an A on his/her exams learns by rote. The purchasing power of "the dollar" grew as enterprise and invention made things and services better, cheaper and far more broadly available. The size of the U.S. debt remained comparatively enormous compared to what it had been in 1860 and before; but the growth of the country made it possible to carry that obligation with ease while maintaining the Constitutional standard for money that Washington and others had insisted on when they founded the country itself.
And now, after 3 World Wars and the bloodiest century in human history, all financed by fiat money and government debt-reserved banking, here we are once again - looking at Federal promises to pay of a size that, even a decade ago, was beyond imagining.
And yet when the Fed decreases its debt holdings, it is not somehow magically paying off the debt but only selling it to someone else. If that is the case, then won't the lovely future GD predicts depend on Secretary Mnuchin finding an extra $400B from somewhere other than Aunt Janet's piggy bank?
George Zachar writes:
That's right…when the Fed stops rolling over its debt holdings to shrink its balance sheet, the debt will need 'fresh money' buyers.
The bear story is more debt on the market pushing up yields. The bull story is the presence of "natural" buyers needing "risk free" assets…a category that conveniently includes US financial institutions forced to buy them due to increasingly rigorous regulations.
Faust thinks at least scientists at least acknowledge they have a huge incentive to tweak, or outright fake, statistical analyses to make results seem significant or to align with government priorities. Science marchers however treat research as something akin to religious awe rather than acknowledge its flaws. This tends to cause self-identified "science enthusiasts" to only accept science which supports their views.
"Another example is the vocal wing of environmentalists who got up one day and decided that genetically modified organisms were bad for you," Faust writes. "They had not one shred of evidence for this, but it just kind of felt true. As a result, responsible scientists will be fighting against these zealots for years to come."
"Harvard Instructor: Science March Was 'Eerily Religious'"
Steve Ellison writes:
I often say that a benefit of doing research and statistics in our field is that there is no "publish or perish", but only "a cruel but not unusual form of 'capital punishment'", as Richard Band put it, if we get something wrong.

No one in the official world of literature really liked Timothy Snyder's book when it came out in 2010. The NY Times reviewer complained that Snyder had not given sufficient attention to the post WW-II persecution of Jews by Stalin. The New Republic thought he had failed to explain the differences between German military behavior in the West and in the East.
What Snyder did was go through the surviving archive records (mostly Nazi and Soviet) AND everything else written in English, German, Yiddish, Czech, Slovak, Polish, Belorussian, Ukrainian, Russian, and French. He wanted to find out what had happened to the people living between Berlin and Moscow in the years between 1933 and 1945. By his calculation 14 million people who were not soldiers died in those there during those years. In addition, half of all the soldiers killed in WW II died on what is now called the Eastern Front.
Today is the anniversary of what is, by the tally of those years, a relatively insignificant event: 1943: The massacre of Janowa Dolina
GDP figures are "man-made" and therefore unreliable, Li said. When evaluating Liaoning's economy, he focuses on three figures: 1) electricity consumption, which was up 10 percent in Liaoning last year; 2) volume of rail cargo, which is fairly accurate because fees are charged for each unit of weight; and 3) amount of loans disbursed, which also tends to be accurate given the interest fees charged. By looking at these three figures, Li said he can measure with relative accuracy the speed of economic growth. All other figures, especially GDP statistics, are "for reference only," he said smiling.
"Fifth Generation Star Li Keqiang Discusses Domestic Challenges, Trade Relations With Ambassador"
Li's metric—since dubbed the "Li Keqiang index"—has declined for four of the past six years, recording an especially precipitous drop in 2015.
But, argue the authors, there are other indicators.
"Is Chinese Growth Overstated?":
Our results are consistent with work by Rosen and Bao, who argue that Chinese statistical services have chronically underestimated the size of the service sector. Rosen and Bao's hypothesis is consistent with our finding that rail freight growth should receive less weight than the other indicators in the Li Keqiang index. Hence, as the Chinese economy becomes increasingly service-oriented, the (conventional) Li Keqiang index will likely send increasingly faulty signals about the state of China's economy. In fact, our estimate for Chinese growth shows an appreciable acceleration in 2016, even as the official growth rate remained virtually unchanged.
John Floyd comments:
The breadth of Stefan's ken continues to amaze. These are interesting sources of information to put in one's quiver for looking at China and the linkages with related markets. I would add a few points in terms of the data, timeline, and broader market implications:
- Veracity of the data
- Chinese economy is likely to hold up into the Communist Party meeting later in the year
- Important question is beyond that. For example will China follow a Japan style pattern of secular stagnation?
- Various paths China can take will have significant global market implications.
- GDP numbers have merged, but the US is still the largest elephant in the room, and there has been recent cooling.
For the Chinese Communists North Korea is now what Cuba became for the Soviets after Reagan's election. Their mangy dog on a chain in the yard has barked and snarled on cue but the new neighbor's response has been rather different than President Carter's. Since the dog has never economically earned what it eats, its only value has been as a "threat" to the Americans' sense of being "in control". It had worked, in the 1970s to Central America and Southwest Africa, in the 2010s to Japan and South Korea.
But now? China already owns North Korea as the Soviets owned Cuba. Taking it over would be as risky and useless as the Soviets taking direct control of Cuba in 1981. The U.S. simply would not tolerate it. The Cubans in 1980 had no direct means of threatening the United States; the Soviets clearly did. The North Koreans do not yet have the military capacity to threaten even South Korea with a nuclear bomb; they clearly have the missiles and bombers to reach Seoul, but their "bomb" is still far too large and heavy a payload.
The Chinese have just been told that the neighborhood is going to be dog-free, either with or without their help. There is no reason to believe that the North Korean hierarchy has any semblance of rationality; they live in a world of their own information and, in their view, they are now winning the war. The country has survived the terrible famine of the 1990s (itself a product of the Americans' treachery), and it now has nuclear weapons and missiles. (Just as the Iraqi scientists believed in their "progress", the North Koreans' technical people believe in theirs; you do not survive in a dictatorship by thinking that the truth is something that can exists independent of ideology.)
The Chinese have a choice.
(1) They can risk an economic war with the United States similar to the British open blockade of Germany after 1914. The U.S. Navy can effectively seal off all maritime trade with China while staying well out of the range of any land-based anti-ship missiles. The U.S. carriers can do that job just as the British surface ships did and be safe from any submarine threat. The U.S. can immediately confiscate all Chinese holdings of American securities just as we "froze" and then (after 1917) confiscated all German holdings.
(2) They can agree to the Americans' removing the North Korean hierarchy and even offer to help, with their price being the "demilitarization" of the peninsula. (The South Koreans are likely to be willing to accept that at least in nominal terms.)
(3) They can invite Trump to visit.
Our members who are professional traders often write about the feel of the pits and how that information is now missing from any calculations about particular markets. As politics tries to become more and more a matter of computer calculation, there is a similar information loss. The data from what your precinct workers were being told by individual voters is now being discarded in favor of census-based projections.
Here is a war story from the election that suggests that the professional politicians may regret the loss.
"They [Democrats] just didn't have the data or the intelligence. They were using predictive modeling without that human component of knocking doors. They missed it because they assumed they had it. The night of the election, the Democrat chair and I—we spent a lot of time together, so after we finished interviews we said 'you tell me what your polling is saying and I'll tell you what my polling is saying.' Because my polling was saying that Trump was going to win by 8,000 votes, and that's the RNC. It was right. His said 'we're going to win by 5 points.' So when you think you're going to win a state by 5 points, of course you don't invest. You just don't. It changes your compass."
- Republican National Committee (RNC) chairwoman Ronna Romney McDaniel discussing the vote in Michigan
Some historical context is necessary. Let us remember that much of the current Syria situation can be attributed to Obama's "red line" and his naive agreement to have the Russians remove all chemical weapons. Does anyone remember that? Let us also remember that the flood of Syrian refugees is a direct result of the former too. Wouldn't it be nice if everyone could just "get along" and sing Kumbaya? Perhaps in our next life. But not in this one.
The missile strike is a calculated political signal; not a military one. It's how one sets the table for negotiations — not so much in Syria, which is now a lost cause — but much more importantly in North Korea and other places. And on that subject, Gordon and the others will surely change their views if and when Kim tests a Nuclear-tipped ICBM capable of hitting of San Francisco….
Stefan Jovanovich writes:
Kim and I may be hopelessly biased; we think the United States' only sensible policy in the Middle East is to insure the survival and prosperity of Israel. To do that, the U.S. and the Israelis have to choose which side of the ongoing civil war among Muslims is the better bet.
It is not a difficult choice; the Sunni majority countries are the only ones that are not absolutely focused on the destruction of the Great and Little Satans.
What the missile strike - by its size and focus - has done is show the Sunni countries (many of whom just happened to be visiting the White House recently) that President Trump is not someone who believes in military gestures. He is actually willing to break things permanently. That air base is gone.
The fact that the missiles were in the air as the President sat down to dinner with the one country in the world - other than the U.S. - that can destroy North Korea's nuclear threat is, of course, a mere coincidence.
anonymous writes:
Just like everyone else, you're entitled to your opinion, but please excuse us for questioning another unilateral action in the Middle East that does little to serve US interests. If anything, I would expect it to accelerate nuclear programs in both North Korea AND Iran.
You should be asking yourself who gains from this action, and why Little Marco and McCain are ecstatic about the news. I understand that anything that helps Israel is probably fine in your book, but I find it curious that noone seems to be questioning why a rational actor like Assad would be gassing people on the verge of a peace process.
A civil war has been going on in the WH between the populist platform that Trump ran on, and the globalist policies of the existing state apparatus via the proxy of Kushner. Based on these recent events in Syria, Bannon being stripped from the NSC, and the latest news that he and others may be out completely, things are not headed in the right direction for anyone who actually voted for change last election.
And so it goes…
anonymous responds:
Your conclusions about how North Korea and Iran will view this are interesting — but are diametrically opposite to how I and many others may view this.
One must ask the question, why would Assad use chemical weapons right now? This is very odd timing, don't you think?
The only plausible explanation was as a test of Trump. And Trump's response was a calculated signal to the world.
You can argue what the signal meant. And you can reasonably argue that it's a bad message.
But for me, it meant several (good) things:
1) International standards (Geneva Convention) matter and we are not going to rely entirely on the "international community" or the UN or useless financial sanctions.
2) Violating deals and treaties have real consequences. This is a signal to Iran regarding their Nuclear accord with Obama.
3) We are not afraid to use force and we will not be intimidated by the playground bully.
Ultimately, you have to decide whether there is good and evil in the world and if there is, who are the "good guys" and who are the "bad guys" in the world. I will readily admit (and here I am being an idealogue) that I am one of the good guys. And I want the good guys to prevail in the least bloody way. And that means carrying a big stick.

The last major change in Federal tax law (excluding 1986, which was not, IMNHO "major") the Economic Recovery Tax Act of 1981. It was also adopted into law in August by a newly-elected President.
There were a few differences. The ERTA had no serious opposition. It was introduced by the Democrats; Dan Rostenkowski, the newly-elected Chairman of Ways and Means, was the initial sponsor. The bill passed the House on July 29, 1981 (323–107), the Senate on July 31, 1981 (by voice vote), was reported by the joint conference committee on August 1, 1981; agreed to by the Senate on August 3, 1981 (67–8) and by the House on August 4, 1981 (282–95) and signed by President Reagan on August 13, 1981.
I have no doubt that the current bill will be introduced by Congressman Brady, the current Chair of Ways and Means, and that it will make it from committee to the House floor. The odds are also better than even that the Republicans will give it a majority vote; but there is absolutely no chance that the bill will pass the Senate on a voice vote.
So, the matter will come down to a guess on the likelihood that the Senate will adopt new rules or a precedent that will effectively nullify the ability of the minority to hold up legislation by talking it to death.
PredictIt makes Gorsuch's confirmation a near certainty.
It is difficult to see how the odds against "tax reform" will be significantly worse.
As to what will be the final compromise that produces the actual bill…. ERTA ended up being named Kemp-Roth, even though neither of its Republican sponsors thought it went nearly far enough towards gutting the absurdity that is U.S. income tax law.
One sees that everything is topsy turvy with the service reform that repubs are now pointing to. Apparently the agrarian reformers have put a framework in place where a new plan must be revenue neutral or else it has to subject to whatever non-reconciliation is. To the layman that means it's a lot easier to get a revenue neutral plan in. Washington loves that because gov spending won't be decreased. But the fly in the ointment is that any proposal to reduce service rates will generate enormous increased revenues through growth and compliance and proper business activities rather than those designed to reduce payments to the service. Supposedly the "non partisan" budget office made the congress agree that there can't be dynamic scoring. So the Lafferian correlation between reductions in service rates and growth can't be taken into consideration. Thus, the whole thing has an improper foundation, a twisted acorn that must grow into a twisted oak. I've found that all things built on improper foundations eventually crumble.
Rocky Humbert writes:
Since taking office, I count that to-date, Trump has eliminated over 90 government regulations; some of which are very significant and positive from an economic growth perspective (if one is inclined to view the cost/benefit ratio of such regulations as high).
Rocky wonders whether Vic has any hot water in his Connecticut manse. Why? Because he always seems to have a bucket of cold water at the ready.
Ralph Vince adds:
And further to Rocky's point comma it is estimated that these regulations costing economy about to trillion dollars a year. That's one eighth of our economy. Cut that in half reduce half of these regulations and you see an immediate 6% bump in GDP. In my case I have spent over 150 hours in the last month simply wrestling with the regulations caused by Dodd-Frank. Those who oppose the president on the political scale to sew an ideological grounds but in the nuts and bolts world of trying to get anything done and America the regulations are stultifying.
That 6% bump in GDP is before any kind of multiplier is put on it. Can again go back and look at any of the great social programs have been started and worked successfully in America from Social Security to Medicare to Medicaid they all coincide with double-digit GDP growth, something I personally and looking for between now and January of 2019. Taking a machete to the Jungle of regulations anyone trying to start or run a business or even so much as take out a mortgage has to contend with, as the numbers illustrate goes a long way towards getting his towards that double-digit growth, and possibly then some type of healthcare plan in America. People have been flying to this putting the cart before the horse.
Kim Zussman shares the article:
"How to Engineer a Trump Boom"
Cut taxes, deregulate, build roads, bridges and airports—and don't start a 1930-style trade war.
By ROBERT J. BARRO
Stefan Jovanovich writes:
Mr. Barro is looking through the large end of the historical telescope. Trade wars only occur when countries are already having shooting wars; they begin and end when one country loses all its money. The 20th century's "trade war" began in 1914 and only ended in 1945.
What "explains" the 1920s is that the one country in the world that had any money - the United States - decided that it could afford to accept other countries' central banks' valuations of their domestic currencies. What explains the 1930s is that Herbert Hoover and Franklin Roosevelt both agreed that the way to solve the collapse of the Wall Street credit bubble was for the U.S. to join the rest of the civilized world and undertake its own default on its domestic currency.
When economists now say that countries can inflate their way out of their debts, they are referring to the magic of the defaults of nearly all the international loans issued after the Great War. No one got paid back because the valuations accepted for the initial loans (mostly from the U.S.) were as fictional as the current Venezuelan exchange rate; and the Americans decided that having the U.S. Treasury own all its citizens' money was the ideal way to revive American credit exchanges.
Academically trained economists insist on treating political economy as a science, yet they believe, without evidence, that international trade was "free" after World War I. They see a world without quotas, currency controls and imperial preferences after 1918 as a kind of mystic vision that is true regardless of any actual facts. They believe this version of history with even more fervor than LDS believe in the story of Joseph Smith and the golden plates. The Mormons, God Bless Them, consider their gospel a matter of faith; Professor Barro and his colleagues must pretend that it is all somehow Reed Smoot's fault.
Bad stories are always the ones that get told. They have the virtue of pretending that events have "lessons" and that history is a sequence of binary choices, each of which determines what happens next.
To this day almost every book about WW II in the Pacific will identify the Battle of Midway as "the turning point" in the struggle between the United States and Japan. The literature about the Civil War does the same thing about Gettysburg. In both cases the reason is simple: you can pick out a single dramatic moment in each battle - Pickett's Charge, the U.S. dive bombers attack - and make it the hinge for all subsequent events.
The Confederacy still had a chance to win the Civil War a year after Gettysburg; but for events that were not under the control of Lee and his Army of Northern Virginia, Lee and Davis' goal of a secession settlement through the political defeat of Abraham Lincoln and his Union Party would probably have been achieved. Lee saw Gettysburg as a defeat but hardly as a fatal catastrophe. It had reduced the Union Army in the East to literal impotence; for the rest of 1863 and much of the spring of 1864 the Army of the Potomac literally sat in its field tents and waited.
The Japanese setback at Midway was hardly, in their eyes, the beginning of the end. If the plan to capture Hawaii was now deferred, it was not abandoned. It took the naval Battle of Guadalcanal, which came over 5 months later, for the Japanese Navy to give up its belief that its ships and sailors controlled the Pacific Ocean.
The only reason to study events in detail is to realize, yet again, that the "what happens" is best understood through the data. The numbers in the supply chain are the story that comes closest to the truth; and their fluctuations, like those in the market, are determined by present actions, not past "forces".
Bridgewater just published Dalio's 61 page treatise on Populism.
In summary, populism is…
• Power to the common man
• Through the tactic of attacking the establishment, the elites, and the powerful
• Brought about by wealth and opportunity gaps, xenophobia, and people being fed up with government not working effectively, which leads to:
• The emergence of the strong leader to serve the common man and make the system run more efficiently
• Protectionism
• Nationalism
• Militarism
• Greater conflict, and
• Greater attempts to influence or control the media
Stefan Jovanovich writes: 
"In the period between the two great wars (1920s-1930s) most countries were swept away by populism" has to be one of the great howlers of all time.
The political parties and leaders which held and gained power in Britain, France, Italy, Germany, Austria, Hungary, Romania, Greece, Spain, Portugal, Belgium, the Netherlands, Finland, and Poland were all dominated by imperialists whose policies assumed that the nation took priority and that acquiring greater territory was the ultimate goal of warfare itself. There were exceptions among leaders and nations - Leon Blum, the Czechs, the Norwegians, the Swiss and Swedes; but these people had no control over events.
Mr. Dalio should stick to counting his and other people's money and leave history to us paupers.
 
—
keep looking »
Archives
Resources & Links
Search