What it cost to see the cubbies play:
Standing room only ticket prices at Wrigley = 2.5K
Standing room prices at Progressive Field (really?) is 650
Cubs behind home plate = 18K each
Progressive field = 3K
This is a fascinating book of 1848 by an exacting character who writes like Galton: "Eight Years' Wanderings in Ceylon" by Sir Samuel White Baker
.
.
The S&P 500 has been in backwardation continuously since October 17, 2008 as the dividend yield on the S&P 500 has exceeded the risk-free interest rate. Prior to that date, the S&P 500 was always in contango except for a few days in March 2008. I think the backwardation is bullish; Philip Carret said in 1931 in The Art of Speculation that "borrowed money is the lifeblood of speculation", and it is very bullish when "stocks carry themselves."
What were significant real estate bubbles in history? What were the aftermaths of their popping?
Stefan Jovanovich writes:
In U.S. History you can start with William Duer and the Ohio Company.
anonymous writes:
The book Manias, Panics and Crashes is good as is the book Devil Take The Hindmost .
Night Time Surgery 'Doubles Death Risk':
People who undergo surgery at night are twice as likely to die as those operated on during regular daytime hours, research suggests.

The findings, being presented at a conference, also suggest a higher than usual risk of death among those who have surgery later in the day and in the early evening. 30-Day Hospital Survival Rates The results are based on studying 30-day survival rates for patients at a hospital in Montreal, Canada. Between April 2010 and March 2015, the researchers were able to compile a database of 41,716 emergency and routine operations carried out on 33,942 patients.
The operations were classified as taking place either in the daytime between 7.30 am and 3.29 pm; during the evening between 3.30 pm and 11.29 pm; or at night between 11.30 pm and 7.29 am. The researchers found that, after making allowances for assessment of patients' overall health and other factors such as age, those patients operated on in the night were 2.17 times more likely to die than those operated on during regular daytime working hours. Also, patients operated on late in the day were 1.43 times more likely to die than those operated on during regular daytime working hours.
Arch Stanton notes:
The article says the study made "allowances for assessment of patients'
overall health," but in my experience hospitals undertake surgery at
night only if it's urgent. This seems like a huge bias.
I'll go with the prediction market which reduced the probability of wining to 0.30 from 0.37 for Trump. Having listened to the debate, it is hard to believe that anyone could have thought Trump won the debate. He was totally unprepared. He could only mutter "wrong" and talk about his abilities in response to totally prepared remarks from Hillary. The Times gave a good fair analysis of the debate. As did Washington Post and Fortune.
anonymous writes:
The prediction market is not anything like the markets that you all trade in every day. (Those of us out here in the piney woods are guilty of buying and selling stocks on occasion but comparing what we do to what you all do is like comparing subsistence farming to Cargill.) For one thing, there is no size. The move down 7 points came on basically no volume. If a stock moves that much on that little money changing hands, the shares belong to a business that is already bankrupt. Oh, wait, that is the general business magazine trade these days….and the newspaper business. For those who want to know where the money went… There is not much volume; but there is, as there used to be with Berkshire in the good old days when its owner did outperform the market, some considerable size.
Victor Niederhoffer replies:
I believe that the many small traders with insights and incentive to make money keep the prediction market very accurate. And there are numerous studies that show that the prediction markets work much better than the polls. (I think).
Andy Aiken writes:
A problem with most prediction models, including prediction markets, for the US presidential election, is that they combine state polls using a Gaussian copula-like approach. Andrew Gelman, political scientist at Columbia, showed how this approach is subject to the ecological fallacy. He resolves this with a hierarchical Bayesian model, which Nate Silver adapted for his 538 site. This is not to say that 538 is accurate, since it is only as good as the polls that are used as inputs, but it avoids a common methodological flaw. It doesn't take too much capital to manipulate a prediction market. I personally know some people close to Bush who in 2004 would push up or down the Presidential Election contracts market on the Iowa Electronic Market, merely to influence perceptions. Brexit may have been an example of such a manipulation attempt.
In the Industrial Revolution in London many new workers came to work for pennies. The Royal Mint did not want to be bothered coining small change, but it made it difficult to pay the workers. A private mint began minting pennies and became the de facto currency to pay pennies to the workers their meager wages.
Now, $100's are almost too small to carry enough cash for traveling and business needs. I had difficulty spending 500 Euro notes as most establishments wouldn't take or break them. Credit cards and other forms of money are more common but with a large vig. Bit Coin if it becomes more popular and stable seems like a good solution. When I was in New Zealand I had to go through some gyrations to buy from private parties, or transfer money funds through banks to pay private parties. Each time I had to pay quite expensive transfer fees and commissions to transfer funds and to convert currencies.
An international currency that can be split small, or transferred in large size and move large amounts internationally would be very beneficial. Negative rates add to the vig of holding cash. There needs to be a better currency.
"There is a tide in the affairs of men, which taken at the flood, leads on to fortune. Omitted, all the voyage of their life is bound in shallows and in miseries. On such a full sea are we now afloat. And we must take the current when it serves, or lose our ventures." - Shakespeare
Jim Sogi writes:
The connection between tides and earthquakes allows some degree of prediction of timing which was difficult before. As with markets, it's not so much whether, but when.
Richard Prout writes:
Well a guy in NZ used to love doing this: Predictweather.co
Everyone says he is a nutter.
I read a tiny bit of related science and it actually did seem to suggest more quakes due to global warming and water pressure on plates, and also big tide issues.

The Autobiography of Frank Tarbeaux is well worth the time. It was a great recommendation from the chair.
I like how he found out that horses with a weaze, a lung condition in the east could be bought for $25 and then freight trained to Wyoming and cured by the mountain air and then sold for as much as $500 depending on the quality of the stock.
And that if you wanted men to play cards after dinner serve burgundy since a man will like a warm and soothing feeling that yields to the idea of cards rather than serving champagne which gets a man worked up and wanting to stretch his legs looking for ladies after the meal.
Bertrand Russel's sage advice is a two minute meal for a lifetime.
Stefan Jovanovich counters:
Fortunately, by that time, the old fart didn't have that much longer to live. Why does anyone ever believe anything that a communist ever says - even the ones who later recant? Russell ignored the central facts about Marxism for almost his entire life and believed that "communism is necessary to the world". He criticized the Soviet Union but that seems to have been primarily the result of Lenin's being uninterested in Russell's own genius (they met in 1920 when the philosopher went to Moscow to see what wonders had been wrought by the "communist experiment"). To the end of his life Russell believed in and praised the tyranny of experts. That seems to be the vice of very, very smart people; they cannot understand how or why all the stupid people should be left to be free to muddle through their own individual lives.
That sentiment was behind Russell's belief in his own racial superiority: "It seems on the whole fair to regard Negroes as on the average inferior to white men, although for work in the tropics they are indispensable, so that their extermination (apart from the question of humanity) would be highly undesirable." He wrote that in 1929. When he discovered how much that opinion went against the grain of good Leftist doctrine, he did his best to pretend he hadn't meant what he wrote and that, in any case, he was only discussing the question of environmental conditioning.
As for his advice about study and school, only someone born a Lord could be so ridiculous. No one who goes through conventional education is allowed to ignore what the school teachers "wish to believe". If they persist in the delusion that they should only ask "what are the facts?", the smarter they are the less likely they are to make it through. Nora's favorite Physics professor at Cal dropped out of high school in the 10th grade because, as he put it, "I could either go completely crazy or finish". Russell never once in his life faced those hurdles so, of course, he could give people the kind of advice that regularly got people shot everywhere that Marx and Engels were part of the curriculum.
"People in Los Angeles are getting rid of their cars"
Uber and Lyft have already devastated investments in taxi medalions. Their ride sharing applications will cause the car manufacturing industry to shrink from the current peak. Replacement parts may increase as the average fleet wears out rather than ages out.
Watch LA traffic to determine if the increase in ride sharing causes congestion to actually decrease. A decrease in congestion may result in a decrease in the demand for transportation infrastructure, and lower profits for specialty construction equipment and contractors. (I tried to convince the local county government not to fund the extension of DC Metrorail and let software apps handle the growth in travel. Obviously, I failed to convince them.)
Be careful with investments in toll roads or toll road bonds (short opportunities?). Income of parking company REIT's may also suffer at some point, but this may be hidden by capital gains if interest rates remain below market clearing levels.
Lately, I've been studying a lot of close up magic. Knowing how magic works gives a glimpse into many market behaviors. I've realized that the market mistress is the best magician ever. That being said, Jay Sankey provides the best magic tutorials I've ever seen on Youtube and I recommend that you subscribe and see how "in your face deception" really works.
Here's a classic trick that will fool anyone, and this guy is the best. Without any equivocation, I will say that this is the most elegant card trick I've ever seen. (As an aside, I'd fast forward the video first to 17:00 to see how the trick in full to gain perspective, then back up to the beginning to see the behind the "scenes"). This will be the best 18 minutes you ever spent learning something new.
Jonathan Tepper sent around the various "Value" gurus checklist's for investment in a company. Some useful info, however, I've learned investing has a lot of jazz elements, the notes between separate the winners and losers. Nothing is truly useful if everyone knows it, which is why so much of TA and accounting fundamental stock scans and the like that are now given away for free by brokers to lure in the public have no chance of working more than a coin flip and will be totally useless soon. The same may be said for much of the quant algo VWAP world. New paths are needed. Peaceful Labor Day to all.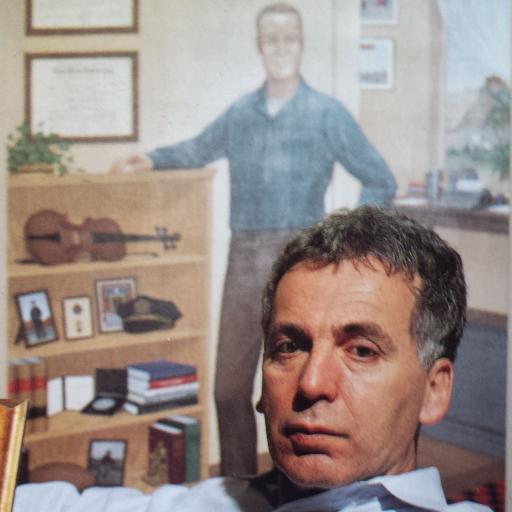 The Final Meeting of the NYC Junto, organized by Victor Niederhoffer since 1985, will take place today, Thursday September 1, 2016. This Junto has lasted just as long as the original in Philadelphia. Thanks to all who participated over the years and made it such an augmentative experience.
Today's meeting will feature Andrew Bernstein who will speak about The Heroes of Capitalism. Meeting starts at 7:30pm, speaker begins at 8pm. Location is the General Society Library, 20 West 44th St. (Between 5th & 6th avenues). New York, NY. All readers of DailySpeculations.com are invited to attend.
This came across my twitter feed.

CEO PERSONALITY AND FIRM POLICIES, Gow et al.
Abstract:
Based on two samples of high quality personality data for chief executive officers (CEOs), we use linguistic features extracted from conferences calls and statistical learning techniques to develop a measure of CEO personality in terms of the Big Five traits: agreeableness, conscientiousness, extraversion, neuroticism, and openness to experience. These personality measures have strong out-of-sample predictive performance and are stable over time. Our measures of the Big Five personality traits are associated with financing choices, investment choices and firm operating performance.

and conclusion:
Finally, we examine associations between CEO personality traits with observed investment and financing choices and firm performance. We find that openness is positively associated with R&D intensity and negatively with net leverage; whereas conscientiousness is negatively associated with growth. In performance tests, extraversion is negatively associated with both contemporaneous and future return on assets and cash flow. However, our results are descriptive and further work is necessary to understand the nature of the causal relations, if any, between personality and firm policies and performance.
Based on the timing indicated, he must be significantly underwater at this time. That assumes he has not thrown in the towel by now: "Soros Doubles His Bet Against S&P 500 Index"
John Bollinger writes:
The interesting question for me is: Why is he advertising this now?
Peter Tep writes:
Good point, John.
Sounds like he is releasing the hounds, so to speak.
Did the same for his short Aussie dollar trade some years back and also his long gold position–get long, get loud.
Jeff Watson writes:
The more important thing is, who cares what the Palindrome says he does. Whenever anyone who's purportedly a big player discloses his supposed position, I look at his motives with a big grain of salt.. People bluff in the markets as much as they bluff at final table of the WSOP. It's all a mind game, and while one should take in what the opponent says, keep in mind that their disclosure is not for your benefit and it could be a bluff. A good lesson is to look at announcements like this and try to find tells….they exist. Nobody ever discloses their position(real or fake) to the media to be altruistic and benevolent. The sad thing is that many people(retail investors, CNBC watchers etc) believe in the good will of the Palindrome and the Oracle to the small investor. Those same unknowing investors are the pilchards that are eaten by the sharks.
anonymous writes:
"keep in mind that their disclosure is not for your benefit"
That is a key. Even if it is true it is still not for our benefit. For example "they" cover while "we are riding a growing loss waiting for the idea to play out. Our entry was their exit. The flexions/greats/insiders see angles we can't, if we listen regularly our account balances will be eaten.
Petr Pinkasov writes:
I struggle to see how in 2016 it's even intellectually sound to present Q as another 'dagger on the steering wheel'. It's hard to quantify the intellectual capital that investors are willing to pay 50x earnings.
Alex Castaldo writes:
Exactly. What is the Q ratio for AAPL, how many factories do they own and how much are those factories worth in the marketplace? (Rhetorical question). The Q Ratio is a statistic from another era, when John D. Rockefeller built oil refineries bigger than anybody else's or when Mr. Ford bragged about his new River Rouge plant. It has limited value in many businesses today.
Another smaller point: the proposed tail hedging strategy is designed to break even if the S&P declines by 20% in a calendar month. In the last 30+ years (367 months) this has happened on only one occasion (October 1987). It is quite a rare event. Would you do this tail hedging all the time? I am not convinced that the numbers work when you consider that every month you are paying for put options.
Alston Mabry writes:
Doing some searching, I ran across this on FRED:
Nonfinancial Corporate Business; Corporate Equities; Liability, Level/Gross Domestic Product
Cheap-seat question: I know what GDP is, but I'm not sure about "Nonfinancial Corporate Business; Corporate Equities; Liability". Is that simply adding up the liabilities side of the ledger for public companies? Actually, it peaks Q1 2000, so it must involve market capitalization.
But it does peak Q1 2000 and Q3 2007. Of course, ex ante how do you know it has "peaked"?
Ralph Vince writes:
All measures from an era when there was an ALTERNATIVE to assuming risk — that alternative now is to assume a certain loss, or, at best, a large rate markets exposure for the (slightly) positive rates at the longer durations.
This is an ocean of money that is coming through the breaking dam. It likely will go much farther and for much longer than anyone ever dreamed. Imagine the unwinding of the government-required-soviet-style Ponzi schemes like Social Security, which, at some point must start affording for self-direction to provide an orderly unwinding. Not only from the natural bookends of life expectancy, and pushing out the book ends to where too few could expect to ever collect from it, but the pressure from below in a runaway market for self-direction. This too will fuel the hell out of this run and make it last much longer than anyone dreams of.
Every equity that yields a dime has greater value than the certain loss; every wigwam that provides shelter too, from investing in the ingredients of pizza in Pulaski to Poontang in Pyongyang, all the wealth of the world must come out of the shadows and find a risk — and this creates a self-perpetuating feedback that is something we've never seen.
This is the move that comes along once in a century at best, and we're already starting into it. The measures of the world of positive rates (which may not be seen for a long time) I do not believe are germane to the world today.
26fe
I am struggling to find some headline grabbing pundits who are very bullish. If you are aware of any, please highlight them as I'm curious.
Steve Ellison writes:
I have come across a non-headline grabbing blogger named Logan Mohtashami who is very bullish with a thesis that the so-called millenial generation in the US is close to ramping up its household formation and spending. The ten ages in the US with the largest populations are 25, 26, 24, 23, 27, 56, 55, 22, 52, and 28. This is a US-centric thesis as most other advanced economies do not have large millenial generations.
The productivity drop fits into this thesis because the existing workforce has been aging fast.
Here is a sample:
Interview: "Why the American Recession Bears Failed":
Let me take this opportunity to remind Mike and the other recession callers that a true recession requires certain things to occur. First, we need over investment that creates a supply and demand imbalance in the economy which in turn creates demand destruction leads to a recession. I am not talking about just two negative GDP prints either. We also need a cycle where unemployment claims rise as companies lay off people to keep their stage budgets manageable. When unemployment claims gets to a 323K, 4 week moving average with breath, then we can start talking about a U.S. recession.

But, unemployment claims have never broken come near this level, despite weakness from Europe, Japan, China, Brazil and many other countries since 2011. Even with the oil and commodity collapse, we never broke higher on unemployment.
Jeff Watson writes:
Temperature minimums tend to increase grain prices. The second chart below is Dutch Guilders per 100 kg of wheat (in France, Italy, England, Germany) . The first chart is rye: an indexed price series in Germany. Cold weather crops like rye, barley, oats, milo etc also show huge increases in prices.
Stefan Jovanovich writes:
Jeff may disagree, but I think you have to include the effects of
war. The two conflicts that were, in their own ways, as ruinous as the 2
World Wars: the 30 Years War (1618-1648) and the Napoleonic Wars
(1803-1815) - both overlaps the periods of dramatic increases in grain
prices in the charts.
.
.
.
.
.
.
.
.
.
.
.
.
.
.
anonymous writes:
Or perhaps, during minimums, war is more prevalent, I don't know. As an aside, here's an interesting article from the National Geographic.
While not a peer reviewed journal, an interesting takeaway quote that
provides food for thought is: "Temperature is not a direct cause of war
and social disturbance…The direct cause of war and social disturbance
is the grain price. That is why we say climate change is the ultimate
cause."
Most investment is currently directed to the most profitable asset: Renewables. It's so voluntary that non-utilities and utilities alike are jumping into the game. This includes Exelon, Southern, Duke, Dominion, NextEra. Google, Apple, Microsoft, Berkshire and several new players.
Today, renewables are the industry's cost leaders. Everyone wants margins. Few are willing to risk billions in marginal assets (new coal, new nuclear, new gas boilers, new oil burners).
Keep in mind, that the nation has surplus capacity. The market for that capacity is clearing, but it will take several more years to reach stability.
Also, keep in mind that the nation's utilities all received 100% government guarantees when they build existing coal, nuclear and oil-fired power plants. Some utilities, like Southern, are capturing more than 100% government assistance. Others, like Exelon and Entergy are capturing a second round of government guarantees on fully depreciated power plants (New York). However, for the most part, government tired of these guarantees and told utilities that (1) they would be compensated for any stranded costs, (2) after receiving payment they are on their own and (3) they must rely on the free market for future revenues. Apparently, the free market valued these depreciated assets so low that owners are now begging for new government support (Exelon, Entergy, Dynegy). Renewables never received the same level of government assistance as their larger cousins and they are not needing additional financial support.
Suzanne Simard is a Canadian scientist who has been studying forests for the last few decades, with her work focusing on the underground networks that trees use to share resources with each other and other species such as fungi.
Her TED talk starts slowly (you can skip the first 5 minutes) but has a summary of her ideas.
This episode of the RadioLab podcast also covers the basic ideas (and visits the New York Botanical Garden).
That podcast includes Jennifer Frazer who writes The Artful Amoeba blog for Scientific American. Here is an article she wrote on Simard's work: "Dying Trees Can Send Food to Neighbors of Different Species"
2453
It is interesting to consider if certain "self-help" people who offer advice on "refraining" and supposed "nlp brain programming" with insistence on "not being your guru" are unintentionally the ultimate hoodoos.
I recall a legendary golfer hanging out with a fellow and I swear he never won again.
I read of a famous entrepreneur consulting with this individual and I believe he lost his business.
I see a legendary hedge fund manager on twitter taking selfies with a fellow and I hear he has not beat the risk free rate in at least 15 years for his clients.
The secret might be that the "self-help" type is actually (and unintentionally) a parasite feeding on the celebrity of these formerly esteemed, perhaps washed up people to better fleece the sheep by borrowing their prestige.
If it is true, the conclusion is very negative for bonds for the lifetime of, say, someone who might be listening to a self-help guru for financial advice.
Jim Lackey writes:
No. NLP is learned natural by all athletes. The best way to communicate with another person is to figure out their state. It's very good.
Guru? Self help books? There is always something to learn from any human on this earth. A good book has a meal for a life time. A decent book a meal for a day. If we realize a book is bad we have a quick laugh, then a cold shiver of humility.
I assume your point is buying into a guru/system. That is learned right here on the Dailyspec. All fixed systems are doomed for failure. Humans are dynamic and life is not static, unless you stop learning.
I think I know whom the previous post was about. I read those books in my 20s. Here is what I learned:
How to focus
Example: consistent reaction times in my race cars. That requires a pure visual state focus on one light. How? Relax, even though my car was making 950 horse power and I was very excited. Tune out all auditory with out the use of ear plugs as I needed to hear 5 seconds into my run. Eyes see better into dusk and at night learn how to adjust for the tenth of a second reaction time gain or lose to a false start, redlight. My reaction times were always good, under a tenth. However to be great they must be 0.005 to 0.000001 every time. Trading? Why was it when I lost big, my heart rate went to 180? Yet 125 fast walk when I won? A joke. One day I put on my motocross helmet and took a picture of myself at my desk. I was going to send it to a friend that was in the crash with me. My heart rate dropped to 99. That was learned behavior or the state I was always in at the starting line on a dirt bike. With visualization I can put on my helmet in any situation for life, figuratively.
Lastly kinesthetic.
If you can't get into that state, quit. Trading, sales, romance, which I have at this point in my life reversed that order of preference. Point is if you're satisfied with a small profit, if you don't get excited closing deals, if your only interested in a quickie– take time off, a disaster is imminent. Get the joke? Paying for a life coach? It's a percentage of profit on a mutually beneficial exchange. No profits, someone is fired. I've been fired. I like tacos.
The Rise and Fall of American Growth by Robert Gordon is a great book that is worthy of space in your library, but at 650 pages this is not summer reading.
It focuses on two periods: 1870 to 1940 (rapid to 1940, slower thereafter) and 1940 to 2015
Insights:
1. The great inventions are only made once.
2. GDP increase did not measure the value of the improvement in living.
3. Baumol's disease–a Mozart quartet always requires four players. On the other hand, records, tapes, CDs, DVDs, and ipods cure (or nearly cure) the disease. I wonder how this cure applies to education and to illness detection and correction.
4. Perhaps the greatest invention was the written language. The movable type printing press enabled widespread literacy. Geniuses developed and communicated to the world. The Internet is more important than the movable type printing press. Dr. Marshall Greenblatt, "The Internet will increase the number of geniuses available to the world by a factor of ten." (1995) Einstein was born in 1879. The world population at that time was 1.2 billion. Today it is 6 times larger. Therefore, the frequency of an Einstein level intellectual capability is 60 times what it was in 1879.
The Internet was introduced only 25 years ago and it is still spreading. A genius born today in Western China probably has access to the Internet and can exercise and improve his or her innate genius. Chrome book $149.
One impact of the Internet is that education of children will be taken out of the hands of the government. The changes will be both incremental and total. An incremental example - much music education it already done outside the public school system. Some of the changes are total. At this time, 3% of the population is home schooled. Private schools account for 10% of the population. Enterprises and governments will hire certified employees (CPA, PE, Cisco and Microsoft). Other certifications will be obtained outside the public school system. There are numerous examples of the Internet increasing communism – the good kind such as Wikipedia and Linux. These are examples of equality of access not the equality of outcome, which is the target of socialism.
6. Policy prescriptions
Reverse the socialism policies in the Federal and state governments. Focus the Federal Government on the few items that are required:
-Defense of the country and its critical interests
-Enforcement of responsible contracts (exempli gratia selling yourself into slavery is an irresponsible contract and is not enforceable.)
-Enforcement of a reasonable legal code
-Minimum necessary regulations at the federal level
-Simplify the tax system I don't expect much progress on the policy recommendations above.
Nonetheless, I think that the Internet is such a powerful invention, that the growth rate over the 2015 to 2050 period will be about 2.5% - range 2.0 to 3.0 – even with low productivity growth and low world population growth. Costs of education, illness detection and illness correction will collapse resulting in significant improvement in the standard of living even with low economic growth.
anonymous writes:
The usual publishing quibble. Gutenberg's extraordinary invention did NOT lead to an explosion of literacy but to an explosion of book collecting among the already literate - the teachers, monks, and other clerics. For the first 50 years all the books printed were copies of Latin manuscripts and new works written in the same language. Literacy only grew after broadsheets became widely circulated and that had to wait for the invention of cheap paper and less expensive inks.
2c94
Here's a BBC story on the Kabali movie mania phenomenon:"How Rajinikanth and Kabali Mania Swept India"
Here is the trailer for the movie.
Here is the theme song with lyrics.
Here are fans in Japan reacting to the star, Rajinikanth.
"Bezos Tops Buffett as World's Third-Richest on Amazon Rise"
Has anyone done a study on company CEO's making top millionaire lists and subsequent returns in their stock after? Amazon is a fantastic company, but it feels as though there may be a ballpark renaming analogy here.
An old school suggestion:
I notice that the kidz today like to get to their destinations fast. They need a hotshot, and their routes all have to be high priority lines. Whether they need to get to a punx show, get a fix, get laid, get MD 20/20, get on tv, get a pokemon, who knows? I personally think they are missing a big part of being on the road.
Look, I understand that sometimes we all need to be in a hurry. But one of the beauties of the road is that it forces you to become patient. Some of the most interesting experiences I've had were by hitting the trails less traveled.
What most kidz do if they get ditched or pulled off a freight is to give up, head to the highway, and thumb it out, or call one of their pals/family members to come get them. (The conveniences of modern society, and quite a cop out if you ask me.)
Back in the day however, hoboes and tramps were much tougher. If they got ditched, they would drill it to the next station or jerk water town. They would follow the tracks the whole way. Once tramps came to a small town, they might jungle up there and wait for the next drag, or go into town and beg. The Boes would look for work. If no trains stopped there, they would keep moving. Always following the tracks.
What am I trying to say? I am not telling anyone how to live their life, but I will say there is a hell of a lot of opportunity and authenticity to follow the rails all the way, especially if there are no freights available.
If you look at the rail lines today, many of the little rail towns still survive, and are inhabited. They had to be spaced no more than 20-25 miles apart max, because the old steamers took on water. This is especially true from the central midwest to the east coast. I have found plenty of work opportunities, and kind people who have helped me on the way in those towns and villages. Of course, I've ran into a few nut balls, but you'll find them everywhere and in any situation if you are out there long enough. Out west, it can be a little dicier. Many of the old water tank towns have been pulled up completely, or are further apart. This is one reason why back in the old days, many of the eastern tramps and Boes did not need a bindle. Freights would stop more frequently in the east, which is still true today. In the west, you need a bindle, period! You can still get over the railroad drilling it, if you are prepared. It isn't easy. It can be rough and tiresome, but the trouble can be well worth it. You need to follow the code when you arrive in town at all times, or you will blow up the town!
Bottom line, if you want more hair on your chest, be more manly, (seems to be taboo today for some reason) have more adventure and experience, then make the rails your road all the way. Even if they are less traveled.
Bo Keely responds:
Good insights. For the readers, 'hotshot' is a fast priority freight. I'm afraid the old school of slow hoboing is as drained out as the water tanks. Steam Train Murray the hobo King once told me that if he had it all to do over again he would walk the rails rather than ride them.
Speaking of wealth, look where it is: "List of Highest Income Counties in the US"
"Gold has 'unlimited upside' because the Fed is 'confused' on policy: Trader"
I am not bearish on gold trends but don't like some sentiment indications. Stories like this are disconcerting. Once the sales traders at the institutional brokerages start talking unlimited gold prices on TV then it shows that the reflexivity experts have won. One group the reflexivity experts know about is trendfollowers. How much money will be made on 20 day breakouts versus the 20% vig the managed futures experts will pay themselves? Part of the common core curriculum should include counting bars in candlestick charts apparently. They can about percentages later.
anonymous writes:
Prices have, do and will rise and fall. Gold included.
But I'd switch this notion of "unlimited upside" from gold to fixed income. If JGB's can yield negative 0.25%, why not -1% or -2%? Same for bunds. Same for UST's…
Who among us can now say what the upside is on fixed income prices?
(This is not a bullish prediction. Rather it's an observation. And a reminder that trends go further and last longer than reasonable people expect.)
Ad absurdem, if the 10 year libor rate is negative 1%, then gold will be a positive carry investment– and the forward price will be well below the spot price. Either that must happen or the arbitrage/gold lease/borrow markets will break down.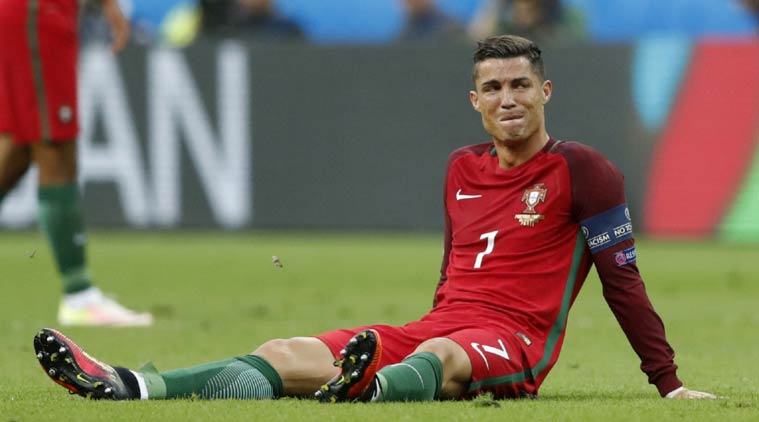 Portugal's strategy in the final reminded me a lot of a method of deception.
They gave France the possession with some space but never really let them create big opportunities while they were getting ready to hit on counter attacks and free kicks.
I thought Ronaldo's injury helped the strategy giving the false sense of security to France.
It was the perfect deception.
So I read that people were holding over 7 trillion of negative yielding government debt instruments. I'm guessing the negative yields were designed to convince them to get rid of the securities, and presumably invest the proceeds in equities.
You're already seeing a bit of this in animal spirits type buying of the utility, staples and reit sectors- but is this something that should continue? Surely pension fund managers don't have negative return targets so I'm just imagining a meeting where you're underperforming your 6% a year target and trying to justify why you own 100 billion 2 year bunds and are paying almost a % a year to do so
Additionally I would never actually invest on a DCF but shouldn't negative rates severely increase preference for high growth stocks, as the dividends 10 years out are worth almost as much as those paid today? It seems like the knee jerk outperformance of slow growth div yield stocks would be incorrect directionally in this case
Gambling: It is legal at the national level in many countries. A notable exception is the United States. However, this may not be the case for very much longer. And investors could be the ultimate benefactors from such legislation. If a bill to allow gambling over the internet is presented and passed by the US Congress, it will have concluded a long and winding road to ratification.
In 2006 the 109th US Congress passed the Unlawful Gaming Enforcement Act, with the objective to prevent online gambling for people in the United Stated. The law was written to prevent the use of certain payment instruments, credit cards and fund transfers for unlawful internet gambling, and for other purposes.
This act prevented a customer's ability to electronically transfer funds to and from banks within the US to online casinos. This effectively stopped all wagers on gambling websites by gamblers in the US. The act specifically exempted fantasy sports leagues, which gave rise to the monetary online fantasy sports competitions that we all see advertised on television. In addition to the fantasy sports league exemption the act exempted all games of skill.
This loop hole aided the rise of internet poker until April 15, 2011– a day deemed Black Friday by the online poker community. This was the day the 2 major poker internet poker sites stopped offering real money games to US players. It was also the day that Howard Lederer, the owner of Full Tilt poker refused to return over 400 million dollars in deposits to his players.
In December of 2011 the DOJ gave the gaming industry an early Christmas present in the form of reversing the long standing policy of the US government. Controversially, the DOJ stated that all games that are not related to sporting events fall outside the reach of the WIRE ACT, that the opinion was rooted in.
Since that time the executive leadership of several major casinos reversed their original positions of being against online gambling to being for it. Opting to take the "if you can't beat them join them" approach, several but not all US based gaming companies have heavily lobbied politicians to legalize online gambling in the US at the Federal level. And the H.R.2282 - Internet Gambling Regulation, Enforcement, and Consumer Protection Act is positioned to do just that.
It's noteworthy to mention that the legislation that has been referred to congressional committee has a stipulation that only a few of the major US gaming companies will be issued licenses for these online casinos for the first few years they are allowed. It would not surprise me if the current bill passes the companies that will be issued the initial licenses are donors to the political sponsors of the bill.
As expected some of the international online gaming companies are lobbying to allow ALL gaming organizations to compete for licenses in the US online domain. 888 Holdings is a world market online gaming company within the based in Gibraltar. 888s recently appointed CEO Itai Frieberger recently stated: "888 is creating an infrastructure for U.S.-based internet gaming similar to what the company has accomplished in Spain and Italy." The major US gaming companies like Caesars Entertainment and MGM are pushing back on this request for competition implemented through congressional means. But because the there is no Amendments in the US Constitution that currently forbids internet gaming there are work a rounds.
The 10th Amendment of the US Constitution expresses that anything not specifically covered in it gets referred to the States for enforcement consideration. The states of Delaware, New Jersey and Nevada have taken advantage of this and legalized online gambling. The online gaming companies in these states offers players' access to games that are consistence with land based casino operators from the comfort of their own home or mobile device.
The online gaming industry in the United Kingdom, which would likely parallel a US market, has seen exceptional growth in the last several years. And as new markets continue to open up, the growth and revenue will likely continue on this upward trend. Some internet gaming companies have even seen an increase in new depositors over 25% from previous years. If these types of results continue it is fair to assert that online gaming operators will financially benefit from the legalization of internet gambling in the US.
Many of the internet gambling companies have a variety of gambling options for their players. They include online poker, casino slot games, live table games and bingo. The diversification allows the companies to reach a wide variety of players from the 21 year old online poker wizard to the 67 year old retiree, and as the competition between casinos increases a player can expect increased benefits from the casinos to ensure their player loyalty.
What is consistent among all the online gaming sites is that the content that is offered to players orbits around educating players on how to play correctly. I believe by doing this the online gaming companies are striving to ensure that when players do play at brick and mortar casinos they will lose less money. This reduces the profitability of those establishments while they keep the same overhead costs. With the low overhead when compared to brick and mortar establishments, the online casinos rely volume to drive profits. And the more markets they are in the stronger the profits.
As the US market expands the annual revenues yielded by online gaming companies is expected to grow. It is the position of this writer that despite moral resistance by some organizations, as well as the owners of some gaming companies, the legalization of gaming at the Federal level is inevitable. Tax rates will vary from state to state and in 2014 New Jersey collected 160 million dollars in taxes from online casino gaming operators. This fell short of the predicted 180 million dollars but the discrepancy was attributed to underestimated startup costs. This tax revenue is expected to grow, and I just cannot fathom legislators will pass on this mostly passive revenue stream.
Some may be inherently skeptical of the fairness of online gaming but as renowned Gaming Law Expert, Criminal Defense Attorney and co-author of the classic text Blackjack and the Law, Robert Loeb states: "Over time, there may be certain online gaming casinos that will gain a reputation for fairness and honesty, ones that casual recreational gamblers can enjoy." And with market organically creating third party mediation sites, thepogg.com safe guards are developing naturally. Also, free gaming analytic websites wizardofodds.com exist to ensure that the mathematical integrity of the casino games offered have been, and can be, properly evaluated. This offers additional assurances to the player.
As soon as the congressional committee is able to set up regulations to protect players from actions like that of Lederer, legislation will be presented, and voted on by congress. So it seems that casino gaming is destined to expanded its reach not only to cites outside the gaming metropolises of Las Vegas and Atlantic City, but also onto our laptops, tablets and smart phones.
The author is on Twitter @byth3numb3rsInternet
213a
When a method for predicting a financial market price fails, the practitioner is rarely accused of fraud. Instead, the practitioner typically points to the disclaimer, "past results do not guarantee future success" and blames probabilities or forces beyond their control. However, when a similarly failed gadget is sold to detect bombs or guns or elephants or diseases or golf balls or fill in the blank, then…
From the Washington Post: "A corrupt deal for fake security wands left Iraq vulnerable to Baghdad bomb blast"
Professor Adrian Bejan of Duke University will speak at the upcoming NYC Junto meeting on Thursday July 7, 2016. He will talk about The Physics of Life. This free event is open to the public.
General Society Library, 20 West 44th Street, NYC (between 5th & 6th Aves). Open discussion at 7:30 PM. The featured speaker will begin at 8 PM.
This is an interesting article about quants and baseball (which is already deep in stats). Essentially the two quants used stats to get a 5'8" pitcher a berth in the Brewers' farm system. The pitcher had previously been ignored because of his height.
Education and Age were major variables determining how people voted on Brexit - News Report
One has to love the premise that "school" = "education". If schooling really were so important, then why are the Remains so insistent of having more and more immigrants from people with neither schooling nor the ability to speak/write English?
That was the question that Boris' namesake, Mr. Johnson, asked; but he was unable to get an answer. The same question is asked here in the United States, in a slightly different way. Why should people with African and South and Central American heritage, who are citizens, vote for politicians who want to import - illegally - the very workers who will compete with them for jobs?
I can understand how, in a purely Marxist sense, this is "bad" news for "capital". I can surely understand how this is really "bad" news for the educated, almost all of whom depend on either direct government funding or the compulsions of the regulatory state for their jobs. (Stupid question: What is it that the 117,000 employees of the Department of Justice actually do, given the fact that every Federal agency has their own legal staff?)
What remains puzzling is why the old people should be considered immoral for voting in favor of their share of the spoils while the young and educated are part of the "progress" that comes from having people learn subjects that qualify them to neither take out the garbage nor understand how waste disposal can be better engineered.
Professors teaching environmental engineering throughout the world: roughly 800
Professors teaching sociology throughout the world: roughly 35,000
What should scare the American globalists, whether they are Paul Ryan or Hillary Clinton, is the fact that there is now a vocal opposition, with a candidate who is actually proud to have received the votes of "the uneducated" citizens.
The solution, of course, is to remove us "old" people from the voter rolls.
Is there a good empirical argument for the European Union? It started in 1999, and "from the cheap seats" (as Big Al says) it seems like things haven't gone all that well over the past 17 years. There have been two huge stock market crashes in 2001-2 and 2008. Immigrants have made large areas into havens for terrorists, off-limits to law enforcement. The "PIIGS" countries have had serial bailouts, and there is huge tension between them and the more responsible Germans. Are things supposed to be better than they were before, or better than they would have been otherwise?
Jeff Sasmor writes:
Doesn't the British parliament have to actually vote on withdrawing via article 50? That will be a rolling brou-ha-ha all by itself. If the British government needs to reconstitute, as they seem to indicate, that process alone could take the rest of 2016.
Furthermore, once article 50 is invoked, it automatically ends in two years, at least by statute, even if the parties have not agreed on specifics. And the UK will be out. The implementation of this untried process should be interesting, to say the least.
So it might be reasonable to think that this process will take perhaps three years to complete, potentially up to five years before a full resolution. So be prepared for endless press releases, speculation, bloviation, etc., from anyone who has a mouth or keyboard; from those who get paid to bloviate to those who can profit from increasing volatility.
But anyone who believes that they know how this will all turn out is either feeling quite grandiose or perhaps indulging in wishful thinking.
The idea that what's going on in the UK and Europe is a template for what's happening here is another example of people extrapolating that situation with their own filters and their own wishful thinking. Believing that you can predict world or market events aside from if-then relationships (i.e., Brexit = Cable slide) is an illusion and is a way to get your head handed to you. We saw this in action last week as those who believed polls and bet on "Remain" got zorched.
Stefan Jovanovich writes:
I do appreciate the irony of the advocates of the EU defending its freedom of trade. The thing is a customs union. If you are inside it, you pay more for foreign goods than the rest of the world does unless, of course, the country has adopted its own rules for freedom of movement. Isn't Trump's wall just another implimentation of EU trade policy? As for banning all Muslims, the Constitution is appallingly specific: Congress can make any rules that it wants and neither the 1st nor the 5th nor the 14th Amendments apply because foreigners are not citizens until they have complied with Congress' rules for naturalization. As Minford points out, leaving the EU will produce greater free trade for Britain because it will lose all the EU's regulatory costs and tariffs - except for those barriers that the current beneficiaries can wheedle Parliament into adopting all over again. It was about sovereignty, Boris. Democracy, as actually practiced, has one great virtue: if a majority of people care enough to get off their asses and vote, they can throw the current bums out and get a new set. That freedom to try something new is the one liberty that no authoritarian system like the EU ever allows, either for individuals or for groups of people.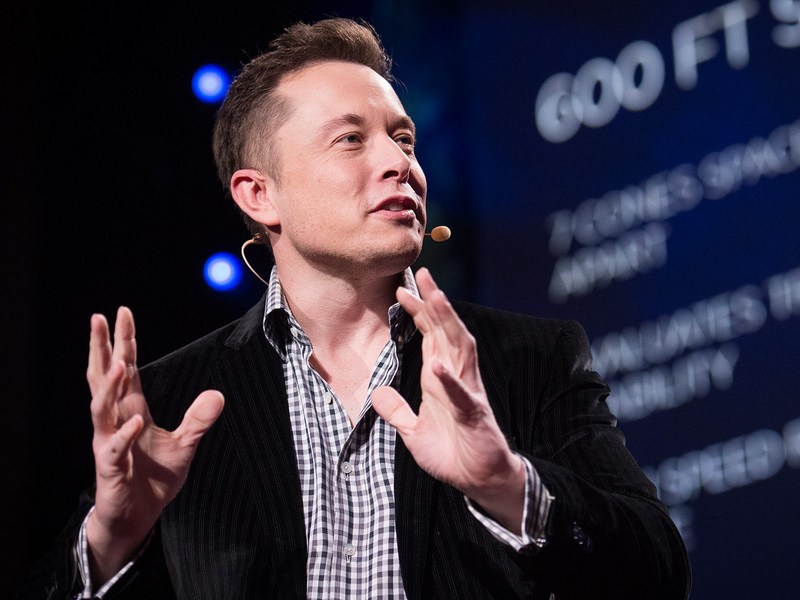 Tesla's bid for Solar City should be interesting. SCTY is up 20%. I wonder if Chanos will roll his short over to Tesla.
Gordon Haave writes:
It's impossible to know which companies shareholders are getting screwed, but with this massive conflict of interest where neither board can really expect to be acting faithfully, you can be assured that one of the companies' shareholders is getting a raw deal.
anonymous writes:
Hypothetically, if SCTY was an Enron, then was this not a masterstroke in staying off the regulators? If there were no public shareholder or lender losers then there is nobody who is going to sue. They all got paid out at a premium. That action was far cheaper than a defense Musk would have had to have worked to defend his main entity. He paid cheap early without settling with regulators or losing his reputation. He also looks to have hurt the man who had it in for him.
Now Musk can turn around and sue for not knowing what he just bought and recoup some of the premium he paid. That will pay his costs when the shorts go after him again. He gained time and space.
Maybe the Chairman figured it right that shorting is a losing game that will lead to an early grave. Musk's server will not have email on it but Solarcity's will. I doubt you can sue for shortsale profits that you did not rightfully earn due to Musk's actions. There will have to be a roll as suggested.
Paul Marino writes:
The lesson for me is to not short bad credits like SCTY during a bull market in playgrounds where billionaires like Musk play unless you have Chanos' AUM.
anonymous writes:
I think the lesson should be "don't bet against those with fat wallets". The short game is not one about logic or company earnings, but about supply and demand for outstanding shares. A few years ago we saw a similar scenario play out between those shorting OPK and Phillip Frost, a very wealthy majority owner of OPK. Frost won.

Disclosure: I'm not an expert in this topic. However, I met with my physician. I took the test. The results suggested one critical deficiency. I'm currently on a 12-week prescription of Vitamin D (50,000 IU).
Dylan Distasio writes:
Based on the fact it's a script and that dose, I am guessing your doc put you on D2 versus D3. Not a biggie, but there is a fair amount of evidence D2 is inferior to D3. D2 needs to be converted by your body to D3. I would recommend just picking up a quality D3 supplement OTC once your script is done. My doc did the same thing as yours when my levels came back low. I don't think your average one is familiar with the nuance.
It's an incredibly important vitamin, the RDAs for it are way too low, and it is one of the few vitamins you are probably not getting near enough of especially during our winters. I don't take a multi but I am taking 12,000IUs of D3 a day divided in two doses. I'm not recommending that as your circumstances may vary.
Carder Dimitroff writes:
I checked. You are right!
Next visit I'll ask about D3.
Thank you.
Do you have recommendations for sourcing high quality D3?
Dylan Distasio writes:
I should add that the best source of D is the sun, and that monitoring blood levels regularly is really the best way to know what is going on (not that I am currently doing so). Regardless of D2 or D3, be sure to take them with some food that has fat in it, as neither is water soluble. In terms of a source, I use Kirkland but a lot have good test results.
anonymous writes:
Vitamin D follow up from a n of 1…
As mentioned, I had not been monitoring blood levels regularly, but have been religiously taking 4,000 units of D3 a day for a year+ as a conservative dose since I really don't get much sun, and was deficient even by conservative standards on my last physical.
I just got bloods done for a physical tomorrow, and even with 4,000IU a day, I am just barely at the low end of the normal range (>0 ng/mL) at 31 ng/ml.
I should add that through genetic testing, I've discovered I am likely prone to Vitamin D deficiency due to an issue at this SNP rs2282679:
This gene encodes for the vitamin D binding protein which affects the delivery of 25-hydroxyvitamin D (precursor to vitamin D hormone) and activated vitamin D (1,25-dihydroxyvitamin D) to target organs, as well as clearance of vitamin D metabolites from the circulation.
This genotype, rs2282679(A;C), is associated with an increased risk of vitamin D deficiency.
It is known that supplementing with 1,000 IU of vitamin D3 per day generally raises serum 25-hydroxy vitamin D levels by around 5 ng/ml. This may not be the case for people with the affected genotypes, rs2282679(A;C) and rs2282679(C;C), which may require higher vitamin D supplementation doses to achieve the same serum levels as individuals without these polymorphisms.
Blood levels of 25-hyroxyvitamin D below 20 ng/ml are considered deficient, less than 30 ng/ml is inadequate. Individuals with levels between 30-60 ng/ml are considered adequate. Meta-analyses have shown that people with serum levels between 40-60 ng/ml have the lowest all-cause mortality. Regardless of an individuals genotype for this particular SNP, a 25-hydroxy vitamin D blood test available from most health care providers can be useful for providing insight in how to optimize overall vitamin D levels.
2e8d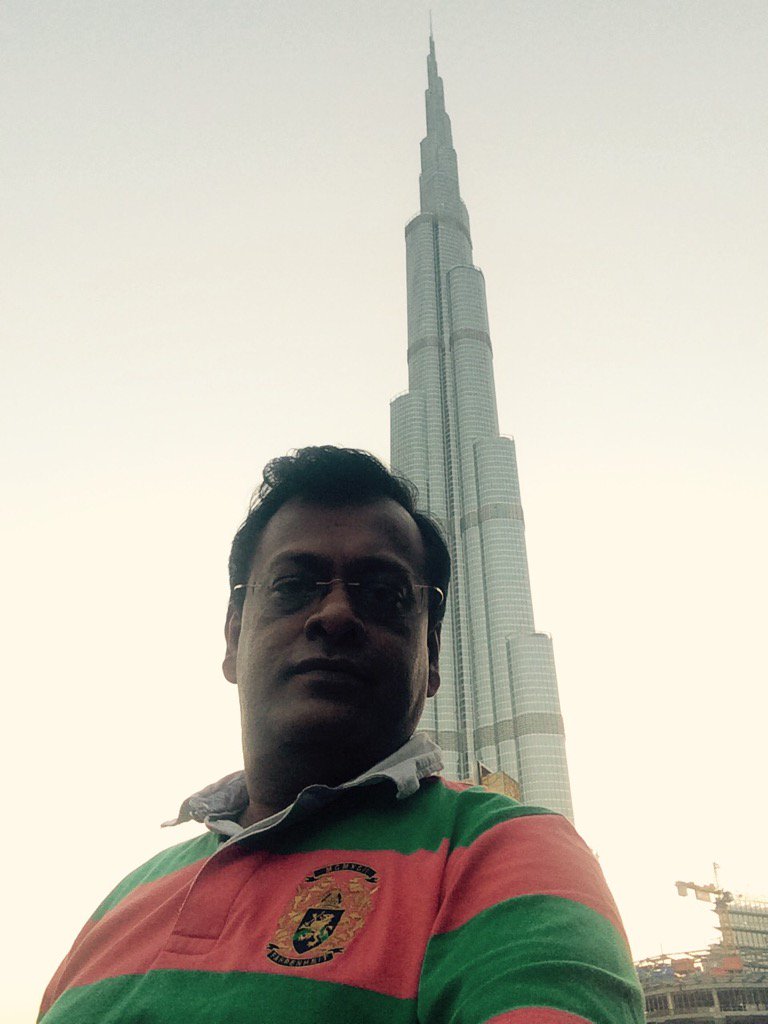 I was at the Burj Khalifa last week. I am told even before the world's tallest tower currently got completed, the Royals of Dubai went bankrupt.
Yes! The Tower had to change its name from Burj Dubai to Burj Khalifa since the Royals of Abu Dhabi had to buy it out to ensure it reaches commercial delivery!
Now I am told the tallest tower of the world is coming up in Saudi Arabia! What can it do to crude oil? What can it mean for geopolitics?
Since the hubris indicator has a 100% hit rate, I shudder to think of the implications of Saudi Arabia choosing to embrace it now.
anonymous writes:
Could this arguably be different than the other towers as a hubris indicator (I'm aware of the dangers of "this time is different")?
I say this in that the other tallest buildings were built when things were seemingly remarkable.
In this case, it's known the issues of oil and the implications it causes. Instead of hubris is this a last ditch effort?
Gordon Haave writes:
My opinion is that it is not economics, but rather politics. The wind has been blowing strongly against the Saudis for the last few years. Meanwhile, the Saudis have noticed that the political class and the banks do, literally, whatever they want in the US without consequences. This is just an attempt to tie Aramco into the western financial system so that there will never be any embargoes or political actions against it.
The feds got word I was holed up at my Uncle Jimmy's farm in Bond's Crossing, SC. I had pole vaulted out of the Utah State Prison. Somehow they got a lead and eight police cars, a black Crown FBI sedan, and helicopter pulled into Uncle Jimmy's driveway. They rushed the front porch so fast the best strategy was to stand still with my newly dyed red hair.
'Do you know James Hydrick?' The FBI agent asked me.
'Shore,' I drawled, 'But I ain't seen him.'
The cop radioed the helicopter, 'Is Hydrick's hair black?' and they answered, 'Yes'.
Uncle Jimmy entertained them as I slipped into the house and got into my Ninja gear, and out the back door.
Before me lay a hilly woodland ten miles in diameter cross-cut with animal trails and streams that I knew like the back of my hand. I was wearing the Ninja black leotards, climbing claws and mask, and melted into the forest.
I ran like a deer for a mile before the baying of the bloodhounds started. I cross-cut my tracks to throw them off at the junctures, and waded in streams. That night I slept in a tree.
The next morning the barking of dogs and shouts of six divisions of law enforcement totaling about 100 filled the forest. The helicopter couldn't see me through the canopy except in meadows, and I risked going into a farmhouse because I was hungry. An elderly lady fed me scrambled eggs and I had just finished when the sound of the hounds drew near. I hid under the crawlspace and one of the bloodhounds came up.
'Nice doggie,' I whispered offering it my knuckles to smell. It licked my hand, and then backtracked me in the opposite direction that threw the police off, and I escaped.
I had taken some Cayenne pepper from the kitchen and sprinkled it on my trail. Otherwise the hounds had my scent from the clothes I had left at Uncle Jimmy's. When I heard the hounds sneezing like crazy I knew I was safe. That night I slept in a tree again.
On the third day I risked going to Uncle Jimmy's.
'Who's going to be Santa in church?' Uncle Jimmy bawled. It was Sunday, December 11, 1982, the Sunday before Christmas.
'I'm going to be Santa, Same as always.' I said.
They put me in my Santa pants and black boots, stuck a pillow under my shirt and donned the top, patted red rouge on my cheeks, and I put on the white beard, spectacles and a red cap. We drove Jimmy's jalopy to the Bonds Crossing Pentecostal Church.
I sat up near the alter in a high chair and one-by-one the kids came up and told me what they wanted for Christmas. Their parents in the pews listened closely.
One little boy tugged my beard and asked, 'Is that you James?'
'I'm Santa.' I replied. 'What do you want for Christmas?'
'Lordy, Santa. You stink!' he said. I hadn't showered from the manhunt.
The congregation chuckled and the door burst open. The FBI agent walked in and down the aisle looking for me.
'Ho Ho Ho' I laughed. What do you want for Christmas?
The assembly laughed and the agent and cops got red-faced and retreated out the church.
When I returned to Uncle Jimmie's a note was stuck in the front door with the agent's card.
'Hydrick. I know we're not going to catch you. Please call me and we'll work something out.'
I called, and promised to turn myself in after Christmas.
I did. It was the best Christmas I ever had, almost as good as the manhunt gift.
Forgive the length, but I thought this was too good not to share:
Let's take their model, their parable, their most extreme case, and walk through it for a moment. It takes Frank Ramsey's basic model, in which savings equals investment equals capital growth, and extends it to a world in which capital can flow freely around the globe to wherever it earns the most interest.
If savings can flow across countries to wherever the interest rate is highest, and if people can borrow across countries without trouble (say, by mortgaging their home to a bank that borrows money from investors in Japan), then in the long run there's only one possible outcome: the most patient country owns everything. The most patient country owns all of the capital equipment in the world, all of the shares of stock, all of the government bonds, all of the mortgages, everything. What happens in all of the other countries? [the "Impatients"] Eventually they spend essentially all of their national income repaying debt to the most patient country. They literally mortgage their future through decades of high living, decades during which they borrow cheap money that is gladly lent by more patient countries.

…After years of enjoying a grand life of consumption, the average Impatient [country] eventually ends up spending its whole income on interest payments, forever.
Well then, who are the Patient countries? Those who lend and export. Who are the Impatient countries? Those who borrow to spend in the short term. Okay, that's definitional. But is there another way to define the Patients/Impatients? It turns out that national average IQ defines them well. And here's the shocker: The U.S. has an average IQ of 98. The U.K's. is 100. East Asia (i.e. China, Japan, South Korea, Singapore) have average IQs of 106. If we look say 25 years into the future, it's likely China's average IQ will have increased. What do you think will happen to the average IQ in America?
This is from "Hive Mind" an excellent book by economist Garett Jones of George Mason University.
anonymous writes:
Mr. Jones ignores a few minor problems. The first is default; the second is that Ramsey's equation only works in a world where Marx and monetarists are the only people who keep the tally sticks. The patient people may think they own everything but only until they discover that their debt claims are not going to be paid, that neither principal nor interest will be forthcoming. then there is all that investment in apartment blocks and bullet trains. they certainly cost a great deal; by labor theories of value they should be an enormous accumulation of wealth, except there are no actual tenants who can afford rents for the apartments and no travelers who want tickets for the trains. the last and worst fallacy of aggregation is the ranking of average IQs. the world tuns on the machinery and thought that the very smart people produce and the grunt labor that the rest of us do. we depend on the really smart people's discoveries and enterprise and the scut work done by people who stack the grocery shelves and vacuum the think tank carpets. Whether on average people score C+ or B on what is a school exam called an IQ test makes no difference, except, of course, to the people whose livelihoods depend on the rest of us paying ever increasing tithes to the priestly class of schoolies.
2c66
Blood on the streets in Europe…
TOP of oil…IMHO
Andy Aiken writes:
In Rothschild's dictum, isn't one supposed to BUY when there's blood in the streets? It didn't take much to turn everyone bearish.
When we research strategies, there is a need to measure performance. Some techniques like volatility targeting tend to improve more the equity based measures (e.g. Sharpe, Sortino) but damage or not improve the trade based measures (e.g. Profit Factor, Expectancy). Some techniques like term structure used in asymmetric sizing tend to improve more the trade based measures. Is there any clear argument for or against equity vs. trade based performance statistics?
Rocky Humbert writes:
Ed Seykota was fond of saying "Everyone gets what they want out of the markets."
That's an elegant way of saying that every investor has their own utility curve.
So an answer to your question is it depends on what portfolio/trade parameters that you are trying to maximize and minimize. Each of the approaches that you describe involves some sort of a trade-off. Academics will talk about optimally efficient frontiers, but for practitioners who are in the markets for the long run, I believe it's a function of what you and your investors want to achieve and most importantly, maintaining the discipline to consistently apply the tools that you mention.
There are many paths to heaven. There is no free lunch.
Bill Rafter writes:
We prefer equity stats. Our primary metric for longer term research is (Compound Annual ROR)/(Max Drawdown). For example, the equities markets depending on the period chosen tend to have a CAROR in the single digits, while having max drawdowns of ~55 percent. With work and diversification you can invert those numbers such that the ratio is greater than 1. Most of your success will come as a result of reducing losses.
In theory one might argue that if you take care of the trade stats, the equity stats will take care of themselves. As in, fight the battles and the war will take care of itself. This is most exemplified by HFT. If that is the trading time frame of your choice, then by all means go with that. However it is hard for the individual to compete in the HFT framework, meaning that you will probably have to lengthen your trading, gleaning greater gains, but also larger losses. Eventually I think you will come around to preferring the equity stats. But your choice is going to be subjective or trading-plan-specific, which agrees with Rocky's every investor having their own utility curve.
anonymous writes:
The conception of Seykota's quote as a utility curve is Rocky's. Seykota might have been making a point about market psychology more akin to a Deepak Chopra quote. That's not to say that Seykota did not make money trading. My sense was that his idea about everyone getting what they want from markets applied to those who might have hidden motivations in things other than in optimized financial gain according to a risk adjusted measure.
I'm convinced (*) that it's a great long term idea to just buy-and-hold IBB , the biotech etf. It's some kind of hybrid between market and equal-weighted, so that you do get a big slug of the big names like BIIB and AMGN, but it also saves room for the small and micro-caps. 25% of the portfolio is either small or micro, and another 19% is medium.
Fidelity's biotech fund has beaten the market since 1988, and I'd guess that biotech was more of a high-flier in 1988 and more reasonably priced now. Anyway the performance of the Fidelity fund is evidence that a fair number of biotech stocks tend to work out very well, well enough to overcome the duds.
* partly via reading Michael Brush, although he tends to recommend individual biotech stocks rather than the etf
Have you noticed how everyone starts all their phrases with, "So…" I hear it everywhere now. It has crept in, and I find my self saying it.
It's an example of how behaviors and patterns creep in, spread, and take over.
Ideas can be like that also. I get ideas into my head from random readings and sometimes they take over my life. Some ideas have taken over the world, such as what Chair calls "the idea that has the world in its grip".
Jim Lackey writes:
So, at the end of the day, is from Carnegie type PR training courses. Like is from the kids and FB. I have been training the children how to steer the conversation. Yea, that is a marketing rep. Problem with some Millennials is their inability to carry on a conversation. They will say "wait what" as you state some crazy half joke funny mumbo in between as they do the 1x a minute phone check.
Hey dude! What is going on in the world? Huh ( I can't take huh), my reply is Huh, duh, what? Hey dude, you were just in the cyber space, somewhere else in the world, anything important going on in the WORLD….WIDE… WEB? Surprisingly, the kids will have some fantastic story to reply with. Other times it was a ghost text auto reply, NLP reaction on their 1 minute phone check. Ghost text, that is when you physically feel your phone vibrate on your leg, from your pocket, but it did not!
This thread is a few years old. I know it is greater than two, yet less than three years old because I feel pain. That is the sting of loss in the markets.
"What is interesting". That is the new conversational or transitional word replacing "so" for the past year.
What is interesting is I found a new way to judge if you're ready to trade. Play blackjack, count play basic strategy 5/10$ for four hours. If you can remain cool under fire, you're good for trading.
What is interesting is… I have zero business trading the markets. I found that the jacklegs on the table, dragon lady dealer and a bad run of cards pissed me off. I bet wrong once and the second I did it, I knew it and thank goodness I lost. That made me laugh. I got up tossed the dragon lady a 20 which was the best money spent. I went back to the bar and watched the Cubs destroy the competition. I trust I will not visit another casino for more than a decade.
Back to the kids. My age Gen X and above you mirror what the customer is doing with their phone. If they have it out, you put yours on the table. They feel comfortable. Perhaps they are waiting for a very important call. Ask.
Kids, when working with the 20's, you are well served to ask to see their phone. Then show them yours, which is funny. Then set yours out and every time they touch their phone grab yours and flop it back down with a dannng… Or best, if they have theirs out and do not touch it as it is turned over out of some sort of respect. Do the same.
Kids blow a fuse if they lose or leave their phone at home. Hey dude I understand. With out my dirtbikes I was hurting. The second we hit the road trip I wondered did I leave the iron on? Just joking, I wondered if I brought enough Extra Long MX boot socks and extra tear off lenses for my goggles. These kids today need their music, headphones and their computer in their pocket. I wish I had one when I was 12.
275d
"The economic consequences of a Donald Trump win would be severe"
by Lawrence Summers

On June 23, the UK will vote on whether to remain in the EU. On November 8, the US will vote on whether to elect Donald Trump as president. These elections have much in common. Both could lead to outcomes that would have seemed inconceivable not long ago. Both pit angry populists against the political establishment. And in both cases, polling suggests that the outcome is in doubt, with prediction markets suggesting a probability of between one in four and one in three of the radical outcome occurring. It is interesting to contrast the way that financial markets are reacting to these uncertainties. The markets are highly sensitive to Brexit news: the pound and the British stock market move with every new opinion poll. Analysis of option pricing suggests that if Britain votes to leave the EU, sterling could easily fall by more than 10 per cent and the British stock market by almost as much. It is widely believed that the uncertainties associated with Brexit are consequential enough to affect the policies of the US Federal Reserve and other major central banks.

It would in all likelihood be economically very costly for Britain to leave the EU and would raise questions about the future cohesion of the UK. It would also threaten London's role as a financial centre and curtail British exports to Europe.

What I find surprising is that US and global markets and financial policymakers seem much less sensitive to "Trump risk" than they are to "Brexit risk". Options markets suggest only modestly elevated volatility in the period leading up to the presidential election. While every Fed watcher comments on the implications of Brexit for the central bank, few, if any, comment on the possible consequences of a victory for Mr Trump in November.

Yet, as great as the risks of Brexit are to the British economy, I believe the risks to the US and global economies of Mr Trump's election as president are far greater. If he is elected, I would expect a protracted recession to begin within 18 months. The damage would be felt far beyond the United States. First, there is a substantial risk of highly erratic policy. Mr Trump has raised the possibility of more than $10tn in tax cuts, which would threaten US fiscal stability. He has also raised the possibility of the US restructuring its debt in the manner of a failed real estate developer. Perhaps this is just campaign rhetoric. But historical research suggests that presidents tend to carry out their major campaign promises. The shadow boxing over raising the debt limit in 2011 (where all participants recognised the danger of default) was central to the stock market falling by 17 per cent.
Ralph Vince writes:
What is not addressed is the question of what would be the economic consequences (and contrary to Dr. Summers musings, let;s keep it something measurable, like GDP growth) of another negative 100-500bln/yr in further deteriorated balance of trade over the next several years?
Are we willing to suffer another 2.5-3% drag on YoY GDP growth?
John Floyd writes:
Yes, as with another winner of the John Bates Clark award in the year prior the reasoning leaves much out and is ingrained in a certain hue. Nonetheless I find the tack interesting as we approach UK referendum, FOMC, US elections, Italian referendum, etc. in the coming months and the potential impact and opportunities in markets. Not quite up to Patton's statement to Rommel, but along the same battle lines.
Ralph Vince replies:

Agreed.
This is a period that is a serious test of traders and nerves now, more so than the usual, more than the past four or five hours at the bridge table. With this hand, it gets particularly interesting now, for those who haven;t dozed off and know what the t the contract is now.
anonymous writes:
As an extension to this line consider that one of the key tools in forecasting Bernanke's reaction post 2008 was knowing his previous writings and statements as well as direct words including something very close to "a Japan type situation will never happen on my watch". To that line of reasoning consider and read Yellen's work at SF Fed on the US economy and the influence of housing, etc. and I think that is a good roadmap to her speech today and actions coming in the future.
It is interesting to consider whether certain month's employment announcements tend to be consistently bullish or bearish. A former employee, writes to me that the May employment numbers have been quite bearish for stocks.
Bill Rafter writes:
The NFP report is always murky to me. It always needs "interpretation" which is why it looks different several days after its release. The big interests (from the media, at least) are the unemployment rate and the number of new jobs. Both are the result of rather obtuse calculations. I prefer the growth of payroll tax receipts which require no interpretation. The source is the Daily Treasury Statement, effectively the bank account of the government. Attached is the data from last week; no change in appearance since. It may not agree with the early or late interpretation of the NFP report, but it speaks truth about the actual job situation.
Stef Estebiza writes:
Employment data are smoke and mirrors, are more a political need to do to accept further cuts/taxes and justify these policies. The new jobs are precarious and at reduced wages.
anonymous writes:
I suspect that I read about the Chair's views on the unemployment rate in years past, but is it safe to presume that the numerator smoke/mirror terms cancel out the denominator smoke/mirror terms?
Or does the science of people counting treat the employeds different than the idleds at the tabulation level?
I've generally treated the unemployment rate as a good bit more reliable than the overall jobs number.
John Stuart Mill wrote 150 years ago: "I have observed that not the man who hopes when others despair, but the man who despairs when others hope, is admired by a large class of persons as a sage."
"Why Does Pessimism Sound So Smart"
I hope the topic of hobos remains fair game for the Specs, in the same manner as commodity pit hand signals and tip sheets and various other anachronistic and tenuous links to rudimentary communications of the past:
"Anthropologist Follows Los Angeles Trail of Century-Old Hobo Graffiti"

Phillips had uncovered a peculiar, almost extinct form of American hieroglyphics known as hobo graffiti, the treasure trove discovered under a nondescript, 103-year-old bridge spanning the Los Angeles River. At the time, she was researching her book, "Wallbangin': Graffiti and Gangs in LA."

"It was like opening a tomb that's been closed for 80 years," the Pitzer College professor of environmental analysis said of finding the writings and occasionally the drawings of people who once signed their names as Oakland Red, the Tucson Kid and A-No. 1.

"There's an A-No. 1, dated 8/13/14," she said, pointing to a scribbling during a recent visit to the bridge just around the bend from a modern-day homeless encampment.

Although all but forgotten now, A-No. 1 was the moniker used by a man once arguably America's most famous hobo, one of the many itinerant wanderers who traveled from town to town in the 19th and 20th centuries, often by freight train, in search of brief work and lasting adventure.

"Those little heart things are actually stylized arrows that are pointing up the river," Phillips said, pointing to markings next to the name. "Putting those arrows that way means 'I'm going upriver. I was here on this date and I'm going upriver.'"

Upriver would have been in the direction of the city's sprawling, wooded Griffith Park, in those days a popular jumping-off point for hobos looking for a safe, common gathering spot.
Bo Keely writes:
There are many groups having the adjectives you describe of subculture, anachronistic and tenuous, but hobos step out from the rest in learning to survive a harsh environment on the rails. Therefore they are also self-sufficient, hardened, and deal instantly with new bends in the road.
My hobo sign since 1985 has been the blue head of a mouse with a toothy smile and a teardrop in the corner of one eye. I got it at Tattoo Pete's in Denver. My mentor, Hobo Herb, suggested I slip myself a Mickey at a a local bar since I didn't drink, and to stagger into Tattoo Pete's for a discount and to cut the pain of the needle. However, I walked in sober and gladly selected a mouse head from a stencil album and had him add the smile and drop. The left shoulder tattoo became my symbol across America, where you may still find it written in chalk, charcoal or magic marker at the Denver BNSF yard on a then sapling, a wooden bridge strut at the Salt Lake DRG yard, a bridge pillar in the Roseville, CA RR yard, and some peoples' basements to form a colony of mice from coast to coast.
One of the central tenets of this list being counting, I note with curiosity the many posts regarding various anti-aging regimes. A brief scan of the literature suggests that the only such regime to have substantial statistical support is calorie restriction, or dietary restriction as it is referred to in many papers. Am I missing something?
In a similar vein, I note the discussions of various dietary regimes to lose weight. Here too it seems that beyond the obvious less calories/more exercise regime there is little counting to support the effectiveness of the wide variety of diet regimes we hear of. Am I missing something here too?
Finally, there does seems to be good support for what you eat being important. With the weight of the evidence pointing to eating a wide ranging diet being a good idea.
Wrapping those three ideas up, the idea of eating a widely varied diet (foraging in its best sense), and not too much of it, as a general prescription for good health and long life suggests itself.
Objections? Comments?
Dr. Shantanu Nagarkatti writes:
Last summer a client commissioned me to take a study tour of all the major research centers and practitioners clinics on Anti-aging in the US.
Currently Metformin and Rapamycin are the most popular options. Quercetin and Dasatinib in a senolytic cocktail (single dose) will definitively reverse the age (and consequently the function) of every organ in your body by 15 years. Expect to repeat this course in 3-5 years.
It works and is now in human trials on Progeria patients.
None of the above are US FDA approved but could be taken as an off label use at your own legal risk.
The yoga investor was on Bloomberg the other day pitching his book and commented on how the central banks have created an asset bubble in stock and bonds. He felt it wasn't sustainable, and that something will trigger a decline. He's moving his book short duration and short exposure, or so he claims. With negative rates, its better to stash cash in the mattress.
I tend to agree, but as long as every one is admiring the emperor's new clothes it's hard to do otherwise. And the new clothes might be some new technological thing that you'd never think would work, like Amazon, or Google, or Apple that spins gold out of thin air.
One more interesting thing the upside down man said was that currencies will be the first to show some seismic shift, the canary so to speak.
The various central banks are using monetary techniques to stimulate their economies and its creating unbalanced pressures. The bubble pressure has to flow somewhere. It seems like its been coming to the US recently, and possibly when the rates go up, the flow might go even faster to the US. This would be in line with Larry's new high scenario, and we are pushing there now. That stats show a new high often leads to new highs. Remember the blowoff highs in the 2000's? Heady stuff. That the other scenario few talk about. Volatility at highs can be a different creature than volatility heading down.
Venezuela's currency is breaking down, but probably for different reasons. Yen has been active. EU is range bound. Be interesting to see what Brexit brings. Probably a big nothing like in Scotland.
Are there any Brits that can comment?
John Floyd writes:
I did not see what Bill Gross said, I assume that is who you are referring to. I would view this from a somewhat broader perspective and consider the many canaries that sing in coal mines all over the world and in many markets over many time frames. Consider that since mid-2007 the 30 year yield is down from around 5 percent to 2.65 percent currently. Consider that since the pre-2008 economic peak the US economy has risen by 10% and the Italian economy has shrunk by 6%. Consider what Milton Friedman said when the Euro was introduced. Consider the global debt binge across both developed and emerging markets. Consider commodity prices and credit prices now and circa 2008. The currencies are singing now, yes, but that must be taken in a broader context. Importantly, currencies are not anchored by any "intrinsic value" or "floors" and liquidity globally in all markets has changed. Currencies are one of the last equilibrating mechanisms in this broader picture and all involved should be able to imagine scenarios and extremes others cannot.
2202
The central bank PBoC has set July 1st as the deadline for the new regulation to take effect. The new regulation requiring a lot of ID verifications looks not only to largely eliminate the dodgy P2P financing operated by small firms (there are thousands of them), but also to cause third party online payment and fund management by large companies (such as Alibaba and Tencent) to step back quite much.
It separates Internet financing into 3 categories: I. online payment in small amounts; II. online payment in medium amount (like less than 100K yuan per year); and III. online payment in large amount plus fund management. Users of the services will have to verify their ID's with the service providers. Under category I, a simple upload of ID card will suffice. For category II, one has to provide three ways to verify one's identity. Various providers require different ways. Alibaba requires uploading of personal ID, taking live facial shot, and providing 2 verifiable banking accounts from different banks. For category III, it is said that one has to provide 5-7 ways to cross identify oneself, which people say are very difficult to do.
Take Alibaba's service for example (before the new regulation), as one opens an account online, one provides one verifiable mobile phone number, links one bank account so that funds can be transferred. One can choose to transfer any amount of money into the Alibaba account. The default account is interest free. Alibaba provides a couple interest paying vehicles (one money market fund very popular) under the account which one can instantly transfer money to and from. The latter has been the best banking service in China that no other state banks offer with the ease of money transfer together with a high interest generation. When one makes an online payment, one provides the phone number registered with the account and a preset password, then confirms it with an instant passcode received through SMS. The money of the payment can be from Alibaba's default account, and/or an interest paying account, and/or the linked bank account.
With the new regulation, category I will be small payments from the default account and/or the linked bank account. Category II will be medium payment from the default account and/or the linked bank account, however, one time money outflow from the default account is limited to 5000 yuan with the rest having to come from the linked bank account. Category III relates to all the interest paying vehicles.
The government and PBoC say the new regulation is to make Internet a safe place. Many people say it is more focused on protecting the business of state banks.
I found this to be a very interesting article with plenty of relationships to markets, brokers and price magnets here.
"Innate olfactory preferences for flowers matching proboscis length ensure optimal energy gain in a hawkmoth"
When foraging, pollinators have to balance their energy expenditure against their energy gain to maximize their reproductive success. Through these energetic economic decisions pollinators are not only influencing their own ecology, but do also alter their evolutionary relationship with the flowers they pollinate
I wonder if there is a certain density of trades that need to be completed to provide the necessary pressure or density within a given time frame. Early today there was a big bar fast drop, but that did not provide the requisite number of trades, so over the day, gradual filling provided the density. It's a way to quantify the idea that gaps fill, long bars re fill.
The Dow Theory, Big Cap, little cap, SPY/Russell, 2 factor theories are well tested on a variety of divergences. I think they work somewhat with interest curves as well. I'm wondering about currencies, and countries. Would global/US, or small/big two factor model be predictive at all?
Bill Rafter writes:
Two factor models work best when the two variables/inputs exhibit at least some negative correlation (obviously with changes, rather than levels). Equities v. Debt is a good example.
Also, we have noticed that in a competitive 2-horse race the overtaker is usually the first to move. That is, the buy signal in A is given before the sell signal in B. We have surmised this is because the smarter players start to acquire A while the complacent participants are reluctant to dump B until late in the game. Impossible to prove, but it makes some sense. This coincides with the experience that assets move up slower than they decline. As Matt Ridley puts it (Evolution of Everything), "Good things are gradual; bad things are sudden."
46e6
The last of the first Waikiki beach boys, Rabbit Kekai, died today at the age of 95. Rabbit was an original, started surfing when he was 5 years old. His mentor was the great Duke Kahnamoko, who was an Olympic swimming champion and father of modern Hawaiian surfing. He surfed the original boards, then easily made the transition to the modern boards Rabbit surfed better than anyone his age group from the 1930's-1990's. He was still surfing at the age of 90. Rabbit ran a surfboard rental concession at Waikiki beach until a couple of years ago, and it was a rite of passage for any Haole surfer to rent a board from him and afterward he would willingly talk story all afternoon long. Today is a very sad day for the surfing tribe.
"Surf legend 'Rabbit' Kekai dies at 95"
anonymous writes:
Thanks Jeff. He will be missed. Had the pleasure of surfing Boca Barranca, Costa Rica a few years back. The site of the annual Rabbit Kekai Toes on the Nose Longboard classic. Arguably one of the longest lefts on the planet. Pura Vida!
Shaka,
Almanac Surfer
Pretty much not what they used to mean, for sure. Let's see though…the market still moves on the announcement news of labor stats. And, mostly, people have digested the faux reality of the numbers (e.g., that those who want jobs but have given up looking aren't included in the unemployed number), and still react as if there is real meaning here. Politicians, economists, and the markets seem to key on these statistics to some degree, but in the same old ways.
What isn't communicated by the numbers in proportion to their importance is how greatly and quickly the economy's employment base seems to be changing in terms of two variables: 1. the replacement of labor by technology; and 2. the work attitude/ethic of the potential workforce.
Each variable is visible in daily news. Each story of a rise in the minimum wage in a given city can be matched to McDonald's bringing in technology to replace burger-flippers or the use of medical tests to replace visits to a human physician or health tech, or to another variation of the same theme.
These same technology stories do show effects on the availability of jobs ––both in number and type—-for those graduating from high school, college, or professional programs.
Other stories indirectly identify and estimate effects of societal vectors determining labor trends. For example, the stories of the rising fentanyl opioid epidemic show deeper effects of the lack of jobs due to technology displacement. Hope, ambition, confidence, a sense of self worth are essential to careers. Perhaps the susceptibility of the addicts could be correlated to despondency in white, lesser-educated, working-class males whose once-valued role in society has been significantly eroded by political-correctness, feminist doctrine and affirmative action in recent decades leaving this population group bereft of the attitudinal pre-requisites for successful working careers, as well as fewer target areas for employment.
Are these factors usefully or accurately monetized in trading or investing? Currently, they do not seem to be in shorter-term actions and for predictions. Yet, employment and employability speak to the ability of the society to create demand…without jobs, there is no money to consume. Traditional use of these stats may be because they really don't matter in the short-run, or because we don't know how to interpret the data well. Or is this because neither cause-effect nor correlative relationship information is conveyed by what we call employment news?
We seem to key easily and deeply on earnings reports, M&A proceedings, commodity production / shipments — is this a result of a reality that these stats are more meaningful, or is it that the presentation of these numbers obscures our ability to see the essential shallowness of our understanding of the meaning they hold for imputing "value?"
The earnings beats/misses game is one of the greatest cons out there. It is a total distraction from the underlying economic trends or performance - a company can be in terminal decline but have 10 "beats" in a row which generates positive "momentum" - each one generating enough optimism for the better informed to liquidate into, including an opportune share issuance by the failing company itself.
Victor Niederhoffer writes:
One is sure that a broker would espouse such a strategy. How about writing a box. That way 4 commissions and no way to win.
anonymous writes:
It is imperative to the con that a study is done on markets with monstrous bid/ask spreads and a few contracts traded per day. Similar to the "small cap" effect where the companies that juice the return in many cases started the period with a sub $20M market cap and 2k of daily liquidity.
I was listening to someone from the top level of the private wealth department of a big bank, and this person, when asked for financial rule #1, said that staying invested in the market was the crucial thing, highlighting that rule with this claim: If you missed the best ten S&P days since the March, 2009 low, you lost half the gain you would have otherwise had.
A disclaimer: This post is *not* arguing against buy and hold, or staying invested.
However, this claim is made frequently, that if you missed the best X days since such and such a date, then you missed most/half/all of the gain since. Here is an analysis of the latest version of the claim, about the S&P since March, 2009.
Using SPY daily data:
SPY % change, Close 8 March 2009 to Close 6 May 2016: +197.40%
SPY % change after removing the ten Best days (by % change) from the series: +89.72%
So the claim, on the face of it, is true: The gain is more than cut in half by removing the ten Best days. But what if we remove the ten Worst days?
SPY % change after removing the ten Worst days (by % change) from the series: +360.60%
There would definitely be an advantage in avoiding the ten Worst Days. What if we remove *both* the ten Best and Worst days?
SPY % change after removing both the ten Best and ten Worst days from the series: +193.82%.
Pretty much right back where we started. But realistically, how would one miss the Best ten days or avoid the Worst ten? Here is a graph of the distribution of those days over the indicated time period:
(also: http://i.imgur.com/xzvhkkC.gif for a larger version)
Of course, because of volatility regimes, the Best and Worst days are clustered together - you can't have one without the other. Just to count it another way: There are a total of 1804 trading days in the study, so with 20 Best and Worst days total, you might expect one to come along about every 90 trading days if they were evenly spaced out. But when we examine the dates of the Best and Worst days and measure the distance from each one to its nearest opposite-type day, we get:
Date - B/W - Distance to nearest opposite-type day
Aug-26-15 Best 2
Aug-24-15 Worst 2
Nov-30-11 Best 21
Nov-9-11 Worst 13
Oct-27-11 Best 13
Aug-18-11 Worst 7
Aug-11-11 Best 1
Aug-10-11 Worst 1
Aug-9-11 Best 1
Aug-8-11 Worst 1
Aug-4-11 Worst 5
Jun-4-10 Worst 25
May-20-10 Worst 10
May-10-10 Best 10
Apr-20-09 Worst 11
Apr-9-09 Best 10
Mar-30-09 Worst 7
Mar-23-09 Best 7
Mar-12-09 Best 18
Mar-10-09 Best 20
mean distance: 9.25 days
So it might make more sense to say, "Stay invested so you don't miss the next 2013." Or something like that. But the "ten Best days" claim implies a model of the market where it just sits there doing nothing and every once in a while has a great day - more like a lottery than a time series.
Coda: From March 2009 through this week, the S&P gained about 1360 points. If you look at the daily minimal path - just the absolute number of points the S&P traverses as it moves from the previous Close through the Open, High, and Low, to the next Close - then over that same time period, the S&P traversed about 58,000 points, or approximately 42.8 points traversed for every 1 point gained. Maybe that is a simple mathematical angle on "risk aversion".
Bill Rafter comments:
A very good study and worthy of discussion.
Yes the best days and worst days cluster, implying that volatility is symmetric. Ergo, why worry about it; just stay long. Except that looking at the chart (admittedly not a good way to do research) you can see that the clustering occurs at times when the equity market probably should be avoided altogether. Of the 5 periods of clustering, 4 of those periods fit that description. The exception is March 2009, but that was THE bottom of the market, occurring after a 50+ percentage decline. So the big bank wealth management guy has a little start-date bias in that the period chosen demonstrates that buy-and-hold is profitable without worry, whereas choosing a start-date in 1997 would drop the compound annual ROR considerably and have substantial worry.
Since equity markets are volatility-averse, a volatility screener should enable the investor to be out of equities (and possibly long bonds) during the clustering. The wealth management guys will identify that as "timing" which they say pejoratively, although most financial decisions are made with some timing in mind. One may buy a home, renegotiate a mortgage, open a business or even marry based on whether the "time is right". Those bottom up decisions of everyday life filter up to the market.
I dare say the big bank wealth management guys stayed long during the 2000-2003 and 2007-2009 declines, and the buy-and-hold argument provides them with the cover they need for those flubs.
Let me posit a side question to illustrate the volatility point. Suppose you knew the stock market would be higher over the next 12 months. What stocks should you own? Logic would suggest that since the market is going up, the more volatile stocks (i.e. high beta) should go up the most. But at most times that is incorrect, as investors pay a premium for lower volatility, and those high beta stocks were yesterday's high betas, not tomorrow's.
Ralph Vince writes:
You don't want to miss the ten worst days, they offer opportunity (as a buyer) as the ten best days do as well (as a holder, or seller).
The days you want to miss are the ten dullest days. Or maybe the thousand dullest days of the period in question. Those are the days where the office is a prison cell, the weather out the window looks glorious. Then the guy with the thing that blows leaves and grass and all that, is rummaging around outside the window for twenty minutes, and you realise days like this simply waste your life.
No, please, give me volatility, there's money in those days.
anonymous writes:
From 10 years ago (August 2006 SpecList):
"Mr. Cassetti wrote, "Suffice to say, many studies now show that missing the worst days is more important that participating in the best days."
I was intrigued about what this meant, and if true, what it says about the distribution of returns. To analyze this, SP500 weekly returns since 1950 were ranked, and the compound final return calculated. (weekly returns since less cumbersome than daily) Then compounded returns for an hypothetical/supernatural trader who managed to be in the market for all but the *best* and *worst* week-pairs out of all 2950 weeks. The next trader was in for all but the best 2 and worst 2, and so on, for a total of about 1477 ranked returns. (trader 1477 was only in the market for the middle-return two weeks out of 55 years, which seems implausible enough that I might try it)
Here is a chart of the compound returns found by successively eliminating [X*(top,bottom)] week pairs, neglecting transaction costs:
The pink line corresponds with a final return for B/H of about 75 (7500%). One notes that while it is true that compound return improves by removing BOTH top and bottom weeks, further successive removal actually hurts returns. After X>363, removing additional top and bottom weeks reduces return. And since only 363/1475 top+bottom week-pair eliminations improve returns over buy and hold, if (without skill) you try to eliminate such weeks, you have about a 75% chance of under-performing.
This exercise is a successive subtraction of the extreme tails from the returns distribution, and shows that unusually large down weeks are greater in magnitude than unusually large gains. In 75% of the week pairs (just over +/- 1SD), the corresponding ranked gainer weeks are larger than losers. Another curiosity is the kink in an otherwise smooth curve around (elimination of) weeks 36-54, which could result from some kind of asymmetry in the tails."
One way to reduce exposure to volatile regimes is to be in-market only when long moving averages are up, which can be done in real time.
2a58
Monday May 9, 2016
As a long-time strategy/management consultant to corporations and government, I am often approached by newly-declared consultants on their first rodeo. Today, one of these lamented the lack of success in developing new business. His take:
"I do not know about you, but it has been profoundly quiet. I am getting the sense that nobody wants to make any commitments because they do not know what is going to happen next. Perhaps this is a reflection of the Clinton/Trump fear. As I read recently somewhere, 'the problem with this election is that somebody has to win.'"
The Clinton / Trump point is, I believe, a quite common rationale adopted these days for the condition of the economic muddle. In fact, this is only a minor factor distinguishing current times from previous events of the larger predictable cycle.
This is the situation at every election I have known as a professional consultant. It isn't just the two candidates, it is the contest itself, and the surety that policy will change, yet the direction is unknown, as well as the magnitude. The election cycle is predictably disruptive.
The need is to hunker down, endure, not worry. An expenditure of more than nominal business-getting effort isn't worth it, and can be harmful, for to do so is to declare oneself in directions that are predominantly unlikely to unfold.
Exceptions to this course have primarily to do with whether one is (or is not) "going political" in an attempt to bet on joining a new administration….long shots at best. This would include attempts to contribute to one campaign or another, or to issue-based SuperPacs.
For future directions (and investments): at high-risk are most certainly all of Obama energy directions, science directions, defense policies/priorities, health imperatives, …. etc. The hubs (i.e., "centers of excellence" focused on selected technical areas, such as batteries, renewables, et al) are a doomed concept.
Even the best of these (e.g., CASL – a collaborative effort among industry, regulators, and R&D labs to model and simulate light-water nuclear reactors) is unlikely to continue through a third round of funding in the present incarnation….a new name / rationale / policy / etc will need to be found if it is to survive. Holding on to the old policy configuration is a slide toward fiscal / policy death. Each administration must conceive of its own emphases, names, priorities.
I think exoscale efforts (building the next size of high-performance computing power), while not bullish under BHO, are likely to decline in favor of simplified concepts for computing power escalation, or greater emphasis on use of existing resources to extend application to other problem-solving ventures — in the longer run. This could build confidence in simulations to the point that later renewed exoscale pushes could launch at a steeper climb, … building on coalesced confidence in the scientific community —- READ THIS TO MEAN that efforts at collaborative problem-solving are more politically uncharged, more fundable…i.e., best action is to seek a problem for collaborative problem solving and get funding under the problem area, not under money for hardware.
Nuclear is obviously in danger. It can only be successful under strong national / Federal policy commitment, the kind unseen since the 1970s. However, world events may be conspiring to position a Federal change in attitude toward nuclear. NEI is useless in the main.
"Innovation" is safe, but quite abstract. Money can be found for this, but I think primarily from the foundations of the super-rich tech (& other) barons, and in corporate self-investment; government for the time being is, and should be, tapped out.
Just trying to read the cards, find an interim play, survive, and be resurrected in a revitalized economy. Clinton offers no chance for this. Trump is completely unknown. The power money seems behind Clinton. The voters more energized for disruption on both sides.
Welcome to "interesting times."
The NYC Junto will meet on Thursday May 5, 2016 at the General Society Library, 20 West 44th Street, NYC (between 5th & 6th Aves). Open discussion at 7:30 PM. The featured speaker will begin at 8 PM.
The featured speaker this time will be Marty Lewinter, Ph.D., on the subject of "the joy and utility of mathematics. He is a professor of mathematics and computer science at Purchase College (SUNY). He's the author of The Saga of Mathematics: A Brief History with William Widulski and of A Friendly Introduction to Graph Theory with Fred Buckley. All Dailyspec readers are invited!
A cursory note of garden observations on today's walk to check the chickens. The dogwoods and redbuds are in full bloom and the fiddleheads of many fern varieties appear. It is interesting that the young dogwoods seems to be saving something and are not quite showing all the flowers they are capable of, compared to the more effusive dogwoods who are in the last half of their lifecycle. Similarly, a redbud which has been dying off is fully intent on procreating to maintain its lineage and is profusely dropping its seed.
I wonder the parallels with human life that may both be innate and extrinsic. For example, what can we learn from recollections of those at they approach or fear death? The life that flashes before the eyes of jumper who survives a plummet from the Golden Gate bridge. The person who is approaching death for whatever reason. The lessons from a man who studied 1,000 deaths to learn how to live, BJ Miller. The travels of many of a man and woman to the romance of a nubile partner.
I also wonder the parallels in markets at the end of market moves at the ends of market moves of varying magnitudes. How might they be quantified, observed, and monetized? A change in price momentum and direction after moves are exhausted. Particularly when they may not be supported by perceived or actual macro fundamentals. What are the timing mechanisms and linkages? For example, how might the recent move in oil be connected to moves in commodity currency pairs? Where might the CHANGE occur to be a catalyst, or not?
Given recent price moves in markets, upcoming economic data, geopolitical events, and market positions this may be a propitious moment to consider such factors. What about the cycles in the markets like those of certain animals, insects, and plants that only occur very few years. In that realm I would put a few broader macro-economic cycles and events. Consider most recently the Asian and LTCM events of the mid and late 1990's, the US crisis of 2008, and consider the current period and what might be happening and what is different? What might be reminded in Anna Karenina Tolstoy said "Happy families are all alike; every unhappy family is unhappy in its own way."
So what might be unhappy in today's markets in their own way? I would note that there are any number of factors to be aware of and to name a few: the comparative size of the GDP of emerging economies, the debt dynamics globally, the growth of the credit cycle in China compared to the US(2008) and Japan(1990's) and Thailand (1990's), the flexibility of EM exchange rates, the gross number of hotspots today versus previous crises, the populist political landscape and the causes thereof, the monetary and fiscal ammunition that is left and the willingness and know how to employ it, etc..
20ec
It's a wrestling match today with bonds up a half from 7 down days and a 2 month low, and crude at a 4 month high, up another 2%. It is interesting to note that somehow the Fed believes that moves in oil are ephemeral and have no effect on inflation.
anonymous writes:
Here is a paper presented by Vineer Bhansali at JOIM : "Beyond the Quant Model" [36 page pdf]
I got a lot out of it even when I couldn't follow the physics examples.
Alex Castaldo replies:

I see that in late December 2015 Vineer Bhansali left Pimco to start his own firm LongTail Alpha:
LongTail Alpha is named after its strategy that "sustained portfolio performance comes from expecting the unexpected, and positioning portfolios to earn yield while maintaining convexity," according to a statement he issued. Bhansali said he is initially funding the firm himself. He earned a Ph.D. in theoretical physics from Harvard University in 1992 after receiving bachelor's and master's degrees in physics at the California Institute of Technology. He […] worked at Pimco for 16 years.
It would seem he is a convex combination of The Professor, The Upside Down Man and the Derivatives Expert.
The talk is billed as a light talk rather than a technical one. He discusses lessons learned from hobbies and other fun activities and summarizes them in 10 points:
1. Focus on Structure (and on the one idea that supports the structure)
2. Let the data speak (and be Bayesian when you listen to it)
3. Use proper coordinates and units
4. Know the types of errors (and correct for them)
5. Simplify
6. Look for scaling rules (and anticipate the possibility of sharp/sudden transitions)
7. Simulate freely (especially if you suspect path dependence) and use Gedanken (thought) experiments
8. Identify tradeoffs (and deal with imbalance by owning free or cheap options)
9. Don't fight momentum (look for it and ride it)
10. Pay heed to the environment (and be flexible in adjusting to it)
"The Tokyo Whale Is Quietly Buying Up Huge Stakes in Japan Inc."
Reminds me of John Law and his Mississippi Scheme. Banque Royale was the central bank. What happened to France afterwards is well known…. The money supply of France was inflated to support share prices. When the collapse came many people were ruined. It also contributed to the French Revolution.
BOJ should study history.
Seals are the most rugged and dependable of the military branches. The primary reasons are they are selective, draw mainly from swimmers (vigorous and smart), and their training is the most demanding with the highest attrition rate. Hence, we are protected by the best evolution offers from the U.S. military. Still, in looking over their '6 Lessons from Seal Team 6', improvement is possible. Here are the Seal lessons, and my upgrades (in italics) from experience in the jungles, streets, rails, mountains and deserts.
1. Consider a weapon not just by the traditional description but in terms of all the tools you can train and deploy, particularly your mind. Willpower is a powerful weapon.
– Willpower is a poor substitute for ability. I'm reminded of the Special Forces soldier who jumped from a plane, and his parachute didn't open. 'So far, so good,' he reminded himself. Then his emergency chute didn't deploy. 'So far, so good,' he said to himself…
2. Never attack from the same place more than twice at most, keep your opponent off-guard and move around.
– Never attack from your strength first, I might add.
3. Minimize emotions or you will have difficulty maintaining a focused mind.
–Do not attach emotion to the things you do in life, is key to the military, sports, and even business.
4. Assume there is no back up and control your risk accordingly.
- Always keep a back up, is better, implying to enter a situation without considering support, and remember it if the position sours.
5. Think outside the box, but don't chase things you can't see.
- A clearer way to phrase it, Think inside the box of tricks you've been taught, and if those tricks fail, think outside the box.
6. Nerve, stand for something every day and remember the SAS creed "those who dare win"
– Given the choice of cowardice and violence, always choose violence.
Most families make the journey to DisneyWorld or Disneyland soon after they judge that "the kids are old enough now." "You haven't been to DisneyWorld?!" has the force of a shaming epithet in elementary school peer groups. Parents who have not "made the trip" are often considered poor providers.
I have concluded that Disney is a deep threat to American society. Visiting these parks is a training system for the America-to-come (and other countries where the movement has gained traction)…an America I don't think I will like.
Disney visits teach two things:
1. be an observer, not a participant …. a Disney trip is way down on the interactive scale, most "rides" are passive excursions through a terrain or story or experience over which the guest has virtually no control or input. And
2. how to wait in line politely and passively for long periods of time with tethered, exhausted, sugared children tugging on the parent…perhaps an apt experience for preparing us to endure the DMV or the post office
Disney's contribution is to make this otherwise awful experience into something that cannot be passed up. The best people mover of all time consults other companies and organizations on crowd management and control.
Is there a place for Disney in fighting terrorism?
Rocky Humbert writes:
I thought the original post about Disney was tongue-in-cheek — as it left me ROFL — but I'm starting to wonder whether it was a serious anarcho-anti-establishment rant?
Without opining on the misery of standing in queues under the Florida sun, Disney sells a professional, well engineered, family-friendly entertainment product. It is difficult to fault their franchise, execution and profitability. I have found critics of Disney are the same folks who hate the American Flag, Mcdonalds, baseball and apple pie. That Disney has a slightly left of center political bias is a reflection of its market research rather than agenda — I am certain that they would shift their bias quickly if it suited their profitability.
I have not been to a Disney park in many years, but it is a right of passage for most every parent with young children. My memory of it was pleasant. My primary complaints about the experience were the cost and the food quality.
If you are going there to glean a deep understanding of history, science, environmental studies, etc., it will be disappointing But if you are going there to have your youngsters smile and not be exposed to vulgarity, profanity and things that many of us consider the dark side of the work, then it is a great place.
Again, every detail of their product is micro managed and they should be saluted, not pilloried, for providing consumers an interactive product that they want and pay for. Good luck to the parents of young children who think they should go "rock climbing." See you at the ER.
Russ Sears writes:
While I concur with Rocky's sentiments that Disney leaning left is most likely due to the leaderships belief that the left will win the future. What bothers me is not the left or right side of their politics but their marketing preference towards girls and capturing a large segment of the young girls and their mothers. I have only daughters and they loved Disney. But when 60% of the college graduating class is female, and 40% is male, a figure that was reverse in the male chauvinistic 70's, it hurts to think that the young boys' futures are so bleak that Disney doesn't market too strongly to boys or their fathers and knows where the future is. While it maybe the future, is such an accelerating trend sustainable for the next 30 years or is there a limit to how bad this can get?
Jim Lackey writes:
Disney world is fantastic. It is expensive, yet worth it. There are some good points that strong women and some men point out. Life is not a fairy tale and you're not a princess. However, once that statement is out of the way the experience is best if you look at it as purely entertainment and have fun.
Nothing for the boys? My best memories are when my dad said: NO RACING this vacation son! We are going to Florida. I am taking your sister to Disney. Your brother wants to do the water park. Son, I want to fish in the Keys. It is your job to navigate. Here is the map, the compass and my cc card. Plan the trip. P.S your sister will refuse to stay in a hotel without a diving board. Your mother needs, we need, for your mother to have a car and a place to shop. Love Dad.
Yes, that was a note he was off to work 7/12's to raise the funding for the trip.
I lived in Fla from July 91 until June 2006. In that 15 years I went to Disney countless times. We also hit Busch gardens, when Budweiser still owned it. I had fond memories of that park from a kid. It wasn't in the parking lot of the ball park of Disney. Once a year I was kicking and screaming about a summer Disney trip, again for my wife and small children. My wife set me up. She had paid for a full day of me driving the Richard Petty driving experience (12-1 compression aaah about 550 HP stock car.) I had to follow the instructor for 15 laps (2 cars.) Then he realized I could drive the car. They had a speed limit of about 150 on the strait so we had to coast, then right before you slam on the brakes to corner he had us go full throttle for one thousand one one thou, SLAM the brakes…. right before the apex of the turn, which is quite unnatural, you went back to full throttle. I noticed the slight delay from the full throttle to the power band of the engine. Actually I noticed a puff of fuel come out of the lead race car's header or exhaust pipe before the car slammed the apex, where a driver would normally go full throttle. Then we had it wired.
I upset him by pushing him down the strait when he was waiving his arm frantically (which meant slow down back off 3', we were 150 mph about 100 feet into the strait. I dunno if I did 50 or 60 laps. All I can tell you is I wanted out of that hot box on the 95 degree Fla day so bad the final 10 laps were work. I though damn these stock car drivers must train very hard on long distance bicycle or run many miles a week to drive 500 miles in this hot box. They must have full focus in real racing for that 3 hours and that takes endurance. I walked into Disney and the wife said, "so? Are we trading the Drag car for a stock car?" No way baby, I'll never be a stock car driver.
Disney rocks. If you can't find something to do there…send me a note. Few realize all there is to offer.
Disney is my retirement plan. That will be my job from 62-82. I'll be rebuilding engines, motors, hydraulic pumps and training young men, how to work. Did you ever notice how they take out the trash restock the concessions, or how the leaf blower/ vacuum exhaust smells but doesn't stink like your gasoline lawn mower?
I remember as a 11 yo kid asking dad, are they running vp racing gas in that leaf sucker? Pops can you smell that exhaust? That's the same sweet smell of fuel burning at the dragstrip. Only you'd notice, son. Did you wonder where does all the trash go? We could never figure out how is it that every kid that works there for the minimum is so happy. My wife, the UCF grad explained it to me. Talk to the management. Where are they? Exactly!
Stefan Jovanovich writes:
A trip to Orlando's theme parks would not be complete without a trip to Florida's own surf city, Cocoa Beach. We make a day trip over to CB at least 7-8 times a year, usually in spring and summer, and sometimes stay a few nights at the surfer friendly Wakulla Suites.
A typical day trip begins at 3AM with a stop at our local 7/11 for coffee and donuts. Boards strapped and secure on the top of the car, we race up I-75 until we hit I-4, take a right to Orlando where we exit and take the 528 over to Cocoa Beach. Our excitement is palpable when we get close on the 528 causeway, and one can smell the Atlantic Ocean. Pulling into Cocoa Beach on A1A, if all goes well, usually happens around 6:15-6:30 AM. Our ritual is to always stop at the Waffle House for a greasy breakfast, some good country tunes on the juke box, while rubbing elbows with working people and an eclectic mix of tourists and surfers. I love the waitresses at Waffle House, the way every customer is referred to as "Hon."
After breakfast, we find our parking spot, unload the car, set up the tent, and paddle out for a nice dawn patrol. Since we always take a couple of local kids along with us, they get the job of setting up our site. The kids are always good sports, and "Get the Joke" as Lack would say. Generally, we will surf for a couple of hours, taking time to stay hydrated (one loses a lot of water in the sun and surf), then relaxing with a quick siesta under the shade from the little tent. Waking up, we'll put on sunscreen (Bullfrog) and go back out for a couple hours.
My wife will make a run over to Publix for some excellent deli subs, some salad and fruit which we will eat for lunch right on the beach. Usually after lunch is another short siesta, then back to the waves. Since my wife learned to ride a longboard, she will paddle out for a few after lunch. Otherwise, she is content to stay under the tent, watching us surf while reading.
If the surf is really good, we'll stay out until 4-4:30 or until exhaustion takes it's toll. I have found that using a waterproof ipod is just the ticket for adding the enjoyment of good music to a surf session. My son does the same, and while my surf music tastes tend to gravitate towards Coltrane and Monk, his is more geared towards punk and hip hop. The difference in musical tastes is very common between old guys like me on longboards, and young guys who ride those potato chip shortboards. Either way, the good tunes extend the length of a surf session and make it much more fulfilling and spiritual.
After surfing all day, late afternoon creeps up quickly and we feel a tired sense of satisfaction and accomplishment. Wrapping up the day, the groms know their duty is to pack up the boards, tent, coolers, etc. We always make it a rule to park near Ron Jon's. We wander into their huge 2 level surf shop, gawking at the lobster burned tourists, the cheap "Made in China" trinkets and other souvenirs of questionable repute. We always head upstairs to look at the huge selection of surfboards, talking story with the board sales staff, who are usually grisly old guys who have as much surfing experience as Gerry Lopez. I always buy the groms something useful, as they generally come from very limited circumstances and things like no-name wetsuits, leashes, rashguards quite inexpensive at Ron Jon's. Sometimes Ron Jon will have good deals on Hawaiian shirts, the kind that I live in 360 days a year. My wife will always ask, "Are you sure you need another 5 shirts?" She's always a good sport, lets me have the shirts, and I make sure to find something good for her as well.
After an hour or so taking in the spectacle that is Ron Jon, we walk across the street to "The Shark Pit Bar and Grill," at Ron Jon's main competitor, the Cocoa Beach Surf Company. Their meals are quite delicious, with generous portions, an attentive waitstaff, and are quite filling. After dinner, we'll check out the boards and equipment at the CBSC shop, then drag our way back to the car.
Leaving Cocoa Beach around dark, we always stop at a Starbucks, where I like to get a quadruple venti cappuccino, drugging myself in order to make the 3.5 hour drive home. We usually make it home before midnight, barring some horrible traffic on I-4. The drive home finds everyone in the car passed out, leaving me to enjoy my thoughts, sense of accomplishment, and the love that I have for everyone around me.
Dropping the groms off, we make our way home, to the comfort of our beds. The car is never unloaded until the next day, usually in the late afternoon. I never unload the car myself, preferring to delegate the job as there are more pressing things on my mind, like sleeping in all day long. Still, one cannot have a day trip to Cocoa Beach without suffering one major unintended consequence, which usually manifests itself as an ear to ear smile that lasts for a couple of days. If you have never been on a surf run to Cocoa Beach, or it's sister New Smyrna Beach, your life is sadly incomplete.
242d
Slab City girls are different. They're seasoned, leery, and well-traveled. So the approach to ask for a date is different:
1. Show her your tattoos.
2. Say you've been on the road for a year or more.
3. Claim to get a monthly dole.
4. Keep the chat to a minimum.
5. Pull out a condom.
6. Don't be surprised if she doesn't have underwear.
7. Let her brag about having more stab wounds than you.
8. Let her choose a position.
9. Expect intense swiftness.
10. Accept after her speech, 'I'm sorry, I have to go get more sex.'
"Forever stamps" are not forever. They just lost 4%. A long time ago a reader mentioned (in jest) investing in forever stamps as an inflation hedge. What does this deflationary move say? Are they way behind the curve as usual with everything else starting to inflate a bit now? They are us 500% since 75, so that is fairly consistent with inflation. Here is the price chart.
In Hawaii, real estate is getting hot. No rentals, immediate sales at asking. In Cali real estate has been super hot.
Bill Rafter and I have discussed for years the steadily growing discontinuity in the BLS's employment data versus that implied by payroll tax receipts.
A few years ago the staff economists at the Atlanta Fed got so fed up with the nonsensical BEA GDP reports that they started issuing their own report anticipating the GDP release wit their GDPNow report.
Although the media has since glommed onto the report it is treated in similar fashion to the ADP employment release.
The differences between the two is important however.
The ADP report is distinct from the BLS data and uses inputs chosen by ADP.
The GDPNow report is designed to mirror the BEA's data inputs to anticipate not what what GDP is but what the BEA will report that it is.
The Atlanta Fed staff are putting the manipulators on notice, and those in the media and at the FOMC willing to go along with it, that there are consequences.
The actions by the Atlanta Fed staff have also helped to embolden other Fed staff members to do similar work and make it public.
The Richmond Fed staff economists have now produced a model of unemployment called the non-employment index that challenges the accuracy of the BLS data.
The importance of this is that it challenges the usefulness of the U3 unemployment rate and the FOMC natural rate of unemployment (NROU) predicated on it.
The point is that data is being willfully corrupted by providers and this has engendered, finally, a push back by others.
Being aware of the totality of this, especially for a group focused on clean data is important.
Readers of Dailyspec normally speak of picking spots to trade S&P for brief statistically anomalous moments they identify. They do no try static timing approaches to beat the S&P by only trading the S&P. A weasel could put out predictions and escape scientific judgement by evading the selection of a benchmark for comparison of results. Since legitimate reasons exist for not using the S&P as a benchmark for taxable investors in a trading account, the skewer arrives as a dull blade. The Thomson Reuters Eikon idea holds more interest.
What strikes me is that as the competition increases, events could go the way of the cellphone data provider model. They get rid of the business model of the non-negotiable onerous bi-annual contracts first, and then they offer to pay the remainder of the competitor's contract to get clients to switch. Will that cut the margin projections for all of them and make it a lower margin business generally? The new tax inversion rules cannot help US based business valuations and might lead to foreign based lesser-market share competitors gaining in their relative profit margins as well.
Russ Sears writes:
Much time is wasted looking for static rules to sell stocks, but the converse is where the static rules apply, what time to buy stocks. I believe many investors confuse the potential to time individual stock sell indicators with the market as a whole. My battles have not been finding static ideas or getting institutions to implement ideas that beat the market. If it is static, it is not labor intensive enough to give investment department credit beyond luck. Static market ideas are simple by their nature, and therefore its easy to label them as luck rather than sophistication, and when they are 10/ 20 baggers to cash them in once someone decides they need money to lessen the "risk" because it was just lucky. The same goes with long term stock holders. The kids find a nice portfolio of stocks that the wise old deceased patriarch held forever, which made the family rich. The kids are told to sell into something with less risk because the portfolio just got lucky.
2987
Dr. Garth Davis writes:
There is a new study following over 500,000 people since 2004. HUGE study. This latest analysis in the prestigious New England Journal of Medicine is fascinating. Those people that ate fruit daily had lower blood pressure, lower blood sugar, and consequently a lower risk of heart disease. Impressive results given they did do multivariate regression analysis. Large studies like these try and control for confounders but hard to do. Regardless, this is strong evidence that fruit does a body good.
"Fresh Fruit Consumption and Major Cardiovascular Disease in China"
It only stands to reason that where there's sacrifice, there's someone collecting the sacrificial offerings. Where there's service, there is someone being served. The man who speaks to you of sacrifice is speaking of slaves and masters, and intends to be the master.
-Ayn Rand
What is the difference between the "smart-beta" index built around "momentum factor" (offered by Russell or some other index provider) and a trend-following CTA? It seems to me like a lot of smart repackaging (trend-following is now called momentum since more academic research is about momentum, trading is now asset allocation, etc.)….
Aside of fees, of course
Ralph Vince writes:
All trading systems can be represented as indexes. (even your simplest, go long here, flat there, short here, has aggregatge weightings of 1, 0,1 on the various positions — cash always 1-position weight).
All portfolio models, can be represented as indexes.
So
Trading Systems ~ Portfolio Models ~ Indexes (~ representing "equivalent to")
It's a matter of packaging.
And further building on this edifice scratched in the walls of my darkened cave….
And all long positions ~ short put + long call of same series.
And all of this occurs within the hyaline manifold of leverage space, which readily explains things that are often not so evident on the surface (such as why a short etf will have a long-term downward drift, as well as all leveraged ones, just as with any form of portfolio insurance) and on and on and on and on.)
Rocky Humbert writes:
Ralph articulates this well.
I would add one point:
We know as a logical syllogism that the overall return from an entire market (to all participants) is the overall return from an entire market. Putting aside the mark to market paradox, if I were the sole market participant and I owned the entire market, then my return would be the intrinsic market return (i.e. cash flow, profits, dividends, etc). And if there were two market participants, then the intrinsic return is shared between those two participants. Again, mark to market paradox notwithstanding, just as it is impossible to squeeze blood from a stone, one cannot produce a total return that exceeds the intrinsic market return. The only question therefore is how to allocate the return — which, beyond the intrinsic return, resembles a zero sum game. (Some people here call the intrinsic return, "drift", but it is really dividends, retained profits, etc.)
An academically pure index must capture the entire market's intrinsic return. And it would do that by owning the entire market capitalization of that market. The S&P500 doesn't do this exactly — the index owners exercise nuance and discretion — and that process might give some opportunities to the smart-beta crowd. That the S&P is market cap weighted further gives rise to the mark to market paradox (i.e. the starting point when one purchases the entire market cap).
But if one could actually purchase a piece of the entire market on the day of the market's creation — and own it until the end of the world — that investment will produce a return that will, after taxes and expenses — beat holding any given smart beta strategy for the same duration. This is a purely theoretical point — because during any given holding period, some particular smart beta strategy will surely outperform. Again, it's a mark to market issue. So the goal is to figure out which one will and which one won't. (Assuming that this is possible!)
So yes Virginia — there is a pure index. But it is theoretical ideal.
anonymous writes:
I used to trade and develop "smart beta" strategies back at the fund.
I don't think there is an established "this is smart beta and this is not," but I can tell you as to what people expect. The momentum strategies are a bit different than typical CTA trending strategies (not using crossovers for example). Instead momentum is tracked by other measures such as relative performance across sectors and going long/short the best/worst performing ones.
The implied idea of smart beta, which is not exclusive to CTAs, are the other benefits of using these strategies amongst others in a way that utilizes portfolio construction or a dynamic weighting strategy (like monthly rebalancing on vol).
The goal with smart beta is to not produce alpha outright, but to accept that the majority of alpha has been "sapped" and you are now using diversified strategies that have a known cyclical alpha. This is where you get into gray area but I differ the two by saying:
alpha means the sharpe significantly deteriorates as others discover the method smart beta means the sharpe has already significantly deteroriated, but because it has, you can more easily predict the regimes in which they work/don't work. For example, AQR's paper: value and momentum everywhere discusses the idea that momentum (continuation) and value strategies (mean-reversion), tend to have negative correlations, albeit both strategies have lower sharpes (0.4 to 0.7).
anonymous writes:
Assume, all flows as dividends etc produce an intrinsic market return of zero over some point. Trader A loses 10. Trader B gains 9 (dont forget the vig). Ok till this syllogism its a zero sum game
Next,
A sold at 100, B bought at 100.
A stopped out at 105.
B stopped out at 95.
There must be a C or a CDE.. and so on and so forth.
Still sounds like zero sum.
But if over a length of time some stay in the game, majority keep dropping out. Then it becomes a series of zero sum games.
Next, If A,B,C,D,E…. et al become very large numbers then its a zero sum game between those who stayed in the game up to the point the non participants came in. This also explains the Lobogolas.
Market therefore is a variable sum game. People vary their exposures, they vary even their presence for prolonged periods of time. No one rides an investment bus permanently the way sage does. Normal people buy stocks with an "intention" to sell at some point.
The drift in equities is explicable by a fact that it is the only asset class where reinvestment in growth occurs. For Indian equities I have had calculated in the past it mimicks the curve of (1+GDP growth)*(1+inflation). Perhaps true for other markets too. Given in the long run supernormal profits dont exist, its the ability of businesses to pass on inflation to their customers that produces the drift in their cashflows and thus stock prices.
20c5
This pic shows Vic Niederhoffer with Andrew Romay (born in Hungary in 1922) at the 50 Year birthday party for Roy Niederhoffer.
Andrew Romay survived the Mauthausen concentration camp in March-May 1945, then came to the United States where he became well known as an investor and lawyer in the Hungarian emigre community.
So careful was his due diligence work that the famous phrase was often heard "OK, I am willing to invest if I can come in pari passu with Andy on this deal".
I gave in and rented An Honest Liar documentary about James Randi the other day. A rather decent documentary/biography. "The Amazing" Randi seems to have been an icon back in the 70s and 80s? Sorta the Father of Magicians and Illusionists following in Houdini's foot steps.
The movie opens and closes with Randi saying "no matter how smart or well educated you are, you can be deceived". A lot of what has already been discussed about deception over the years on this site is in the movie. Well worth watching even if for a refresher.
Through age and an almost tragic accident Randi is basically forced into retirement. He then becomes a crusader to expose those that deceive for profiting without being honest about their deception! Backwards I know. Hence the title of the movie.
He completely helps Johnny Carson foil and ruin Uri Gellar, the so-called famous psychic.
Randi exposes a Southern Evangelical that holds himself out as a "healer" fleecing crowded Civic Centers.
Randi feels that the practice of magic/illusion should be one that the crowd knows it is paying to see entertainment. To practice deception for the sake of conning and stealing is ironically morally unethical to The Amazing Randi.
The movie ends with Randi sharing personally that he was deceived and the impact it has had on him.
I feel it is worth the hour to watch. Countless market implications were in my thoughts while watching and thinking about the movie afterwards.
"Family Wealth Lasts For Ten To Fifteen Generations: An Interview with Gregory Clark, historian of social mobility"
Clark uses historical records to track surnames and social status over generations, and finds that rates of social mobility are surprisingly similar—and surprisingly slow— across societies as diverse as feudal England, modern Sweden and Qing Dynasty China.

Most social scientists estimate that it takes about three to five generations for a family's wealth or poverty to dissipate, but Clark says it takes a staggering ten to fifteen generations—300 to 450 years—and there's not much the government can do about it. According to his calculations, if you live in England and share a last name with a Norman conqueror listed in the Domesday book of 1086—think Sinclair, Percy, Beauchamp—you have a 25 percent higher chance of matriculating at Oxford or Cambridge. If you're an American with an ancestor who graduated from an Ivy League college between 1650 and 1850, it's twice as likely that you're listed in the American Medical Association's Directory of Physicians.
—
keep looking »
Archives
Resources & Links
Search