I am not familiar with Kurt Godel, but I think his ideas are similar to the ideas of cosmologist Max Tegmark. Here is an excerpt from the BBC documentary Horizon interviewing Max Tegmark.
He states that our Universe/Reality is math. So math is not only a language to understand the world, but it is the world itself.
My knowledge of the topic ends here-– it is fascinating though.
Quoting T. Mcclellan:
Plato was probably the last person to at least be on a level with the then leading thinkers of functionally all branches of human thought (Aristotle conventionally thought to be even more so).

There is an interesting refutation of the ideas in the Republic in the Parmenides. In this second dialogue Parmenides delivers a devastating criticism of Plato's skepticism about empirical reality. Plato has him argue strictly on Platonic lines that in fact if we grant that the Forms (for example numbers) truly exist, even then we could not know them–and worse, if we exist then pure beings such as the gods could not know us! Thus not only are ideas as unreliable as appearances they are no surer a foundation for knowledge. Obviously not a great conclusion for a Platonist!

Believe it or not, the real existence of forms–or the Pythagorean equivalent that all the universe is number (perhaps numbers) is still hotly contested today. Supposedly Kurt Godel could not understand people who did not believe in the literal existence of numbers outside the human brain. Although of what substance he thought them to be composed, I know not.
Russ Sears writes:
The following is what I wrote to the spec-list in 2010, concerning Godel and Singularity. Kurt Godel was a close friend of Einstein, they often walked to and from the University together. He is most known for his "Incompleteness Theorem".
It has been suggested before that Godel's proof gives us insights into human intelligence. John Lucas was one of the first to suggest it. "Godel's Theorem seems to me to prove…that minds cannot be explained as a machine".
Roger Pemrose has 2 books, "The Emperors New Mind" and "Shadows of the Mind" that supposedly show Godel disproving "mechanism" and "artificial intelligence".
Pemrose suggests that while we're not a machine, we are a physical system and should consider quantum mechanics.
Godel was much too timid about conjecturing on the record. He was very fearful about confrontation. As suggested, the Third Reich probably never did give him or his kind a second thought. To his paranoid mind the world would conspire against him to keep all mankind stupid. So what we have from him on this subject is from his private conversation with Hao Wang and a lecture.
Wang on Godel: "Either the human mind surpasses all machines (to be more precise it can decide more number theoretical question than any machine) or else there exist number theoretical questions undecidable for the human mind." or as Ms Goldstein suggests: "The incompleteness theorem, by showing the limits of formalization, both suggest that our minds transcend machines and makes it impossible to prove that our minds transcend machines. Again, an almost paradox."
Or in my words we could simply be deluding ourselves that we have access to "truth" through intuition. This is of course is tragic and ironic in that while we can't know the pure case, Godel himself succumbed to some major delusions and was paranoid later in life.
And we as speculators certainly can't cast the first stone. While I would suggest that we may "transcend machines" through quantum mechanics, our minds may also transcend time through quantum mechanics, leaving a rendering of our "physical system" difficult if not impossible to interpret and to reproduce.
This paper argues that most anomalies go away when microcaps are removed from the bucket:

Replicating Anomalies
Kewei Hou, Chen Xue, Lu Zhang
NBER Working Paper No. 23394
Issued in May 2017
NBER Program(s): AP CF EFG IFM ME
The anomalies literature is infested with widespread p-hacking. We replicate the entire anomalies literature in finance and accounting by compiling a largest-to-date data library that contains 447 anomaly variables. With microcaps alleviated via New York Stock Exchange breakpoints and value-weighted returns, 286 anomalies (64%) including 95 out of 102 liquidity variables (93%) are insignificant at the conventional 5% level. Imposing the cutoff t-value of three raises the number of insignificance to 380 (85%). Even for the 161 significant anomalies, their magnitudes are often much lower than originally reported. Out of the 161, the q-factor model leaves 115 alphas insignificant (150 with t < 3). In all, capital markets are more efficient than previously recognized.
Bitcoin is currently stalling out on transaction speed and will force the hand of the core development team to make adjustments.
At present, the miners are clearing (very roughly) 2000 transactions every 10 minutes, this is primarily due to the limit of the block size of 1 megabyte and the amount of transactional information they can place into that size.
There is a lot of hand-waving about the slowing rate of growth of bitcoin versus other cryptos and the glacial adoption of newer protocols is certainly a part of it. For my part, I am content that the developers are overly cautious as any bug in the implementation can crash the economy. Ethereum learned this firsthand last year after they lost millions due to a bug. That said, Ethereum is also a model about how resilient the cryptos can be in the face of lost confidence.
At some point, bitcoin will increase the size of the block above 1MB and punt the transaction problem down the road for a while, but it exposes one of the problems with it's design which is transactional throughput. Most of the cryptos out there have the same tree-based transactional design that at greater scale will eventually cause the system to come to a crawl under normal load, not to mention making them vulnerable to spam attacks.
There is some promise in a new way of guaranteeing transactional integrity without a tree in DAG (directed acyclic graphs). The concept is more of a mesh of (very) lightweight transactions, each of which is forced to validate two other previous transactions. This obviates the need for miners and makes every initiator of a transaction do the proof of work. This concept would scale far better than (what has become) the centralized miner model of the major cryptos.
I am aware of two cryptocurrencies being developed that use this model, Byteball and Iota, with Iota having a better marketing department. They are completely unproven, flawed, hoarded and still in development, but already have a solid following and are trading at what I'd consider high premiums. If they somehow reach critical mass without implosion there may be a big future in actual microtransactions, fulfilling the promise of cryptocurrencies years ago.
Andy Aiken writes:
Ethereum is on track to convert to a Proof of Stake transaction model sometime in 2018. Like bitcoin, ethereum is currently a Proof of Work cryptocurrency, in which transactions must be included in each new block being "mined".
As Jayson indicates, mining is highly computationally intensive. BTC and ETH mining requires special hardware, and consumes hundreds of gigawatts of power globally.
In a Proof of Stake (PoS) system, the network consists of nodes that reach network consensus on transactions without the computational intensity. The owners of the nodes (stakeholders) get a share of the transaction fees. A node could be run on an ordinary PC. There are currently PoS coins, but they are much less popular than bitcoin and ethereum.
On May 22, there is an Initial Coin Offering (ICO) for Tezos, which will be Proof of Stake right out of the gate. Tezos claims to be a direct competitor to Ethereum for the mantle of next-generation bitcoin. I'm skeptical of this ICO since the issuance is uncapped. This means that interested individuals and institutions will be able to get a piece, unlike other recent ICOs (e.g. Blockchain Capital, a venture fund that issued its own coin) that closed within 5-10 minutes of opening. On the other hand, Tezos could raise billions of dollars while being years from developing anything close to what Ethereum has already developed.
Byteball and Iota are using an entirely different model and a unique distribution system. E.g., if you hold BTC, you can get an allotment of Byteball by providing some personal information.
Cryptocurrency is much like the auto industry of the early 1920s. The failure rate of new coins/businesses will be high. Regulatory agencies are barely present, there are many scams, and a gambling mentality at the cryptocurrency exchanges. But the opportunities appear to be commensurate with the risk.
Stefan Jovanovich writes:
AA may want to adjust his historical analogy slightly. The failure rate for automobile manufacturers peaked not in the 1920s but in the preceding decade. By the "early 1920s" the "Big 3" were already established.
The historical analogy that works best for me is the growth in the collectibles market pioneered by Joseph Segel. No one can question the Marxist measure of value for the objects that the Franklin Mint and others produced just as no one can quarrel with the enormous amounts of human labor, energy and computation that have gone into producing these current digital collectibles. One wonders what network of Quality Value Convenience will evolve out of all this buying and selling of precious man-made objects.

2a64
Dr. Janice Dorn was a well respected member of the Spec List for many years. She became a dear friend via e-mail and phone, though we never met. When she did not respond to my e-mail and her message box on her phone was full, I became concerned and checked the web. Her husband and two sisters had all passed away in the past couple of years. So I had no one else to contact to find out what might have happened. So I was greatly saddened this morning to find that she passed away on April 25th at the age of 78 from cancer. She will be greatly missed by me as she was a wonderful person.
Her obituary can be found here:
In Memory of Janice Bebe Dorn
October 13, 1938 - April 25, 2017 Obituary
Dr. Janice Dorn, M.D., Ph.D., 78, of Phoenix, Arizona, passed away April 25, 2017 peacefully after a courageous battle with cancer. Born October 13, 1939 in Canton, Ohio, she graduated from the Albert Einstein College of Medicine with a Ph.D. in Neuroanatomy and did her postdoctoral work in Neurophysiology at the New York Medical College. She went on to receive her M.D. from La Universidad Autonoma de Ciudad Juarez, then onto a year of clinical clerkships in Phoenix, Arizona as well as a Neurology Internship at The University of New Mexico in Albuquerque.
Dr. Dorn subsequently trained in Anesthesiology at UCLA and also completed a Fellowship in Cancer Pain Management. After the conclusion of a Psychiatric Residency at the Maricopa Medical Center in Phoenix, she accepted the position of Associate Professor at the University of Texas Southwestern Medical Center in Dallas, The University of Missouri Medical Center at Columbia and The Chicago Medical School. She won numerous awards for teaching and eventually held the position of Director of International Clinical Research for a major pharmaceutical company that sent her around the world for nearly a decade searching for methods of life extension and optimal aging. After living in Scotland, Germany and South Africa, in 1987, she began her private boutique practice of Biological Psychiatry, Addiction Psychiatry and Psychoneuroendocrinology in Phoenix, Arizona.
Dr. Dorn held the following Board Certifications:
• Diplomate, General Psychiatry, American Board of Psychiatry and Neurology
• Diplomate, American Society of Addiction Medicine
As a Coach University graduate, in 1994, Dr. Dorn had focused her attention on trading, mentoring and commentary in the financial markets with emphasis on Behavioral Neurofinance, Mass Psychology, Trading Neuropsychology, Futurism and Life Extension. She is believed to have been the only M.D. Psychiatrist and Ph.D. Brain Anatomist in the world who traded actively and coached traders while writing commentary about the financial markets. She authored over 1000 publications relating to Trading and Investing Neuropsychology, Market Mass Neuro-psychology, Behavioral Neurofinance as well as Holistic Wellness and Longevity as she provided coaching/mentoring to more than 600 traders around the world. She also published two books, her first in 2008 entitled "personal Responsibility: The Power of You". She served in the position of Global Risk Strategist for Ingenieux Wealth Systems in Sydney, Australia. She became a sought after media personality, lecturer and trading coach.
Dr. Dorn most recently honored as a faculty member at The University of Arizona College of Medicine as a Clinical Assistant Professor in the Department of Medicine. Her greatest joy was helping others grow & prosper. She was a lover of music, an accomplished pianist and dancer. As a long time advocate of health and wellness, she was also a multiple medalist in the Senior Olympics. She was predeceased by her longtime husband, Thomas McNaughton D.O., M.D. and will be missed by her family, friends, students and colleagues. Donations may be made in Janice's memory to a charity of your choice.
J.T Holley writes:
She was a kind soul. She reached out to me during my divorce to ease my mind. The world lost an incredible mind and warm heart.
anonymous writes:
One of the most perceptive people I've ever met.
Jeff Watson writes:
I've been trying to contact her for months. She was a friend and helped me through a period of great difficulty. Requiescat in Pace.
Jeff Rollert writes:

She was one great lady, and a particularly impressive addition by Vic to our group. I will miss her a lot. There have been too many who have gone silent in my life over the last year. I'd like to ask the List how we replace them in our lives. There must be a practical way.
Russ Sears writes:
Like Jeff, she helped me through a hard time, all the while she was suffering from impending death of her husband. She also helped me with some writing. She was always eager to help me with any idea I thought was clever. And loved to share her plans. But last contact I could not get any response to what projects she was working on. I had been trying to contact her but was getting no answer. Like Scott, I have a pit in my stomach from the loss. She will be missed.
I have no doubt that Elon Musk will be able to raise billions of dollars for his tunnel projects. However I would provide a polite reminder and cautionary tale that the Channel Tunnel (that connects England and Europe) cost 9.5billion BPS to build–double the original estimate of 4.7 billion.
The tunnel officially opened on May 6, 1994 to much fanfare.
The company filed for bankruptcy reorganization about 12 years after it opened for traffic.
After writing off a ton of debt and wiping out the equity, the company finally achieved profitability, and ironically bought out a bunch of competing ferry companies. Nonetheless, the company stock has produced a negative total return for shareholders since it was relisted post-bankruptcy. See: Groupe Eurotunnel SE.
Similar lousy returns were had by the public investors in most American railroads, subways, canals, and other massive capital expenditure/infrastructure projects.
I know. This time is different.
What a mess.
Will Ralph's bicycle helmets be enough to protect our brokerage accounts or do we need more?
Please post any historical studies on how markets normally react to presidential impeachments through the various phases.
anonymous writes:
At worst, if it goes forward, it will be like the impeachment of WJC, and ultimately go nowhere.
But more likely is that impeachment talk fizzles out after a few weeks like everything else the WaPo wrings its collective hands over.

It's difficult to assess post hoc the effect of the WJC impeachment on the markets, since Russian debt default and LTCM failure were concurrent.
I remember that at the time, traders and CNBC talking heads were imputing the daily news of stained dresses and perfumed cigars as the reason for the sharp selloff.
The news of LTCM breakdown came late in the selloff, but now journalists and media figures talk about 1998 as if LTCM was on everyone's lips from the beginning.

So maybe something else is afoot behind the scenes. I regard this inordinate market reaction as a warning sign, similar to Feb. 27, 2007.
22eb
I'm going out in a limb. I believe we are near an inflection point. I have no idea when it'll be over. It seems clear to me that it'll soon be President Pence.
I would consider a possible change when analyzing the markets. I would also consider the possibility that no tax package will get through until Trump issues are stabilized. If current challenges continue, next October could be interesting.
Discount all of this by your assessment of probabilities.
George Devaux writes:
James Carville - "It's the economy."
In the 8 years since the last recession, government expenditures (federal, state and local) have declined from 41% of the economy to 34%. The percentage decline resulted from flat expenditures by those entities combined with growth in other elements of the economy. Therefore, non-governmental entities have driven all of the growth in that 8 year period - a compounding rate of 3.6% per annum. That rate is pretty good for such a long period.
If government entities continue with flat, expenditures, the percentage share will continue to decline. That is fine with me. However, I expect that at least some governmental entities will increase expenditures. The result will be that the growth rate improves, and the growth moves toward the underlying rate of 3.6% in the non-governmental sector.
It appears that revenue flowing into the US Treasury is increasing. Inflows for state and other government entities may parallel the increase of flows into the US Treasury. If that is the case, the governments probably will increase their expenditures. The result will be a growth rate of about 3.6 % even without tax reform. Small adjustments in regulations will help.
Growth above 3% is an immunization vaccine for POTUS. Minus 2% - fake a heart attack and resign.
See the introductory quote.
I believe "African Studies", "Feminist Studies", "Women's Studies", "Social Justice", "HR Specialist", and so many more add no real value to the world.
Gordon Haave writes:
I disagree, those majors also open up the opportunity for community activist type jobs.
Thurston Trowell writes:
So people should get finance degrees and MBAs and go on to become analysts and managers of mutual funds and hedge funds, at least 88% of whom lag the markets each year? In your view, exactly how are these wealth sapping leaches on society diverting peoples' hard earned retirement savings into their own bank accounts and grand villas in Connecticut adding more "real value to the world" than the African Studies major?
Scott Brooks reacts:
As usual, you jump to conclusions and ascribe things to what I wrote that I never said or wrote. It makes me think that you're part of the media who spins what people say to fit their desired narrative in order to demean those that dare disagree with their "exulted enligntened world view". Heck, it's almost like you're trying to smear and label me as some unworthy disgusting deplorable person.
But, that might only be the case if you were one of those media people. But let's look at what you said and deconstruct your faulty logic about the evils of financial people and what value to they bring to the world?
Let's keep this simple: How many people do these financial employ? How much revenue do they create from their efforts of adding value to the lives of other people (whether you see it as value or not…..people voluntarily see it as value since they keep giving these financial people money…..at least I know my clients do).
Personally, I employ 8 full time and 2 part time people, all of whom make very good money. I'd say that's pretty good. There are ~ 50 financial advisors flying to STL in a few weeks (on their dime) to spend 2 days with me so I can train them to better serve their clients, grow their businesses. Further, I will be training them on how to grow their staffing (creating jobs) as their businesses grow. I'd say that puts me and my services in demand. I'm the guy who donates money to the people who think they are doing good deeds in their communities. I'm the guy who pays the taxes that are forcibly taken from me to "support" (read: create dependence on the government) those poor souls (read: people who will vote for the polilticians who take my money and give it to the poor souls). I'd say that makes me pretty valuable.
As a matter of fact, I'd go so far as to say that the "do-gooders" of the world and they people they serve are completely dependent on the value I create so that I can donate to their services (or allow their "revered government" to take from me and give to them. Those with a degree in African Studies can do…….what? Hope to get a job teaching African Studies at some university to students who can do…..what? Hope to get a job at some university teaching African Studies to students who can do…..what? And so on, and so on, and so on, etc. etc. etc. And feel free to replace "African Studies" with "Feminist studies" or any other such worthless degree. If we eliminated African/Feminist/ studies (and other BS degrees) from universities….what would happen? I submit that the world would immediately become a better place. Of course, you may not like it because it would be a world filled with more financial people and businessmen and media types. Heck, we might even see the rise of the worst possible mashup of those things…….a media businessman who specializes in writing financial articles.
Rocky Humbert responds:
Shame on you. It saddens me that you, as a devoutly religious man, views the world in such mundane economic terms, rather than philosophical or existential terms. I suspect that hostile prose distorts your true beliefs. One's college major and one's college means little. Whether it's in physic or math or basket weaving. It's a piece of paper. And only to academics and archaically minded professionals does it have any meaning at all. How one conducts one's life means everything. Defining one's worth to the world is for only oneself and one's creator to measure.
Russ Sears writes:
Having a degree gives others insight into what the graduate values.
I will agree that the usefulness of what you learn can only be determined by the person using that knowledge.
Few art majors would have the ability or desire even if they had the skills to commit the time to engineering a bridge for example, but the engineering team may need an art major to enhance a bridge's aesthetics.
28a4
There is a new paper: Most financial anomalies are statistically insignificant. 447 anomalies, plus whatever anybody tried that didn't work and got thrown in the trash. Multiple comparisons, regime changes…the physicists are laughing at us.
It was a pleasure meeting so many new spec listers yesterday in Connecticut. For those of you who enjoy the work of Elroy Dimson, here is a link to his new book Financial Market History: Reflections on the Past for Investors Today.
If any of you are in London on the 18th of this month you can sign up to attend his book launch reception at this link.
I was honored to be invited to speak at the Junto, and I'm sorry if my involvement had anything to do with ending that talk series. While some in the audience voiced complaints about the moderation, I was happy to defer to Victor and let him run his talk event however he liked.
I'm pretty sure I didn't give a time estimate of 40 years; I said that the previous history of growth suggested that there might be another transition to a faster growth rate in roughly a century or so. Yes it would be nice to have more data, but we'd be fools not to look at the data we have.
The forecasts in my book The Age of EM: Work, Life and Love When Robots Rule the Earth don't really depend much on when that transition would happen, they mainly depend on our society not changing too much between now and then. My book is also unusually clear, compared to other futurists book, to explicitly express my uncertainty, as overall probability estimates early in the book, and as qualifiers to particular forecasts throughout.
I certainly wouldn't claim that AI would be substantially more able to predict its future than can humans today. They might be able to do this if the world was held constant while their intelligence increased, but smarter AI will make for a more complex and harder to predict world.
Harold Weaver, a friend of M.F.M. Osborne and me, a great man, just passed away.
I wrote a letter to his family:
I was despondent to hear of your father's death. He was such a great man and was very inspiring to me while at Berkeley. I read Osborne's biography which had many connections with the family. If you haven't seen it it , I could send to you. I moved from Berkeley some 50 years ago and and lost touch with Harold which was my loss. I wrote to him a few times after that but the Internet did not connect us. I would be happy to assist you in any way. I remember him as always curious and always ready to test a new theory. He must have lived to almost almost 100. But for him that was much too short.
And I would add that he will always be remembered in the world of investing for his invention of the Weaver diagram. A way of expressing a 3 dimensional time series in two dimensions. You take two variables like stocks and bonds, and plot the first observations as a point, then you draw an arrow from the first observation to the second observation. It's a very effective in showing concentrations and divergences over time and angles between things such as
sp
/ bonds /
with arrows connecting. Somewhat like Poincare phase maps for orbiting planets, but applied to prices of assets. He audited my class for two years and his warm good humour was a highlite. I believe I introduced him to Art Jensen and we went out to dinner together. I will remember his as one of the warmest, most creative, and decent people I ever met. vic
A news release from U.C. Berkeley:
Pioneering Radio Astronomer Harold Weaver dies at age 99
A Weaver diagram tracing the relationship between bond yield slope and stock prices
I recently spent a month camping on glaciers in Alaska near Denali. Usually the weather can be very bad. This year there was an unusual Omega Block of cold clear polar air that settled over Alaska keeping out all storms, clouds and snow. It pushed all the weather and storms south to California which had the wettest year in history. One of the issues in weather, as in trading, is timing. They knew the block would break but not when. It lasted over 6 weeks and then after a small storm reinstated for weeks more.
Trading patterns are complex like weather. A random sample can have long runs. Wykoffian blocking patterns undoubtedly can set up and last longer than many would expect. A question as with weather is whether the pressure gets diverted elsewhere. As stock meander in a range it seems like bonds have had some turbulence recently. I wonder if a similar dynamic is at work.
Jeff Watson writes:
You correctly noted that the patterns can set up and last longer than one might expect. Carry trades last longer than one would think could be rational.

3ea1
In your very good article you leave out the most important thing that I know from visiting thousands of companies in my merger business.
All business owners existing and potential are motivated by their after tax returns. [The tax plan] will create an enormous stimulus to new businesses, and expansion of existing. The existing holders for stocks will also be much more likely too unleash their existing enormous gains, ( many I know and infinitely more sit on many millions of gains and won't sell because rates are too high ). Thus, there will be enormous growth in the economy and the market will go up, and regrettably tax revenues will actually increase. That's why joint committee will not use dynamic scoring. They should read Laffer and get out and talk to people who are mainly concerned with their after tax return which will increase by 25 % or so . Should create an immediate 10% increase in stock valuations. vic
Aka how to get in the news:
"Elliott Wave investor Robert Prechter says a Depression-like shock is coming"
Stef Estebiza says:
"As I've explained here, Elliott Wave theory says public sentiment and mass psychology move in five waves within a primary trend, and three waves in a counter-trend."
Maybe the book is interesting, but Robert Prechter was very wrong in the past with his elliot theory. After the recent change that has seen rivers of money only for some, rates to zero and the central banks traders on the markets, I doubt that we can talk about investors, psychology and the public. The only mover of the market is the orchestrated national deficit > QE whatever it takes…
Ralph Vince writes:
Prechter himself is but a symptom of what is going on– this all-over asive,"low frequency," fear, as I have been talking about, and that is it biggest driver of prices here. This is not the "breath-stuck-in-your throat, 2008 kind of fear." Rather, a constant low frequency, ubiquitous background fear pervading everything.
Fear not only sells but it is both contagious, and it is relative. It has become so pandemic that we don't recognize how fear-motivated our actions are (and I contend it certainly IS manifest in the markets). Look at the rise on gun sales, the blue glove swarms, bike helmets, bottled water, political reactions (much of the "green movement" itself is fear-motivated), fear of losing people's jobs, credibility, etc.
Finally, fear, like volatility itself, though it can come on very quickly, dissipates slowly. This is WHY bull markets persist, and why the majority are never aboard early on succumbing to the contagion of fear.
This is the bass line guys, the bass line to what's goin' on in the world and hence capital markets as well, and if you listen to just the base you'll move just fine.
Russ Sears writes:
It is with trepidation that I will disagree with both Larry and Ralph, but I must in principal. The "opposite" of optimism from belief in the individuals working together is not technical analysis, nor is it fear…those are but symptoms of the opposite of the force of human progress and wealth creation. No, the opposite is betrayal of the individual. It is when the markets thought were working for the good of their "team", turn out to be for example taking huge loans and buying lumber land in Canada, or helping individuals fill out mortgage loans pretending that these are same standards as the past, or perhaps at a higher level some branch of government that is to be "by the people for the people" is scamming the people or outright demanding more from the people. Yes there are the dot com bubbles and the East India Tea bubbles but these are not caused by over optimism of the human spirit, rather it is from a clear understanding the enormous progress in wealth creation is about to be made… which do occur… but just not how when or where the market was expecting.
The safest way to get good-quality extra virgin olive oil is to pay up for California oil. Second is to get Spanish oil from TJ's or another trustworthy source. A good way to balance the omega-6 in olive oil is to get walnut oil, rich in omega-3's, and make a vinaigrette or similar with the two, in something like a 3 or 4 to 1 ratio, olive to walnut.
If I am not mistaken, yesterday's S&P 20 point decline was precipitated by some smoke near the airport where Secretary of State Tillerson was landing in Russia, later attributed to, I believe, a local burning some garbage.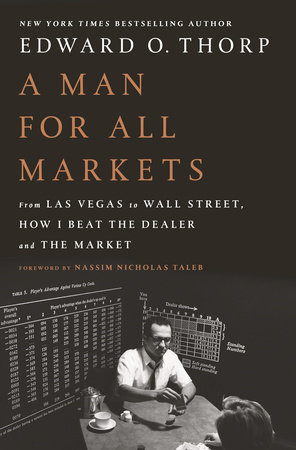 A few times in every generation a person comes along that makes a significant impact on the world. Rare or lucky are those that can do this. And then there are those that can impact the world in more than one field as if it was just another day at the office. Ed Thorp is one of those very special minds, and he has done this with ease, grace and a calm and confident demeanor for the better part of 60 years. For those that don't know, Professor Thorp was one of the original Wall Street Quants that got his start in a very atypical fashion–casino gambling. In his new book A Man For All Markets, released Jan 24, 2017, Thorp chronicles his whirlwind life and gives a full and complete answer to the question "How did you do it?".
Thorp's first book was published in 1962 and was titled Beat the Dealer. It was the first widely distributed publication that gave a purely mathematical derivation on how a player could beat the casino at the game of 21. This book started the revolution of Advantage Play–the practice where people reverse engineer games of chance for profit. As professor Thorp stated: "I dropped a pebble into the ocean, and it started a tidal wave."
Thorp's original thesis on beating blackjack paved the way for inquisitive minds to think of new and clever ways to attack casino games for profit. Every year professional gambling's most successful players converge on Las Vegas to attend Max Rubin's Blackjack Ball. The gala is hosted by long time organizer and advantage gaming legend Max Rubin. Every attendee has beaten the casinos at their own games, in most instances for several millions of dollars.
Every advantage player owes their start in one way or another to Professor Thorp. As long time player and gaming author Henry Tamburin puts it: "For me to say that I owe my successful blackjack playing career to Dr. Thorp would be an understatement. I'm not alone in forever being grateful to him for his intellect, research, and dedication to discover a mathematically-accurate way to beat the casinos at their own game." Henry is author of the Ultimate Blackjack Strategy Guide that he published at the 888casino website.
Blackjack lobbies all over the internet use the conclusions derived from Beat the Dealer to help players improve on their own gaming strategies. At the 888casino, a highly reputable online casino website, the aspiring player can view Thorp's original analysis in a modern framework using Tamburin's Ultimate Blackjack Strategy Guide, and see if they too can beat the casino. One of the most vital aspects of Thorps analysis is that it can only be applied to live dealt versions of 21. This is true for both online and land based casino games. Some land-based and online casinos have blackjack video gaming machines with programs that use random number generators to determine the outcome. Thorp's work only applies to games that are dealt in the live section of casinos (online and land based) where played cards have been placed into a discard tray.
This accomplishment would be the crowning achievement of any person's career. Yet, Ed Thorp had no intention of turning off his analytical mind after one achievement. Thorp and Noble Prize winner Claude Shannon developed what internet users have deemed the world's first wearable computer, which was used to beat the game of roulette. Thorp and Shannon developed the device while both were on faculty at the prestigious Massachusetts Institute of Technology (MIT). Thorp's early achievements in probability and predictive analytics provided the foundation for his equally earth shaking work in the stock market.
In the late 1960s Thorp took his understanding of probability and statistics to the biggest casino in the world, Wall Street. His main focus was identifying pricing anomalies in the securities market. Using his original research in the world of high finance, Thorp helped launched the first market neutral hedge fund in 1969. His concepts were also central to the creation of the derivatives market.
In his new book, Thorp puts forth a comparative analysis between casinos and Wall Street, where he concludes that gambling is a simplified version of investing, and explains how it's possible to apply the same logic to both. Perhaps the biggest difference is that when you excel at making money in the stock market the "house" can't ban you.
Thorp provides a thorough discussion of the risk involved in both endeavors. (He amazingly predicted the dangers of Long Term Capital Management, even foreseeing the Madoff debacle almost two decades before it happened. Where others saw opportunity for financial windfalls in the LTCM game, Thorp saw extreme risk, and the potential for fraud.)
Thorp's clients have been very happy over the years with his analytical approach to investing. In 1998 Thorp released a public statement stating that his personal investments have yielded in annualized 20% rate of return averaged over 28.5 years. A number which one can safely assume is in the neighborhood of his assets under management portfolio.
Ed Thorp was honored at the 2017 Blackjack Ball. There he gave a speech where he discussed his truly remarkable life, and how it started with a trip to Las Vegas in the 1950s. In a conversation with me, he elaborated on how remarkable his journey has been, and how supportive his wife Vivian was in all of his endeavors until her death in 2011.
His life has come full circle. It all started on an off chance visit to Las Vegas decades ago, and now his story, and the lessons that he has learned is available for all to enjoy, admire and perhaps to be used as a guide for those that are on their own path to induce change.
At its core, A Man For All Markets is a personal look at the predictability of chance and how to walk the tightrope between risk and return. It's a must read for anyone who wants a look into the mind of an out of the box thinker who has made a significant impact on the world in so many areas.
296f
Some historical context is necessary. Let us remember that much of the current Syria situation can be attributed to Obama's "red line" and his naive agreement to have the Russians remove all chemical weapons. Does anyone remember that? Let us also remember that the flood of Syrian refugees is a direct result of the former too. Wouldn't it be nice if everyone could just "get along" and sing Kumbaya? Perhaps in our next life. But not in this one.
The missile strike is a calculated political signal; not a military one. It's how one sets the table for negotiations — not so much in Syria, which is now a lost cause — but much more importantly in North Korea and other places. And on that subject, Gordon and the others will surely change their views if and when Kim tests a Nuclear-tipped ICBM capable of hitting of San Francisco….
Stefan Jovanovich writes:
Kim and I may be hopelessly biased; we think the United States' only sensible policy in the Middle East is to insure the survival and prosperity of Israel. To do that, the U.S. and the Israelis have to choose which side of the ongoing civil war among Muslims is the better bet.
It is not a difficult choice; the Sunni majority countries are the only ones that are not absolutely focused on the destruction of the Great and Little Satans.
What the missile strike - by its size and focus - has done is show the Sunni countries (many of whom just happened to be visiting the White House recently) that President Trump is not someone who believes in military gestures. He is actually willing to break things permanently. That air base is gone.
The fact that the missiles were in the air as the President sat down to dinner with the one country in the world - other than the U.S. - that can destroy North Korea's nuclear threat is, of course, a mere coincidence.
anonymous writes:
Just like everyone else, you're entitled to your opinion, but please excuse us for questioning another unilateral action in the Middle East that does little to serve US interests. If anything, I would expect it to accelerate nuclear programs in both North Korea AND Iran.
You should be asking yourself who gains from this action, and why Little Marco and McCain are ecstatic about the news. I understand that anything that helps Israel is probably fine in your book, but I find it curious that noone seems to be questioning why a rational actor like Assad would be gassing people on the verge of a peace process.
A civil war has been going on in the WH between the populist platform that Trump ran on, and the globalist policies of the existing state apparatus via the proxy of Kushner. Based on these recent events in Syria, Bannon being stripped from the NSC, and the latest news that he and others may be out completely, things are not headed in the right direction for anyone who actually voted for change last election.
And so it goes…
anonymous responds:
Your conclusions about how North Korea and Iran will view this are interesting — but are diametrically opposite to how I and many others may view this.
One must ask the question, why would Assad use chemical weapons right now? This is very odd timing, don't you think?
The only plausible explanation was as a test of Trump. And Trump's response was a calculated signal to the world.
You can argue what the signal meant. And you can reasonably argue that it's a bad message.
But for me, it meant several (good) things:
1) International standards (Geneva Convention) matter and we are not going to rely entirely on the "international community" or the UN or useless financial sanctions.
2) Violating deals and treaties have real consequences. This is a signal to Iran regarding their Nuclear accord with Obama.
3) We are not afraid to use force and we will not be intimidated by the playground bully.
Ultimately, you have to decide whether there is good and evil in the world and if there is, who are the "good guys" and who are the "bad guys" in the world. I will readily admit (and here I am being an idealogue) that I am one of the good guys. And I want the good guys to prevail in the least bloody way. And that means carrying a big stick.

Back in the old days, if the market opened at 9:30, and there was no news…but traders showed up 45 minutes before the open and the pit started filling up 25 minutes early instead of the regular 5, one knew with 95% confidence that the market was going to rally. There were also many changing noise levels and tone levels that offered predictive value at that time. Nowadays, such visual clues are gone and in the absence of the moods of the floor, what modern indicators are useful to predict rallies in this electronic age? And can those indicators be tested?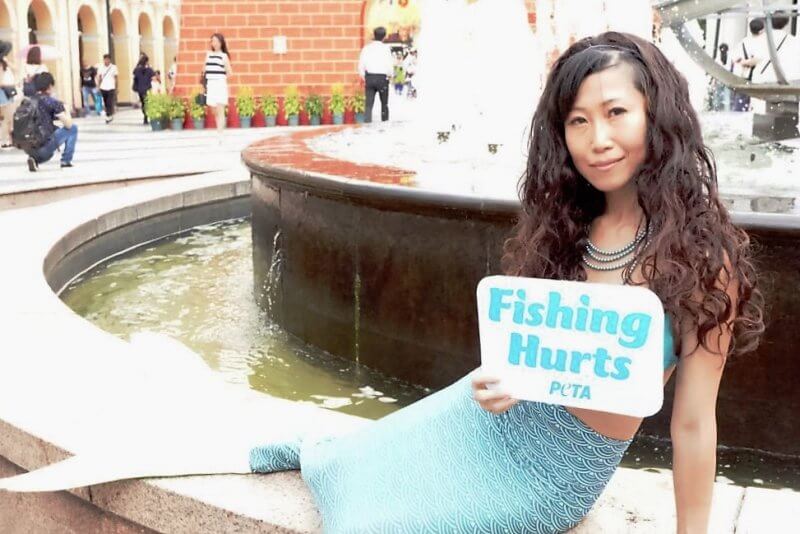 My Papa used to walk to town (8 miles round trip) just to get a RC Cola and a hot dog whenever the weather permitted.
I stayed with him during the Summer months as a kid and would join him for the walks.
He used to exclaim looking over at the streams while walking "The cows are up and walking. Good day to fish" or "The cows are down and laying. No fishing today."
I generally followed his sage advice in my adult life. It really did net more fish. Still does when I go to smaller streams and rivers when there are stretches with cows on the other side of the bank.
I asked him later in his life if it was just an ole wise tale or if there it had any truth. He exclaimed that it was sound. He let me know that when then cows were up and walking they stirred up all the insects. Swatting more flies as well as making grasshoppers make last second jumps. The fish know this and get excited.
It might not be sound science but I bought it. More observations like this were things that shaped my mind. Trial and error. Looking at outcomes from different attempts. Keeping things simple to get positive results.
Duncan Coker writes:
Great post on many levels, about spending time with your father, fishing, nature, observing and prediction. I was trying to guess the connection before reading and thought it might have something to do with sunlight causing the cows to move seeking shade. Sunlight means the fish might be looking up feeding and easier for an angler to see them.
Statistically brings up good example, A (walking cows) are good predictor for B (catching fish). On the surface this seems an odd correlation, not causation, and tempting to disregard. But there is actual another factor C (insects) that is the explanation. Statistically, the cows are easy to see, small insects not so much. Question is even if we don't know about C or can't measure, should we still use the A as a predictor even if it does not seem to make sense. For fishing the answer is defiantly, yes
Charles Pennington writes:
My fishing experience was mostly gained in Georgia, fishing for largemouth bass. That maxim seems right to me. On very hot summer days, for example, both the fish and the cows are listless from the heat.
Another bass fishing rule of thumb is that bass are total suckers for spring lizards as bait. The problem is that it's easier to catch a bass than to catch a spring lizard.
4587
Here's a copy of a book by Jim Patten: In the Wheat Pit. Patten was one of those early, larger than life, wheat speculators in the vein of Cutten, Leiter, Armour, et al. For awhile, he was the big dog of the pit and could carry 30 million bushels. He was known as one of the most honorable gentlemen to ever trade, part of that old school grain crowd. This book has so many meals of a lifetime that it would take a long time to even scratch the surface.. The stories, anecdotes, and lessons contained in this "autobiography," are priceless.
One interesting thing occurs when a team tends to lose close games to an inordinate degree. Some sabermetricians cancel these games out saying it shouldn't count against. Others suggest that it means that the team is bad, like the Knicks who have lost more close games than any other team. It calls for a test. I used 3 out of the last 10 games, a win by less than a 1/5 of %, and 3 out of last 10 that were won by less than 1/5%. The results show that losing by a squeaker to an inordinate degree is bullish.
Michael Chuprin writes:
I first noticed this happening in chess and have since been able to recognize it in other sports. I think this happens when the players are not playing their best but rather playing to keep up with their opponents. For example, sometimes a strong chess player will see that their opponent isn't strong, so he will not really engage in the game and then draw. Other times the chess player sees that his opponent is very strong, so he will "turn on his brain" to match his opponent and then draw. In both cases he is just playing to match his opponent and in both cases he isn't playing his best. He says to himself things like "I see my opponent is up a pawn over me, so I must get a pawn too." If he were to ignore the level of his opponent and play his best all the time, he would win more frequently. I think it is this mentality that plagues many skilled players in many different sports.
Allen Gillespie writes:
That's ironic. My favorite college sports team, Clemson University, which my father attended when it was a military school, was split on this question this year. In my opinion, it is unquestionably bad to loose too many close games. It precedes a collapse. Many close wins leads to Championships. Clemson won the national championship in football after struggling through but winning many close games (as detailed below). Meanwhile, the basketball team finished near the bottom of the league after loosing multiple close games and ended the season blowing a 20 point 2nd half lead at home.
From my observations, here is the difference between the two teams and coaches.
Football:
Auburn - won by 6 stopping Auburn Hail Mary at end, beat Troy by 6, recovering onside kick late. Louisville won by 6 after 5 turnovers stopping late, Louisville drive inside 20 Beat NC State in OT after NC State missed chip shot field goal, lost to Pitt on last second field goal. Beat FSU by field goal. Beat Alabama 1 second 1 Close loss where they were outplayed and outcoached. Pitt came in with a great game plan, lots of motion to neutralize Clemson's pass rush and won. Won several games in row and won 3 of 4 games before final in blow-outs.
Basketball:
UNC missed free throws to win, lost in OT by 3 Notre Dame/UVA by 5 and 4 after being tied with less than 2 to go, Virginia Tech (2x), Syracuse - lost 2x on last second three point shots by opponent, FSU/DUKE - lost by 2 missing last second shots. Finally, lost in NIT after loosing 20 point second half lead at home. Lost several in blow-outs in-between.
Dabo is constantly speaking about resilience. They make plenty of mistakes. In fact, the last two Clemson football teams have had the worst turnover margin of any national championship teams. Alabama was known for a scoring defense - at the start of the second half, Clemson turned the ball over and Hunter Renford (a small walk-on receiver) ran down the Alabama player and stopped the defining defensive score. It was something they had discussed in practice. In short, Clemson's offensive said the Alabama's defense–you will not beat us. Then the great players made plays. Clemson won with 1 second remaining. I am convinced Dabo read Daring Greatly by Brene Brown.
Basketball - team of transfers, one already thinking he could make the NBA, in short all the Knicks issues with players in the bright lights. No defensive intensity. Missed shots. Lost three games by allowing the other team to run the length of the floor to get good three point looks. Went for ties instead of wins. Finally, just folded up tent on the season in the last game. Having watch a lot of sports, I am completely convinced good teams can be defined by 1. Beating bad teams early and by 2. Winning late as these are signs of mental focus and fitness. Just ask Andy Roddick about Wimbledon 2009.
I found the article in the link quite thought provoking in relation to the rise and decline of tradeable regularities in markets.
"Evolution Runs Faster on Short Timescales"
anonymous writes:
Here is another new paper that has similarly provocative ideas regarding evolution of science/technology and which was recently highlighted by Greg Mankiw as an explanation for the decline in productivity in developed economies.
The Stanford paper is not as gloomy (nor politically charged) as Robert Gordon's work.
All of these papers share a common theme: The low hanging fruit of technology and human progress has been picked. If you subscribe to this viewpoint, then you are probably not long the QQQ … or anything else that is bullish on humanity.
Regardless, the notion of diminishing marginal returns seemingly extends throughout the natural world…
A voice from past asks "what can we learn about markets from birds". Do you have any insights? I'll donate $50 payable at the spec party for each of the first 20 insights.
Alan Millhone writes:
Dear Chair,
Birds of a feather flock together…
I wonder to what degree that adage is driving the Market Mistress to rise?
Do stock traders like birds have a pecking order?
Sincerely,
Alan
Art Cooper writes:
I've long been impressed by the extraordinary efficiency in flight obtained by many birds (the albatross is a great example), which they achieve by taking advantage of their environment, through such techniques as "dynamic soaring":
and taking advantage of "ridge lift":
For a speculator, dynamic soaring is analogous to easily changing trading style between different types of markets (e.g., shifting from trend-following to reversionary as the market changes), and ridge lift can be seen as holding leveraged long positions during a parabolic blow-off move, or long puts during a crash.
anonymous shares a link:
"why a crow will never forget your face"
Pitt T. Maner III writes:
A recently-released book by Jennifer Ackerman called The Genius of Birds contains many examples of
bird intelligence and looks to be a good read on the subject.
For example, pigeons use all available information: "They have to process multiple, different types of information: the sun and the stars, magnetic fields, landscape features, wind, weather, even smells."
I've also read an interesting article about optimal flight pathway calculations. Life and death decisions made by migratory birds with respect to energy output/budget–when to seek and glide with tailwinds, when to change directions to avoid headwinds, when to take advantage of thermals to gain altitude, etc. Yet to be completely figured out by the ornithologists. Perhaps bearing some resemblance to long-term drift and innate sense of beneficial flow patterns and efficient trajectory:
"These results lead to the inescapable conclusion that honey buzzards make large-scale detours in anticipation of favourable future wind conditions. It is clearly implausible that animals can forecast distant wind patterns, so how could these routes arise? The wind systems that the honey buzzards exploit are highly consistent across years, and so if flying further to take advantage of wind assistance does increase energetic efficiency and/or survival, then natural selection would tend to produce these more complex migration pathways."
Laurel Kenner writes:
The single file affords birds the same benefit bicyclists get from drafting. The followers don't have to work as hard. Very similar to market groups.
One could also explore the ancestry of birds. They are living dinosaurs. Why do they survive after T Rex and the giant plant eaters died out? Innovation is one answer. Adaptability. Behaving outside norms.
Chris Tucker writes:
For me, it seems that birds have a unique perspective on the world, their ability to fly above the fray gives them an ability to survey the entire landscape, giving them access to a "big picture" that land based critters will never have. It also gives them access to an exit from catastrophe that is unavailable to the rest of the crowd.
Greg Devaux writes:
we can learn from the Murmuration also seen in fish. Use the herd to let most of the individuals survive.
Victor Niederhoffer writes:
They learn to keep out of danger or else they get killed. The survivors have it in their DNA.
Whenever you take a break from watching a beautiful bird to take a drink of coffee, they fly away. Birds migrate like the market. Lobogola lives.
Orson Terrill shares his thoughts on birds:
Apropos to the benefits of analogous studies in birds, and the question of whether or not the existence of a "Collaborative" cannibalizes the benefits:
Birds that eat fruit and seeds often forage for food in flocks, whereas birds foraging for insects tend to not forage in flocks. The nature of fruit and seed payoffs are spatially and temporally ephemeral, so the information costs are reduced while the negative costs of competition from your flock are also reduced (because the payoff of the targets are "patchy", there is no lasting benefit to those who now know of the location).
So, sharing a specific statistical anomaly, that you expect to use again and again is self defeating. However, collaboration over the discovery of a potential theme in the economy, sector, or specific stock; that is for a time, is specific to that area of exploration -this is exactly the situation where voluntary collaboration should have a higher payoff relative to the costs of increased competition for the discovered returns.
For instance, if we all decided a special situation that was worth our time was to investigate whether or not retail real estate was hitting a tipping point, and would generally implode in certain areas. Gathering intelligence that is required in person, knowing what financial instruments available to enrich ourselves from such plight, how those would work, and who/what will be affected; that is exactly the type of foraging activity that the foraging activities of birds implies is likely to have a higher payoff, a payoff greater than the increase in competition costs.
anonymous writes:
We kill ducks by deception. That is site (decoy) and sound (call). Speculators everyday have their money separated by site (charts) and sound (tip).
anonymous writes:
Briefly reading over the migration of Canadian Geese on google links that popped up there seemed to be similarities to speculating the markets.
- Fly on average 40 mph but can get up to 70 with tailwinds (volatility)
- migration is for food (profit and/or incentive)
- pattern is up and down coast (lobogalessque)
- V shaped pattern is to fight wind resistance. Each bird takes turns and rotates when tired (speculators together meeting bids and asks breaking through stops)
Victor Niederhoffer writes:
Thank you all for your ideas about birds. Brings back the many pleasant days I spent listening to the Macquarie President of the old duck hunters society. I am happy to say that for spec party we have in NY Adrian Bejan talking on may 5th, Kino Ayaka singing on may 6 and a party in Conn at my estab May 7 all invited with partners and kids.
2e6e
"Reflections on the revolution in Middlebury"
by Charles Murray
A few months ago, AEI's student group at Middlebury College invited me to speak on the themes in Coming Apart and how they relate to the recent presidential election. Professor Allison Stanger of the Political Science Department agreed to serve as moderator of the Q&A and to ask the first three questions herself.

About a week before the event, plans for protests began to emerge, encouraged by several faculty members. Their logic was that since I am a racist, a white supremacist, a white nationalist, a pseudoscientist whose work has been discredited, a sexist, a eugenicist, and (this is a new one) anti-gay, I did not deserve a platform for my hate speech, and hence it was appropriate to keep me from speaking.

Middlebury College. Last Wednesday, the day before the lecture was to occur, I got an email from Bill Burger, Vice President for Communications at Middlebury. The size and potential ferocity of the planned protests had escalated. We agreed to meet at the Middlebury Inn an hour before the lecture so that we could go over a contingency plan: In the event that the protesters in the lecture hall did not cease and desist after a reasonable period, Professor Stanger and I would repair to a room near the lecture hall where a video studio had been set up that would enable us to live-stream the lecture and take questions via Twitter.

Here's how it played out.
Why can't people like Noah on the Knicks shoot more than 30% free throws, while making 15 big a year. He reminds me of Lenny from Of Mice and Men. Don't they pay free throw coaches in the NBA for their players making a minimum of 10 big a year? I know they practice free throws each day. My friend was manager at Coach K's teams at Duke. And he said Coach K used to make all the players shoot 10 free throws in a row or else they couldn't go home.
Jim Schatz, founder of the National Basketball Shooters Association, responds:
Gosh, that's a long story but I'll try to be brief.
I forgot to mention the NBSA web site and membership has been inactive now since 2012 and I have been keeping it up in the hopes that some day I would be able to complete my mission. I direct two NBSA Championship format events, head to head competition, getting most of the top known shooters in October in Las Vegas and St. George Utah, every year since 2011.
I was able to form the NBSA with Chuck Leve's help. He was our original executive director. I wanted to improve shooting in game time and so did all the experts I was able to bring in as founders. My only mistake was not bring in enough money. Chuck left for a better offer three months later and he was the only one of the founders who understood what I was trying to do.
I was trying to set up basketball shooting events as a national sport and give expert instruction from the top NBSA ranked shooters who were also great teachers and coaches at all our events. Our core belief as a group was how can you teach free throw mastery if you can't demonstrate it.
Now to answer your question. The NBA is not really familiar with the mastery of shooting. Head coaches don't really know what to do because it's not their expertise and they do a lot of the hiring. There are many shooting coaches in the NBA that don't really know how to help. It's mostly friendships and seniority. The NBSA uses Noah Technology, www. noahbasketball.com among others technologies in our mastery of shooting instruction and the high school, college and pro teams that use this technology show the most improvement in shooting.
The real problem is the early instruction given to the kids. In basketball, the best players will have been coached by as many as 50 different coaches. It gets difficult to learn for some and eventually a player can adopt a negative picture of himself and that will unconsciously effect them.. It's also a mental shot so being able to relax at the line is paramount. Making shots is all based on confidence and that is developed in practice. There is a method to practice that works. It is not easy to come off the bench after sitting also. There is a term called "the drop off rate". That is the difference between your practice percentage and game time percentage. Players can drop off as much as 40-50% due to their inability to shoot with good fundamentals, a proven practice system and their inability to quiet the mind.
There is more but this is a good start.
Landlords and hotel chains hate Airbnb; taxi and limousine services hate Uber and Lyft, and today we saw that the SEC is hostile to Bitcoin.
Thank goodness they're there to protect us from the ravages of these fiendish innovations, wholly unrelated to their constituencies.
I sent this to my politically opposite progeny:
Who can guess why the creekbeds on the upper right don't continue toward the lower left, and some appear displaced?
One answered "Obama" and the other "Moonbeam".
I wrote back:
OK X came closest and Y gets 2nd place.
The diagonal line going from lower right to upper left is the San Andreas fault, a hundred miles from here in San Luis Obispo county. As you can see, the dry creekbeds end abruptly at the fault - and some even jog up and left after meeting the fault. This is because the left (West) side is the Pacific plate, and the right (East) side is the North American plate, and the Pacific plate is moving northward past the NA plate. Over thousands of years, the creek beds to the West of the fault shift North. Water run-off runs down the creek beds until intersecting the fault, and there either follows the fault or goes underground - because the bedrock is pulverized along the fault. You can see how some of the older beds (more eroded) used to line up but are now displaced.
There is evidence that much of the movement occurs during large earthquakes. Recently there was a study indicating there are very large earthquakes along the San Andreas about every 100 years (very large = 10-100X Northridge energy). The last big one along the southern portion of the fault was the Ft Tejon earthquake of 1857…160 years ago. ie, we're overdue (with the caveat that it could be decades or even another 100 years, though the longest interval they found was 200y):
Why are your politically correct answers correct? Because politicians are attracted to self-aggrandizing emblematic issues, while neglecting critical infrastructure needs. There should be many structural upgrades to roads, buildings, power, etc to better prepare for the big one. And of course the recent California drought will continue - despite record rainfall in parts of the state - because 92% of the runoff is lost as there aren't enough good reservoirs. It is more important to protect the delta smelt than farmers (so we can buy produce from Mexico where they only protect drug kingpins), build a bullet train from Fresno to Modesto, save the planet from global warming (even though man's contribution is uncertain), and squander taxpayer dollars to fight the feds for the right to hoard illegal immigrants.
38f5
In less than a year and a half we will be into another political campaign. The odds do not favor the Democrats. They will have 25 Senate seats on state ballots; the Republicans will have only 9. Only 1 Republican is running for re-election in a state that Mrs. Clinton won (Heller in Nevada); 10 Democrats are on the ballot in states that Trump won (Nelson-FL, Donnelly-IN, McCaskill-MO, Brown-OH, Stabenow-MI, Tester-MT, Heitkamp-ND,Casey-PA, Manchin-WV, Baldwin-WI).
Studying politics as a sport is really a stupid move. You can't get any good bets down, the venues have the ambiance of failing dog tracks, and the contestants are neither physically nor morally attractive. The only place where politics matches, say, baseball or American or international football is in the journalism; the people who get paid to write about it are equally ugly and ignorant.
So, of course, it remains my passion. If I am still unable to kick this habit, my only excuse is that the team Ulysses Grant organized has been winning once again, in much the same way Al Davis' Raiders did during the Madden and Flores years.
This is still news to most of the world press. Even now, if you read and watch "the news", the underlying presumption is that the Democrat Party just had some bad luck (caused entirely by the Russians). The current prediction among the smart money wise heads is that the current scandals will bring a new Watergate and the investigations will bring a return to power for the party of permanent government employment.
I can understand why CNN and the Times see things this way. Even two Presidential election cycles ago, the Democrats still were the majority party in the United States. They had 29 of the 50 Governorships.
They controlled nearly twice as many legislatures: 27 vs. the Republicans' 14.
And, thanks to the election of President Obama, they had absolute control of the Federal government, owning the Senate - 59 to 41 - and the House - 257 to 178.
It certainly made sense in 2008 for the then Dean of political sports writers to predict that this was the beginning of another Roosevelt sweep: "A growing number of political scientists, analysts and strategists are making the case for a realignment of political power in the U.S. to a new Democratic majority based on two trends: 1) the increasing numbers of black and Hispanic voters, and 2) a decisive shift away from the Republican Party by the suburban and well-educated constituencies that once formed the backbone of the GOP."
Yet, two years later, the Republicans, led by John Boehner (John Boehner!@#!!!!!!), somehow managed to gain 63 seats. This was the largest gain in the party's entire history. The only comparable event is the Democrats' success in 1948 under Truman when they won 75 seats.
Within the next 6 years, the Democrats somehow managed to lose all control; and the Cubs won the World Series.
This is not what happened in the 1930s.
What happened this time around is simple; events did not provide the glue to bind together the elements of the Roosevelt coalition. What cemented (yet another adhesive metaphor) the Roosevelt majority was Pearl Harbor and the spontaneous surge of patriotism that followed.
What happened after President Obama's first election was the opposite. The Democrats' control over "the groups" - "blacks" - 90%, Hispanics and Asians - 65-70%, women and young people - 55-60% - came at the expense of their appeal to everyone who still put American before the hyphen of their ancestry and gender.
This was not supposed to matter because the white people were going to die off. What no one expected was that the declining white majority - still 70% of the total electorate - would be joined by renegades from the groups who - traitors - put their being American first.
Trump, the Mexico-will-pay wall builder, did better among Hispanics than the candidate (Romney) who was fluent in Spanish and promised to support "immigration reform".
Musa al-Gharbi, who is the Paul F. Lazarsfeld Fellow in Sociology at Columbia puts it this way:
"Democrats may try to assure themselves that things are not so bleak. The party still pulls in nearly 90 percent of the black vote, two-thirds of Hispanic or Asian votes, and majorities among racial and ethnic "others." They continue to capture a majority of women and young people. While the exit polls show that Republicans have been consistently chipping away at this coalition, the trend does not suggest the GOP will actually win majorities from any of these groups anytime soon. But here's the rub: Republicans actually don't need to outright win – or even come close to winning – any of these demographic categories in order to come out ahead. If minority turnout is low, Republicans win. If Democrats fail to capture 2012 levels of black, Hispanic and Asian votes, they lose. It doesn't really matter if lost votes go to Republicans or independents – the outcome is the same."
His study of the exit poll demographics is fascinating.
Leading up to past Super Bowl appearances, Patriots head coach Bill Belichick has had his team stop for a half hour in the middle of practice to simulate the halftime performance.
For the first time ever, astronomers have discovered seven Earth-size planets orbiting a nearby star — and these new worlds could hold life.
http://www.scpr.org/news/2017/02/22/69258/live-7-earth-size-worlds-found-orbiting-star-could/
Patrick O'Brian in his book A Book of Voyages reports on a 17th century voyage to Denmark from Russia. The necessity was to take a lead horse tied 30 feet ahead of the two horses pulling the chaise. If the ice broke the rope was cut and the lead horse drowned but the passengers and drivers were saved.
The lead horse was called an enfant perdue. The query is what analogy this has to market moves. It has to be tested of course. Also what other two word aphorisms are relevant. The Judas Goat comes to mind.
anonymous writes:
Sacrificial lamb.
Loss leader.
Falling knife.
anonymous writes:
Not an aphorism but market-related: Reading and listening to post-Super Bowl analysis, at the point when the Pats were down 28-3, many people weren't just thinking "the Pats have lost this one for sure", but "this is the end of the Patriots as we have known them", that Brady is too old and Belichick has used up all his tricks and it's all just over. Then the Pats come back and win the game.
This kind of situation happens all the time in markets, at every time scale on the chart.
Pitt T. Maner III writes:
Flotsam found while surfing on the subject:
1) "After having led thousands of confiding sheep to their death, "Judas Iscariot," as he is called in the yards of Armour & Co., has paid the penalty of his treachery and has been butchered. For eight years "Judas Iscariot" has been the "leading" sheep for the company.
Last week Judas rebelled. He refused to work, and his execution was decided upon. It is said by stockmen that a sudden attachment for a snow-white feminine sheep among the victims is responsible for his rebellion and ultimate death."
2) This article is about "Assembly bombers" and "formation ships". New terms for me.
Russ Sears writes:
It seems that every recession a few company's ropes are cut and then the other struggling companies can ask for a bailout or corporate welfare and money or tax relief for their customers, like the auto industry, etc. But I'm not sure how testable this is as recessions have not been too frequent. What seems to occur is that the lead horse seems to be voted on by the others for their aggressiveness, like Bear, Lehman.
Stefan Jovanovich writes:
A further tangent, on the matter of animal attachments and Brian. In the part of the Napoleonic Wars fought on land, horses were the essential element. They not only carried the supplies; they also were the killing machines. Without the horses to haul the artillery, Napoleon had no victories. The collapse on the retreat from Moscow came first among the horses; once the French stopped paying the proper attention to them (cleaning their hooves, wiping them down after each day's march, giving them dry ground to stand on overnight), their feet literally rotted. What all armies found was that only mares and geldings could be used as "war" horses; the stallions would become hopelessly unruly during mating season.
204b
Here is a nice piece for skeptics:
"Who Will Debunk The Debunkers?" By Daniel Engber
In 2012, network scientist and data theorist Samuel Arbesman published a disturbing thesis: What we think of as established knowledge decays over time. According to his book "The Half-Life of Facts," certain kinds of propositions that may seem bulletproof today will be forgotten by next Tuesday; one's reality can end up out of date. Take, for example, the story of Popeye and his spinach.

Popeye loved his leafy greens and used them to obtain his super strength, Arbesman's book explained, because the cartoon's creators knew that spinach has a lot of iron. Indeed, the character would be a major evangelist for spinach in the 1930s, and it's said he helped increase the green's consumption in the U.S. by one-third. But this "fact" about the iron content of spinach was already on the verge of being obsolete, Arbesman said: In 1937, scientists realized that the original measurement of the iron in 100 grams of spinach — 35 milligrams — was off by a factor of 10. That's because a German chemist named Erich von Wolff had misplaced a decimal point in his notebook back in 1870, and the goof persisted in the literature for more than half a century.

By the time nutritionists caught up with this mistake, the damage had been done. The spinach-iron myth stuck around in spite of new and better knowledge, wrote Arbesman, because "it's a lot easier to spread the first thing you find, or the fact that sounds correct, than to delve deeply into the literature in search of the correct fact."

Arbesman was not the first to tell the cautionary tale of the missing decimal point. The same parable of sloppy science, and its dire implications, appeared in a book called "Follies and Fallacies in Medicine," a classic work of evidence-based skepticism first published in 1989.1 It also appeared in a volume of "Magnificent Mistakes in Mathematics," a guide to "The Practice of Statistics in the Life Sciences" and an article in an academic journal called "The Consequence of Errors." And that's just to name a few.

All these tellings and retellings miss one important fact: The story of the spinach myth is itself apocryphal….
Rocky Humbert writes:
Could this be a case of the myth of the myth, i.e. the metamyth.
Mr. Isomorphisms writes:
Myths are interesting as social and (il)logical phenomena, but a good rule of thumb is that anything written by a network scientist is not worth your time. It's my opinion– that Ditto Santa Fe Institute, complexity science, cognitive science. (It's been remarked that any science which needs to call itself "____ science" is protesting too much–but this is wrong because it would exclude food science, life science, brain science, and natural science.)
A nice piece for skeptics:

"Who Will Debunk The Debunkers?" By Daniel Engber
In 2012, network scientist and data theorist Samuel Arbesman published a disturbing thesis: What we think of as established knowledge decays over time. According to his book "The Half-Life of Facts," certain kinds of propositions that may seem bulletproof today will be forgotten by next Tuesday; one's reality can end up out of date. Take, for example, the story of Popeye and his spinach.

Popeye loved his leafy greens and used them to obtain his super strength, Arbesman's book explained, because the cartoon's creators knew that spinach has a lot of iron. Indeed, the character would be a major evangelist for spinach in the 1930s, and it's said he helped increase the green's consumption in the U.S. by one-third. But this "fact" about the iron content of spinach was already on the verge of being obsolete, Arbesman said: In 1937, scientists realized that the original measurement of the iron in 100 grams of spinach — 35 milligrams — was off by a factor of 10. That's because a German chemist named Erich von Wolff had misplaced a decimal point in his notebook back in 1870, and the goof persisted in the literature for more than half a century.

By the time nutritionists caught up with this mistake, the damage had been done. The spinach-iron myth stuck around in spite of new and better knowledge, wrote Arbesman, because "it's a lot easier to spread the first thing you find, or the fact that sounds correct, than to delve deeply into the literature in search of the correct fact."

Arbesman was not the first to tell the cautionary tale of the missing decimal point. The same parable of sloppy science, and its dire implications, appeared in a book called "Follies and Fallacies in Medicine," a classic work of evidence-based skepticism first published in 1989.1 It also appeared in a volume of "Magnificent Mistakes in Mathematics," a guide to "The Practice of Statistics in the Life Sciences" and an article in an academic journal called "The Consequence of Errors." And that's just to name a few.

All these tellings and retellings miss one important fact: The story of the spinach myth is itself apocryphal….
Let's not forget that some people only work for 5-6 months and stop after they make 8000 grand so that they can get the earned income credit. They then take the remaining 6 months off. It's a crazy loophole that exists.
Says the man on disability.
It sure feels like 10-15% of folks are just flat out unemployable.
anonymous writes:
The gist of your last remark shows up in anecdotes and studies of the current labor market. The quality/skill set/attitude/demeanor of job applicants is a frequent cause for lamentation.
The latest NFIB (small biz) report says 89% of firms hiring/trying to hire see few or zero qualified applicants. And 15% of all businesses say finding qualified workers is their single biggest problem. Both numbers are high relative to history.
Rocky Humbert writes:
There are many different ways to slice and dice these complex issues. It can be argued that the root cause is the labor force is now unqualified. It can also be argued that employers are reaping what they've sown by investing less into the workforce.
Where you stand depends on where you sit.
Personally, I think this is a secular evolution with plenty of blame to go around. The key variable is that the median job tenure has been declining for years. No longer is a job at IBM or GM or GE a career that spans a lifetime. This phenomenon can be sourced to Jack Welch at GE. It spread throughout the corporate landscape (including to the Bob Rubin/Steve Friedman era at Goldman Sachs).
Some economists will say that this is a healthy sign of a dynamic labor force. Some economists will say that it's a consequence of the absence of defined benefit plans and union power. Some will say its the Gig Economy. It was part and parcel of the loss of job security and the solid American middle class.
But it is also clear that if an employer expects a short employment duration, he is less inclined to invest in his workforce (i.e. training/education) etc.
Marion Dreyfus writes:
That uptick of .1% is a reflection of hope–people who stopped hunting a job now feel hopeful enough to set foot to pavement. I stopped for months, and notice I started looking again this past month. Many are like me.
I guess I'm oblivious of the goings-on in those 7 countries.
The map shows 7 really rotten (and now forbidden) apples, plus the 3 unaffected ones (whose citizens are more likely Western university educated):
"Google Tells Offshore Staff To Return To The US After Trump Executive Order"
How did the US hi tech sector manage to pick up all those enumerated in the story? And why would it rely on future inflow from exactly there?
Phil McDonnell writes:
A certain eponymous person was sent from the googleplex to Zurich to act as a liason to the home office software resources for all the many remote development offices. They had offices in all the major euro cities, muslim cities, Moscow, India, China and South Korea. Some offices were acquired when big G bought a software company like in Moscow. In china they built the local presence around a guru named Lee but it proved to be a disappointment and was closed.
The goal is two pronged. They want to attract world class talent and to maintain a presence in every country in the world. One has been to many lunches at the googleplex. In my estimation the majority of people there were not born in the US.
If one were to conclude that this is because Goog wants to take over the world I would respond that you are warm. You are just not thinking big enough. They simply wish to take over the universe.
anonymous writes:
Sounds like "Big G" is the IS (Information Services) strong-arm of Freemasonry. The new non-contingent being—one token ring to rule us all.
Speaking of Bullshit detection, all men fall for one or another version of this:
"The Professor, the Bikini Model and the Suitcase Full of Trouble"
anonymous writes:
I had Prof. Frampton for a course in mechanics back in ~1983. I wouldn't have predicted this whole episode, but it's true that he seemed naive about, and even wholly segregated from, anything outside of physics. It's easy to envision his losing his wife because he probably didn't make an emotional connection with her. Then the "bikini model" came along, feigned an interest in his physics as well as him, and got him hooked.
I think it then became a mid-life crisis. He got caught up in the excitement of doing a drug deal, to the extent that he jotted "back of the envelope" calculations of the intended profits. Those jottings may have sealed his fate in the trial.
Surfing Magazine, the 52 year old major player in the world's surfing arena, died the day before yesterday. After a long illness she finally died of shrinking circulation and disappearing ad revenue. Surfing is survived by sister publication Surfer Magazine, both owned by Ron Burkle's Source Interlink, a media company.
The business of surfing has always gone through boom or bust cycles among middle class Americans and is currently in a bust. Total revenues over the entire industry are way down…they're also down in the highly correlated skateboarding industry.
Surfing Magazine was founded in 1964. It competed against John Severson's Surfer Magazine, an older publication that was known as the "Bible of the sport.". Surfing was the brash young cousin of Surfer, often beating Surfer in key circulation and ad revenue indicators. Surfing quickly adopted and promoted the shortboard revolution, the influence of psychedelics in the 70's, the punk styles and hip hop influences of surfing in the 80's-2000's. Surfing Magazine was usually ahead of the curve, defining the Zeitgeist of pop surfing and promoting the hell out of it. She could never totally eclipse Surfer Magazine, no matter how much she tried. Surfing Magazine had a good run, but the internet and a finicky, low attention span public finally killed her. The internet hit both Surfing and Surfer magazines very hard, pulling reader's time away to other media, resulting in the print editions being composed of flimsy issues with few good stories and fewer paying ads. Surfing and Surfer Magazine's owner, Source Interlink decided to pull the plug on Surfing after owning the magazine since 2000. One finds suprise that they lasted this long, they're not even on the magazine rack at the beach convenience store. Surfing Magazine will exist as a brand with a reduced online presence. Meanwhile Burkle's company cut Surfer Magazine from 12 to 8 issues per year in an attempt to cut costs.
The surfing fad is over and will most likely go into hibernation for a few years or decades.
Fads can be finicky creatures. One never knows when surfing will be fashionable again to middle America, where the big money is. I am personally conflicted between the business and spiritual sides of surfing. The good thing is that no matter what the industry does, there will always be a hardcore group of surfers at every beach. There will be less overcrowding at our breaks. One will always find good boards and accessories.
Some companies will do very well during surfing's exile. Yvon Chouinard's socially conscious Patagonia provides fine surf apparel and outdoor supplies. They are a strong brand with a loyal, affluent following. Steve Pezman's elegant Surfer's Journal is reader supported and is published 6 times a year. Made of the finest paper, the photography, articles, interviews and stories are first rate. Pezman's magazine is geared toward an older, affluent group of surfers who can pony up the $66 bucks or whatever a year for a subscription. It's a minor irritation that Surfer's Journal promotes, as the Chair calls it,"The idea that has the world in it's grip." Many of the survivors in the surfing industry share that same "progressive" belief.
23a7
Two Professors at the University of Washington are developing a course based on BS detection. The syllabus has some useful reading in the links.
Mr. Isomorphisms writes:

I'm skeptical that professors can teach students how to recognize bullshit. This used to go under the name "critical thinking", which is what liberal education has claimed to teach for a long time.
Education levels are now higher than ever before; is there less bullshit or better critical thinking about it, than in decades past when education levels were lower? Why not?
And why is "big data", among all other bullshit, such a powerful buzzword today?
The Decline & Fall of IBM by R X Cringely has partially answered my questions about why a former economic keystone has abandoned all reason and now churns out cognitive "analytics", which I'm sure we can all agree does not make sense or exist.
"IBM tells the customer what to do, not the other way around" is Cringely's description of the dancing elephant. A partial answer to the obvious follow-up questions is that (as Herb Simon noted 50 years ago) the dynamics of large organizations/ teams are what drive output, not "market" forces as normally construed. Your promotion does not depend on whether the customer likes your work, but whether your boss's boss does. "Cognitive" and "behavioural" are good signals of bullshit.
It's fairly clear to me why Facebook and Google are funding the big-data-analytics-machine-learning movements: They're monopolists with large ad revenues and special share classes; they don't get punished by their shareholders for weird hires (eg, Ray Kurzweil).
There is a compelling case for the self-driving lorry, but really Google X is doing whatever it wants; that one or more of the blue-sky projects could theoretically benefit shareholders at some point is not the reason any of them are funded.
IBM, FB, and GOOG then hire academics who otherwise have no useful skills out of their universities, thus driving demand for machine-learning academics. Since (unlike in traditional scholarship–say the study of pre-Islamic poetry in the Arabian peninsula) having written good papers is less important to GOOG than the ability to commit clear code, and since their screening process is itself derived from academic bullshit (whiteboard exams asking about algorithms & data structures), they create demand for bullshitters with certain characteristics– a pipeline of demand for big-data machine-learning bullshit. See Laszlo Bock in the NYT or Steve Yegge on his blog almost a decade ago. These do not work — but the questions are already written, and everyone else is doing it. That's my personal theory.
Further questions:
- how does university-professor recruitment like the above differ from other examples of industrial research over time — Xerox PARC, Bell Labs, JPL, Salomon, etc?
- when will this all end?
- what will the HBR write about next?
- what "actually" teaches people to think critically?
- are science and mathematics classes antithetical to critical thinking? (I notice mathematicians are incredibly bad at critical thinking. Pascal made a related comment in his 1664 memoirs. Further comments could link Soviet scientism to poor critical thinking skills.)
- why did "big data" and "algorithms" (literally translated: ways of doing things) catch on among all the other kinds of bullshit in this particular zeitgeist? (My answer: we live in a scientistic age where money and technology have replaced religion's former role, eg in providing moral guidance– see for example the prelude to "The Right to be Lazy" )
Pepper White's interesting book Learning to Think at MIT recounts that interaction with industry is what "makes" M.I.T. a success. Though engineering companies may be bullshitting themselves in this requirement, asking for a higher degree before an experienced engineer can move up in the company drives experienced engineers into M.I.T. as they try to skill up, brand themselves, and raise their salary.
The contact between professors and managers-to-be is what brings real-world knowledge into M.I.T., as well as research money/contracts to do real inventive work for major engineering firms, when the master students do get those management roles.
So, another question:
- why is the interaction between "silicon valley" (broadly construed) and academia leading to "productive" interchange? This book –out of a university press, P.U.P.– mentions a 1982 essay and I'm sure, besides Orwell's famous essay on political bullshit, we can find innumerable screeds against lying and bombast going back as far as we would like.
A salient feature of the analysis of bullshit, to me, is that Universities do put out some of the most informed, solid, truthful, and well-researched books, as well as the bullshit everyone is surely familiar with, be it from finance academics, machine-learning academics, or cultural theorists.
It would be too easy and quite wrong to say that business professors, ML professors, economists, or cultural-theory professors are full of shit–even though we can observe credible causal mechanisms and a wealth of examples of people holding such posts, who are routinely full of shit. The answer has to be more complex.
Orson Terrill writes:
Isomorphisms asked what teaches critical thinking skills. Rigorous symbolic logic with all the proofs, like that seen in any solid discrete mathematics course, and a hard study into philosophical logic, which has much of the same content, but without flowing into set theory, and instead has a hard look at fallacious thinking via the many fallacies.
Isomorphisms replies:
A distinction between "broad logic" and proofs is an important one. Most mathematicians lack common sense (logicians and PLT theorists even more so), and most forms of argument have not been formalised within logic. For example centuries passed between St Anselm's ontological argument and Gödel's formalisation of it within modal logic. Lawvere, an avowed communist, attempted to formalise Hegel over a century after Hegel's death. If you want to argue that proofs make one wise, you'll have to contend
with the inventor of category-theory's communistic views.
The people who impress me with their critical thinking ability often display a study of history (not necessarily a college major or war buff). Some professional anthropologists–Lumonier, Malinowski, Chagnon–have impressed me with their critical thinking. (Although of course academics of any stripe often get sucked into their irrelevant peer-only backwaters. Anthropologist backwaters just happen to be leftward of business professors'.)
Method acting, like art crit, subjects the student to painful critiques of their performance. To advance a thesis, it seems like hitting people where they care–their religion (philosophy class), their pocketbook (trading), their creativity (art & acting)–making them see they were wrong where it really mattered–may be part of the key to improving students' critical thinking. The things that students don't care about–their required essay about some boring book, a proof of a fact/about an object they never inquired about–don't seem to have any impact on the core person.
2e06
There are some interesting observations in this little piece "5 Big Ideas in Education that Don't work":
1. Spending for education, as for health care, is high in the US, especially compared with the results.
2. All the thinking about charter schools and the like should probably be focused instead on other topics. In 5 days, of course, that won't much matter as we will have a SecEd who sees charter schools as one solution to the problems of the US primary and secondary education systems. Then again, maybe she may be too busy shutting the DoE down to care much.
3. Class size doesn't likely mean anything close to what advocates of smaller classes claim it does.
But hey, why let facts get in the way, right?
Mr. Isomorphisms writes:
I believe if you look into those "facts" you will find they are contentious.
To orient yourself there was a counter-documentary produced against "waiting for superman" by some brooklyn area elem. ed. teachers.
Think about 3 things to start:
a) spending varies widely, covarying with parents' success/$
b) "spending on education" itself is ill-defined. do you pay teachers more (and for what? more degrees? VAM*?) or pay for better science lab? Or pay for support staff (which is what the counter-documentary advocates) to help keep the kids quiet? Greg Wilson posted a book claiming that "what works in education" shows the highest returns to removing the most disruptive child from a classroom.
c) the metrics for success itself are bad. You can read the College Board's own rhetoric about the S.A.T., which they say measures "college and career readiness".
* The American Statistical Association says value-added modelling is not sufficiently good for decision-makers to rely upon it.
There are several EconTalk episodes dealing with education. You can look into the work of the researchers interviewed; I found those analyses wanting. As with the economics literature on college earnings (eg David Card). There is a reason Angrist & Pischke call the study of returns to education an econometrician's pastime rather than a success.
John Taylor Gatto: "Trying to change education is like wrestling a pig. The pig is going to get away and you're going to get dirty." (from memory)
I recommend Gatto's book (lauded by the WSJ) An Underground History of American Education for those who are interested in the topic. There is also some Brookings research finding, eg, poor students with few-to-no family members who attended university, will apply to Harvard only (1 moonshot, and it's the same moonshot for all), when they would be better served applying at -1, 0, +1, +2 deciles above their SAT-score ability — for example a solid state school or the best community college. Those students often cannot tell the difference between 3rd decile and 8th.
Stefan Jovanovich writes:
From Gatto's wonderful screed:
"In 1899, James spoke to an idealistic new brigade of teachers recruited by Harvard, men and women meant to inspirit the new institution then rising swiftly from the ashes of the older neighborhood schools, private schools, church schools, and home schools. He spoke to the teachers of the dream that the entire planet could be transformed into a vast Chautauqua."
James' Chautauqua dream is what textbooks, in fact, became: the sanitized politically-acceptable consensus opinion. Those made my father his - at one time - considerable fortune; and had almost nothing to do with his own education.
At the end of his life my dear father fully came to terms with how he himself had actually been "taught". He had had tutoring from his own father almost from the day he was born. As soon as he could wear pants, he would set out every morning with grandfather and his work crew; he would be sat on the porch of whatever house they were working on, literally with an apple and a reader. When he was 5 1/2, he got rheumatic fever so he was spared having to go to school; instead he spent the next 2+ years at home, reading. By the time he was ready to go to school, he was doing a daily reading for his father and mother and two older sisters in whatever newspaper or magazine they wanted to hear that evening, whether it was in Polish, Serbo-Croatian or English.
"I had a 19th century aristocrat's home schooling," he told me. By the time I actually had to sit in class each day, my mind was already fully formed so I could learn from the good teachers and ignore the bad ones AND follow the cardinal rule for both."
That brought the usual laugh from both of us. For those who don't know it, the cardinal rule in schooling is: "write down everything the teacher says and then write it back down again when you take the examinations."
What was sad, for him and for me, was that his John Stuart Mill education was not to be repeated.
What saved me, at least somewhat, was growing up in post-WW II Bronx and Harlem. The schools were on double-sessions and the education bureaucracy that now rules almost every school district was already in place. If you really didn't care about your "permanent record", you could literally skip out on entire semesters and go to the Polo Grounds. I didn't have to "go to school" until Dad started earning a respectable executive salary and we moved to Westchester. I don't think, until recently, that I ever fully forgave him for the tortures of being sent to "good" schools.
I was reading Goetzman et al paper "A New Historical Database for the NYSE 1815 to 1925: Performance and Predictability" where they try to gather historical data for the NYSE stocks for the period before CRSP started (1815-1925). There are many questions regarding their data quality and especially the dividends (there is no good source for dividends before 1880 when Cowles data starts) that I will not get into. Nevertheless, one graph/observation that stood out was the distribution of stock prices. There is a clustering around 100 (stocks used to trade at par) and a smaller clustering around 10. Apart from the round numbers, one is reminded also of Benford's Law.
Getting The Make on someone means to identify him, his job, or role in life. My expertise comes from ten straight years standing an hour a night in bars across the country, without drinking. In seeing tens of thousands of people, I tried to figure them out. The other place was as a veterinarian at examination tables and kennel gates of small and large animals, because animals don't tell you who they are.
My three best makes and how over the years are:
1. A few years ago in Costa Rica, I was on a tour bus with a tall gentleman who spoke a sentence to his wife seated next to him, and I asked, 'Are you a dentist from Los Angeles?' The give-away was a slight hunch, delicate, smooth hands of exacting movements, other physical factors, and his wife had answered with a 'Valleyspeak' twang. He had good teeth himself, and I had a toothache, which is why I had asked.
2. Ten years ago in Times Square, I got particularly efficient service at a dinner. I said, 'You must be an electrical engineer from Delhi.' His skin flushed red, and his quick tracking pupils dilated, as he confirmed. He was obviously Indian, and nearly all who make it to America are newspapermen or electrical engineer, for which India is famous.
3. Yesterday at Slab City, I bumped into a grizzled newcomer and looked down, remarking, 'You got your shoes at Big 5 Sporting Goods and were in Special Forces.' That fueled an hour of stories of Vietnam, the CIA, and later how he became a mercenary and came to Slab City to wind down. I had bought the same pair of sneakers a month ago, and the feet of a Special Forces can go all directions at once, as opposed to a Marine who is gung ho ahead, and retired Navy who push off the sides of their feet as if aboard a ship.
Learning to get a make on people opens doors, closes ones that should be, and is good for business and sport.
22e7
Just in case we've forgotten what they look like, here is a terrific sculpture at Tsawwassen Mills in BC
(pix by Gemy Bom).
.
.
MFM Osborne was a pioneer of modern finance, the first to have the idea of modeling stock prices with what we call today GBM. or Brownian motion in the log of stock prices, making possible all that followed in terms of Black-Scholes-Merton option theory and modern empirical work on stock prices. I have provided a brief summary of his life and work elsewhere in this web site.
His daughter Melita Osborne has prepared a biographical document that is available here [MS word .docx file, approx 300 Kb].
We examined the effect of the movement in Bond futures during January on
the movement during the rest of the year (Feb through Dec).
The following table shows the price moves for all years 1996 to 2016
After an up January the rest of the year is slightly more bullish (91.895 vs 64.97) but the difference is quite small and not significant.
A linear regression with the January price change as a predictor shows that this variable explains 1.46% of the variance of Feb-Dec returns.
We examined the effect of the movement in Bond futures during January on the movement during the rest of the year (Feb through Dec).
The following table shows the price moves for all years 1996 to 2016
If the size of the Jan move is used as the predictor in a linear regression the following results are obtained:
the predictive value is low.
The real Brighton Beach will never be back. The bungalows have been bulldozed and replaced by big buildings. The 2cnd generation Americans growing up among the European WW II survivors have been replaced by generations of Russian emigres and most tragic of all the Brighton Beach Baths with its 40 handball courts crowned by Garber Stadium, the greatest exhibition court ever built on which the greatest 1-wall handball players of all time played for appearance fees of $5 while competing for the $10 grand prize, and its 3 pools and basketball and hand tennis/paddle tennis courts, ping pong tables, punching bags, steam room, 6,000 men's and like number of women's lockers and solariums, with its bandstand that hosted a young Jackie Mason and Frank Sinatra Jr., and its Sports Club that introduced us to competitive play with its handball, hand tennis and ping pong tournaments, and taught hundreds of us how to swim and dive and water ballet for the girls, and the huge circular cafeteria where we all fled to when it rained and also served as a synagogue on the high holy days, and the checkerboard tables where little boys played checkers and chess against each other as well against the men, and card tables where our mothers played gin rummy to try to supplement the meager family incomes are all gone. The folk dancing has ceased and the bands have stopped playing forever. I cry for a lost paradise and the demise of a wonderful era.
.
.
.
.
.
.
.
.
.
.
.
.
.
.
.
.
.
.
280e
Census Bureau: 4 Richest Counties in U.S. Are Suburbs of D.C.
And 9 of the top 20:
county / median HH inc
Loudoun County, VA $125,900
Falls Church city, VA $122,092
Fairfax County, VA $112,844
Howard County, MD $110,224
Douglas County, CO $109,926
Los Alamos County, NM $107,126
Williamson County, TN $104,367
Arlington County, VA $104,354
Hunterdon County, NJ $102,797
Santa Clara County, CA $102,191
Morris County, NJ $101,754
Nassau County, NY $101,568
San Mateo County, CA $101,133
Marin County, CA $99,868
Fairfax County, VA $99,671
Prince Wm County, VA $99,206
Somerset County, NJ $99,059
Calvert County, MD $98,937
Montgomery County, MD $98,314
Forsyth County, GA $97,886
Here is the list from 1993, with 6 of the top 20 suburban to DC:
county / median HH inc
Los Alamos County, NM $66,033
Hunterdon County, NJ $63,795
Douglas County, CO $63,560
Fairfax County, VA $62,607
Howard County, MD $60,610
Loudoun County, VA $59,602
Somerset County, NJ $59,013
Morris County, NJ $58,570
Fayette County, GA $57,680
Juneau Borough, AK $55,695
Collin County, TX $55,643
Montgomery County, MD $55,604
Falls Church city, VA $55,126
Prince William County, VA $54,827
Putnam County, NY $54,719
Hamilton County, IN $53,940
North Slope Borough, AK $53,857
Sussex County, NJ $53,606
Nassau County, NY $53,547
Washington County, MN $53,354
It is apparent that everything the Fed does in the near term will be out of the book of public choice, i.e. for(a) their self interest, (b) their party, (c) to to maintain their power and perks, and finally (d) if anything left to do what is right for the citizenry. But what can they do for a, b, and c above?
Certainly a strong statement above the necessity of independence from political interference. But what else? How to humiliate the President Elect, maintain the humorous chair in power?
Roger Arnold writes:
Your elucidation of the Fed's priorities, although accurate, are leading in your query. I wonder why. The questions you follow with stumble out of your assumptions but without explanation like someone falling down a flight of stairs. I've noticed this with many of your posts here since I came back, and it troubles me.
What are the factors that make so many useful idiots and alluring shibboleths so prevalent and harmful in our field. The desire for publicity and renown must be one of them. So many personages who don't or can't trade achieve prominence and self esteem by becoming pundits or propagandits on the media. Many of them are second handers who can't make a profit on their own, but can only prospect by forming a fan club that carries their positions along once they front run the positions on both the long and the short side. Others achieve prominence by coming up with a very unpopular call that will turn out to be right once in 10 occasions and gives them long lasting fame. Others have recently been fired from their jobs, and join the media as a way of achieving psychic or economic remuneration.
The question arises as to whether a useful idiot has always been a useful idiot or becomes one after he rises to prominence. The same with shibboleths. Have they always been wrongful and harmful or do they become such only after they are bruited to the public. In considering this subject it might be helpful to start with an enumeration of current useful idiots and shibboleths. Certainly those who are consistently bearish on stocks and risk assets like the man of multiple court cases and yoga, or the recently passed Barrons' columnist, or the world stater who always calls for more agrarianism and is always bearish on enterprise must be near the top of the list. But what are the general factors that determine our following a useful idiot or harmful shibboleth? How can this phenomenon be usefully unraveled?
Kim Zussman writes:
Why would successful traders/ money managers dissipate their advantage by publicizing their methods or thinking? Most or all would want to keep their insights secret. If trying to market to investors, returns sell better than talk.
Depleting the persistently successful from the pool of talkers means more talk from the less skilled, and few meaningful revelations.
anonymous responds:
There are some strategies that benefit immensely from increasing participation.
Russ Sears writes:
Of course idiots are useful to those that know they are idiots and take the other side. It's the old dot com hucksters and short sellers secret that promoting a position you already have, once you're holding full position, you want someone to unload it, you need someone left holding the bag. How else could the markets cause maximum losses for the most people.
Might I add that it is easy to find fault and sound profound, but it is difficult to pin-point why someone or some company will succeed and even more difficult to find an audience for ones wisdom. Further, most can't comprehend that volatility is not linear but clearly see the risk tomorrow. Few comprehend the risk premium outweighs the volatility over time, and few are willing to wait, but many want to do something. The law of showbiz meets the internet age: If there is an audience, someone will play for it.
Ed Stewart writes:
The useful idiots or shibboleths that rise to celebrity circulate and gain steam because they serve an unmentioned interest–they have an unseen fan club. Some times it is increasing the brokerage commission, sometimes it is simply giving the public the "red meat" it needs to get clicks/eyeballs for add revenue, sometimes it is literally as servant to "the idea". At times it seems all three at once. Hat trick. The only known defense is the cane.. to hobble down and buy at puke points, but also to raise over head and smash the media channel that pipes the idiots to restore a more sound state of mind. I did it 7 years ago. So far, so good.
2d57
I wonder if I can ask you to weigh in on the robo-advisers that have basically automated asset allocation. Is it worthwhile to learn much more about allocation above and beyond the basic algorithms used in wealthfront or betterment?
Thank you for your suggestions.
Bill Rafter writes:
We tend to think of the robo advisors as the broken clock that is correct twice a day. There will be times when they make the correct decisions. Can you live with their bad decisions, however, especially when you have no idea as to how those decisions have been made? That is, who programmed them and are the inputs and decision processes logical?
Regarding your final question, any decision to allocate time to a project has to be viewed in terms of reward to cost. A basic allocation method may be good enough if the cost and effort of doing better is onerous. To find that out, define your goals and you will see. As an example, let us suppose that someone's goal is to be out of equities in major declines and to outperform the indices by 20 basis points per day when we in. That is, the effort is a daily one, which necessitates active attention to detail. However if someone else's goal was more casual, then the effort can be backed-off considerably.
Ed X. writes in:
The Robos have zero advantage over just going to the Vanguard website [ https://personal.vanguard.com/us/funds/tools/recommendation ] and doing their simple, self guided process. Robos are 95% sales funnel plus 5% minor tweaks of little practical significance.
I don't have many views on markets, but one - and the most successful - concerns interest rates. It is that the Fed and government tend to have a bias which makes the bond markets trend either towards a long term bear market or a long term bull market at different times. However, politics is not the foundational cause of this. Rather, it is society and "social" injustices caused by government involvement that drives the politics to reverse itself from time to time. Rocky deserves praise for his phenomenal calls starting in early 2016 about Trump's election and its impact on the market. I would agree with Rocky that Trump's election is a signal that the tides have turned on the bond markets. However, Trump's election is due to men's reaction at the ballot box after not being allowed to complain, or at least not politically correctly being allowed to complain.

Despite the fact that women now make up 60% of our college graduates, education, which government spends so much money on, has categorically failed men. You go to any public high school, look at the list of valedictorians and salutatorians in the last 10-15 years and almost all schools will show a statistically significant bias for the girls. Do this for the poorest communities and you will not even need to do the statistical calculations, it will be so glaringly obvious. Single moms have doubled since the last long term bear bond market. Children being raised by both biological parents are now the minority. This has caused boys to have fewer nurturing father figures and less time with them. This has destroyed a generation of youth. While a rising tide raises all ships economically, a lowering moral tide makes all ships less sea worthy. The young girls are suffering as well from dumbing down of their potential mates.
What does this have to do with interest rates: well yes, Trump politics will drive rates higher most likely. But it is only a matter of time before the other side realizes why he got elected and joins the march. They will offer their inflationary version of how government can "solve" this crisis young men are facing, just as both sides offered their version of how to solve the crisis caused by the draft and Vietnam. Then the political cycle will again change and will keep driving interest rates up further..
The recent campaign was hardly reticent about "the Russian threat"; that was, along with Trump's pussy-grabbing audio tape, the Clintons' and the U.S. media's propaganda hole card. What is now scary for everyone invested in international crisis is that the American candidate who takes Foreign Affairs magazine seriously just lost because the U.S. electorate in the Mid-West and South no longer believe in the notion that foreign wars make money. (Only Wall Street does.)
Putin and Trump are likely to reach the same kind of understanding that the Americans finally reached with the British when Grant (there's that man again) and Hamilton Fish settled the Alabama claims. The U.S. would not invade Canada, the British and their sometime European allies would stop scheming to get control of Mexico, and both of them would establish economic control over the Caribbean and the South America and ignore whatever the Spanish had to say in the matter.
The Russians will not to invade the Baltic countries or change their western border, the Americans will promise to stop their adventuring in the Ukraine and other games of stupid chicken, and the U.S. and Russia will establish economic control over the Middle East to the exclusion of whatever the Eurozone has to say about it. The Muslims will be free to fight among themselves, as the South Americans did for the rest of the 19th century. The believers in the religion of peace will continue to buy arms from both the Russians and Americans, as the South Americans did from the British and Americans. But, the two major oil and gas producers outside the Middle East will be the ones who control what happens overall in "the energy market".
With all this give-and-take regarding the election and, primarily, the intellect (or, pejoratively, the lack of it) of the constituency that carried the day, has anyone stopped to consider that America (and many other Western "democracies) is experiencing its "Howard Beale Moment."
For those unfamiliar with the movie "Network", the imaginary key that unlocked a popular (but brief) revolt was when TV announcer Beale urged his audience to "get up out of your chairs, open the window, stick your head out, and yell, and say it: "I'M AS MAD AS HELL, AND I'M NOT GOING TO TAKE THIS ANYMORE!""
And going further: "Television is not the truth! Television is a God-damned amusement park! Television is a circus, a carnival, a traveling troupe of acrobats, storytellers, dancers, singers, jugglers, side-show freaks, lion tamers, and football players. We're in the boredom-killing business! So if you want the truth… Go to God! Go to your gurus! Go to yourselves! Because that's the only place you're ever going to find any real truth."
I've only posted once recently and that was to explain the unreported, under-appreciated anger that is prevalent in my part of the world– a county that went for Trump with 71% of the vote– an incredible plurality for an area that had long been Democrat.
It's all well and good to move Rosa Parks and representatives of similar victim groups to the front of the bus. But you'd better be real damn careful who you push to the back of it.
2b1c
Over the busy Thanksgiving holiday, our house was filled with guests and great holiday cheer. Unfortunately, someone inadvertently stepped on a rat bait pellet and brought it underfoot, into the house. Our F1 Savannah cat and our wonderful Maine Coon decided to sample the delights of the tasty pellet. I didn't catch it until yesterday 4:50 PM when I discovered our cats vomiting and very sick. I took them to the 24 hour emergency vet in Sarasota. Long story short, Syd, our Savannah died around 7PM and Kitty Kitty our Maine Coon is still hanging on by a thread. However, the blood tests show that poison has destroyed Kitty Kitty's liver. In an hour or so, we are going back over to the emergency vet tonight to say goodbye to Kitty Kitty and put her down because that is the most humane course of action. We're so sad, words cannot describe what we're feeling at this moment. That being said, please keep an eye on your pets and watch what they do, where they go, and what they eat. Be on the lookout for potential hazards and if your pets go outside, keep an eagle eye on them. So many substances are toxic to cats and dogs…things like chocolate…and rat poison for that matter. We lost 50% of our household and maybe (I don't know how), it could have been prevented. Tonight, give your pets some love and an extra hug…..we won't be doing that again.
First Brexit, then Trump, now Fillon in France. The political pendulum swings - a reader
I think we're witnessing something bigger than a pendulum swinging — I think we're watching a major, glacial, cultural shift going on now, around the planet larger than politics, where the last vestiges of the last century are being slowly self-lulled into extinction, and many other things are going on.
I think the "ZIRP minus minus" world, the survival of the ending of easing, and other "perfect storm" factors are colliding to make for an explosive rise in asset values sans a corresponding rise in rates, that may persist for decades.
The greatest free-market transference of wealth in human history is already upon us for those willing to assume risk, who will be followed by legions of those who must assume ever-greater risk to keep up with the times. Never have there been such powerful feedback and driving mechanisms that have fallen into place.
And as I've said here, I think most people are on the wrong side of this, are cautious and doubtful, which further buttresses the case. As I mentioned yesterday, the "Snowflake" generation (who I regard as the new "greatest generation") are modern-day Spartans of productivity, trained in it from birth. I have infiltrated their camps, I have gone in and worked with them for months at a time, wanting to learn this-or-that (and getting paid to do it) telling myself that when I leave, I leave knowing what they know (oh, yes indeed this coerced humility from me!) and I walked out the doors with heir brains in mason jars, amazed at their work ethic, embarrassed by my own in comparison. Every preceding generation had "no such thing as dumb questions," but theirs.
What an engine, what a perfect storm, what a cultural cusp we are upon.
Steve Jovanovich adds:
There is no pendulum. History has neither meter nor rhythm; there is only the sequence of events and the probabilities that those contain. Was it probable that the Europeans would have imperial civil war among themselves in the first decades of the 20th century? Absolutely; they had been practicing for one with mass armies for more than a century. Was it predictable that war would begin because of an assassination in the Balkans in the summer of 1914? Absolutely not. If Paddy Power had been offering odds, they would have been worse than Trump's were 2 months ago. AFTER hearing the news of Sarajevo, both the German Kaiser and the British Foreign Minister thought it was a good time to take their summer holidays.
As for Scott's theory about the MSM being permanently out of touch, they are what they have been ever since the Ochs family decided that they should get into the business of buying ink and paper - the voice of the people who own the cities. Their trouble is that, unlike the cockroaches, they cannot easily move to the country. "The news" of the Trump election is that, for the first time in 14 censuses, the areas of the country with above median population density are showing lower growth rates than those with below median density. The major urban cores and the near-in suburbs are losing the race with the towns, villages and exurbs. And, as our host and others have kindly taught us all, the trend is all.
Rifle man stalking the sick and the lame
Preacher man seeks the same
Who'll get there first is uncertain.
- Bob Dylan, Jokerman
"Illness as an indicator: Local health outcomes predict Trumpward swings"
Interesting use of statistical analysis to show the real reason flyover went for Trump…
(Hint: It had nothing to do with poor jobs and wage growth, an explanation that was always suspect since both have been and are quite strong.)
Instead it may have much more to do with the all the illnesses that stem from eating disorders that cause epidemic level obesity (obesity correlates to higher rates of cancer, arterial diseases and interactions with the health care system, the three leading causes of death in the US), and the illnesses that stem from addiction to oxy and the poor man's substitute once the script for oxy runs out, or heroin, used rampantly in flyover now.
Happy Thanksgiving to all our readers. Here is our 2006 article about Thanksgiving, economics and freedom.
"Navy SEALs explain how your ego can destroy everything"
I was a lifeguard at Coney Island beach and Brighton beach (Brooklyn) for 5 summers from 2008 to 2012. There are about 1000-ish lifeguards patrolling this 2.5-mile continuous stretch of beach. All lifeguards are selected based on a swim test which is being able to quickly swim 440 meters (about 18 laps in a 25-meter pool.) If you can swim that distance in less than 7:40 then you can work at a pool and if you can swim it in under 6:40 then you can work at a beach. This meant that most of the lifeguards were about 17-22 y.o. high-energy males and the location meant that you had a very wide range of personalities.
The 2.5-mile beach is split into 22 bays and each bay had a leader-lifeguard who had a few lifeguards under him. With reference to this video, I think the personality trait that I most often saw in the leaders was that they were always accepting responsibility for their followers and also they were always communicating and working with their superiors. Those who couldn't do that were quickly turned back into the followers and a new leader was selected. Those
It's rare for me so find such a good message in a video this brief so I really enjoyed it and thought I'd share. Does anyone have experience with this kind of blame-everything-away vs accept-all-responsibility attitude? Or does anyone have any critique of this guy's explanation? I would be interested in hearing.
So, in effect, the markets have tightened monetary conditions without the Fed acting. If the Fed raises rates in December, this will place some additional downward pressure on both M and V, and hence on nominal GDP. Thus, the markets have reduced the timeliness and potential success of the coming tax reductions.
Another negative initial condition is that the dollar has risen this year, currently trading close to the 13 year high. The highly relevant Chinese yuan has slumped to a seven year low. These events will force disinflationary, if not deflationary forces into the US economy. Corporate profits, which had already fallen back to 2011 levels will be reduced due to several considerations. Pricing power will be reduced, domestic and international market share will be lost and profits of overseas subs will be reduced by currency conversion.
Similarly, the unveiling of QE1 raised expectations of a runaway inflation. Yet, neither happened. The economics are not different. Under present conditions, it is our judgment that the declining secular trend in Treasury bond yields remains intact.
John Floyd writes:
The conclusion they draw demands some merit in my view while we await further info. But, apart from recent media coverage the US$ is basically unchanged for the year, see attached chart of the TWI. While the Fed clearly considers the US$ by their own models the impact is not exceedingly large.
On the US I would ask this question. If corporations have not been confident to hire full time employees, expand in R and D, capital spending, etc. over the past several years is something going to change over the next few? Even with a HIA, tax cuts, etc.?
Outside of new info it is likely that the floor of rates has risen across the curve in the US but the secular trend not changed.
I think the more interesting and potentially profitable question is what does Brexit, the US election, upcoming geopolitical events, and macro imbalances outside the US imply for asset prices?
I applaud the prescience of those who made the [election] prediction and stuck with it these many months and hope they were well rewarded. Regarding the fall-out, I have some in my own extended family going through the stages of denial, anger,bargaining, depression, acceptance. My sister-in-laws are in the stage of anger. But as market participants and professional, the quicker we get to acceptance and beyond, the better. As the chair points out, the market got to acceptance around 2 am the mourning after the election. There are remarkable changes going on with bonds, crude, emerging markets all way down, Dow outperforming and big shifting of sectors. It is fascinating to watch the speed at which the discounting process unfolds in real time.
Somewhat related I am reading the Chernow's biography of Washington and highly recommend it. When I complete it, I will review it, but one thing I find interesting is the level of risk Washington was willing to take on. He had a great deal to lose when accepting the commission to lead the fledgling army, reputation and honor being the greatest. Also he was amazingly calm and brave under literal fire. In an early battle he emerged unscathed but with four bullet holes in his hat and garments. Qualities very fitting for markets and life.
Stefan Jovanovich writes:
I boycott Chernow's work, probably out of envy. The man is incredibly industrious. But, he is also completely credulous. Washington had a great deal to prove as a soldier when he went to Philadelphia wearing his colonial militia uniform. He had participated in the greatest defeat of British troops in over a century of campaigning against the French - Braddock's massacre. He was guilty of having allowed a French officer - Ensign Joseph Coulon de Villiers de Jumonville - to be literally butchered by the troops under his first independent command after the officer had surrendered.
He was forced to surrender Fort Necessity to Jumonville's brother who made Washington include in the surrender documents an admission of his guilt in allowing Ensign Joseph to be slaughtered. For the rest of his life Washington tap danced around this fact, claiming that he had not known what the surrender document said because it was written in French. Like Churchill in his Boer War adventures, Washington was able to make lemonade out of lemons and wrote the story of his adventures; but, just as Churchill's own part had involved defeat and capture, Washington's actual campaigning experience had been a loser. This was part of the reason why his attempt to join the British regular Army was rejected. Governor Dinwiddie did his best to create the image of Washington as the hero of the Battle of Monongahela; but that is like Roosevelt's preserving Douglas MacArthur after he skedaddled from the Philippines. Political necessity required both men to be treated as war heroes after they had presided over military disasters.
Washington went to Philadelphia to redeem and establish his honor, not to "defend" it. He was the husband by second marriage to the richest woman in the colonies, but he was, in no sense, a figure of respect for his military prowess. But, judged among men who had never even fought duels, let alone served in wartime, he did have the virtue of having actually been shot at. Even so, he was chosen to be Commander in Chief for purely political reasons; Franklin knew that the Southern states had to become involved in the rebellion if it was to have any hope of succeeding. The New Englanders had begun the fight; but the merchant colonies - NY and PA - and the planters - VA and SC - needed to be brought on board.
What makes Washington a great man is that he did achieve his goal - he became the American Cincinnatus. His own personal courage is indisputable; he led from the front - always. His example was so dominating that it compelled men young enough to be his children to put their own lives at risk. Both Hamilton and Monroe were wounded, Monroe almost fatally, while serving under Washington's command.
But, to start the story with a tale of illustrious George is to fall into what Gary Gallagher rightly calls the Appomattox trap - i.e. of course, everyone in 1861, 1862, 1863 and 1864 knew the South would lose, their Ouija boards had already shown them what happened at Appomattox. Washington in 1775 was not the man he would become.
3572
My theory is that the general election was decided by the way the HRC-DNC axis betrayed the Bernie Sanders voters, especially particular groups of them. The argument, as a timeline:
(1) Pew Research releases a survey in late July but "mostly completed before Sanders announced that he would support Clinton on June 24". The survey generated a lot of headlines that basically ran, "90% of Sanders voters will vote for Clinton". The breakdown of the survey results were as follows:
Dem voters who consistently backed Clinton in previous surveys (Dec, Mar and Apr): 29% of all Dem voters: Now support in general election: Clinton: 98% Trump: 2%
Dem voters who consistently backed Sanders in previous surveys (Dec, Mar and Apr): 20% of all Dem voters: Now support in general election: Clinton: 90% Trump: 8% Neither: 2%
Dem voters who switched between Sanders and Clinton in previous surveys (Dec, Mar and Apr): 44% of all Dem voters: Now support in general election: Clinton: 88% Trump: 9% Neither: 3%
(7% were Undecided in surveys.)
What this shows is that 8.7% of consistent Bernie voters and switch voters favored Trump vs Clinton as of late June, with another 12% in the Neither/Undecided camp.
Pew doesn't break these numbers down by region or state, but the title on their demographics chart reads, "Consistent Clinton supporters were more likely to be black, older, better educated". Looking at the demographics reveals that consistent Bernie supporters were more likely to be young, white and male.
(2) WikiLeaks releases the DNC emails on 22 July, just before the Democratic Convention. The emails create a scandal because they paint a picture of the DNC as an active ally with the HRC campaign against the Sanders campaign and also disparage and deride the Sanders camp.
It's important to remember that the Sanders campaign started out from scratch and had no national organization at all, especially compared to the HRC campaign. Sanders did not create a SuperPAC for fundraising but instead just took individual donations and ran a largely grassroots campaign. Yet he received 43.1% of all Democratic primary votes nationwide. Those Sanders supporters were self-motivated voters who got themselves to the polls and felt strongly enough about their issues come close to giving the nomination to Bernie. So close, in fact, that they can't help but wonder if maybe Bernie would have won the nomination had not the DNC been indistinguishable from the HRC campaign.
The Democratic National Convention takes place July 25-28. Sanders supporters heckle the proceedings at various points and accuse the organizers of attempting to marginalize them through control of the convention access and seating. Debbie Wasserman-Schultz resigns as DNC Chair at the end of the convention (but only after a call from President Obama). Her resignation confims what the DNC emails exposed.
After the convention, the story of how the DNC worked against the Sanders campaign and voters fades from the MSM.
(3) The General Election
Here are some numbers for a model of the election where some Bernie voters either decide not to vote or decide to vote for Trump. (Hat tip to Stefan for suggesting that actual vote totals be included and not just percentages.) The model focuses on just a few states that were swing states with close votes. The thing to remember is that in a situation where Trump wins by 100 votes, that effect can be created by just 50 Sanders voters flipping, creating -50 votes for HRC and +50 votes for Trump. The model shows how many Bernie voters it would take - either just staying home on election day or actively switching to Trump - to create the margin by which Trump actually won each state.

The result: HRC loses EC when 53,667 Bernie voters (2.8%) out of 1,901,016 Bernie voters in MI, WI and PA, decide to vote for Trump.
So my claim is that the election was decided when the HRC-DNC axis betrayed the grassroots political engagement that the Sanders campaign created. What motivated me to define the issue so clearly is all the post-election bleating by the MSM about how they need to try to understand "Trump's appeal" and how they "got it wrong". What they need to understand is Bernie's appeal, and how people who were motivated to vote for Bernie could switch to Trump who, as a person, is almost an anti-Bernie. Which means that there is a core set of underlying issues that made the two men the same choice for a large enough segment of voters to decide the election.
The HRC-DNC axis presumed ownership of the Democratic Party and felt they could do whatever they wanted to ensure the desired outcome at their convention. At that time I posted that HRC needed to pick Bernie as her running mate, which idea was seen as too extreme or impractical. I thought it was her only chance, and now that seems even more clear.
I thought I would share a couple of quotes I found back this spring in my father's papers that he had clipped from the Babson newsletter. I wrote them down as I thought they might come in handy.
From The Lessons of History by Will and Ariel Durant:
"In the Athens of 594 B.C., according to Plutarch, the disparity of fortune between the rich and the poor had reached its height, so that the city seemed to be in a dangerous condition, and no other means for freeing it from disturbances…seemed possible but despotic power. The poor, finding their status worsened with each year - the government in the hands of their masters, and the corrupt courts deciding every issue against them - began to talk of violent revolt. The rich, angry at the challenge to their property, prepared to defend themselves by force. Good sense prevailed; moderate elements secured the election of Solon, a businessman of aristocratic lineage, to the supreme archonship. He devalued the currency, thereby easing the burden of all debtors (though he himself was a creditor); he reduced all personal debts, and ended imprisonment for debt; he canceled arrears for taxes and mortgage interest; he established graduated income tax that made the rich pay at a rate twelve times that required of the poor; he reorganized the courts on a more popular basis; and he arranged that the sons of those who had died in war for Athens should be brought up and educated at the government's expense. The rich protested that his measures were outright confiscation; the radicals complained that he had not redivided the land; but within a generation almost all agreed that his reforms had saved Athens from revolution. History's lesson is to the country is that the moderates save the day. The extremists will always be pulling one way or another, but to yield to either is perilous."
and also
"The true worth of a man is to be measured by the objects he pursues."- Marcus Aurelius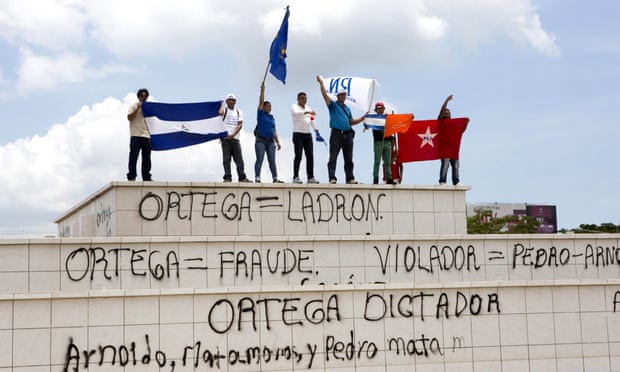 I was reminded of the 2006 presidential election in Nicaragua that I witnessed while working in Managua on environmental projects for a large oil company. Indeed a Nicaraguan voter at that time could lose their job if they expressed or held allegiance to the wrong party. And many did.
Deception was key–a voter might publicly pledge allegiance to Daniel Ortega and the Sandinista Party (socialists) but in private despise him and vote for the other party. For a country of 6 million people the labyrinthine complexity of party and sub-party affiliations and associated colors (red, green, yellow, rainbow), flags, and territorial graffiti was impossible for any gringo to comprehend. Many flavors of candidates to choose from on but in reality only one possible outcome.
After the election was over the winning Sandinistas fired off enormous and deafening Chinese firecrackers (muy macho M-80s) for days on end and at all times of night. Raucous celebrations were held by Daniel supporters. The losers mostly cried and spent sleepless nights at home mourning the election loss and newfound unemployment. Well since that eventful 2006 election Daniel Ortega and his wife of many bracelets and bangles (La Chamuca, "the She-Devil or Witch" as called by the now powerless opposition) have taken control of and own most of the media stations, along with multiple businesses, much cattle, and of course all branches of the government. Irksome term limits have been dispensed with in homage to Hugo Chavez.
Ah, the power, the corruption…but somehow things move along in the Land of the determined Pinoleros. A friendly country to visit and one producing the finest rum, cigars and coffee. Nicaragua always carries in its heart the azurine dreams of its poet Ruben Dario and the charming waltz music of composer Jose de la Cruz Mena.
1) By coincidence, mas o minos –the current situation in Nicaragua:
"Ortega's grip on Nicaraguan politics opens the door to greater levels of corruption, as it weakens the independence of state institutions and puts a vast amount of power in the hands of a few elites. The president has been criticized for his control over congress, the police, the military and the courts. His family members and allies reportedly control fuel companies, television stations and public works, and his wife is now set to become the vice president."
2) The number of extinct Nicaraguan political parties is quite impressive.
anonymous writes:
Your story is a good replica of the situation in Turkey. If you post it to anywhere and change Nicaragua with Turkey, hardly anybody will notice it.
3515
Suntrust claims that on average biotechs drop 18.8% going into elections and then rebound 14.9% into EOY.
Here's a quick look just to run some numbers. IBB is a Biotech ETF, SPY is one of the ETFs that tracks the S&P 500. EOY refers to the end of the year shown.
The Institute for Energy Research (IER) is not an objective organization. It has been described as a front group for the fossil fuel industry. Even if they were objective, this argument against solar is distorted and against free market principles.
Yes, it's true. Solar ITC is important to corporate investors. However, that credit does not work as many believe. Specifically, I'm guessing Mr. Trump may lack understanding of how environmental, energy and tax policies work together.
Let's begin with tax policies. It turns out; solar ITC's net cost to taxpayers is zero. It's less than zero. It's zero for two reasons. Companies claiming ITC must reduce their asset's tax basis by half the ITC's value (to 85%). Since solar qualifies for five-year ACRS, taxpayers retrieve half their ITC almost immediately.
Recovery from basis adjustment is half the story. Because of ACRS rules, after four years of operations, solar owners find they have almost zero tax deductions. Their largest expenses are land leases and interest payments. The lack of deductions is because depreciation expenses have been consumed and production costs are nil. At year five, solar farm owners jump to the maximum federal and state income tax brackets. Consequently, federal, state and local governments have a new tax base and new tax revenues, which are so large that they cover any remaining ITC payouts and more. Thus, if ITC stimulates new investment, taxpayers fully recover their ITC and earn additional tax revenues year after year for 20 years.
While the federal ITC may be an incentive, it's not enough for most businesses. If it were, solar would be deployed in all 50 states. It's not.
As evidence, consider North Carolina. This state has massive investments in business-owned solar farms. Compare North Carolina with Virginia, South Carolina, Georgia, Florida, and Mississippi. The differences are significant.
The reason ITC helpful but not sufficient is because of environmental policies. The primary incentives to build solar is provided by individual states. If a state declines to offer incentives, no solar will be deployed.
Solar's main driver is state environmental and energy policies. State's primary motivation is the Clean Air Act. Many states are non-compliant with National Ambient Air Quality Standards. Other states are in violation of cross-border pollution policies. In either case, non-compliant states cannot offer businesses new air permits. Without new permits, it's difficult for a state to grow their economy.
If mitigating pollution is not enough, states have other motivations. It turns out solar power will reduce states' electricity prices. Solar reduces the need to build new transmission lines across the state. Solar also reduces the need to construct more central power plants. Considering everything, some states find solar brings more winners than losers. Free markets win, consumers win, politicians win, local distribution utilities win, and businesses win. Generating utilities lose, coal miners lose, and rails lose.
Mr. Trump may find revoking solar tax credits has unforeseen consequences. Should he convince Congress to move in this direction, they may be surprised by bipartisan pushback from key states. Should Trump and Congress persevere, they may be forced to revoke coal credits, nuclear credits, and do away with all other energy development incentives.
Mr. Trump may have cross-threaded his goals. He wants to develop more energy from all sources. At the same time, he's advocating the removal of costless incentives that stymie energy development, business growth, tax bases, and new jobs. He should ignore any advice from IER. They appear to have an agenda.
How would you define uncertainty in a market context? The market seems to maximize its closes and opens and other bench market prices so as to maximize uncertainty among all the players so as to maximize trading of all systems and beliefs?
Pete Earle writes:
The market is the kind of fighter that either jumps on you at the bell in the first round, testing your defenses and seeing if it can catch you cold ("dry"). It is also the type to, in the last round, or last minute or so of the last round, burst forth with brutality and attempt to catch you while you're tired or confident about a win.
Welcome to the Speculators list. We are a group of about 250 who bring various approaches to investing and trading in the markets ranging from quantitative/empirical to highly qualitative. Our group contains individuals from a wide variety of backgrounds including academia (both professors and students), journalism, portfolio management and trading, science, coaching, psychology, medical research, technology, and software development. Some of our members are active in several of the above. We encourage contributions on topics that link almost any field (biology, psychology, or sports to name a few) to speculation in the markets.
We try to foster an ambiance of an extended dinner party and in support of this objective one of our few rules are to refrain from personal attacks on other members (while vigorous debates on the merit of topics are encouraged ) upon punishment of buying a round of drinks to all members (Ben Franklin style ) . In addition, some periodic participation is expected ("lurking" is discouraged and occasionally inactive members are removed ). Along these lines, part of the requirements for new members is to send a brief bio to the list shortly after joining so the members can get to know you (a brief bio being mandatory for participation).
We also ask that members try to keep their posts market related as we find this helps keep our many busy professionals interested and active in the discussions. Members are expected to respect the privacy of others in the group in general, and specifically ask that members do not forward posts by other members to third parties outside the group.
If a member wants to refer other members to an outside source (a web page link for example) they should provide a brief abstract to help others decide if its something that interests them. Original thoughts and analysis of members is generally preferred over news found in the typical sources. For a more complete list of our general content and posting guidelines we ask that you please read the section below labeled "General Spec-List Guidlines".
As part of membership on the spec list you will also be subscribed to a separate list for a wider range of topics (called the Open-SpecList) that would generally be deemed off topic or inappropriate for the spec-list. If after some time you feel that your posts are mainly on markets and speculation, and you would prefer not to receive the open list post, please let us know and you will be unsubscribed. Many members find this list useful for postings on current events, politics, cultural issues, etc.
On the issue of what's significant enough to send to the various lists, one of our stalwart members offers the following:
"Is this post be worth reading a day, week or month from now? If yes, send to Spec-List. Otherwise, is this post worth reading right now? If yes, send to Open-List. If no, send to your email buddies "
Finally, perhaps the list can best be understood by the words of William Haynes, one of our most esteemed members in a letter to Victor and Laurel.
The List.
What is "The List"? It is often a window on the souls of its members. And a window on our own souls is often opened when we read what others write here. It is lessons on life. Chess strategies. Investment in markets, life, family, nation and the future. It can be and often is profound and superficial; deep and shallow and always enlightening, even when a writer may not be. It sends out tendrils seeking answers and finds them, coiled about ideas we would never have found alone. The List lives and throbs with the insights, prejudices, wants and experiences of the members. There is a selection process at work here, as some find an intellectual home … others move in for a while and then move on. Those who remain don't always agree and contention boils up, simmers and fades, sometimes leaving a residue of hostility but never, never boredom. The List is ephemeral. Although there are rumors that somewhere everything ever posted on the web is archived, the sheer quantity of material generated makes that less than credible. So our moving fingers write, and having writ move on, leaving little more than fading memories, but building new ideas and broadening the thinking of we who read, and answer, and ponder, blending what is read into a tapestry that, but for the List would never have been woven. Surely we, the weavers are much the better for it, and must acknowledge the debt each of us owes to each other, and to the two who first spread the warp and the woof.
2072
What it cost to see the cubbies play:
Standing room only ticket prices at Wrigley = 2.5K
Standing room prices at Progressive Field (really?) is 650
Cubs behind home plate = 18K each
Progressive field = 3K
This is a fascinating book of 1848 by an exacting character who writes like Galton: "Eight Years' Wanderings in Ceylon" by Sir Samuel White Baker
.
.
The S&P 500 has been in backwardation continuously since October 17, 2008 as the dividend yield on the S&P 500 has exceeded the risk-free interest rate. Prior to that date, the S&P 500 was always in contango except for a few days in March 2008. I think the backwardation is bullish; Philip Carret said in 1931 in The Art of Speculation that "borrowed money is the lifeblood of speculation", and it is very bullish when "stocks carry themselves."
What were significant real estate bubbles in history? What were the aftermaths of their popping?
Stefan Jovanovich writes:
In U.S. History you can start with William Duer and the Ohio Company.
anonymous writes:
The book Manias, Panics and Crashes is good as is the book Devil Take The Hindmost .
Night Time Surgery 'Doubles Death Risk':
People who undergo surgery at night are twice as likely to die as those operated on during regular daytime hours, research suggests.

The findings, being presented at a conference, also suggest a higher than usual risk of death among those who have surgery later in the day and in the early evening. 30-Day Hospital Survival Rates The results are based on studying 30-day survival rates for patients at a hospital in Montreal, Canada. Between April 2010 and March 2015, the researchers were able to compile a database of 41,716 emergency and routine operations carried out on 33,942 patients.
The operations were classified as taking place either in the daytime between 7.30 am and 3.29 pm; during the evening between 3.30 pm and 11.29 pm; or at night between 11.30 pm and 7.29 am. The researchers found that, after making allowances for assessment of patients' overall health and other factors such as age, those patients operated on in the night were 2.17 times more likely to die than those operated on during regular daytime working hours. Also, patients operated on late in the day were 1.43 times more likely to die than those operated on during regular daytime working hours.
Arch Stanton notes:
The article says the study made "allowances for assessment of patients'
overall health," but in my experience hospitals undertake surgery at
night only if it's urgent. This seems like a huge bias.
—
keep looking »
Archives
Resources & Links
Search