Getting The Make on someone means to identify him, his job, or role in life. My expertise comes from ten straight years standing an hour a night in bars across the country, without drinking. In seeing tens of thousands of people, I tried to figure them out. The other place was as a veterinarian at examination tables and kennel gates of small and large animals, because animals don't tell you who they are.
My three best makes and how over the years are:
1. A few years ago in Costa Rica, I was on a tour bus with a tall gentleman who spoke a sentence to his wife seated next to him, and I asked, 'Are you a dentist from Los Angeles?' The give-away was a slight hunch, delicate, smooth hands of exacting movements, other physical factors, and his wife had answered with a 'Valleyspeak' twang. He had good teeth himself, and I had a toothache, which is why I had asked.
2. Ten years ago in Times Square, I got particularly efficient service at a dinner. I said, 'You must be an electrical engineer from Delhi.' His skin flushed red, and his quick tracking pupils dilated, as he confirmed. He was obviously Indian, and nearly all who make it to America are newspapermen or electrical engineer, for which India is famous.
3. Yesterday at Slab City, I bumped into a grizzled newcomer and looked down, remarking, 'You got your shoes at Big 5 Sporting Goods and were in Special Forces.' That fueled an hour of stories of Vietnam, the CIA, and later how he became a mercenary and came to Slab City to wind down. I had bought the same pair of sneakers a month ago, and the feet of a Special Forces can go all directions at once, as opposed to a Marine who is gung ho ahead, and retired Navy who push off the sides of their feet as if aboard a ship.
Learning to get a make on people opens doors, closes ones that should be, and is good for business and sport.
Just in case we've forgotten what they look like, here is a terrific sculpture at Tsawwassen Mills in BC
(pix by Gemy Bom).
.
.
MFM Osborne was a pioneer of modern finance, the first to have the idea of modeling stock prices with what we call today GBM. or Brownian motion in the log of stock prices, making possible all that followed in terms of Black-Scholes-Merton option theory and modern empirical work on stock prices. I have provided a brief summary of his life and work elsewhere in this web site.
His daughter Melita Osborne has prepared a biographical document that is available here [MS word .docx file, approx 300 Kb].
We examined the effect of the movement in Bond futures during January on
the movement during the rest of the year (Feb through Dec).
The following table shows the price moves for all years 1996 to 2016
After an up January the rest of the year is slightly more bullish (91.895 vs 64.97) but the difference is quite small and not significant.
A linear regression with the January price change as a predictor shows that this variable explains 1.46% of the variance of Feb-Dec returns.
We examined the effect of the movement in Bond futures during January on the movement during the rest of the year (Feb through Dec).
The following table shows the price moves for all years 1996 to 2016
If the size of the Jan move is used as the predictor in a linear regression the following results are obtained:
the predictive value is low.
3322
The real Brighton Beach will never be back. The bungalows have been bulldozed and replaced by big buildings. The 2cnd generation Americans growing up among the European WW II survivors have been replaced by generations of Russian emigres and most tragic of all the Brighton Beach Baths with its 40 handball courts crowned by Garber Stadium, the greatest exhibition court ever built on which the greatest 1-wall handball players of all time played for appearance fees of $5 while competing for the $10 grand prize, and its 3 pools and basketball and hand tennis/paddle tennis courts, ping pong tables, punching bags, steam room, 6,000 men's and like number of women's lockers and solariums, with its bandstand that hosted a young Jackie Mason and Frank Sinatra Jr., and its Sports Club that introduced us to competitive play with its handball, hand tennis and ping pong tournaments, and taught hundreds of us how to swim and dive and water ballet for the girls, and the huge circular cafeteria where we all fled to when it rained and also served as a synagogue on the high holy days, and the checkerboard tables where little boys played checkers and chess against each other as well against the men, and card tables where our mothers played gin rummy to try to supplement the meager family incomes are all gone. The folk dancing has ceased and the bands have stopped playing forever. I cry for a lost paradise and the demise of a wonderful era.
.
.
.
.
.
.
.
.
.
.
.
.
.
.
.
.
.
.
Census Bureau: 4 Richest Counties in U.S. Are Suburbs of D.C.
And 9 of the top 20:
county / median HH inc
Loudoun County, VA $125,900
Falls Church city, VA $122,092
Fairfax County, VA $112,844
Howard County, MD $110,224
Douglas County, CO $109,926
Los Alamos County, NM $107,126
Williamson County, TN $104,367
Arlington County, VA $104,354
Hunterdon County, NJ $102,797
Santa Clara County, CA $102,191
Morris County, NJ $101,754
Nassau County, NY $101,568
San Mateo County, CA $101,133
Marin County, CA $99,868
Fairfax County, VA $99,671
Prince Wm County, VA $99,206
Somerset County, NJ $99,059
Calvert County, MD $98,937
Montgomery County, MD $98,314
Forsyth County, GA $97,886
Here is the list from 1993, with 6 of the top 20 suburban to DC:
county / median HH inc
Los Alamos County, NM $66,033
Hunterdon County, NJ $63,795
Douglas County, CO $63,560
Fairfax County, VA $62,607
Howard County, MD $60,610
Loudoun County, VA $59,602
Somerset County, NJ $59,013
Morris County, NJ $58,570
Fayette County, GA $57,680
Juneau Borough, AK $55,695
Collin County, TX $55,643
Montgomery County, MD $55,604
Falls Church city, VA $55,126
Prince William County, VA $54,827
Putnam County, NY $54,719
Hamilton County, IN $53,940
North Slope Borough, AK $53,857
Sussex County, NJ $53,606
Nassau County, NY $53,547
Washington County, MN $53,354
It is apparent that everything the Fed does in the near term will be out of the book of public choice, i.e. for(a) their self interest, (b) their party, (c) to to maintain their power and perks, and finally (d) if anything left to do what is right for the citizenry. But what can they do for a, b, and c above?
Certainly a strong statement above the necessity of independence from political interference. But what else? How to humiliate the President Elect, maintain the humorous chair in power?
Roger Arnold writes:
Your elucidation of the Fed's priorities, although accurate, are leading in your query. I wonder why. The questions you follow with stumble out of your assumptions but without explanation like someone falling down a flight of stairs. I've noticed this with many of your posts here since I came back, and it troubles me.
What are the factors that make so many useful idiots and alluring shibboleths so prevalent and harmful in our field. The desire for publicity and renown must be one of them. So many personages who don't or can't trade achieve prominence and self esteem by becoming pundits or propagandits on the media. Many of them are second handers who can't make a profit on their own, but can only prospect by forming a fan club that carries their positions along once they front run the positions on both the long and the short side. Others achieve prominence by coming up with a very unpopular call that will turn out to be right once in 10 occasions and gives them long lasting fame. Others have recently been fired from their jobs, and join the media as a way of achieving psychic or economic remuneration.
The question arises as to whether a useful idiot has always been a useful idiot or becomes one after he rises to prominence. The same with shibboleths. Have they always been wrongful and harmful or do they become such only after they are bruited to the public. In considering this subject it might be helpful to start with an enumeration of current useful idiots and shibboleths. Certainly those who are consistently bearish on stocks and risk assets like the man of multiple court cases and yoga, or the recently passed Barrons' columnist, or the world stater who always calls for more agrarianism and is always bearish on enterprise must be near the top of the list. But what are the general factors that determine our following a useful idiot or harmful shibboleth? How can this phenomenon be usefully unraveled?
Kim Zussman writes:
Why would successful traders/ money managers dissipate their advantage by publicizing their methods or thinking? Most or all would want to keep their insights secret. If trying to market to investors, returns sell better than talk.
Depleting the persistently successful from the pool of talkers means more talk from the less skilled, and few meaningful revelations.
anonymous responds:
There are some strategies that benefit immensely from increasing participation.
Russ Sears writes:
Of course idiots are useful to those that know they are idiots and take the other side. It's the old dot com hucksters and short sellers secret that promoting a position you already have, once you're holding full position, you want someone to unload it, you need someone left holding the bag. How else could the markets cause maximum losses for the most people.
Might I add that it is easy to find fault and sound profound, but it is difficult to pin-point why someone or some company will succeed and even more difficult to find an audience for ones wisdom. Further, most can't comprehend that volatility is not linear but clearly see the risk tomorrow. Few comprehend the risk premium outweighs the volatility over time, and few are willing to wait, but many want to do something. The law of showbiz meets the internet age: If there is an audience, someone will play for it.
Ed Stewart writes:
The useful idiots or shibboleths that rise to celebrity circulate and gain steam because they serve an unmentioned interest–they have an unseen fan club. Some times it is increasing the brokerage commission, sometimes it is simply giving the public the "red meat" it needs to get clicks/eyeballs for add revenue, sometimes it is literally as servant to "the idea". At times it seems all three at once. Hat trick. The only known defense is the cane.. to hobble down and buy at puke points, but also to raise over head and smash the media channel that pipes the idiots to restore a more sound state of mind. I did it 7 years ago. So far, so good.
2d57
I wonder if I can ask you to weigh in on the robo-advisers that have basically automated asset allocation. Is it worthwhile to learn much more about allocation above and beyond the basic algorithms used in wealthfront or betterment?
Thank you for your suggestions.
Bill Rafter writes:
We tend to think of the robo advisors as the broken clock that is correct twice a day. There will be times when they make the correct decisions. Can you live with their bad decisions, however, especially when you have no idea as to how those decisions have been made? That is, who programmed them and are the inputs and decision processes logical?
Regarding your final question, any decision to allocate time to a project has to be viewed in terms of reward to cost. A basic allocation method may be good enough if the cost and effort of doing better is onerous. To find that out, define your goals and you will see. As an example, let us suppose that someone's goal is to be out of equities in major declines and to outperform the indices by 20 basis points per day when we in. That is, the effort is a daily one, which necessitates active attention to detail. However if someone else's goal was more casual, then the effort can be backed-off considerably.
Ed X. writes in:
The Robos have zero advantage over just going to the Vanguard website [ https://personal.vanguard.com/us/funds/tools/recommendation ] and doing their simple, self guided process. Robos are 95% sales funnel plus 5% minor tweaks of little practical significance.
I don't have many views on markets, but one - and the most successful - concerns interest rates. It is that the Fed and government tend to have a bias which makes the bond markets trend either towards a long term bear market or a long term bull market at different times. However, politics is not the foundational cause of this. Rather, it is society and "social" injustices caused by government involvement that drives the politics to reverse itself from time to time. Rocky deserves praise for his phenomenal calls starting in early 2016 about Trump's election and its impact on the market. I would agree with Rocky that Trump's election is a signal that the tides have turned on the bond markets. However, Trump's election is due to men's reaction at the ballot box after not being allowed to complain, or at least not politically correctly being allowed to complain.

Despite the fact that women now make up 60% of our college graduates, education, which government spends so much money on, has categorically failed men. You go to any public high school, look at the list of valedictorians and salutatorians in the last 10-15 years and almost all schools will show a statistically significant bias for the girls. Do this for the poorest communities and you will not even need to do the statistical calculations, it will be so glaringly obvious. Single moms have doubled since the last long term bear bond market. Children being raised by both biological parents are now the minority. This has caused boys to have fewer nurturing father figures and less time with them. This has destroyed a generation of youth. While a rising tide raises all ships economically, a lowering moral tide makes all ships less sea worthy. The young girls are suffering as well from dumbing down of their potential mates.
What does this have to do with interest rates: well yes, Trump politics will drive rates higher most likely. But it is only a matter of time before the other side realizes why he got elected and joins the march. They will offer their inflationary version of how government can "solve" this crisis young men are facing, just as both sides offered their version of how to solve the crisis caused by the draft and Vietnam. Then the political cycle will again change and will keep driving interest rates up further..
The recent campaign was hardly reticent about "the Russian threat"; that was, along with Trump's pussy-grabbing audio tape, the Clintons' and the U.S. media's propaganda hole card. What is now scary for everyone invested in international crisis is that the American candidate who takes Foreign Affairs magazine seriously just lost because the U.S. electorate in the Mid-West and South no longer believe in the notion that foreign wars make money. (Only Wall Street does.)
Putin and Trump are likely to reach the same kind of understanding that the Americans finally reached with the British when Grant (there's that man again) and Hamilton Fish settled the Alabama claims. The U.S. would not invade Canada, the British and their sometime European allies would stop scheming to get control of Mexico, and both of them would establish economic control over the Caribbean and the South America and ignore whatever the Spanish had to say in the matter.
The Russians will not to invade the Baltic countries or change their western border, the Americans will promise to stop their adventuring in the Ukraine and other games of stupid chicken, and the U.S. and Russia will establish economic control over the Middle East to the exclusion of whatever the Eurozone has to say about it. The Muslims will be free to fight among themselves, as the South Americans did for the rest of the 19th century. The believers in the religion of peace will continue to buy arms from both the Russians and Americans, as the South Americans did from the British and Americans. But, the two major oil and gas producers outside the Middle East will be the ones who control what happens overall in "the energy market".
With all this give-and-take regarding the election and, primarily, the intellect (or, pejoratively, the lack of it) of the constituency that carried the day, has anyone stopped to consider that America (and many other Western "democracies) is experiencing its "Howard Beale Moment."
For those unfamiliar with the movie "Network", the imaginary key that unlocked a popular (but brief) revolt was when TV announcer Beale urged his audience to "get up out of your chairs, open the window, stick your head out, and yell, and say it: "I'M AS MAD AS HELL, AND I'M NOT GOING TO TAKE THIS ANYMORE!""
And going further: "Television is not the truth! Television is a God-damned amusement park! Television is a circus, a carnival, a traveling troupe of acrobats, storytellers, dancers, singers, jugglers, side-show freaks, lion tamers, and football players. We're in the boredom-killing business! So if you want the truth… Go to God! Go to your gurus! Go to yourselves! Because that's the only place you're ever going to find any real truth."
I've only posted once recently and that was to explain the unreported, under-appreciated anger that is prevalent in my part of the world– a county that went for Trump with 71% of the vote– an incredible plurality for an area that had long been Democrat.
It's all well and good to move Rosa Parks and representatives of similar victim groups to the front of the bus. But you'd better be real damn careful who you push to the back of it.
2b1c
Over the busy Thanksgiving holiday, our house was filled with guests and great holiday cheer. Unfortunately, someone inadvertently stepped on a rat bait pellet and brought it underfoot, into the house. Our F1 Savannah cat and our wonderful Maine Coon decided to sample the delights of the tasty pellet. I didn't catch it until yesterday 4:50 PM when I discovered our cats vomiting and very sick. I took them to the 24 hour emergency vet in Sarasota. Long story short, Syd, our Savannah died around 7PM and Kitty Kitty our Maine Coon is still hanging on by a thread. However, the blood tests show that poison has destroyed Kitty Kitty's liver. In an hour or so, we are going back over to the emergency vet tonight to say goodbye to Kitty Kitty and put her down because that is the most humane course of action. We're so sad, words cannot describe what we're feeling at this moment. That being said, please keep an eye on your pets and watch what they do, where they go, and what they eat. Be on the lookout for potential hazards and if your pets go outside, keep an eagle eye on them. So many substances are toxic to cats and dogs…things like chocolate…and rat poison for that matter. We lost 50% of our household and maybe (I don't know how), it could have been prevented. Tonight, give your pets some love and an extra hug…..we won't be doing that again.
First Brexit, then Trump, now Fillon in France. The political pendulum swings - a reader
I think we're witnessing something bigger than a pendulum swinging — I think we're watching a major, glacial, cultural shift going on now, around the planet larger than politics, where the last vestiges of the last century are being slowly self-lulled into extinction, and many other things are going on.
I think the "ZIRP minus minus" world, the survival of the ending of easing, and other "perfect storm" factors are colliding to make for an explosive rise in asset values sans a corresponding rise in rates, that may persist for decades.
The greatest free-market transference of wealth in human history is already upon us for those willing to assume risk, who will be followed by legions of those who must assume ever-greater risk to keep up with the times. Never have there been such powerful feedback and driving mechanisms that have fallen into place.
And as I've said here, I think most people are on the wrong side of this, are cautious and doubtful, which further buttresses the case. As I mentioned yesterday, the "Snowflake" generation (who I regard as the new "greatest generation") are modern-day Spartans of productivity, trained in it from birth. I have infiltrated their camps, I have gone in and worked with them for months at a time, wanting to learn this-or-that (and getting paid to do it) telling myself that when I leave, I leave knowing what they know (oh, yes indeed this coerced humility from me!) and I walked out the doors with heir brains in mason jars, amazed at their work ethic, embarrassed by my own in comparison. Every preceding generation had "no such thing as dumb questions," but theirs.
What an engine, what a perfect storm, what a cultural cusp we are upon.
Steve Jovanovich adds:
There is no pendulum. History has neither meter nor rhythm; there is only the sequence of events and the probabilities that those contain. Was it probable that the Europeans would have imperial civil war among themselves in the first decades of the 20th century? Absolutely; they had been practicing for one with mass armies for more than a century. Was it predictable that war would begin because of an assassination in the Balkans in the summer of 1914? Absolutely not. If Paddy Power had been offering odds, they would have been worse than Trump's were 2 months ago. AFTER hearing the news of Sarajevo, both the German Kaiser and the British Foreign Minister thought it was a good time to take their summer holidays.
As for Scott's theory about the MSM being permanently out of touch, they are what they have been ever since the Ochs family decided that they should get into the business of buying ink and paper - the voice of the people who own the cities. Their trouble is that, unlike the cockroaches, they cannot easily move to the country. "The news" of the Trump election is that, for the first time in 14 censuses, the areas of the country with above median population density are showing lower growth rates than those with below median density. The major urban cores and the near-in suburbs are losing the race with the towns, villages and exurbs. And, as our host and others have kindly taught us all, the trend is all.
Rifle man stalking the sick and the lame
Preacher man seeks the same
Who'll get there first is uncertain.
- Bob Dylan, Jokerman
"Illness as an indicator: Local health outcomes predict Trumpward swings"
Interesting use of statistical analysis to show the real reason flyover went for Trump…
(Hint: It had nothing to do with poor jobs and wage growth, an explanation that was always suspect since both have been and are quite strong.)
Instead it may have much more to do with the all the illnesses that stem from eating disorders that cause epidemic level obesity (obesity correlates to higher rates of cancer, arterial diseases and interactions with the health care system, the three leading causes of death in the US), and the illnesses that stem from addiction to oxy and the poor man's substitute once the script for oxy runs out, or heroin, used rampantly in flyover now.
Happy Thanksgiving to all our readers. Here is our 2006 article about Thanksgiving, economics and freedom.
"Navy SEALs explain how your ego can destroy everything"
I was a lifeguard at Coney Island beach and Brighton beach (Brooklyn) for 5 summers from 2008 to 2012. There are about 1000-ish lifeguards patrolling this 2.5-mile continuous stretch of beach. All lifeguards are selected based on a swim test which is being able to quickly swim 440 meters (about 18 laps in a 25-meter pool.) If you can swim that distance in less than 7:40 then you can work at a pool and if you can swim it in under 6:40 then you can work at a beach. This meant that most of the lifeguards were about 17-22 y.o. high-energy males and the location meant that you had a very wide range of personalities.
The 2.5-mile beach is split into 22 bays and each bay had a leader-lifeguard who had a few lifeguards under him. With reference to this video, I think the personality trait that I most often saw in the leaders was that they were always accepting responsibility for their followers and also they were always communicating and working with their superiors. Those who couldn't do that were quickly turned back into the followers and a new leader was selected. Those
It's rare for me so find such a good message in a video this brief so I really enjoyed it and thought I'd share. Does anyone have experience with this kind of blame-everything-away vs accept-all-responsibility attitude? Or does anyone have any critique of this guy's explanation? I would be interested in hearing.
So, in effect, the markets have tightened monetary conditions without the Fed acting. If the Fed raises rates in December, this will place some additional downward pressure on both M and V, and hence on nominal GDP. Thus, the markets have reduced the timeliness and potential success of the coming tax reductions.
Another negative initial condition is that the dollar has risen this year, currently trading close to the 13 year high. The highly relevant Chinese yuan has slumped to a seven year low. These events will force disinflationary, if not deflationary forces into the US economy. Corporate profits, which had already fallen back to 2011 levels will be reduced due to several considerations. Pricing power will be reduced, domestic and international market share will be lost and profits of overseas subs will be reduced by currency conversion.
Similarly, the unveiling of QE1 raised expectations of a runaway inflation. Yet, neither happened. The economics are not different. Under present conditions, it is our judgment that the declining secular trend in Treasury bond yields remains intact.
John Floyd writes:
The conclusion they draw demands some merit in my view while we await further info. But, apart from recent media coverage the US$ is basically unchanged for the year, see attached chart of the TWI. While the Fed clearly considers the US$ by their own models the impact is not exceedingly large.
On the US I would ask this question. If corporations have not been confident to hire full time employees, expand in R and D, capital spending, etc. over the past several years is something going to change over the next few? Even with a HIA, tax cuts, etc.?
Outside of new info it is likely that the floor of rates has risen across the curve in the US but the secular trend not changed.
I think the more interesting and potentially profitable question is what does Brexit, the US election, upcoming geopolitical events, and macro imbalances outside the US imply for asset prices?
I applaud the prescience of those who made the [election] prediction and stuck with it these many months and hope they were well rewarded. Regarding the fall-out, I have some in my own extended family going through the stages of denial, anger,bargaining, depression, acceptance. My sister-in-laws are in the stage of anger. But as market participants and professional, the quicker we get to acceptance and beyond, the better. As the chair points out, the market got to acceptance around 2 am the mourning after the election. There are remarkable changes going on with bonds, crude, emerging markets all way down, Dow outperforming and big shifting of sectors. It is fascinating to watch the speed at which the discounting process unfolds in real time.
Somewhat related I am reading the Chernow's biography of Washington and highly recommend it. When I complete it, I will review it, but one thing I find interesting is the level of risk Washington was willing to take on. He had a great deal to lose when accepting the commission to lead the fledgling army, reputation and honor being the greatest. Also he was amazingly calm and brave under literal fire. In an early battle he emerged unscathed but with four bullet holes in his hat and garments. Qualities very fitting for markets and life.
Stefan Jovanovich writes:
I boycott Chernow's work, probably out of envy. The man is incredibly industrious. But, he is also completely credulous. Washington had a great deal to prove as a soldier when he went to Philadelphia wearing his colonial militia uniform. He had participated in the greatest defeat of British troops in over a century of campaigning against the French - Braddock's massacre. He was guilty of having allowed a French officer - Ensign Joseph Coulon de Villiers de Jumonville - to be literally butchered by the troops under his first independent command after the officer had surrendered.
He was forced to surrender Fort Necessity to Jumonville's brother who made Washington include in the surrender documents an admission of his guilt in allowing Ensign Joseph to be slaughtered. For the rest of his life Washington tap danced around this fact, claiming that he had not known what the surrender document said because it was written in French. Like Churchill in his Boer War adventures, Washington was able to make lemonade out of lemons and wrote the story of his adventures; but, just as Churchill's own part had involved defeat and capture, Washington's actual campaigning experience had been a loser. This was part of the reason why his attempt to join the British regular Army was rejected. Governor Dinwiddie did his best to create the image of Washington as the hero of the Battle of Monongahela; but that is like Roosevelt's preserving Douglas MacArthur after he skedaddled from the Philippines. Political necessity required both men to be treated as war heroes after they had presided over military disasters.
Washington went to Philadelphia to redeem and establish his honor, not to "defend" it. He was the husband by second marriage to the richest woman in the colonies, but he was, in no sense, a figure of respect for his military prowess. But, judged among men who had never even fought duels, let alone served in wartime, he did have the virtue of having actually been shot at. Even so, he was chosen to be Commander in Chief for purely political reasons; Franklin knew that the Southern states had to become involved in the rebellion if it was to have any hope of succeeding. The New Englanders had begun the fight; but the merchant colonies - NY and PA - and the planters - VA and SC - needed to be brought on board.
What makes Washington a great man is that he did achieve his goal - he became the American Cincinnatus. His own personal courage is indisputable; he led from the front - always. His example was so dominating that it compelled men young enough to be his children to put their own lives at risk. Both Hamilton and Monroe were wounded, Monroe almost fatally, while serving under Washington's command.
But, to start the story with a tale of illustrious George is to fall into what Gary Gallagher rightly calls the Appomattox trap - i.e. of course, everyone in 1861, 1862, 1863 and 1864 knew the South would lose, their Ouija boards had already shown them what happened at Appomattox. Washington in 1775 was not the man he would become.
3572
My theory is that the general election was decided by the way the HRC-DNC axis betrayed the Bernie Sanders voters, especially particular groups of them. The argument, as a timeline:
(1) Pew Research releases a survey in late July but "mostly completed before Sanders announced that he would support Clinton on June 24". The survey generated a lot of headlines that basically ran, "90% of Sanders voters will vote for Clinton". The breakdown of the survey results were as follows:
Dem voters who consistently backed Clinton in previous surveys (Dec, Mar and Apr): 29% of all Dem voters: Now support in general election: Clinton: 98% Trump: 2%
Dem voters who consistently backed Sanders in previous surveys (Dec, Mar and Apr): 20% of all Dem voters: Now support in general election: Clinton: 90% Trump: 8% Neither: 2%
Dem voters who switched between Sanders and Clinton in previous surveys (Dec, Mar and Apr): 44% of all Dem voters: Now support in general election: Clinton: 88% Trump: 9% Neither: 3%
(7% were Undecided in surveys.)
What this shows is that 8.7% of consistent Bernie voters and switch voters favored Trump vs Clinton as of late June, with another 12% in the Neither/Undecided camp.
Pew doesn't break these numbers down by region or state, but the title on their demographics chart reads, "Consistent Clinton supporters were more likely to be black, older, better educated". Looking at the demographics reveals that consistent Bernie supporters were more likely to be young, white and male.
(2) WikiLeaks releases the DNC emails on 22 July, just before the Democratic Convention. The emails create a scandal because they paint a picture of the DNC as an active ally with the HRC campaign against the Sanders campaign and also disparage and deride the Sanders camp.
It's important to remember that the Sanders campaign started out from scratch and had no national organization at all, especially compared to the HRC campaign. Sanders did not create a SuperPAC for fundraising but instead just took individual donations and ran a largely grassroots campaign. Yet he received 43.1% of all Democratic primary votes nationwide. Those Sanders supporters were self-motivated voters who got themselves to the polls and felt strongly enough about their issues come close to giving the nomination to Bernie. So close, in fact, that they can't help but wonder if maybe Bernie would have won the nomination had not the DNC been indistinguishable from the HRC campaign.
The Democratic National Convention takes place July 25-28. Sanders supporters heckle the proceedings at various points and accuse the organizers of attempting to marginalize them through control of the convention access and seating. Debbie Wasserman-Schultz resigns as DNC Chair at the end of the convention (but only after a call from President Obama). Her resignation confims what the DNC emails exposed.
After the convention, the story of how the DNC worked against the Sanders campaign and voters fades from the MSM.
(3) The General Election
Here are some numbers for a model of the election where some Bernie voters either decide not to vote or decide to vote for Trump. (Hat tip to Stefan for suggesting that actual vote totals be included and not just percentages.) The model focuses on just a few states that were swing states with close votes. The thing to remember is that in a situation where Trump wins by 100 votes, that effect can be created by just 50 Sanders voters flipping, creating -50 votes for HRC and +50 votes for Trump. The model shows how many Bernie voters it would take - either just staying home on election day or actively switching to Trump - to create the margin by which Trump actually won each state.

The result: HRC loses EC when 53,667 Bernie voters (2.8%) out of 1,901,016 Bernie voters in MI, WI and PA, decide to vote for Trump.
So my claim is that the election was decided when the HRC-DNC axis betrayed the grassroots political engagement that the Sanders campaign created. What motivated me to define the issue so clearly is all the post-election bleating by the MSM about how they need to try to understand "Trump's appeal" and how they "got it wrong". What they need to understand is Bernie's appeal, and how people who were motivated to vote for Bernie could switch to Trump who, as a person, is almost an anti-Bernie. Which means that there is a core set of underlying issues that made the two men the same choice for a large enough segment of voters to decide the election.
The HRC-DNC axis presumed ownership of the Democratic Party and felt they could do whatever they wanted to ensure the desired outcome at their convention. At that time I posted that HRC needed to pick Bernie as her running mate, which idea was seen as too extreme or impractical. I thought it was her only chance, and now that seems even more clear.
I thought I would share a couple of quotes I found back this spring in my father's papers that he had clipped from the Babson newsletter. I wrote them down as I thought they might come in handy.
From The Lessons of History by Will and Ariel Durant:
"In the Athens of 594 B.C., according to Plutarch, the disparity of fortune between the rich and the poor had reached its height, so that the city seemed to be in a dangerous condition, and no other means for freeing it from disturbances…seemed possible but despotic power. The poor, finding their status worsened with each year - the government in the hands of their masters, and the corrupt courts deciding every issue against them - began to talk of violent revolt. The rich, angry at the challenge to their property, prepared to defend themselves by force. Good sense prevailed; moderate elements secured the election of Solon, a businessman of aristocratic lineage, to the supreme archonship. He devalued the currency, thereby easing the burden of all debtors (though he himself was a creditor); he reduced all personal debts, and ended imprisonment for debt; he canceled arrears for taxes and mortgage interest; he established graduated income tax that made the rich pay at a rate twelve times that required of the poor; he reorganized the courts on a more popular basis; and he arranged that the sons of those who had died in war for Athens should be brought up and educated at the government's expense. The rich protested that his measures were outright confiscation; the radicals complained that he had not redivided the land; but within a generation almost all agreed that his reforms had saved Athens from revolution. History's lesson is to the country is that the moderates save the day. The extremists will always be pulling one way or another, but to yield to either is perilous."
and also
"The true worth of a man is to be measured by the objects he pursues."- Marcus Aurelius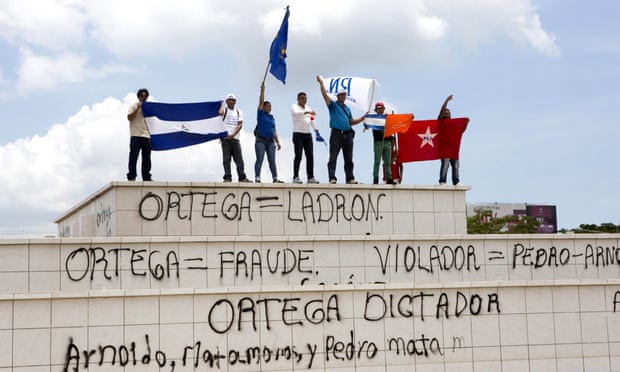 I was reminded of the 2006 presidential election in Nicaragua that I witnessed while working in Managua on environmental projects for a large oil company. Indeed a Nicaraguan voter at that time could lose their job if they expressed or held allegiance to the wrong party. And many did.
Deception was key–a voter might publicly pledge allegiance to Daniel Ortega and the Sandinista Party (socialists) but in private despise him and vote for the other party. For a country of 6 million people the labyrinthine complexity of party and sub-party affiliations and associated colors (red, green, yellow, rainbow), flags, and territorial graffiti was impossible for any gringo to comprehend. Many flavors of candidates to choose from on but in reality only one possible outcome.
After the election was over the winning Sandinistas fired off enormous and deafening Chinese firecrackers (muy macho M-80s) for days on end and at all times of night. Raucous celebrations were held by Daniel supporters. The losers mostly cried and spent sleepless nights at home mourning the election loss and newfound unemployment. Well since that eventful 2006 election Daniel Ortega and his wife of many bracelets and bangles (La Chamuca, "the She-Devil or Witch" as called by the now powerless opposition) have taken control of and own most of the media stations, along with multiple businesses, much cattle, and of course all branches of the government. Irksome term limits have been dispensed with in homage to Hugo Chavez.
Ah, the power, the corruption…but somehow things move along in the Land of the determined Pinoleros. A friendly country to visit and one producing the finest rum, cigars and coffee. Nicaragua always carries in its heart the azurine dreams of its poet Ruben Dario and the charming waltz music of composer Jose de la Cruz Mena.
1) By coincidence, mas o minos –the current situation in Nicaragua:
"Ortega's grip on Nicaraguan politics opens the door to greater levels of corruption, as it weakens the independence of state institutions and puts a vast amount of power in the hands of a few elites. The president has been criticized for his control over congress, the police, the military and the courts. His family members and allies reportedly control fuel companies, television stations and public works, and his wife is now set to become the vice president."
2) The number of extinct Nicaraguan political parties is quite impressive.
anonymous writes:
Your story is a good replica of the situation in Turkey. If you post it to anywhere and change Nicaragua with Turkey, hardly anybody will notice it.
3515
Suntrust claims that on average biotechs drop 18.8% going into elections and then rebound 14.9% into EOY.
Here's a quick look just to run some numbers. IBB is a Biotech ETF, SPY is one of the ETFs that tracks the S&P 500. EOY refers to the end of the year shown.
The Institute for Energy Research (IER) is not an objective organization. It has been described as a front group for the fossil fuel industry. Even if they were objective, this argument against solar is distorted and against free market principles.
Yes, it's true. Solar ITC is important to corporate investors. However, that credit does not work as many believe. Specifically, I'm guessing Mr. Trump may lack understanding of how environmental, energy and tax policies work together.
Let's begin with tax policies. It turns out; solar ITC's net cost to taxpayers is zero. It's less than zero. It's zero for two reasons. Companies claiming ITC must reduce their asset's tax basis by half the ITC's value (to 85%). Since solar qualifies for five-year ACRS, taxpayers retrieve half their ITC almost immediately.
Recovery from basis adjustment is half the story. Because of ACRS rules, after four years of operations, solar owners find they have almost zero tax deductions. Their largest expenses are land leases and interest payments. The lack of deductions is because depreciation expenses have been consumed and production costs are nil. At year five, solar farm owners jump to the maximum federal and state income tax brackets. Consequently, federal, state and local governments have a new tax base and new tax revenues, which are so large that they cover any remaining ITC payouts and more. Thus, if ITC stimulates new investment, taxpayers fully recover their ITC and earn additional tax revenues year after year for 20 years.
While the federal ITC may be an incentive, it's not enough for most businesses. If it were, solar would be deployed in all 50 states. It's not.
As evidence, consider North Carolina. This state has massive investments in business-owned solar farms. Compare North Carolina with Virginia, South Carolina, Georgia, Florida, and Mississippi. The differences are significant.
The reason ITC helpful but not sufficient is because of environmental policies. The primary incentives to build solar is provided by individual states. If a state declines to offer incentives, no solar will be deployed.
Solar's main driver is state environmental and energy policies. State's primary motivation is the Clean Air Act. Many states are non-compliant with National Ambient Air Quality Standards. Other states are in violation of cross-border pollution policies. In either case, non-compliant states cannot offer businesses new air permits. Without new permits, it's difficult for a state to grow their economy.
If mitigating pollution is not enough, states have other motivations. It turns out solar power will reduce states' electricity prices. Solar reduces the need to build new transmission lines across the state. Solar also reduces the need to construct more central power plants. Considering everything, some states find solar brings more winners than losers. Free markets win, consumers win, politicians win, local distribution utilities win, and businesses win. Generating utilities lose, coal miners lose, and rails lose.
Mr. Trump may find revoking solar tax credits has unforeseen consequences. Should he convince Congress to move in this direction, they may be surprised by bipartisan pushback from key states. Should Trump and Congress persevere, they may be forced to revoke coal credits, nuclear credits, and do away with all other energy development incentives.
Mr. Trump may have cross-threaded his goals. He wants to develop more energy from all sources. At the same time, he's advocating the removal of costless incentives that stymie energy development, business growth, tax bases, and new jobs. He should ignore any advice from IER. They appear to have an agenda.
How would you define uncertainty in a market context? The market seems to maximize its closes and opens and other bench market prices so as to maximize uncertainty among all the players so as to maximize trading of all systems and beliefs?
Pete Earle writes:
The market is the kind of fighter that either jumps on you at the bell in the first round, testing your defenses and seeing if it can catch you cold ("dry"). It is also the type to, in the last round, or last minute or so of the last round, burst forth with brutality and attempt to catch you while you're tired or confident about a win.
Welcome to the Speculators list. We are a group of about 250 who bring various approaches to investing and trading in the markets ranging from quantitative/empirical to highly qualitative. Our group contains individuals from a wide variety of backgrounds including academia (both professors and students), journalism, portfolio management and trading, science, coaching, psychology, medical research, technology, and software development. Some of our members are active in several of the above. We encourage contributions on topics that link almost any field (biology, psychology, or sports to name a few) to speculation in the markets.
We try to foster an ambiance of an extended dinner party and in support of this objective one of our few rules are to refrain from personal attacks on other members (while vigorous debates on the merit of topics are encouraged ) upon punishment of buying a round of drinks to all members (Ben Franklin style ) . In addition, some periodic participation is expected ("lurking" is discouraged and occasionally inactive members are removed ). Along these lines, part of the requirements for new members is to send a brief bio to the list shortly after joining so the members can get to know you (a brief bio being mandatory for participation).
We also ask that members try to keep their posts market related as we find this helps keep our many busy professionals interested and active in the discussions. Members are expected to respect the privacy of others in the group in general, and specifically ask that members do not forward posts by other members to third parties outside the group.
If a member wants to refer other members to an outside source (a web page link for example) they should provide a brief abstract to help others decide if its something that interests them. Original thoughts and analysis of members is generally preferred over news found in the typical sources. For a more complete list of our general content and posting guidelines we ask that you please read the section below labeled "General Spec-List Guidlines".
As part of membership on the spec list you will also be subscribed to a separate list for a wider range of topics (called the Open-SpecList) that would generally be deemed off topic or inappropriate for the spec-list. If after some time you feel that your posts are mainly on markets and speculation, and you would prefer not to receive the open list post, please let us know and you will be unsubscribed. Many members find this list useful for postings on current events, politics, cultural issues, etc.
On the issue of what's significant enough to send to the various lists, one of our stalwart members offers the following:
"Is this post be worth reading a day, week or month from now? If yes, send to Spec-List. Otherwise, is this post worth reading right now? If yes, send to Open-List. If no, send to your email buddies "
Finally, perhaps the list can best be understood by the words of William Haynes, one of our most esteemed members in a letter to Victor and Laurel.
The List.
What is "The List"? It is often a window on the souls of its members. And a window on our own souls is often opened when we read what others write here. It is lessons on life. Chess strategies. Investment in markets, life, family, nation and the future. It can be and often is profound and superficial; deep and shallow and always enlightening, even when a writer may not be. It sends out tendrils seeking answers and finds them, coiled about ideas we would never have found alone. The List lives and throbs with the insights, prejudices, wants and experiences of the members. There is a selection process at work here, as some find an intellectual home … others move in for a while and then move on. Those who remain don't always agree and contention boils up, simmers and fades, sometimes leaving a residue of hostility but never, never boredom. The List is ephemeral. Although there are rumors that somewhere everything ever posted on the web is archived, the sheer quantity of material generated makes that less than credible. So our moving fingers write, and having writ move on, leaving little more than fading memories, but building new ideas and broadening the thinking of we who read, and answer, and ponder, blending what is read into a tapestry that, but for the List would never have been woven. Surely we, the weavers are much the better for it, and must acknowledge the debt each of us owes to each other, and to the two who first spread the warp and the woof.
2072
What it cost to see the cubbies play:
Standing room only ticket prices at Wrigley = 2.5K
Standing room prices at Progressive Field (really?) is 650
Cubs behind home plate = 18K each
Progressive field = 3K
This is a fascinating book of 1848 by an exacting character who writes like Galton: "Eight Years' Wanderings in Ceylon" by Sir Samuel White Baker
.
.
The S&P 500 has been in backwardation continuously since October 17, 2008 as the dividend yield on the S&P 500 has exceeded the risk-free interest rate. Prior to that date, the S&P 500 was always in contango except for a few days in March 2008. I think the backwardation is bullish; Philip Carret said in 1931 in The Art of Speculation that "borrowed money is the lifeblood of speculation", and it is very bullish when "stocks carry themselves."
What were significant real estate bubbles in history? What were the aftermaths of their popping?
Stefan Jovanovich writes:
In U.S. History you can start with William Duer and the Ohio Company.
anonymous writes:
The book Manias, Panics and Crashes is good as is the book Devil Take The Hindmost .
Night Time Surgery 'Doubles Death Risk':
People who undergo surgery at night are twice as likely to die as those operated on during regular daytime hours, research suggests.

The findings, being presented at a conference, also suggest a higher than usual risk of death among those who have surgery later in the day and in the early evening. 30-Day Hospital Survival Rates The results are based on studying 30-day survival rates for patients at a hospital in Montreal, Canada. Between April 2010 and March 2015, the researchers were able to compile a database of 41,716 emergency and routine operations carried out on 33,942 patients.
The operations were classified as taking place either in the daytime between 7.30 am and 3.29 pm; during the evening between 3.30 pm and 11.29 pm; or at night between 11.30 pm and 7.29 am. The researchers found that, after making allowances for assessment of patients' overall health and other factors such as age, those patients operated on in the night were 2.17 times more likely to die than those operated on during regular daytime working hours. Also, patients operated on late in the day were 1.43 times more likely to die than those operated on during regular daytime working hours.
Arch Stanton notes:
The article says the study made "allowances for assessment of patients'
overall health," but in my experience hospitals undertake surgery at
night only if it's urgent. This seems like a huge bias.
I'll go with the prediction market which reduced the probability of wining to 0.30 from 0.37 for Trump. Having listened to the debate, it is hard to believe that anyone could have thought Trump won the debate. He was totally unprepared. He could only mutter "wrong" and talk about his abilities in response to totally prepared remarks from Hillary. The Times gave a good fair analysis of the debate. As did Washington Post and Fortune.
anonymous writes:
The prediction market is not anything like the markets that you all trade in every day. (Those of us out here in the piney woods are guilty of buying and selling stocks on occasion but comparing what we do to what you all do is like comparing subsistence farming to Cargill.) For one thing, there is no size. The move down 7 points came on basically no volume. If a stock moves that much on that little money changing hands, the shares belong to a business that is already bankrupt. Oh, wait, that is the general business magazine trade these days….and the newspaper business. For those who want to know where the money went… There is not much volume; but there is, as there used to be with Berkshire in the good old days when its owner did outperform the market, some considerable size.
Victor Niederhoffer replies:
I believe that the many small traders with insights and incentive to make money keep the prediction market very accurate. And there are numerous studies that show that the prediction markets work much better than the polls. (I think).
Andy Aiken writes:
A problem with most prediction models, including prediction markets, for the US presidential election, is that they combine state polls using a Gaussian copula-like approach. Andrew Gelman, political scientist at Columbia, showed how this approach is subject to the ecological fallacy. He resolves this with a hierarchical Bayesian model, which Nate Silver adapted for his 538 site. This is not to say that 538 is accurate, since it is only as good as the polls that are used as inputs, but it avoids a common methodological flaw. It doesn't take too much capital to manipulate a prediction market. I personally know some people close to Bush who in 2004 would push up or down the Presidential Election contracts market on the Iowa Electronic Market, merely to influence perceptions. Brexit may have been an example of such a manipulation attempt.
In the Industrial Revolution in London many new workers came to work for pennies. The Royal Mint did not want to be bothered coining small change, but it made it difficult to pay the workers. A private mint began minting pennies and became the de facto currency to pay pennies to the workers their meager wages.
Now, $100's are almost too small to carry enough cash for traveling and business needs. I had difficulty spending 500 Euro notes as most establishments wouldn't take or break them. Credit cards and other forms of money are more common but with a large vig. Bit Coin if it becomes more popular and stable seems like a good solution. When I was in New Zealand I had to go through some gyrations to buy from private parties, or transfer money funds through banks to pay private parties. Each time I had to pay quite expensive transfer fees and commissions to transfer funds and to convert currencies.
An international currency that can be split small, or transferred in large size and move large amounts internationally would be very beneficial. Negative rates add to the vig of holding cash. There needs to be a better currency.
"There is a tide in the affairs of men, which taken at the flood, leads on to fortune. Omitted, all the voyage of their life is bound in shallows and in miseries. On such a full sea are we now afloat. And we must take the current when it serves, or lose our ventures." - Shakespeare
Jim Sogi writes:
The connection between tides and earthquakes allows some degree of prediction of timing which was difficult before. As with markets, it's not so much whether, but when.
Richard Prout writes:
Well a guy in NZ used to love doing this: Predictweather.co
Everyone says he is a nutter.
I read a tiny bit of related science and it actually did seem to suggest more quakes due to global warming and water pressure on plates, and also big tide issues.

The Autobiography of Frank Tarbeaux is well worth the time. It was a great recommendation from the chair.
I like how he found out that horses with a weaze, a lung condition in the east could be bought for $25 and then freight trained to Wyoming and cured by the mountain air and then sold for as much as $500 depending on the quality of the stock.
And that if you wanted men to play cards after dinner serve burgundy since a man will like a warm and soothing feeling that yields to the idea of cards rather than serving champagne which gets a man worked up and wanting to stretch his legs looking for ladies after the meal.
Bertrand Russel's sage advice is a two minute meal for a lifetime.
Stefan Jovanovich counters:
Fortunately, by that time, the old fart didn't have that much longer to live. Why does anyone ever believe anything that a communist ever says - even the ones who later recant? Russell ignored the central facts about Marxism for almost his entire life and believed that "communism is necessary to the world". He criticized the Soviet Union but that seems to have been primarily the result of Lenin's being uninterested in Russell's own genius (they met in 1920 when the philosopher went to Moscow to see what wonders had been wrought by the "communist experiment"). To the end of his life Russell believed in and praised the tyranny of experts. That seems to be the vice of very, very smart people; they cannot understand how or why all the stupid people should be left to be free to muddle through their own individual lives.
That sentiment was behind Russell's belief in his own racial superiority: "It seems on the whole fair to regard Negroes as on the average inferior to white men, although for work in the tropics they are indispensable, so that their extermination (apart from the question of humanity) would be highly undesirable." He wrote that in 1929. When he discovered how much that opinion went against the grain of good Leftist doctrine, he did his best to pretend he hadn't meant what he wrote and that, in any case, he was only discussing the question of environmental conditioning.
As for his advice about study and school, only someone born a Lord could be so ridiculous. No one who goes through conventional education is allowed to ignore what the school teachers "wish to believe". If they persist in the delusion that they should only ask "what are the facts?", the smarter they are the less likely they are to make it through. Nora's favorite Physics professor at Cal dropped out of high school in the 10th grade because, as he put it, "I could either go completely crazy or finish". Russell never once in his life faced those hurdles so, of course, he could give people the kind of advice that regularly got people shot everywhere that Marx and Engels were part of the curriculum.
"People in Los Angeles are getting rid of their cars"
Uber and Lyft have already devastated investments in taxi medalions. Their ride sharing applications will cause the car manufacturing industry to shrink from the current peak. Replacement parts may increase as the average fleet wears out rather than ages out.
Watch LA traffic to determine if the increase in ride sharing causes congestion to actually decrease. A decrease in congestion may result in a decrease in the demand for transportation infrastructure, and lower profits for specialty construction equipment and contractors. (I tried to convince the local county government not to fund the extension of DC Metrorail and let software apps handle the growth in travel. Obviously, I failed to convince them.)
Be careful with investments in toll roads or toll road bonds (short opportunities?). Income of parking company REIT's may also suffer at some point, but this may be hidden by capital gains if interest rates remain below market clearing levels.
Lately, I've been studying a lot of close up magic. Knowing how magic works gives a glimpse into many market behaviors. I've realized that the market mistress is the best magician ever. That being said, Jay Sankey provides the best magic tutorials I've ever seen on Youtube and I recommend that you subscribe and see how "in your face deception" really works.
Here's a classic trick that will fool anyone, and this guy is the best. Without any equivocation, I will say that this is the most elegant card trick I've ever seen. (As an aside, I'd fast forward the video first to 17:00 to see how the trick in full to gain perspective, then back up to the beginning to see the behind the "scenes"). This will be the best 18 minutes you ever spent learning something new.
3047
Jonathan Tepper sent around the various "Value" gurus checklist's for investment in a company. Some useful info, however, I've learned investing has a lot of jazz elements, the notes between separate the winners and losers. Nothing is truly useful if everyone knows it, which is why so much of TA and accounting fundamental stock scans and the like that are now given away for free by brokers to lure in the public have no chance of working more than a coin flip and will be totally useless soon. The same may be said for much of the quant algo VWAP world. New paths are needed. Peaceful Labor Day to all.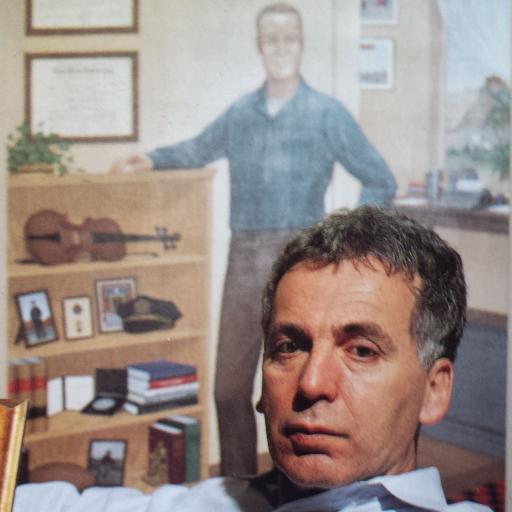 The Final Meeting of the NYC Junto, organized by Victor Niederhoffer since 1985, will take place today, Thursday September 1, 2016. This Junto has lasted just as long as the original in Philadelphia. Thanks to all who participated over the years and made it such an augmentative experience.
Today's meeting will feature Andrew Bernstein who will speak about The Heroes of Capitalism. Meeting starts at 7:30pm, speaker begins at 8pm. Location is the General Society Library, 20 West 44th St. (Between 5th & 6th avenues). New York, NY. All readers of DailySpeculations.com are invited to attend.
This came across my twitter feed.

CEO PERSONALITY AND FIRM POLICIES, Gow et al.
Abstract:
Based on two samples of high quality personality data for chief executive officers (CEOs), we use linguistic features extracted from conferences calls and statistical learning techniques to develop a measure of CEO personality in terms of the Big Five traits: agreeableness, conscientiousness, extraversion, neuroticism, and openness to experience. These personality measures have strong out-of-sample predictive performance and are stable over time. Our measures of the Big Five personality traits are associated with financing choices, investment choices and firm operating performance.

and conclusion:
Finally, we examine associations between CEO personality traits with observed investment and financing choices and firm performance. We find that openness is positively associated with R&D intensity and negatively with net leverage; whereas conscientiousness is negatively associated with growth. In performance tests, extraversion is negatively associated with both contemporaneous and future return on assets and cash flow. However, our results are descriptive and further work is necessary to understand the nature of the causal relations, if any, between personality and firm policies and performance.
Based on the timing indicated, he must be significantly underwater at this time. That assumes he has not thrown in the towel by now: "Soros Doubles His Bet Against S&P 500 Index"
John Bollinger writes:
The interesting question for me is: Why is he advertising this now?
Peter Tep writes:
Good point, John.
Sounds like he is releasing the hounds, so to speak.
Did the same for his short Aussie dollar trade some years back and also his long gold position–get long, get loud.
Jeff Watson writes:
The more important thing is, who cares what the Palindrome says he does. Whenever anyone who's purportedly a big player discloses his supposed position, I look at his motives with a big grain of salt.. People bluff in the markets as much as they bluff at final table of the WSOP. It's all a mind game, and while one should take in what the opponent says, keep in mind that their disclosure is not for your benefit and it could be a bluff. A good lesson is to look at announcements like this and try to find tells….they exist. Nobody ever discloses their position(real or fake) to the media to be altruistic and benevolent. The sad thing is that many people(retail investors, CNBC watchers etc) believe in the good will of the Palindrome and the Oracle to the small investor. Those same unknowing investors are the pilchards that are eaten by the sharks.
anonymous writes:
"keep in mind that their disclosure is not for your benefit"
That is a key. Even if it is true it is still not for our benefit. For example "they" cover while "we are riding a growing loss waiting for the idea to play out. Our entry was their exit. The flexions/greats/insiders see angles we can't, if we listen regularly our account balances will be eaten.
Petr Pinkasov writes:
I struggle to see how in 2016 it's even intellectually sound to present Q as another 'dagger on the steering wheel'. It's hard to quantify the intellectual capital that investors are willing to pay 50x earnings.
Alex Castaldo writes:
Exactly. What is the Q ratio for AAPL, how many factories do they own and how much are those factories worth in the marketplace? (Rhetorical question). The Q Ratio is a statistic from another era, when John D. Rockefeller built oil refineries bigger than anybody else's or when Mr. Ford bragged about his new River Rouge plant. It has limited value in many businesses today.
Another smaller point: the proposed tail hedging strategy is designed to break even if the S&P declines by 20% in a calendar month. In the last 30+ years (367 months) this has happened on only one occasion (October 1987). It is quite a rare event. Would you do this tail hedging all the time? I am not convinced that the numbers work when you consider that every month you are paying for put options.
Alston Mabry writes:
Doing some searching, I ran across this on FRED:
Nonfinancial Corporate Business; Corporate Equities; Liability, Level/Gross Domestic Product
Cheap-seat question: I know what GDP is, but I'm not sure about "Nonfinancial Corporate Business; Corporate Equities; Liability". Is that simply adding up the liabilities side of the ledger for public companies? Actually, it peaks Q1 2000, so it must involve market capitalization.
But it does peak Q1 2000 and Q3 2007. Of course, ex ante how do you know it has "peaked"?
Ralph Vince writes:
All measures from an era when there was an ALTERNATIVE to assuming risk — that alternative now is to assume a certain loss, or, at best, a large rate markets exposure for the (slightly) positive rates at the longer durations.
This is an ocean of money that is coming through the breaking dam. It likely will go much farther and for much longer than anyone ever dreamed. Imagine the unwinding of the government-required-soviet-style Ponzi schemes like Social Security, which, at some point must start affording for self-direction to provide an orderly unwinding. Not only from the natural bookends of life expectancy, and pushing out the book ends to where too few could expect to ever collect from it, but the pressure from below in a runaway market for self-direction. This too will fuel the hell out of this run and make it last much longer than anyone dreams of.
Every equity that yields a dime has greater value than the certain loss; every wigwam that provides shelter too, from investing in the ingredients of pizza in Pulaski to Poontang in Pyongyang, all the wealth of the world must come out of the shadows and find a risk — and this creates a self-perpetuating feedback that is something we've never seen.
This is the move that comes along once in a century at best, and we're already starting into it. The measures of the world of positive rates (which may not be seen for a long time) I do not believe are germane to the world today.
26fe
I am struggling to find some headline grabbing pundits who are very bullish. If you are aware of any, please highlight them as I'm curious.
Steve Ellison writes:
I have come across a non-headline grabbing blogger named Logan Mohtashami who is very bullish with a thesis that the so-called millenial generation in the US is close to ramping up its household formation and spending. The ten ages in the US with the largest populations are 25, 26, 24, 23, 27, 56, 55, 22, 52, and 28. This is a US-centric thesis as most other advanced economies do not have large millenial generations.
The productivity drop fits into this thesis because the existing workforce has been aging fast.
Here is a sample:
Interview: "Why the American Recession Bears Failed":
Let me take this opportunity to remind Mike and the other recession callers that a true recession requires certain things to occur. First, we need over investment that creates a supply and demand imbalance in the economy which in turn creates demand destruction leads to a recession. I am not talking about just two negative GDP prints either. We also need a cycle where unemployment claims rise as companies lay off people to keep their stage budgets manageable. When unemployment claims gets to a 323K, 4 week moving average with breath, then we can start talking about a U.S. recession.

But, unemployment claims have never broken come near this level, despite weakness from Europe, Japan, China, Brazil and many other countries since 2011. Even with the oil and commodity collapse, we never broke higher on unemployment.
Jeff Watson writes:
Temperature minimums tend to increase grain prices. The second chart below is Dutch Guilders per 100 kg of wheat (in France, Italy, England, Germany) . The first chart is rye: an indexed price series in Germany. Cold weather crops like rye, barley, oats, milo etc also show huge increases in prices.
Stefan Jovanovich writes:
Jeff may disagree, but I think you have to include the effects of
war. The two conflicts that were, in their own ways, as ruinous as the 2
World Wars: the 30 Years War (1618-1648) and the Napoleonic Wars
(1803-1815) - both overlaps the periods of dramatic increases in grain
prices in the charts.
.
.
.
.
.
.
.
.
.
.
.
.
.
.
anonymous writes:
Or perhaps, during minimums, war is more prevalent, I don't know. As an aside, here's an interesting article from the National Geographic.
While not a peer reviewed journal, an interesting takeaway quote that
provides food for thought is: "Temperature is not a direct cause of war
and social disturbance…The direct cause of war and social disturbance
is the grain price. That is why we say climate change is the ultimate
cause."
Most investment is currently directed to the most profitable asset: Renewables. It's so voluntary that non-utilities and utilities alike are jumping into the game. This includes Exelon, Southern, Duke, Dominion, NextEra. Google, Apple, Microsoft, Berkshire and several new players.
Today, renewables are the industry's cost leaders. Everyone wants margins. Few are willing to risk billions in marginal assets (new coal, new nuclear, new gas boilers, new oil burners).
Keep in mind, that the nation has surplus capacity. The market for that capacity is clearing, but it will take several more years to reach stability.
Also, keep in mind that the nation's utilities all received 100% government guarantees when they build existing coal, nuclear and oil-fired power plants. Some utilities, like Southern, are capturing more than 100% government assistance. Others, like Exelon and Entergy are capturing a second round of government guarantees on fully depreciated power plants (New York). However, for the most part, government tired of these guarantees and told utilities that (1) they would be compensated for any stranded costs, (2) after receiving payment they are on their own and (3) they must rely on the free market for future revenues. Apparently, the free market valued these depreciated assets so low that owners are now begging for new government support (Exelon, Entergy, Dynegy). Renewables never received the same level of government assistance as their larger cousins and they are not needing additional financial support.
Suzanne Simard is a Canadian scientist who has been studying forests for the last few decades, with her work focusing on the underground networks that trees use to share resources with each other and other species such as fungi.
Her TED talk starts slowly (you can skip the first 5 minutes) but has a summary of her ideas.
This episode of the RadioLab podcast also covers the basic ideas (and visits the New York Botanical Garden).
That podcast includes Jennifer Frazer who writes The Artful Amoeba blog for Scientific American. Here is an article she wrote on Simard's work: "Dying Trees Can Send Food to Neighbors of Different Species"
2453
It is interesting to consider if certain "self-help" people who offer advice on "refraining" and supposed "nlp brain programming" with insistence on "not being your guru" are unintentionally the ultimate hoodoos.
I recall a legendary golfer hanging out with a fellow and I swear he never won again.
I read of a famous entrepreneur consulting with this individual and I believe he lost his business.
I see a legendary hedge fund manager on twitter taking selfies with a fellow and I hear he has not beat the risk free rate in at least 15 years for his clients.
The secret might be that the "self-help" type is actually (and unintentionally) a parasite feeding on the celebrity of these formerly esteemed, perhaps washed up people to better fleece the sheep by borrowing their prestige.
If it is true, the conclusion is very negative for bonds for the lifetime of, say, someone who might be listening to a self-help guru for financial advice.
Jim Lackey writes:
No. NLP is learned natural by all athletes. The best way to communicate with another person is to figure out their state. It's very good.
Guru? Self help books? There is always something to learn from any human on this earth. A good book has a meal for a life time. A decent book a meal for a day. If we realize a book is bad we have a quick laugh, then a cold shiver of humility.
I assume your point is buying into a guru/system. That is learned right here on the Dailyspec. All fixed systems are doomed for failure. Humans are dynamic and life is not static, unless you stop learning.
I think I know whom the previous post was about. I read those books in my 20s. Here is what I learned:
How to focus
Example: consistent reaction times in my race cars. That requires a pure visual state focus on one light. How? Relax, even though my car was making 950 horse power and I was very excited. Tune out all auditory with out the use of ear plugs as I needed to hear 5 seconds into my run. Eyes see better into dusk and at night learn how to adjust for the tenth of a second reaction time gain or lose to a false start, redlight. My reaction times were always good, under a tenth. However to be great they must be 0.005 to 0.000001 every time. Trading? Why was it when I lost big, my heart rate went to 180? Yet 125 fast walk when I won? A joke. One day I put on my motocross helmet and took a picture of myself at my desk. I was going to send it to a friend that was in the crash with me. My heart rate dropped to 99. That was learned behavior or the state I was always in at the starting line on a dirt bike. With visualization I can put on my helmet in any situation for life, figuratively.
Lastly kinesthetic.
If you can't get into that state, quit. Trading, sales, romance, which I have at this point in my life reversed that order of preference. Point is if you're satisfied with a small profit, if you don't get excited closing deals, if your only interested in a quickie– take time off, a disaster is imminent. Get the joke? Paying for a life coach? It's a percentage of profit on a mutually beneficial exchange. No profits, someone is fired. I've been fired. I like tacos.
The Rise and Fall of American Growth by Robert Gordon is a great book that is worthy of space in your library, but at 650 pages this is not summer reading.
It focuses on two periods: 1870 to 1940 (rapid to 1940, slower thereafter) and 1940 to 2015
Insights:
1. The great inventions are only made once.
2. GDP increase did not measure the value of the improvement in living.
3. Baumol's disease–a Mozart quartet always requires four players. On the other hand, records, tapes, CDs, DVDs, and ipods cure (or nearly cure) the disease. I wonder how this cure applies to education and to illness detection and correction.
4. Perhaps the greatest invention was the written language. The movable type printing press enabled widespread literacy. Geniuses developed and communicated to the world. The Internet is more important than the movable type printing press. Dr. Marshall Greenblatt, "The Internet will increase the number of geniuses available to the world by a factor of ten." (1995) Einstein was born in 1879. The world population at that time was 1.2 billion. Today it is 6 times larger. Therefore, the frequency of an Einstein level intellectual capability is 60 times what it was in 1879.
The Internet was introduced only 25 years ago and it is still spreading. A genius born today in Western China probably has access to the Internet and can exercise and improve his or her innate genius. Chrome book $149.
One impact of the Internet is that education of children will be taken out of the hands of the government. The changes will be both incremental and total. An incremental example - much music education it already done outside the public school system. Some of the changes are total. At this time, 3% of the population is home schooled. Private schools account for 10% of the population. Enterprises and governments will hire certified employees (CPA, PE, Cisco and Microsoft). Other certifications will be obtained outside the public school system. There are numerous examples of the Internet increasing communism – the good kind such as Wikipedia and Linux. These are examples of equality of access not the equality of outcome, which is the target of socialism.
6. Policy prescriptions
Reverse the socialism policies in the Federal and state governments. Focus the Federal Government on the few items that are required:
-Defense of the country and its critical interests
-Enforcement of responsible contracts (exempli gratia selling yourself into slavery is an irresponsible contract and is not enforceable.)
-Enforcement of a reasonable legal code
-Minimum necessary regulations at the federal level
-Simplify the tax system I don't expect much progress on the policy recommendations above.
Nonetheless, I think that the Internet is such a powerful invention, that the growth rate over the 2015 to 2050 period will be about 2.5% - range 2.0 to 3.0 – even with low productivity growth and low world population growth. Costs of education, illness detection and illness correction will collapse resulting in significant improvement in the standard of living even with low economic growth.
anonymous writes:
The usual publishing quibble. Gutenberg's extraordinary invention did NOT lead to an explosion of literacy but to an explosion of book collecting among the already literate - the teachers, monks, and other clerics. For the first 50 years all the books printed were copies of Latin manuscripts and new works written in the same language. Literacy only grew after broadsheets became widely circulated and that had to wait for the invention of cheap paper and less expensive inks.
2c94
Here's a BBC story on the Kabali movie mania phenomenon:"How Rajinikanth and Kabali Mania Swept India"
Here is the trailer for the movie.
Here is the theme song with lyrics.
Here are fans in Japan reacting to the star, Rajinikanth.
"Bezos Tops Buffett as World's Third-Richest on Amazon Rise"
Has anyone done a study on company CEO's making top millionaire lists and subsequent returns in their stock after? Amazon is a fantastic company, but it feels as though there may be a ballpark renaming analogy here.
An old school suggestion:
I notice that the kidz today like to get to their destinations fast. They need a hotshot, and their routes all have to be high priority lines. Whether they need to get to a punx show, get a fix, get laid, get MD 20/20, get on tv, get a pokemon, who knows? I personally think they are missing a big part of being on the road.
Look, I understand that sometimes we all need to be in a hurry. But one of the beauties of the road is that it forces you to become patient. Some of the most interesting experiences I've had were by hitting the trails less traveled.
What most kidz do if they get ditched or pulled off a freight is to give up, head to the highway, and thumb it out, or call one of their pals/family members to come get them. (The conveniences of modern society, and quite a cop out if you ask me.)
Back in the day however, hoboes and tramps were much tougher. If they got ditched, they would drill it to the next station or jerk water town. They would follow the tracks the whole way. Once tramps came to a small town, they might jungle up there and wait for the next drag, or go into town and beg. The Boes would look for work. If no trains stopped there, they would keep moving. Always following the tracks.
What am I trying to say? I am not telling anyone how to live their life, but I will say there is a hell of a lot of opportunity and authenticity to follow the rails all the way, especially if there are no freights available.
If you look at the rail lines today, many of the little rail towns still survive, and are inhabited. They had to be spaced no more than 20-25 miles apart max, because the old steamers took on water. This is especially true from the central midwest to the east coast. I have found plenty of work opportunities, and kind people who have helped me on the way in those towns and villages. Of course, I've ran into a few nut balls, but you'll find them everywhere and in any situation if you are out there long enough. Out west, it can be a little dicier. Many of the old water tank towns have been pulled up completely, or are further apart. This is one reason why back in the old days, many of the eastern tramps and Boes did not need a bindle. Freights would stop more frequently in the east, which is still true today. In the west, you need a bindle, period! You can still get over the railroad drilling it, if you are prepared. It isn't easy. It can be rough and tiresome, but the trouble can be well worth it. You need to follow the code when you arrive in town at all times, or you will blow up the town!
Bottom line, if you want more hair on your chest, be more manly, (seems to be taboo today for some reason) have more adventure and experience, then make the rails your road all the way. Even if they are less traveled.
Bo Keely responds:
Good insights. For the readers, 'hotshot' is a fast priority freight. I'm afraid the old school of slow hoboing is as drained out as the water tanks. Steam Train Murray the hobo King once told me that if he had it all to do over again he would walk the rails rather than ride them.
Speaking of wealth, look where it is: "List of Highest Income Counties in the US"
"Gold has 'unlimited upside' because the Fed is 'confused' on policy: Trader"
I am not bearish on gold trends but don't like some sentiment indications. Stories like this are disconcerting. Once the sales traders at the institutional brokerages start talking unlimited gold prices on TV then it shows that the reflexivity experts have won. One group the reflexivity experts know about is trendfollowers. How much money will be made on 20 day breakouts versus the 20% vig the managed futures experts will pay themselves? Part of the common core curriculum should include counting bars in candlestick charts apparently. They can about percentages later.
anonymous writes:
Prices have, do and will rise and fall. Gold included.
But I'd switch this notion of "unlimited upside" from gold to fixed income. If JGB's can yield negative 0.25%, why not -1% or -2%? Same for bunds. Same for UST's…
Who among us can now say what the upside is on fixed income prices?
(This is not a bullish prediction. Rather it's an observation. And a reminder that trends go further and last longer than reasonable people expect.)
Ad absurdem, if the 10 year libor rate is negative 1%, then gold will be a positive carry investment– and the forward price will be well below the spot price. Either that must happen or the arbitrage/gold lease/borrow markets will break down.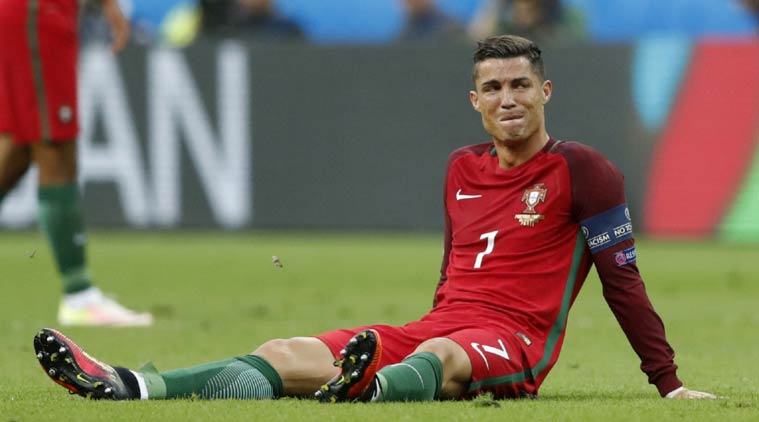 Portugal's strategy in the final reminded me a lot of a method of deception.
They gave France the possession with some space but never really let them create big opportunities while they were getting ready to hit on counter attacks and free kicks.
I thought Ronaldo's injury helped the strategy giving the false sense of security to France.
It was the perfect deception.
So I read that people were holding over 7 trillion of negative yielding government debt instruments. I'm guessing the negative yields were designed to convince them to get rid of the securities, and presumably invest the proceeds in equities.
You're already seeing a bit of this in animal spirits type buying of the utility, staples and reit sectors- but is this something that should continue? Surely pension fund managers don't have negative return targets so I'm just imagining a meeting where you're underperforming your 6% a year target and trying to justify why you own 100 billion 2 year bunds and are paying almost a % a year to do so
Additionally I would never actually invest on a DCF but shouldn't negative rates severely increase preference for high growth stocks, as the dividends 10 years out are worth almost as much as those paid today? It seems like the knee jerk outperformance of slow growth div yield stocks would be incorrect directionally in this case
Gambling: It is legal at the national level in many countries. A notable exception is the United States. However, this may not be the case for very much longer. And investors could be the ultimate benefactors from such legislation. If a bill to allow gambling over the internet is presented and passed by the US Congress, it will have concluded a long and winding road to ratification.
In 2006 the 109th US Congress passed the Unlawful Gaming Enforcement Act, with the objective to prevent online gambling for people in the United Stated. The law was written to prevent the use of certain payment instruments, credit cards and fund transfers for unlawful internet gambling, and for other purposes.
This act prevented a customer's ability to electronically transfer funds to and from banks within the US to online casinos. This effectively stopped all wagers on gambling websites by gamblers in the US. The act specifically exempted fantasy sports leagues, which gave rise to the monetary online fantasy sports competitions that we all see advertised on television. In addition to the fantasy sports league exemption the act exempted all games of skill.
This loop hole aided the rise of internet poker until April 15, 2011– a day deemed Black Friday by the online poker community. This was the day the 2 major poker internet poker sites stopped offering real money games to US players. It was also the day that Howard Lederer, the owner of Full Tilt poker refused to return over 400 million dollars in deposits to his players.
In December of 2011 the DOJ gave the gaming industry an early Christmas present in the form of reversing the long standing policy of the US government. Controversially, the DOJ stated that all games that are not related to sporting events fall outside the reach of the WIRE ACT, that the opinion was rooted in.
Since that time the executive leadership of several major casinos reversed their original positions of being against online gambling to being for it. Opting to take the "if you can't beat them join them" approach, several but not all US based gaming companies have heavily lobbied politicians to legalize online gambling in the US at the Federal level. And the H.R.2282 - Internet Gambling Regulation, Enforcement, and Consumer Protection Act is positioned to do just that.
It's noteworthy to mention that the legislation that has been referred to congressional committee has a stipulation that only a few of the major US gaming companies will be issued licenses for these online casinos for the first few years they are allowed. It would not surprise me if the current bill passes the companies that will be issued the initial licenses are donors to the political sponsors of the bill.
As expected some of the international online gaming companies are lobbying to allow ALL gaming organizations to compete for licenses in the US online domain. 888 Holdings is a world market online gaming company within the based in Gibraltar. 888s recently appointed CEO Itai Frieberger recently stated: "888 is creating an infrastructure for U.S.-based internet gaming similar to what the company has accomplished in Spain and Italy." The major US gaming companies like Caesars Entertainment and MGM are pushing back on this request for competition implemented through congressional means. But because the there is no Amendments in the US Constitution that currently forbids internet gaming there are work a rounds.
The 10th Amendment of the US Constitution expresses that anything not specifically covered in it gets referred to the States for enforcement consideration. The states of Delaware, New Jersey and Nevada have taken advantage of this and legalized online gambling. The online gaming companies in these states offers players' access to games that are consistence with land based casino operators from the comfort of their own home or mobile device.
The online gaming industry in the United Kingdom, which would likely parallel a US market, has seen exceptional growth in the last several years. And as new markets continue to open up, the growth and revenue will likely continue on this upward trend. Some internet gaming companies have even seen an increase in new depositors over 25% from previous years. If these types of results continue it is fair to assert that online gaming operators will financially benefit from the legalization of internet gambling in the US.
Many of the internet gambling companies have a variety of gambling options for their players. They include online poker, casino slot games, live table games and bingo. The diversification allows the companies to reach a wide variety of players from the 21 year old online poker wizard to the 67 year old retiree, and as the competition between casinos increases a player can expect increased benefits from the casinos to ensure their player loyalty.
What is consistent among all the online gaming sites is that the content that is offered to players orbits around educating players on how to play correctly. I believe by doing this the online gaming companies are striving to ensure that when players do play at brick and mortar casinos they will lose less money. This reduces the profitability of those establishments while they keep the same overhead costs. With the low overhead when compared to brick and mortar establishments, the online casinos rely volume to drive profits. And the more markets they are in the stronger the profits.
As the US market expands the annual revenues yielded by online gaming companies is expected to grow. It is the position of this writer that despite moral resistance by some organizations, as well as the owners of some gaming companies, the legalization of gaming at the Federal level is inevitable. Tax rates will vary from state to state and in 2014 New Jersey collected 160 million dollars in taxes from online casino gaming operators. This fell short of the predicted 180 million dollars but the discrepancy was attributed to underestimated startup costs. This tax revenue is expected to grow, and I just cannot fathom legislators will pass on this mostly passive revenue stream.
Some may be inherently skeptical of the fairness of online gaming but as renowned Gaming Law Expert, Criminal Defense Attorney and co-author of the classic text Blackjack and the Law, Robert Loeb states: "Over time, there may be certain online gaming casinos that will gain a reputation for fairness and honesty, ones that casual recreational gamblers can enjoy." And with market organically creating third party mediation sites, thepogg.com safe guards are developing naturally. Also, free gaming analytic websites wizardofodds.com exist to ensure that the mathematical integrity of the casino games offered have been, and can be, properly evaluated. This offers additional assurances to the player.
As soon as the congressional committee is able to set up regulations to protect players from actions like that of Lederer, legislation will be presented, and voted on by congress. So it seems that casino gaming is destined to expanded its reach not only to cites outside the gaming metropolises of Las Vegas and Atlantic City, but also onto our laptops, tablets and smart phones.
The author is on Twitter @byth3numb3rsInternet
213a
When a method for predicting a financial market price fails, the practitioner is rarely accused of fraud. Instead, the practitioner typically points to the disclaimer, "past results do not guarantee future success" and blames probabilities or forces beyond their control. However, when a similarly failed gadget is sold to detect bombs or guns or elephants or diseases or golf balls or fill in the blank, then…
From the Washington Post: "A corrupt deal for fake security wands left Iraq vulnerable to Baghdad bomb blast"
Professor Adrian Bejan of Duke University will speak at the upcoming NYC Junto meeting on Thursday July 7, 2016. He will talk about The Physics of Life. This free event is open to the public.
General Society Library, 20 West 44th Street, NYC (between 5th & 6th Aves). Open discussion at 7:30 PM. The featured speaker will begin at 8 PM.
This is an interesting article about quants and baseball (which is already deep in stats). Essentially the two quants used stats to get a 5'8" pitcher a berth in the Brewers' farm system. The pitcher had previously been ignored because of his height.
Education and Age were major variables determining how people voted on Brexit - News Report
One has to love the premise that "school" = "education". If schooling really were so important, then why are the Remains so insistent of having more and more immigrants from people with neither schooling nor the ability to speak/write English?
That was the question that Boris' namesake, Mr. Johnson, asked; but he was unable to get an answer. The same question is asked here in the United States, in a slightly different way. Why should people with African and South and Central American heritage, who are citizens, vote for politicians who want to import - illegally - the very workers who will compete with them for jobs?
I can understand how, in a purely Marxist sense, this is "bad" news for "capital". I can surely understand how this is really "bad" news for the educated, almost all of whom depend on either direct government funding or the compulsions of the regulatory state for their jobs. (Stupid question: What is it that the 117,000 employees of the Department of Justice actually do, given the fact that every Federal agency has their own legal staff?)
What remains puzzling is why the old people should be considered immoral for voting in favor of their share of the spoils while the young and educated are part of the "progress" that comes from having people learn subjects that qualify them to neither take out the garbage nor understand how waste disposal can be better engineered.
Professors teaching environmental engineering throughout the world: roughly 800
Professors teaching sociology throughout the world: roughly 35,000
What should scare the American globalists, whether they are Paul Ryan or Hillary Clinton, is the fact that there is now a vocal opposition, with a candidate who is actually proud to have received the votes of "the uneducated" citizens.
The solution, of course, is to remove us "old" people from the voter rolls.
Is there a good empirical argument for the European Union? It started in 1999, and "from the cheap seats" (as Big Al says) it seems like things haven't gone all that well over the past 17 years. There have been two huge stock market crashes in 2001-2 and 2008. Immigrants have made large areas into havens for terrorists, off-limits to law enforcement. The "PIIGS" countries have had serial bailouts, and there is huge tension between them and the more responsible Germans. Are things supposed to be better than they were before, or better than they would have been otherwise?
Jeff Sasmor writes:
Doesn't the British parliament have to actually vote on withdrawing via article 50? That will be a rolling brou-ha-ha all by itself. If the British government needs to reconstitute, as they seem to indicate, that process alone could take the rest of 2016.
Furthermore, once article 50 is invoked, it automatically ends in two years, at least by statute, even if the parties have not agreed on specifics. And the UK will be out. The implementation of this untried process should be interesting, to say the least.
So it might be reasonable to think that this process will take perhaps three years to complete, potentially up to five years before a full resolution. So be prepared for endless press releases, speculation, bloviation, etc., from anyone who has a mouth or keyboard; from those who get paid to bloviate to those who can profit from increasing volatility.
But anyone who believes that they know how this will all turn out is either feeling quite grandiose or perhaps indulging in wishful thinking.
The idea that what's going on in the UK and Europe is a template for what's happening here is another example of people extrapolating that situation with their own filters and their own wishful thinking. Believing that you can predict world or market events aside from if-then relationships (i.e., Brexit = Cable slide) is an illusion and is a way to get your head handed to you. We saw this in action last week as those who believed polls and bet on "Remain" got zorched.
Stefan Jovanovich writes:
I do appreciate the irony of the advocates of the EU defending its freedom of trade. The thing is a customs union. If you are inside it, you pay more for foreign goods than the rest of the world does unless, of course, the country has adopted its own rules for freedom of movement. Isn't Trump's wall just another implimentation of EU trade policy? As for banning all Muslims, the Constitution is appallingly specific: Congress can make any rules that it wants and neither the 1st nor the 5th nor the 14th Amendments apply because foreigners are not citizens until they have complied with Congress' rules for naturalization. As Minford points out, leaving the EU will produce greater free trade for Britain because it will lose all the EU's regulatory costs and tariffs - except for those barriers that the current beneficiaries can wheedle Parliament into adopting all over again. It was about sovereignty, Boris. Democracy, as actually practiced, has one great virtue: if a majority of people care enough to get off their asses and vote, they can throw the current bums out and get a new set. That freedom to try something new is the one liberty that no authoritarian system like the EU ever allows, either for individuals or for groups of people.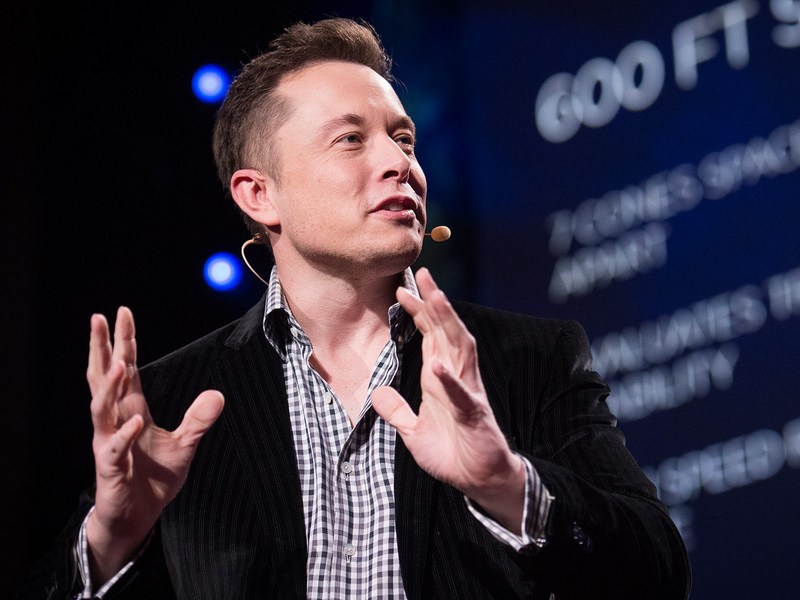 Tesla's bid for Solar City should be interesting. SCTY is up 20%. I wonder if Chanos will roll his short over to Tesla.
Gordon Haave writes:
It's impossible to know which companies shareholders are getting screwed, but with this massive conflict of interest where neither board can really expect to be acting faithfully, you can be assured that one of the companies' shareholders is getting a raw deal.
anonymous writes:
Hypothetically, if SCTY was an Enron, then was this not a masterstroke in staying off the regulators? If there were no public shareholder or lender losers then there is nobody who is going to sue. They all got paid out at a premium. That action was far cheaper than a defense Musk would have had to have worked to defend his main entity. He paid cheap early without settling with regulators or losing his reputation. He also looks to have hurt the man who had it in for him.
Now Musk can turn around and sue for not knowing what he just bought and recoup some of the premium he paid. That will pay his costs when the shorts go after him again. He gained time and space.
Maybe the Chairman figured it right that shorting is a losing game that will lead to an early grave. Musk's server will not have email on it but Solarcity's will. I doubt you can sue for shortsale profits that you did not rightfully earn due to Musk's actions. There will have to be a roll as suggested.
Paul Marino writes:
The lesson for me is to not short bad credits like SCTY during a bull market in playgrounds where billionaires like Musk play unless you have Chanos' AUM.
anonymous writes:
I think the lesson should be "don't bet against those with fat wallets". The short game is not one about logic or company earnings, but about supply and demand for outstanding shares. A few years ago we saw a similar scenario play out between those shorting OPK and Phillip Frost, a very wealthy majority owner of OPK. Frost won.

Disclosure: I'm not an expert in this topic. However, I met with my physician. I took the test. The results suggested one critical deficiency. I'm currently on a 12-week prescription of Vitamin D (50,000 IU).
Dylan Distasio writes:
Based on the fact it's a script and that dose, I am guessing your doc put you on D2 versus D3. Not a biggie, but there is a fair amount of evidence D2 is inferior to D3. D2 needs to be converted by your body to D3. I would recommend just picking up a quality D3 supplement OTC once your script is done. My doc did the same thing as yours when my levels came back low. I don't think your average one is familiar with the nuance.
It's an incredibly important vitamin, the RDAs for it are way too low, and it is one of the few vitamins you are probably not getting near enough of especially during our winters. I don't take a multi but I am taking 12,000IUs of D3 a day divided in two doses. I'm not recommending that as your circumstances may vary.
Carder Dimitroff writes:
I checked. You are right!
Next visit I'll ask about D3.
Thank you.
Do you have recommendations for sourcing high quality D3?
Dylan Distasio writes:
I should add that the best source of D is the sun, and that monitoring blood levels regularly is really the best way to know what is going on (not that I am currently doing so). Regardless of D2 or D3, be sure to take them with some food that has fat in it, as neither is water soluble. In terms of a source, I use Kirkland but a lot have good test results.
anonymous writes:
Vitamin D follow up from a n of 1…
As mentioned, I had not been monitoring blood levels regularly, but have been religiously taking 4,000 units of D3 a day for a year+ as a conservative dose since I really don't get much sun, and was deficient even by conservative standards on my last physical.
I just got bloods done for a physical tomorrow, and even with 4,000IU a day, I am just barely at the low end of the normal range (>0 ng/mL) at 31 ng/ml.
I should add that through genetic testing, I've discovered I am likely prone to Vitamin D deficiency due to an issue at this SNP rs2282679:
This gene encodes for the vitamin D binding protein which affects the delivery of 25-hydroxyvitamin D (precursor to vitamin D hormone) and activated vitamin D (1,25-dihydroxyvitamin D) to target organs, as well as clearance of vitamin D metabolites from the circulation.
This genotype, rs2282679(A;C), is associated with an increased risk of vitamin D deficiency.
It is known that supplementing with 1,000 IU of vitamin D3 per day generally raises serum 25-hydroxy vitamin D levels by around 5 ng/ml. This may not be the case for people with the affected genotypes, rs2282679(A;C) and rs2282679(C;C), which may require higher vitamin D supplementation doses to achieve the same serum levels as individuals without these polymorphisms.
Blood levels of 25-hyroxyvitamin D below 20 ng/ml are considered deficient, less than 30 ng/ml is inadequate. Individuals with levels between 30-60 ng/ml are considered adequate. Meta-analyses have shown that people with serum levels between 40-60 ng/ml have the lowest all-cause mortality. Regardless of an individuals genotype for this particular SNP, a 25-hydroxy vitamin D blood test available from most health care providers can be useful for providing insight in how to optimize overall vitamin D levels.
2e8d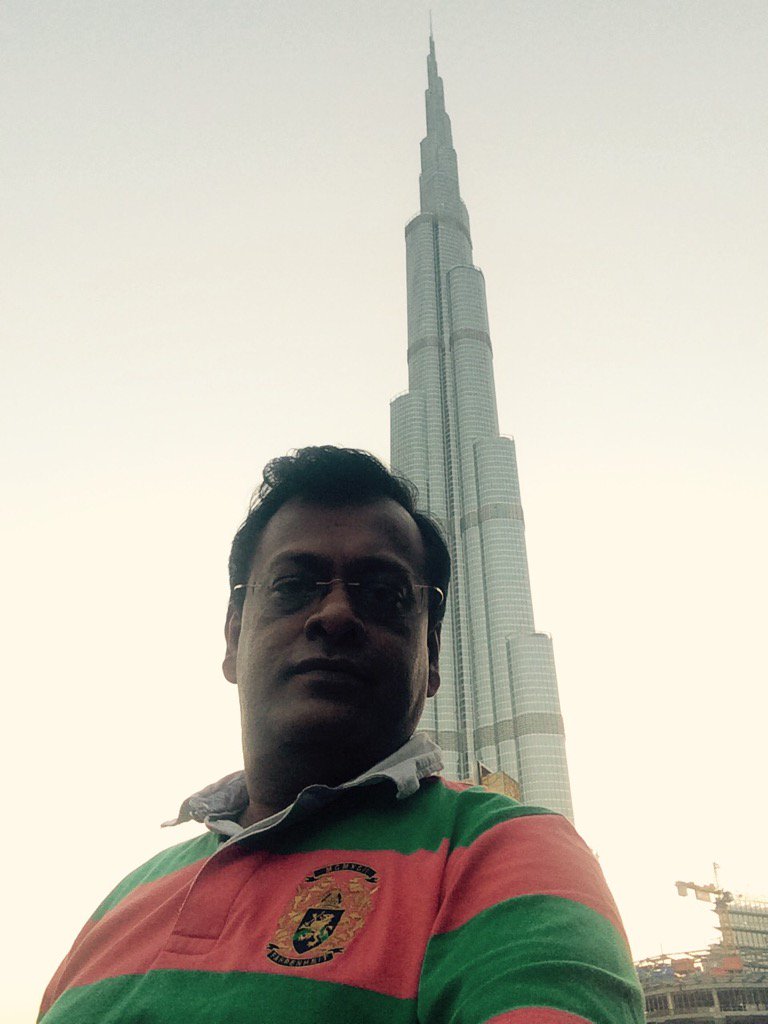 I was at the Burj Khalifa last week. I am told even before the world's tallest tower currently got completed, the Royals of Dubai went bankrupt.
Yes! The Tower had to change its name from Burj Dubai to Burj Khalifa since the Royals of Abu Dhabi had to buy it out to ensure it reaches commercial delivery!
Now I am told the tallest tower of the world is coming up in Saudi Arabia! What can it do to crude oil? What can it mean for geopolitics?
Since the hubris indicator has a 100% hit rate, I shudder to think of the implications of Saudi Arabia choosing to embrace it now.
anonymous writes:
Could this arguably be different than the other towers as a hubris indicator (I'm aware of the dangers of "this time is different")?
I say this in that the other tallest buildings were built when things were seemingly remarkable.
In this case, it's known the issues of oil and the implications it causes. Instead of hubris is this a last ditch effort?
Gordon Haave writes:
My opinion is that it is not economics, but rather politics. The wind has been blowing strongly against the Saudis for the last few years. Meanwhile, the Saudis have noticed that the political class and the banks do, literally, whatever they want in the US without consequences. This is just an attempt to tie Aramco into the western financial system so that there will never be any embargoes or political actions against it.
The feds got word I was holed up at my Uncle Jimmy's farm in Bond's Crossing, SC. I had pole vaulted out of the Utah State Prison. Somehow they got a lead and eight police cars, a black Crown FBI sedan, and helicopter pulled into Uncle Jimmy's driveway. They rushed the front porch so fast the best strategy was to stand still with my newly dyed red hair.
'Do you know James Hydrick?' The FBI agent asked me.
'Shore,' I drawled, 'But I ain't seen him.'
The cop radioed the helicopter, 'Is Hydrick's hair black?' and they answered, 'Yes'.
Uncle Jimmy entertained them as I slipped into the house and got into my Ninja gear, and out the back door.
Before me lay a hilly woodland ten miles in diameter cross-cut with animal trails and streams that I knew like the back of my hand. I was wearing the Ninja black leotards, climbing claws and mask, and melted into the forest.
I ran like a deer for a mile before the baying of the bloodhounds started. I cross-cut my tracks to throw them off at the junctures, and waded in streams. That night I slept in a tree.
The next morning the barking of dogs and shouts of six divisions of law enforcement totaling about 100 filled the forest. The helicopter couldn't see me through the canopy except in meadows, and I risked going into a farmhouse because I was hungry. An elderly lady fed me scrambled eggs and I had just finished when the sound of the hounds drew near. I hid under the crawlspace and one of the bloodhounds came up.
'Nice doggie,' I whispered offering it my knuckles to smell. It licked my hand, and then backtracked me in the opposite direction that threw the police off, and I escaped.
I had taken some Cayenne pepper from the kitchen and sprinkled it on my trail. Otherwise the hounds had my scent from the clothes I had left at Uncle Jimmy's. When I heard the hounds sneezing like crazy I knew I was safe. That night I slept in a tree again.
On the third day I risked going to Uncle Jimmy's.
'Who's going to be Santa in church?' Uncle Jimmy bawled. It was Sunday, December 11, 1982, the Sunday before Christmas.
'I'm going to be Santa, Same as always.' I said.
They put me in my Santa pants and black boots, stuck a pillow under my shirt and donned the top, patted red rouge on my cheeks, and I put on the white beard, spectacles and a red cap. We drove Jimmy's jalopy to the Bonds Crossing Pentecostal Church.
I sat up near the alter in a high chair and one-by-one the kids came up and told me what they wanted for Christmas. Their parents in the pews listened closely.
One little boy tugged my beard and asked, 'Is that you James?'
'I'm Santa.' I replied. 'What do you want for Christmas?'
'Lordy, Santa. You stink!' he said. I hadn't showered from the manhunt.
The congregation chuckled and the door burst open. The FBI agent walked in and down the aisle looking for me.
'Ho Ho Ho' I laughed. What do you want for Christmas?
The assembly laughed and the agent and cops got red-faced and retreated out the church.
When I returned to Uncle Jimmie's a note was stuck in the front door with the agent's card.
'Hydrick. I know we're not going to catch you. Please call me and we'll work something out.'
I called, and promised to turn myself in after Christmas.
I did. It was the best Christmas I ever had, almost as good as the manhunt gift.
Forgive the length, but I thought this was too good not to share:
Let's take their model, their parable, their most extreme case, and walk through it for a moment. It takes Frank Ramsey's basic model, in which savings equals investment equals capital growth, and extends it to a world in which capital can flow freely around the globe to wherever it earns the most interest.
If savings can flow across countries to wherever the interest rate is highest, and if people can borrow across countries without trouble (say, by mortgaging their home to a bank that borrows money from investors in Japan), then in the long run there's only one possible outcome: the most patient country owns everything. The most patient country owns all of the capital equipment in the world, all of the shares of stock, all of the government bonds, all of the mortgages, everything. What happens in all of the other countries? [the "Impatients"] Eventually they spend essentially all of their national income repaying debt to the most patient country. They literally mortgage their future through decades of high living, decades during which they borrow cheap money that is gladly lent by more patient countries.

…After years of enjoying a grand life of consumption, the average Impatient [country] eventually ends up spending its whole income on interest payments, forever.
Well then, who are the Patient countries? Those who lend and export. Who are the Impatient countries? Those who borrow to spend in the short term. Okay, that's definitional. But is there another way to define the Patients/Impatients? It turns out that national average IQ defines them well. And here's the shocker: The U.S. has an average IQ of 98. The U.K's. is 100. East Asia (i.e. China, Japan, South Korea, Singapore) have average IQs of 106. If we look say 25 years into the future, it's likely China's average IQ will have increased. What do you think will happen to the average IQ in America?
This is from "Hive Mind" an excellent book by economist Garett Jones of George Mason University.
anonymous writes:
Mr. Jones ignores a few minor problems. The first is default; the second is that Ramsey's equation only works in a world where Marx and monetarists are the only people who keep the tally sticks. The patient people may think they own everything but only until they discover that their debt claims are not going to be paid, that neither principal nor interest will be forthcoming. then there is all that investment in apartment blocks and bullet trains. they certainly cost a great deal; by labor theories of value they should be an enormous accumulation of wealth, except there are no actual tenants who can afford rents for the apartments and no travelers who want tickets for the trains. the last and worst fallacy of aggregation is the ranking of average IQs. the world tuns on the machinery and thought that the very smart people produce and the grunt labor that the rest of us do. we depend on the really smart people's discoveries and enterprise and the scut work done by people who stack the grocery shelves and vacuum the think tank carpets. Whether on average people score C+ or B on what is a school exam called an IQ test makes no difference, except, of course, to the people whose livelihoods depend on the rest of us paying ever increasing tithes to the priestly class of schoolies.
2c66
Blood on the streets in Europe…
TOP of oil…IMHO
Andy Aiken writes:
In Rothschild's dictum, isn't one supposed to BUY when there's blood in the streets? It didn't take much to turn everyone bearish.
When we research strategies, there is a need to measure performance. Some techniques like volatility targeting tend to improve more the equity based measures (e.g. Sharpe, Sortino) but damage or not improve the trade based measures (e.g. Profit Factor, Expectancy). Some techniques like term structure used in asymmetric sizing tend to improve more the trade based measures. Is there any clear argument for or against equity vs. trade based performance statistics?
Rocky Humbert writes:
Ed Seykota was fond of saying "Everyone gets what they want out of the markets."
That's an elegant way of saying that every investor has their own utility curve.
So an answer to your question is it depends on what portfolio/trade parameters that you are trying to maximize and minimize. Each of the approaches that you describe involves some sort of a trade-off. Academics will talk about optimally efficient frontiers, but for practitioners who are in the markets for the long run, I believe it's a function of what you and your investors want to achieve and most importantly, maintaining the discipline to consistently apply the tools that you mention.
There are many paths to heaven. There is no free lunch.
Bill Rafter writes:
We prefer equity stats. Our primary metric for longer term research is (Compound Annual ROR)/(Max Drawdown). For example, the equities markets depending on the period chosen tend to have a CAROR in the single digits, while having max drawdowns of ~55 percent. With work and diversification you can invert those numbers such that the ratio is greater than 1. Most of your success will come as a result of reducing losses.
In theory one might argue that if you take care of the trade stats, the equity stats will take care of themselves. As in, fight the battles and the war will take care of itself. This is most exemplified by HFT. If that is the trading time frame of your choice, then by all means go with that. However it is hard for the individual to compete in the HFT framework, meaning that you will probably have to lengthen your trading, gleaning greater gains, but also larger losses. Eventually I think you will come around to preferring the equity stats. But your choice is going to be subjective or trading-plan-specific, which agrees with Rocky's every investor having their own utility curve.
anonymous writes:
The conception of Seykota's quote as a utility curve is Rocky's. Seykota might have been making a point about market psychology more akin to a Deepak Chopra quote. That's not to say that Seykota did not make money trading. My sense was that his idea about everyone getting what they want from markets applied to those who might have hidden motivations in things other than in optimized financial gain according to a risk adjusted measure.
I'm convinced (*) that it's a great long term idea to just buy-and-hold IBB , the biotech etf. It's some kind of hybrid between market and equal-weighted, so that you do get a big slug of the big names like BIIB and AMGN, but it also saves room for the small and micro-caps. 25% of the portfolio is either small or micro, and another 19% is medium.
Fidelity's biotech fund has beaten the market since 1988, and I'd guess that biotech was more of a high-flier in 1988 and more reasonably priced now. Anyway the performance of the Fidelity fund is evidence that a fair number of biotech stocks tend to work out very well, well enough to overcome the duds.
* partly via reading Michael Brush, although he tends to recommend individual biotech stocks rather than the etf
Have you noticed how everyone starts all their phrases with, "So…" I hear it everywhere now. It has crept in, and I find my self saying it.
It's an example of how behaviors and patterns creep in, spread, and take over.
Ideas can be like that also. I get ideas into my head from random readings and sometimes they take over my life. Some ideas have taken over the world, such as what Chair calls "the idea that has the world in its grip".
Jim Lackey writes:
So, at the end of the day, is from Carnegie type PR training courses. Like is from the kids and FB. I have been training the children how to steer the conversation. Yea, that is a marketing rep. Problem with some Millennials is their inability to carry on a conversation. They will say "wait what" as you state some crazy half joke funny mumbo in between as they do the 1x a minute phone check.
Hey dude! What is going on in the world? Huh ( I can't take huh), my reply is Huh, duh, what? Hey dude, you were just in the cyber space, somewhere else in the world, anything important going on in the WORLD….WIDE… WEB? Surprisingly, the kids will have some fantastic story to reply with. Other times it was a ghost text auto reply, NLP reaction on their 1 minute phone check. Ghost text, that is when you physically feel your phone vibrate on your leg, from your pocket, but it did not!
This thread is a few years old. I know it is greater than two, yet less than three years old because I feel pain. That is the sting of loss in the markets.
"What is interesting". That is the new conversational or transitional word replacing "so" for the past year.
What is interesting is I found a new way to judge if you're ready to trade. Play blackjack, count play basic strategy 5/10$ for four hours. If you can remain cool under fire, you're good for trading.
What is interesting is… I have zero business trading the markets. I found that the jacklegs on the table, dragon lady dealer and a bad run of cards pissed me off. I bet wrong once and the second I did it, I knew it and thank goodness I lost. That made me laugh. I got up tossed the dragon lady a 20 which was the best money spent. I went back to the bar and watched the Cubs destroy the competition. I trust I will not visit another casino for more than a decade.
Back to the kids. My age Gen X and above you mirror what the customer is doing with their phone. If they have it out, you put yours on the table. They feel comfortable. Perhaps they are waiting for a very important call. Ask.
Kids, when working with the 20's, you are well served to ask to see their phone. Then show them yours, which is funny. Then set yours out and every time they touch their phone grab yours and flop it back down with a dannng… Or best, if they have theirs out and do not touch it as it is turned over out of some sort of respect. Do the same.
Kids blow a fuse if they lose or leave their phone at home. Hey dude I understand. With out my dirtbikes I was hurting. The second we hit the road trip I wondered did I leave the iron on? Just joking, I wondered if I brought enough Extra Long MX boot socks and extra tear off lenses for my goggles. These kids today need their music, headphones and their computer in their pocket. I wish I had one when I was 12.
275d
"The economic consequences of a Donald Trump win would be severe"
by Lawrence Summers

On June 23, the UK will vote on whether to remain in the EU. On November 8, the US will vote on whether to elect Donald Trump as president. These elections have much in common. Both could lead to outcomes that would have seemed inconceivable not long ago. Both pit angry populists against the political establishment. And in both cases, polling suggests that the outcome is in doubt, with prediction markets suggesting a probability of between one in four and one in three of the radical outcome occurring. It is interesting to contrast the way that financial markets are reacting to these uncertainties. The markets are highly sensitive to Brexit news: the pound and the British stock market move with every new opinion poll. Analysis of option pricing suggests that if Britain votes to leave the EU, sterling could easily fall by more than 10 per cent and the British stock market by almost as much. It is widely believed that the uncertainties associated with Brexit are consequential enough to affect the policies of the US Federal Reserve and other major central banks.

It would in all likelihood be economically very costly for Britain to leave the EU and would raise questions about the future cohesion of the UK. It would also threaten London's role as a financial centre and curtail British exports to Europe.

What I find surprising is that US and global markets and financial policymakers seem much less sensitive to "Trump risk" than they are to "Brexit risk". Options markets suggest only modestly elevated volatility in the period leading up to the presidential election. While every Fed watcher comments on the implications of Brexit for the central bank, few, if any, comment on the possible consequences of a victory for Mr Trump in November.

Yet, as great as the risks of Brexit are to the British economy, I believe the risks to the US and global economies of Mr Trump's election as president are far greater. If he is elected, I would expect a protracted recession to begin within 18 months. The damage would be felt far beyond the United States. First, there is a substantial risk of highly erratic policy. Mr Trump has raised the possibility of more than $10tn in tax cuts, which would threaten US fiscal stability. He has also raised the possibility of the US restructuring its debt in the manner of a failed real estate developer. Perhaps this is just campaign rhetoric. But historical research suggests that presidents tend to carry out their major campaign promises. The shadow boxing over raising the debt limit in 2011 (where all participants recognised the danger of default) was central to the stock market falling by 17 per cent.
Ralph Vince writes:
What is not addressed is the question of what would be the economic consequences (and contrary to Dr. Summers musings, let;s keep it something measurable, like GDP growth) of another negative 100-500bln/yr in further deteriorated balance of trade over the next several years?
Are we willing to suffer another 2.5-3% drag on YoY GDP growth?
John Floyd writes:
Yes, as with another winner of the John Bates Clark award in the year prior the reasoning leaves much out and is ingrained in a certain hue. Nonetheless I find the tack interesting as we approach UK referendum, FOMC, US elections, Italian referendum, etc. in the coming months and the potential impact and opportunities in markets. Not quite up to Patton's statement to Rommel, but along the same battle lines.
Ralph Vince replies:

Agreed.
This is a period that is a serious test of traders and nerves now, more so than the usual, more than the past four or five hours at the bridge table. With this hand, it gets particularly interesting now, for those who haven;t dozed off and know what the t the contract is now.
anonymous writes:
As an extension to this line consider that one of the key tools in forecasting Bernanke's reaction post 2008 was knowing his previous writings and statements as well as direct words including something very close to "a Japan type situation will never happen on my watch". To that line of reasoning consider and read Yellen's work at SF Fed on the US economy and the influence of housing, etc. and I think that is a good roadmap to her speech today and actions coming in the future.
It is interesting to consider whether certain month's employment announcements tend to be consistently bullish or bearish. A former employee, writes to me that the May employment numbers have been quite bearish for stocks.
Bill Rafter writes:
The NFP report is always murky to me. It always needs "interpretation" which is why it looks different several days after its release. The big interests (from the media, at least) are the unemployment rate and the number of new jobs. Both are the result of rather obtuse calculations. I prefer the growth of payroll tax receipts which require no interpretation. The source is the Daily Treasury Statement, effectively the bank account of the government. Attached is the data from last week; no change in appearance since. It may not agree with the early or late interpretation of the NFP report, but it speaks truth about the actual job situation.
Stef Estebiza writes:
Employment data are smoke and mirrors, are more a political need to do to accept further cuts/taxes and justify these policies. The new jobs are precarious and at reduced wages.
anonymous writes:
I suspect that I read about the Chair's views on the unemployment rate in years past, but is it safe to presume that the numerator smoke/mirror terms cancel out the denominator smoke/mirror terms?
Or does the science of people counting treat the employeds different than the idleds at the tabulation level?
I've generally treated the unemployment rate as a good bit more reliable than the overall jobs number.
John Stuart Mill wrote 150 years ago: "I have observed that not the man who hopes when others despair, but the man who despairs when others hope, is admired by a large class of persons as a sage."
"Why Does Pessimism Sound So Smart"
I hope the topic of hobos remains fair game for the Specs, in the same manner as commodity pit hand signals and tip sheets and various other anachronistic and tenuous links to rudimentary communications of the past:
"Anthropologist Follows Los Angeles Trail of Century-Old Hobo Graffiti"

Phillips had uncovered a peculiar, almost extinct form of American hieroglyphics known as hobo graffiti, the treasure trove discovered under a nondescript, 103-year-old bridge spanning the Los Angeles River. At the time, she was researching her book, "Wallbangin': Graffiti and Gangs in LA."

"It was like opening a tomb that's been closed for 80 years," the Pitzer College professor of environmental analysis said of finding the writings and occasionally the drawings of people who once signed their names as Oakland Red, the Tucson Kid and A-No. 1.

"There's an A-No. 1, dated 8/13/14," she said, pointing to a scribbling during a recent visit to the bridge just around the bend from a modern-day homeless encampment.

Although all but forgotten now, A-No. 1 was the moniker used by a man once arguably America's most famous hobo, one of the many itinerant wanderers who traveled from town to town in the 19th and 20th centuries, often by freight train, in search of brief work and lasting adventure.

"Those little heart things are actually stylized arrows that are pointing up the river," Phillips said, pointing to markings next to the name. "Putting those arrows that way means 'I'm going upriver. I was here on this date and I'm going upriver.'"

Upriver would have been in the direction of the city's sprawling, wooded Griffith Park, in those days a popular jumping-off point for hobos looking for a safe, common gathering spot.
Bo Keely writes:
There are many groups having the adjectives you describe of subculture, anachronistic and tenuous, but hobos step out from the rest in learning to survive a harsh environment on the rails. Therefore they are also self-sufficient, hardened, and deal instantly with new bends in the road.
My hobo sign since 1985 has been the blue head of a mouse with a toothy smile and a teardrop in the corner of one eye. I got it at Tattoo Pete's in Denver. My mentor, Hobo Herb, suggested I slip myself a Mickey at a a local bar since I didn't drink, and to stagger into Tattoo Pete's for a discount and to cut the pain of the needle. However, I walked in sober and gladly selected a mouse head from a stencil album and had him add the smile and drop. The left shoulder tattoo became my symbol across America, where you may still find it written in chalk, charcoal or magic marker at the Denver BNSF yard on a then sapling, a wooden bridge strut at the Salt Lake DRG yard, a bridge pillar in the Roseville, CA RR yard, and some peoples' basements to form a colony of mice from coast to coast.
—
keep looking »
Archives
Resources & Links
Search