Our vines this year produced a much larger crop than anticipated. Maybe 2 tons, including an earlier pick for Rose' fermentation.
This last weekend we did the pick for reds. I hire a crew of experienced Mexican workers to pick the grapes into plastic lugs, and haul them up the hill where I transport them to our shaded sorting area. I did some picking with these boys but they are amazing. 5 guys - each not much more than 5 feet tall. But strong like oxes, and coordinated enough to carry 36# lugs along slippery slopes like I can no longer do. Couldn't ever, for that matter.
I generously tipped each of them and worried a little that they thought I was greater than them.
14 friends and neighbors formed the sorting brigade. In the shade the brigade picked off bird-damaged berries, leaves, etc. This year the grapes were left to ripen more than prior years, and I learned something: Pretty fruit isn't great fruit. Our crop already had many raisins and bird damaged berries. Raisins are ok, and the flavor improvement by waiting for full ripening through incessant bird attacks and heat waves was amazing.
The harvest party and lunch afterwards - featuring our wines - was great. Except for the neighbor who was drunk by 11, and failed in his function of sorting grapes in lieu of chatting up the on site women.
I had anticipated a bigger crop this year, but not this much bigger. As I write this there is 1000L of grape must fermenting in four containers in the garage. Fortunately I was prepared with enough fermenters, but I'm still short an aging tank that is to be shipped from Florida.
Wine making reminds me of my emergency medicine rotations as a resident. You have to think on your feet. No texts to consult, no one to ask. Each and every crisis you have to address to the best of your ability. (The Mrs is not on board as to the amount of work involved in this. But I think it is good for one's 62 year old noodle, to the extent that it forces me to learn and adapt like I was a kid)
The fermenting must is like a beautiful version of the irresolvable mess of humanity. There are thousands of compounds and enzymes going off in every direction, and your job as wine maker is to not destroy beauty and enjoy the ride. This kind of thing attracts controlling people who serendipitously succeed by letting go.
Here's to what California might have been, had the socialist putsch of the past 40+ years not robbed of us our destiny.
Check out the blind taste testing scene in the movie Bottle Shock.
Stefan Jovanovich writes:
Amen. I first saw California in 1967 on my way to VN and it took me 5 years to get back. Our daughter, who was born and raised there, and her parents now live in permanent exile from what was our near perfect homeland. None of us is ever going back, and we will always mourn for what was destroyed - the common belief that no one in private life had the right to tell anyone else what to think or do.
Kim Zussman writes:
I have done two Tours of Duty of living in the beauty of California, and I can confirm that the 1960s were very different, especially from a technologists point of view. The joy of creativity has moved to the effects of huge financial emphasis rather than intellectual idealism.
Our natural setting is still very desirable, but the feeling of open spaces has changed into me feeling claustrophobic in freeway traffic, escalating housing and living costs, and government that makes things worse.
But I see even more problems in the world almost everywhere else: Crowded Asia, Corrupt Latin America, poor overpopulated Africa, cold Russia, and dyeing Europe. There are too many people in all the big cities, and not enough for all the people to do. I fear the world will go through bigger problems before society settles on a more peaceful and productive system.
I went to the book release party for "Blockchain Applications in Finance" this evening. The author spoke, as did a Chinese venture capitalist focused on fintech projects.
She likened the recent ICO ban to the government's ban of cryptocurrency trading in 2013. In that case, they slowly relaxed their restrictive stance, allowing exchanges and cryptocurrency ownership.
In 2017, the Chinese ICO market was crowded with scam projects, and in typical Chicom fashion, the government announced an outright ban on ICOs to allow them to inspect each exchange and project, and sort things out. She was fairly confident that the Chinese government would again relax its stance, but with far fewer ICOs going forward.
Forget the unemployment numbers.
The question I've got is how much of a bump to the GDP is generated by the rebuilding of Houston and the rest of Texas hit by the recent inundation?
anonymous writes:
This will help: "The Parable of the Broken Window"
George Devaux writes:
I am not sure about the truth of the parable.
Consider that for years people transferred wealth to insurance companies. The insurance companies put liabilities on their balance sheets, and used the cash to generate net wealth.
With the event, the insurance companies transfer cash to the people (and reduce the liabilities on the insurance companies) to restore the destructed wealth. The insurance companies retain the net wealth.
In the longer term, people having seen the destruction build differently. The people are also more prone to secure insurance. The insurance companies use their collective wisdom to innovate solutions or at least improvements that reduce future destruction.
In summary, destruction forces improvements.
Russ Sears writes:
Banks and insurance companies cause the multiplier effect. the higher the leverage, the higher the multiplier effect is. Holding more reserves and surplus slows the speed of money. Hence rather than just GDP, it should have an "inflationary" effect as the speed of money increases. Prices also increase because of demand and supply shocks. We've already seen the effect on gasoline.
Rocky Humbert writes:
This is actually a complex analysis with many feedback loops. It is possible, but not necessarily true that short-term US GDP will increase due to the hurricane rebuild. Nor is it necessarily true that this will be inflationary, however, certain prices (such as local lumber and wallboard) will likely increase. I believe that the primary determinant on short-term and longer-term US GDP is what activities and investments and jobs will be sacrificed/diverted to the hurricane rebuild; what income will be temporarily or permanently lost; and what the relative multiplier effects are between these alternative uses of capital and labor and the hurricane rebuild. Furthermore, if the economy were in a recession with a high unemployment rate, the effect on GDP would probably be greater than the effect in a modestly expanding economy with a low unemployment rate.
For illustration, if my house was destroyed by a hurricane, and even if I have flood insurance, I will surely still have uncovered losses. I will therefore likely immediately reduce other spending, such as a trip to Disney World and eating out at restaurants and buying new clothes. I might also delay the purchase of a new car and other big ticket items because I will need to buy replacement furniture. More generally, local businesses will likely be disrupted — and productive local service employees will be laid off for days/weeks/months — resulting in less economic activity in the region — offset by an increased need for carpenters, plumbers, and tradesmen.
There is a debate among economists about the real multiplier effect from infrastructure spending. But even that debate assumes that the infrastructure will be upgraded and improved — not simply hauled away and replaced. But the multiplier effect is beyond the question on the table. The bottom line is: it's complicated…..
224c
If you plot daily range versus daily volume for the S&P over a long time interval you get the following graph. I have included straight lines illustrating that 2 distributions (relationships) are apparent.
anonymous writes:
Bill: Excellent visualization! This double hump result is surprising. Vic's random walk explanation was elegant and intuitive.
How does one intuitively explain the two humps? The most intuitive way would be a regime change of some sort — and primarily affects the measured volume.
Regime changes might be changes in market structure (i.e. HFT, commission-rate changes, plus-tick shorting rule changes, growth of ETF's, the way exchanges calculate volume including dark pools, etc.) The commonality of these regime changes is that there is a before-and-after …. so the second hump may be more/less pronounced after a give date??? If one were to do this scatter plotter for each year and make a moving slide show from the result, the result might look very differently…and give some interesting avenues for further research.
I'm a firm believer that being a bookie in high school prepared me far more for a career as a trader than anything I learned in a finance class.
This is an interesting article on how Vegas sports books are managing their risk for this fight. As an aside, there is usually 100 times the money bet outside of Vegas for an event like this than what is wagered in Vegas itself.
Eleven of fourteen Powerball ticket purchasers refused to sell their tickets to a reporter for at least twice the purchase price. Most feel so good about their numbers, their shot at the big one.
"@business insider: we tested an economic theory by trying to buy people's Powerball tickets for much more than they paid"
"Memory believes before knowing remembers. Believes longer than recollects, longer than knowing even wonders."
This quote by Faulkner says much though you'll have to read it over again many times along with Light in August before it sinks in. Faulkner knew much about tragedies which befell the South and wrote about them as honestly as anyone. Understanding the South starts with reading Faulkner.
Most of his books concerned individuals saddled with crimes and mistakes inherited from the past, borne for lifetimes and passed on for many more. Eventually even their statues grew tired, and only the memory of memories remained; and they wondered if the past had finally offered up redemption. Faulkner believed no; history never once forgave nor was ever forgiven.
Stefan Jovanovich writes:
Faulkner is the classic schoolie author. He is the Henry James of the South, and almost everything he writes about actual history is complete bunk. He lied about being in the Royal Flying Corp in WW I and seeing action. His only actual service was as a reserve cadet in the British Army in 1918 in Canada. The only "front" he saw was Toronto. "Pickett's charge was the end of the Civil War" because he and Shelby Foote say it was; the Confederates who were there - including the man in charge of the artillery, General Alexander - thought it was only a loss and no worse for the Army of Northern Virginia than Chancellorsville had been for the Army of the Potomac. The actual war - the period when there is not one bloodbath in a year but one each month that the weather permits - is won and lost in 1864; but that doesn't fit the story of how "they" drove Old Dixie down.
Faulkner's obsession with history is about all the lost Butler money of his mother Maud and her mother Lelia. He and his fiction mourned the good old days when Mississippi was the richest state in the Union, and his sentiment for the former slaves was the same bathetic crap that people indulge in when they talk about the old cars they once owned but were forced to sell.
If political blacks and their allies want to continue "the struggle" 150 years later, that is hardly shocking or surprising. The Irish in America were still marching and crying and complaining to the United Nations 250 years after the Battle of the Boyne; and the Irish Free State was still choosing to be neutral when presented with a choice between Hitler and Churchill.
Understanding "the South" starts with knowing that Faulkner never picked cotton, never missed a meal and never, ever had to eat shit from Yankees for talking funny; and that absolutely none of that matters, as history.

33d8
Aaron Brown on 1820s Northwest USA and poker's role in the invention of futures markets
Aaron Brown laying out his ideas on currency (also available in chapter 10 of RBR or part 7 of The Physics of Wallstreet: "The Physics of Wall Street: The Most Arrogant Book in the World? Part 7")
The most notable part of his thesis is that the standard story of futures markets (farmers love them) is false for farmers, centered on the wrong parties (should be centered on processors: millers, cleaners, shippers of grain), and backwards.
Brown claims that, instead of borrowing the cash to run a business, running the business, and repaying the creditors in cash, futures markets allow businesses to borrow something much more like what they will produce (wheat, electricity, FCOJ), and then pay back in kind—thus hedging currency risk. (This was especially important in the days of wildcat banks and soft paper monies—the wild west had little coinage.) Someone who transports wheat from St Louis to Chicago could short a location spread, for example.
Crucial to his point is that July 23 #2 soft red winter wheat at Minneapolis is *not* what I produce—it's merely similar enough that by rolling a series of short calendar spreads, I can continually borrow in terms *similar* to what I will actually produce.
In AB's world, not only are bonds, bills, notes, and corporate equity alternative currencies/numeraires –so is, with thick enough markets, each short spread on a commodity market. What's more, he claims that futures markets were not invented by anyone; they arose bottom-up out of a poker-playing culture, which had developed "clearing-houses" between 1820-1850, so that hedging credit risk/ currency risk in this way felt obvious.
Stefan Jovanovich writes:
As another Brown would say "AAAARRRRGGGGGHHHHH!!!!"
No one in 5th century Greece or 18th and 19th century Atlantic America thought that you "borrowed cash to run a business". If you could not deal in credit, you had no business to run.
The use of the term "money" seems to defeat almost everyone's understanding of these periods. There was no "paper" (or clay or parchment) money. Those were, like the Federal Reserve's small pieces of art, bills and notes - forms of IOUs. Coin - cash on the barrel head - was what you demanded from people when you no longer trusted their credit on any terms. Coin was valuable because the demand for gold and silver jewelry, plate and other forms of ornament was real and because, when there was a credit collapse, anyone holding coin could find great bargains by being willing to surrender their cash in exchange for - wait for it - bills and notes.
"Wildcat" banks were local credit merchants; people who lived within a day's ride or canal boat journey (also dependent on horses) had a pretty good sense of what the local wildcat's IOUs were worth. The conventional histories pretend that this produced a crisis because they were all written by people who found the anarchy of local credit dealing offensive. They wanted a nice, neat world run by proper people named Biddle.
anonymous writes:
I have not read the book. But I just read Aaron Brown's review. If he submitted that essay to an accounting professor, he would get an F. It is obvious to any objective observer that the proximate cause of the Bear Stearns and Lehman blowups is the same thing that blew up all of the S&L's in the 80's, Mettelgeselschaft, and countless other operating companies: they held illiquid long-term assets that were financed with short-term funding. Period. End of story.
Aaron Brown evidently has a large brain that is similar to Nassim Taleb's but he lost my respect when he wrote: "But everyone with a brain agrees that (a) derivatives are at the heart of things and (b) the essential aspect of derivatives is not contracts that reduce risk by specifying prices in advance but the system of exchanges, clearinghouses, and standardization that replace credit risk with liquidity risk."
Absent a surprising development since his last medical exam, Rocky still has a brain. And with that brain, he has written several laws — laws that have served him profitably over the past decades. One of those laws is that when a market becomes dominated by arbitrageurs and second-order instruments (whether it's merger arb, convertibles, mortgage backeds in 1994 and again 2007, CMO's etc etc etc) — it will blow up. Always has. Always will. And there are many many reasons for that. Note to Aaron Brown: (1) DERIVATIVES ARE NOT THE HEART OF THINGS. THAT IS WHY THEY ARE CALLED DERIVATIVES. (2) There is nothing remotely interesting, novel or insightful about your (b) observation. Anyone who has taken an introductory course in Finance understands there is a difference between Solvency and Liquidity.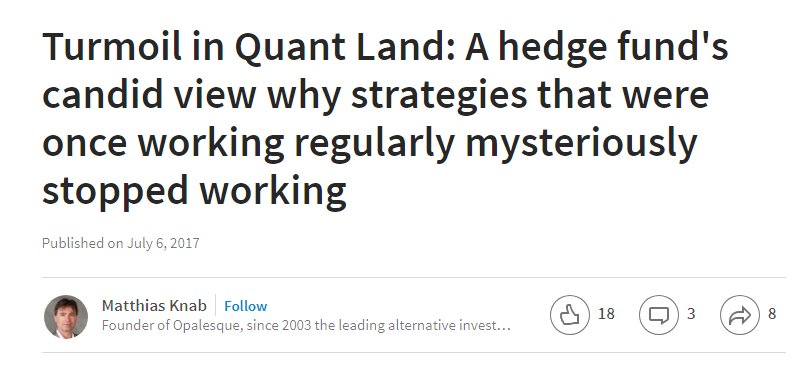 A great read:
"Turmoil in Quant Land: A hedge fund's candid view why strategies that were once working regularly mysteriously stopped working"
J.T Holley writes:

The Law of the ever changing. The rudder is still the objective standard. Just try a little bit harder.
Use the objective but become more subjective while using the objective as a ruler.
Count. Then count again. Count some more. Die counting.
Adam Grimes writes:
A broad question on this topic.
Thinking about volatility, I understand how selling vol can depress implieds. This is obvious and if there's an ever-present offer on volatility (e.g., from banks selling for "yield") this would have an impact on pricing of those derivatives… but am I correct in thinking that there's no mechanism whereby this can actually effect realized volatility? And if realized volatility were higher (it obviously has not been) then the mispricing of those derivatives would be clear and the sellers would be crushed. We also could not have a situation where pricing of implieds comes dramatically apart from realized vol for an extended period of time because there is a day of reckoning on most of those instruments.
I can easily understand how buying and selling might, for instance, erode cycles or seasonality in the underlying and would quickly erase arbs, but I don't see how buying and selling pressure in a derivative can affect realized volatility. (Again… just to belabor the point… impact on implieds is obvious.)
I could imagine being a very deep-pocketed seller of vol and then operating in the underlying to dampen swings there, but it would seem that I would quickly magnify my risks to unacceptable levels without any assurance that I'd be able to accomplish what I was trying to do.
Am I missing something here, or is there a missing piece to this low vol puzzle in general?
Ralph Vince replies:
Adam, YOU'RE not missing ANYTHING. The notion that too many sellers of options dampen implied vol., if it were true, would create a wonderful opportunity to buy options, which, ultimately, reflect outcomes consistent with the historical vol over the period the options have been held. That is to say, the actual outcome of price distributions between the day I buy the options and the day the expire is, datum est, a function of the historical vol over that time window.
Ultimately, like a psychotic mistress you cannot shake, implied and historical can never be too far away for too long.
anonymous writes:
Yes, this piece seems to be catered towards those whom are subscribers or clients of the author. I like to think that longevity in systematic/quantitative strategies relies on creativity and flexibility more than a fundamental understanding of statistics or arithmetic.
As Chair said "don't try to make money the same way twice".
If too many people are only focused on selling vol because that has been the main source of alpha over the last 3 years, then it would seem reasonable to expect those same actors to see heavier drawdowns and volatility being pushed like a hydraulic press into over leveraged players. A more prudent observer would find a way to take advantage or quantity some of these "irregularities".
Zubin Al Genubi writes:
A couple of questions remain unanswered: Why has volatility been so low?
Other questions: why is inflation so low with such low rates?
Won't some of the old strategies start to work again once this low vol regime ends?
Personally I don't even bother to trade the low vol. Better to travel.
Paolo Pezzutti writes:
The concept of ever changing cycles is always valid. Competition on a set of inefficiencies exploited by more and more actors reduces gradually the edge. It has always been like this. The issue is that no edge is given and working forever. Innovation and research can never stop. One has to continue counting, find new regularities , dismiss those who do not work any more. An area of research in this regard and discussed in the paper is how to exploit the growing sector of passive investing and etfs. What are the new regularities that these growing actors are creating for the speculators to exploit and profit from?
anonymous writes:
They didn't take on enough risk, it's THAT simple.
What a pile of yadda yadda, "We don't really know why things didn't work as well as they had in the past, but we've fixed it because we have a lot of smart people working for us."
A failure-justifying amphigory, and fails at that too.
anonymous adds:
Managers have to have a story to tell, especially when they under-perform the benchmark. The negative effects of index funds and ETFs is a pretty common part of the story these days. I am very skeptical because, from the cheap seats, it seems that if you took all the passive money and gave it active managers, they would wind up in aggregate holding the same positions as the passive funds held, only minus bigger fees. Following that logic, one consequence of passive investments would be higher markets because more of the customers' investable funds actually reach the market rather than being siphoned off by intermediaries. Which means that intermediaries will need to find new ways to siphon off funds.
3147
I'm not unfamiliar with the VC world, and I'm baffled by the size of the filecoin raise. Can anyone provide insight?
Andy Aiken writes:
In effect, Protocal Labs, the company behind Filecoin, has eschewed VC funding and simultaneously made a gambit that selling the coin will stimulate quick adoption of their app.
1) In contrast to other ICOs, Filecoin deliberately designed the ICO to be SEC-compliant, and thus could allow US investors
2) the timing could not be better, with Bitcoin and platform coins such as IOTA near ATHs. It has been hyped in a well-orchestrated marketing campaign.
3) the project/app has immediate practical value, and similar offerings have already been implemented in such projects as Sia and Storj.
4) the coin is the transaction token, and does not represent a share of the company. Think of a Filecoin as a unit of revenue, not as an indication of valuation. Consider Walmart: annual revenues this yearwill be about $500B, while Walmart market cap is <$250B. The relationship between Walmart revenue and market cap depends on other variables, such as operating margin.
I did not participate. My view is that the project will succeed and be profitable, but that the valuation is rich given the established market presence of Sia and Storj, not to mention cloud storage offerings such as AWS. But with AWS or similar cloud storage, a user is not able to generate income from their own unused storage capacity. There is a financial incentive to use apps like Sia, Storj, and Filecoin.
The future value of the coin will depend on adoption. Sia and Storj are not very easy to use. If Filecoin can make their user client easier to use, then it could well deserve the valuation.

The hysterical reaction of media commentators and graveled foreign policy pomposities to Trump's "fire and fury" reminds me of the reaction to Reagan's hot-mic joke that "we begin bombing in five minutes".
Although now the left now discusses Reagan in hushed tones as an idyllic "good conservative", it was not so at the time.
Isomorphismes says:
I have never read a pro-Reagan leftist. Even centrist American liberals (eg Robert Reich) conveniently count (as noted by Mr Terrill) America's decline as starting with his presidency.
Andy Aiken adds:
That was then, this is now:
https://www.nytimes.com/interactive/projects/cp/opinion/election-night-2016/the-example-of-ronald-reagan
https://www.commentarymagazine.com/articles/the-liberal-misappropriation-of-a-conservative-president/
https://thinkprogress.org/10-things-conservatives-dont-want-you-to-know-about-ronald-reagan-7a87723a4f68/
http://www.politico.com/magazine/story/2017/06/26/how-the-right-gets-reagan-wrong-215306
We have seen Korea crises before. Panic abounds. Then markets bloom, again.
Well, one can never know when this phenomenon will fail and panic might be well founded. But based on logical imagination of how the supposedly irrational dictator also knows not to get pulverized on one hand and based on the history of how such panic has been induced from time to time and then dissipated…
Not sure, where to get the precise dates (week of heightened rhetoric N Korea style) and the price action through that week and next. So excusing myself out yet again from trying to count such things out. Perhaps a spec will have ways to extricate such dates and might run numbers.
This note leaves a hypothesis, the Dictator is either the smartest Put Writer in this world or is being deployed by the smartest Put Writers in the world to indulge in collection of wages of selling fear and panic, from time to time.
Peter Ringel replies:
I guess some Wyckoff-style manipulation goes on with North-Korea related news. Once the news is on Bloomberg it's old news. There is intelligence about NK every day - there are talks with NK every day ( someone, somewhere ) - there are new developments every day | yet only sometimes the news reach Bloomberg & co.
One explanation could be, that geopolitical risks are not well understood and managers go into cash once NK news hit Bloomberg.
This should make NK news a great tool if someone wants to shake out equity bulls.
(Sorry, I offer lots of opinion, but few facts)
Back when I was an honest hustler with more brains than money in the sport that was replacing bowling as America's greatest pastime, I could not resist testing my best game by betting on it. Honest as a Michigan farm implement, with an indomitable backhand, it was the act and then the action of making the bet a win that counted. I refused to take any good person's money. If he was an evil cheater, I doubled the bet.
In the same year that I was the best shooter in the ugly sister sport of racquetball, 1973, Bobby Riggs smashed onto magazine covers and into world news by defeating Margaret Court in the Mother's Day Massacre. A few months later, slandered the 'fattest sexist pig in history', he stepped up to legendary charming Billie Jean King in the Battle of the Sexes.
You only need to know the hustler's mentality to know the outcome. You don't need to read about the mob riding Bobby for a debt, secret locker room conversations overheard by a janitor, or diagnose his supposed ailing 55 yea- old body. Just watch the video of the match and how he jumps blithely over the net after match point to congratulate the winner King.
I'm sure that he threw the match because these would have been my thoughts, and were them, when I battled the same year nearly every female racquetball champion informally or in exhibitions playing opposite handed.
Bobby said to himself, 'She doesn't stand a chance of beating me, the odds are long against King at 8:5, I'll bet a hundred thousand on myself, and tell my friends to do the same, throw the match, and still be able to get a date! Then with the first match publicity I'll make a million on the rematch.' So, assuredly 30,000 people in the Houston Astrodome and a global audience of a further 50 million watched him throw the match.
Riggs was the #1 world player for three years, won Wimbledon, and the U.S. Open. I also threw a few matches rather than take a good woman's money, and then had them treat me to a date after the match.
Andrew Hollan writes:
During my 8+ years of investigating all aspects of Paul Haber's life I interviewed a high powered Chicago lawyer that saw Haber give 15+ points and the serve to a Mob family's son who was gifted with a power serve and a good kill shot repertoire. The Chicago mobster got hot and beat Haber in a 21 point game.
Haber did not have money to cover the $ bet and they were going to beat him to a pulp or kill him. The lawyer paid Haber's debt to save his life. The attorney said the Chicago mob had a group that just played 4-wall handball within their own group but Haber being Haber got himself in their group that day by placing bets with them and giving points and the serve to start the match.
I met Bobby Riggs at the Houston Racquet Club. My group was young wooden racquets Racquetball players. He stood out to a 16 year old Andy Hollan. I played the Juice's driver Al Cowlings at the HRC too. It was jaw dropping in later years to see the Bronco ride with them on a split screen with the Rocket championship game vs. Knicks on the other 1/2 of the screen.
Bo Keely writes:
The way Haber sometimes worked that hustle was to throw the game and collect a percentage of the debt paid by the party to the mob. No mob family son was going to beat Haber with 15 points if they played all year, but Haber had to let the mob save face, while making his fee.
215e
The price of a lumen-hour in British pounds adjusted for monetary inflation
I did not use a single piece of paper money throughout the Baltic Scandinavian countries. Everything is cashless and wireless. Even in euroland I had trouble getting rid of my Euros. The cards have no foreign transaction fees and an attractive conversion rates.
Scientists have a lot of pressure to publish and often a null result won't publish. Some speculate that hypothesis creep may affect reproducibility. It's like curve fitting in finance.
We just visited Copenhagen, Denmark. It's a beautiful city thronging with tourists. Very few Chinese tourists…they were all in Russia. Construction on old and new everywhere. Just below Stockholm on the beautiful woman index. Canals, open squares, spires. All the young people ride bikes and drove Uber out of business. Everyone speaks perfect English. Food and lodging is expensive. Cashless everywhere.
New Nordic cuisine was the rage in all the trendy restaurants.
Denmark used to be feudal society. My theory is there are trickle down effects from ancient history. People stopped at traffic Lights: bikes, pedestrians and cars. Every follows rules, no litter. There is an undercurrent of compliance and social conformity. Those in power positions act high and mighty and expect compliance. Anecdotally a waitress was afraid to bring food problems to a chef. An Airbnb host complained "I am not your servant!"
There was no attitude of self entitlement or the attitude so prevalent in the US that the rules do not apply to me. A similar effect operates in Japan where the nail that sticks up gets pounded down.
The Polish Zloty is .28 USD but at a recent big piroshkis lunch for six the entire tab was about $40 US. Real cheap. No political unrest in Gdansk. Streets were not as clean as Sweden or Finland.
The average monthly income is $600 US in St. Petersburg. The average apartment rents for $400 US so they share a 2br.
Food is relatively inexpensive and fresh. Caviar is $40 an ounce.
A cop stopped our limo driver. A long negotiation ensued resulting in a $100 payoff to avoid a one year license suspension. This is apparently common. Doctors also require payoffs for "free" healthcare.
Submarines and warships lined the river ahead of Putins visit to his summer house. The summer house was an imperial palace.
It hailed grape sized hail. The weather was sunny and 60s with occasional rain and thunderstorms.
The port is huge. It makes Oakland look small. It must serve the entire Russian economy.
279d
Indian equities have been smoothly chugging along. Flagship indices at PE of 18 and some pink papers writing its already the most expensive market in the world. Another headline that caught my eye today was that Market Cap of Indian stocks has reached 2 Trillion USD, whiskers lower than that of Germany & Canada.
No, I am not describing the current moment as a bubble, AT ALL. Yes this market seems valued and while it is flirting very very close to the first 5 digit round number, the magical 10000, there is a much deeper bubble building up and the current market is nowhere close even its onset.
Before I lay my two line thesis, at the end of this note, let me share an image that was circulating much through market-mens' whatsapp here today.
In the local market-colloquilism, the market operators are typically alleged to make the public wear stock at the tops. So when a wearable cloth image was going around on Whatsapps today, one could not miss recalling old posts on the list regarding the struggle ahead of a big round and its eventual release. Well thats a digression into the short term.
The real big bubble factors could be:
a) The world needs its next, bubble. This is a key surmise for one to guesstimate where the next bubble will rise. [More on this on a separate thread, why the world needs the next bubble]
b) Sobriquet of fastest growing economy already bestowed.
c) Political risk computes on India are at all time low with a uber-dynamic CEOesque Prime Minister. Valuations are a function of confidence and quality of management in any security. India was ranked as having the highest confidence in its Government amongst all countries recently, with 76% of the sample stating so, highest of all countries.
d) Cutting the long list of so many other potential factors that may appear to be mere bones, when I put this piece of meat on the table: The Government may very likely drop the Income Tax Rates from the current 32% to almost 12% or 10% before the General Elections in first half of 2019. It might do so by way of a policy to bring the Income Tax rate down in 5 years from 32% to 12%. Many reasons for the Government to do this:
i) Very low rate of compliance right now. The Laffer Curve may be put to play or expected to put to play. ii) Black Money, or unaccounted wealth of Indians, stashed in the banks around the Alps has been a key element of all political rhetoric. Destroy the device that motivates c reating black money, a.k.a. high Income Tax Rates so there will be huge jump in disclosure of incomes. There may be a huge flight of capital inwards into India too.
e) For now, the thing that may be important is, whether or not this much of a tax regime tectonic shift comes or not by 2019, these expectations will be taken very very seriously in the next eighteen months.
So while through the school of mumbo & jumbo, with this indicator or that indicator or this study or that study will keep pointing to a 5% dip for traders to keep playing, the huge huge short gamma, short delta risk on India will be out in the open pretty soon.
In the long run, before we all are dead, the expectable income is truly only gains in taxes and reduction in the cost of capital.
Alston Mabry writes:
Thanks for the analysis, Sushil. I notice too that most estimates of currency valuations show the rupee as one of the most, or the most undervalued.
Peter Ringel writes:
This sound like wonderful news for India!
I am quite a Modi fan boy myself. I am happy to read, that his administration has not lost it's drive yet.
I think there was a lot of FDI into India because of Modi – like a Trump-like catalyst and these tax reforms sound very healthy to me.
I am very surprised that Modi is able to do this.
After decades of socialism, related red-tape/corruption and state-sanctioned monopolies I had pretty much given up on India.
I was wrong and now I think the potential in India is huge.
Thank you for the update, Sushil.
Charles Pennington writes:
As of January 2015, the Big Mac Index had the rupee 60% undervalued. The only two currencies that were more undervalued were the Russian and Ukrainian currencies, 72% and 75% undervalued, respectively.
By a long shot, the Swiss franc was the most over-valued based on the index, 57% over-valued. Second place — Norwegian krone at 31%.
Only 5 of the 57 currencies listed were over-valued against the dollar.
I was a little surprised to see Hong Kong at 49% under-valued. Supposedly a Big Mac costs $2.43 in Hong Kong and $4.79 in the U.S. The U.S. number seems high — does that include fries?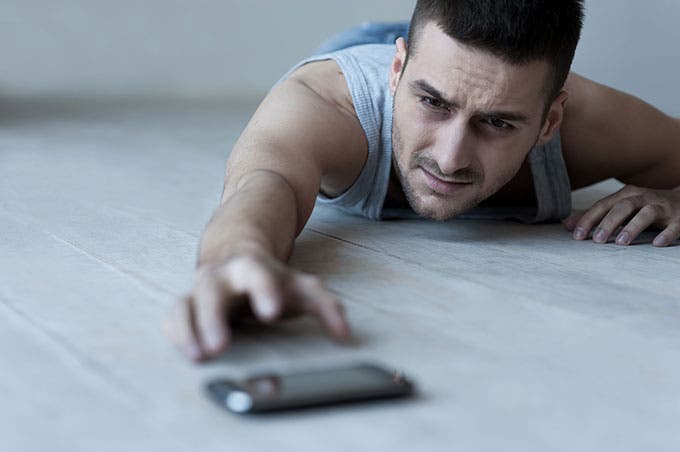 It's been ten years since the iPhone came out. Walking around NYC I see they have 100% penetration. What I have noticed is that the most vulnerable seem the most entranced and glued to the screen: children and people who appear uneducated. While the benefits are clear and the social connections good what I wonder about are the more sinister aspects of controlling visual and audio input using well proven methods of subtle influence. Much of the content is powered by ads and commerce. I wonder if there is a unifying effect? I wonder how many are killed by walking in front of buses or hitting something while driving. Definitely a major world changing trend in in progress.
In Georgia (the country), the most amazing thing about it is the drinks the country offers. It's said wine originated in the region thousands years ago. Now one can buy many very good wines and beers at low prices. And craft beers are sold in supermarkets where they fill a plastic bottle from the tap directly. So we tried to take good advantage of it by tasting as much as we could. But the effect is that we got more sleepy than normal.
In Vietnam, the most prominent drink is the coffee the country produces, mostly robusta. In every corner of any town there are coffee bars where local people drink and chat with friends. One can also easily buy freshly ground coffee in many shops, and a unique handy coffee maker that is very convenient for travel. So we also tried to take good advantage of it by tasting as much as we can. The effect is that we stayed high-spirited most of the time.
Does the drink in a country affect its productivity? My experience says yes.
anonymous writes:
Except that you could add a control and look at the success of Vietnamese immigrants in the US, academically and financially. Perhaps the booze is less cause than effect.
2933
I noticed an article today a la E that some sort of weed killer is accidentally killing crops and another that marijuana crops may displace food. Unintended consequences dept. RJA finally trying to stop going down?
In the book Presuasion recommended to me by The Chair the act of reciting or singing together or marching instep creates subconscious feeling of group unity leading to greater willingness to help other group members. A similar technique is used by churches and armies.
I find it to be a much different game involved when managing a big winning position than dealing with any size losing position. Sometimes the market moves render even the best trading plans moot, either side, win or lose. The Mistress broadly encourages one to abandon reason and science, imploring one to trade in an emotional, "seat of the pants" mode. The mistress tends to endow a winner with self doubt and adds a double dose of hindsight just for kicks. She messes with confidence levels, tries to decrease humility, increase hubris, and whispers in your ear some small suggestions, that if followed will cause personal ruin. It is important to note that the mistress is fastidiously equal opportunity, sowing discord among winners and losers alike, and all at the same time.
Losers are easy to deal with…..get rid of them quickly, learn whatever lesson is presented, and move on. It's the very rare big winners that are most perplexing….there's not much material out there on how to deal with them.
Thoughts?
anonymous writes:
Jeff writes: "I find it to be a much different game involved when managing a big winning position than dealing with any size losing position."
I agree with this statement.
And why might that be? Is it because we have trouble keeping positions open — that is, "cut your losses and let your winners run" is much easier said than done. Or might it be that we suffer from a personal guilt/insecurity that subconsciously believes we don't "deserve" to have an big winning position? (See: Prospect theory). Or perhaps it's more mundane: a lack of strategic tactics and discipline.
Whatever the reason, it's what I call a "quality problem" — so long as one doesn't believe that "no one ever went bankrupt taking a profit." Taking small losses and small profits is a surefire way to bankruptcy.
Julian Rowberry writes:
How many times a year do you have to cut losses? How many times a year do you have to manage a big winner?
anonymous responds:
The Pareto Principle states that, for many events, roughly 80% of the effects come for 20% of the causes. But in fact, if one is trying to beat the S&P500, it's much more concentrated than that. According to Cliff Asness, each year for the past 20 years, the top 10 stocks have accounted for about 45% of the total gains. (There are different ways to calculate this — but the gist is the same: if you are long-only and own a concentrated portfolio, then owning those few winners is absolutely essential. It's left as an exercise for the reader whether this is one and the same with the so-called Momentum Effect.)
Similar phenomena occur in commodities…
This underscores the difficulty — perhaps even futility — of calling "tops" and "bottoms." This isn't a recent phenomenon either. I've seen some studies that show the most outsized gains occur in the final stages (so-called "blowoffs") of markets. So if you are trying to beat a benchmark (which is the most intellectually honest way to invest), then the only way to explain away those missed gains is to (a) pick a different timeframe for the benchmark and/or (b) couch things in terms of "risk-adjusted" returns or (c) pick a modest, absolute return benchmark.
Raph Vince writes:
Je me regarder.
There is absolutely nothing to consider here on this question but to further muddy the answer, and the only way to arrive at the answer is to first solve the fundamental, personal reason as to why you are here.
What are you seeking to do? This is true whether you are looking to trade Cook Co GOs, Natural gas futures or at the cheapie blackjack tables in Biloxi.
What are you trying to do? what is your criteria? And if the answer is simply "To make money," or "To make more money than ybidyblibidyblamgozoo," then you are among the deluded masses who will part with what you've brought in this in only a matter of time.
The single clearest denominator between those who loose what they have and those who do not is that the latter know, very clearly, and with respect to risk and timeframe, what they are doing here. Whether you're playing cards at the caddy shack or venues higher up the food chain. Once a person goes through the rough the honest and realistic self-evaluation, given their abilities, of what they can do and seek to do given their personal limitations, can they then attempt to answer such questions as posed on this thread.
Galen Cawley writes:
I have found that piecemeal exits work best based on three different mechanisms: first, your personal utility curve (this can and should be programmed), second, a bayesian updating of the premise of your original entry, and finally, pure market action (some sort of trailing stop). The first type of exit is based on your psychology but has the beauty of not being made in the heat of the moment. The second type is logically based on your methodology, and the last one lets the position run as long as the market dictates (which can certainly escape the logic of your particular system). Occasionally, I'll give in to discretion by throwing a virgin into the volcano, e.g. selling a one lot during a runaway market, or liquidating a small portion after persistent daydreams of fantastically extrapolated returns, knowing and hoping that I'm usually wrong.
anonymous writes:
The problem with getting out of trade too early, is "you don't know what you had until it's gone". In other words, you fail to realize the true value of the trade, until you're out. In essence then, it comes down to a problem of "recognition". One must be able to identify and acknowledge if a trade is simply a random move, or if the market has crossed some threshold; and one has been presented with the opportunity to take full advantage of "the move". At times, the argument is logical, intuitive, and almost compelling. But, at other times, the process can defy logic, be counter-intuitive, and render one doubtful. Of course, with the exception of a post trade analysis, one never knows for certain if their assessment was correct; so one attempts to eliminate bias and doubt, and reduces everything to past experience and probability.
Jim Davis writes:
24a7
First the technology changed. This improved the cost. The improved cost changed changed the mix.
Better materials of construction permitted the maximum allowable inlet temperature for gas turbines to increase from about 1500F to 2300F. This resulted in efficiency improving from about 25% to about 40%. Even with the higher efficiency, the exhaust temperature of the gas turbine increased by several hundred degrees. This higher temperature resulted in higher efficiency for the steam portion of the combined cycle and lower relative capital cost. Now total efficiencies are in the range of 60%.
Horizontal drilling and fracking resulted in falling gas prices in the face of rising demand.
Steve Jobs (and maybe Rick Perry) was right–sometimes supply creates its own demand.
Via technology.
I thought this was an interesting paper on Autophagy and Lifespan.
Is there a market connection? Nutrient starvation and caloric restriction sound like a market with low energy/volatility. During those phases autophagy starts working replacing dysfunctional hormoneles and proteins from the cells making them stronger. Similarly a market that has low volatility like the last year's market is getting stronger internally as strong hands are buying from weak hands who are dysfunctional.
My father (RIP) joked back in the 1980s that when our local northeast Ohio mall died that it would make a great prison. At the time we laughed because we never thought the mall would ever lose its appeal–I mean it had an Orange Julius store in it–what could be better than that? Well that mall did die and it still is just one huge boarded up bereft eyesore. The mall up the road 3 miles in the next town just lost its Sears anchor –recent December announcement. And this mall will be the next to die. Another 5 miles up the road in a better neighborhood is a mall that had to restrict unchaperoned teens on weekends due to a mass teen flash mob that went wilding–terrorizing the people actually shopping. It will be the next to go–people do not want to be harassed in a captive space when they go out to shop. The trend seems to be more of these outside based shopping plazas where you walk outside and stroll from store to store and enjoy open air and green space, etc. The "everything under one roof" concept seems to be going away.
What will eventually develop out of these dinosaur chunks of dead mall space in prime locations in less that prime towns? These towns lost middle america–maybe prisons, or halfway houses, or a la Trump–new job training centers, or low rent housing for displaced illegal aliens, or detention centers for questionable illegals, or new factory centers for returning blue collar jobs. I do not know the answer.
anonymous writes:
The dead mall long standing empty property and another one about 20 miles away were bought by Amazon to be turned into warehousing distribution centers . Both will be high tech built for drone delivery. Not many flesh and blood workers to be getting jobs in these places. However, the building trades will be quite busy and there will be contractor dislocations and shortages of cement and rebar, etc to be anticipated.
Rocky Humbert writes:
It is arguable that this country has way too much retail space. It is arguable that Class A malls will survive, but Class C malls (that still look like the 1950's) will fail. It is arguable that population movements will render some malls unprofitable. It is arguable that the valuations of REITS are too high relative to their growth prospects and trend in interest rates. But the "Anchor Tenant" is a legacy of a bygone era….
Lastly, I will speculate that people who live in large urban centers (especially New York City) have little understanding of the social phenomenon of malls– and how they are the climate-controlled "main street" in many places.
I have a friend who set up a bitcoin mining operation in Texas. After a pilot operation with 20 servers he just added another 50. Some interesting points on the business; At BC $2300 he makes back all of his capital in around 6 months, after which his break even on variable costs is around $1200 BC, everything above is profit. He converts bitcoin to $$$ regularly. Power accounts for about 25% of his marginal costs, though he worked an arbitrage on the power and is getting below market rates. All the servers must be ordered from China and there is waiting list.
He says Iceland is becoming a big spot for miners because of the cool climate and subsidized green energy. Cooling is important as overheated servers run slow or stop. The business model is closer to a lease than anything overly technical; renting servers to pools of bitcoin users. The calculating programs to verifying transactions are all pre-loaded in the servers and require just some basic set up. After which, he runs it all on his smartphone.
The biggest risk is something happening in the first 6 months, as well as having reliable cheap electricity. After 6 months, if BC prices get to low he will just shut off the servers, but if prices stay the same or rise he participates fully in the upside.
21e9
There are almost as many negative headlines about crude coming across my feeds as there are about the prez.
Alston Mabry writes:
I was just looking at some of the oil service companies and how their total equity+debt is less than the property, plant & equipment line on their balance sheets. That could well be a realistic assessment if oil is dead. But it's awfully tempting.
Back in September 2015, GS introduced their first active beta ETF to much fanfare, including the fact that the management fee significantly undercut competing products. Time enough for a reality check. Total Return Since Inception:
GSLC: 25.93%
SPY: 30.02%
Annualized equivalents:
GSLC: 14.82%
SPY 17.04%
[Note: results from 9/30/2015 to 05/31/2017]
Hernan Avella writes:
It looks like the same can't be said abut Blair Hull ETF (HTUS). It seems to be accomplishing it's goal, beating SPY since inception and with less volatility. I haven't looked under the hood of fees, distributions, taxes. But superficially looks good.
Rishi Singh writes:
The return/sharpe are meaningless for a sample size of a year, espeically as the fund (according to prospectus) is balanced quarterly. I would want to see tracking error of live results vs their backtest. Also - I don't think people would buy this ETF expecting a return > than SPY every year, but for the correlation benefit. Again, what's the backtested corr, vs live and tracking error?
Russ Sears writes:
I would respectfully disagree that "return/Sharpe are meaningless for a sample size of a year" because if they have had 4 quarters, it should give someone watching an idea of how stable each part is compared to S&P, and idea of its volatility. The returns/Sharpe may not tell one much but the individual data points of 4 quarter returns and volatility/correlation the picture has become clearer. While I would agree that it may not be enough to make a statistically significant conclusion, I would not even use a fund for diversification/correlation if the volatility/correlations to standard benchmarks are not somewhat stable. And the poor start does not bode well for the fund's strategy's alpha's consistentcy.
Further, if you had invested say $100 million of some institutions funds in the fund with a benchmark of S&P arguing a $2.6 million under-performance would not be something I would want to defend too rigorously or try to initiate the fund.
A few years back, it seemed like Carnival couldn't get out of its own way, and one person opined that maybe there was some form of employee espionage at work.
It seems that the disease has spread to United. It's having a true annus horribilus:
"United passengers left terrified and injured after turbulence on US flight"
"In the next 30 years, the world's pain will be much greater than its happiness," Ma said at an entrepreneurial conference in Zhengzhou, China. "Social conflicts over the next 30 years will hugely impact every industry."
"Machines should only do what humans cannot," Ma said, adding "only in this way can we have the opportunities to keep machines as working partners with humans, rather than as replacements."
"Fifteen years ago I gave speeches 200 or 300 times reminding everyone the internet will impact all industries, but people didn't listen because I was nobody," he said.
"people should prepare for decades of social upheaval and pain as the internet disrupts the global economy."
An old high school friend (who reads and has commented on DS) recently told me that he is burned out in his career and wants to trade FX for a living. Apparently he knows 2 people that make a living trading through one of those shops. I gave him more than several reasons why he should consider taking a pass on this new career, but he's going to a 4 hour seminar to learn why FX trading is the way to go. He is willing to invest $10K in this venture. My immediate comment when hearing about his limited bank roll was that he would need to generate an extraordinary return on his money just to make a living and that would be near impossible. I ask the list for some guidance….questions he should ask the FX broker, questions he should ask himself. I've tried to talk him out of this, but he is still considering taking the plunge. What are your thoughts about someone 60 years old, quitting his job and trading FX on a $10K bankroll. I know my thoughts, but ask the list to add some of their own.
Generally speaking, when casual acquaintances ask me this question, I tell them that they will do better going to Vegas….at least when one blows through the $10K bankroll, they might get a few comps….the mistress of the market will just take one's money without even a thank you kiss in return.
Stefan Jovanovich writes:
Cue Marcel Proust: We remember the stories of our lives but there is very little of the past that our nervous systems actually keeps in the present.
One of the lucky and tough survivors of the torpedoing of a merchant ship sinking in WW II described the part of the whole thing that stayed longest in his active memory.
It was the voices of the barely 20 year old seamen in their Mae West's calling for their mothers.
Jeff's friend seems to be another believer in the age-old faith that Mommy is still out there somewhere and will magically save us from the hardships of shipwreck.
Bud Conrad writes:
Read the opening personal story of Education of a Speculator for an example of how hard the high leverage can become. You could quote me as saying: "I wouldn't trade forex without a $300,000 portfolio." This kind of desperation often accompanies market reversals. For forex I don't know what the change will be, but I would warn your friend in the strongest terms.
anonymous writes:
I think risk of ruin is too high if you're under 100k bankroll. With 10k there is leverage needed to make a living, but with a 100k you can survive a couple bad streaks.
Jim Lackey writes:
Good afternoon, Chair, Brothers, ladies and gentlemen. Interesting post, I just caught a young man screen watching. It's the stare of hope. If one would focus enough the prices would go our way. I was asking him if he wanted to buy the truck or not. He cursed and I knew it was about something online. I said what is going on dude? He said "look at this. " He motioned me to look at his screen. It was forex quotes, I said, what is your position?. "Long the Euro and they said it is going up because….". I asked who are they and why would they tell you and what is their position? He looked up and………., huh? First off one must start with individual stocks 2-1 only. Secondly they always know and I was always the last to know. Huh? Do you want the truck or not? He looked back at the screen and said "but the Euro….." If he bought the truck I would have given him a few good books. I'm sticking with trading cars and trucks. It is not a very profitable business margin wise. It is a lot of physical work. I am in excellent physical shape. I can sleep at night. I'm not sure if it is a permanent disability, but I have lost my ability to take risk in the financial markets. However, I would never discourage anyone from speculating for a living. Buy them a cup of coffee and after an hour see if they would read the good books. Specs are honorable and benefit society in ways that I did not comprehend until years after I hung up the racing helmets.
Larry Williams writes:
While I've already agreed with the majority comment on the subject let me add this…
A few years back I got a letter at Christmas time from a guy who wrote basically saying, "Larry I bought your trading course I actually went to the blood bank and saw blood to buy it. I raise some capital while I was learning started trading now here I am in Vail Colorado. I'm a single father my kids are with me I'm living in a house beyond my wildest expectation, all because of learning to trade etc., etc."
Of course I replied that it had nothing to do with me was his success and good fortune but nonetheless this was a wake-up call in lesson for me it's hard to tell people know don't do this because this letter was not an exception have had others, not as extreme, but in a similar vein. Clearly there been other people who have lost money, some probably even shirts or shorts.
This is a hard-core to stop somebody so what I personally do is let them see the doors open but also all the dragons and monstrous just beyond the door. Full disclosure, brutal disclosure then if they want to pick up the craft they can.
I know you don't build good athletes by telling them they can't do something you have to encourage them so this trader, want to be trader need some encouragement.
Jim Lackey adds:
This is what happens in forex too: Cascading margin calls for so many and who was holding the other side after everyone was forced out of their positions? GDAX affiliates? GDAX?
A side point: a few million worth and the price is crushed. Small market. Any medium sized player can own the price action in that arena…
https://www.cnbc.com/amp/2017/06/22/ethereum-price-crash-10-cents-gdax-exchange-after-multimillion-dollar-trade.html 
This is a great SI article on a 45 year old's quest to hit a home run. Lots of practice required.
As I've mentioned before, I am not a very good peer-to-peer lender.
Lending Club says that my account (adjusted for loans that are in default, late, etc.) is now worth 3.9% more than it was when I opened it in early 2016 and that my annualized return has been 2.87%, much lower than what they claim to be typical, which is >5%.
Stats on my loans are given below. I give the number of loans for each rating category from A to E, along with the number of "bad" loans in each category.
I define "bad" to be either "in grace period", "late 16-30 days", "late 31-120 days", or "charged off".
Occasionally you'll hear someone claim that you should just lend to the highest interest rate borrowers because the bad loans are relatively independent of rating. That was totally false in my case. I had literally zero bad loans in the "A" category, and only a reasonable 5% of my B loans were "bad". Meanwhile about 13% of my C and loans went bad, and 27% of my E and F loans went bad. "E and F" borrowers probably overlap a lot with "Ebay merchants" in my opinion!!!
Of course, when a loan goes bad, it's typically not a 100% loss, but believe me, it's pretty bad.
In retrospect I would have done much better by sticking to A and B loans, or even just A loans.
.
.
.
.
.
.
Stefanie Harvey writes:
I have been playing on Lending Club for 5 years. I now choose all the loans I fund rather than "index"
- I only choose "A" loans
- Borrowers must have 2 years of employment and a credit score higher than 730
- I exclude any loan for "medical" or "relocation"
- My return is around 5%
Great discussion; Jeff thanks for posting that article (and agree - poorly edited book excerpts!)
I have done over 1000 loans and the A loans default at just under 2%. I lost more the first year I invested when I tried mixing risk.
anonymous writes:
Very interesting, thank you.
Maybe the whole idea of the D, E, and F loans with interest rates >20% is just a broken model. It's hard to see how those can have a good outcome for several reasons:
–If you're really strapped for cash, are you even going to be *able* to pay off the 20% loan, when the interest itself is so staggering?
–If you're really strapped for cash, are you even going to be *willing* to pay off the 20% loan, given that there's no collateral? Surely you'll pay on anything else first–mortgage, student loan, whatever. And your credit rating can't go much lower than it already is.
Seems like maybe the whole model — charge a higher rate to compensate for the higher risk of default–might be broken because of a Heisenberg effect–the rate itself affects the default rate.
Regarding loan selection, I read elsewhere some stats purporting to show that, counter-intuitively, one of the best credit risks is people who borrow to pay for a wedding.
Conversely, borrowing to "start a business" turned out to be a bad credit risk. The easy explanation was that such people would soon be quitting their steady-paying jobs.
anonymous writes:
It brings to mind the payday loan business and makes one think that productive research could be done in that area, with the usual caveats.
3709
Whenever the conversation turns to the health care system, and the question becomes, "Well, what would you do?", I always say that whenever prices are rising rapidly and you think they shouldn't be, then look for 1. constraints on supply, and 2. subsidized demand. Root out those two problems first, and then allow economic liberty some time to sort the situation out, and then look to see if there are externalities that need to be addressed or common goals that aren't being met.
August is the hottest month in my home state of Montana so I went to Intellicast to see how the temperature has risen since Global Warming began.
The hottest August temp recorded was in 1934 at a smoking 107.
Looking at each day of the month none of the hottest days ever recorded were in this century. One has to go back to 1988 to get a record setting day.
So I thought maybe GW is not heating up the summer months but at least the cold months should be showing a warming effect so I looked at January. What I found was the coldest January was 1930 with -39 below.
Highest temp ever seen in a January was 1897. The average hi has been 37, average low 13.
Again I looked at each day of the month to see when the coldest and warmest ones were to be found expecting to see warming in this century. There it was! 2 days out of the 31 were record setters, 1/24 and 25 with 64 and 59. I had to go back to 1992 to find the next record setting days.
From this limited data it I hard pressed to see any warming trend. Suggest other try it on their home towns etc. We did the same thing for US Virgin Islands and again you have to go way back to get the hottest days.
David Lillienfeld writes:
The discussions on this site about global warming remind me of the discussions about cigarette smoking and lung cancer. One of the early arguments from the Tobacco Institute, that domicile of wise, impartial men, was that cigarette smokers didn't die only of lung cancer—there were other diseases that they died from, and at higher rates. All true, but not particularly relevant.
Then there was the TI's argument that most cigarette smokers didn't even die of cancer. Also true. Also irrelevant.
Then there was the argument that there were other reasons, like psychological factors, that led those with a predilection to lung cancer to smoke. Well, there actually is, but it's too small to explain the relationship.
Then there was the argument the TI made that lung cancer among cigarette smokers was the result of occupational exposures to carcinogens. Also true. But cigarette smoking has a stronger, some might opine much stronger, relationship to lung cancer than the occupationally-related cases. And in some cases, like asbestos, there is an interaction between smoking and occupational carcinogens.
The TI was successful, to a point, in constantly changing the focus of the discussion.
I could go on.
While any scientific hypothesis should account for observed phenomena, one must be careful in how one phrases the hypothesis. Let's be clear about what we are talking about, since I sense in these discussions (and I think this is round ninety-one or so) are often about more than one hypothesis.
Just an observation.
anonymous writes:
Increased CO2 is measurable, and more a function of our numbers than our behavior.
What is enigmatic is the expected temperature increase is not manifest in recent decades.
Why? Not an ideological answer to "Why?" But actual, scientific (repeatable by experiment) why. If the stakes really ARE so high then why be ignorant about this? The answer may buttress the AGW debate (in which case, we must periodically cull our numbers so that aggregate CO2 output is sustainable, for those who have he stomach for such) or it may not.
But blindly arguing either side from a standpoint of ignorance is only done to support one's interest.
How I got out of Florida condos at the top:
1) The tennis pro at the building became a realtor.
2) The fellow who installed my window treatments became a realtor.
3) Hurricane season was approaching.
4) A "ballerina" I knew quite well told me to delay selling my condo until she could take the newly instituted 5 day cram course to get a realtor license for which there was a several month waiting list.
This week I heard from a fashion model eagerly desirous of entering the coin market who had opened up accounts at several shops and was mad because they had a waiting period for her buying of various coins.
The conventions on coin presentations were oversold and standing room only.
Sad I can't hand out a statistical answer to document the froth, but there are many.
1) Control of more than 50% of the coins potentially weakens the security.
2) The leaked ability of the hackers to enter any computer in multiple ways retrospectively.
3) The advent of access to quantum cloud computers by corporations in beta (which means govts have had access longer)
4) The untested nature of the post-quantum algos.
5) The need for the governments to track and tax money flows.
6) The investigation powers newly needed to stop ransom attacks requiring payment of coins to "anonymous" wallets.
Andy Aiken writes:
Possibly some lessons are:
Techies, anarchocapitalist utopians, Chinese elites, even ordinary people desire a currency not controlled by the state, that offers privacy and security without requiring armed guards for a big gold stash.
The financial technology and payment processing systems for USD, Euro, etc are antiquated and slow, decades behind what is feasible and in reach, struggling under a mountain of regulation.
A currency is what people use to pay for things. When the European banking system was in shambles after WW II, people paid for food with cigarettes. Scrip has been used many times throughout history.
Getting financing for a company by working with bankers is an expensive, frustrating experience. Business founders will find a way to cut the middlemen out of the game if they don't add value.

The cryptocurrency mkt is definitely frothy. As with the dot com bubble, most of the coins & firms will fail. Some will go on to be the future Amazons. These human needs are in search of a solution even if all of cryptocurrency goes to zero tomorrow.
Orson Terrill writes:
Same here, starting about 2 weeks ago, yet again, people are asking me about bitcoin. This has usually coincided with near term top, and has been true since 2012. Same for stocks.
anonymous writes:
I do some consulting in this area, and last week I had a few calls (one from a PE firm) come in asking me for a general overview of the competitive crypto landscape, including who mines, what the pecking order of coins is (in terms of best, most used, etc.) and so on; stuff that could pretty easily be found on the web, by haunting Reddit, etc.
Froth indeed.
Stefan Jovanovich writes:
Thanks to Andy Aiken, I have been able to get some sense of how Bitcoin actually trades. Also thanks to him, I learned - yet again - the most important lesson about trading: you can't claim to understand a market if you don't actually trade it.
I don't trade Bitcoin and have absolutely no idea what will happen to the markets for it. But, it does seem to me that the participants in the markets for cryptocurrencies - whether long or short - are making one assumption that is simply not proven by the evidence.
Bitcoin is not a currency. Neither, for that matter, are ounces of gold. These days a currency is an IOU that
(1) is accepted as a credit for deposit by the banks that are willing to use that currency as a unit of account; (2) is accepted as final payment for taxes and legal judgments; and (3) is the face denomination for the government debts that are accepted as officially-sanctioned reserves for financial institutions
That Bitcoin is not a legal tender has not mattered in the slightest as far as the traders in Bitcoin are concerned.
In the days when money was coin, there was a long history of unofficial credits being actively traded and readily exchanged and even accepted for deposit. The Virginia lawyers who most closely followed Washington as President (Jefferson, Madison) were infuriated by the speculation they saw in New York over the debts that were to be redeemable in the country's new money. They were themselves active speculators, as Washington had been; but their gambles and savings were in warrants and other paper claims on the Western lands. When the people who support and believe in Bitcoin argue that the digital claims they have bought or mined are as "real" than as the digits that represent the vast bulk of people's dollar/pound/Euro/yen/renminbi "money" (sic), they are absolutely right. Bitcoins and dollars are both simply collective promises that what is represented has the value of scarcity and is not counterfeit, and they both have to be taken on faith.
There is only one problem. Governments, as Hamilton demonstrated, have a serious interest in having their official fictions take precedence. The risk of any Bitcoin "bubble" is that, in the name of the protection of official legal tender, unofficial digits may find themselves being investigated for their risks of "fraud". Government can always be relied on to investigate others for having committed the very sins that the government wants to preserve for its own spiritual authority.
Anatoly Veltman writes:
Centrals may investigate and outlaw whatever they wish - but since they've encouraged the vastness of the internet, it's impossible for them to replace the cork. Eventually, they'll be adapters of a protocol.
anonymous writes:
And that is exactly the point.
With crypto there are no groups of individuals painstakingly crafting bills in basements OR shadowy dictators buying eight figure currency printing machines from manufacturing facilities in Bavaria or Switzerland. Even if governments manage to cripple or persecute the Bitcoiners - (who? miners? users? developers? writers? consultants?) - there are as I type this 735 existing crypto issues, over 100 crypto assets, and thousands of tokens trading in nearly 4000 markets of varying mechanisms and liquidity around the world. Far more important than that, each day tens of thousands of new minds are brought into the crypto sphere, some of whom are brilliant programmers both (a) eager to outdo the best of what is currently available, and (b) eager to get rich. There is no, absolutely no, putting the proverbial genie back in the equally-proverbial bottle.
210c
Moderate Drinking Does Not Appear to Prevent Heart Attacks

An analysis of 45 studies of relationships between heart attacks and alcohol consumption reports that the studies that associated moderate drinking with reduced heart attack rates are flawed (Journal of Studies on Alcohol and Drugs, May 2017;78(3):375-386). To show that moderate drinking is associated with heart attack prevention, researchers must show that non-drinkers have more heart attacks than moderate drinkers. The problem is that in most of the studies, the non-drinking group includes a high number of people who have been told that they need to stop drinking because they:
* have liver, heart, lung or kidney disease
* are diabetic
* are alcoholic
* have had heart attacks
* have any of the many other reasons that alcohol can harm them.

Once the researchers remove people who have stopped drinking alcohol for critical health reasons from their non-drinking groups, the drinkers show no advantage over the non-drinkers. Long-term studies that have followed people into their later years have shown no advantage from moderate drinking.

Journal of Studies on Alcohol and Drugs, May 2017;78(3):394-403
Here is a copy of Wallace Lee's excellent, out of print, booklet, "Math Miracles". As a youngster, this book provided the basis for many proposition bets to add to my repertoire. It's an entertaining read and mere words cannot do it justice.
Check out this video. Paul Haber: Against the Wall
Paul Haber did the impossible beating the world racquetball champion in a winner take all Hands versus Racquet match in Memphis. Sports Illustrated called it the greatest mixed sport match in the history of athletic competition. In the world of handball, Paul Haber was Arnold Palmer, Jack Nicklaus, Bobby Hull, Joe DiMaggio, Joe Namath, and a dash of Frank Sinatra. A Sports Illustrated writer called him "the most colorful champion in sports since Namath - and with better knees."
Howie Eisenberg writes:
Ironically in the match with Muehleson, it looked as if Paul was playing clean and the dentist, pullar of society was intentionally blocking. It didn't seem as if Muehleson was using the power advantage that a racquet has. Yes Paul Haber was a a scumbag but except for the screaming at the refs was not bad on the court. Nobody had any greater will to win than him. He was actually fun to be with if you weren't playing against him or lending him money or he wasn't sleeping with your wife as he did with some guy who was dumb enough to invite him to stay at his house for a tournament. He and his father also named each other as corespondents in a paternity suit. Other than that he was a paragon of virtue.
From pro poker player Sam Farha:
"The one who bets the most wins. Cards just break ties."
Doug Martin writes:
I sat next to him on the way back from Aruba about 8 years ago. I had no clue who he was until someone on the plane told me. I rarely win at the casino.
That trip in Aruba was odd. I was playing Roulette for about an hour. Red, Black, Odd, Even, etc, just passing the time over some drinks. It got awkward. The dealer started to randomly pay out on some of my losing hands. After about 3 losers where the dealer gave me free money I wandered off with my girlfriend. Very strange but I remember it vividly.
I would imagine about 5 more of those "winning" hands I would have been followed out and asked to hand the money over to some kid in on the scam.
It was a small hotel casino, probably 40 people there total.
Jeff Watson writes:
Last time I saw Sammy play was at a 5/10 NL game at the Bellagio. He did not look happy in his reduced state/bank roll. He had the same hang dog expression and demeanor the same as some of the hundreds of busted out traders I have known over the years. This brings to mind the story about Nick "The Greek" Dandlos. Having played for millions, winning and losing 20 fortunes over the years, in his dotage Dandlos was reduced to playing $5 draw poker at the Normandie Club. At the table, the Greek was asked by another player how he could be playing for such reduced stakes and he replied, "Hey, it's action, isn't it?"
24d4
As long as there are useful idiots in the world like those that I often enumerate from Cal, and the twin former Harvard fund manager, there is no need to worry about A.I in our field.
Orson Terrill writes:
The idea out there that there is no discoverable alpha, or soon there will be no discoverable alpha, because of so many quant funds, hft, AI algos, have absorbed it all…. is ridiculous!
People should be excited that no one can get to it all.
The factorial reality when trying to get the faintest idea of the market as a closed system was already beyond the grasp of current human ability. Attempts to increase precision with AI doesn't remove anomalies from the market at an increasing rate, it will slow the rate of removal. Deep learning adds a huge amount of variables (random weights, nodes, whatever you want to call it) to the computational load.
Say you want every basket of 10 stocks you could make with the SP500, for 10 years of data, OHLC, volume, ranges of various frequency, day of week, day of month, month of year, 1st 2nd 3rd (and on) differences of everything, some various filters such as averages, then you want covariances, the changes in those.
THEN! (Maybe!) You take those 200 octillion data points (seriously) and get to work with some AI? Seriously? Every computer in the world probably couldn't do this, and of course you'd still have over fit models in the end.
To make the point about AI:
Formulating a model, or an hypothesis about a condition, with all the data wrangling and basic transformations involved, that are then used to make orders of magnitude more data by fitting something as basic as a neural network auto-regression model, essentially means the potential combination of inputs, and computational demand, has left the universe. It's way beyond the scale of any computational feat happening even the most bleeding edge. So. Far. Beyond.
In other words, think, dig, have ideas, test them, and don't worry that you might be the only one trading on something. If what you're trading on has just a minutia of complexity, it probably wasn't found via brute force search by some high performance computing juggernaut. Bet on that. They have trillions and trillions of the most simplistic price change anomalies that they are still chasing/racing each other for all over the world.
The stuff that the Chair was doing in the 70s (before I was even born!) is still being chased today…and everything else (which is almost everything) is left on the table. The structural reality of: What computers are good at, returns to speed, large funds needing to focus on the most liquid assets for risk control, and because large funds need larger sources of liquidity to match against, guarantees most money is crowding in the same large liquid spaces.
Stef Estebiza writes:
Warren Buffett's favorite holding period is forever.
anonymous writes:

That is his favorite holding period for everyone else, particularly those holding his, as it reduces the directional liquidity to the upside and therefore reduces the the power of the viscous forces to resist change and increase slippage to the upside.
I am not familiar with Kurt Godel, but I think his ideas are similar to the ideas of cosmologist Max Tegmark. Here is an excerpt from the BBC documentary Horizon interviewing Max Tegmark.
He states that our Universe/Reality is math. So math is not only a language to understand the world, but it is the world itself.
My knowledge of the topic ends here-– it is fascinating though.
Quoting T. Mcclellan:
Plato was probably the last person to at least be on a level with the then leading thinkers of functionally all branches of human thought (Aristotle conventionally thought to be even more so).

There is an interesting refutation of the ideas in the Republic in the Parmenides. In this second dialogue Parmenides delivers a devastating criticism of Plato's skepticism about empirical reality. Plato has him argue strictly on Platonic lines that in fact if we grant that the Forms (for example numbers) truly exist, even then we could not know them–and worse, if we exist then pure beings such as the gods could not know us! Thus not only are ideas as unreliable as appearances they are no surer a foundation for knowledge. Obviously not a great conclusion for a Platonist!

Believe it or not, the real existence of forms–or the Pythagorean equivalent that all the universe is number (perhaps numbers) is still hotly contested today. Supposedly Kurt Godel could not understand people who did not believe in the literal existence of numbers outside the human brain. Although of what substance he thought them to be composed, I know not.
Russ Sears writes:
The following is what I wrote to the spec-list in 2010, concerning Godel and Singularity. Kurt Godel was a close friend of Einstein, they often walked to and from the University together. He is most known for his "Incompleteness Theorem".
It has been suggested before that Godel's proof gives us insights into human intelligence. John Lucas was one of the first to suggest it. "Godel's Theorem seems to me to prove…that minds cannot be explained as a machine".
Roger Pemrose has 2 books, "The Emperors New Mind" and "Shadows of the Mind" that supposedly show Godel disproving "mechanism" and "artificial intelligence".
Pemrose suggests that while we're not a machine, we are a physical system and should consider quantum mechanics.
Godel was much too timid about conjecturing on the record. He was very fearful about confrontation. As suggested, the Third Reich probably never did give him or his kind a second thought. To his paranoid mind the world would conspire against him to keep all mankind stupid. So what we have from him on this subject is from his private conversation with Hao Wang and a lecture.
Wang on Godel: "Either the human mind surpasses all machines (to be more precise it can decide more number theoretical question than any machine) or else there exist number theoretical questions undecidable for the human mind." or as Ms Goldstein suggests: "The incompleteness theorem, by showing the limits of formalization, both suggest that our minds transcend machines and makes it impossible to prove that our minds transcend machines. Again, an almost paradox."
Or in my words we could simply be deluding ourselves that we have access to "truth" through intuition. This is of course is tragic and ironic in that while we can't know the pure case, Godel himself succumbed to some major delusions and was paranoid later in life.
And we as speculators certainly can't cast the first stone. While I would suggest that we may "transcend machines" through quantum mechanics, our minds may also transcend time through quantum mechanics, leaving a rendering of our "physical system" difficult if not impossible to interpret and to reproduce.
2051
This paper argues that most anomalies go away when microcaps are removed from the bucket:

Replicating Anomalies
Kewei Hou, Chen Xue, Lu Zhang
NBER Working Paper No. 23394
Issued in May 2017
NBER Program(s): AP CF EFG IFM ME
The anomalies literature is infested with widespread p-hacking. We replicate the entire anomalies literature in finance and accounting by compiling a largest-to-date data library that contains 447 anomaly variables. With microcaps alleviated via New York Stock Exchange breakpoints and value-weighted returns, 286 anomalies (64%) including 95 out of 102 liquidity variables (93%) are insignificant at the conventional 5% level. Imposing the cutoff t-value of three raises the number of insignificance to 380 (85%). Even for the 161 significant anomalies, their magnitudes are often much lower than originally reported. Out of the 161, the q-factor model leaves 115 alphas insignificant (150 with t < 3). In all, capital markets are more efficient than previously recognized.
Bitcoin is currently stalling out on transaction speed and will force the hand of the core development team to make adjustments.
At present, the miners are clearing (very roughly) 2000 transactions every 10 minutes, this is primarily due to the limit of the block size of 1 megabyte and the amount of transactional information they can place into that size.
There is a lot of hand-waving about the slowing rate of growth of bitcoin versus other cryptos and the glacial adoption of newer protocols is certainly a part of it. For my part, I am content that the developers are overly cautious as any bug in the implementation can crash the economy. Ethereum learned this firsthand last year after they lost millions due to a bug. That said, Ethereum is also a model about how resilient the cryptos can be in the face of lost confidence.
At some point, bitcoin will increase the size of the block above 1MB and punt the transaction problem down the road for a while, but it exposes one of the problems with it's design which is transactional throughput. Most of the cryptos out there have the same tree-based transactional design that at greater scale will eventually cause the system to come to a crawl under normal load, not to mention making them vulnerable to spam attacks.
There is some promise in a new way of guaranteeing transactional integrity without a tree in DAG (directed acyclic graphs). The concept is more of a mesh of (very) lightweight transactions, each of which is forced to validate two other previous transactions. This obviates the need for miners and makes every initiator of a transaction do the proof of work. This concept would scale far better than (what has become) the centralized miner model of the major cryptos.
I am aware of two cryptocurrencies being developed that use this model, Byteball and Iota, with Iota having a better marketing department. They are completely unproven, flawed, hoarded and still in development, but already have a solid following and are trading at what I'd consider high premiums. If they somehow reach critical mass without implosion there may be a big future in actual microtransactions, fulfilling the promise of cryptocurrencies years ago.
Andy Aiken writes:
Ethereum is on track to convert to a Proof of Stake transaction model sometime in 2018. Like bitcoin, ethereum is currently a Proof of Work cryptocurrency, in which transactions must be included in each new block being "mined".
As Jayson indicates, mining is highly computationally intensive. BTC and ETH mining requires special hardware, and consumes hundreds of gigawatts of power globally.
In a Proof of Stake (PoS) system, the network consists of nodes that reach network consensus on transactions without the computational intensity. The owners of the nodes (stakeholders) get a share of the transaction fees. A node could be run on an ordinary PC. There are currently PoS coins, but they are much less popular than bitcoin and ethereum.
On May 22, there is an Initial Coin Offering (ICO) for Tezos, which will be Proof of Stake right out of the gate. Tezos claims to be a direct competitor to Ethereum for the mantle of next-generation bitcoin. I'm skeptical of this ICO since the issuance is uncapped. This means that interested individuals and institutions will be able to get a piece, unlike other recent ICOs (e.g. Blockchain Capital, a venture fund that issued its own coin) that closed within 5-10 minutes of opening. On the other hand, Tezos could raise billions of dollars while being years from developing anything close to what Ethereum has already developed.
Byteball and Iota are using an entirely different model and a unique distribution system. E.g., if you hold BTC, you can get an allotment of Byteball by providing some personal information.
Cryptocurrency is much like the auto industry of the early 1920s. The failure rate of new coins/businesses will be high. Regulatory agencies are barely present, there are many scams, and a gambling mentality at the cryptocurrency exchanges. But the opportunities appear to be commensurate with the risk.
Stefan Jovanovich writes:
AA may want to adjust his historical analogy slightly. The failure rate for automobile manufacturers peaked not in the 1920s but in the preceding decade. By the "early 1920s" the "Big 3" were already established.
The historical analogy that works best for me is the growth in the collectibles market pioneered by Joseph Segel. No one can question the Marxist measure of value for the objects that the Franklin Mint and others produced just as no one can quarrel with the enormous amounts of human labor, energy and computation that have gone into producing these current digital collectibles. One wonders what network of Quality Value Convenience will evolve out of all this buying and selling of precious man-made objects.

2a65
Dr. Janice Dorn was a well respected member of the Spec List for many years. She became a dear friend via e-mail and phone, though we never met. When she did not respond to my e-mail and her message box on her phone was full, I became concerned and checked the web. Her husband and two sisters had all passed away in the past couple of years. So I had no one else to contact to find out what might have happened. So I was greatly saddened this morning to find that she passed away on April 25th at the age of 78 from cancer. She will be greatly missed by me as she was a wonderful person.
Her obituary can be found here:
In Memory of Janice Bebe Dorn
October 13, 1938 - April 25, 2017 Obituary
Dr. Janice Dorn, M.D., Ph.D., 78, of Phoenix, Arizona, passed away April 25, 2017 peacefully after a courageous battle with cancer. Born October 13, 1939 in Canton, Ohio, she graduated from the Albert Einstein College of Medicine with a Ph.D. in Neuroanatomy and did her postdoctoral work in Neurophysiology at the New York Medical College. She went on to receive her M.D. from La Universidad Autonoma de Ciudad Juarez, then onto a year of clinical clerkships in Phoenix, Arizona as well as a Neurology Internship at The University of New Mexico in Albuquerque.
Dr. Dorn subsequently trained in Anesthesiology at UCLA and also completed a Fellowship in Cancer Pain Management. After the conclusion of a Psychiatric Residency at the Maricopa Medical Center in Phoenix, she accepted the position of Associate Professor at the University of Texas Southwestern Medical Center in Dallas, The University of Missouri Medical Center at Columbia and The Chicago Medical School. She won numerous awards for teaching and eventually held the position of Director of International Clinical Research for a major pharmaceutical company that sent her around the world for nearly a decade searching for methods of life extension and optimal aging. After living in Scotland, Germany and South Africa, in 1987, she began her private boutique practice of Biological Psychiatry, Addiction Psychiatry and Psychoneuroendocrinology in Phoenix, Arizona.
Dr. Dorn held the following Board Certifications:
• Diplomate, General Psychiatry, American Board of Psychiatry and Neurology
• Diplomate, American Society of Addiction Medicine
As a Coach University graduate, in 1994, Dr. Dorn had focused her attention on trading, mentoring and commentary in the financial markets with emphasis on Behavioral Neurofinance, Mass Psychology, Trading Neuropsychology, Futurism and Life Extension. She is believed to have been the only M.D. Psychiatrist and Ph.D. Brain Anatomist in the world who traded actively and coached traders while writing commentary about the financial markets. She authored over 1000 publications relating to Trading and Investing Neuropsychology, Market Mass Neuro-psychology, Behavioral Neurofinance as well as Holistic Wellness and Longevity as she provided coaching/mentoring to more than 600 traders around the world. She also published two books, her first in 2008 entitled "personal Responsibility: The Power of You". She served in the position of Global Risk Strategist for Ingenieux Wealth Systems in Sydney, Australia. She became a sought after media personality, lecturer and trading coach.
Dr. Dorn most recently honored as a faculty member at The University of Arizona College of Medicine as a Clinical Assistant Professor in the Department of Medicine. Her greatest joy was helping others grow & prosper. She was a lover of music, an accomplished pianist and dancer. As a long time advocate of health and wellness, she was also a multiple medalist in the Senior Olympics. She was predeceased by her longtime husband, Thomas McNaughton D.O., M.D. and will be missed by her family, friends, students and colleagues. Donations may be made in Janice's memory to a charity of your choice.
J.T Holley writes:
She was a kind soul. She reached out to me during my divorce to ease my mind. The world lost an incredible mind and warm heart.
anonymous writes:
One of the most perceptive people I've ever met.
Jeff Watson writes:
I've been trying to contact her for months. She was a friend and helped me through a period of great difficulty. Requiescat in Pace.
Jeff Rollert writes:

She was one great lady, and a particularly impressive addition by Vic to our group. I will miss her a lot. There have been too many who have gone silent in my life over the last year. I'd like to ask the List how we replace them in our lives. There must be a practical way.
Russ Sears writes:
Like Jeff, she helped me through a hard time, all the while she was suffering from impending death of her husband. She also helped me with some writing. She was always eager to help me with any idea I thought was clever. And loved to share her plans. But last contact I could not get any response to what projects she was working on. I had been trying to contact her but was getting no answer. Like Scott, I have a pit in my stomach from the loss. She will be missed.
I have no doubt that Elon Musk will be able to raise billions of dollars for his tunnel projects. However I would provide a polite reminder and cautionary tale that the Channel Tunnel (that connects England and Europe) cost 9.5billion BPS to build–double the original estimate of 4.7 billion.
The tunnel officially opened on May 6, 1994 to much fanfare.
The company filed for bankruptcy reorganization about 12 years after it opened for traffic.
After writing off a ton of debt and wiping out the equity, the company finally achieved profitability, and ironically bought out a bunch of competing ferry companies. Nonetheless, the company stock has produced a negative total return for shareholders since it was relisted post-bankruptcy. See: Groupe Eurotunnel SE.
Similar lousy returns were had by the public investors in most American railroads, subways, canals, and other massive capital expenditure/infrastructure projects.
I know. This time is different.
What a mess.
Will Ralph's bicycle helmets be enough to protect our brokerage accounts or do we need more?
Please post any historical studies on how markets normally react to presidential impeachments through the various phases.
anonymous writes:
At worst, if it goes forward, it will be like the impeachment of WJC, and ultimately go nowhere.
But more likely is that impeachment talk fizzles out after a few weeks like everything else the WaPo wrings its collective hands over.

It's difficult to assess post hoc the effect of the WJC impeachment on the markets, since Russian debt default and LTCM failure were concurrent.
I remember that at the time, traders and CNBC talking heads were imputing the daily news of stained dresses and perfumed cigars as the reason for the sharp selloff.
The news of LTCM breakdown came late in the selloff, but now journalists and media figures talk about 1998 as if LTCM was on everyone's lips from the beginning.

So maybe something else is afoot behind the scenes. I regard this inordinate market reaction as a warning sign, similar to Feb. 27, 2007.
22eb
I'm going out in a limb. I believe we are near an inflection point. I have no idea when it'll be over. It seems clear to me that it'll soon be President Pence.
I would consider a possible change when analyzing the markets. I would also consider the possibility that no tax package will get through until Trump issues are stabilized. If current challenges continue, next October could be interesting.
Discount all of this by your assessment of probabilities.
George Devaux writes:
James Carville - "It's the economy."
In the 8 years since the last recession, government expenditures (federal, state and local) have declined from 41% of the economy to 34%. The percentage decline resulted from flat expenditures by those entities combined with growth in other elements of the economy. Therefore, non-governmental entities have driven all of the growth in that 8 year period - a compounding rate of 3.6% per annum. That rate is pretty good for such a long period.
If government entities continue with flat, expenditures, the percentage share will continue to decline. That is fine with me. However, I expect that at least some governmental entities will increase expenditures. The result will be that the growth rate improves, and the growth moves toward the underlying rate of 3.6% in the non-governmental sector.
It appears that revenue flowing into the US Treasury is increasing. Inflows for state and other government entities may parallel the increase of flows into the US Treasury. If that is the case, the governments probably will increase their expenditures. The result will be a growth rate of about 3.6 % even without tax reform. Small adjustments in regulations will help.
Growth above 3% is an immunization vaccine for POTUS. Minus 2% - fake a heart attack and resign.
See the introductory quote.
I believe "African Studies", "Feminist Studies", "Women's Studies", "Social Justice", "HR Specialist", and so many more add no real value to the world.
Gordon Haave writes:
I disagree, those majors also open up the opportunity for community activist type jobs.
Thurston Trowell writes:
So people should get finance degrees and MBAs and go on to become analysts and managers of mutual funds and hedge funds, at least 88% of whom lag the markets each year? In your view, exactly how are these wealth sapping leaches on society diverting peoples' hard earned retirement savings into their own bank accounts and grand villas in Connecticut adding more "real value to the world" than the African Studies major?
Scott Brooks reacts:
As usual, you jump to conclusions and ascribe things to what I wrote that I never said or wrote. It makes me think that you're part of the media who spins what people say to fit their desired narrative in order to demean those that dare disagree with their "exulted enligntened world view". Heck, it's almost like you're trying to smear and label me as some unworthy disgusting deplorable person.
But, that might only be the case if you were one of those media people. But let's look at what you said and deconstruct your faulty logic about the evils of financial people and what value to they bring to the world?
Let's keep this simple: How many people do these financial employ? How much revenue do they create from their efforts of adding value to the lives of other people (whether you see it as value or not…..people voluntarily see it as value since they keep giving these financial people money…..at least I know my clients do).
Personally, I employ 8 full time and 2 part time people, all of whom make very good money. I'd say that's pretty good. There are ~ 50 financial advisors flying to STL in a few weeks (on their dime) to spend 2 days with me so I can train them to better serve their clients, grow their businesses. Further, I will be training them on how to grow their staffing (creating jobs) as their businesses grow. I'd say that puts me and my services in demand. I'm the guy who donates money to the people who think they are doing good deeds in their communities. I'm the guy who pays the taxes that are forcibly taken from me to "support" (read: create dependence on the government) those poor souls (read: people who will vote for the polilticians who take my money and give it to the poor souls). I'd say that makes me pretty valuable.
As a matter of fact, I'd go so far as to say that the "do-gooders" of the world and they people they serve are completely dependent on the value I create so that I can donate to their services (or allow their "revered government" to take from me and give to them. Those with a degree in African Studies can do…….what? Hope to get a job teaching African Studies at some university to students who can do…..what? Hope to get a job at some university teaching African Studies to students who can do…..what? And so on, and so on, and so on, etc. etc. etc. And feel free to replace "African Studies" with "Feminist studies" or any other such worthless degree. If we eliminated African/Feminist/ studies (and other BS degrees) from universities….what would happen? I submit that the world would immediately become a better place. Of course, you may not like it because it would be a world filled with more financial people and businessmen and media types. Heck, we might even see the rise of the worst possible mashup of those things…….a media businessman who specializes in writing financial articles.
Rocky Humbert responds:
Shame on you. It saddens me that you, as a devoutly religious man, views the world in such mundane economic terms, rather than philosophical or existential terms. I suspect that hostile prose distorts your true beliefs. One's college major and one's college means little. Whether it's in physic or math or basket weaving. It's a piece of paper. And only to academics and archaically minded professionals does it have any meaning at all. How one conducts one's life means everything. Defining one's worth to the world is for only oneself and one's creator to measure.
Russ Sears writes:
Having a degree gives others insight into what the graduate values.
I will agree that the usefulness of what you learn can only be determined by the person using that knowledge.
Few art majors would have the ability or desire even if they had the skills to commit the time to engineering a bridge for example, but the engineering team may need an art major to enhance a bridge's aesthetics.
28a4
There is a new paper: Most financial anomalies are statistically insignificant. 447 anomalies, plus whatever anybody tried that didn't work and got thrown in the trash. Multiple comparisons, regime changes…the physicists are laughing at us.
It was a pleasure meeting so many new spec listers yesterday in Connecticut. For those of you who enjoy the work of Elroy Dimson, here is a link to his new book Financial Market History: Reflections on the Past for Investors Today.
If any of you are in London on the 18th of this month you can sign up to attend his book launch reception at this link.
I was honored to be invited to speak at the Junto, and I'm sorry if my involvement had anything to do with ending that talk series. While some in the audience voiced complaints about the moderation, I was happy to defer to Victor and let him run his talk event however he liked.
I'm pretty sure I didn't give a time estimate of 40 years; I said that the previous history of growth suggested that there might be another transition to a faster growth rate in roughly a century or so. Yes it would be nice to have more data, but we'd be fools not to look at the data we have.
The forecasts in my book The Age of EM: Work, Life and Love When Robots Rule the Earth don't really depend much on when that transition would happen, they mainly depend on our society not changing too much between now and then. My book is also unusually clear, compared to other futurists book, to explicitly express my uncertainty, as overall probability estimates early in the book, and as qualifiers to particular forecasts throughout.
I certainly wouldn't claim that AI would be substantially more able to predict its future than can humans today. They might be able to do this if the world was held constant while their intelligence increased, but smarter AI will make for a more complex and harder to predict world.
Harold Weaver, a friend of M.F.M. Osborne and me, a great man, just passed away.
I wrote a letter to his family:
I was despondent to hear of your father's death. He was such a great man and was very inspiring to me while at Berkeley. I read Osborne's biography which had many connections with the family. If you haven't seen it it , I could send to you. I moved from Berkeley some 50 years ago and and lost touch with Harold which was my loss. I wrote to him a few times after that but the Internet did not connect us. I would be happy to assist you in any way. I remember him as always curious and always ready to test a new theory. He must have lived to almost almost 100. But for him that was much too short.
And I would add that he will always be remembered in the world of investing for his invention of the Weaver diagram. A way of expressing a 3 dimensional time series in two dimensions. You take two variables like stocks and bonds, and plot the first observations as a point, then you draw an arrow from the first observation to the second observation. It's a very effective in showing concentrations and divergences over time and angles between things such as
sp
/ bonds /
with arrows connecting. Somewhat like Poincare phase maps for orbiting planets, but applied to prices of assets. He audited my class for two years and his warm good humour was a highlite. I believe I introduced him to Art Jensen and we went out to dinner together. I will remember his as one of the warmest, most creative, and decent people I ever met. vic
A news release from U.C. Berkeley:
Pioneering Radio Astronomer Harold Weaver dies at age 99
A Weaver diagram tracing the relationship between bond yield slope and stock prices
I recently spent a month camping on glaciers in Alaska near Denali. Usually the weather can be very bad. This year there was an unusual Omega Block of cold clear polar air that settled over Alaska keeping out all storms, clouds and snow. It pushed all the weather and storms south to California which had the wettest year in history. One of the issues in weather, as in trading, is timing. They knew the block would break but not when. It lasted over 6 weeks and then after a small storm reinstated for weeks more.
Trading patterns are complex like weather. A random sample can have long runs. Wykoffian blocking patterns undoubtedly can set up and last longer than many would expect. A question as with weather is whether the pressure gets diverted elsewhere. As stock meander in a range it seems like bonds have had some turbulence recently. I wonder if a similar dynamic is at work.
Jeff Watson writes:
You correctly noted that the patterns can set up and last longer than one might expect. Carry trades last longer than one would think could be rational.

3ea1
In your very good article you leave out the most important thing that I know from visiting thousands of companies in my merger business.
All business owners existing and potential are motivated by their after tax returns. [The tax plan] will create an enormous stimulus to new businesses, and expansion of existing. The existing holders for stocks will also be much more likely too unleash their existing enormous gains, ( many I know and infinitely more sit on many millions of gains and won't sell because rates are too high ). Thus, there will be enormous growth in the economy and the market will go up, and regrettably tax revenues will actually increase. That's why joint committee will not use dynamic scoring. They should read Laffer and get out and talk to people who are mainly concerned with their after tax return which will increase by 25 % or so . Should create an immediate 10% increase in stock valuations. vic
Aka how to get in the news:
"Elliott Wave investor Robert Prechter says a Depression-like shock is coming"
Stef Estebiza says:
"As I've explained here, Elliott Wave theory says public sentiment and mass psychology move in five waves within a primary trend, and three waves in a counter-trend."
Maybe the book is interesting, but Robert Prechter was very wrong in the past with his elliot theory. After the recent change that has seen rivers of money only for some, rates to zero and the central banks traders on the markets, I doubt that we can talk about investors, psychology and the public. The only mover of the market is the orchestrated national deficit > QE whatever it takes…
Ralph Vince writes:
Prechter himself is but a symptom of what is going on– this all-over asive,"low frequency," fear, as I have been talking about, and that is it biggest driver of prices here. This is not the "breath-stuck-in-your throat, 2008 kind of fear." Rather, a constant low frequency, ubiquitous background fear pervading everything.
Fear not only sells but it is both contagious, and it is relative. It has become so pandemic that we don't recognize how fear-motivated our actions are (and I contend it certainly IS manifest in the markets). Look at the rise on gun sales, the blue glove swarms, bike helmets, bottled water, political reactions (much of the "green movement" itself is fear-motivated), fear of losing people's jobs, credibility, etc.
Finally, fear, like volatility itself, though it can come on very quickly, dissipates slowly. This is WHY bull markets persist, and why the majority are never aboard early on succumbing to the contagion of fear.
This is the bass line guys, the bass line to what's goin' on in the world and hence capital markets as well, and if you listen to just the base you'll move just fine.
Russ Sears writes:
It is with trepidation that I will disagree with both Larry and Ralph, but I must in principal. The "opposite" of optimism from belief in the individuals working together is not technical analysis, nor is it fear…those are but symptoms of the opposite of the force of human progress and wealth creation. No, the opposite is betrayal of the individual. It is when the markets thought were working for the good of their "team", turn out to be for example taking huge loans and buying lumber land in Canada, or helping individuals fill out mortgage loans pretending that these are same standards as the past, or perhaps at a higher level some branch of government that is to be "by the people for the people" is scamming the people or outright demanding more from the people. Yes there are the dot com bubbles and the East India Tea bubbles but these are not caused by over optimism of the human spirit, rather it is from a clear understanding the enormous progress in wealth creation is about to be made… which do occur… but just not how when or where the market was expecting.
The safest way to get good-quality extra virgin olive oil is to pay up for California oil. Second is to get Spanish oil from TJ's or another trustworthy source. A good way to balance the omega-6 in olive oil is to get walnut oil, rich in omega-3's, and make a vinaigrette or similar with the two, in something like a 3 or 4 to 1 ratio, olive to walnut.
If I am not mistaken, yesterday's S&P 20 point decline was precipitated by some smoke near the airport where Secretary of State Tillerson was landing in Russia, later attributed to, I believe, a local burning some garbage.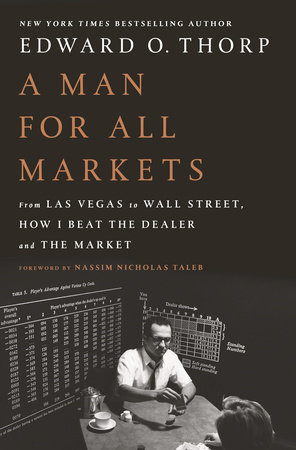 A few times in every generation a person comes along that makes a significant impact on the world. Rare or lucky are those that can do this. And then there are those that can impact the world in more than one field as if it was just another day at the office. Ed Thorp is one of those very special minds, and he has done this with ease, grace and a calm and confident demeanor for the better part of 60 years. For those that don't know, Professor Thorp was one of the original Wall Street Quants that got his start in a very atypical fashion–casino gambling. In his new book A Man For All Markets, released Jan 24, 2017, Thorp chronicles his whirlwind life and gives a full and complete answer to the question "How did you do it?".
Thorp's first book was published in 1962 and was titled Beat the Dealer. It was the first widely distributed publication that gave a purely mathematical derivation on how a player could beat the casino at the game of 21. This book started the revolution of Advantage Play–the practice where people reverse engineer games of chance for profit. As professor Thorp stated: "I dropped a pebble into the ocean, and it started a tidal wave."
Thorp's original thesis on beating blackjack paved the way for inquisitive minds to think of new and clever ways to attack casino games for profit. Every year professional gambling's most successful players converge on Las Vegas to attend Max Rubin's Blackjack Ball. The gala is hosted by long time organizer and advantage gaming legend Max Rubin. Every attendee has beaten the casinos at their own games, in most instances for several millions of dollars.
Every advantage player owes their start in one way or another to Professor Thorp. As long time player and gaming author Henry Tamburin puts it: "For me to say that I owe my successful blackjack playing career to Dr. Thorp would be an understatement. I'm not alone in forever being grateful to him for his intellect, research, and dedication to discover a mathematically-accurate way to beat the casinos at their own game." Henry is author of the Ultimate Blackjack Strategy Guide that he published at the 888casino website.
Blackjack lobbies all over the internet use the conclusions derived from Beat the Dealer to help players improve on their own gaming strategies. At the 888casino, a highly reputable online casino website, the aspiring player can view Thorp's original analysis in a modern framework using Tamburin's Ultimate Blackjack Strategy Guide, and see if they too can beat the casino. One of the most vital aspects of Thorps analysis is that it can only be applied to live dealt versions of 21. This is true for both online and land based casino games. Some land-based and online casinos have blackjack video gaming machines with programs that use random number generators to determine the outcome. Thorp's work only applies to games that are dealt in the live section of casinos (online and land based) where played cards have been placed into a discard tray.
This accomplishment would be the crowning achievement of any person's career. Yet, Ed Thorp had no intention of turning off his analytical mind after one achievement. Thorp and Noble Prize winner Claude Shannon developed what internet users have deemed the world's first wearable computer, which was used to beat the game of roulette. Thorp and Shannon developed the device while both were on faculty at the prestigious Massachusetts Institute of Technology (MIT). Thorp's early achievements in probability and predictive analytics provided the foundation for his equally earth shaking work in the stock market.
In the late 1960s Thorp took his understanding of probability and statistics to the biggest casino in the world, Wall Street. His main focus was identifying pricing anomalies in the securities market. Using his original research in the world of high finance, Thorp helped launched the first market neutral hedge fund in 1969. His concepts were also central to the creation of the derivatives market.
In his new book, Thorp puts forth a comparative analysis between casinos and Wall Street, where he concludes that gambling is a simplified version of investing, and explains how it's possible to apply the same logic to both. Perhaps the biggest difference is that when you excel at making money in the stock market the "house" can't ban you.
Thorp provides a thorough discussion of the risk involved in both endeavors. (He amazingly predicted the dangers of Long Term Capital Management, even foreseeing the Madoff debacle almost two decades before it happened. Where others saw opportunity for financial windfalls in the LTCM game, Thorp saw extreme risk, and the potential for fraud.)
Thorp's clients have been very happy over the years with his analytical approach to investing. In 1998 Thorp released a public statement stating that his personal investments have yielded in annualized 20% rate of return averaged over 28.5 years. A number which one can safely assume is in the neighborhood of his assets under management portfolio.
Ed Thorp was honored at the 2017 Blackjack Ball. There he gave a speech where he discussed his truly remarkable life, and how it started with a trip to Las Vegas in the 1950s. In a conversation with me, he elaborated on how remarkable his journey has been, and how supportive his wife Vivian was in all of his endeavors until her death in 2011.
His life has come full circle. It all started on an off chance visit to Las Vegas decades ago, and now his story, and the lessons that he has learned is available for all to enjoy, admire and perhaps to be used as a guide for those that are on their own path to induce change.
At its core, A Man For All Markets is a personal look at the predictability of chance and how to walk the tightrope between risk and return. It's a must read for anyone who wants a look into the mind of an out of the box thinker who has made a significant impact on the world in so many areas.
296f
Some historical context is necessary. Let us remember that much of the current Syria situation can be attributed to Obama's "red line" and his naive agreement to have the Russians remove all chemical weapons. Does anyone remember that? Let us also remember that the flood of Syrian refugees is a direct result of the former too. Wouldn't it be nice if everyone could just "get along" and sing Kumbaya? Perhaps in our next life. But not in this one.
The missile strike is a calculated political signal; not a military one. It's how one sets the table for negotiations — not so much in Syria, which is now a lost cause — but much more importantly in North Korea and other places. And on that subject, Gordon and the others will surely change their views if and when Kim tests a Nuclear-tipped ICBM capable of hitting of San Francisco….
Stefan Jovanovich writes:
Kim and I may be hopelessly biased; we think the United States' only sensible policy in the Middle East is to insure the survival and prosperity of Israel. To do that, the U.S. and the Israelis have to choose which side of the ongoing civil war among Muslims is the better bet.
It is not a difficult choice; the Sunni majority countries are the only ones that are not absolutely focused on the destruction of the Great and Little Satans.
What the missile strike - by its size and focus - has done is show the Sunni countries (many of whom just happened to be visiting the White House recently) that President Trump is not someone who believes in military gestures. He is actually willing to break things permanently. That air base is gone.
The fact that the missiles were in the air as the President sat down to dinner with the one country in the world - other than the U.S. - that can destroy North Korea's nuclear threat is, of course, a mere coincidence.
anonymous writes:
Just like everyone else, you're entitled to your opinion, but please excuse us for questioning another unilateral action in the Middle East that does little to serve US interests. If anything, I would expect it to accelerate nuclear programs in both North Korea AND Iran.
You should be asking yourself who gains from this action, and why Little Marco and McCain are ecstatic about the news. I understand that anything that helps Israel is probably fine in your book, but I find it curious that noone seems to be questioning why a rational actor like Assad would be gassing people on the verge of a peace process.
A civil war has been going on in the WH between the populist platform that Trump ran on, and the globalist policies of the existing state apparatus via the proxy of Kushner. Based on these recent events in Syria, Bannon being stripped from the NSC, and the latest news that he and others may be out completely, things are not headed in the right direction for anyone who actually voted for change last election.
And so it goes…
anonymous responds:
Your conclusions about how North Korea and Iran will view this are interesting — but are diametrically opposite to how I and many others may view this.
One must ask the question, why would Assad use chemical weapons right now? This is very odd timing, don't you think?
The only plausible explanation was as a test of Trump. And Trump's response was a calculated signal to the world.
You can argue what the signal meant. And you can reasonably argue that it's a bad message.
But for me, it meant several (good) things:
1) International standards (Geneva Convention) matter and we are not going to rely entirely on the "international community" or the UN or useless financial sanctions.
2) Violating deals and treaties have real consequences. This is a signal to Iran regarding their Nuclear accord with Obama.
3) We are not afraid to use force and we will not be intimidated by the playground bully.
Ultimately, you have to decide whether there is good and evil in the world and if there is, who are the "good guys" and who are the "bad guys" in the world. I will readily admit (and here I am being an idealogue) that I am one of the good guys. And I want the good guys to prevail in the least bloody way. And that means carrying a big stick.

Back in the old days, if the market opened at 9:30, and there was no news…but traders showed up 45 minutes before the open and the pit started filling up 25 minutes early instead of the regular 5, one knew with 95% confidence that the market was going to rally. There were also many changing noise levels and tone levels that offered predictive value at that time. Nowadays, such visual clues are gone and in the absence of the moods of the floor, what modern indicators are useful to predict rallies in this electronic age? And can those indicators be tested?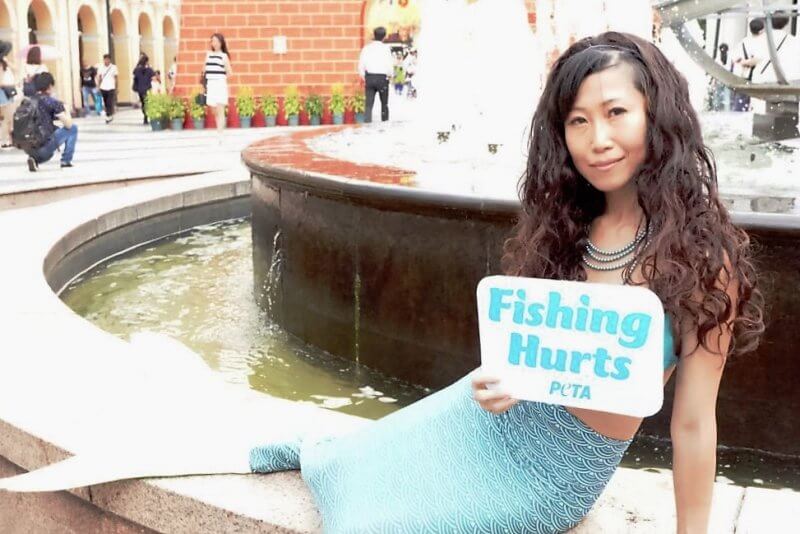 My Papa used to walk to town (8 miles round trip) just to get a RC Cola and a hot dog whenever the weather permitted.
I stayed with him during the Summer months as a kid and would join him for the walks.
He used to exclaim looking over at the streams while walking "The cows are up and walking. Good day to fish" or "The cows are down and laying. No fishing today."
I generally followed his sage advice in my adult life. It really did net more fish. Still does when I go to smaller streams and rivers when there are stretches with cows on the other side of the bank.
I asked him later in his life if it was just an ole wise tale or if there it had any truth. He exclaimed that it was sound. He let me know that when then cows were up and walking they stirred up all the insects. Swatting more flies as well as making grasshoppers make last second jumps. The fish know this and get excited.
It might not be sound science but I bought it. More observations like this were things that shaped my mind. Trial and error. Looking at outcomes from different attempts. Keeping things simple to get positive results.
Duncan Coker writes:
Great post on many levels, about spending time with your father, fishing, nature, observing and prediction. I was trying to guess the connection before reading and thought it might have something to do with sunlight causing the cows to move seeking shade. Sunlight means the fish might be looking up feeding and easier for an angler to see them.
Statistically brings up good example, A (walking cows) are good predictor for B (catching fish). On the surface this seems an odd correlation, not causation, and tempting to disregard. But there is actual another factor C (insects) that is the explanation. Statistically, the cows are easy to see, small insects not so much. Question is even if we don't know about C or can't measure, should we still use the A as a predictor even if it does not seem to make sense. For fishing the answer is defiantly, yes
Charles Pennington writes:
My fishing experience was mostly gained in Georgia, fishing for largemouth bass. That maxim seems right to me. On very hot summer days, for example, both the fish and the cows are listless from the heat.
Another bass fishing rule of thumb is that bass are total suckers for spring lizards as bait. The problem is that it's easier to catch a bass than to catch a spring lizard.
4587
Here's a copy of a book by Jim Patten: In the Wheat Pit. Patten was one of those early, larger than life, wheat speculators in the vein of Cutten, Leiter, Armour, et al. For awhile, he was the big dog of the pit and could carry 30 million bushels. He was known as one of the most honorable gentlemen to ever trade, part of that old school grain crowd. This book has so many meals of a lifetime that it would take a long time to even scratch the surface.. The stories, anecdotes, and lessons contained in this "autobiography," are priceless.
One interesting thing occurs when a team tends to lose close games to an inordinate degree. Some sabermetricians cancel these games out saying it shouldn't count against. Others suggest that it means that the team is bad, like the Knicks who have lost more close games than any other team. It calls for a test. I used 3 out of the last 10 games, a win by less than a 1/5 of %, and 3 out of last 10 that were won by less than 1/5%. The results show that losing by a squeaker to an inordinate degree is bullish.
Michael Chuprin writes:
I first noticed this happening in chess and have since been able to recognize it in other sports. I think this happens when the players are not playing their best but rather playing to keep up with their opponents. For example, sometimes a strong chess player will see that their opponent isn't strong, so he will not really engage in the game and then draw. Other times the chess player sees that his opponent is very strong, so he will "turn on his brain" to match his opponent and then draw. In both cases he is just playing to match his opponent and in both cases he isn't playing his best. He says to himself things like "I see my opponent is up a pawn over me, so I must get a pawn too." If he were to ignore the level of his opponent and play his best all the time, he would win more frequently. I think it is this mentality that plagues many skilled players in many different sports.
Allen Gillespie writes:
That's ironic. My favorite college sports team, Clemson University, which my father attended when it was a military school, was split on this question this year. In my opinion, it is unquestionably bad to loose too many close games. It precedes a collapse. Many close wins leads to Championships. Clemson won the national championship in football after struggling through but winning many close games (as detailed below). Meanwhile, the basketball team finished near the bottom of the league after loosing multiple close games and ended the season blowing a 20 point 2nd half lead at home.
From my observations, here is the difference between the two teams and coaches.
Football:
Auburn - won by 6 stopping Auburn Hail Mary at end, beat Troy by 6, recovering onside kick late. Louisville won by 6 after 5 turnovers stopping late, Louisville drive inside 20 Beat NC State in OT after NC State missed chip shot field goal, lost to Pitt on last second field goal. Beat FSU by field goal. Beat Alabama 1 second 1 Close loss where they were outplayed and outcoached. Pitt came in with a great game plan, lots of motion to neutralize Clemson's pass rush and won. Won several games in row and won 3 of 4 games before final in blow-outs.
Basketball:
UNC missed free throws to win, lost in OT by 3 Notre Dame/UVA by 5 and 4 after being tied with less than 2 to go, Virginia Tech (2x), Syracuse - lost 2x on last second three point shots by opponent, FSU/DUKE - lost by 2 missing last second shots. Finally, lost in NIT after loosing 20 point second half lead at home. Lost several in blow-outs in-between.
Dabo is constantly speaking about resilience. They make plenty of mistakes. In fact, the last two Clemson football teams have had the worst turnover margin of any national championship teams. Alabama was known for a scoring defense - at the start of the second half, Clemson turned the ball over and Hunter Renford (a small walk-on receiver) ran down the Alabama player and stopped the defining defensive score. It was something they had discussed in practice. In short, Clemson's offensive said the Alabama's defense–you will not beat us. Then the great players made plays. Clemson won with 1 second remaining. I am convinced Dabo read Daring Greatly by Brene Brown.
Basketball - team of transfers, one already thinking he could make the NBA, in short all the Knicks issues with players in the bright lights. No defensive intensity. Missed shots. Lost three games by allowing the other team to run the length of the floor to get good three point looks. Went for ties instead of wins. Finally, just folded up tent on the season in the last game. Having watch a lot of sports, I am completely convinced good teams can be defined by 1. Beating bad teams early and by 2. Winning late as these are signs of mental focus and fitness. Just ask Andy Roddick about Wimbledon 2009.
I found the article in the link quite thought provoking in relation to the rise and decline of tradeable regularities in markets.
"Evolution Runs Faster on Short Timescales"
anonymous writes:
Here is another new paper that has similarly provocative ideas regarding evolution of science/technology and which was recently highlighted by Greg Mankiw as an explanation for the decline in productivity in developed economies.
The Stanford paper is not as gloomy (nor politically charged) as Robert Gordon's work.
All of these papers share a common theme: The low hanging fruit of technology and human progress has been picked. If you subscribe to this viewpoint, then you are probably not long the QQQ … or anything else that is bullish on humanity.
Regardless, the notion of diminishing marginal returns seemingly extends throughout the natural world…
A voice from past asks "what can we learn about markets from birds". Do you have any insights? I'll donate $50 payable at the spec party for each of the first 20 insights.
Alan Millhone writes:
Dear Chair,
Birds of a feather flock together…
I wonder to what degree that adage is driving the Market Mistress to rise?
Do stock traders like birds have a pecking order?
Sincerely,
Alan
Art Cooper writes:
I've long been impressed by the extraordinary efficiency in flight obtained by many birds (the albatross is a great example), which they achieve by taking advantage of their environment, through such techniques as "dynamic soaring":
and taking advantage of "ridge lift":
For a speculator, dynamic soaring is analogous to easily changing trading style between different types of markets (e.g., shifting from trend-following to reversionary as the market changes), and ridge lift can be seen as holding leveraged long positions during a parabolic blow-off move, or long puts during a crash.
anonymous shares a link:
"why a crow will never forget your face"
Pitt T. Maner III writes:
A recently-released book by Jennifer Ackerman called The Genius of Birds contains many examples of
bird intelligence and looks to be a good read on the subject.
For example, pigeons use all available information: "They have to process multiple, different types of information: the sun and the stars, magnetic fields, landscape features, wind, weather, even smells."
I've also read an interesting article about optimal flight pathway calculations. Life and death decisions made by migratory birds with respect to energy output/budget–when to seek and glide with tailwinds, when to change directions to avoid headwinds, when to take advantage of thermals to gain altitude, etc. Yet to be completely figured out by the ornithologists. Perhaps bearing some resemblance to long-term drift and innate sense of beneficial flow patterns and efficient trajectory:
"These results lead to the inescapable conclusion that honey buzzards make large-scale detours in anticipation of favourable future wind conditions. It is clearly implausible that animals can forecast distant wind patterns, so how could these routes arise? The wind systems that the honey buzzards exploit are highly consistent across years, and so if flying further to take advantage of wind assistance does increase energetic efficiency and/or survival, then natural selection would tend to produce these more complex migration pathways."
Laurel Kenner writes:
The single file affords birds the same benefit bicyclists get from drafting. The followers don't have to work as hard. Very similar to market groups.
One could also explore the ancestry of birds. They are living dinosaurs. Why do they survive after T Rex and the giant plant eaters died out? Innovation is one answer. Adaptability. Behaving outside norms.
Chris Tucker writes:
For me, it seems that birds have a unique perspective on the world, their ability to fly above the fray gives them an ability to survey the entire landscape, giving them access to a "big picture" that land based critters will never have. It also gives them access to an exit from catastrophe that is unavailable to the rest of the crowd.
Greg Devaux writes:
we can learn from the Murmuration also seen in fish. Use the herd to let most of the individuals survive.
Victor Niederhoffer writes:
They learn to keep out of danger or else they get killed. The survivors have it in their DNA.
Whenever you take a break from watching a beautiful bird to take a drink of coffee, they fly away. Birds migrate like the market. Lobogola lives.
Orson Terrill shares his thoughts on birds:
Apropos to the benefits of analogous studies in birds, and the question of whether or not the existence of a "Collaborative" cannibalizes the benefits:
Birds that eat fruit and seeds often forage for food in flocks, whereas birds foraging for insects tend to not forage in flocks. The nature of fruit and seed payoffs are spatially and temporally ephemeral, so the information costs are reduced while the negative costs of competition from your flock are also reduced (because the payoff of the targets are "patchy", there is no lasting benefit to those who now know of the location).
So, sharing a specific statistical anomaly, that you expect to use again and again is self defeating. However, collaboration over the discovery of a potential theme in the economy, sector, or specific stock; that is for a time, is specific to that area of exploration -this is exactly the situation where voluntary collaboration should have a higher payoff relative to the costs of increased competition for the discovered returns.
For instance, if we all decided a special situation that was worth our time was to investigate whether or not retail real estate was hitting a tipping point, and would generally implode in certain areas. Gathering intelligence that is required in person, knowing what financial instruments available to enrich ourselves from such plight, how those would work, and who/what will be affected; that is exactly the type of foraging activity that the foraging activities of birds implies is likely to have a higher payoff, a payoff greater than the increase in competition costs.
anonymous writes:
We kill ducks by deception. That is site (decoy) and sound (call). Speculators everyday have their money separated by site (charts) and sound (tip).
anonymous writes:
Briefly reading over the migration of Canadian Geese on google links that popped up there seemed to be similarities to speculating the markets.
- Fly on average 40 mph but can get up to 70 with tailwinds (volatility)
- migration is for food (profit and/or incentive)
- pattern is up and down coast (lobogalessque)
- V shaped pattern is to fight wind resistance. Each bird takes turns and rotates when tired (speculators together meeting bids and asks breaking through stops)
Victor Niederhoffer writes:
Thank you all for your ideas about birds. Brings back the many pleasant days I spent listening to the Macquarie President of the old duck hunters society. I am happy to say that for spec party we have in NY Adrian Bejan talking on may 5th, Kino Ayaka singing on may 6 and a party in Conn at my estab May 7 all invited with partners and kids.
2e6e
"Reflections on the revolution in Middlebury"
by Charles Murray
A few months ago, AEI's student group at Middlebury College invited me to speak on the themes in Coming Apart and how they relate to the recent presidential election. Professor Allison Stanger of the Political Science Department agreed to serve as moderator of the Q&A and to ask the first three questions herself.

About a week before the event, plans for protests began to emerge, encouraged by several faculty members. Their logic was that since I am a racist, a white supremacist, a white nationalist, a pseudoscientist whose work has been discredited, a sexist, a eugenicist, and (this is a new one) anti-gay, I did not deserve a platform for my hate speech, and hence it was appropriate to keep me from speaking.

Middlebury College. Last Wednesday, the day before the lecture was to occur, I got an email from Bill Burger, Vice President for Communications at Middlebury. The size and potential ferocity of the planned protests had escalated. We agreed to meet at the Middlebury Inn an hour before the lecture so that we could go over a contingency plan: In the event that the protesters in the lecture hall did not cease and desist after a reasonable period, Professor Stanger and I would repair to a room near the lecture hall where a video studio had been set up that would enable us to live-stream the lecture and take questions via Twitter.

Here's how it played out.
Why can't people like Noah on the Knicks shoot more than 30% free throws, while making 15 big a year. He reminds me of Lenny from Of Mice and Men. Don't they pay free throw coaches in the NBA for their players making a minimum of 10 big a year? I know they practice free throws each day. My friend was manager at Coach K's teams at Duke. And he said Coach K used to make all the players shoot 10 free throws in a row or else they couldn't go home.
Jim Schatz, founder of the National Basketball Shooters Association, responds:
Gosh, that's a long story but I'll try to be brief.
I forgot to mention the NBSA web site and membership has been inactive now since 2012 and I have been keeping it up in the hopes that some day I would be able to complete my mission. I direct two NBSA Championship format events, head to head competition, getting most of the top known shooters in October in Las Vegas and St. George Utah, every year since 2011.
I was able to form the NBSA with Chuck Leve's help. He was our original executive director. I wanted to improve shooting in game time and so did all the experts I was able to bring in as founders. My only mistake was not bring in enough money. Chuck left for a better offer three months later and he was the only one of the founders who understood what I was trying to do.
I was trying to set up basketball shooting events as a national sport and give expert instruction from the top NBSA ranked shooters who were also great teachers and coaches at all our events. Our core belief as a group was how can you teach free throw mastery if you can't demonstrate it.
Now to answer your question. The NBA is not really familiar with the mastery of shooting. Head coaches don't really know what to do because it's not their expertise and they do a lot of the hiring. There are many shooting coaches in the NBA that don't really know how to help. It's mostly friendships and seniority. The NBSA uses Noah Technology, www. noahbasketball.com among others technologies in our mastery of shooting instruction and the high school, college and pro teams that use this technology show the most improvement in shooting.
The real problem is the early instruction given to the kids. In basketball, the best players will have been coached by as many as 50 different coaches. It gets difficult to learn for some and eventually a player can adopt a negative picture of himself and that will unconsciously effect them.. It's also a mental shot so being able to relax at the line is paramount. Making shots is all based on confidence and that is developed in practice. There is a method to practice that works. It is not easy to come off the bench after sitting also. There is a term called "the drop off rate". That is the difference between your practice percentage and game time percentage. Players can drop off as much as 40-50% due to their inability to shoot with good fundamentals, a proven practice system and their inability to quiet the mind.
There is more but this is a good start.
Landlords and hotel chains hate Airbnb; taxi and limousine services hate Uber and Lyft, and today we saw that the SEC is hostile to Bitcoin.
Thank goodness they're there to protect us from the ravages of these fiendish innovations, wholly unrelated to their constituencies.
I sent this to my politically opposite progeny:
Who can guess why the creekbeds on the upper right don't continue toward the lower left, and some appear displaced?
One answered "Obama" and the other "Moonbeam".
I wrote back:
OK X came closest and Y gets 2nd place.
The diagonal line going from lower right to upper left is the San Andreas fault, a hundred miles from here in San Luis Obispo county. As you can see, the dry creekbeds end abruptly at the fault - and some even jog up and left after meeting the fault. This is because the left (West) side is the Pacific plate, and the right (East) side is the North American plate, and the Pacific plate is moving northward past the NA plate. Over thousands of years, the creek beds to the West of the fault shift North. Water run-off runs down the creek beds until intersecting the fault, and there either follows the fault or goes underground - because the bedrock is pulverized along the fault. You can see how some of the older beds (more eroded) used to line up but are now displaced.
There is evidence that much of the movement occurs during large earthquakes. Recently there was a study indicating there are very large earthquakes along the San Andreas about every 100 years (very large = 10-100X Northridge energy). The last big one along the southern portion of the fault was the Ft Tejon earthquake of 1857…160 years ago. ie, we're overdue (with the caveat that it could be decades or even another 100 years, though the longest interval they found was 200y):
Why are your politically correct answers correct? Because politicians are attracted to self-aggrandizing emblematic issues, while neglecting critical infrastructure needs. There should be many structural upgrades to roads, buildings, power, etc to better prepare for the big one. And of course the recent California drought will continue - despite record rainfall in parts of the state - because 92% of the runoff is lost as there aren't enough good reservoirs. It is more important to protect the delta smelt than farmers (so we can buy produce from Mexico where they only protect drug kingpins), build a bullet train from Fresno to Modesto, save the planet from global warming (even though man's contribution is uncertain), and squander taxpayer dollars to fight the feds for the right to hoard illegal immigrants.
20a3
In less than a year and a half we will be into another political campaign. The odds do not favor the Democrats. They will have 25 Senate seats on state ballots; the Republicans will have only 9. Only 1 Republican is running for re-election in a state that Mrs. Clinton won (Heller in Nevada); 10 Democrats are on the ballot in states that Trump won (Nelson-FL, Donnelly-IN, McCaskill-MO, Brown-OH, Stabenow-MI, Tester-MT, Heitkamp-ND,Casey-PA, Manchin-WV, Baldwin-WI).
—
keep looking »
Archives
Resources & Links
Search