The Hawaii housing market is starting to warm up after years of lethargy. It lags behind the mainland markets and a good sign of a market cycle maturation. Inventory is low. There have been cyclic bubbles in the local market for vacation condo's and home from mainland, Canadian and Japanese investors over prior market cycles. Excess money from various world markets makes it way to the luxury market as 2nd homes or vacation homes here. There are many new home building projects, busy contractors in sharp contrast to the last several years.
The S&P crossed or touched 1950 22 days since February.
There has been a 20 year drought here in Hawaii which is now ending officially. Severe drought is ending in many places. We've had 4 weeks of steady rain, which is unusual for recent times, but the old timers say this is the norm.
Weather cycles also extend in large waves across the globe, for example, the Pineapple Express, where Hawaiian storms surge east to the West Coast.
In any case, heads up. There's a weather cycle change afoot.
To what extent can Pascal's principle where a change in pressure is transmitted undiminished to all parts of an enclosed liquid or gas system, whereby a small change in force on a narrow area can move a much larger force on a larger area as used in car lifts or construction machinery, be applied to markets in certain situations? Is this a useful question?
Stefan Jovanovich writes:
The Chair has asked a question that I cannot answer so I will add to my stack of irrelevant comments. What is called the Industrial Revolution was neither. Metal working and large scale enterprise were not new things. The Arsenal at Venice and the Royal Navy's yards with Brunel Sr.'s block carving automatic lathe did not need the "invention" of the steam engine. It was the discovery and application of the paradoxes of fluid dynamics that created our modern world — first steam, then gases and liquids generally.
Gary Phillips writes:
Mauboussin likes to talk about the market as a complex adaptive system and critical points where large scale reactions are the result of small scale perturbations, the implication being that causality can be difficult to identify because it is often very subtle.
Traders tend to focus on multiple and ubiquitous agents that may not drive price, but do support their directional bias, while ignoring potential outcomes with low probability that may be driven by hidden or obscure agents. Same with systems with too many degrees of freedom and over fitting.
Gary Rogan writes:
I often think of the market as a Pascal system or a school of fish. How do all the stocks know to move the similar direction?
Ralph Vince writes:
In the context of fluid dynamics, Gary's question leads to the (near inescapable) conclusion that the movement of stocks prices, in this context (with an isomorphism to 3D space of the varioius stocks) is characteristic of the flow WITHIN the de/compressing cylinder itself, under varying states of compression at varying times.
A study of hydraulic flows would show that fluid flow within the cylinder itself is not uniform, and is also a function of various degrees of pressure.
From this we could create such a model.
Gary Rogan responds:
It is kind of like that, but it's almost like there are local agitators within the cylinder. This morning provides a perfect example that I can see in my own stocks. Some joint venture news in MDLZ, one of the Kraft spinoffs has provided positive agitation to the food stocks, and more so to the specifically beverage stocks, and less so to the consumer non-durable stocks. This agitation is somewhat sticky in that when the market first rose for whatever reasons and then fell likely on Yellen's remarks, these stocks seemingly have experience a smaller sensitivity to the market had the important news not occurred. It's like a decompressing cylinder with small local explosions/collapses.
Ralph Vince adds:
Matter in the expanding (i.e. decompressing) universe may be a better model?
But it still boils down to a feed back loop where the output of one becomes the input for the next ( in one case amplifying and in the other dampening).
Gary Rogan writes:
That's an excellent analogy and something I've been reading a lot about! It's not perfect but likely productive.
Immediately after the Big Bang the small world was pretty uniform. But then quantum uncertainty fluctuations have added a small pattern to the Universe that was the progenitor of what we all see today. In addition sound-like wave resonated within the Universe leading to the spectrum we still see in the microwave radiation today. Gravity has dramatically amplified the initial quantum fluctuation leading to the truly observable local pattern of galaxies, stars, and planets. And of course all the following star formations, collapses, and explosions created all the heavy elements as well reshaped the local structure of galaxies. Plus there is all the dark matter and dark energy (dark pools?) that exert gravitational and expansionary forces that can only be guessed at by their effect.
Craig Mee writes:
From the back benches, I think the problem may lie in measuring the change in volatility, since under no news conditions, the environment may be ideal, for example, after news releases in Europe mid morning before the states come in. After that though, it may be difficult to separate cause from effect.
Jim Sogi writes:
Might a small amount of money pouring into something like gold or oil or wheat move the entire market? The canary principle might be at work rather than Pascal's causal function, and there may be a lag, complicating the relationship.
anonymous writes:
The use of finite-volume methods in sell-side modelling suggests it is a useful question. Market cap is a "squishy" concept of volume, as it can change when prices rise and fall. Book value is less squishy but still far from rigid.
Imagine a directed graph of trade flows among several companies, forming a trade network. Suppose there is a bottleneck somewhere. Destroying this link might be more disruptive than destroying other links.
My father used to talk about one of his coworkers who whirled about his organisation with fingers in every pot. This individual did much more than his job description suggested. When he left the organisation many projects across departments floundered.
The Allies' North African campaign of WW2 was meant to attack a "pressure point": Rommel's petrol supplies. Paraphrasing ER: "The bravest man can do nothing without guns, the guns can do nothing without ammunition, and neither guns nor ammunition are mobile without petrol."
I would also use the metaphor of joint-locks in jiu jitsu. Consider the manifold of configurations of your opponent's feet, knees, hips, shoulders, elbows, wrists, fingers. Applying pressure (vector) to the wrist and fingers in most of these configurations will not move the opponent's feet or hips. Joint locks find the configurations where a small force in precisely the right direction will cause the opponent's feet and hips to move a lot.
Saving the geekiest example for last: in George Lucas' fantasy world, certain Jedi Consulars are able to, with sufficient meditation and magic, see "shatter points" in a situation–precisely the kinds of vulnerabilities that will spread and multiply force to a wider area.
I read a National Geographic article about a women who set the record for hiking the Appalachian Trail. The consensus thinking was that it had to be approached as an ultramarathon. The male record winners all ran 9-10 hours a day to beat the 57 mile a day average. This lady was a hiker and everyone pooh-poohed her strategy to hike it. Well she hiked it, 14 hours a day, and beat the record.
It's the tortoise and hare strategy. Maybe we could call it the Rocky/HFT strategy. Discretionary daily trading can be strenuous, like ultra marathoning. Recently, I've been holding longer and doing better. Let the market do the walking. As Lack would say, "get the joke".
The documentary for rent on itunes about Muscle Shoals recording studio is absolutely amazing and a requirement for any music buff. It rivals the 20 feet from Stardom, and the Funk Brother's stories. The movie documents a small recording studio in Alabama, it owner and producer, Rick Hall, and their amazing studio musicians They produced well known recordings such as Wilson Pickett's Mustang Sally, Aretha Franklin's RESPECT, Rolling Stones, Bob Dylan, Paul Simon, Dire Straights, Lynard Sknrd, Steve Winwood, Joe Cocker, and the list goes on and on.
I was sent this video about a honey badger taking on 6 lions. I noted a similarity between the way the honey badger reacts to attack. He retreats bitten, backing up with face towards adversary, then counterattacks, retreats for a little, then attacks again and retreat attack again. Is it general or random?
Ken Drees shares from wikipedia:
Honey badgers are very intelligent and are known to be capable of using tools. In the 1997 documentary series Land of the Tiger, a honey badger in India was filmed making use of a tool; the animal rolled a log and stood on it to reach a kingfisher fledgling stuck up in the roots coming from the ceiling in an underground cave.

As with other mustelids of relatively large size, such as wolverines and badgers, honey badgers are notorious for their strength, ferocity and toughness. They have been known to savagely and fearlessly attack almost any kind of animal when escape is impossible, reportedly even repelling much larger predators such as lions. Bee stings, porcupine quills, and animal bites rarely penetrate their skin. If horses, cattle, or Cape buffalos intrude upon a ratel's burrow, it will attack them. They are virtually tireless in combat and can wear out much larger animals in physical confrontations. The aversion of most predators toward hunting honey badgers has led to the theory that the countershaded coats of cheetah kittens evolved in imitation of the honey badger's colouration to ward off predators.
Pitt T. Maner III writes:
Honey badgers have a very interesting collaborative endeavor with the honey guide bird. It's an amazing partnership. Here is a vid about it: The honey guide bird leads the honey badger.
UPDATE: It's evidently a myth started by an early Swedish naturalist who heard of the behavior from a 2nd-hand source! Similar to the cliff-diving Norwegian lemming movie meme in some respects.
But at least the birds appear to interact at some level with humans on the honey trail and probably are not far behind a marauding honey badger to pick up the crumbs:
"Lies, Damned Lies, and Honey Badgers"

'Claire Spottiswoode, author of the recent honeyguide paper, set me straight. Even though the bird certainly teams up with humans, Spottiswoode said, "There is no persuasive evidence that honeyguides ever guide honey badgers". Cue baffled noises from me, and the faint whimper of broken childhood memories. Spottiswoode continued: "You might have seen the YouTube clip of a honeyguide seemingly guiding a honey badger - I'm afraid that was a set-up with a stuffed honeyguide and tame badger!"'
and

'The myth of the badger-guiding honeyguide began in 1785 with a man called Anders Sparrman, who had heard the story from local people. He never saw the actual behaviour first-hand. Neither had anyone else. In 1990, three ornithologists – Dean, Siegfried and Macdonald – wrote a paper debunking the honeyguide/honey badger story. In it, they wrote, "Naturalists and biologists have been active in Africa for more than 200 years. During this period, to the best of our knowledge, no biologist or naturalist, amateur or professional, has observed a Greater Honeyguide leading a Honey Badger to a beehive." '

Ken Drees writes:
My sister was in a party hiking in Sumatra, Indonesia some time back that was ambushed by the honey badger. He lay in wait and as soon as the local guide of the group appeared from under a fallen tree at the bottom of a ravine on an established path he swooped. Luckily the guide was quick enough to swing his machete, which had a chunk out of the blade after he caught mr. honey badger's shoulder. My sister was number two behind the guide, ducking under the log at the time of the attack and felt his furry coat on his retreat. The guide was very quick to start hacking a new path through the jungle and organizing the troops to flea since he was certain the honey bear would be back. After a few skipped heartbeats all worked out ok on that day. But it appears from this he's a thinker and from the guide's reaction and concern, the attack retreat attack is possibly not random.
Jim Sogi writes:
In The Book of Five Rings one of Musashi Miyamoto's three main strategies is to retreat …attack …retreat…. attack…retreat. It throws the pursuers off balance and separates multiple attackers and allows you the choice of your terrain and setting.
The fun spec party trip to the Meadowlands racetrack highlighted many Dailyspec themes. Bacon talked about changing cycles. A system tends to draw down as cycles change. In The Logic of Failure Dorner discusses identifying the dependency of variables in a complex system Some variables regularities may be conditional. A fixed system could be filtered by a variable such as a rising TED spread to avoid degradation in a changing cycle.
The second theme of the trip to the races was that you don't really know about your theories until you have some skin in the game. Also it may not matter so much what your system or theory is as long as you have a theory you can stick with that isn't a sure loser.
The fascinating spec party easter bonnet parade down 5th Ave on a beautiful spring New York day is best recapped by the Heisenberg Uncertainty Principal.
 Just the act of observation changes the outcome. No one is just an observer. By your presence you create and are part of the event and change its reality. Some folks had outrageous bonnets, some watched. All were part of the event.
Wandering around New York on a random fashion highlighted the benefits of randomness, chance and observation. Strolling back from the parade we chanced into the broadway play of Of Mice and Men by Steinbeck starring James Franco and Chris Dowd who gave a great performance.
As Yogi Berra once said it's amazing what you can learn by observing. Many thanks to the Chair and Susan for a wonderful weekend and for the generous hospitality.
On a recent ski trip to Hokkaido Japan, we had 10 days of heavy snow on top of 3-4 meters on the ground. Deep fluffy light blower powder.
Food, lodging, recreation were very cheap. Nice airline Airport hotel for $65. Spaghetti dinner $9, wine $2. French Chateau bottled 2011 vintage $12, French regionals Medoc, Bordeau $9. Full room and board at rural onsen $60/day per person. Ski lift tix $40, $33 for senior, $10/single. Noodles $6. Big Mac, fries, coke…$7. Part of it is the recent 30% devaluation of the yen, but it still does not explain the values.
The Japanese were very polite and many more had some English than 25 years ago. Very noticeable demographic age bracket bulge in 60s and 20s.
Yishen Kuik writes:
Japan is cheap these days.
Hokkaido is a major tourist destination, famed for hot springs, sapporo beer, nikka whisky, the countryside, fruit from yubari, champagne powder skiing and a spectacular snow festival among other things. It is an island north of the mainland but chitose airport is beautiful and large and the shinkansen links it to Tokyo.
Pretty much the entire skiing population of Australia, New Zealand, Singapore, Hong Kong and South East Asia skis in Japan and Hirafu, Niseko in particular has emerged as the international ski capital of Australiasia with 1000 usd a night for a fashionable 2br apartment as the going rate in peak season. Malaysian, Australian and Hong Kong developers have filled the town with modern eateries and apartments.
But elsewhere, 100 usd a room with breakfast buffett and onsen is the norm at the many good bubble era hotels built all around the country. Cheaper alternatives go all the way down to 40 usd a night at ski pensions. Many Australian seasonaires are to be found in Niseko working the bar, cafe, ski hire and hotel.
In major cities outside Tokyo, food is excellent, crime non-existent, public infrastructure superb and the level of service is exemplary. In downtown Kyoto iirc you can get prime real estate for 400 usd psf and non-prime at 200 usd psf. You can lunch at a touristy place for 20 usd or pay 10 usd for an excellent bento box lunch. Kyoto is the cultural tourist destination for the Japanese and japanophiles with festivals throughout the year. A wonderful town where Steve Job's favourite hotel, the Tawaraya, is located.
"Japan Snowstorm Kills 12, Strands Thousands of Motorists"
This follows on my comment about people wanting to stop global warming, but not stopping to think what the alternative is. Probably a good time to head over there to ski though.
A severe snowstorm sweeping across Japan has killed 12 people and left more than 1,650 injured, Japanese media reported, as the extreme weather sparked widespread transport chaos.

At least a dozen people have died in snow-related incidents in seven prefectures after the storm broke records, with Tokyo blanketed in 27 centimetres of snow, according to the Kyodo news agency.

A further 2,150 people have been evacuated from their homes over fears the weight of the snow would cause their houses to collapse, public broadcaster NHK said.
Slater won the Pipe yesterday. Check out this minute and a half video of a perfect 10 on a wave he rode. Even a non-surfer would regard this as a perfectly ridden wave. What other moments in sports are comparable? What trades are comparable?
Jim Sogi writes:
Perfection. It's rare, but when it happens, it's the best. Yesterday the surf here was perfect. Same size as the pipe pictures, west swell, perfect form, no wind, perfect size. It was like the cover of a Beach Boys album.
There were only about 8 people out, all of whom I knew. I caught many waves and didn't fall. Caught them right on the peak, in the pit, dropped in, the wave walled up and then kickout on the inside. Just a perfect day. Everyone was hooting and hollering and smiling. A pretty girl in a bikini paddles by and says the waves are so good she feels like she's on drugs. Just perfect.
The other great thing is the perfect day of powder snow, sun, no wind, new snow, no people, untracked lines.
Another great thing is the perfect trade. Great volatility, good entry in size, and good mental condition to ride the trade to a good exit with no pain.
All very rare, but just the greatest thing. You have to watch and wait and then be on it when it happens.
Weather must play a factor in ag commodities. The weather has been pretty weird lately with weeks of rain in Alaska in January, snow in Hawaii (skiied 2 days last week), bad East Coast weather, drought in California. I am guessing this will affect the volatility of the ags and energy in the coming years. On a larger scale, weather can affect the economy of the entire world.
Jeff Watson writes:
The big drought played havoc with the grains and we had a monumental rally. Weather also affects shipping of grains by barge, and sometimes the Mississippi River is unnavigable due to a variety of weather conditions. The basis for corn and beans can easily double in a matter of days at the Port of New Orleans when that happens. Since the system is all interconnected, other ports will see an increase in the basis.
Hypothesis: inflation is rampant but hidden by federal subsidies. Prove me wrong or prove me right. If I am right I will go into politics.
Jim Sogi writes:
This seems to be what Gross at Pimco is saying as well. Credit growth fuels asset price. Credit deflation may result in asset deflation. Seems to be what is affecting stocks.
The alternative theory is to follow the Fed's explicit explanation that the Fed is preventing deflation, and that removal of the stimulus will allow prices to deflate. This as they say is the greater risk.
Ed Stewart writes:
That makes sense to me. Credit growth or fed asset purchases have created asset price inflation relative to the rest of the economy, which is known as "the rich getting richer".
Deflation of assets is harmful as it impacts the money supply that leverages off of asset prices via credit. Kind of a different dynamic than what most people think of when discussing inflation based in consumer prices. One thing Mises said that I like is that money creation is never neutral across the price structure. It enters in specific ways and impacts specific prices relative to others. I used to think someone must understand how these things work, I now wonder if it is that things change enough such that understanding is not possible.
Gary Rogan writes:
Presumably asset inflation is related not just to the growth of the money supply (a large portion of which sits as excess reserves right back at it's point of origination and isn't contributing to anything other than bank earnings) but also to the intent of the Fed. Otherwise why would relatively tame tapering result in some deflation even while a huge amount of money is still being printed?
The dollar is strong. I have been traveling internationally this past year on ski mountaineering expeditions (surf-n-ski.com) and found the dollar is strong and there are good travel deals now.
Canada and New Zealand are both below the dollar 10-15%. With the modest life style in those countries hotels and meals and car rentals were low, and cheaper than the US. Argentina, where the pesos dropped from par to 8 or 10:1 is cheap. Nice Malbec wine is $10. A dinner for 3 in a nice restaurant in downtown Usuaia is $40. Japan is the surprise. I'm heading there next week and hotels are under $100. Ski lifts are $30. The yen has fallen over 30% recently. Surprising last year also was the Euro. In France a modest prix fixe lunch with 3 courses, wine was $12. Can't find that in US. I am surprised the Euro has not dropped reading the news. The prices there have self adjusted notwithstanding the exchange rate.
You may think Hawaii is not such a good place to live for a ski fanatic, but its less than a day to NZ, Japan, Alaska, Canada, Sierras, Rockies, for year round skiing. There is even snow on Mauna Kea where I've been skiing.
As diligent dailyspecs know, I recommended a long in natural gas a few weeks ago. The front contract has now risen about 40% and is currently making a new high (up about 15% over the past two days).
As a veteran of this market, I can say with wizened knowledge that Natural Gas is a market that V-tops. So if you followed my recommendation and bought some UNG or whatever, don't expect a graceful exit. I am NOT calling a top. There is some probability of further upside. Possibly massive. Rather, I am saying that you shouldn't expect me to announce my exit in the way that I did in gold.
Note to Dr. Z and the counters: There is always a bull market somewhere.
Ed Stewart writes:
Amazing string of winning ideas. It seems that with the benefit of Rocky's calls doing one's own research is counterproductive.
Jim Sogi writes:
In '05 and '08 natgas went over 15 and 10. What caused those run ups?

After a long down turn the ag commodities seem to be turning around or bottoming. Just looking at the charts.
I've recently started to enjoy hip hop music. I'm talking Juicy J, Andre Nikatina, real gangsta rap. I never could listen to it before, but now enjoy it very much. Some observations:
1. It appears to be a new form of music, and despite its roots in African rhythms, is a clear break from current pop music forms. It appears to be a form of tone rhythm poems. The structure does not have standard ballad form. It appears to have a refrain.
2. You need specialized equipment to hear the elements of the mix. A regular radio or car radio does not pick up the bass part which predominates the mix. A typical subwoofer set up has a 1k watt amp with special bass speakers. You've heard them in cars 200 feet away driving down the road.
3. The rhythms are polyphonic and multi-layered, varied within songs and changing. It seems to defy normal time signatures. Perhaps more technically trained musicians can correct me here. The various voices of the musicians pick up different rhythms over the sub rhythm.
4. The mixes sound lush, full, but a relatively sparse with only about 5 or six elements. There is typically a piccolo snare drum, a piccolo note pattern defining the chordal feeling, and a big bass part filling most of the mix. On top are varied vocal improvisations with different vocal tonal structures.
5. The lyrics focus on a narrow range of drugs, sex, money and cars. The word "Nigga" is the most used lyric. For example, a typical lyric will read, "We dem niggas, We don't give a f%$k". I can't tell if they are serious or its posing, but if a white person accused an African American of any of it, the PC police would be knocking down their door. I don't understand what is going on here at all. A friend points out that all pop music deals with sex, money, but normal pop music is much more whitewashed.
Since this is a market forum, it occurs to me that a market position should be like a good music hip hop mix in that it will have a harmonious clean mix of a few good holdings all designed to promote not only a good profit, but a good statistical expectation and variance and express a simple but cohesive theme. For example, recently gold, bonds, yen all went down and have had a nice bounce. These seem like varied and diverse elements but have moved in concert. ES seems to have lagged in its movement. For the last year, ES has not been much of a trader so its good to add other things into the mix.
anonymous writes:
Sogi-san!
Brahms!
Schumann!
Poulenc!
Schubert!
Schoenberg!
Aguabella!
F**k the losers.

I am just back from a ski mountaineering trip in the back country deep in the Canadian Rockies. Canada is a huge country, rich in natural resources, with only 30 million people. The people are relaxed and with a lot less anxiety and tension than Americans. They lack the expertise and manufacturing base to extract much value from the raw resources.
It is a beautiful country. Things are inexpensive, especially since the recent devaluation of the loonie to US .90. There are many new immigrants to Canada from China, India and other commonwealth countries. They have a liberal immigration policy that allows commonwealth members to work there when they are young. I sense great potential in the North.
Anatoly Veltman writes:
Jim, isn't the potential resting squarely on natural resource prices?
The problem I always had with Canada's potential was economies of scale. This population one-tenth of the US's but spread out over huge territories still needs to be managed efficiently. I'm afraid the government's burden per capita just crowds out too much.
Peter St. Andre writes:
Here is a visualization of population density.
Shane James writes:
There is a 4 day train trip you can take from Winnipeg to Churchill (which may still be the Northern most point you can live). You can go dog sledding there, meet the remarkable Innuit people and pretend for a short time that you are Ranulph Fiennes or Amundsen.
But it's cold. Ha!
Here's an introductory article on Local Motors at its inception with the idea that I think would be worth developing here. One wonders if we could apply it here.
Jim Sogi writes:
I've been looking at making a 4×4 E350 camper van for various adventures. You can buy a new one set up for $150K, or you can buy a empty van and build it up your self to your own design. It seems like a fun and exciting project. There is a North Carolina 4×4 conversion kit.
It was in July 13, 2012, more than a few months ago, when Specs were voicing concerns about Facebook, including that it was valued at an "astronomical" amount, and daughters were reporting their friends were getting bored with it. FB was at $31 then; it's at $55 now. It must be very bullish for a stock if kids are getting bored with it.
Jim Sogi writes:
I'd agree with the Professor. Just because it's not in style with kids doesn't matter. When Boomers and Grandmas use it, it's become very successful and more likely to last than a fad. I use FB to stay in touch with kids and friends in a nice way. It's a better tool than email in many ways as a killer app. There are flaws, and they are making it worse, but the idea is the same.
Avalanche prediction requires the study of the snowpack both historically and how the snow structure has metamorphosed over time. One of the prime causes of avalanches are weak layers and slab formation. Weak layers in the snow pack are layers in the snow that cause the snow on top of it to slide off it and down the hill causing an avalanche. Weak layers can be low density snow or an ice layer or hoar frost flakes. Slab avalanches are created when higher density snow bonds together then slides on a weak on steep hill. Avalanches can kill.
Avalanches remind me of markets. You can study market structure historically by looking at the number of trades at a price. Over time the density may change. Market order depth structure is not available in full but could be inferred to some degree. Some parties have access to full book.
The theory is there are weak layers in the market structure that might cause a market avalanche or rapid rise. There may also be dense layers in the market structure. An example is a long bar with big price change but low number if trades. Time may change the number of trades at the prices or depth of orders might affect the reactivity of the bar. And a gap is also an example of a weak layer.
Duncan Coker adds:
Jim's post on avalanches' relationship to the market can be summed up in one word. Respect. Respect that at any point in time the market is in equilibrium. It is priced correctly given forward required return, the price of risk. If one disagrees and expresses this in a position, the null hypothesis is the market is right and I will be wrong. The mountains always prevail in the same way, and if I am venturing out in the back country, I will show due respect.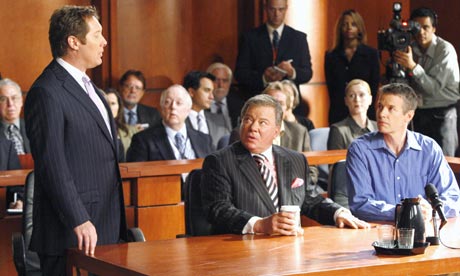 I recently came across this humorous story for lawyers.
A Law teacher came across a student who was willing to learn but was unable to pay the fees.The student struck a deal saying, "I will pay your fee the day I win my first case in the court."
Teacher agreed and proceeded with the law course. When the course was finished and teacher started pestering the student to pay up the fee, the student reminded him of the deal and pushed days.
Fed up with this, the teacher decided to sue the student in the court of law and both of them decided to argue for themselves.
The teacher put forward his argument saying, "If I win this case, as per the court of law, the student has to pay me as the case is about his non-payment of dues. And if I lose the case, student will still pay me because he would have won his first case. So either way I will have to get the money."
Equally brilliant, the student argued back saying, "If I win the case, as per the court of law, I don't have to pay anything to the teacher as the case is about my non-payment of dues. I f I lose the case, I don't have to pay him because I haven't won my first case yet, so either way, I am not going to pay the teacher anything.
Questions:
1. If you are the judge before whom this case comes up, what is the best course for you to dispense justice?
2. What market situations, if any, are similar in construct?
Stefan Jovanovich writes:
1. Disbar them both - "the case" is about their contract, not about the teacher's remedies
2. Any that involve transactions that manage to exclude themselves from the jurisdiction of the Uniform Stock Transfer Act of 1909 and its successors - i.e. just about everything where the rules have been sufficiently obfuscated to avoid the clarity that our predecessors brought to questions of money and credit.
Passing through Spokane after backcountry skiing in British Columbia, I noted that last week had unusual extended below zero F temps. There was a short local news query on whether the winter wheat crop may be affected by the cold snap.
This afternoon I was thinking of the events of my honeymoon back in 2009 and while in Hawaii we visited the Sogi residence which featured some good ol' jam band rock-n-roll action by Sogi and his team.
The decay in current music quality versus yesteryear production came long before the decay we have recently seen in the financial services industry. About 30 years or so is my estimate. What is interesting is that classic rock and roll will always have its place — like an old shoe or old pair of jeans. Financial services should be so lucky. What is scary while also quite ironic is that technology is largely the culprit for the decline in both fields.
Jeff Watson writes:
Rock and roll is not in decline at all, far from it. Revenues might be down, but not the musical quality. People of a certain age just get stuck in the 60s and 70s and won't let go. But one tends to only taste the cream and forgets that the 60s and 70s brought some absolutely horrible music to the table, stuff (I won't even call it music) performed by Boyce and Hart, Cyrcle, King Harvest, C.W.Mcall, and The Cuff Links. This is the worst song ever written.
My parents thought music died in 1955. My grandparents thought music died in 1920, and on and on. Every generation experiences the same nostalgia for the past, for the music of their youth and feels the new music of the day is declining in quality. Nostalgia is big business because people miss their youth. Bands like the Mowglis, Black Keys, Of Monsters and Men, Daft Punk, Outkast, et al are producing some amazing music which is just as good, or better, than the rock of 40+ years ago. Troubadours like Jack Johnson write and perform music which is just as relevant today as what Bob Dylan wrote two generations ago. An entire new group of people, our kids, are listening to the new rock, and a few old people like myself enjoy it immensely. Stop listening to Clear Channel and find some music……it's out there just waiting to be discovered.
Jim Sogi comments:
One day someone asked while I was playing, "Do you know any songs less than 10 years old?" I was kind of stumped, so I've tried to find new songs. It's harder to learn things when you are old and have to beat the new neural pathways harder.
A childhood friend of my son is Ryan Fontana, of Sex Panther. He has achieved big success as a DJ playing electronic dance music. There is some good music there and it's good for dancing. The girls really like it. EDM keeps people dancing and drinking. Some clubs according to WSJ can sell a million dollars of drinks in a night. Some of the music can feel repetitive but when they're dancing, they're not really listening to the music, but feeling it. With the big sound systems, the ground literally shakes. It's an experience and it's good business. I've got an open mind and even like some hip hop stuff, though it's taken a while.
I wish I hadn't written the chapter on poker in edspec. I hadn't played for 30 years when I wrote it, and all I did was read some books from the gamblers book club, and then write about it as a layman, poseur, armchair geezer. I wasted 5 pages of everyone's time on it. And anyone who knows the game would have seen I was out of my league. I try not to be as ignorant of my ignorance as I once was.
The current issue of Outside is all about the secrets of survival. What it takes to stay alive. I am ignorant on this subject. The only thing I know about it, is from books, that when you're the captain, you're supposed to be the last man out, until you say "every man for himself" as Aubrey did. Also, what I read in L'Amour about always being aggressive at the beginning when threatened with a life saving situation. But people on this site are infinitely more knowledgeable than I on this subject as are all my kids and partner, who all had to spend a few days alone in the Vermont wilderness as part of the Mountain School they went to.
So please, give us your survival things, and comment on what Outside said, so that we can survive better in speculation, a consummation devoutly to be wished, and which the all seeing eye would like to do so many things in this life over again related thereto.
Jim Sogi writes:
Many cases of death in the wilderness are as a result of a series of small stupid mistakes that compound and make what is not a deadly situation, into a deadly one. First is lack of preparation. The classic case is the two hour hike without proper basics such as jackets, maps, water, shoes, compass and the weather gets bad. The party hurries, mistake 2. One in the party gets injured: mistake 3. The parties separate to get help: mistake
4. Both parties become disoriented and lost and panic, running about. mistake 5. Their bodies are found days later a few feet off the path. All stupid mistakes, compounding a nice situation and tipping into irretrievable disaster. It is the same as Chair talks about: a good base of operation. Basic needs of the operation in the wild are adequate shoes, protection from weather, warmth and hydration, and basic navigation.
The second main survival issues are the basic needs of human survival: water and warmth. One can go for days, and almost weeks without food, but without water, hours can bring on death. If the body goes just a few degrees below or above its normal temperature, body and mental functions shut down and the person goes into a stupor. It can happen in 70-80 temperatures surprisingly.
Often, the simple cure to avoiding the above is just to stop. People have a real need to be doing something, and often it is not helpful and leads to disaster. How many parallels there are to trading!
I have a simple survival first aid package. Loss of blood is one of main causes of battlefield death. Unless bleeding is stopped, death will quickly follow often in minutes. Cetox granules go in the wound and staunch the bleeding by forming clots. Pressure and bandaging or sealing with stitches or tape will stabilize until further help. Also in the kit are pain killers. Sprains and breaks are common, and pain killer will allow the party to limp or carry to further help. The commercial first aid kits are often a waste. Water treatment is top of the survival bag list to kill giardia and cryptosporidium that will cause runs and dehydration. A small tarp or space blanket and jacket will provide enough shelter to avoid hypothermia by blocking wind and rain. Tape such as dermoplast or even duct tape can be used to staunch bleeding, make splints and stabilize breaks and sprains. A good flint and steel and tinder and water proof matches will help build a fire to keep warm. That's about all in my kit. All the crap in the commercial kits tend to be useless weight. Most survival situations only last 3 days. By then 95 percent are rescued or dead. Just stay warm, drink water, and keep your blood inside you.
Bibliography:

98.6 The Art of Keeping Your Ass Alive Cody Lundin
Backcountry Skiing Skills Wheeler, Margaret
First Aid: A Pocket Guide Van Tilburg
Glacier Travel and Crevasse Rescue , Selters, Andrew
Deep Survival, Gonzales, Lawrence
Phil McDonnell writes:
About the only thing I can add to Mr. Sogi's excellent summary of survival techniques is to recommend the choice of tinder for the flint and steel technique. I have considerable experience from Boy Scout days with flint and steel. The best tinder by far is steel wool. I believe the reason is that hitting the steel against the flint throws off molten steel sparks which somehow are attracted to the steel wool fibers. In competitions I used to be able to boil a #10 tin can of water in 3-4 minutes.
Pitt T. Maner III writes:
I occasionally watch the Les Stroud Survivorman show and he has some good ideas on the subject. Similar to Mr. Sogi.
For urban disaster he emphasizes having a basic kit stored in a plastic container.

In Stroud's view it is ideal to keep: 1) a week's supply of water and 2) a nice first aid kit (probably doesn't hurt for everyone in the family to take the Red Cross First Aid/CPR course or from another qualified provider. He advises having a 3) crank-up radio to keep in touch with outside world and 4) a shake, non-battery flashlight. 5) Water proof matches, 6) Rope, 7) a Multi-Tool.
During the hurricane season a trip to Costco to prepare for a possible storm is important. Easy to pick up canned goods, water and other items needed. A little wine to share with your fellow condo survivors doesn't hurt either when the power and water go off for a week and you are sweltering without the A/C. I like a big lantern-type flashlight with fresh batteries so you can read a bit at night.
At any rate, Stroud emphasizes staying dry to avoid hypothermia in the wilderness. Exposure is a big risk in the wilds.
Ed Stewart writes:
James has an excellent summary of important points. I will add (or expand on) a few.
First, be very cautious when venturing into new territory. If one is experienced at hiking a certain path or mountain or area, Don't assume "it is all the same" when you go to a new place. Don't assume, "I know how to find my way". I grew up in rural New England and spent a great deal of time in the woods (back country type skiing, hiking, fishing, etc) from a young age. My families home was near a govt owned wilderness area, and over time I got to know the terrain extremely well in terms of having a mental map and orientation, but also things like natural formations that could be useful as shelter, etc. Knowing a wilderness territory is like knowing where the "utilities" are that you can access from any position.
It is very dangerous to generalize such specific knowledge into thinking "I am good at finding my way", a mistake I experienced and learned from.
Wear the right clothes initially, not just in a backup capacity. What is comfortable in ideal conditions (light cotton long sleeve T-shirt, etc) can be a disaster when conditions change. Material that is waterproof and/or maintains insulating ability when wet is always good.
Extreme danger emerges out of "usual" situations and seemingly small challenges. It is hard to see danger without experience. For example a recreational hiker thinks, "that small rock formation would be fun to climb". The problem is, how it looks at the bottom (easy!) is a distortion relative to what one sees close up (unstable rocks, dirt, etc) from a now dangerous height. "From a distance" assessments are not an accurate judge of things for most people.
Focus on external factors that reveal themselves through the five senses. Take the time to observe. Stop and listen. Look at shadows, type of earth you are on, gradient, sounds, smells. Getting into that observation mode, not talking, not focusing on your own thoughts but on what is "out there." Bringing the senses alive to the slightest changes in the environment is a significant survival skill.
Experience coping with blood and guts, both literally and metaphorically, prepares one for survival. Many people are very deceived about survival situations because most of modern life is very safe, sanitized, and compartmentalized. Meat comes in a plastic package. "Someone else" does the dirty work. "Someone else" fixes an injured person. "Someone else" makes things safe and secure. People are squeamish about crossing boundaries, and when confronted with them can panic or become ill. An easy way to develop a natural survival mentality in any circumstance is to look for ways to cross boundaries before one is forced to do so.
The sound of a heavy metal bell can carry a great distance. As I said, I grew up in a very rural area and our home was on a large number of acres. When I was out late fishing, etc, my mom had a very heavy metal bell that she would ring– a sound which would carry for miles and alert me to come home — and immediately, automatically set my orientation. There are plenty of ways that a low cost item like this can be used.
Vince Fulco writes:
Besides some of the other great pubs listed here, the US Special Forces Medical Handbook (a bit dated) can be found on amazon and similar for $10. There is plenty of food for thought for the non-medical professional for when the stuff hits the fan in a bigger way.
Vincent Andres writes:
I remember well one of Reinhold Messner's simple tips.
When in danger, you are yourself the very first level of protection (and also one of the best, since your reaction can be very immediate). So work well on this very first level, and don't count on somebody else doing the job for you.
This is also a very libertarian and Randian tip.
Confirmation of a trade signal can be helpful to avoid drawdowns. Many small gains,and several large losses tend to be a pattern when using normal expectations in a non normal market. It's the 5+ sigma moves that cause big losses when working in a 2-3 sigma model.
Nison in Candlestick charting methods describes Japanese rice traders waiting for confirmation of a trade signal as the next day shows the reversal or continuation of the signal. This avoids the falling knife syndrome. Larry Williams wrote about confirmation of patterns either as completion of the pattern or as confirmation. The later entry is not as good a earlier entry, but avoids the multiple sigma losses, which may be worth it overall. It would be a worthy exercise to examine and test this. Recent doji reversal signal with narrow range off 1650 after long decline and multiday drop was confirmed the next day is an example of the candlestick idea of confirmation.
Anatoly Veltman writes:
On Candlesticks: weekly Candles have vastly more meaning. Daily are now meaningless due to seamless Sun thru Fri action. Intraday are totally ridiculous because they vary with arbitrary choice of 5 or 10 or 15 or 30 or 60min period.
Confirmation is a tough dilemma, which may border on trend-following vs. contrarian dilemma.
Gary Rogan writes:
"Dilemma" isn't strong enough in this case: it's like saying that the market will go up tomorrow for sure unless it goes down. At least Larry Williams developed incorporating multiple time frames into the calculation, but by itself confirmation seems like it can't possibly be meaningful considering the ever-changing cycles: a trend that can be "confirmed" in a statistically significant way using the same methodology over the years seems as likely as a unicorn.
One thing that I've learned about trading is that sometimes working harder does not help. Sometimes it's best to go surfing or take a vacation and forget about it for a while.
Ed Stewart writes:
I agree.
I think what confuses things is that a lot of modern 'work' is busyness without much productivity, yet people consider all of their time in the office to be work. Real productivity (other than manual labor), particularly creative work, seems to have a natural cycle, or rhythm, and the amplitude of different people's seems to be different.
For example, I have found that I work best in long stretches. After a focused stretch I need to rest and tune out. Time in nature is the best for this. If I try to fight the cycle my real productivity plummets and non-productive busyness sets in (including bad trades, impatience, cluttered, non-creative thinking, irritable, etc).
There stands Mr. Sogi's 1650, attractive as a stone wall.
Jim Sogi writes:
It's the "1650 Blues"… sounds like the name of a blues tune. However under the improvisation rule, no rendition should repeat the prior performance exactly.
2013-10-09 16:00:00 1656.25 1656.75 1648.25 1650.50 291418
2013-10-09 15:00:00 1653.25 1656.75 1651.25 1656.50 267649
2013-10-09 14:00:00 1645.50 1654.75 1645.25 1653.50 324510
2013-10-09 13:00:00 1646.75 1649.00 1644.75 1645.25 167887
2013-10-09 12:00:00 1645.00 1647.50 1640.00 1646.50 369039
2013-10-09 11:00:00 1651.25 1652.75 1644.25 1645.00 414612
2013-10-09 10:00:00 1653.25 1655.00 1646.75 1651.00 299764
Between 1962 and 1984, the Dow made five 30-40 % swings up and down from 1000.
There were huge interest rate and tbill swings also with Volker.
1946 - 1981: Bear Bond Market, yields soar from 2% to above 15% during 1981.
With the Gold standard there were some big liquidity squeezes.
We were coming out of two big losing wars.
I see many similarities to the current era.
Scott Brooks adds:
Similar demographics are very much in play.
When I went to New Zealand as few weeks ago I thought it would be pretty easy since they speak English there. But when I went there, people would speak to me and at first I couldn't understand more than 60% of what they were saying, and much of that just by context. With the accent and the many many different terms for things, a lot just slipped by me as noise not information. Where I was staying a guy stopped me and said, "where is sife wi?" I look at him and say," Huh?" He says, "Sifewi"…finally it dawns on me he is asking for Safeway. That's how I felt all the time down there.
For example, they say "trundler" for shopping cart; Tramping, for hiking; ski field for ski area; kitting up instead of gearing up; cuppa instead of cup of tea; long black instead of double espresso, tall white instead of cappucino, and the list goes on.
The guy who developed the algorithm to decode cellular data from noise and other cell phone had a great idea.
The information conveyed in the market is hard to understand, but it's there. Like language, the information and how it's conveyed changes and evolves.
A French friend who has lived in the US 20 years said she can hardly understand people speaking in France now, and the kids there say she speaks like people did in the old days. It would be like using terms such as "groovy" or "far out, man" these days.
Two down swings ago 130,
Last Down swing 80,
Current swing 63.
Kind of an upward flag shape thingy.
The Prisoner's Dilemma is very well analyzed in the highly recommended very technical book, Evolutionary Dynamics by Martin Nowak.
The two by two payoff matrix:
Remain Silent Confess

Remain Silent -1 -10
Confess 0 -7
shows payoffs to you if you and your colleague have committed a crime. The D. A says that if you confess and your colleague doesn't, you go free. But if you don't confess and he confesses you get 10 years in jail. But if you both confess you both get 7 years in jail. But if you both are silent, you both get just 1 year in jail because they can't prove anything.
The problem is that you do better by being disloyal to your partner. And so does he.
Rapaport has a very good solution to this problem if you play the game repeatedly. It has many applications to trading. If you are a flexion and you have inside information, perhaps from being one of the hundred people receiving economic releases in advance on a need to know basis, and your conspirator is a trend follower, or someone you are revealing the news to, as so often happens, you do better if you act but your colleague doesn't. Same for him. But if you both act, you'll move the market and the opportunity will be lost.
What other situations in markets can be modeled by the prisoners dilemma, and how do the solutions that Nowak and Wiki discuss illumine our trading, and enlighten us as to the disadvantages we face.
Tyler McClellan adds:
Freeman Dyson published a short paper in the last year or so that supposedly showed a very unintuitive and until then unknown solution to this game.
"Iterated Prisoner's Dilemma Contains Strategies the Dominate and Evolutionary Opponent"
Stefan Jovanovich writes:
The speculations about the Prisoner's dilemma too often omit the fact that the criminals both belong to the same tribe. The criminals' choices of rat/don't rat are bounded not only by the lesser/greater punishments by the prosecutors but also by the rewards/punishments offered by the gang/group. When the group's incentives are included in the calculations, the conspirators will, as wise guys, follow the logic of silence. That is why successful Federal prosecutions of organized crime that depend on informers have to offer the additional incentive of bribery. An offer of lesser punishment is not enough.
Pitt T. Maner III comments:
And the game rules and risk/reward payouts in open systems would seem even more variable and subject to interpretation/enforcement depending on the players involved.

This article has two viewpoints on some recent data: "it's suggestive" vs. "overwhelming"
…"Does a burst of ETF trading in the same millisecond of the Federal Reserve's policy statement raise an eyebrow? Sure. Is it indicative of a leak or insider trading? Not necessarily. For that, you'd need something besides numbers on a chart."
And this is one of the latest papers on the subject which might be of interest:
"Penn Biologists Show that Generosity Leads to Evolutionary Success"
"Last year William Press and I proposed the 'extortion strategy' in the game of Prisoner's Dilemma, enabling one player to maintain a dominant position over the other," said Dyson, who is retired as a professor of physics at the Institute for Advanced Studies in Princeton, N.J. "One year later, Stewart and Plotkin turned our strategy upside down and showed that it enables one player to coax the other gently toward collaboration. They understood our strategy better than we did. They reached by rigorous mathematics the happy conclusion that, in a game between ruthless antagonists, generosity wins." '
Richard Owen writes:
It always seems to be that the merits of a mathematical discovery aren't enough by themselves. The closed system needs to be extrapolated to the wide world. Thus a specific proof about a mathematical game is assumed to show that "it pays to be generous in life." As if, without the mathematical imprimatur, this might be held in some doubt. That particular habit of taking results proved in a closed system and extrapolating them to the wide world is probably particularly relevant to the investment field.
Jim Sogi adds:

I definitely like this author's approach to game theory using a spreadsheet to tally levels of factors similar to a plus minus decision list. The approach can definitely be used to quantify market information and decisions. It breaks down multi factored complex decisions into manageable quantifiable choices which are tallied to arrive at the big decision.
Despite Wehl's theories of symmetry in nature, the markets are asymmetric. The ups are different than the downs, volatility is different up and down, information flows are not equal. The list could go on.
Even nature is asymmetric. There is "spin" which is implies a direction. Contrary to Ahe Big Bang, the universe seems to be expanding. Time is one direction. Human's are not even handed. Energy has a tendency.
The market itself adapts to the trader's inputs, in particular, his systems. The larger the size used in various systems the bigger the splash, and smaller movers will adapt and counter the edge used in size.
This is what causes cycles. Once the system loses its edge, it is withdrawn, or counter movers cease front running it as its effectiveness has waned, and flipping the system, the counter system to the failed system, doesn't work either.
Then it comes back.
It reminds me of the Sicilian's speech in The Princess Bride.
My daughter's friend married and Indian man, whose mother taught them the "secrets" of Indian cooking. The main base to the Indian dishes is a huge pile of super finely chopped white onions simmered for hours to a light brown sauce that is the basis for many delicious Indian recipes. Hence the value of onions in India. The other secret, for another post, is the toasting of the seed and spices before adding them. It really enhances flavor.
Equities up near all time highs. Softs, metals, bonds all down at or near multiyear lows. One of the hardest things is to pick the turning points.
Seems like the market has been rather trendy lately. Of course now that I've realized it its probably near the end of the trend. But that's the same thing I though at the beginning of the trend.
Mean reversion systems have difficulty in a trendy market, and simple TA things work well for trends if you're lucky.
Rocky Humbert writes:
Mr. Sogi writes: "Mean reversion systems have difficulty in a trendy market, and simple TA things work well for trends if you're lucky."
I suggest that Mr. Sogi should have written: "Simple TA things have difficulty in a choppy market, and mean reversion systems work well if you're lucky."
Every single profitable trade requires a trend!
If you buy at 9:30am at a price of 100 and sell at 9:31 at a price of 100.25, there was a one minute trend. Call it whatever you want. But if you have two points connected by a line, that line is a trend.
The carpenter ants that live in my yard don't know that my neighbor has much better foraging.
Steve Ellison writes:
As I understand the premise of trend following, it is allegedly good to identify the trend in place before placing one's trade and enter the market on the side of that trend. To say every profitable trade requires a trend seems a tautology to me and not useful since the statement refers to the trend that occurs after entry and hence cannot be known at the time of entry.
Bruno Ombreux adds:
Rocky,
This is a semantic debate. It all depends how you define a trend. "Point A to point B" is a "line", not necessarily a "trend". There are actually formal definitions for "deterministic trends" and "stochastic trends". There are also statistical tests to check the presence of those trends.
Mean-reversion: you can make money in a market going from "point A to point A" instead of "point A to point B".
anonymous writes:
Having spent a number of years in the trend-follower business, I can confirm that trend-following, as practised by some rather large CTAs, means betting on markets where models suggest the continuation of a move. So if the price went up from A to B, a trend follower would make bets where the move from B to C is in the same direction, whereas a mean-reverting player will try trade instruments that he believes will move back towards A.
Over the years, I have given much thought to the workings of the whole trend-following business, and its role in the market ecosystem. The Chairman's various critiques of the style are all valid, and worth heeding. Yet, properly understood, I believe trend-following remains a valid approach to trading. i.e., it is a trading style that exposes you to risk factors for which the market is willing to pay you.
Rocky Humbert adds:
A wise man once said, "There ain't no point in beating a dead horse. But there ain't no harm in it either."
We've all had this trend following discussion ad nauseum in the past, and the chair's pathological aversion to trend following is well known. So to avoid re-opening old wounds, I will re-offer the single most plausible and economically rational reason why trend-following can work and has worked. (That is, I'm not saying anything about whether it still works or will work in the future.)
In order to move a price, the market requires new information. And this new information takes time to disseminate among market participants. And during this period of dissemination and acceptance of a new perception, prices will appear to trend. If you are the first person to acquire and understand this new information, you are said to have a variant perception. If you are the second or third person to realize that there is new information, you are called a trend follower. And if you instinctively fade this perception as it disseminates through the market, you are either called a contrarian or Anatoly. Strictly speaking, a true contrarian, like a stopped clock, is right twice a day. And while this new information is disseminating through the market, there are obviously many opportunitities to profit.
Ultimately, however, a trend-follower is economically equivalent to a person who buys synthetic options or volatility. And a mean-revision trader is economically equivalent to a person who sells synthetic options or volatility. Transaction costs notwithstanding, unless one has superior information, there is no apriori reason to believe that selling synthetic options should, over a career, be more profitable than buying synthetic options. However, the equity profile of an options seller is that of many small profits and a few big losses. Whereas the equity profile of an options buyer is that of many small losses with a few big gains.
On a recent trip from Mt. Baker to Seattle driving on I5 I noticed that driving about 1 or 2 miles an hour slower than prevailing traffic made driving a LOT easier. First I could drive at the same speed without having to make any adjustments to speed and avoided changing lanes. All the people passing had to made serial adjustments and multiple lane changes. This eased the stress of driving and reduced the number of decisions and risk. Over several hundred miles the difference in arrival time was just minutes difference. It reminded me of Triumph of the Optimists leverage study when 1.9x was optimal, but 2x went bust during the last century.
Sometimes it's the thing that makes it good that makes it bad, something I believe is known as the reflection principal.
I got a new Gopro Hero3. Great little cam and it's small and light because it doesn't have an lcd to look at the pics. But the lack of the lcd makes it difficult to see what you are and what you've been shooting. It has a wide angle lens which is good for selfies including background, but not so good for shooting others doing anything. So it goes.
The principal applies more broadly to things like relationships. The responsibility which attracts one person to another in ten years of a relationship can become boring. An exciting and free personality, after ten years of a relationship, becomes an irresponsible personality. So it goes. Life is full of tradeoffs.
Jeff Rollert writes:
Relationships are like cars…if you don't add energy or maintenance, it becomes just a car. Add gas though and it's a trip and adventure.
Wish I'd met mine 10 years earlier and had the wisdom to know it.
How many of you have a girl who rides motorcycles, fly planes, builds skyscrapers, or make a killer German meal (or French) from scratch? … just bragging…
Seriously, many times I find people forget what they have right in front of them. I've always felt that risk was a derivative of boredom. Really. Really. Really…
Thank God for the fashion/society pages…how else can you so easily find boredom?
This is some good reporting about yesterday's interesting mini crash:
"Fake Post Erasing $136 Billion Shows Markets Need Humans "
Like aligators lurking just below the surface, gazelles and wildebeast are pulled under by deception. From a micro mechanic point of view, such a fat finger drop might weaken the support structure of the depth by eating away supporting bids despite the subsequent rise. Testing needed.
Laurel Kenner writes:
When the crocs have eaten they get sleepy, and the other members of the herd can then cross the river.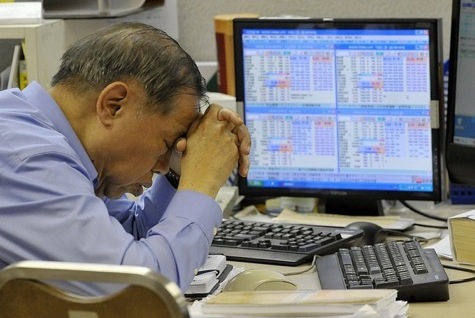 Pain is a subject with which traders are probably familiar. There is psychic pain and physical pain. The amount or intensity of both kinds of pain is not commensurate with the amount of the loss in all cases. There is not a direct correlation between the increasing amount of loss and the increase in the amount of pain. For example, the pain of losing 100,000 is not a hundred times the pain of losing $1000, and the pain does not increase in a linear fashion. The pain of losing a loved one is not 1000 times more painful than losing say $100,000. (multiply amounts for wealthy readers). The pain of a small burn can be as painful as a major illness.
The other curious thing about pain is that it ends and its hard to remember after its gone. Experiments have shown that in time people tend to revert to their mean disposition even after horrific personal losses. Some people can handle pain better than others or recover at different speeds. When one is tired, small things can feel more painful. Pain and sadness are closely related to anger. There are mental techniques to handle psychic pain and effective drugs to deaden physical pain. I suppose one could write a book on the subject.
Sushil Kedia adds:
Pain is a signal to consciousness or to the mind to search for changing the situation. Those traders who are not experiencing pain up to a level of loss are "willing" to lose that much and will thus have lost that much.
Like all of our perceptions, pain too is relative and there is no absolute measure feasible such as the measurement of temperature. Varying wealth levels or varying risk perceptions will, for one example for traders, bring varying intensity, length or sensitivity to pain.
For another example, in a simple surge-protector the fuse is expected to blow up before "paining" the computer to a point that the computer blows up. Some traders believe their stop loss strategies akin to this surge protector. Others believe their computers can withstand any power-surge, by placing some probabilistic calculations that having a surge protector will increase the probability of a power surge. Different hourses, different courses.
Jeff Watson adds:
The real sad thing is that you can be 100% right and the mistress of the market won't stop flogging you. Need to have my head examined.
I have a friend in Valdez who drives a snowplow on Thompson Pass. He was telling me they have heads up displays and navigation systems and radar for driving in white out blizzards at night. How long before cars have this I wonder.
Many top level executives and successful traders and entrepreneurs have sports backgrounds and continue to be active in sports. Sports provide good training and experience for a young (and old) person by:
1. Providing a competitive but safe atmosphere;
2. Allowing the ability to absorb losses and move on;
3. Teaching sportsmanship;
4. Providing health benefits;
5. Honing the competitive instinct, or killer instinct, in a non
lethal environment;
6. Giving incentive to give 100 per cent plus;
7. Providing the opportunity to learn how to learn under the guidance
of a coach or teacher;
8. Creating the foundation for a training regimen and discipline.
9. Teaching team dynamics and working together as a team in team sports;
10. Making life long friends and connections.
11. Providing a conducive social setting outside of business during
which business and personal matters can be discussed in an informal setting.
I'm sure there are many other benefits.
David Lilienfeld writes:

There's also 12. Developing an implementing a strategy which may not
work and making the needed changes in it to attain success. It's a
variant of "You're going to be wrong.
Steve Ellison writes:
Sports are generally objective. The final score stands regardless of excuses or rationalizations.
I have noticed that many athletes become successful salesmen, which might explain why many are CEOs. I was called on by a former Kansas City Chief selling software. Before 2001, EMC had a reputation for seeking out athletes for its sales force, particularly those who had grown up non-affluent, because they were determined, persistent, and never satisfied.
Complicated things of high quality don't just break down in a big cataclysm. Take a modern car. They are well built. The engine will last for half a million miles if properly maintained. However it is the little things that start breaking: the plastic ashtray falls out, the rubber seals wear, the bearing start getting loose, the fabric tears. These little things can get more serious. If the seal leaks, and the oil is low, the engine can wear prematurely. The shocks wear, and the ball joints go. The steering gets loose. Small things can lead to bigger problems. Take a modern city, like New York in the 70s. First it's some graffitti, then some broken windows, soon vagrants move in, garbage piles up and the city head to bankruptcy. It's the small things first. Take a huge economy like the US. The GDP isn't going to fall apart. Employment probably won't go off a cliff. It's going to be small things first. Take a corporation. The earning won't collapse right off. It will be receivables up, inventory up, sales down, or even smaller things. Maintenance up, or down. Take a market like the Nasdaq.
Leo Jia writes:
These are very insightful. Our bodies are about the same. And while the destruction process happens this way, it is interesting to note the creation process is also quite like this. First, small trivial things get created, then the large more significant things. All things seem to move like this in circles. Bubbles start small, grow big, then shrink a little, then burst.
Jim Lackey adds:
Hold on ther' hoss. The first thing we do, it wash, feed and stable the horses before the cowboys. This car post caught my eye. If the simplest part breaks, a mass air flow sensor, the engine runs rich and bad things happen. Yet we have a dummy light! Even back in the day we had dummy lights for high temp, or low oil pressure. These little 25-200 dollar parts break on brand new machines. Take the worn out 100k 7 year old car. Yes what you say is true. 35 years ago the 100k car may be dead in the crusher for scrap. Today what people thing of the heart of the car is the engine. With CNC , CAD and CAM all short for, computers do not have UAW contract for, tired nor sick nor go out of whack and slap together the last V-8 at the end of bowling night. Therefore the engines are designed and build and installed to Engineer spec. They do last for 250k. Most but not all of them do 250k except for the short cut copy cat Far East red flag waiving commies BYD my 6.
The little things that are build to spec yet cant possibly last for 7-12 years as you say rubber O rings, Balls joints, tie rod end,s brake rotors struts all must be changed or maintained. The most complex and weakest link of the chain on new cars is automatic transmissions. I made one the of the worst mistakes trading this week. I was taught about racing cars bikes and anything with an engine, failures. In a way we kept track of the max min wait time on a failure of a part. We change them at or before the median failure time. I forgot all about that for our trading. Didn't lose, it was much worse than that to a racer not winning is as painful as being on fire.
One spec posted a customer service report on cars and diamonds weeks ago. The gist was one man said change all parts. The other man said wait 5,000 miles. The implication was the second man said wait, and was best. What wasn't taken into account was two things. The performance of the car and his safety and time of a second trip to the shop. Other was the parts probably were not in stock at dealer B. There fore the guy simply told what most want to hear, no money today rather than we will have to keep your car over night as the parts are coming off the ship from Japan.
The discussion also goes to medical. too much of medicine is based on illness. When talking to my Docs and their ranges for normal I burst out and said, your kidding right? How do basic stats escape Medical training? How much better can we all feel if we did X and Y do the the people all wait until a breakdown and see the Doc for solution which prescribed as X. I know why. I did the same thing last week on my trading. I didn't consider wellness. I was waiting for the market to become sick then do trade X. My trading doc even warned me and kept me from having a bad loss. He was focused on wellness ( is best I can describe) I was looking for the illness. (Okay so the markets went 1530 to 1490 and I said why not wait for 1475 to come in? I pull my racing pits cap over my head and tell the wife, at least I didn't lose short)
How much better will a car perform with New tires brakes and rotors vs a car with 5,000 miles of anecdotal testimony to wait. I can give you the stats on new vs 20k or 40k miles and after one race on a real car. Racers change brakes and tires after each and every weekend. We rebuild engines most every weekend depending on class. In some pro classes we rebuilt engines after every single 1/4 mile run, new pistons, rods and bearings, Valve sprints and retainers, all seals and gaskets.
What the anecdote above states is the engine will run for 250,000 so then to should the car. Yet the car will not move with a broken ball joint. The engine will die with a broken timing belt and over heat with a bad water pump, that now last to 110,000 miles. So the engine system is still only good to run for 110,000 miles. The trans and rear end gears all die at 125-150 and the fuel pumps and all do the same. The catalytic converters die way before this. Most cars have a 5 year 100,000 mile warranty on the drive train. Its only 3/36 or 5/50k on bumper to bumper.. The emission control systems or parts are now only good for 80,000 miles.
So in theory your car is now worse than a 1969 model. It will break down and be non drive able 20,000 miles before the 1969 model died and went to the crusher. Yet your correct, at 80k miles your car will be fixed for 1,000 bucks and in 69 you needed a new engine trans and every hose belt and switch was dead.
This entire deal of failures was burned into my trading memory banks for life. I used it in some ad hoc way since MR Vic showed me in 2004. Yet the advances in his technology on how to quickly repair the trading engine and have it on the road to profitability was lacking by lackey.
The story I wrote about my teenager failing to appreciate the need for trans fluid made me dump the BMX van for 25% above scrap rates to a new friend. I am now shopping for a good used van. There is also a meme on pricing of used vs new cars. We try not use never always when it comes to life. Yet the financial advice out there has man a never and always do.
Too many men are all over the past 10 year return of stock at or about nil. The we are in a range trader calls have been falsified many times this decade. The SPU made a high in 07 the Russel or what ever made a high this year. Yet its true and maybe always is tr that not all stocks make a new high as the joke is many stocks fail to exist, survivor ship bias. Its all mumbo as they use all or this or that index.
Then to say all new cars have engines that run to 250k miles and do not fall apart all at once.. is also false. A brand new car has the ability to shit down or go into safe mode. Its broken according to our ladies who drive. It can only be idled at 35mph to your local shop. With palladium and platinum are such high prices the emission control systems are too expensive. The cars heart is not the engine, it never was the brain. It used to be the driver and the mechanic. Now its a computer. We have fire trucks that will not start if the diesel engines emission system is on soot burn mode.
Now we have computers in control of making markets for the global stock and futures markets. All economic reality seems to be lost in the short term. If political hack from Berlin says A and EU hack said confirm A and US is about to have a press conference you can forget about the next four hours prices being predictive. The markets computers go into safe mode. They will move and shut down quickly and we must, as traders idle at 35 MPH to our local dealer of data to find out what happens next after that part failure.
For what ever reasons I have gained my passion for markets back. Of course we know where we lost it. What makes men take risk? What makes risk takers skip a generation? Is that true? I had a friend as me this week about becoming a spec. I asked him to answer this one question. Would you rather trade your money and take risk per 500k account to eeke out a living or use another mans money and take 20% of profits yet no fees? I have asked this Q so many times and it reveals much about a mans capacity to take risk, yet most important to take pain. Ya see racers, we do not care about losing crashing or getting hurt. Its part of the game. We do not like losing, yet not winning that is so painful, like I said we wear fire suits and not winning is as bad as completely destroying your car on driver error and being on fire.
The gist of the answer is if your rather trad OPM you do not belong in the hours 1/2 day markets, ever. Do not do it..It has to be the hardest way to make a living. The easiest way if you have any capacity to sell or raise money is ride the tides and collect a fee. I am sure you can find a way to make a firm stand on the middle ground. Some fine research and pick some fine stocks and short some over plus commodities after the bubble has been busted and hold that roll that for years. Now you have the ability to take down a small fee and a profit incentive.
What has changed my attitude is being certain about one thing. These markets change direction and patterns change so quickly its fast, like racing and Fun! Where in the hades have I been the past few years not to look at all of this as a positive thing for, me. I love to go fast. lack
My motivational quotes for this week attached.
August 1908 issue of a periodical for bicyclists called "Bassett's Scrap Book". A short item contrasted the modern age to ancient times and presented a variation of the epigraph:
"Naram Sin, 5000 B.C. We have fallen upon evil times, the world has waxed old and wicked. Politics are very corrupt. Children are no longer respectful to their elders. Each man wants to make himself conspicuous and write a book."Johnson's often-quoted definition of genius, "the infinite capacity for taking pains."
"genius is inspiration, talent and perspiration." Kate Sanborn
The President of the Old Speculator's Club, Jack Tierney, writes:
I seem to recall the name
Carnegie's "Gospel of Wealth" idea took his peers by storm at the very moment the great school transformation began—the idea that the wealthy owed society a duty to take over everything in the public interest, was an uncanny echo of Carnegie's experience as a boy watching the elite establishment of Britain and the teachings of its state religion…Since Aristotle, thinkers have understood that work is the vital theater of self-knowledge. Schooling in concert with a controlled workplace is the most effective way to foreclose the development of imagination ever devised. But where did these radical doctrines of true belief come from? Who spread them? We get at least part of the answer from the tantalizing clue Walt Whitman left when he said "only Hegel is fit for America." Hegel was the protean Prussian philosopher capable of shaping Karl Marx on one hand and J.P. Morgan on the other; the man who taught a generation of prominent Americans that history itself could be controlled by the deliberate provoking of crises. Carnegie used his own considerable influence to keep this expatriate New England Hegelian the U.S. Commissioner of Education for sixteen years, long enough to set the stage for an era of "scientific management" (or "Fordism" as the Soviets called it) in American schooling. Long enough to bring about the rise of the multilayered school bureaucracy. But it would be a huge mistake to regard Harris and other true believers as merely tools of business interests; what they were about was the creation of a modern living faith to replace the Christian one which had died for them. It was their good fortune to live at precisely the moment when the dreamers of the empire of business (to use emperor Carnegie's label) for an Anglo-American world state were beginning to consider worldwide schooling as the most direct route to that destination.
Mr. Krisrock writes:
This happens when there is a world price for labor…that American foundations arranged for 100 years.
Jack Tierney responds:

I'll go along with the parts played by American foundations, but not the 100 years. In a recent book by David Horowitz, "The New Leviathan," he points out that many of the great foundations we still hear so much about have wandered substantially from the goals envisioned by their founders.
Among them are the Ford and Rockefeller foundations, as well as those of Pew and John MacArthur. Each accumulated substantial fortunes in very capitalistic endeavors…and expected their trusts to continue to promote efforts in that direction.
At first this worked as the initial appointed trustees were chosen by the benefactor. Over the years, however, (and this relates to my initial post) subsequent trustees went off in their own, very contrary direction. inevitably, they labeled these modifications as "progressive," a catchall phrase that seems to excuse almost any perversion of original intent.
Most of these changes in direction have occurred over the last 50 years as the original trustees passed away or retired. Only Olin was prescient enough to "sunset" his trust to forestall this drift.

There are these roots in Hawaii that were shown in Jurassic park where the dino eggs were.
They grow 30, 50, 100 feet and choke out trees around it.
Kind of like Microsoft, Apple, Google, Berkshire.
.
.
.
.
.
.
.
Have any of you been to Argentina lately. What is the situation on the street. I am thinking of going there on the way to Antarctica later this year. Is it safe?
Vince Fulco writes:
One thing to seriously consider even though it sounds like you are going thru mostly modern areas, Amex has an extremely affordable medical expense insurance while traveling. For a few hundred bucks, as I recall < $250 for my wife and I when we traveled to South Africa, they'll airlift you out of spots and take care of many extraordinary medical expenses. Considering you'll probably never use it but if you do, fees can run tens of thousands of $ depending on what your normal health insurance covers, brought us piece of mind. Everything can be done online.
Larry Williams writes:
Careful on med-evac policies
I just lost my best buddy here; heart issues. We tried med-evac but the reality is 1) you need a local doctor to agree to release, which they will not do unless stable and 2) before the plane/jet wheels up they must have admitting dr and hospital at the other end.
That takes a long time to arrange
Best is to charter. Don't tell anyone of medical issues-get aboard and then go to closest emergency room to airport.
Carder Dimitroff writes:
I'm sorry for your loss.
I would like to add to your thoughts. Once in the air and within US control, request the pilot use the LIFEGUARD call sign. This will notify the FAA to give the plane priority handling, direct routing and airport priority.
In addition, here may be a helpful link.
A commenter adds:
First: LIFEGUARD has recently been changed to MEDEVAC to conform with ICAO international standards.
Second, and most important: If you are in ANY WAY fearful that your medical situation may be life threatening, communicate this CLEARLY to the crew and they will declare an EMERGENCY.
MEDEVAC flights get priority handling when they request it. But EMERGENCIES — well, let's just say that controllers will move heaven and earth and every airplane in the way to get that aircraft on the ground at the airport of the pilots choosing.
Most domestic airlines subcontract to a company that has professional medical staff on call 24/7 that assists them in determining the best course of action for the patient. They will get a doctor on the radio directly with the flight crew to assess each situation.
Two customer anecdotes:
Anecdote #1
My wife goes into Tiffany's and asks the salesperson to measure her ring size. The saleswoman looks at her with one of those "you don't belong in here" expressions and tosses her the ring of samples for sizing across the counter. (My wife measures her finger and walks out — in a moment eerily reminiscent of the scene on Rodeo Drive in the movie Pretty Woman.)
Anecdote #2
I drop off my car at the Lexus dealer and I tell the rep that I need new brake pads and rotors. Two hours later he calls me (and I expect to hear that the bill is several hundred dollars). Instead he tells me that I'm good for at least another 5,000 miles and that he didn't do any work. The only reason I took the car in was because the mechanic who performed my required annual inspection said my brake pads were worn out.
Many business lessons here.
Jim Sogi writes:
I ordered a custom made down jacket from an outfit in Washington called Nunatak. A guy named Tom claims he makes the garments. I"ve read elsewhere he jobs it out. They make high end outdoors gear. When I ordered it, I paid in advance and he said it would deliver in 8 weeks. Okay, I understand that. 10 weeks go by with no word, so I email…No response. I call… No response. Another two weeks go by. I email again, and get no response. I figure its a rip off scam, so I call my credit card company. The day before my expedition the guy calls and says he will mail it to my son's in LA. It never gets delivered. When I ask him, he goes off on me and says, "Wow, I apologize for setting off your anger issues….I believe Walmart has what you need in the future. Tom" This is supposed to be high end custom gear, and I would have bought thousands of dollars of gear if it was any good. Is this anyway to run a business? What an unpleasant experience. I've never had this kind of antagonism from a vendor, ever, much less a custom operation. I hope this gets put on the website so others don't have similar problems with Nunatak. The guy was not pleasant to deal with or reliable or helpful.
Mr. Kris Rock writes:
He must have been Colombian and knew from hacking your email you were headed to Argentina.
I have a large collection of vintage vinyl records including many Beatles albums, Dave Brubeck, John Coltrane, Rolling Stones, Jefferson Airplane, Herbie Mann, Freddie Hubbard, Miles Davis, John Renborne. It's pretty classic. I firmly believe that vinyl records, despite the hissing, crackling and popping, contain more information, more emotional content, and are more moving than digitized music. As soon as a vinyl record is on, people start dancing and moving. Digitized music does not have the same quality.
I have wanted to digitize them for years and finally got a turntable with a USB output and built in software to transfer them to the computer and smart phone for under a hundred bucks. It's working well with full 44k sound files sounding better than compressed MP3 format.
The hissing and crackling brings back many fond memories of spilled beer and dancing.
Driving through the Owens Valley on a beautiful sunny clear day, the entire 150 mile stretch with 14000 peaks towering above showed the geological effects of immense glaciers that filled the entire valley during the past ice age. Ice could have been 3000 feet deep gouging up mountains. Even Mauna Kea in Hawaii has clear geological evidence of glaciers! The last ice age was as recent as 10-20,000 years ago and ice covered a large part of North America. Global warming is the end of the current ice age and has provided good weather and prosperity and the growth of civilization and the human race for 20,000 years. The reverse of global warming, namely cooling, is not an attractive alternative. Imagine if cooling began. It would mean summers with snow that did not melt lasting through destroying crops. 4 years of snow on the ground through summer would wipe out most of the world population. 4 years of 40 foot snow accumulation would erase most signs of civilization under a layer of ice. When Krakatoa went off in 1883 the ash plume circled the world and there was no summer in the US that year. Imagine the impact on gnp and the markets if cooling commenced. Its awful to imagine. So its a case of unintended consequences or be careful what you wish for should they figure out how to reverse global warming.
A commenter writes:
Cold weather crops like rye and barley would come back in vogue if we had an ice age which is not unthinkable. The zones for planting crops would change drastically. One would expect that researchers might do some genetic tinkering with corn, wheat, and soybeans, allowing them to flourish in a colder climate. Quite a number of scientists are predicting a Maunder Minimum at the end of this current solar cycle, which coincided with the "Little Ice Age.".
Steve Ellison writes:
Quite a long time ago, I reviewed Evolutionary Catastrophes: The Science of Mass Extinction by Vincent Courtillot. Every one of the 7 mass extinction events identified by M. Courtillot was caused by global cooling. Therefore, I agree that global warming (which I see no reason to doubt) is the lesser evil.
David Lilienfeld writes:
In the 1950s, 1960s, and 1970s, 1980s, and 1990s, the asbestos industry maintained that "there was reasonable disagreement" among scientists about asbestos as a cause of lung cancer; no asbestos-related regulations were needed. In the 1950s, 1960s, 1970s, and 1980s, the same was true of the tobacco industry for tobacco and lung cancer (and other sites, too). In the 1980s, 1990s, and last decade, many in the social conservative school of thought maintained that there was little evidence, or at least controversial evidence, about the role of human papilloma virus in the development of cervical cancer (I won't get into the matter of hand and neck cancer and HPV). In the 1960s, 1970s, and into the 1980s, the US salt industry insisted that the data linking consumed salt and hypertension were controversial and that no regulation of the salt content was needed. The argument against the consensus view holds only so long as additional data do not validate the view of that majority. With Copernicus, that was the case. It was the same with the role of bacteria in the development of peptic ulcers.
Absolute certainty and uniform conclusions by all members of the science community shouldn't be needed for policy formulation. If they were, then the Marlboro Man and Joe Camel would still be roaming the ranges and desserts of our television screens.
Ralph Vince comments:
What a logical stretch David.
In the tobacco litigation, we found secret emails amongst the defendant employee's indicating a nefarious conspiracy to keep their methods and activities secret.
The East Anglia emails are similar in that regard.
I can tell you, from firsthand observation of the computer code that was in the email trove (because I have been writing code since the 70s, and I can tell you from examining someone's code what nationality they are, what mood they were in when they wrote it, and often what they had for breakfast). The code that was dumped was utterly damning to their cause. Not only does it show that the data does NOT sufficiently show that we are experiencing (anthropomorphic or not) temperature rises, but taints the issue because it raises the question of motive. We're left knowing that CO2 in the atmosphere has increased, a seeming understanding that this should have caused temperature rise, and the facts that do not comport to this, and as-yet no legitimate scientific reason (there are some theories, but that's all) to account for this.
Scott Brooks writes:
I suggest that we look at the motives of the people involved in perpetuating what I believe is a giant con job.
Let's say the earth is warming. Is this a man made phenomena or is it just a normal cycle that the earth goes thru from time to time? Who stands to profit from these suggestions to stop global warming? Al Gore and his ilk?
Why do we trust these idiots in DC to make decisions that are common sense based and "special interest group" based?
If we start down this path that global warmists like yourself want us to go down, what happens when the earth keeps warming up (i.e. let's say it's really just a cycle the earth is going thru and not man made)…….what will happen then? Do you think the politicians will say, "Well, it's not mans fault. So let's roll back all the regulations", or do you think that they'll bloviate about how they need even more power to solve this horrible problem?
Why are you so willing to give more and more power to the government when they have a LONG history of abusing that power to their own selfish ends?
If you chose to go down that path, you will find people like me standing in your path actively trying to stop you.
Garrett Baldwin writes:
I wasn't going to jump in on this, but I wanted to shadow something Scott said.
With regard to motives, pay attention to the way that the hearings and the solutions to solving this problem are handled. Some of us want the market to solve the problem. For example, let's say that the biggest threat in the world were something that is hard to measure, like the earth is running out of fresh air.
I'd argue that if that were a serious problem, a man would come a long and invent a machine to solve it. We'd rely on human ingenuity. We'd beat back that threat…
But the people who stand to profit through centralized alchemy only want to do it one way — their way. And any solution that is market based, creates competition, and doesn't enrich allies or decision makers or centralize more power with the government is either demonized, destroyed or regulated from the conversation.
The reality is that central planners can't solve this problem. They claim that they invented the internet, but if the government were still operating the internet, it would just be two dudes from DoD playing pong back and forth between New York and Camp Pendleton. This entire hype has evidence of scam all over it. Naomi Klein has demanded that the U.S. distribute $2 trillion to third-world nations who are "victims" of the U.S. and our energy policy. Ironically, the nations that are demanding the money are also the ones that are near the bottom of the Heritage Economic Freedom Index. Countries that aren't developing because they keep they limit their own people's ingenuity and production are going to get $2 trillion and then do what with it? Usher in a green economy? Come on…
So, when I hear the idea that we have to "do something" and do it fast without exploring the data, without asking questions, and without being allowed to have a debate because doing so would cast the distrustful of government as people who don't care about the children or the future or humanity. Meanwhile, the alarmist will have a moving wardrobe of children follow him as he spouts off how important his intentions are and how we are monsters.
Beyond that, we also ignore one thing in this discussion.
What are the positive benefits of global warming? After all, Greenland had a booming farm trade 1,000 years ago. I'd like to get some beach front property in Greenland. I'd also think that trade through the Arctic Circle would be nice and reduce shipping to Asia in half. Why is global warming such a terrible thing? Is it because we refuse to embrace the challenge, and because there's profit to be made by saving us from ourselves?
So, I will say from my perspective this. I don't consider climate change a big deal, and it's not something that I worry about. Humanity will adapt after government spends trillions of dollars chasing this dragon..
I was skiing in Vermont recently and as is usual for skiing in the northeast, the slopes weren't as deeply covered with snow as one would wish. When one attacks a steep run in these conditions, it is guaranteed that the center of the trail will be bereft of snow — thin cover is the term we use euphemistically to indicate ice and rocks — mostly ice though. When this happens, there can usually be found some snow piled on the edges of the trail, it having been pushed there by previous skiers who made all their turns in the center, their scraping edges clearing it away off of the underlying hardpack and pushing it to the sidelines.
Skiing in such conditions can be done, but not without incurring greater than normal risk. And it is usually not as satisfying as skiing using the entire available path whose deeper, more sweeping turns are somehow more satisfying and which provide greater control. But under these conditions, staying in the center is deadly so advanced skiers will stick to the edges of the trail, making all of their turns in rapid succession on what is in effect a trail only two or three feet wide. This means that turns must be small in degree and therefore must happen very quickly so as not to allow the tips to remain pointed straight down the hill and therefore incurring excessive speed. This kind of skiing requires conditioning, linking extremely rapid turns is exhausting and one must not attempt this when fatigued as the resulting inability to really push hard and dig can be catastrophic. It also requires some nerve, for one, keeping near the edge puts one in dangerous proximity to the treeline (or the edge of the abyss -as the case may be) and one slip at high speed and it's all over. And it means high speed, even while carving one edge after another in succession, the lack of available surface on which to gain traction means keeping the tips pointed perilously close to straight down the fall line. Mistakes at these speeds tend to have greater than normal undesirable consequences.
As I enjoy the speed, I will make one or two runs in these conditions just for the thrill of it, but this kind of tight skiing in a narrow and steep path requires tremendous concentration and loses it's appeal rather quickly. I will spend the majority of my time on tamer runs with more snow, even though they may be more crowded, so I can make the more gratifying, longer, carving turns that I prefer.
Jeff Watons writes:
That's just like surfing big waves vs small waves.I am not comfortable in the brutal conditions Mr Sogi San surfs on an every day basis. In those conditions, I will look for the rip current to get outside, paddle and make a bottom turn, and ride it in. Like typical Sunset. I don't stay out very long as I did when I was younger when it is big. But if the waves are 2-3' overhead, I'm good all day long. I'll still find the rip to make paddling out easier, but I'll attack the wave harder. But some of the very best days are those waist-chest high waves where you cruise on a long board, and catch the glide. However, during calm conditions I have suffered the greatest traumas while surfing. Broken vertebra, herniated discs, tendon and ligament damage, broken nose, etc. Somehow, being relaxed while it's calm is more dangerous then when it's big. Or maybe I'm more careless when the waves are small, and a bit reckless thrown in for good measure. Carelessness happens in the markets also. You start taking your profits for granted. It's humming along nicely with all your positions in the green, then wham, the Mistress gets a little PMS(no sexism intended) and throws the whole system off balance or upsets the cart, and your account suddenly needs a tourniquet. The lesson here is to keep your guard up at all times.
Jim Sogi writes: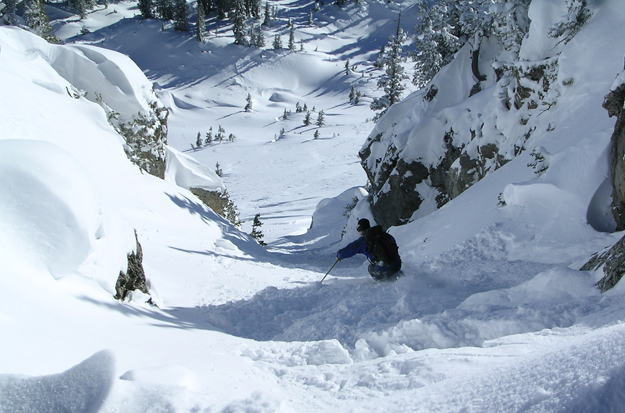 Just back from backcountry skiing in the Eastern Sierras. The conditions were snow that was about a week old, with very cold temperatures, and no wind. The sun made a crust where solar energy hit, so the powder stashes were hidden on north facing aspects where there were old growth trees. The cold had dried out the snow making it sparkle and soft and creamy sugar which was excellent for skiing.. Though it had not snowed for over a week, in the shade, on the north facing slopes shaded by old growth pine where the sun did not affect the snow there was beautiful sugary soft powder. It took some doing finding these niches and some hiking to get there and fighting some pesky brush at lower elevations. No one else seems to have discovered these hidden stashes of nice powder. This reminds me so much of the markets, when even in less than optimal conditions, there are hidden stashes of unridden goods. It takes understanding of the underlying processes that create and destroy snow, the equipment and will to get there, and the ability to ride those conditions. Its surprising in such a huge mountain range that only in such limited conditions would there exist such fine skiing. The last day, new wet snow came and turned everything into the famous Sierra cement.
Laurel Kenner writes:
I took Aubrey to our favorite ski place, Telluride, a couple of weeks ago. A drought was on and the mountain was brown, but the resort's snow-making machines had been at work since November and most runs were open. A few patches of grass were visible in some popular places — enough to send a skier head over heels in the old days. The new equipment was somehow able to ride it out, although caution was still warranted. That strikes me as like the market; if you're well-equipped enough with margin and numbers to ride out the rough patches, you can still do well in adverse conditions.
Steve Ellison writes:
I ski 10-15 times per year and encounter a wide variety of conditions. Light is an important factor. An overcast sky causes what skiers call "flat light". I slow down in flat light because the lack of shadows makes it hard to spot irregularities on the surface until one is nearly upon them. Dense fog is even worse. I have been in fogs in which I could not see the trees on either side and momentarily lost track of which way was down.
I like fresh snow, but there can be too much of a good thing. One day right after a 2-foot snowstorm, I started down my first run and fell on the very first turn when my outer ski caught some snow. I pushed off my hand to get up, but my arm sank into the snow all the way to my shoulder. It took a few minutes of wiggling and maneuvering to get back on my feet.
Wind is another factor. The Sierras sometimes have very high winds, which blow loose snow off exposed areas. The result is alternating ice and soft powder (in the spots in which blown snow settles). Going too fast at the transition point can result in a fall. On one traverse I often ski, I use moderate wind to my advantage by letting the wind slow me down as I ski into it with no effort on my part.
Duncan Coker writes:
When backcountry skiing which Mr. Sogi describes another key element is the approach. There are no lifts, so you hike uphill for every turn you will make downhill. It can be exhausting, but also very rewarding and you get to know the terrain including snow pack, the location of rocks, couloirs, tree wells, cliffs and the grade. After enjoying the view at the top you can descend focusing mainly on execution, making some nice turns. Skiing the steeper, untouched terrain has more dangers but is more rewarding.
I love the surfing analogy of "never taking the first wave" alluding to the dangers of being tempted by the first big wave in a set, after a lull. In skiing there are times when it is better to take pass on a run as well. Condition may appear good, but dangers are still there. Ultimately though we all have to "drop in" at some point for whatever activity we are pursuing, and taking some risk is certainly worth it.
If cheapskating is going to increase, we might consider whether individual stocks that cater to cheap skates might have inordinate returns. This is the kind of things that my kids might make money with in terms of the category of stock, rather than its financial characteristics. Perhaps. On another front, I believe it is important to be especially cheap after having a good year. I think of Rimm every day with grave loathsomeness.
Art Cooper writes:
It's been a market theme for quite some time to buy stocks like Family Dollar Stores, Dollar General, etc. instead of retail stocks which cater to the middle class. The high-end retail market is a different market, as it responds to different forces.
Jeff Watson writes:
I'm always accused of being a cheap person and try to not be penny wise and pound foolish. I never pay retail for anything and try to buy only stuff that will hold value. Herb Cohen is a person I look up to. He might look a little seedy, but he makes great sense and teaches sound methods of bargaining. His first $19.95 book I ever bought was probably the best investment I ever made, saving at least a million bucks, by bargaining with some of his techniques over a 30 year period. That's a hell of a return and his techniques work…
Pitt T. Maner III writes:
Cheapskating is likely to be an increasingly popular topic as hidden inflation and taxes go up. Perhaps there is an opportunity for a "Global Skinflint"!
"Jeff Yeager, dubbed "The Ultimate Cheapskate" by Matt Lauer on NBC's Today show, is a very cheap guy. He re-cants, as opposed to decants, the wine he proudly serves his dinner guests, funneling cheap box wine into premium-label bottles. He believes you should never spend more than USD 1 per pound on food items. And to save time and energy costs, he soft-boils his morning eggs along with the dirty dishes in the dishwasher."
And then there is the TLC show :

"Be aware of what you're using. Victoria Hunt, who retired from her accounting career at 48 has been tracking her expenses and her income on a spreadsheet since 1989. "Every minute of every day has something to do with how I can make a better decisions financially," she points out."
Rocky Humbert writes:
Mr. Yeager is either wasting money on his super-heated dishwasher or he's stretching the truth about his eggs. Dishwashers (generally) do not heat the water about 140 degrees. See this article on naturalhandyman. To get the egg white solid, it requires about 180 degrees. Even my Miele doesn't get the water to 180 degrees! This does not compute! (That is, he's making his money selling books. Not cooking eggs.) I would suggest that he should instead put his Pop Tarts and morning sausage on his car engine's manifold. By the time he gets to work, he'll have a well-cooked breakfast. (And he can similarly roast hot dogs on his drive home.)
Dr. Johnson writes:
Ballyhoo? Like any good Spec, one must test, and test I did, the claim that an egg can be cooked in a dishwasher during a normal wash/dry cycle.
Equipment- Miele G5775.
Note: Perhaps not the ideal brand for testing a cheapskate's assertion.
Eggs= Phil's Fresh Farms Free Range Large 42F wrapped in plastic film.
Max Water Temperature Wash5F Max Air Temperature Dry= 185F
Time to complete cycles= 54 min wash & rinse, Dry 22 min.
Results: Egg removed immediately at end of the cycles= Yolk 134F thick and slightly flowing, settles to 1/4 height, white 151F at shell boundary with firm consistency.
Egg removed after 10 Min.= Yolk 141F thick and settles to 1/2 height, white 141F at shell boundary with firm consistency.
Conclusion: Not Ballyhoo! One important consideration for those cheapskates who want to try this method is that egg shells are semipermeable, therefore unless the taste of detergent combined with a menagerie of old food waste is to your liking, sealing the egg in plastic wrap is advisable (also which at +140 F will transmit unwanted substances).
David Hillman writes:
Yes, let us commend Dr. Johnson both on his testing and on his using Phil's Farm Fresh Free Range eggs, the chicken egg of preference at Casa DGH…..cage-free, no chemicals, natural whole grain feed, laid in nests, and certified humane!
That said, even though my Bosch heats water to 160F and air dries at what seems to be 1200K if one opens the door during the 'sanitize' cycle and is met by a blast of superheated air, this whole business of cooking eggs in a dishwasher seems a bit impractical.
One, it seems like using a sledgehammer to place a pushpin in a cork board. Two, while the dishwasher here is run every 2-3 days, typically in the evening, eggs are a daily breakfast staple. What to do on 'accumulation' days? Three, counting time to heat water or a pan, it takes about 10 minutes to fry, poach, baste, scramble or soft boil eggs on the range. Why wait 76 minutes? Four, dishwasher cooking uses a heck of a lot of water and electricity v. range top cooking, multitasking notwithstanding.
For those who feel the need to multitask in the kitchen, there are what seem to be more practical alternatives to cooking one's breakfast eggs in the dishwasher, though at $90, this might not be thought of as 'cheapskating' …..
Pitt T. Maner III adds: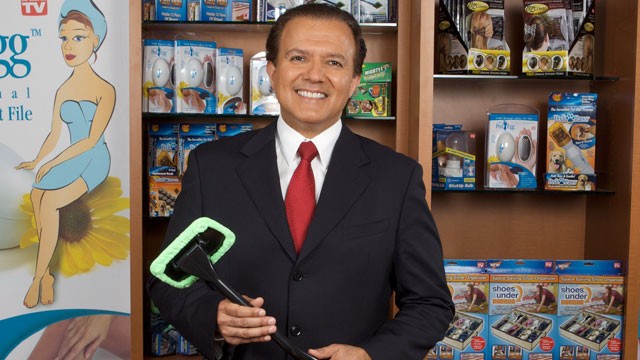 A few older links, but possibly of interest to those seeking to find ways to ride the money-saving trend and as a possible example of a company that finds quickly (identifying trends) and uses new inventions from private inventors. Khubani the CEO started with ad in National Enquirer.:
1) From 2010: 'A.J. Khubani, the man behind many "As Seen on TV" gadgets such as the PedEgg foot scraper, is making cheapskate gimmicks a priority at his company Telebrands, one of the nation's top direct-response TV marketing companies.
More than half of Telebrands' gadgets, sold online and at 90,000 stores, are now focused on helping shoppers be cheap. Khubani, who has been traveling around the country to meet inventors, is speeding up the number of new products he's launching to every 30 days from every 60 days. "The mood of the country has changed," said Khubani. "We've had tremendous opportunity with this recession."'
Since 2007, Telebrands' revenue has doubled to several hundred million dollars, he said.

Read more.
2) The current lineup of brands.
3) From 2012: "For the first time in our company's 29 year history, TeleBrands had 15 products ranked in a single year including our most recent hits like, Slice-O-Matic, Plaque Blast, Slim Away, OrGreenic and Bake Pops," said TeleBrands' CEO/Founder, AJ Khubani. "Each year, we continue to solidify our spot as the largest and most successful marketer of DRTV products aimed at solving everyday problems and reaching mass audiences at affordable prices. In 2011 alone, we rolled-out 12 products — the most in a single year in our company's history."
4) On Khubani from 2011:
"The son of Indian immigrants, Khubani started out at 23, spending a few thousand dollars on an ad inNational Enquirer — a move that led to his first big hit. Since then, he's sold hundreds of millions of "As Seen on TV" products, including AmberVision sunglasses, the PedEgg and Doggy Steps. He has bolstered the careers of ubiquitous TV pitchmen, including the late Billy Mays, who enthusiastically hawked products now found on the shelves of more than 100,000 retailers. Today, Khubani is the leader in the $20 billion direct consumer marketing industry, turning out more "low-tech" products than ever before."
5) Not all have been appreciative of Khubani's methods:
"But will anyone care about dust mites? Khubani wasn't achieving much traction among his Telebrands staff with his bed-spray idea, when along came a proposal for an anti-dust-mite pillow, from a colleague Khubani mysteriously describes only as "a business associate." It's hardly a new concept—there are several such pillows already marketed to allergy sufferers and asthmatics. But so far, nobody has had the brilliance to incite a national panic around flesh-eating creatures that feast on human remains—and lurk in the pillow of every man, woman, and child. "The hum you sometimes hear at night?" Khubani asks eerily. "That's the sound of 2 million dust mites eating your dead skin." Or perhaps it's the sound of one man in Fairfield, New Jersey, homing in on your next anxiety. "
Victor Niederhoffer adds:
Of course the main virtue about cheapskating is that it prepares you for such activities in your business. As the oil magnate said, "I am not smart enough to act one way in my personal life and another in my business. My margin is 8%, and if I gave away 8% on everything my 200,000 employees would be out of a job. So I make them pay for their telephone calls." Regrettably, the oil magnate was victimized by old man's disease (the same disease as the sage), and he was locked up in England for 20 years, with his retinue preventing him from going back to us for fear that he might change his will, and he was soporifisized by many nubile girls and other attractive women he would meet at museums.
Funny. More important even then the fine posts with examples and tests of cheapskating is the query I have received from many of the younger hearted on the list. "Where are those museums that the oil magnate frequented?".
Gary Rogan suggests:
I suspect the Getty museum is a good place to start.
Stefan Jovanovich writes:
I hope Gary means the original one in Malibu, the villa whose design Getty himself supervised but never saw. The monstrosity built on top of the landfill by the 405 is absolutely the worst place in LA for the amusements Getty had in mind. If he were alive today and living in SoCal, he would be going to OCMA to appraise the latest generation of lovelies.
Jim Sogi adds:

Eggs can be cooked sous vide at 144 -155 for 20 plus minutes for a wonderfully cooked smooth soft boiled egg with a consistent texture throughout.
Food grade hydrogen peroxide diluted to a 3% solution is an excellent way to sanitize kitchen and utensils and not toxic like chlorine.
The book Rational Herds: Economic Models of Social Learning by Christopher Chamley has many stories, models, and algorithms, that are helpful for gaining insight to markets. The stories start with the penguins standing on the edge of the ice, needing to get food but not knowing whether a killer whale or seal is waiting for them underneath. The first penguin to dive in provides much information for all the others. But it's not advantageous for him. The asymmetry between what's in the interest of the individual and the group and the advantages of social learning are readily seen by this example. The solution is for the other penguins to push the unlucky one in. The analogy of running the stops in markets with the first one to do so possibly losing money, but the others all gaining from the information is seen.
Another story is based on yellow cabs being 90% probable in a city. But an accident happening and the observer saying it was a red cab that caused it. Problem is that the observer's is only right 4/5 of the time. Bayesian analysis shows that after the first observation it's 9/13 that the yellow cab hit him. But after two reports the probabilities drop to around 48. The rate of convergence to red versus yellow follows a definite process which leads to all sorts of implications for cascading, herding, randomness, and social learning. Many examples of investment decisions based on following the leader and false decisions making from random events are given.
One wishes that the author would have followed some of the stories that motivated the book and shown how all the formulas would work for the simple examples above. The book is intended mainly for economics, social psychologists, finance people, and statisticians. But it's also relevant for anyone interested in how information travels. It's not easy reading and requires pencil and paper and working out a few examples to get much benefit from it.
I alternated reading it with modern times, and books on plants in my recent visit to Chicago. Glad to be back with you.
Jim Sogi writes:
Sitting in LA traffic a few days ago got me thinking about individuals in a group. Ants probably think they are pursuing their own individual interests to be fed, to be safe, to have friends. But looking down on them from above shows a different picture. Each car in traffic has their own individual desire and plan but looking down at traffic patterns shows a different picture. Each investor or speculator has their own reason to buy or sell, for ex, personal reasons, business, family, taxes. But looking at the aggregate shows a different picture.
Gary Rogan writes:
Worker ants can't reproduce and cant think. Their only genetic purpose is to help the colony survive so that the queen propagates her genes by producing a relatively small number of fertile descendents. Human beings can think and reproduce, thus even genetically they have a very different purposes, closer to the ant queen but with thinking abilities. Their natural goals are not those of the collective.
Leo Jia comments:

I've come to think that perhaps no human can step out of the herd no matter how hard he or she tries. While there are many who realize the disadvantages of herding in a modern society and try to break free, they nevertheless follow another herd, trying to break away from the traditional ones.
I was thinking about this the other day. We understand how cells serve the functioning of our lives. They are alive themselves but work selflessly in ways defined for them to serve the body and mind. Can they be said to be herding?
Are we here to serve some upper life like ants serve the colony? That is a hard question, but if it were true, perhaps herding would be not only inevitable but also necessary. It would ensure we live by the rules, which are the only basis for our lives. By that logic, being selfish would only serve ourselves negatively.
The Hobo may count cig butts: I count private jets at the Kona airport where the richest people in the world come to vacation and live. As you recall last year the fixed base operator was overflowing jets with over 75 with overflow routed to Maui. This year there are only about 30 jets. Mostly small jets. I guess the top 1% is worried about the higher taxes of about $80 per mil which is about the cost for jet fuel for a private jet to fly to Hawaii. So this year the rich were flying at the beginning of the year, and the market was up nicely. Next year doesn't look so good by this forward looking indicator.
Richard Owen writes:
I think it was Andrew Smithers who noted that the IMF when flying their jets over latitude generally made good decisions, and over longitude bad decisions. Thus attributing the difference to jet lag and the importance of sleep.
My transparent, stretchable Fibonacci overlay seems to be successfully identifying price levels around which the main indexes cluster. This in itself does not predict the future, it identifies where the holes are on the bagatelle table, but not which one the ball will settle in. Moreover it may reflect a self-fulfilling prophecy rather than a rule. Nonetheless, the information can be useful in constructing multiple-leg options positions.
But my overlay is not predicting timing. All the pundits mention Fibonacci but this does not seem to be the case, has anyone tried other methods? Interested in any pointers.
Looking forward to stepping back in the water, but want to maximise the acuity of my toolset first.
I found this nice online chart for streaming SP500, also gives longer term charts.
Jim Sogi writes:
Not sure what you're doing, but I've been pondering time and time frames and relationships of time. Some systems using returns have time exits and a study of time seems like its important. Not sure exactly how, but the idea is to maximize return based on time while minimizing loss. The relationships change by cycle. It seems time itself and speed and roc volatility all have cycles in time. Perhaps survivorship times give some info.
Bill Rafter writes:
The question is whether one wants to value time or eschew it. Both can be done, so it's up to the practitioner.
Valuing time is easy, as most economics is time series processing. And most all market data comes dated. Shunning time is trickier; do you want to avoid just some time, or all of it?
Point & Figure analysis is what most subscribe to if they want to eliminate some time, and they do that by defining "box sizes" or the minimum move they consider significant. The theory is to define the noise level and throw that noise away. Sounds great, such that someone would be willing to be a tad late on a move if the signal had a higher degree of accuracy. Our extensive research says that P&F is certainly a tad late, but there is a decrease in accuracy. Here's another caution: most of the literature on P&F is written by those lacking native intellectual capacity (IMO) who have no concept of research. To them P&F is a religion akin to animism.
A more successful approach than P&F is not to create box sizes, but to drop all "inside days". I say more successful in that you eliminate insignificant data, and do not lose accuracy. However we have not been able to increase accuracy over normal data analysis. But we are still working with it, and may find something. You still get a time grid, but with lots of the days missing.
The most effective way to eliminate all time is to use Lissajoux patterns. That link will give you an animated example of such with two sine waves. There are lots to be said about this, but I don't think many have the appetite for it
I have a question for Jeff Watson and Jim Sogi, our two surfing experts. Do you think Kelly Slater been able to dominate surfing for the last decade plus partly due to the conditions in surfing being so variable…so nobody gets "set" ? Not to diminish his obvious ability to take new younger opponents and their fresh techniques apart piece by piece…
I am reminded of this article I recently read from the world of cricket… Michael Vaughan (England) was commenting on when Sachin (India) (arguably, or maybe not, the second best ever batsmen in the world) should retire:
"Sachin could still eke out a few runs for another 12 months but he is not batting at the levels he used to. Look at the way he was out in the second innings in Kolkata. It was a good ball from Graeme Swann but he was just prodding at it.
He got 76 in the first innings but the man at the crease was not the Sachin Tendulkar I know. He was not playing the free-flowing way we have loved down the years. He is having to think and really work out where he can score every single run but in the past it came naturally."
… once you have a solid start, the middle order feels more comfortable and is coming in with the game already set up."

Jeff Watson replies:
Slater is smart, is a complete waterman, and a great competitor who knows how to win. Pro surfing contests are a game, and Slater plays it better than anyone. That being said, he is an animal, a freak of nature, a surfer like one has ever seen before (and we might never see one like him again). Slater is arguably the best surfer in any and all conditions, from the slop in New Jersey to big gnarly Teahupoo in Tahiti. Slater has that uncanny ability to predict what the wave is going to do just like the best chess grandmasters are able to look 10 moves into the future.
I don't know of any other athlete in any other sport that has dominated like Kelly and been the best in the world with a 22 year run. It simply has never happened before, so there's no data to compare it too. Furthermore, whenever the naysayers say Slater has lost his mojo, he wins another title…..and the naysayers have been saying this since 1996-1998……One could argue they thought he lost it in 1991 when he was on the TV series Baywatch, and was dating Pamela Anderson . And I think that was around 10 titles ago.
Jim Sogi adds:
Kelly was the youngest world champ and is now the oldest. He is in phenomenal shape and has muscles on his muscles in his calves. He trains constantly and scientifically down to what he eats. He has a fierce and competitive attitude. The mental part is probably the biggest factor. Many younger guys have athletic ability or gifts, but the road around the world to the competitions is tough. Kelly cherry picks the contests to which he is seeded, so doesn't have to work his way up or qualify, saving him valuable mental and physical energy. He can travel with style. He loves what he does, and this is the most important thing.
Craig Mee says:
Thanks for your thoughts gentlemen. And now a few words from Slater himself while at this years concluding event where a few points separated Slater and another world championship):
"Slater played guitar and sang at a concert at the Turtle Bay Resort while the event went on hold this week. Golf has been high on the agenda. The stress does not appear to be killing him.
'We've had enough time to think about it,' he said.
'We're trying to put it out of our heads as much as possible because when you're out in the water, if you're thinking about a world title, it's taking away from what you need your mind to be on.
It's Pipe. You have to be on your toes. Which way are the waves going? Do you have to paddle deep? How's the lineup look? How far in on the reef are you? How big is this set going to be? Where's the guy you're surfing against?
'You have to be clear-minded enough to make good decisions every time there's a peak coming at you.
'There's enough to think about in the present moment without worrying too much about the bigger picture.'
Modernist Cuisine is a scientific book about cooking using science rather than tradition to develop the best quantitative parameters and methods for cooking. A teaser for the book describes cooking poached eggs at 144 degrees rather than the usual boiling water. It takes 25 minutes but the eggs are perfectly consistent with a smooth soft texture throughout the white and yolk.
It turns out that egg coagulates at just over 140 degrees. The violent boiling water disturbs or breaks the whites before they are cooked; when water doesn't boil, the whites don't break, and it is enough to cook the egg.
There are a number of other foods that also can be cooked at lower temperatures such as steak which needs 138 for a consistently perfectly cooked medium rare steak evenly through the entire cut. The steak is cooked in temperature controlled 138 water inside a sealed bag to the correct temperature. Then just brown the exterior to seal it on the bbq or pan and to add flavor. Special equipment helps such as the Sou Vide cooker.
Dylan Distasio writes:
I have been lusting after a copy of Modernist Cuisine since it was released, but have been unable to convince the wife to let me blow $450-500 of hard earned cash on it as an amateur cook, It's truly a labor of love. Nathan Myhrvol, one of the co-authors, was the CTO of Microsoft before moving on to pursue his love of food science. You may be interested to know that Modernist Cuisine at Home was released earlier this fall. It is one oversized volume as opposed to four separate ones and is geared to recipes and techniques that are a bit more feasible for a home cook.
It is also significantly less expensive and probably does not sacrifice too much for the home cook at a current price of $105 on Amazon. I have a copy sitting here waiting for me under the Christmas tree that my wife was kind enough to give me, but that I had to promise not to open ahead of time. If you're interested, I'll post my impressions to the list after I open it and have a chance to peruse it and cook from it.
Jim Sogi gives us an update:
Modernist Cuisine at Home by Nathan Myhrvold just arrived. Reading his CV is astounding. He has multiple degrees, Phds and has worked with Stephen Hawking. He made millions at Microsoft early on and after an early retirement, he devoted his genius to cooking. This book is to cooking what Ed Spec is to investing, using the scientific method to cook.
He used sealed pouches to seal in foods while cooking. He uses pressure cookers to bring out smooth caramelly flavors in vegetables which require higher temperatures than boiling water allows. The expensive part is buying the additional equipment such as the sealer, the sous vide bath, the induction stove. One could get by with a digital thermometer on a budget. If I ever get to another Spec Party I promise to demonstrate the techniques.
Our band's new lead guitar player is one of the best in town and knows music theory. He recently gave me a quick lesson on the Circle of Fifths. A chord is basically two notes, often three. Chords in a song have progression. Typical overtones are 3, 5, 7, 11, 13. Interesting to note the prime numbers. The 5 easily resolves to the 1. The 7th and higher overtones create tension and the resolution to the one is a release or catharsis. Minors and diminished chords have a unique emotional resonance. Interestingly, the same notes can be different chords depending on the the tonic. There are some similarities to Japanese Candlestick chart theory with record highs of 11 wanting to resolve. I imagine there is some tendency of stock charts to follow an emotional path similar to music and the theory would be similar also. Chair wrote about music and markets in Edspec.
Jeff Rollert writes:
Jim's next lesson involves power chords and the blues… ; )
Easan Katir writes:
Much more original thinking in Educ of a Spec, however as one who learned music theory before trading theory, it is useful to see how the 11th resolving to the octave is similar to the attraction of round numbers noted by the Chair.
Also the octave is similar to investors selling when they have doubled their money.
The recent trajectory of FB is not totally unlike the dominant phrase in Thus Spake Zarathustra , which could be the PR theme of its übermensch founder.
Jeff, blues might be similar to options traders, with the endless repetition of the same chord relationships selling vol the way the bluesman makes lamenting his lost loves into an art form and ekes out a living.
Shouldn't dividend paying stocks consider reducing or eliminating dividends, and instead use free cash flow for share repurchases? Assuming long term cap gains tax will be less than tax on dividends.
Gary Rogan writes:
They have to consider that many of their holders are sub-250K and many hold in tax-shielded retirement accounts. "Widows and orphans" still rely on dividends to some degree, so there is probably some sort of a Laffer-like curve where the post-tax income total return averaged over all the holders is optimized by a particular dividend policy.
Mr. Krisrock writes:
You can't turn on a financial news program without hearing about special dividends. Companies are also rewarding employees with 15% dividends as a year end bonus. Even better is issuing debt, which is tax deductible and buying back stock when ITS is not at a market peak?
This will likely happen sometime next year…not now. Most liberal Californians haven't figured out how Obama has tactically created the seeds for a republican internal war in 2014. Boehner has made sure his entire house leadership is comprised of supporters, and he can cut a deal that enrages the tea party whom he despises. Now tell me who defends personal property rights, when there is a rebellion among republicans. Obama can get back the house in 2014 simply allowing the brain dead rep establishment to self destruct. They are really that dumb…and he is really smart …he won re-election no matter how he did it.
It would be a waste of corporate cash to buy stocks here and now and the more special dividends from companies like Home Depot, the more we can confirm the worst is coming.
Jim Sogi writes:
Isn't the threat of dividend tax a good way to shake out accumulated cash held by corporations? Wouldn't a better way be to get rid of the dividend tax? Equities would go through the roof.
Rome: an Empire's Story By Greg Woolf gives and excellent review of the reasons and history of the rise and decline of Rome's empire which was kept relatively intact for 1500 years. The rise he attributes to efficiency, trade, and military success. The fall he attributes to weak alliances with neighboring countries to rule the provinces, and lack of incentives to produce from the provinces. I find many parallels to the present. The good news is that it took 1500 years to disintegrate.
Steve Ellison writes:
I am partway through volume 1 of Gibbon's The Decline and Fall of the Roman Empire. There was little incentive for the emperor to rule for the benefit of his subjects rather than for his own pleasure. Rome became a military kleptocracy after the murder of Commodus in 192. The armies knew they were the source of power and demanded an exorbitant price for their support, beginning with the Praetorian guard's murder of Pertinax and subsequent auction of the throne to the highest bidder. Frequently contending for rival generals to seize the throne, Roman armies put more energy into fighting one another than fighting the enemies on the frontiers.
Stefan Jovanovich writes:
Details, details:
"Romans imagined [the empire] as a collective effort: Senate and people, Rome and her allies, the men and the gods of the city working together." This continued as Rome passed from the Republic to the Caesars, who were kings "even if [Romans] could never bring themselves to call them by that name." It is "a history of remarkable stability. If it was largely true that (as one historian has put it) 'Emperors don't die in bed,' it was also true that the murders of many individual emperors seem to have done little to shake the system itself."
Since "decline and fall" is the current meme, one should hardly be surprised that publishers and their authors want to cash in on the latest craze. (That is all publishers ever do; and authors, poor things, are usually desperate to oblige.) Professor Woolf should have resisted the impulse. He certainly knows better. The "collective effort" he describes is a complete fairy tale. The Empire never even developed a common language; our "classical" education notions are based entirely on the fact that rich people had too know Greek because that was the commercial language of the eastern provinces — which was where the money was. Latin was for the inscriptions on the public buildings and for the official orations and the school examinations but the "common" people continued to speak their own tongues. Even the Army relied on whistles, drums. and flags for its "commands" when it took to the field. This explains why Latin itself became almost instantly obsolete even south of the Rubicon. No one writing about the Hapsburgs, who did manage to keep their own Empire running for a good long while, would ever have offered up such fictions about "court and people, Vienna and her allies, the men and gods of Vienna working together". But, we have enough information to know that the court spoke French in that Holy Roman empire. The beauty of Roman history is that there are so few actual facts that survive that one can make the story whatever one wants it to be.
Jim Sogi writes:
The key is "1500 years". It's not going to fall apart in the next 100, that's for sure.
Gary Rogan writes:

The difference is that they couldn't do state borrowing in anywhere near the same proportion to their GNP as the US can. It also took less than 100 years from the peak, however defined to really difficult times. And as "mr. grain's" article demonstrates in less than 200 years from the peak free people were volunteering for slavery to avoid taxes, an inflation rate of 15,000% was experienced, free employees were essentially made into slaves at their places of work, and women, children, and parents were physically hauled off and abused to get to the tax evaders. All due to overspending and overtaxation.
Also for whatever reason they limited the free grains to a relatively fixed number of people, and the amount was small for quite a long time. Their modern equivalents today with a much more advance education in economics talk about redistribution with such excitement and such lack of concern for where this is all going that would make Nero proud (I mean the part about fiddling while the Rome burned, except they are not fiddling but setting the fires).
Vince Fulco writes:

I am still trying to understand how a society flourishes with reported median family incomes stagnant or below that of a decade ago? And there is no sign the worker is gaining any bargaining power. Sure the govt can artificially tinker with rates reducing the carrying costs but someday existing debt must be paid; at least at the consumer level. It is debt assumption for non-producing overpriced (after debt service costs are added in) consumer goods which will kill this country.
Tim Melvin writes:
I agree with that to a large degree…..crony capitalism at the expense of everyone else is a cancer in any society….the problem is not capitalism exploiting the workers. it is the complex and intertwined relationship of business and government that does us the most harm. Eisenhower was right.
Anonymous adds:
Tim,
I think the malignancy has metastasized much deeper than that, and now sits in a kind of acid bath (the pending "fiscal crisis') where all else is peeled away and we see it clearly (in fact, the fact that people seem to NOT see this clearly is evidence of its metastastization) and it is this: Our society — at every level — is characterized by a desire for more rules, and an exception of those rules for ourselves.
Talking different tax rates is a carve out. The argument that the elderly should get a carve out. The birth control carve out. The government worker's salaries untouchability as a carve out.
How about when the White House issues exemptions to Obamacare?
Affirmative action is a carve out. All corporate socialism is a carve out. Every bill passed by Congress does not apply to them. I call that a carve out!
The white lady's sinus-snort lament, "This is RIDICULOUS!" always pertains to her being denied her attempted exception carve-out to the rules.
That's the cancer. The cure would take a lot more than Mitt Romney, and likely cannot be cured by a single individual.
History doesn't exactly repeat, usually, an incident is followed by another incident of similar cause but differing results and often differing in duration. I don't think we're going into a 1,000 year long dark ages. I think we're racing headlong now to something far more sudden and shocking, and bigger than any one man or political party can purge from our psyches.
Jim Sogi writes:
I used to think the revolution was just around the corner, society was fragile and was about to come apart. Not now. Look at NYC and Sandy: that was an amazing comeback. The recession was bad, but the economy is slowly coming back. Things are not bad now. In the 1940's there was nuclear world war. Japan, Germany, Europe came back. Russia fell apart, but now is back. China killed 10s of millions, but came back strong. People are resilient and social systems are strong. The apocalypse is Hollywood and journalistic bogus hokum ballyhoo.
David Lilienfeld writes:
The same is true of the US post-Civil War. Nothing before or since has had the social and economic impact that that war had. The US is more adaptable than Rome was. As Peter Drucker often observed, the US genius is political.
One of the signposts that Rome was done was when it was no longer able to rely on client states for security. That isn't the case now with the US.
A better paradigm for guidance might be the Persian Empire.
Gary Rogan writes:
I keep coming back to the debt issue, the current size, and the ability and desire by "the powers that be" to accumulate more at an astonishing clip. Four years ago I predicted a debt-driven collapse that Rocky chided me for so much, and while the timeframe now seems indeterminate, what IS the way out without a currency collapse and all that follows in those types of situations? The bond vigilantes are not too concerned, and they know all, but what is it that they see? Can they see far into the future or are they playing musical chairs?
David Lilienfeld adds:
I'm reminded of the comment by Jim Carville, Bill Clinton's political advisor. In a re-incarnated life, he said, he wanted to come back as the bond market. "It can intimidate anyone it wants to."
Nate Silver is the guy at the NYT who called the election using statistical analysis. His book The Signal and the Noise is NOT at all like I expected. It's about baseball, weather, earthquakes, poker, economics, stock markets, politics and elections.
Baseball uses statistical quantitative data (stats) and qualitative subjective data (scouts). Silver says you can quantify the subjective data by assigning it a score, or even a rank, which can be statistically analyzed. This is similar to the idea in the Predictioneer's Game, by de Mesquita, in which he takes subjective values, assigns a value and ranks them, and using the resulting spreadsheet can make statistical conclusions. Its the plus/minus pro/con column idea of decision making.
When looking at a player's potential they ask, among other things, "does he want to win enough to overcome the fear of losing." It's a good question to ask a trader as well. There are some great quotes in it. For example, "major league memory" i.e short term, forgetting of slumps. And from Bill James, "Our weaknesses and our strengths are always very intimately connected." He says in the most competitive industries, like in sports, the best forecasters must constantly innovate.
Silver discusses the advances in weather forecasting with huge computers taking up rooms. The human addition of judgment can improve forecasts by 15%, for example by incorporating the scouts impressions of players with pure statistics. Weather forecasters improve on the computer models with human judgment. They have achieved 300% increases in accuracy and can give you up to 36 hours advance notice of a storm. But after that forecasts become worthless. The time or place of Earthquakes can't be predicted, only their frequency and severity over a long periods of time.
He discusses the problems with economic forecasts with 4 million metrics retroactively adjusted. Statistics show that economic forecasts are worthless and can't tell if we are in a recession or not. He discusses poker and the use of probabilistic thinking. He espouses the rational market view which is not going to be well received in this forum.
One interesting point he makes is that aggregates of forecasters are more accurate than individual ones due to the wisdom of the masses effect. He uses this to good effect in political forecasts and polls.
All in all, I don't recommend the book. It's a aimed at a popular audience at a low conclusory level with little meat for stat oriented dailyspec members. I barely made it through it, due to lack of interest, (not inability to understand).

One has found that there is an electronics circuit that almost always retrospectively provides a great description of price action in markets. I wonder if there is an electronics circuit that compresses the voltage output keeping it in a range, sort of like the finger in the dike, but then after the compression is over on the negative side, e.g after the negative feedback is taken away, the voltage doesn't immediately lead to tremendous negative voltage. I seem to remember such a circuit with op amps.
Jon Longtin writes:
There are a variety of electronic circuits that perform such a role, depending on the application. One common application is a voltage regulator, which provides a (nearly) constant voltage, regardless of the load applied to it. The circuit monitors the actual voltage currently being provided and compares to a pre-set reference value. The difference between the actual and desired (setpoint) values is called the error, and is used to adjust the current provided to the circuit to bring the voltage back to the setpoint value. For example if the load increases (more electricity demand) the load voltage will drop and the voltage regulator will provide more current to bring the voltage back up. Same goes for a decrease in load.
There are some limitations and compromises in such a circuit. First is there is a finite amount of current that the power supply/voltage regulator can be provided, and if the error signal requests more than this amount, the output will not be maintained. Also of importance is the time response: a circuit with a very fast time response will respond more quickly to fluctuations in the load, but can also result in so-called parasitic oscillations, in which the output oscillates after a fast change in load is made. By contrast a longer time response provides a slower response to a variation, but tends to damp oscillations. This same behavior, of course, is seen in countless financial indicators, and is part of the art in deciding, e.g., how many prior data points to include in a signal.
A somewhat more complex version of the above, and perhaps more closely aligned with the behavior of a market signal, is an audio "compressor/limiter". This is a device that constantly monitors the volume (magnitude or voltage) of an audio signal and makes adjustments as needed. A limiter is the simpler of the two and simply sets a threshold above which a loud signal will be attenuated. The attenuation is not (usually) a brick-wall however; rather a signal that exceeds the threshold value is gently attenuated to preserve fidelity without overloading the audio or amplifier circuitry. A compressor is a more complicated animal and provides both attenuation for loud signals AND amplification for quieter ones. In essence a HI/LO range or window is established on the unit, and signals exceeding the HI limit are attenuated, while signals below the LO limit are amplified. This resulting output then (generally) falls within the HI/LO range. This is used extensively (too much!) in commercial music. Humans naturally pay attention to louder sounds (ever notice how the volume universally jumps when commercials come on TV? They are trying to grab your attention with the louder volume). Pop music attempts to achieve the same by using aggressive compression to provide the loudest average volume for program material without exceeding the maximum values set by broadcast stations or audio equipment. The result, however is that the music sounds "squished" and doesn't "breath" because the dynamic range of the content has been reduced considerably. With such devices there are a variety of adjustments to determine the thresholds, time before taking action (the attack time) and how gradually or strongly to attenuate (amplify) signals that exceed the envelop range.
Here' s a fairly decent article that describes this in more detail.
Incidentally both of the above are examples of a large branch of engineering called Controls Engineering. The idea, as Vic stated, is to monitor the output by using feedback and make adjustments accordingly. There are countless different algorithms and approaches, as well as very sophisticated mathematical models (people build careers on this) to best do the job. Like most complex things, there is no single approach that works best for every problem, but rather involves a balance of performance, cost, and reliability.
I highly suspect such algorithms have already found their way into many trading strategies, one way or another.
If interested, I can suggest some references for further reading (though I am not a Controls person myself).
Bill Rafter writes:
Think of your voltage regulator as a mean-reversion device. If a lot of this is being done, then your trading strategy must morph into simply following the mean.
In light of recent changes in the investment climate we suggest that one should tighten up controls in which one is long a given market. Perhaps that might also or alternatively mean (a la Ralph) tightening the size of the positions. The result will be taking less risk and incurring less return, but taking additional risk would seemingly not be rewarded in the current milieu.
Jim Sogi writes:
Dr. Longtin's description of compressors and limiters was
fascinating. A compressor on my guitar signal chain prolongs the
sustain on a signal in addition to smoothing out the volume spikes and has less fade as the signal weakens. With added volume, one gets a
nice controlled feedback.
Sometimes in the markets one sees a sustained range with the spikes being attenuated reminiscent of a nice guitar sustain.
On a different note, one curious thing is that people cannot discern differences in absolute volume. It's very hard to hear the differences
in volume between two signals unless they are placed side by side.
Along comes a series of scholarly studies in The New York Times: "Get What You Pay for? Not Always". They report on studies that through 2008 show that S&P companies that spent more on politicking performed worse than those that spent less. They also point out that the flexionic firm with 3 chief executives at Treasury or Governor spent unwisely this time as they moved from the party that can never lose again to the other side. They point to a study from 1981 to 2004 that showed that companies that contributed to political action groups grew slower than those that did not. Furthermore it didn't matter if they picked the winner or loser. And then the proverbial Harvard professor Coates is quoted that the jump in spending led to a deterioration in market performance. Anecdotal examples are given pointing out that banks are big political contributors but they performed badly. Jamie Dimon says, "he's hardly a democrat any more". And finally they show how AT&T tried to get their merger with T Mobile approved with letters from 76 democrats and 56 million in contributions over the preceding years, and yet it wasn't approved and they paid a 5 billion break up fee.
Well, all these studies are of the kind "your own man". Political contributions are necessary these days as the % of workers and their suppliers and G expenditures as a % of GNP goes up. Also, one would posit that the companies that made the greatest contributions were most in need of it, and would have done much worse had they not greased the wheels of G. Also, one would hypothesize that the relation has changed since 2008 as the idea that has the world in its grip has become more prevalent.
Indeed, some good questions arise. With the increased need of having the forces of the weather gauge at your back with government aiding and abetting you, one would think that the companies that give the most to politics are those that have the most government business. And they would seem to be the ones that the best chances of prospering in this environment. So one would hypothesize that a proper study of political spending controlling for whether it was necessary because your company was in the radar, would be very a propos these days and would show a conclusion that is opposite from the picture that summarizes the article with Jamie Dimon shaking the Presidents hand who "was once one of the Presidents favorites" but is no longer the fair haired boy despite their enormous political contributions.
Jim Sogi writes:
The question whether payola for government contracts or regulatory
largess is or is not beneficial to the specific company making the payola, or to the economy in general is related to the broken window
syndrome. Government spending, especially with Sandy, is repairing
broken windows. There is no real benefit to productivity overall, thus no real benefit to the companies seeking this type of work or
largess. This might help explain Chair's hypothesis.
For hurricane preparation, a flashlight with rechargeable batteries that can be replaced is good to have. It is also essential to have a second back up flashlight since flashlights are unreliable and batteries corrode. A hand crank flashlight or a cheap flashlight with extra batteries might be good backups. Head lamps are very handy. We have one or two at all times for each of us. A Goal Zero solar battery charger is a good tool for camping, survival and hurricane preparedness.
I would also suggest water purification. The Aquamira tablets are a good backup emergency purification. Filtration systems are a good first response. Its surprising the water that can be treated to be potable and safe.
"Professional Fisherman? I didn't even know there WAS such a thing!"
There are many niches in the fishing world for a man to make a living.
There are:
Professional angers who compete in international fishing tournaments where the prize money can be $100k, plus side bets
Professional fishing captains who run the boats to fish for big game fish
Commercial fishermen who fish to sell to stores and restaurants
Professional guides who guide clients on rivers and streams to fish
People who own fishing stores, sell lures and info
Subsistence fishermen
Crabbers, lobstermen, oyster farmers
Farm fish in aquaculture.
Duncan Coker writes:
I have a friend who has carved a nice life for himself as professional fishing river guide. His home water is the S. Platt in Colorado where he guides and teaches. Fishing and writing complement each other well. He has written several books on fly-fishing and is an editor at large for Field and Stream. They send him all over the world for stories which he dreams up, salmon in Scotland, rooster fish in Baha, tiger sharks off San Diego. Fishing and writing by fisherman have a long history. Some of the favorites on my bookshelf are by Hemmingway, Norman Maclean, MacQuarrie of the Old Duck Hunters, James Duncan's The River Why. It is good to have a backup plan. So if the fish aren't biting perhaps you can craft a good story about the day your fly box floated away on the first cast, or secretly borrowing your friends waders for two years, or instinctively yelling "save the rod" just as your wife slips into the rapids holding a brand new 6 weight.
In the style of Tufte, 3D charts can incorporate higher elements such as order flow, internals, volume, volume at price, depth, ad, highs, lows, news, relations to other instruments and other internal higher order info at price point by using color or shape or numbers themselves to indicate data or information at a glance. This effectively conveys multiple order information at a glance, rather than multiple tables. Some folks are chart rather than table oriented and info and relationships are easier visually in real time.
Did you ever think about how it's hard work to have fun. We're having a Halloween party, and it's a lot of work. I love to hike and camp, but it's hard work carrying all the gear. I love to climb mountains and ski down, but it's hard work. I love to surf big waves, but it's hard work to train for it. But I find the effort as enjoyable as the results.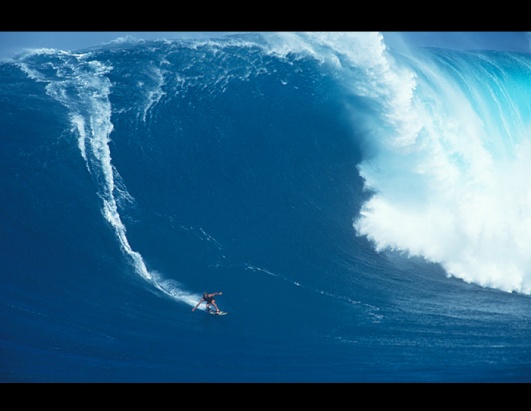 Big Wave season is again here in Hawaii with 25 footers predicted. One big lesson I've learned the hard way is NEVER take the first wave. Between sets there is often a long wait and its easy to get over eager and go for the first big one. However, when the waves are big, there are usually 3 or more waves to a set, and if you don't catch the first one, which is usually not the largest, you are going to get caught inside and worked over badly. You end up right in the impact zone and the subsequent wave land on your head violently driving you deep underwater and spinning you around like you are in the washing machine, except worse. It's better to let the early ones go by. As maligned as wave theory is in trading, I definitely see similarities with surfing.
On a recent stop over in NYC, I walked the High Line, a beautiful and scenic park where the old elevated rail line on the West Side used to run to the meat packing district. It is beautifully landscaped, and provides stunning views of the city and river. The next day, doing a Kung Fu-wandering-about-the-earth-seeking-adventure-and-meeting-people, at random, we rented some bicycles in rode up along the Hudson River from the boat harbor up to the GW Bridge. When I lived there in the 70's it was waaay to dangerous to go through that area due to the gangs and the basketball courts. Now the paths are clean, tennis courts, joggers, bikes and female strollers with their babies promenade along the scenic riverside. Children play on swings in the parks. There is a little red lighthouse under the George Washington Bridge that I would see as a child on my way into the city and always wanted to visit. My childhood dream came true and when I got there by bike, a musician was playing his saxophone under the bridge and the reverberation echoed across the river and back. It's so beautiful to see NYC improve and become more beautiful. It's such a contrast from the popular but mistaken post apocalyptic scenarios. There was a funny scene after returning from Africa as I walked through Penn Station thinking to my self, "Gee, it's so clean here". I thought that was pretty funny remembering what a dump NYC used to be in the 70s.
Sorry to miss the Spec Party but I wish extend to Vic and to you all a wonderful weekend and event. I have to attend my mother's memorial service this weekend. I can't tell you all how much the Spec List, and Vic have meant to me and my family in my life, so will just extend my sincere thanks.
We've talked about vig on trades, but consider the vig on life events such as moving, divorce, death. Moving seems like an expensive proposition, 10% commission on house, moving, disruption, time off. Divorce probably has a 60% vig with splitting estate in half, commissions, forced sales, attorney fees, emotional loss. Death has a 110% vig, you lose everything and the transfer to the next generation has its expenses as well plus the emotional toll. Though not exceptionally successful in a career or anything else, I've been lucky not to have had to move or get divorced, get sick or die, yet. I've seen so many over the years go down in business, love, life, health: many more than have made it big. Perhaps buy and hold has some merit.
Ken Drees adds:
There's a big vig cost on changing colleges or majors now vs. the past when the price of college was lower.
What are the common errors, the improprieties, the lack of attention to proper mores, the p's and q of trading that cause so much havoc and could be rectified with a proper formal approach? Here are a few that cost one fortunes over time.
1. Placing a limit order in and then leaving the screen and not canceling the limit when you wouldn't want it to be filled later or some news might come out and get you elected when the real prices is a fortune worse for you
2. Not getting up or being in front of screen at the time when you're supposed to trade.
3. Taking a phone call from an agitating personage, be it romantic or the service or whatever that gets you so discombobulated that you go on tilt.
4. Talking to people during the trading day when you need to watch the ticks to put your order in.
5. Not having in front of you what the market did on the corresponding day of the week or month or hour so that you're trading for a repeat of some hopeful exuberant event which never happens twice when you want it to happen.
6. Any thoughts or actual romance during the trading day. It will make you too enervated or too ready to pull the trigger depending on what the outcome was.
7. Leaving for lunch during the day or having a heavy lunch.
8. Kibbitsing from people in the office who have noticed something that should be brought to your attention.
9. Any procedures that violate the rules of the British Navy where only a 6 inch plank separated you from disaster like in our field.
10. Trying to get even when you have a loss by increasing your size and risk.
11. Not having adequate capital to meet any margin calls that mite occur during the day, thereby allowing your broker to close out your position at a stop while he takes the opposite side. What others do you come up with?
Jeff Watson writes:
I don't know if it is an error or a character flaw, but freezing will create mayhem with your bottom line.
Alston Mabry comments:

"Do Individual Investors Learn from Their Mistakes?"
Steffen Meyer, Goethe University Frankfurt– Department of Finance Maximilian Koestner, Goethe University Frankfurt - Department of Finance Andreas Hackethal, Goethe University Frankfurt - Department of Finance
August 2, 2012
Abstract:
Based on recent empirical evidence which suggests that as investors gain experience, their investment performance improves, we hypothesize that the specific mechanism through which experience translates to better investment returns is closely related to learning from investment mistakes. To test our hypotheses, we use an administrative dataset which covers the trading history of 19,487 individual investors. Our results show that underdiversification and the disposition effect do not decline as investors gain experience. However, we find that experience correlates with less portfolio turnover, suggesting that investors learn from overconfidence. We conclude that compared to other investment mistakes, it is relatively easy for individuals to identify and avoid costs related to excessive trading activity. When correlating experience with portfolio returns, we find that as investors gain experience, their portfolio returns improve. A comparison of returns before and after accounting for transaction costs reveals that this effect is indeed related to learning from overconfidence.
Kim Zussman writes:
Trading a market, vehicle, or timescale that is a poor fit for your personality, temperament, and utility, exacerbated by self-deceptive difficulties in determining this.
George Coyle writes:
Speculation by definition requires some amount of loss otherwise the game is fixed. However, I believe loss can be broken down into avoidable loss and unavoidable loss. Unavoidable loss is, well, unavoidable. But in my personal experience (and based on pretty much all speculative loss I have seen or read about) all avoidable speculative loss is traced back to some core elements/violations: not being disciplined (many interpretations), getting emotional and all of the associated errors and mistakes that brings, sizing positions too big so that regardless of odds you eventually have to reach ruin, not being consistent in your approach (the switches), not managing your risk adequately either via position sizing or stop losses, finally you have to be patient for the right pitch whatever that may be for you.
Jason Ruspini writes:
A similar distraction comes from making public market calls.
Jim Sogi writes:
The Sumo wrestlers' trainers in Japan are conscientious about avoiding mental strife in their fighters since it affects their performance. Sometimes when other life issues intrude, like getting up on the wrong side of the bed, it is better to refrain from entering a large position. You're off balance. How many times have I thought to myself, "I wished I had just stayed in bed this morning"?
William Weaver writes:
Mistakes I'm working on:
-execution error
-having too much size too early — the first entry is usually the worst
-not being able to add size when appropriate — need to add to winners; understanding when to retrade and why — why did the trade fail, was it me or the trade?
-not taking every trade
-need to adjust orders when stale
-not touching orders when not stale
-not getting excited about trades
-not holding until appropriate exits, especially winners — disposition
-not accepting the risk. Must accept the risk.
When we fear, we fail. But we cannot be courageous without risking overconfidence because it leads to recklessness (at least I cannot). So how to not fear and not be courageous at the same time? One of the best traders I know is indifferent to any trade, yet he is excited by his job. He also has (and shoots for) only 40% winners but simultaneously is profitable on a daily basis (and expects to be). These were contraditions to me 8 months ago, now they are just fuzzy in my mind and I understand them but cannot explain them.
Whatever you think of Agassi, there are several market lessons here, and Agassi must have either read the Chair's books or have been taking lessons.
"Quit going for the knockout, he says. Stop swinging for the fences. All you have to be is solid. Singles, doubles, move the chains forward. Stop thinking about yourself, and your own game, and remember that the guy on the other side of the net has weaknesses. Attack his weaknesses. You don't have to be the best in the world every time you go out there. You just have to be better than one guy. Instead of you succeeding, make him fail. Better yet, let him fail. It's all about odds and percentages. You're from Vegas, you should have an appreciation of odds and percentages. The house always wins, right? Why? Because the odds are stacked in the house's favor. So? Be the house! Get the odds in your favor."
-Agassi, from Open: An Autobiography
Victor Niederhoffer writes:
As usual Agassi has it all wrong–something that can be predicted from an ingrate from a family like his. The only one that can go for singles, that can grind is the house. The player should never grind.
Jim Sogi writes:
Lions and hyenas use a similar strategy when they kill a buffalo or wildebeast. They group up and wound it. They don't go in for the kill. They let it bleed a while, weaken, then tear it up and eat it. Why risk injury when waiting works.
George Parkanyi writes:

What kind of a market lesson is that? "We'll let you stew on your margin call for a while– THEN we'll come and throw you out of your house." ; )
A la the Hobo, while in Arusha, Tanzania and Kampala, Uganda, and Amsterdam, Netherlands and NYC on a recent trip, I counted the number of people sitting around idle vs. the number of people busy going somewhere or conducting a business. The premise is that a lot of idle people lead to low productivity and low growth and vice verse.
In Arusha, there were large numbers of idle sitting around in groups of 5-7 or more not moving. In Kampala Uganda, there were very few, maybe 3 out of 100 sitting idle. In Amsterdam there were no one not moving, consuming, working. In New York there was maybe 1 out of 1000 lying derelict in the street, but none sitting idle. All were moving fast, consuming, working.
How does the Bustle Index test out? It's interesting to note that Uganda boasts one of the fastest growing economies with almost a 10% growth rate ranking 15th in the world. Netherlands has a -3% rate of growth ranking 193. Tanzania has a 7% growth rate ranking 31st. US has a 3% growth rate. (Figures from Wolfram Alpha rounded)
So much for the Hustle and Bustle Index.
It's the dry season in Tanzania. The rivers are low and the animals have to come to the river to water. The lions wait at a bend in the river where there is a steep hill near the water. The zebras approach the water. The lion waits for the zebra to get into the situation where it is boxed in by the river and the steep hill. The zebras two escape routes become boxed like in a chess box in. The river slows the zebras ability to bolt, and the hill prevents escape up the hill. The lions waits for the set up. The wait may takes hours or days. The lion only has about three days before starvation.
This strategy works for dry season and in low river water. Other strategies apply for different seasonal cycles. In the wet season the animals don't have to come to a small river, so the strategy must change.
Even though the Euro is $1.25, it appears things are cheaper in Amsterdam than New York or Hawaii. I thought things would be more expensive over her in Euroland.
New York Amsterdam Kona LA
Beer $4 €2 $5 $8
Dinner for 5 $250 €80 $350 $160
Omelette $15 €7
Coffee $2 €2 $2.50
Buds €10/g $15/g $20/g
Economic theory says inflation should show in currency exchange, but something else is going on with inflation and dollar and relative buying power.
People seem less stressed in Amsterdam, happier than NY and LA. There are almost no cars in Centrum area…all bikes and pedestrians and canal boats. It oozes charm.
I think politics can be quantified via game theory, a la Bruce Buena de Mesquita. But even simpler is Chair's idea that the data incorporates all the politics. Nothing new under the sun. Just stick with the facts, Ma'am.
—
keep looking »
Archives
Resources & Links
Search