It's where we get the saying "All I need is a chip and a seat".
Jeff Watson writes:
Some degenerates have been known to say, "All she needed was another furlong and she would have won."
Ayn Rand's "Atlas Shrugged" turns 60 years old today.
I was around 12 years old when I first read it and can say that the book opened my eyes and changed my life.
I still look at people in the news and try to assign characters from the book to them.
One does not have to look very far to find a James Taggart or Wesley Mouch.
Finding a Hank Reardon or Dagny Taggart is a little tougher these days.
"Stossel: Ayn Rand–The Author People Love to Hate"
Fans of confidence games will thoroughly enjoy the ESPN 30 for 30 podcast called "A Queen of Sorts" detailing the elaborate con pulled off by "Kelly" Sun and her whale, poker star Phil Ivey, to fleece multiple casinos worldwide out of tens of millions of dollars. The play is revealed in elaborate detail by a panel of experts who have reviewed the surveillance tapes to peel back the layers behind their method– edge sorting.
All elements of the classic con are represented. First they must grease the wheels. Taking advantage of casino's bias that Asian women are "stupid and superstitious", they banter with purpose, seasoning each new dealer. Next come the small requests that they need granted in order and to a T. Little by little, they sort the deck without ever touching the cards. By the time the play is set, they have a 6% edge on each hand of baccarat - at $150,000 per hand. Huge winnings ensue.
But they encounter a new problem - how do you get out the door with $10 million of a casino's money? I made the wife and kids listen during dinner one night and while they protested like a pack of wild wolves in the beginning, by the end of the meal they had every deck of cards in the house out searching for irregularities. Tremendous. Enjoy.
Jeff Watson writes:
I followed this closely. Ivey did not cheat and was brilliant, that's all. It wasn't a con, just good gambling and he beat the house fair and square. Casinos always welcome you to come try out your "system." This is an example of what will happen when your system works well. The casino will cry foul and welsh.
This may be a game changer. This approach should be very scale-able and very resistant to quantum decoherence from outside:
Epitaxy of advanced nanowire quantum devices

Nature 548, 434–438 (24 August 2017)

Semiconductor nanowires are ideal for realizing various low-dimensional quantum devices. In particular, topological phases of matter hosting non-Abelian quasiparticles (such as anyons) can emerge when a semiconductor nanowire with strong spin–orbit coupling is brought into contact with a superconductor1, 2. To exploit the potential of non-Abelian anyons—which are key elements of topological quantum computing—fully, they need to be exchanged in a well-controlled braiding operation3, 4, 5, 6, 7, 8. Essential hardware for braiding is a network of crystalline nanowires coupled to superconducting islands. Here we demonstrate a technique for generic bottom-up synthesis of complex quantum devices with a special focus on nanowire networks with a predefined number of superconducting islands. Structural analysis confirms the high crystalline quality of the nanowire junctions, as well as an epitaxial superconductor–semiconductor interface. Quantum transport measurements of nanowire 'hashtags' reveal Aharonov–Bohm and weak-antilocalization effects, indicating a phase-coherent system with strong spin–orbit coupling. In addition, a proximity-induced hard superconducting gap (with vanishing sub-gap conductance) is demonstrated in these hybrid superconductor–semiconductor nanowires, highlighting the successful materials development necessary for a first braiding experiment. Our approach opens up new avenues for the realization of epitaxial three-dimensional quantum architectures which have the potential to become key components of various quantum devices.
Jeff Watson comments:
The quantum computing world keeps getting bigger. IBM is building 16 and 17 qubit processors, and processors of 45 qubits has been reached and tested in a lab. It should be noted that there are some who don't think we'll see quantum computers for 10 years or so. They are also worried that quantum computing will present a threat to crypto currencies and blockchains, but there are also those who think that there will not be a threat posed by quantum computers.
PJ O'Rourke is the editor and chief of a new magazine, American Consequences. It is marketed towards Libertarians and is a very pleasant, entertaining and informative read. Their market and investing advice should be taken with a huge grain of salt. The magazine has some pretty decent articles on the newest investment and trading fad, cryptocurrencies. O'Rourke shows off a sharp, rapier wit in his "Letter From the Editor" column. Still, American Consequences is not a bad read, and downright good when read on the porcelain throne. Right now, the magazine is online, and the copies are free. There are three issues already out, and here's a copy of Issue 1 Volume 1 from June 2017, and Issue 2 July 2017. PJ O'Rourke has come a long way from his old National Lampoon days and like a fine wine, gets better with age.
A short, optimistic interview: "The End of Doom: Ron Bailey on Why the Future Looks Pretty Great"
Here is a copy of Richard Proctor's 1887 book, "Chance and Luck". Proctor thoroughly describes luck and chance in a very thorough but antiquated way. He also gives a very complete treatment of lotteries, horse racing, gambling on the stock market, and notes on poker. He delves into gambler's fallacies, coincidences, and Martingale systems. His stock market gambling chapter is basically covering the types of wagers at bucket shops and is full of holes….A caveat, he does make some mistakes, minor math stuff and wrong sentiments taken as fact. Proctor tends to moralize, a paraphrase of his, "If one has more information regarding a wager than another, then any wager between the two parties is immoral." There are plenty more examples of this type of moralization. However, Proctor's book, like Bacon's, contains a hundred practical useful nuggets and several meals of a lifetime for the speculator. Coming in ~ 150 pages, it's an easy read and very interesting. Frankly, I just like how he thinks and heartily recommend this book as a good addition to any spec's library.
I find it to be a much different game involved when managing a big winning position than dealing with any size losing position. Sometimes the market moves render even the best trading plans moot, either side, win or lose. The Mistress broadly encourages one to abandon reason and science, imploring one to trade in an emotional, "seat of the pants" mode. The mistress tends to endow a winner with self doubt and adds a double dose of hindsight just for kicks. She messes with confidence levels, tries to decrease humility, increase hubris, and whispers in your ear some small suggestions, that if followed will cause personal ruin. It is important to note that the mistress is fastidiously equal opportunity, sowing discord among winners and losers alike, and all at the same time.
Losers are easy to deal with…..get rid of them quickly, learn whatever lesson is presented, and move on. It's the very rare big winners that are most perplexing….there's not much material out there on how to deal with them.
Thoughts?
anonymous writes:
Jeff writes: "I find it to be a much different game involved when managing a big winning position than dealing with any size losing position."
I agree with this statement.
And why might that be? Is it because we have trouble keeping positions open — that is, "cut your losses and let your winners run" is much easier said than done. Or might it be that we suffer from a personal guilt/insecurity that subconsciously believes we don't "deserve" to have an big winning position? (See: Prospect theory). Or perhaps it's more mundane: a lack of strategic tactics and discipline.
Whatever the reason, it's what I call a "quality problem" — so long as one doesn't believe that "no one ever went bankrupt taking a profit." Taking small losses and small profits is a surefire way to bankruptcy.
Julian Rowberry writes:
How many times a year do you have to cut losses? How many times a year do you have to manage a big winner?
anonymous responds:
The Pareto Principle states that, for many events, roughly 80% of the effects come for 20% of the causes. But in fact, if one is trying to beat the S&P500, it's much more concentrated than that. According to Cliff Asness, each year for the past 20 years, the top 10 stocks have accounted for about 45% of the total gains. (There are different ways to calculate this — but the gist is the same: if you are long-only and own a concentrated portfolio, then owning those few winners is absolutely essential. It's left as an exercise for the reader whether this is one and the same with the so-called Momentum Effect.)
Similar phenomena occur in commodities…
This underscores the difficulty — perhaps even futility — of calling "tops" and "bottoms." This isn't a recent phenomenon either. I've seen some studies that show the most outsized gains occur in the final stages (so-called "blowoffs") of markets. So if you are trying to beat a benchmark (which is the most intellectually honest way to invest), then the only way to explain away those missed gains is to (a) pick a different timeframe for the benchmark and/or (b) couch things in terms of "risk-adjusted" returns or (c) pick a modest, absolute return benchmark.
Raph Vince writes:
Je me regarder.
There is absolutely nothing to consider here on this question but to further muddy the answer, and the only way to arrive at the answer is to first solve the fundamental, personal reason as to why you are here.
What are you seeking to do? This is true whether you are looking to trade Cook Co GOs, Natural gas futures or at the cheapie blackjack tables in Biloxi.
What are you trying to do? what is your criteria? And if the answer is simply "To make money," or "To make more money than ybidyblibidyblamgozoo," then you are among the deluded masses who will part with what you've brought in this in only a matter of time.
The single clearest denominator between those who loose what they have and those who do not is that the latter know, very clearly, and with respect to risk and timeframe, what they are doing here. Whether you're playing cards at the caddy shack or venues higher up the food chain. Once a person goes through the rough the honest and realistic self-evaluation, given their abilities, of what they can do and seek to do given their personal limitations, can they then attempt to answer such questions as posed on this thread.
Galen Cawley writes:
I have found that piecemeal exits work best based on three different mechanisms: first, your personal utility curve (this can and should be programmed), second, a bayesian updating of the premise of your original entry, and finally, pure market action (some sort of trailing stop). The first type of exit is based on your psychology but has the beauty of not being made in the heat of the moment. The second type is logically based on your methodology, and the last one lets the position run as long as the market dictates (which can certainly escape the logic of your particular system). Occasionally, I'll give in to discretion by throwing a virgin into the volcano, e.g. selling a one lot during a runaway market, or liquidating a small portion after persistent daydreams of fantastically extrapolated returns, knowing and hoping that I'm usually wrong.
anonymous writes:
The problem with getting out of trade too early, is "you don't know what you had until it's gone". In other words, you fail to realize the true value of the trade, until you're out. In essence then, it comes down to a problem of "recognition". One must be able to identify and acknowledge if a trade is simply a random move, or if the market has crossed some threshold; and one has been presented with the opportunity to take full advantage of "the move". At times, the argument is logical, intuitive, and almost compelling. But, at other times, the process can defy logic, be counter-intuitive, and render one doubtful. Of course, with the exception of a post trade analysis, one never knows for certain if their assessment was correct; so one attempts to eliminate bias and doubt, and reduces everything to past experience and probability.
Jim Davis writes:
2a2a
Does anyone shop at Staples anymore? Doesn't Staples own Office Depot and Office Max? Is this another reason to buy AMZN because of the fact that Custer's band of soldiers over at Staples(and most other retail) is circling the wagons before the inevitable?
I was the only customer in my local Staples today. The store was empty and this was at 2:30 after the grain close, normally a busy time when I go there. They were staffed very light with a girl running the front end and register, the general manager on the floor, and one guy on the floor stocking and waiting on customers. And this was after their lunch break according to the guy on the floor when queried as to why the light staff. Looks like they have a pretty tight payroll with no hours to spare and the guy said that he was full time and cut back to 32 hours. Yet they have help wanted in the window. The store was badly in the weeds, and the shelves showed the empty spaces of out of stocks. In fact, they were out of what I stopped in there for and said it would take a couple of days. I was tempted to order it off of AMZN for tomorrow's delivery in front of the manager who tried to find what I needed. He knows retailers like Staples are dinosaurs and times are a changing. Why make him feel worse by rubbing it in? The poor guy looked beleaguered, like everyone in retail is. Working in retail has to be the shittiest existence in the world. It is top down management, everyone is responsible for making their numbers, yet nobody is making their numbers. There seems to be money everywhere, but none in their shop. The despair shows in many of the faces in every retail place you go….hours are being cut with the same work, quotas, and numbers as before, in fact more from less. It's gotta be hell for the workers getting ripped by their bosses, those bosses in turn are getting ripped up by their bosses, and on and on all the way to the top banana.
Face it, we're all getting spoiled online, and discovering that driving to places to buy something, go shopping is a waste of time. How much more enjoyable is life if one can substitute a round of golf, tennis, surfing, museums, music, rather than the drudge of shopping and dealing with surly staff? How uplifting to be liberated from shopping which is equivalent to the period 90 years ago when the average middle class housewife got a washing machine and was liberated from the hours and hours a day doing laundry by hand.
An old high school friend (who reads and has commented on DS) recently told me that he is burned out in his career and wants to trade FX for a living. Apparently he knows 2 people that make a living trading through one of those shops. I gave him more than several reasons why he should consider taking a pass on this new career, but he's going to a 4 hour seminar to learn why FX trading is the way to go. He is willing to invest $10K in this venture. My immediate comment when hearing about his limited bank roll was that he would need to generate an extraordinary return on his money just to make a living and that would be near impossible. I ask the list for some guidance….questions he should ask the FX broker, questions he should ask himself. I've tried to talk him out of this, but he is still considering taking the plunge. What are your thoughts about someone 60 years old, quitting his job and trading FX on a $10K bankroll. I know my thoughts, but ask the list to add some of their own.
Generally speaking, when casual acquaintances ask me this question, I tell them that they will do better going to Vegas….at least when one blows through the $10K bankroll, they might get a few comps….the mistress of the market will just take one's money without even a thank you kiss in return.
Stefan Jovanovich writes:
Cue Marcel Proust: We remember the stories of our lives but there is very little of the past that our nervous systems actually keeps in the present.
One of the lucky and tough survivors of the torpedoing of a merchant ship sinking in WW II described the part of the whole thing that stayed longest in his active memory.
It was the voices of the barely 20 year old seamen in their Mae West's calling for their mothers.
Jeff's friend seems to be another believer in the age-old faith that Mommy is still out there somewhere and will magically save us from the hardships of shipwreck.
Bud Conrad writes:
Read the opening personal story of Education of a Speculator for an example of how hard the high leverage can become. You could quote me as saying: "I wouldn't trade forex without a $300,000 portfolio." This kind of desperation often accompanies market reversals. For forex I don't know what the change will be, but I would warn your friend in the strongest terms.
anonymous writes:
I think risk of ruin is too high if you're under 100k bankroll. With 10k there is leverage needed to make a living, but with a 100k you can survive a couple bad streaks.
Jim Lackey writes:
Good afternoon, Chair, Brothers, ladies and gentlemen. Interesting post, I just caught a young man screen watching. It's the stare of hope. If one would focus enough the prices would go our way. I was asking him if he wanted to buy the truck or not. He cursed and I knew it was about something online. I said what is going on dude? He said "look at this. " He motioned me to look at his screen. It was forex quotes, I said, what is your position?. "Long the Euro and they said it is going up because….". I asked who are they and why would they tell you and what is their position? He looked up and………., huh? First off one must start with individual stocks 2-1 only. Secondly they always know and I was always the last to know. Huh? Do you want the truck or not? He looked back at the screen and said "but the Euro….." If he bought the truck I would have given him a few good books. I'm sticking with trading cars and trucks. It is not a very profitable business margin wise. It is a lot of physical work. I am in excellent physical shape. I can sleep at night. I'm not sure if it is a permanent disability, but I have lost my ability to take risk in the financial markets. However, I would never discourage anyone from speculating for a living. Buy them a cup of coffee and after an hour see if they would read the good books. Specs are honorable and benefit society in ways that I did not comprehend until years after I hung up the racing helmets.
Larry Williams writes:
While I've already agreed with the majority comment on the subject let me add this…
A few years back I got a letter at Christmas time from a guy who wrote basically saying, "Larry I bought your trading course I actually went to the blood bank and saw blood to buy it. I raise some capital while I was learning started trading now here I am in Vail Colorado. I'm a single father my kids are with me I'm living in a house beyond my wildest expectation, all because of learning to trade etc., etc."
Of course I replied that it had nothing to do with me was his success and good fortune but nonetheless this was a wake-up call in lesson for me it's hard to tell people know don't do this because this letter was not an exception have had others, not as extreme, but in a similar vein. Clearly there been other people who have lost money, some probably even shirts or shorts.
This is a hard-core to stop somebody so what I personally do is let them see the doors open but also all the dragons and monstrous just beyond the door. Full disclosure, brutal disclosure then if they want to pick up the craft they can.
I know you don't build good athletes by telling them they can't do something you have to encourage them so this trader, want to be trader need some encouragement.
Jim Lackey adds:
This is what happens in forex too: Cascading margin calls for so many and who was holding the other side after everyone was forced out of their positions? GDAX affiliates? GDAX?
A side point: a few million worth and the price is crushed. Small market. Any medium sized player can own the price action in that arena…
https://www.cnbc.com/amp/2017/06/22/ethereum-price-crash-10-cents-gdax-exchange-after-multimillion-dollar-trade.html 
2496
I was talking to a gentleman who is a classic pessimist and here is what I wrote to him:
You are such a pessimist. I'm glad I don't suffer from your disease. I'm an unbridled optimist for the earth, and for the uplifting progression of mankind. Do you realize that mankind is headed for a bull market in "mankind." It will be a multi-century bull market. This is evidenced by things like reduced total worldwide extreme poverty by 90% since 1950. We're getting more peaceful too, with many less getting killed in any conflict than at any other time. Hunger is down significantly, life expectancy overall is way up. Childhood deaths are a fraction of what they were in 1950, and real per capita income of the planet is up 85% since 1950. Worldwide literacy rates have never been higher. Our technology will increase by a million percent in the next 300 years. There's so much to be optimistic for and mankind will most certainly benefit from this new golden age. Incidentally, everything good for humanity, like reducing poverty, disease, early deaths, wars, famines etc has been done by optimistic people. The exponential increase of science and technology is solely because of optimists. The optimists of the world are responsible for every great achievement of mankind, from the Magna Carta to penicillin to landing on the moon. Nothing has of note has ever been done by pessimists. Pessimists add no value to anything as they are too busy waiting for the sky to fall, the market to crash, and the bankers to take the lint out of your pocket. How can one positively add to the human condition when one is huddled up in a defensive mode crying about how whatever cabal, what boogeyman is trying to bankrupt you and eat your children in some blood ritual.
I really feel sorry for those who's emotions are not on solid ground. One suspects that it's all the bad news one is inundated with 24/7(if it bleeds it leads), and the large segment of the population that cannot think for themselves. Most people can't, hence the popularity of the different outlets like Fox and MSNBC that tell their disciples how and what to think. If one can think for one's self none of this bad "news" is going to be a make any difference, certainly not in one's day to day life. Anyways, what poses as news these days is mostly editorial. It goes without saying that I prefer facts and figures to news/editorial. The facts are strongly indicating that we're in the initial stages of a grand movement, a total upward trajectory for the human race. A market equivalent is that right now we're the S&P 500 and we're priced at 72 points and getting ready to rally. And a reality of the present stock market is that some of this optimism is priced in, as it should be.
Here is a copy of Wallace Lee's excellent, out of print, booklet, "Math Miracles". As a youngster, this book provided the basis for many proposition bets to add to my repertoire. It's an entertaining read and mere words cannot do it justice.
Here's an excellent article in Munsey's magazine describing BP Hutchinson's wheat corner in 1888. The article very accurately describes what went on, the history, the players, how the corner was played, and the consequences of his corner to the shorts and to the general public. Financial machinations always have social consequences. Near the end of the article is mention of Leiter and Armour and their games.
When one is trading from the screen, generally speaking, one will not know who is on the other side of the trade. The anonymity the screen brings reduces many inputs but increases privacy. When trading in the pit, one gets to see who fills the other side of the trade. One gets to see what all the other brokers and locals are doing, their actions, and their intentions. There are many visual and auditory clues one could pick up in the pit that just aren't available from the screen. With the screen, one gets anonymity, with the pit, one gets transparency.
anonymous writes:
I have always found former pit traders' laments about electronic trading as self-interested, sometimes intellectually dishonest, and often hopelessly romantically nostalgic. The market's purpose, I thought, was to bring together the maximum number of buyers and sellers so they could freely engage with each other and find a continuous clearing price — not to have a pit local or broker skim a penny off of every one of my orders, charge steep commissions, and front run me, all while sounding sanctimonious about providing liquidity. . Admittedly, the smartest pit traders have now reincarnated as high frequency trading savants, who now skim a 1/1000th of a penny off of each of my orders, but most evidence suggests that overall transaction costs are lower than ever before.
Similarly, one can compare Social Networks/Facebook/Twitter/Instagram to the old local social club, barber shop, church, town hall setting. As Jeff notes, one provides anonymity and the other gets transparency. But in contrast to Markets, I believe there is a bigger difference between Friends on the screen and Friends in real life. And here, just like the pit trader, I may be a dinosaur, but I prefer friends in Real Life.
3d25
This poem captures the zeitgeist of that wonderful time, late 70's, when I was coming up. Those guys that did all the coke and drugs didn't last. The athletes and the people with the bookie mentality were the ones who lasted.
Hamming the Bone by Michael Lee Rubenstein:
hand slaps shoulder knee rhythmically that's called hamming the bone sitting on a street curb singing making up lyrics i got a transitor sister loves cossack named jake he rides Cherokee chopper all he's ever known is hate he's going down underground where a man can be a man wrestle alligators live off the land ebb flow i don't know racing chasing hair-pin turning at 150 miles per hour downshift to 3rd spread the word sweet sour naked flower touching skin deep within defies all sin with a grin speed speed speed all i need i'm getting off coming on you tawny scrawny bow-legged pigeon-toed knock-kneed Don Juan Ponce de Leon Aly Khan all wrapped up into one going to have f***ing good time good time tonight i feel like an orphan mom and dad seem so far away tonight i feel like an orphan you make me feel this way hand slaps shoulder knee rhythmically hand bone hand bone

Odyseuss drifts job to job construction worker office assistant waiter whatever he does not understand how road to recognition works continues showing portfolio to art dealers but they react indifferently he does not know how to attain notice in art world begins to suspect there is no god watching over souls instead he imagines infinite force juggling light darkness creation destruction love hate Mom and Dad insist he can earn respectable income if only he will learn commodity futures like cousin Chris Mom says you can work down at the exchange and paint on the side a part of Odysseus wants desperately to please his parents he considers perhaps Mom is right for the time being maybe build up nest egg it seems like sensible plan he wonders why Dad and Mom never speak about money how to save manage they treat the subject as forbidden topic Odysseus has no idea what Dad or Mom earn or investment strategies Odysseus is about to make serious mistake the decision to get job working at commodity exchange needs deeper examination why is he giving in to his parents what attracts him to commodities trading is it Chris's achievement and the money? does Odysseus honestly see himself as a winning trader or does it simply look like big party with lots of rich men pretty young girls is that where he wants to be why is he giving up on his dream to be a great artist does it seem too impossible to reach who makes him think that? is he going to give up on his true self? he halfheartedly follows his parent's advice begins working as runner at Chicago Mercantile Exchange several friends including Calexpress disloyalty for entering straight world commodity markets are not exactly straight in 1978 clearing firms pay adequately hours are 8 AM to 2 PM over course of next 6 months Odysseus runs orders out to various trading pits cousin Chris rarely acknowledges Odysseus maybe Chris feels need to protect his image of success perhaps in front of his business associates Chris is embarrassed by Odysseus's menial rank and goof-off attitude maybe Chris senses what a terrible mistake Odysseus has made

Chicago suffers harsh winter in February Roman Polanski skips bail in California flees to France in April President Carter postpones production of neutron bomb which kills people with radiation leaving buildings intact in October Yankees win World Series defeating Dodgers in November Jim Jones leads mass-murder suicide killing 918 people in Jonestown Guyana in December in San Francisco Dianne Feinstein succeeds murdered Mayor George Moscone in Chicago John Wayne Gacy is arrested

darkness descends upon Odysseus his heart is not into commodity business more accurately he hates it he loathes battleship gray color of greed envy he resents prevailing overcast of misogyny he meets many pretty girls yet most of them are only interested in catching a trader it is rumored numerous high rolling traders hire young girls for sole purpose of morning bl**jobs remainder of day girls are free to mingle run trivial errands commodity traders typically trash females it is primitive hierarchy Odysseus bounces from one clearing firm to another then moves to Chicago Options Exchange then Chicago Board of Trade on foyer wall just outside trading floor hangs bronze plaque commemorating all men who served in World War 2 Uncle Karl's name is on that plaque Daddy Pat bought his son seat hoping to set him up after war Uncle Karl's new wife wanted to break away from Chicago persuaded him to sell seat move to California Uncle Karl bought car wash outside Los Angeles with Daddy Pat's support Mom and Dad encourage assure Odysseus commodities business is right choice they promise to buy him full seat on exchange if he continues to learn markets they feel certain he can be saved from his artistic notions the markets are soaring in profits cousin Chris is riding waves a number of Chris's friends are sons of parents who belong to same clubs dine at same restaurants as Mom and Dad Odysseus is not alpha-male like Chris Odysseus is a dreamer painter poet writer explorer experimenter unlike Chris who has connections Odysseus starts out as runner then gets job holding deck for yuppie brokers in Treasury Dollar trading pit Odysseus holds buy orders between index and middle fingers sell orders in last 2 fingers arranged by time stamp price size in other hand holds nervous pencil he stands step below boss in circular pit in room size of football field full of raised pits everything is traded cattle hogs pork bellies all currencies gold numbers flash change instantaneously in columns on three high walls fourth wall is glass with seats behind for spectators thousands of people rush around delivering orders on telephones flashing hand signals shouting offers quantities every moment every day calls come in frantically from all around world space is organized chaos sometimes not so organized fortunes switch hands in nano-seconds it is global fiscal battleground rallies to up side or breaks to down side send room into hollering pushing shoving hysteria central banks financial institutions kingpin mobsters with political clout daring entrepreneurs old thieves suburban rich kids beautiful people pretty young females abound big guns suck in same air stand next to low-ranking runners everyone flirts sweats sneezes knows inside they are each expendable Odysseus is spellbound by sheer force magnitude he feels immaterial only grip is his success with girls it is not conscious talent he grins girls grin back Chris's trader friends recognize Odysseus's ability they push him to introduce girls to them it is way for Odysseus to level playing field he has no money or high opinion of himself he simply knows how to hook up with girls

1979 January Steelers defeat Cowboys at Super Bowl Brenda Ann Spencer kills 2 faculty wounds 8 students responds to incident "i don't like Mondays" in February Khomeini seizes power in Iran in March Voyager space-probe photographs Jupiter's rings a nuclear power plant accident occurs at Three Mile Island Pennsylvania in May Margaret Thatcher is elected Prime Minister in England in Chicago American Airlines flight 191 crashes killing 273 people in November Iran hostage crisis begins 90 hostages 53 of whom are American in December Soviet Union invades Afghanistan 1980 in November Ronald Reagan defeats Jimmy Carter one year since Iran hostage crisis began

he meets good-looking younger girl named Monica on subway heading home from work he has seen her running orders on trading floor she is tall slender with long dark brown hair in ponytail pointed nose wide mouth innocent face she confides her estranged father is famous Chicago mobster Odysseus recognizes his name they talk about how much they dislike markets arrant disparity of wealth between traders and themselves Odysseus says i hate feeling of being so disposable worthless Monica replies yeah me too he tells her if i was a girl i'd prostitute myself to several handsome generous traders Monica acknowledges that's an interesting idea but who? how? which traders? do you know? he answers yeah i know exactly who and how Monica says if you're serious i'm in i have a girlfriend named Larissa who might also be interested i'll call Larissa tonight following day Monica approaches Odysseus at work agrees to meet at his place after markets close that afternoon Monica and Larissa show up eager to learn more about Odysseus's scheme Larissa is petite built like a gymnast giggly light brown hair younger than Monica he lays it all out for them cousin Chris and his buddies the money cocaine both girls are quite lovely he suggests they rehearse with him he will coach them on situations settings techniques girls consent for 4 weeks every afternoon they meet at Odysseus's place get naked play out different scenarios he shows girls how to pose demure at first then display themselves skillfully fingers delicately pulling open labia spreading wide apart buns working hidden muscles he directs each to take up numerous positions tasks techniques then has them switch places he teaches them timing starting slow gradually building up rhythms stirring into passionate frenzy having two mouths four hands creates novel sets of possibilities one girl attends his front while other excites his rear he positions them side-by-side so he can penetrate any of all four holes he stacks them one on top of the other many other variations after reaching orgasm several times making sure to reciprocally satisfy their eager needs Odysseus dismisses girls until following day finally after month of practice Monica and Larissa feel confident proficient primed Odysseus arranges for girls to meet with 2 traders through Chris most traders have nicknames Twist who is hosting event is notoriously wild insatiable on opening night Odysseus behaves like concerned father Larissa and Monica each bring several dresses and pairs of shoes Odysseus helps them choose suggests Monica ease up on make-up he styles Larissa's hair instructs Monica to call him when they arrive again when they leave he requests they return directly to his place Monica wears hair pulled back in French twist pearl earrings sleek little black dress black stiletto heels she stands several inches above Odysseus Larissa wears braided pigtails pink low-scooped leotard brown plaid wool kilt just above knees brown suede cowboy boots he kisses each on lips then pats their butts warns them to be careful mindful Monica winks Larissa giggles more than an hour passes as Odysseus sits wondering why he has not heard from girls suddenly reality hits he does not want to be commodities trader and certainly not a pimp this is not how he wants to be known or remembered Odysseus wants to be a painter and writer Monica and Larissa are good sweet girls whom he has misguided he calls Twist's place Twist answers Odysseus asks to speak with Monica when she comes to phone he questions are you all right Monica answers yes we're fine we're having a fantastic time why are you calling what's wrong he explains you were suppose to call me when you arrived i began to worry i think maybe this whole arrangement is a bad idea i want you to call it off and come back home i don't want either of you to become prostitutes i love you both and don't want to be associated with dishonoring you Monica says it's a little late to call it off but we'll see you when we're done kissy kiss bye Odys another hour passes then another he frets wondering what they are doing after 4 hours as he is about to call Twist's house again doorbell rings Monica and Larissa both giggling beaming Odysseus can spot they have a coke buzz Monica announces you should be proud of us Odys we got each of them off 2 times we left them stone-numb and tapped out the girls open their purses each slaps 5 hundred dollar bills unto table Monica says this is your cut Odys we both got a thousand for ourselves he replies i can't touch that money we need to sit down and talk Monica demands no talking Odys take off your clothes he insists i'm serious Monica i'm never going to send you out again Larissa claims there's no turning back for me i had too much fun Monica pleads come on Odys we'll be good we promise now take off your clothes Twist and his buddy never attended to our needs i'm horny as hell Larissa where's that little bottle of dust Twisty handed you

Chicago Monday night December 8 1980 Cal and Odysseus sit at North End they're on 4th round feeling buzz the place is lively adorned with holiday decorations Cal says you've changed Odysseus questions what do you mean? how? Cal says the commodity markets and your cousin and his friends they've changed you when was the last time you painted Odys? are you dealing coke Odysseus looks Cal in the eyes answers they're so goddamn rich Cal you can't believe it one drives a black Corvette Stingray another a goddamn Delorean anything they want they buy girls cars clothes condos boats yeah i'm dealing coke to Chris's friends it's my only leverage remember the Columbian dude Armando we met at tittie bar? i score from him and keep it clean Chris's buddies pay up for the quality i don't remember my last painting maybe the black painting i never finished after breaking up with Reiko Lee a girl falls off bar stool crashing to floor at other end of bar Cal says Odys, you better play it careful you're messing with the devil got any blow on you suddenly bar grows quiet someone turns up TV volume they watch overhead as news anchorman speaks slow solemn camera pans splattered puddle of blood pieces of broken glass on steps to Dakota Building Cal looks to Odysseus John Lennon has been murdered Cal waits for Odysseus to say something tear rolls down cheek Cal glances away stares down at floor they drink in silence
Victor Niederhoffer shares:
Another great read about the days of the pits.
2116
I recently spent a month camping on glaciers in Alaska near Denali. Usually the weather can be very bad. This year there was an unusual Omega Block of cold clear polar air that settled over Alaska keeping out all storms, clouds and snow. It pushed all the weather and storms south to California which had the wettest year in history. One of the issues in weather, as in trading, is timing. They knew the block would break but not when. It lasted over 6 weeks and then after a small storm reinstated for weeks more.
Trading patterns are complex like weather. A random sample can have long runs. Wykoffian blocking patterns undoubtedly can set up and last longer than many would expect. A question as with weather is whether the pressure gets diverted elsewhere. As stock meander in a range it seems like bonds have had some turbulence recently. I wonder if a similar dynamic is at work.
Jeff Watson writes:
You correctly noted that the patterns can set up and last longer than one might expect. Carry trades last longer than one would think could be rational.

"Billionaire investor Paul Tudor Jones has a message for Janet Yellen and investors: Be very afraid"
Victor Niederhoffer adds:

I will wager the billionaire investor is not long.
Jeff Watson writes:
Articles like this are why I ignore financial editorials. Fallacies like the Argumentum Verecundia (appeal to authority) should never sway a spec. One wonders why, since March 2009, the financial media never published articles that said stocks were too cheap, predicting the S&P to go up 250% from the bottom. One suspects that articles like that would never get printed as they would be good advice to the investor, but bad for the broker's bottom line.
Here's a copy of a book by Jim Patten: In the Wheat Pit. Patten was one of those early, larger than life, wheat speculators in the vein of Cutten, Leiter, Armour, et al. For awhile, he was the big dog of the pit and could carry 30 million bushels. He was known as one of the most honorable gentlemen to ever trade, part of that old school grain crowd. This book has so many meals of a lifetime that it would take a long time to even scratch the surface.. The stories, anecdotes, and lessons contained in this "autobiography," are priceless.
Benjamin Peters (Old Hutch) Hutchinson was a legendary wheat speculator at the Board of Trade. At one time he was worth 10 million dollars. A few bad trades later, failed corners etc, he was forced to sell his seat for $900. A year before his debacle, he wrote a very compelling article describing the virtues and benefits of speculation.
Old Hutch's piece reminds me of the Chair's elegant "Speculator as a Hero" written for the WSJ back in the 80s. While the old man's article is a bit dated(1891), it's still a good appetizer for the elusive meal of a lifetime. Much more detail on the life of Hutchinson here. Beyond his personal biograph, some of this details the lot of old, broken down speculators. All in all, there is some excellent material here……One agrees with the Chair that most of the good works on markets and speculation were written over 100 years ago.
Old Hutch's 7 page article showed that he had a very clear grasp of the market. One wonders if hubris is what took him down. One can only speculate.
Here's an excellent and exhaustive study on the speculative habits of 9000 retail grain traders from the years 1922-1932. From the look of it, nothing has changed.
"After a certain point, waves are not measured in feet or inches, they are measured in increments of fear."
-Buzzy Trent, surfer extraordinaire.
How would this translate to the markets?
A study has shown that the behavior of wasps is affected by supply and demand.
These hand signals for brokerage firms really existed back in the day. One suspects that an HR department would be apoplectic if these were still in use.
One cannot underestimate the contribution that drones can and will make to agriculture. Since last August when the regulations on the commercial use of drones were relaxed, agricultural drones have been in a bull market. From checking crop conditions, moisture levels, invasive species, estimating yields, to finding lost cattle and mapping cropland, drones allow the farmer to save valuable time and energy. Some estimate that agricultural drones will be a billion dollar market by 2024. Down the road, farmers and industry players are looking forward to the rules and regulations being relaxed even more, allowing for spraying crops by drone, which could increase the market by 40% according to the whispers on the street. Some of the key players in the industry at this time include Agribotix, DJI, 3D Robiotics, and Precision Drones.
Here's a great article how sabermetrics solved baseball…..for now.
Stefan Jovanovich writes:
People have been doing sabermetrics forever. They just didn't have the mathematical tools. Exit velocity - which is the best measure of a hitter's "power" - was the first thing scouts looked for, but they had to judge it by the sound of the ball leaving the bat. That is why the first thing a good scout would do is show up early and check the wood on the bats of the team he was scouting. Theo Epstein is a bright, bright guy; and he deserves nothing but praise; but his reputation still rests in large measure on Dave Robert's ability to steal bases and Bill Mueller's pure grace.
2276
This forgettable book by Adam Kucharski attempts to examine the science of betting, and how to beat the game. It promises a lot but doesn't deliver. The sciences include math, physics, statistical analysis, probability theory, biology, and artificial intelligence. Kucharski discusses, at a very high level, the attempts and methods of Poincare, Tharp, Markov, Galton et al to predict future outcomes. There is much discussion of the original attempts to beat lotteries, roulette, blackjack, horses, sports, and other games. He wasted too much time covering the methods of the turf groups and syndicates that play in Hong Kong. Also, his description of beating blackjack by various people put me to sleep, with nothing new to add. Many of the rudimentary card counting and computer schemes have been banned in casinos and are irrelevant. There is much discussion of brilliant minds try to exploit flaws in games, but much too anecdotal, too historical. I found no probability equations to be found in the book. Lots of talk about science and math, but no actual science or math.
As far as the science, he makes a big deal out of the Kelly Criterion, the Monte Carlo principle, Poisson Distributions, Markov chains, and others but good only for a high school history student. I found his discussion of Galton's work on inheritance to be quite strange to be included in this tome, and it added nothing. He told a lot of stories about those who worked on beating games, but little else. One could find better, more complete information from Wikipedia.
The Perfect Bet was not written for gamblers, casinos, players or scientists, it was written for the general public. I felt like this was more like a history book and was sadly disappointed with the unevenness of the writing. Kucharski also jumped around in the book, and it was due to his fond use of questionable digressions and tangents he went off on. It will probably go on the back shelf of my large gambling book collection, or maybe end up at Goodwill.
If one wants to read something good about the science and methods of gambling, try John Scarne's New Complete Guide To Gambling. Actually everything Scarne wrote is a meal for a lifetime and I recommend reading his entire library. It's all on Amazon and quite reasonable in price. FYI, Scarne was a world class card mechanic, and if you ever watched the movie, "The Sting," you've already seen his excellent handiwork in the card game on the train.
A very interesting article written by Lyft co-founder:
"The Third Transportation Revolution: Lyft's Vision for the Next Ten Years and Beyond"
What are your thoughts? Any investment ideas in light of this?
One fact mentioned in the article is "The average vehicle is used only 4% of the time and parked the other 96%."
I guess it is tempting to fix this huge inefficiency, but unfortunately the 4% usage time is not arbitrary, probably 90% of people have concurrent usage time: to commute to/from work.
Jim Sogi writes:
Not only that, but when it is used, only one person is in the car. Better to have a small form factor car.
David Lilienfeld writes:
I keep thinking about the Segway. Wasn't it supposed to revolutionize transportation too?
Stefanie Harvey writes:
The issue I find with the Segway is battery life and time to become comfortable using it. I have a Ninebot mini Segway pro; it took two rides to get comfortable with it but I almost returned it after the first.
Navigating uneven roads and curbs are also a challenge. Weather is challenging and it's sufficiently heavy that carrying it on/off bus or train is suboptimal (heavier than a commuter bike.)
Jeff Watson writes:
My son and I were early adopters of hoverboards (a mini-Segway clone), a year before they got big. These days we don't ride them any more due to safety concerns, and quality issues. But then again, why would one ride a hoverboard, when one can ride a one wheel. My son and I got a couple of them in summer 2015 and haven't looked back. They will go anywhere, on any terrain, fast, dangerously fast. The boards are well made, fly like the wind, and one can even use them at the beach as long as they are not totally submerged. The battery charge lasts longer than one's legs. One Wheel's are seductively dangerous. My go to board that every day I ride around the neighborhood is still the boosted board. Expensive, but worth every penny.
Vincent Praver writes:
Many of the ideas in the blog post reflect common wisdom in the sector.
A recent presentation from morgan stanley's auto analyst [related link ] covers these ideas well.
Jim Sogi writes:
I have 150 miles on my electric bike so far and now ride it everywhere under 10 miles. It does 25 mph and most of the roads around here are 25-30 mph so get there almost as fast as a car, and can maneuver in close, park at the door, and be out faster than a car. I can visit 4 places in the time it takes to park. It THE way to go. I put some grocery bags on the back. It has tail lights and headlights. Its great exercise and feels great to be in the out of doors. Mine has electric automatic continuously variable gears by Nuuvinci. I got the custom Moto wood laminate pedals with skateboard grip to ride in slippers. It has a 750W mid drive motor and a big battery.
The small factor electric vehicle is the wave of the future.
Vincent Paver elaborates:
Three tidal waves of the future, breaking simultaneously:
electric vehicles
autonomous vehicles
shared vehicles
They are highly complementary to each other, empowered by software, and will fundamentally change transportation.
It's a question of when, not if. Will we substantively change in the next decade, or will it take 2 or 3 decades?
2f31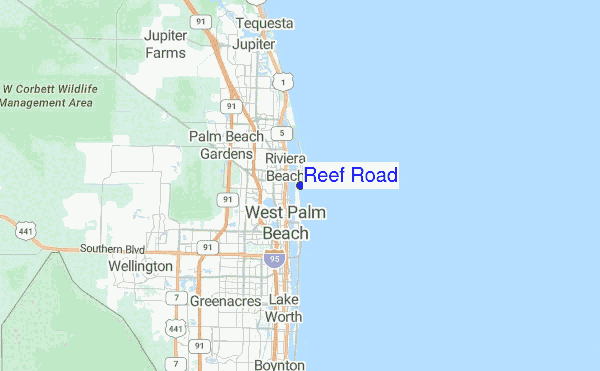 It's been predicted that wave heights could be significantly above average due to Hurricane Matthew passing our region of the Atlantic Ocean around Thursday of this week. Some have said over 10 feet–perhaps with 30- 40 mph winds. An opportunity for very experienced surfers that does not come that often.
In Palm Beach the favorite spot is near the inlet and it is aligned with and called "Reef Road". Not a lot of public parking there but I imagine a ferry service will evolve to carry local surfers back and forth from this beautiful beach location. It's been said that due to a gap in the Bahamas chain of islands that our area enjoys increased wave amplitudes whenever a storm or hurricane tracks along the Bahamas. I imagine die hard surfers are beginning to monitor all of the technical information available online and start to look at potential treks along I-95 to maximize opportunities.
On another note a photographer in NE Florida near Jacksonville has photographed surfers with over 20 or so years of experience and they look to be a very happy lot. He calls them "Salty Dogs" which is also the name of an old college bar at UF.
Jeff Watson writes:
Reef Road is very hard to access, as there is virtually no parking and the PB police love to ticket or tow cars parked illegally. I have a friend that lives on the north end of PB and he is very benevolent the few times a decade that we get over for huge swell. There is no place on the East Coast that can handle big waves (Hawaiian size) like Reef Road. It is the premier big wave break in all of Florida, and handles big waves even better than Montauk, NY. Thursday AM, the Surfline forecast is for 10'+ after Matthew has passed by and headed up north, which will be the best time to surf. One can expect that when the storm is parallel to the break that one might see 20'+ waves, but those big conditions will be like a washing machine, totally blown out, almost impossible to surf. I'm trying to put a bug in my wife's head to take the trip over, but the conditions are fluid as nobody has an accurate model of the path. Right now, I'm fixing a ding in my big gun, getting ready for what might be my last time surfing really big waves. To say that I'm stoked would be a very accurate assessment.
Jim Sogi writes:
Jeff, catch some good ones for me!
As even Market waves start increasing, it's good to be ready, in shape, and have good equipment. Have good timing by watching the wave sets for a while in advance, and let the daily pattern reveal itself. As Shane Dorian says: "trust your board and ride the wave". It's not good to bail prematurely as that is when you can get hurt. Ride it until the wave has spent its force. That's the safer time to bail or end the ride.
"Why can't we see that we're living in a golden age?: If you look at all the data, it's clear there's never been a better time to be alive" by Johan Norberg
Jeff Watson writes:
There's huge money in doom and gloom.
Ralph Vince muses:
A person should live each day of his life with the same mindset, the very same attitude of savor and gratitude for every minor thing, as if he got out of jail that morning.
Or, as the Old Frenchman himself would say, "If you have the same address as a thousand other guys, you don't have a lot going on."
Alston Mabry writes:
Pessimism is a strategy. People who have learned, usually from childhood, that they cannot act on their most important impulses use pessimism as a way to devalue what they deeply believe they are not allowed to want.
Bill Rafter adds:
Just a minute…
As we all know from trading, if you want to increase your profitability over time the most effective strategy is to limit losses. Possibly related to this is the result of several studies attesting that fear is a greater motivator than greed, buy a factor of 3 to 1. Furthermore, we all look at prices and know both instinctively and historically that those prices will not be constant over time. They may be higher or lower, but not the same. Thus, pessimism is historically justified, profit-saving and possibly life-saving.
But to want to trade these markets for profit, one also has to be optimistic, often excessively so in light of bad experiences. You need both.
Jim Sogi writes:
Jeff is right. Television causes pessimism. Don't watch TV. I haven't had TV for 47 years. It's not only the content. It does something to the brain. It's harmful.
Stefanie Harvey writes:
Exactly. Television, especially US news television, is the poster child for confirmation bias.
anonymous writes:
Many good reasons for worry exist. If you're not worried, you're not paying attention. All of the worries stem from something completely nobody talks about in polite company: population explosion. In 1804, the world's population was 1 billion. In 2012, it topped 7 billion. It's projected to reach 9 billion in 2042 — within my son's lifetime.
True, Paul Erlich got it wrong when he said we'd all starve by the end of the 1970s– but go back read his book. Then reflect on how much different life is.
All those people are unsettling policymakers, with these results (and they are what's secretly worrying us):
Unspoken Fear #1: War. Today's empire builders are intent on grabbing resources; nuclear weapons are in too many hands.
– China: rich and populous; thanks to the free-trade break we gave them in the 1970s, they've created a war machine and ready to go for our jugular.
– Islam: implacable and populous; we have spent trillions trying to establish a decent government, and the area keeps morphing into an empire that despises us and all we stand for; they want their old empire back, be it from Baghdad or Istanbul.
– North Korea: Our strategy is, "Let's all ignore that man in the corner, and maybe he'll quiet down."
– Russia: ruthless, and intent on restoring the empire of Rus.
Unspoken Fear #2: Dystopia.
– When people don't have honest work, nothing good can come of it. In America alone, 94 million people are out of the work force. We're not being honest about the impact of robots and artificial intelligence. It's this fear that gave Trump the nomination, not that he knows what to do with it.
Unspoken Fear #3: Central government that keeps growing.
– Confronted by the population explosion, the elites have decided that the masses must be controlled and pacified. This political philosophy shows up in the fear of liability for anything fun, in subsidies, in central banking. We see sledgehammer policy-making, from FDR to Obamacare.
– And the educated love it! Calls for authoritarianism are the norm among socialist youth, aging hipsters, authors and "educators" at all levels.
These memes and unspoken but rational fears show up in pop music, with its ugly pounding overamplified brutalist mindlessness; in contemporary academic music, with its screams and jaggedness; in art, with its sneering cynicism; in architecture, with its boxy Stalinist aesthetics.
It shows up in the piggishness of the powerful, with Hillary Clinton the prime example. The rich expect multiple homes in idyllic spots, bodyguards, private jets; the poor suffer in overbuilt, crowded, noisy, polluted cities.
I happen to be an optimist, and always see the glass as half-full. Please note I am not prescribing anything; for one thing, it's gone too far. Nor do I think that going to Mars will help.
Russ Sears writes:
First, human super-cooperation is built on trust. To evolve as a group, a high percentage of that group must be trustworthy for the compounding effect of the prisoners dilemma to work. As the group grows too big, it becomes too easy for a individual to feign cooperation. Hence the need for creative destruction and for power being placed in the smallest sized group necessary. It has always been easy to look at the big groups and see the corruption and assume that they are in control of the long term future. But the truth is they are dinosaurs and will lose out to the small but wise group/ businesses that still operates at the human individual trust one another level and are quite hidden from the spotlight, because of size. But these time and time again raise the tide for all.
Second, personally, it is too easy to dwell on the jerks that simply can ruin it for everyone but that fall into everyone's life. They can ruin many nights even if as a rule I try to avoid them. A single jerk can derail my perspective and keep me up at nights and easily crush my spirits if I let them. I found the best antidote for me is to turn the tables if I start thinking of the jerks and think instead of those in everyone's life that have blessed them with love, grace and patience. I think of my Dad's second wife, caring for a dementia patient at home for 13 years and weeping tears of love on his passing, the coach that helped me, the friend that's always there, etc. I try not to let the jerks own my mind rather than those loving, lovely (my spouse), good and virtuous people in my life. This also goes with those news makers, politicians and on the dole.
253c
I've been studying the history of market corners in wheat, and ran across a gem which I thought there were no intact copies.
D. W. Griffith made a silent movie called A Corner in Wheat back in 1909 about a ruthless speculator who cornered the wheat market much like Leiter attempted to do in 1898. The spec put on his squeeze, got rich and took his friends and bevy of beauties to celebrate in high style complete with toasts of champagne and gallons of hubris.
Incidentally, his movie had the first cinematic depiction of trading in the wheat pit. While the spec and his gang were partying, the poor suffered, children went hungry, farmers were wiped out, bakeries ran out of bread, and there was social upheaval with police action.
The tone of the movie was not kind to speculators which was par for the course in those days. Grain traders have never been popular, blamed by everyone from the farmer, the miller, the government, all the way to the consumer for the ills in the world.
The period of 1875-1915 was a time when the grain trade was under fire on all sides. Griffith capitalized on that public sentiment and made sure to follow the age old Hollywood program where the rich are always evil and the poor are noble beings. He made sure that the protagonist met a bad end(drowning in his own wheat in an elevator accident), proof that karma will always catch up with the bad rich guy. Still, nobody ended up happy at the end of this movie.
The Griffith movie is based on the Frank Norris story "A Deal in Wheat" and his novel The Pit. Norris was working on his Epic of the Wheat trilogy of novels when he died of a ruptured appendix at age 32. He and Stephen Crane, who also died at a young age, are essential reading if you want to understand why so many European and American intellectuals thought Socialism would surely be coming to America after the turn of the 19th century.
Based on the timing indicated, he must be significantly underwater at this time. That assumes he has not thrown in the towel by now: "Soros Doubles His Bet Against S&P 500 Index"
John Bollinger writes:
The interesting question for me is: Why is he advertising this now?
Peter Tep writes:
Good point, John.
Sounds like he is releasing the hounds, so to speak.
Did the same for his short Aussie dollar trade some years back and also his long gold position–get long, get loud.
Jeff Watson writes:
The more important thing is, who cares what the Palindrome says he does. Whenever anyone who's purportedly a big player discloses his supposed position, I look at his motives with a big grain of salt.. People bluff in the markets as much as they bluff at final table of the WSOP. It's all a mind game, and while one should take in what the opponent says, keep in mind that their disclosure is not for your benefit and it could be a bluff. A good lesson is to look at announcements like this and try to find tells….they exist. Nobody ever discloses their position(real or fake) to the media to be altruistic and benevolent. The sad thing is that many people(retail investors, CNBC watchers etc) believe in the good will of the Palindrome and the Oracle to the small investor. Those same unknowing investors are the pilchards that are eaten by the sharks.
anonymous writes:
"keep in mind that their disclosure is not for your benefit"
That is a key. Even if it is true it is still not for our benefit. For example "they" cover while "we are riding a growing loss waiting for the idea to play out. Our entry was their exit. The flexions/greats/insiders see angles we can't, if we listen regularly our account balances will be eaten.
Petr Pinkasov writes:
I struggle to see how in 2016 it's even intellectually sound to present Q as another 'dagger on the steering wheel'. It's hard to quantify the intellectual capital that investors are willing to pay 50x earnings.
Alex Castaldo writes:
Exactly. What is the Q ratio for AAPL, how many factories do they own and how much are those factories worth in the marketplace? (Rhetorical question). The Q Ratio is a statistic from another era, when John D. Rockefeller built oil refineries bigger than anybody else's or when Mr. Ford bragged about his new River Rouge plant. It has limited value in many businesses today.
Another smaller point: the proposed tail hedging strategy is designed to break even if the S&P declines by 20% in a calendar month. In the last 30+ years (367 months) this has happened on only one occasion (October 1987). It is quite a rare event. Would you do this tail hedging all the time? I am not convinced that the numbers work when you consider that every month you are paying for put options.
Alston Mabry writes:
Doing some searching, I ran across this on FRED:
Nonfinancial Corporate Business; Corporate Equities; Liability, Level/Gross Domestic Product
Cheap-seat question: I know what GDP is, but I'm not sure about "Nonfinancial Corporate Business; Corporate Equities; Liability". Is that simply adding up the liabilities side of the ledger for public companies? Actually, it peaks Q1 2000, so it must involve market capitalization.
But it does peak Q1 2000 and Q3 2007. Of course, ex ante how do you know it has "peaked"?
Ralph Vince writes:
All measures from an era when there was an ALTERNATIVE to assuming risk — that alternative now is to assume a certain loss, or, at best, a large rate markets exposure for the (slightly) positive rates at the longer durations.
This is an ocean of money that is coming through the breaking dam. It likely will go much farther and for much longer than anyone ever dreamed. Imagine the unwinding of the government-required-soviet-style Ponzi schemes like Social Security, which, at some point must start affording for self-direction to provide an orderly unwinding. Not only from the natural bookends of life expectancy, and pushing out the book ends to where too few could expect to ever collect from it, but the pressure from below in a runaway market for self-direction. This too will fuel the hell out of this run and make it last much longer than anyone dreams of.
Every equity that yields a dime has greater value than the certain loss; every wigwam that provides shelter too, from investing in the ingredients of pizza in Pulaski to Poontang in Pyongyang, all the wealth of the world must come out of the shadows and find a risk — and this creates a self-perpetuating feedback that is something we've never seen.
This is the move that comes along once in a century at best, and we're already starting into it. The measures of the world of positive rates (which may not be seen for a long time) I do not believe are germane to the world today.
2c00
I'm down in New Zealand skiing and kiting. This year is a fairly cold year and has had considerable amount of snow. I've noticed this seems to be a harbinger of global patterns. Another anecdote is that 2005 was an outstanding wine vintage. I had a 06 Pinot Noir and it very good. In Burgundy France my vintner friend tells me that 05 was the best in a decade and that 2015 will be the best in more than a decade. I ve tasted the 2015 en Cave and it's absolutely out of the park compared to recent vintages and may the best of this century. Note the global pattern.
Jeff Watson writes:
At this low in this solar cycle 24, the sunspot count is extremely low with the sun being very quiet in all solar measures There is a correlation between sunspot minimums and lower earth temperatures. It would not be a stretch to call for a Maunder type minimum (1645-1715) when the sun got quiet and average earth temperatures plummeted. Not all "experts" agree that the lack of sunspots caused the little ice age, some attribute increased volcanic activity.
anonymous writes:
Check out the site spaceweather.com
The site has a running tally on "spotless" days per year:
2016 total: 20 days (9%)
2015 total: 0 days (0%)
2014 total: 1 day (<1%)
2013 total: 0 days (0%)
2012 total: 0 days (0%)
2011 total: 2 days (<1%)
2010 total: 51 days (14%)
2009 total: 260 days (71%)
Reading about the birth of cities, it is clear that a strong and productive agriculture was necessary to support the cost of heating, transporting, and feeding the urban craftsman and infrastructure. Cities had to grow near productive agriculture and be downstream where the cost of transportation was low. One wonders if there is a relation between the grain price versus the manufactured good price that is predictive today. In the old days manufactured goods used to cost 100 times the cost of agricultural good, like cloth versus wheat. If the ratios get out of whack today, are there predictive moves? This is a good start: "The Global Pattern of Urbanization and Economic Growth: Evidence from the Last Three Decades"
anonymous adds:
This economic phenomenon is why many towns in Europe emerged in the middle ages as communities which grew up in proximity, often surrounding, Benedictine Abbeys, and why St. Benedict is the patron saint of Europe. The monasteries, which excelled in agriculture and the production of byproducts like cheese and alcohol, offered hospitality, and medical care to travelers, because in that Catholic spirituality, anyone in need who knocks on the door is treated as if they were Jesus Christ, because they might well be, and in any case that is how he promised we would be judged at the end of time. (c.f. Gospel According to St. Matthew, xxv. 31-46) The monasteries were walled to provide save haven from bandits and barbarians.
Jeff Watson writes:
I don't think you are asking the right questions, but then again I never seem to ask the right ones either. I've pondered this same question for 30+ years, and found that any solution is way above my pay grade. For the past 125 years, real grain and real manufacturing prices have been racing to the bottom, and the race isn't over and probably won't be for awhile. Maybe when they both finally hit bottom, we'll find a good ratio, but until then one should study other factors like world supply, demand, yields, weather, exports, country movement, dollar value, etc. Maybe I'm overlooking something that's outside the box, and should pay the price for missing the mark, but again, I don't know. Playing the grain markets is the same as beating your head against an ancient master of the game of Go who's holding a tree stump in the way of your head. Grains are a very tough game, the toughest game there is. Despite the fact that many outsiders seem to think how slow the grains seem to move vis a vis the currencies, ES, bonds etc, the grains are designed to extract the maximum money possible out of the outsiders. Grains to the outsiders look easy, seductive, and that's the beauty of the game/con….they're like a carny game that look so easy. Jadwin won the game……until he didn't.
Allen Gillespie writes:
I found Profitable Grain Trading by Ainsworth a good economic text with some forward thinking on his Dow Theory of Grain Trading.
Most investment is currently directed to the most profitable asset: Renewables. It's so voluntary that non-utilities and utilities alike are jumping into the game. This includes Exelon, Southern, Duke, Dominion, NextEra. Google, Apple, Microsoft, Berkshire and several new players.
Today, renewables are the industry's cost leaders. Everyone wants margins. Few are willing to risk billions in marginal assets (new coal, new nuclear, new gas boilers, new oil burners).
Keep in mind, that the nation has surplus capacity. The market for that capacity is clearing, but it will take several more years to reach stability.
Also, keep in mind that the nation's utilities all received 100% government guarantees when they build existing coal, nuclear and oil-fired power plants. Some utilities, like Southern, are capturing more than 100% government assistance. Others, like Exelon and Entergy are capturing a second round of government guarantees on fully depreciated power plants (New York). However, for the most part, government tired of these guarantees and told utilities that (1) they would be compensated for any stranded costs, (2) after receiving payment they are on their own and (3) they must rely on the free market for future revenues. Apparently, the free market valued these depreciated assets so low that owners are now begging for new government support (Exelon, Entergy, Dynegy). Renewables never received the same level of government assistance as their larger cousins and they are not needing additional financial support.
Here's a recording of the full 2+ hour speech that the late legendary bond trader Charlie DiFrancesca gave in 1989. It's very pit centric and somewhat outdated, but he still delivers a hundred meals for a lifetime.
Gary Phillips writes:
There is a great story about Charlie D. After a particularly tumultuous day in the bonds, the pit had emptied out as usual, except for a few stragglers who remained sitting on the steps. 'SPL' was sitting there looking unusually despondent as his clerk P&S'd his remaining cards. Charlie happened to walk by and ask one of SPL's other clerks "what was wrong with Steve?" I wasn't privy to those words, but as Charlie walked away I heard him say, " Shit, I thought Steve could handle dropping 2Mil better than than THAT!
2022
This is a very good article on haggling, and how it actually reduces the price of cars: "Why Do We Haggle for Cars?". Haggling with automobile purchases is a stepchild of horse trading.
An interesting reading for people who deal with probability. The last sentence of this article, "Blackwell's Bet", sums it up nicely: "It's unexpected and ironic that an unrelated random variable can be used to predict that which appears to be completely unpredictable."
Rocky Humbert writes:
I would posit something that is market relevant. The envelopes contain positive integer amounts of money.
For simplicity, let's say you open envelope X and find that it contains $5. And we are trying to guess envelope Y.
There are are only 5 possible amounts that are smaller than X: $5, 4, 3, 2, 1.
But there are infinite number of possible amounts in envelope Y that are greater than X: 5, 6, 7, 8…. to infinity.
Since we know nothing about the distribution, is it not reasonable to surmise that Y probably is in that much bigger universe (between 5 and infinity)?
This is intuitive. Not mathematical. The same thing is true for people who trade on the long side. Prices can rise an infinite amount. But they can only decline to zero. Hence, there is a natural edge to trading from the long side ceteris paribus.
The old grain room of the CBOT was converted into an urban golf course for an event. May the ghost of Cutten haunt them.
Nick Gillespie interviews Annie Duke, World Series of Poker bracelet winner on critical thinking, decision making, confirmation bias, probabilities, game theory, poker, politics, and a host of other delectable subjects.
This interview is 42+ minutes long and contains more trading lessons than one will learn in a month.
.
.
The last of the first Waikiki beach boys, Rabbit Kekai, died today at the age of 95. Rabbit was an original, started surfing when he was 5 years old. His mentor was the great Duke Kahnamoko, who was an Olympic swimming champion and father of modern Hawaiian surfing. He surfed the original boards, then easily made the transition to the modern boards Rabbit surfed better than anyone his age group from the 1930's-1990's. He was still surfing at the age of 90. Rabbit ran a surfboard rental concession at Waikiki beach until a couple of years ago, and it was a rite of passage for any Haole surfer to rent a board from him and afterward he would willingly talk story all afternoon long. Today is a very sad day for the surfing tribe.
"Surf legend 'Rabbit' Kekai dies at 95"
anonymous writes:
Thanks Jeff. He will be missed. Had the pleasure of surfing Boca Barranca, Costa Rica a few years back. The site of the annual Rabbit Kekai Toes on the Nose Longboard classic. Arguably one of the longest lefts on the planet. Pura Vida!
Shaka,
Almanac Surfer
259e
Cold fusion (like a perpetual motion machine) is a fraud that makes me think of a great con job, like anthropomorphic global warming, a delayed tape, a big store.
This is most definitely a long con.
All big cons, long or short are meant to dupe innocent people and separate them from their money.
The market is full of cons, even in the most traded instruments.
Somebody is always performing magic at the expense of the gullible.
A broker in 1880 on floor said "seal". Others misheard him. Thought he said "sell". One person started selling, and others followed. A terrible panic occurred. Icahn said "apple". One person started selling. A rout ensued. Yes, the market moves every day for ephemeral reasons. It makes a regularity man "humble". Can you think of other stupid reasons for a market move? Late Thursday declines?
Alston Mabry writes:
I think it's less ephemeral if you model it this way: (1) Many players were looking for en excuse to sell; (2) Icahn provides the excuse for selling AAPL; (3) falling AAPL provides the excuse for selling, say, INTC, which (4) provides the excuse for selling…and so on.
Jeff Watson writes:
This reminds me of a drought back in the 80s where grains were moving much higher for weeks. It was an overcast day and someone noticed a few raindrops on the window, 10 minutes before the close. An astute local started selling and telling the pit to look at the window, "It's raining outside." Everyone started selling and the bean and corn markets went from bid limit up to offered limit down. Those few drops were the only rain that day and afterward, the markets resumed their summer weather drought pattern.
Gary Phillips writes:
Back in the same day, I would often "break" brokers I stood next to (in the bond pit), so that they could use the bathroom.
On one occasion I was covering someone's business when an order was arbed into the absent broker's clerk. "Gary, buy me 200!" he barked. I looked over to Charlie D, hand-signaling 200, and took his offer. "You're filled– bought 200 at even!", I relayed back to the clerk.
It was then that the clerk frantically grabbed my arm and informed me he went backwards on the order, and that it should have been a sale and not a buy.
Before I even had a chance to react, the market violently sold off 45 tics. I was now long 200 bonds, 45 tics higher, and also owed the customer a sale for 200 bonds, 45 tics higher.
At the time nobody knew what had happened, but it turned out that there was a rumor that George Bush (Sr.) had been shot. I felt the color drain from my face, and my financial life flash before my eyes.
Not surprisingly, the market bounced back and completely retraced its move lower when the rumor proved false, allowing me to get off the 400 bonds I needed to sell.
Yet, I often wonder if there would have been a different resolution if the donkey had been in office instead of the elephant. A fitting lobogola indeed!
anonymous writes:
One wonders if Icahn is talking the Trump book at this point given their mutual admiration and Trump's early desire for him as Tres Sec which Carl has repeatedly negated.
Wheat and corn are up close to 3% today. Junk following up as well. Why would ag commodities and junk be correlated? Carry?
Jeff Watson writes:
I haven't looked at that correlation, but am closely looking at the May CBOT/KCBOT wheat spread which is quite inverted and is widening. Somewhere along the line, a great trading opportunity will present itself. However, the caveat is that one only need to look at the 2007 Dec CBOT/KCBOT inversion that caused major mayhem with many of the specs. Market and personal memories of that time suggest that trading any spread of this nature to be similar to walking naked, blindfolded through a minefield. Caveat Emptor.
Ag commodities have been on a long downward move close to 40% for over 4 years. I know because I started buying some a while back and am getting slammed.
Also junk bonds have been on a similar downward spiral for years.
However, for the first time in years, both seem to have gotten a bit of a bump.
Not sure if its a continuation of the slide or maybe close to a bottom? I notice a few other things like oil, gold seem to have slowed their declines as well and gotten a bit of a lift.
I wonder if deflation is starting to abate.
Alex Castaldo agrees:
A remarkable turn. I would add that emerging market stocks have also turned up after long underperformance. See for example VWO (Vanguard FTSE Emerging Markets Equities), EWZ (Brazil, an exporter of the aforementioned commodities), etc.
Here's a great video about the fish business, from broker to chef. The fish market is shown first, a big broker discusses the ins and outs of the fish market and supply and demand. The video shows where all of this ends up on a plate. Sometimes a spec needs to look at a cash market for a bit of grounding.
Today came the announcement that gravitational waves have been observed. This is bigger than the moon landing and is the biggest scientific thing since Newton's First Law. The cleverness of the human mind makes me think that the space time fabric will be successfully hacked in 100 years. Commercial applications anyone?
One problem with using satellites for measuring crop yields is that although they don't involve much manpower, they are not as accurate as direct measurement on the ground and in the fields. Still, the costs of satellite data keep decreasing, and the images are getting better. One problem with remote sensing is the yield gap, which is the difference between yield potential and and the average yield.
Lobell has written a paper explaining the methodology of using remote sensing for estimating crop yields and calculating the yield gap. This is a fascinating high level overview of remote sensing of agricultural fields, what goes into determining usable parameters, methods of calculations, fudge factors, etc.
The techniques discussed are not only another tool in the trader's tool belt, but can be useful to anyone in the grain business.
Andrew Goodwin adds:
It is possible to clock the timing of the passes of the satellites over the relevant areas. This is how the weapons inspectors have been defeated. You simply cover up the activity when you know the satellite is about to get an orbit able to take pictures of the sensitive sites. One counter method is to put propulsion on the satellites so that you can change the orbits and catch the brigands in a position of culpability. This is why the time of day and day of the week pattern trades should not work well in trading against those who can access the data of the satellites with the flexible orbit change features.
I would prefer to have stealth high altitude planes do fly overs randomly in the sensitive areas to garner useful data on agriculture.

"Future Grains"
This is seeing the data before the actual data is announced. The rice example leads me to think that the same can be done with corn, wheat, cotton, coffee, poppy, coffee, and any other crop that has color change that is visible from satellite imagery.
It definitely gives a leg up for this to those that get to see the commodity of choice they trade or hedge.
Is it really for the common good of the world or is it to be a tool for a heroic trader?
Jeff Watson writes:
I've been using satellite data since the 80s.
After some practice, a kid can throw a ball and compute the trajectory on the fly. It becomes internalized. Mathematically it is a complicated computation. Normally people don't think statistically unless say after 45 years of doing it it is internalized.
My question to Chair and others is whether after trading for many years using statistically based evidence you have internalized the data and math such that a trade is similar to throwing a ball. Computations of course help reject ideas, or deflate misconception, or identify newly arising cycles but what percent is intuition? Even system traders identify new systems by eyeballing data or plots or using analogies.
Stefan Jovanovich writes:
If we are talking baseball, the throwing equations have their own internal derivatives. To throw a ball well enough to play the game at even a semi-professional level as a pitcher requires a great deal more than "some practice"; for the people who make it all the way to "the show" the internal computations get down to the questions of how much pressure you place on the joint of each toe. The calculations about how you hold the ball for each pitch are maddeningly complex; then there is what you do with your biceps, elbows, trunk, etc.
I suspect surfers have the same kind of subtlety in their thinking about what they do. But, I don't know: can't pitch, wouldn't dream of surfing. What I do know as a catcher is that pitcher's internalization process is never finished; they are flakes because they have to be.
anonymous writes:
When surfing at the home break, most of the good locals have it pretty well wired. Knowledge of the bottom, how the surf breaks on different tides, swell direction, currents, winds, and where the wave will peak allows a local to successfully get waves. When traveling for waves, new breaks tend to present a host of different challenges. While I will never have another place wired like my local break, when visiting a different one, I'll catch a few waves, but the locals will catch many more. I find injuries are more common at other breaks, mainly because of the lack of knowledge of the wave and the lineup. An outsider never knows all of the quirks, inside rules, players, and forces at a beach.
Seems like a good time to present a market analogy. A competent local surfer generally gets more waves than a competent outsider, just like an insider or specialist in a single market generally has more opportunities than outsiders for good trades. The insider/specialist knows his market just like the surfer knows his home break.
Jeff Watson writes:
Surfing is a good example of an intuitive process internalizing complex multiple variables. At my big wave spot I know the secret line up markers: a grass spot on the mountain, the tops of certain palm trees, a rock, some foam. It puts me in a 6 foot square in the ocean. I can see the waves in the distance, sit in a certain spot, and the wave come right to me. Someone 6 feet to the right is in the wrong spot. Newbies often get slaughtered. For example, there was a big crowd out two days ago with medium size waves when a HUGE set came thru and washed almost everyone out who were sitting on the inside.
On the rare occasion that I hit it right, I enter a trade at a good spot and ride it on most of the full move. You can feel the variables, the amount the market has fallen, its speed of trading and movement, the way its trading. The price location in relation to the last week, the last few days, the last few hours give info. When to go out and not watch. Seems like there is a lot of info being processed internally, somewhat unconsciously that has valuable input. Ideally one could quantify all these and have a computer do it with AI better than a human. The multiple variables make it hard to quantify though. I suppose some simple rules apply: after multiple 2% drops is a good time to buy or after a 50 point down move in a day on the third or fourth down day, after fake bad news, on on some stupid announcement like FOMC and the market dives 50 points for no reason. I'm sure there are more rules of thumb that one always keeps in the back of your mind, including all of Chair's caveats, and all Wiswell's proverbs. Maybe that's the point, over time one internalized all the rules, the basic setups, the data, even more complex set ups, without having to count on the fingers as its happening.
2228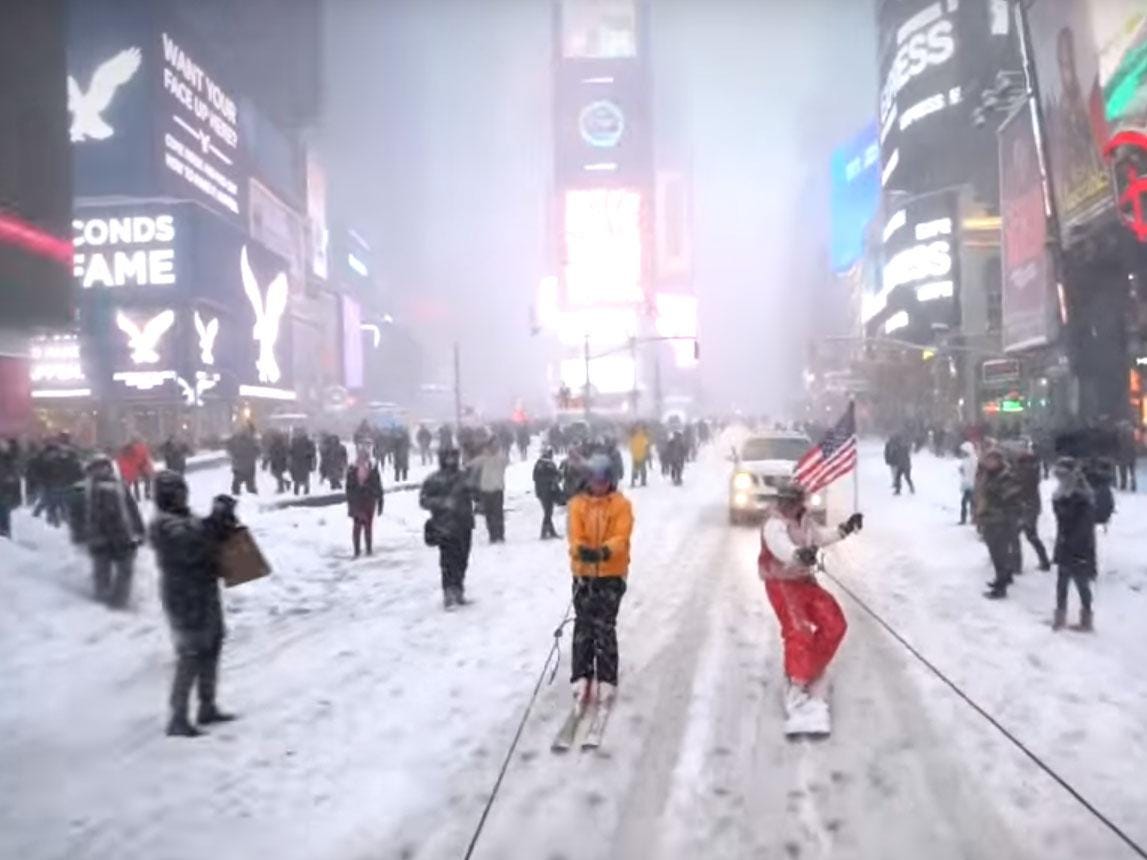 Many have seen the brilliant, viral video from Casey Neistadt snowboarding in Manhattan on Saturday. Casey did a brilliant job and millions have seen his artful video which already has 100 million hits on Youtube. I love Casey and my entire family appreciates his work, but at the exact same time he was filming during the blizzard, a couple of surfers in Montauk were hitting it hard with 10' waves, and this would have to be labeled as one of the best surf sessions of all time. Casey did a bang up job with his video, and having Sinatra's song as the background was nice, but this surfing video, with Pearl Jam in the background captures the zeitgeist of hard core, northern, surfing. For what it's worth, both videos are great.
In the 1880's, Henry Demarest Lloyd wrote the following essay.
It's of interest to anyone who is involved in the grains.
Deeply flawed.
Completely wrong in places, plenty of muckraking, and rather populist in view, it still today remains required reading for any student of the grain markets.
I would like to wish each and everyone of you a very Happy New Year. May the year 2016 find you with good health, great wealth, and much happiness. May you find the patience to analyze a trade before you pull the trigger. May you better learn how to properly exit a trade and handle losses with aplomb. May you learn to handle the winners also. May you keep the humble approach that has gotten you this far, and keep hubris at bay. Finally, may all your trades in 2016 be winners, with GS or C@rgill on the other side of your trade. Have a happy and prosperous New Year. 2016 might be the best year in a long time for trading.
One is a terrible chess player. I can't seem to see all the tactics the way I do in checkers where in thousands of games I have never fallen into a trap, whose traps are at least as complicated and difficult to unravel as chess. However, occasionally I try to play a game online so I can help the 9 year old son in his games. When I do, I always find it takes me about 15 minutes to gain a base of operations for the trading. You see, the clicks are so similar. You move it up, and your opponent moves it down, and you both try for the same square et al. I believe this is the real similarity between chess and markets. The opponent is the same, and he's always trying to take the center from you and forcing you to the side et al.
Jeff Watson writes:
In any free market transaction you need to have a handle on the inside of the mind of the opponent, just like you need to know the motives of the counter party to any trade of size you have on.
anonymous writes:
In chess and trading during these conflicted times one must:
focus on the process
keep their fears and anxieties in check
not worry about unseen threats they can't control
understand the nuances of conflict
center their decisions somewhere between "instinct and reason"
not defy the lessons of history
A game of chess is pure. It is a free market with a level playing field and a product of spontaneous action, not human design. Unfortunately, one cannot say the same in reference to the markets.
Nigel Davies writes:
It's simply a question of practice. My son Sam was far from being a 'natural' with chess tactics but after doing 70,000+ chess puzzles he's not at all bad. There's a nice example here starting 24.Nf7+.
The real beauty is that of systematic practice turning into mastery. Here he dispatches a stronger and highly experienced opponent with very good strategy and controlled tactics at the end, not bad for a boy who was bottom of all his classes a few years ago.
To master something it's important to break down the required skill into component parts (for chess you have tactics, strategy, endgames, openings and psychology) and work on each of these. Then the component parts need to be brought together via competition. Simple but it requires time, discipline and staying power.
290e
What a fantastic awakening from hibernation to the cost of all weak players. Hats off to an amazing and stirring way of creating vig, slippage, and paying for the markets infrastructure.
Jeff Watson writes:

Have you ever noticed that a headline event that everyone and their brother are arguing (like a rate hike), the $2.00 bettors end up taking both sides, usually they're bearish. Market media is pumping the entire thing. When the event happens, or doesn't, the mistress moves the market both ways and deftly cleans out the entire herd of juveniles, plus she takes out all the people who bought quinellas and trifectas.
As an aside, here's a glossary of track words and phrases with good meanings. One could find market parallels in almost every word or phrase, just like Bacon. This site is sublime.
I subscribe to several agricultural private forecasting firms and while one still has their feet on the ground estimating the yield county by county, most are using models that are even higher tech like this modelling system.
The contango between current prices–oil for delivery within 90 days–and those 6 years out attracted my attention for what is probably a very stupid reason. I have been rereading Charles Dow's journalism, and I was struck by his comment that the "commercial cycle" (his term) in prices ebbed and flowed every 6 years. Not 4, not 11, but 6. Dow thought that scientific speculation (also his term) was a matter of finding values within the prices that the markets produced each moment. Values for him were not some Platonic idealization but a matter of commercial sense. One of the rare complaints he ever wrote to his readers about them was that, in dealing with the stock market, they abandoned the very commercial sense that had given them the money to speculate.
Is there value in a future commodity price that is, once again, at a rare extreme compared to the costs for present delivery? Dow would have thought so.
P.S. FWLIW, Dow thought a scientific speculator should expect to double his money in every commercial cycle–i.e. earn 12% compounded annually.
When I asked "is there a value in a future commodity price that is, once again, at a rare extreme compared to the costs of present delivery?", Charles Dow would have thought so because, as he wrote, "the best profits in the stock market are made by people who get long or short at extremes and stay for months or years before they take their profit." Contrary to modern journalists, Dow made no presumptions about his own abilities to find where in an extreme the profits were to be found. In oil itself? In E&P stocks? In refiners? What made Dow such an exceptional journalist was his rare combination of humility and curiosity. He wanted to know what the market would tell him; he never thought he had advice for the market.
Jeff Watson writes:
That's the difference between a professional and everyone else. The professional lets the market speak to them, tell you the story, and everyone tries to tell the market what to do based on their own cognitive biases.
A friend posted this link to his Facebook page. It's about the chess scene in Bryant Park, Manhattan. It's a very well written article, and I suspect it will be the best 3 minute read of your day. Lots of the highlights in the article make me draw parallels with the markets. For example:
The author said, "A chess match with a stranger in a public park involves a sudden and awkward intimacy…You are usually silent and bent forward, concentrating together, antagonistically, on the same problem. You are conscious not only of your own position and ideas on the chessboard, but also of the stranger's body, energy, breathing, where the eyes move on the board and what they speak of intent." In the markets, one needs to get inside the counterparty's head to understand the motivations, strategy, and game being played. (If one doesn't know who is on the other side of the trade, one must figure out the rationality of the other side, because they have reasons to be in the trade that are just as important as yours.
He further went on to say, "I have staked out a solid position I can feel myself coming undone. Usually this occurs when I build an early lead and then become so terrified of squandering it that I panic and end up doing just that." How many times has one blown a good position and had a winner turn into a loser…and one watches it unfold, well aware of what is happening."
Interesting point brought up: "He was the stronger player but I should have won." In the markets, one can beat a stronger player if one is nimble. Every trade I enter, I enter with the assumption that the counterparty is stronger than me and has better information.That way I can plan my escape if things get dicey.
He adds: "What is it about chess that can make losing so annihilating and the reactions to it so acid?" Amateurs and the public mentally beat themselves up over a bad trade, when the proper thing to do is figure out how you FUBAR'ed the trade and the lessons that can be learned. He postulates, "The supercollider of egos and skill levels at the park can produce democratizing and humbling effects." There is a lot of ego around the markets, and that is not necessarily a good thing.
He went on, "The randomness is part of the draw but also provokes a fear." Markets can be very random, especially when the form is about to change and it's trying to figure out a price where it will trade at.
As an aside, two things my mentor taught me. Nervous markets close lower, and markets always move to the level where there will be the maximum amount of trades allowable at that time. That's why when we were locals and the market wasn't moving, we'd start offering the market down and start selling in order to bring the market to a place where the paper would come in. It's not really different in the electronic age.
26f0
"U.S. to prosecute high-speed trader in first criminal spoofing trial."
Has it ever occurred to anyone that some of these "spoofed" orders were put out there, not as spoofs, but as real orders to get filled? The markets are still a game of deception, and spoofing is a valuable tool. I knew guys that would bid for 3 mm bushels a half cent under the market and would pull the bid when it got close (it was a primitive spoof but it worked). Sometimes traders put out the "spoof orders", got hit and were able to adjust their position, whatever way it was, and the counterparty has no clue what's going on.
There's always someone out there that, for whatever reasons, will always take the other side of a huge order. There is also an idea going around that if you can hit and fade a spoof order you will make money, and this is not necessarily true. As an aside, in the grains, it's usually easier to get your price for a half million bushels than if you were are trying to buy or sell 5,000 bushels where you will get dicked around for a quarter cent. There is always a big commercial, grain company, hedger, or large spec willing to take the other side of a big order, and there is a good chance you will get filled at your price..
Here's Old Man Cutten's short book "Story of a Speculator." Cutten was bigger than life and was arguably the biggest individual wheat speculator in history. There are so many market and life lessons contained within, and it gives a glimpse of what the grain trade was like a century ago. His market lessons contained in this short read became my lessons when I was first starting out. His comments on liberty, government, and choices are priceless. So much of this is relevant today, which is an added bonus.
Stef Estebiza adds:
"None can dictate prices who cannot control production" -Arthur Cutten
Not all of what you see is GOLD.
Read to the end of the first page and the start of the second in "The Parable of the Rich Fool"
Larry Williams writes:
That widely circulated epitaph of speculators misses some key points as it did with Cutten.
Henry A. Wallace, the then United States Secretary of Agriculture charged Cutten with improper trading activities and tried to have him barred from trading on all futures exchanges in the United States. This ultimately went to the US Supreme Court in the case of Wallace v. Cutten, 298 U.S. 229 (1936) (decided in Cuttens favor over the issue "was Cutten guilty for violating laws that were passed—after—the acts of commerce/speculation were commited).
The government then went after him for income tax evasion. The tax suit would only be settled by the executors of his estate, because Arthur Cutten, his fortune vastly depleted by the stock market crash and the cost of lawyers to defend him from the government lawsuits, died in Chicago of a heart attack a few weeks short of his sixty-sixth birthday. His body was brought back to his Canadian birthplace and interred in the family plot in Guelph's Woodlawn Cemetery.
So we have gummint guys going after evil speculator and breaking the poor fellow. I'm certain Soros learned from this which explains is ability to fund politicians.
Most folks live for today or in the past, speculators live for and wager on the future. They are the builders of the future.
Monday, October 19th is the 28th anniversary of the 1987 crash. As I was a young pup in junior high school in Queens, NY at the time, I certainly remember the reaction around New York be it media, neighbors, etc. I even watched my father pretty much chug a scotch when he got home that night and he is an Accounting Professor who never drinks and is certainly not of the speculator ilk. (He likes his drift nice and slow) For participants who lived it, what is the best thing to do in that situation? Certainly, taking out the canes is warranted for best of breed stocks. But does one start thinking differently, would a past in a form of martial arts training, boxing, or Krav Maga be of help? I can't help but think of the value of situational awareness as is taught to fighter pilots. Any insights would be appreciated.
Jeff Watson writes:
That week in '87, the grains had a magnificent sell off, which made many locals millionaires. I know that I had a good year in a 7 day trading period. That rout was almost as good as the Chernobyl disaster a year and a half before when one was able to sell as much grain as their account would carry……at the top. However, Chernobyl had some tectonic shifts which caused mini quakes for months. Lots of newly minted millionaires on the 19th, and the existing trade didn't get hurt that much so it was good business for all.
Russ Sears writes:
This, I believe, is a great question for sports psychologists. Visualizing your actions in a stressful situation and deciding ahead how you are going to react is very helpful. Then when the pressure comes your instinct is much more likely to go with what worked in your visualization rather than choke, flight, or freeze. You are even able to choose your fight tactic.
If I would have known this in 1992 at my peak in running but novice at the marathon, I could have been an Olympian. The USA competition was weak that year and I was at my prime. But when I hit 20 mile mark in the LA marathon at 1:41 time of change but also hit the wall soon after and crashed and burned because I eased up rather than pushed through it. That pace was easily the fastest pace for a USA runner up to that point that year if I could have head even close to it.
On active trading I found though that much of the stress comes from watching the market too closely so that every jump seems to need preparation. But basic risk management says to have a cash contingency stored for a short emergency use whether it's a stock crash or a bout of unemployment.
Mr. Isomorphisms writes:
Five minute miles. I just can't wrap my head around that.
Russ Sears writes:
Easier for those who run 65 second 400's than those who run 11 minute 2-miles, imo.
Here is an old USDA working paper on the mechanics of wheat and corn price forecasting. It's a very interesting read, but flawed in so many ways, and I will leave it as an exercise to the reader to spot the numerous flaws. Still it does give insight into what and how the people at the USDA are thinking and there are market lessons in that.
The trouble with progressive wagering systems is the vig is always much higher than the advertised 10%. Plus whatever the state take out is, it really grinds against you in both the short and long run. Plus the knockout rules without a rebuy (which is always a bad deal but suckers love it) tend to make this a random event….this should be tested.
I know Johnny Moss couldn't pass up 15:1 odds on that sucker punch to knock out the champ, but going for the long odds is stupid and goes against everything I have ever learned.
Anecdotally I will say without equivocation that I have never won long odds, and if I got a little "Lucky,", never was paid true odds. The market is always going to offer you the shortest odds it can charge because there is always a spread.
Since I became an adult, I learned to offer really long odds all the time (a big long term put or call so to speak), but I won't take long odds as I have no control of the vig with the taking odds whereas I do with the offering of odds.
One is better off taking a bet that feels good and think it's a real 3:1 shot but it's on the board it's trading at 11:2. Going for the 15-20% and greater odds is just making the bookie writing the long odds, rich. When you take odds like that, you are playing the lotto and we all know how that turns out.
There are many market lessons here in this Seinfeld clip and many more questions begging to be answered.
One could make a case that Ceres is singing a new song in the grain market, a song that has been frequently heard in previous Augusts. How long she will be singing it, I don't know as it is way above my pay grade. I'm just a paying customer on this ride.
Mick Fanning was attacked by 2 great whites in the final of the J-Bay contest, the biggest contest of the year. Luckily he emerged unscathed with no physical damage. Sadly, the interview afterwards has been removed from the web, but in it he said that he was totally shaken and said that it wouldn't matter if he ever competed again in surfing.
This reminds me of when I got whacked in the Mexican Peso debacle in 1982 and also saying that I might never trade again. I empathize with Fanning on 2 levels as not only did I get whacked in a few big trades in my life, but I also have been chased out of the water by sharks in New Smyrna Beach, more than once.
One hopes Fanning will return to surfing, but one would understand if he didn't. I know lots of guys that got blown out in the market, never to return. I also have a friend who was a life long surfer who got bitten on the foot by a 5' shark and quit surfing on the spot, never to get wet again.
I wonder what makes some people quit and some people come back. There's some kind of primal fear surfing, when you know that you are not at the top of the food chain and can get eaten alive. Check out this gnarly video .
2b11
Trading pits, you had a great 167 year run. You taught me almost everything I know, and you aided in my development as a spec. We had a lot of fun, although most of that fun cannot be repeated in this venue. The pits were unique…there is no business school in the world that could teach you how to handle it when one buys 3mm bushels of wheat, and suddenly the entire pit is in one's face with offers, palms outstretched, doing severe damage to one's account. Thanks for the memories, market lessons, life lessons, lifelong friendships, and the great game you let me learn. This image courtesy of the www.tradingpitblog.com.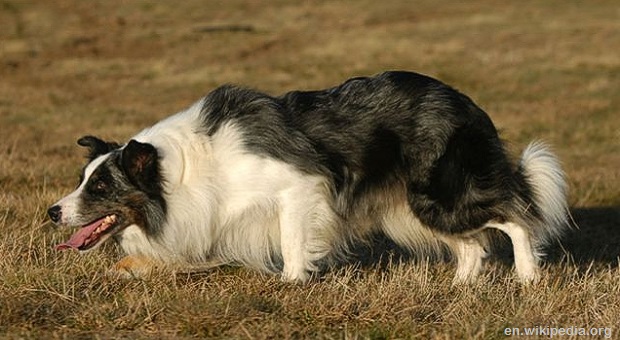 Can one predict with all the trillions swashing around, and the ability to print money, and all the countries meeting to save their perks and flexionism, and the Greek stock market vigilantes down 15% in a week to make sure there is a deal, that a deal will be made. And it will be flimsy one. That as soon as it's made, it will be like the two 8% drops that occurred back to back when the bail out deal first was missed and then was made.
Jeff Watson writes:
Greece's GDP is a little over half the size of the Dallas-Ft Worth Metroplex GDP. As far as the total Eurozone GDP is concerned, the Greek GDP is a metaphorical rounding error. If France and Germany are going to get screwed, they control the ECB and can print some more money. But news and concern about the Greeks suggests that the flexionic cowboys driving the herd this way, then that way, their Border Collies nipping at the heels of the herd.
One grows tired of not possessing a concise, very readable and practical text covering the majority of known statistical tests.
Despite the last edition being 10 years old, I believe that the book 100 Statistical Tests by Gopal K. Kanji is the very best book of its kind–period.
Each test covers no more than 2 pages. The author suggests when to use it, shows a practical worked example and some other info with tables in the back of the book.
If one wants more detail then a deeper text can be consulted elsewhere. But as a grab off the shelf, check the index for your test and then see how it is done tool, this book scores very highly with me.
William Hughes writes:

Here is a downloadable pdf link for the "100 Statistical Tests" book you were discussing.
Jeff Watson writes:
In addition to that excellent book here is a great probability and statistics cheat sheet.
We were sitting in a clubhouse at the track last weekend when the big gambler of our group started bragging about his winning game of blackjack. He mentioned that he was the best card counter around and that he played a near perfect game of blackjack. I smelled an opportunity and told him that I consider myself to be the best card counter on the planet. I added that I know where every card in the deck is, and I would gladly put my money where my mouth is. I told him that he could shuffle a deck of cards as many times as he wanted and then start turning over cards in front of me, at about a 5 second per card pace. When he got to the last card, I would tell him what it was before he turned it over. I would not touch any cards at all and only he could handle them. I offered him 2:1 to get him to bite, and the other two guys sitting at the table also wanted some action, so I helped them out as a benevolent gesture.
My friend shuffled the deck 7 or 8 times, cutting the cards several different times. He started turning the cards over in front of me, and I stared in deep concentration. When we got to the last card I took a breath and said, 2 of hearts. He turned the last card over and it was the 2h. The guys asked me how I did that, and my reply was that I am a savant when it comes to cards.
The key to this surefire bet is that one must assign a number value to every card in the deck. I do it this way….Ad is 1, Ah is 2, As is 3, Ac is 4, 2d is 5, 2h is 6 and on an on until the Kc which is 52. If one adds all the assigned numbers in the deck, the sum of 1+2+3+…..52 totals 1378. When playing, every time the dealer flips over a card, one simply adds the assigned value to the running total. At the last card, if the sum is 1372, that subtracted from the total of 1378 gives it an assigned value of 6 which makes the last card the 2h. Another example, had the total been 1327, the bottom card would have had a value of 51 which would have been the Ks.
To be successful with this prop bet, it takes some practice, requires discipline, a bit of mental math, and a quick memory to recall the assigned values of the cards as they are turned over.
There is no such thing as a new prop bet. Everything has been done before….the aforementioned prop bet is a variant of another bet that is at least 150 years old, maybe older. However, my buddies thought we were playing one game, but I was playing a totally different game. Despite the fact that all prop bets are very old, people still fall for them. My friends did not even know that they were being victimized by a prop bet, and that's the best kind of bet. The market offers hundreds of prop bets a day, and there is no shortage of suckers lining up for the sure thing. In the markets, the suckers think they are playing one game, but another game is being played on them entirely. The prop bets that I offer are no different in end result than the prop bets that the market offers…..and I have been known to bite on those market bets from time to time. The market does the best job disguising the fact that the opportunity offered is a prop bet, and that is why it's so easy to get crucified. One can walk away from one of my sure thing bets……it's not that easy as far as the market is concerned.
Whenever I think of walking away from prop bets, Runyon always comes to mind, Sky Masterson specifically. He said, " One of these days in your travels, a guy is going to show you a brand-new deck of cards on which the seal is not yet broken. Then this guy is going to offer to bet you that he can make the jack of spades jump out of this brand-new deck of cards and squirt cider in your ear. But, son, do not accept this bet, because as sure as you stand there, you're going to wind up with an ear full of cider."
2e5a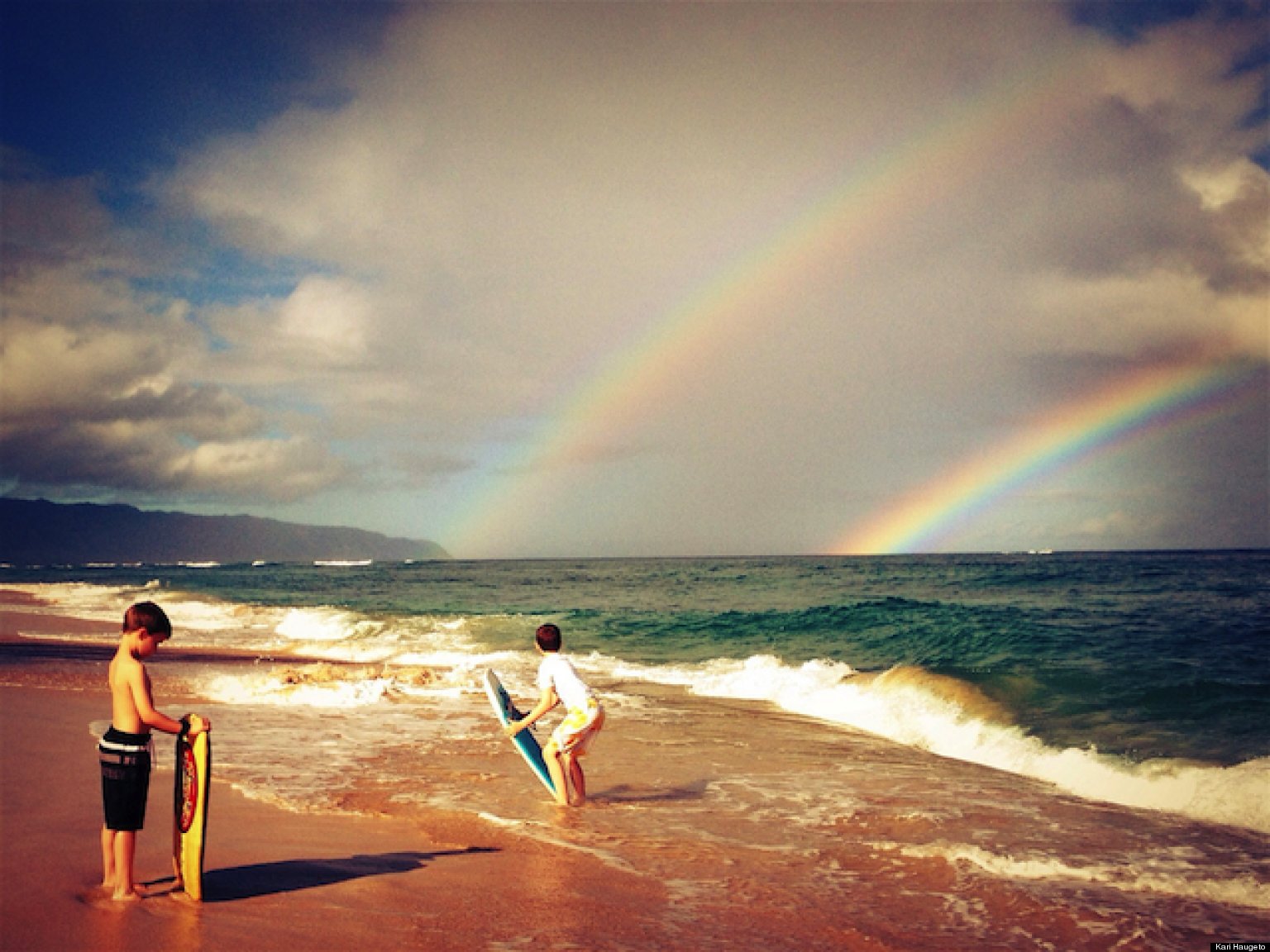 New Yorker staff writer William Finnegan hit one out of the park when he wrote about about moving to Hawaii as a kid. This very well written piece discussed family, middle school, friends, enemies, romance, surfing, and trying to survive as a racial minority. He did a great job of describing the culture shock felt by a white boy from affluent S. Cal, moving to a rough, working class part of Oahu.
It's quite a long read, but it's well worth saving for a rainy day. Finnegan has written a few other articles about surfing for the New Yorker. In another story featuring the famous Dr. Renneker, Finnegan wrote the following description of famous surf breaks, comparing them to different composers.
Finnegan wrote:
Ocean Beach is the polar opposite of Waikiki—cold, gritty, scary, not for beginners. I find beauty in it, but an utterly different, more challenging, modernist beauty. Captain Cook, when he first saw surfing, compared its effects to those of listening to music. When I think of Waikiki, I hear early classical compositions: fugues and Bach concertos, sacred music. Being out at Ocean Beach is like surfing to Mahler. This glistening morning at Four Mile has a score by Handel. That wave in Indonesia might have been composed by Mozart. Sunset Beach is pure Beethoven. Strangely, when I think of the best wave I've ever surfed—the one breaking off an uninhabited island in Fiji—I hear no music at all.
That is some of the best surf literature, ever. Many specs, the Chair especially, like to make comparison between different kinds of music vs different kind of markets. Just as one can compare music to markets or music to surfing, a few of us compare markets to surfing. To quote Mr. Sogi San: "There are many market lessons in surfing." I agree totally and learn new ones all the time. Both of those articles contain food and nourishment, maybe not a meal for a lifetime, but certainly a hearty snack.
Over at Business Insider, they carried this graph. It looks pretty scary. I don't think it's possible to sustain current prices in the face of declining inflows, but maybe I'm misinterpreting it.
Larry Williams writes:

Look at the chart! This has happened many times before where the blue line guys got out and the rodeo went on higher. It's not the first rodeo they missed. Who're you going to believe, the chart or a cub reporter?
Steve Ellison adds:
I don't have the data to test this rigorously, but my hypothesis is that "net inflows to mutual funds" is a contrary indicator if it is an indicator at all.
anonymous writes:
All the studies such as the ones carried out by DALBAR suggest that returns weighted by investor money flows are always worse than time-weighted returns.
There is a movement of people who think that this "behavior gap" can be closed with education or sound advice for all. I find it more likely that it is a necessary feature of markets for the reasons described by Bacon. Some can do better but nothing can work for everyone at once.
Victor Niederhoffer writes:
One would have thought that this post came from Mr. Conrad rather than you, who has been exposed to the drift.
Bud Conrad responds:
Mr. Niederhoffer mentions my name as suggesting I might be bringing negative opinions about the future for the stock market, but I have been relatively quite on this list in that nature in recent years. My base for stock market valuation comes from the view of comparing the potential return from the stock market earnings to that of long term government bonds. For several years and continuing to today, the returns from stocks as measured by dividing earnings by the price (E/P ratio) have far exceeded the returns from fixed income, so I have been a bull on stocks, despite the many worrisome commentaries about the general economy. The Chair and others will recognize this general approach as sometimes called the "Fed Model" for stocks. My summary comment is that "The stock market is the best game in town", sort of like the comment on the dollar compared to other currencies as "The best horse in the glue factory".
I have been bullish stocks for the first half of 2015, but with caution that there are other forces like the Fed raising rates, a slowing GDP for the general economy, a disastrous collapse in the oil and gas fracking that will cost lenders huge sums, and continuing trade and government deficits that make me be more concerned that the outlook for 2016 is possible for a down turn. I'm interested in extending that watch for a turn in stock market optimism as others find quality analysis.
As to the specifics of the flows in the chart from BofA ML, I notice that the 2013 down turn in flows didn't hurt this bull market, so the indicator may not be capturing some of the drivers, like possibly foreigners that are even less enamored with their domestic prospects, who may be finding dollar denominated assets much safer than say those in the declining Euro. As a related note in my local area: Palo Alto is supposedly 20% owned by foreigners, mostly from China. Real estate prices are booming in Silicon Valley, and there is plenty of inflation in asset prices here.
Anatoly Veltman writes:
This was an interesting point, reminding me of a disaster of a trade I had in 2005. Copper, for the first time in history, eclipsed its decades-long resistance of Fibonacci $1.6180 level at the COMEX. It was clearly driven by developing China demand, and I wouldn't stay in its way. I had good luck picking up Longs at the other Fibonacci end around 61.8 cents just six years prior…
But as the 2005 rally progressed beyond the $1.6180 breakout and all the way to the un-phathomable $2.000/lb round - I could hold myself off no longer. My Shorting reason was that throughout the 2005 rally, COMEX Open Interest figures have declined(!) dramatically. Classical technical analysis states that a commodity's prolonged upside run, when accompanied by progressively declining Open Interest - must be Shorted!! The reasoning is very compelling: in zero-sum game, such event can only mean one thing - that the pricing is extremely over-bought, while progressively more-and-more Shorts have already covered!! Thus, as a new Short, you're getting the greatest downside potential in history, while the risk of potential blow-off to the upside is now severely constrained. Well, I'm still a huge believer in this indicator, except…
…2005 happened to be the first year of an unprecedented GEOGRAPHIC shift in Copper inventory. Away from the COMEX in US, and in favor of the LME in London as well as a brand new physical and derivative market born in China and vicinity. While the COMEX Open Interest was going through temporary decline, the pick-up overseas was enough to feed the demand and put further increasing stress on supply. Thank goodness for my catastrophic COMEX stop-loss above $2.0025 - that trend roared unabated straight to the next Fibonacci extension of $3.62!
anonymous writes:
Some people are going to believe what they want to believe, hear what they want to hear, and avoid information that contradicts what they already think or believe. These are the people who find comfort with a group-think mentality. On the other hand, there are those who love to fade the market, for the sake of being contrarian. These people cannot resist doing the opposite of popular opinion and possess a mindset toward reactive devaluation. This forum strives to operate on a level where useful information is transferred from one reader to another; often times from the extremely knowledgeable (victor, rocky et al) to the less-so (myself included). We all strive to reach independent conclusions based on a reasoned process. We ignore popular opinion, and do not take anything at face value. We keep open minds, organize and filter our ideas to determine what is relevant, yet allow conflicting ideas to generate new conclusions.
In an effort to promote and perpetuate this practice, I still find myself sanguine about the prospects for the market. Real short-term rates are still negative. The fed maybe tightening, but the yield curve is steepening. GDP has averaged 2.25% per year since 2009, and yes, real GDP growth in q1 was weaker than expected; but that may only serve to be a down-tick and not the beginning of a nascent trend, as as was the case last year. Growth is there, but it has been stultified by the Obama administration's policies. If we were to see tax rates and regulatory burdens rolled back with a new administration, we could see a renewal of corporate investment and risk-taking and an acceleration in productivity and growth, and a much higher market yet.
Jeff Watson writes:
Many are overthinking this stock market and are missing out on the move. Trying to fit events into one's belief system can be very costly in the long run. Sometimes, like in surfing, you just gotta catch the wave because it's a groundswell, and the waves are stacked up like corduroy all the way to the horizon. Plenty of opportunities here.
2154
Guaranteed paydays in boxing implies there is no inherent risk premium, so taking larger risks in prizefights does not provide larger returns. Accordingly, Floyd "Money" Mayweather took very little risk last Saturday evening, and fought "not-to-lose".
Both traders and fighters are susceptible to being emotionally enticed into behavioral patterns that adversely affect their performance, so while Floyd's approach may have appeared to be "uninspired", his strategy was based on reason rather than emotion.
Throughout the night Mayweather displayed superb technique, pacing, discipline, patience, and emotional symmetry.
In the end, the punch count was close to even, but Mayweather landed more "big" blows. It may not have been an exciting fight to watch, but asymmetric punches were the difference.
Mayweather exploited Pacquiao's weaknesses while staying away from his opponent's strengths. Even though Manny was the aggressor, Mayweather took the fight to Pac-Man and pressed at the right times. When the openings weren't there, he covered up and rested.
The chair exposed naive analysis of the markets for the pseudoscience it is; with technical mumbo-jumbo, spurious correlations, and causal urban myth making it a negative-sum proposition for most to try to predict the market.
Even for non-pugilist tacticians who can make a variant perception of the market look like anything but rocket science; without proper execution, an ever-changing and idiosyncratic market will quickly render any prescient analysis less than effective.
A trader sits down in front of his screens, and faces what is arguably a much tougher and more formidable opponent. At times his opponent is very predictable and easy to hit, but the majority of the time, his opponent is extremely unpredictable and elusive.
The trader will know his opponent's tendencies and have a plan, but just like the fighter, the trader will ultimately rely on a dynamic assessment of price action and adjust his strategy accordingly.
In either game, no matter how well you have sized up your opponent and tested your strategy, you still have to go out there and fight-your-fight.
Jeff Watson writes:
Gary, great post by the way.
I might add, the "not to lose" habit is the most important characteristic of any successful speculator. When winning, one presses their bets, and when losing, one takes the losses with alacrity. Managing the losses with strict discipline will allow the wins to take care of themselves, provided one knows how to take a win. Winning is not as easy as it sounds or looks.
Gary Rogan writes:
Once again diversification is an alternative to taking losses "with alacrity", at least in some markets. If what you are buying or selling has no known intrinsic value than perhaps there is no choice but to let the market be your guide. But as the well-known metaphor of "Mr. Market" indicates, in some areas "he" is not rational and should be taken advantage of instead of being used as a guide. I know that's not how you operate Jeff (and what's the intrinsic value of onions when not in a burlap bag?), but there are alternatives.
Here is a very important website all about Darwin's smarter cousin Sir Francis Galton, one of my top 3 heroes. The website contains links to everything he ever published. One cannot stress enough the importance of the works linked here, and it's all online, free, and in the public domain. I plan on re-reading everything Galton ever wrote, starting yesterday, and finishing it this summer.
"There is one good thing about Marx: he was not a Keynesian."
-Murray Rothbard
Stefan Jovanovich writes:
Marx also agreed with Rothbard about central banking: "Talk about centralization! The credit system, which has its focus in the so-called national banks and the big money-lenders and usurers surrounding them, constitutes enormous centralization, and gives this class of parasites the fabulous power, not only to periodically despoil industrial capitalists, but also to interfere in actual production in a most dangerous manner— and this gang knows nothing about production and has nothing to do with it." (Das Kapital, Volume 3, chapter 33).
They also shared - along with nearly everyone else - the notion that money was something other than the unit of account that the people with guns and official uniforms accept in payment of taxes.
Neither they nor the best current historians on the Constitution (Rakove, David. O. Stewart) understood the full genius of the Federal answer contrived by a collection of planter debtors, merchant lenders, lawyers and army pension holders in 1787:
1. The country would have only coin as money because no other form could avoid the cheating that can be produced by the stroke of a lawyer or accountant's pen or the vote of a State Legislature
2. Congress had the power to define what the Coin would be, provided that the unit of account for both U.S. and foreign money was a specified weight and measure
3. What the States and people and the Federal government did with their freedoms to get, borrow and spend was up to them
2061
I was discussing the stock market today with some perma bears who complained that this market does not reflect reality while giving a hundred reasons why it should go down hard. I commented that the market reflects reality, just not their personal reality. Profitable traders look at what is really happening, not at what should ideally be happening.
—
keep looking »
Archives
Resources & Links
Search