One point of Gary Hoover's, who recently spoke at Junto, was that stores that were most successful were the greatest showmen. I am not too good at the showman but I made a few sales today with an unusual Barnum close. Australian customers were in Aubrey's booth, and they were walking by. First, I offered them a hot tea. I drank it myself with them and told them the story of Gino Paolocci who swallowed the grasshopper in a taste off of his chow mein when the grasshopper was on top of the opened can. They still hesitated. I gave all the 4 daughters a free colored spice jar for 1 buck each. They demurred, but I told them a Homeric story or two with the tag line "never look a gift horse in the mouth". They still hesitated. I asked them if they had any relatives who had been Transported. They nodded. I then told them in all honesty that my father was a policeman and I felt guilty for the Transport and I give 25% discounts to all progeny whose forebears were Transported. That closed the sale and I made a 5 buck commission offsetting potential losses in the speculative field for the day.
David Lillienfeld writes:
Showmanship takes lots of flavors—Harry Selfridge, John Wannamaker, Marshall Field, and so on.
You're in good company.
A changing of the guard in comovements between bonds and stocks on a daily basis is gradually taking place. During the 5 years from year end 2008 to Nov 30, 2013, there were 416 comovements ++ or - - between the two markets on a daily basis. 262 of these are ++ and 154 were - -. That's 4.5 a month for ++ and 2.5 a month for - - During Nov 2013, there were 5 comovements - - between bonds and stocks. And so far in Dec, the red on our Daily Spec chart, there have been 2. It is interesting to note that during March and April 2013 there were 0 comovements + + and - -. Little regularities like this can sometimes be precursors to bigger things.
A movement of resonance from Stocks and Shares by Hartley Withers, 1910, qualifies as good to go at more than 100 years old. I just read it and it's as fresh as a daisy with such startling resonance as this relating to the moves after recent Federal Reserve changes:
A volatile excitable public acting in a narrow market will exercise an astonishing influence on price. Perhaps the most notable example in history is the rise of thirty points in the French Funds in one morning in 1789, when the confidence inspired ty the appointment of Necker as Finance Minister made folk think that France was going to be solvent and well governed." Lecky, England in the Eighteenth Century, Vol 6. But the public is sometimes quite sagacious. Hannibal had led an unconquerable host to the gates and walls of Rome: "The piece of land on which he was encamped happened to come up for sale, and it changed hands at the normal figure. With astonishing serenity the Roman public thought that Hannibal was not a factor in the positions, and its serenity proved right." Livy, vol 26.
It is interesting to speculate a to whether the close to close in the Nikkei where the flexionism and interaction between government officials and traders is legendary is predictive of the employment reactions, where it is legendary that the Fed shares information on these highly important numbers with their counterparts on a "need to know" basis.
Gary Hoover will be speaking Thursday at the NY Junto at 20 West 44th street at 740 pm on "how to start and run a business". All are welcome.
Hi Victor,
I'm wondering if you have studied bitcoin at all? Or do you only consider a market once its very liquid?
Victor Niederhoffer writes:
Seems ready to implode.
Barry Gitarts writes:
Based on what?
Victor Niederhoffer writes:
Crooks are using it.
Barry Gitarts writes:
Isn't that the case with all money?
Victor Niederhoffer writes:
It will be shut down because it competes with things the government like to monopolize.
Barry Gitarts replies:
That was a fear earlier, however the senators, agency heads and Bernanke all seem to think it serves a purpose and are afraid to stifle the innovation:
Ultimately isn't the government just run by short sighted politicians who just want to be reelected? Any politician who stands up against bitcoin or any internet application stands the risk of being "Ubered" (see this article).
Bitcoin does seem to be a disruptor for traditional banking, but so was the internet for the post office, newspapers, tv and retail, that only grew the internet not kill it.
This reminds me of a half joking quote by Russian entrepreneur: "If you create a business that disrupts big business in Russia they will kill you, in America they buy your business."
Victor Niederhoffer writes:
I remember Peter Theil the founder of PayPal
saying that if they knew what he was doing, they would have shut him
down. As it is, only the Lousiana Attorney General was fast enough out
of the box to try to shut Paypal down.
Richard Owen writes:
Like all good bubbles, there is a legitimate story at hand. Even with Tulips there was a valid story of rarity that then seemed as psychologically permanent as does now the rarity and desirability of a Van Gogh.
Bitcoin is a bit like the currency of an island entrepot whose domestic economy is tiny and whose export base is mainly composed of criminality and laundering and for which the currency of the island is disproportionately held as wealth of a group of island oligarchs [I suspect he has sold some and someone might correct, but it appeared superficially that the founder's bitcoin may have a billion plus market value?]. Many accidental paper fortunes are held by bitcoin miners: will they stand passive in the face of volatility?
Of the three social gatherings I attended Weds to Sat of last week, all featured discussion of bitcoin and at one - of the type featuring participants who, to listen to their narrative over time, would appear as genius and never to have taken a loss - the non-documented boastage of coups won and utmost sagacity shown in the BTC market. Mr Thiel is smart: he is financing the pick and shovel providers, not running a large position in coin.
So yes, why not $10k BTC, but also, why?
Henrik Andersson writes:
Richard, this is clearly the mainstream/consensus view - bubble. The contrarian trade is not always right (far from it), but was is clear is that many commentators don't understand the many faces of bitcoin. What is also clear is that a good investment decision (long term, not trading) can be done on the premise that the highest probability is that the ultimate value is zero. The question is what probability do you put to the USD 10k scenario. "Nothing is more powerful than an idea whose time has come" Victor Hugo.
Richard Owen writes:
You make very good points, and I am sure you know all sides of the argument well. If you are long bitcoins I hope very much it is for a large and successful profit. Please manage your risk well. I am not smart enough to assign a probability to $10k. The thoughts are offered without prejudice and are an honest sampling of my experiences as have occurred. I have no position either way and should be distrusted or discredited on that basis. There may be commentary that it is a bubble and my thoughts or analogies may be derivative and unoriginal. The price is possibly also a form of consensus and that is that each BTC is worth a bunch of money, and increasing. As many have gone bankrupt shorting bubbles as being long.
anonymous writes:
I recall the great Jim Rogers saying that Hysteria is the first thing to look for, but one still needs to pinpoint a reason to go against it. The kind of examples he gives are buying stocks in country's whose stock markets have been closed, buying tea plantations when the price of tea has plummeted etc. Bitcoin? Might just have to let it play its course. I think its a bad joke, but even I must admit it did survive the 50% drop recently before this latest headline grabbing advance. Anyway, this is just my two cents and I have no interest in even attempting to try and speculate with or against it.
Jan Peter-Jannsen writes:
Bitcoin as a technology is superb. Bitcoin as a currency is questionable. Bitcoin as an investment is a bad bet.
A great strength of Bitcoin is that it is open source. Any experts can validate the code, and so far there seems to be no flaws. The crypto-curency works!
But cannot open source also be a great weakness? Anyone can copy the code, improve it, and make an even better alternative to Bitcoin. Is there any reason to stick to Bitcoin if and when that happens? Bitcoin is volatile, no prices are quoted in Bitcoins and very few have both their income and expenses in it. Those who use Bitcoin need to exchange to and from other currencies, so why not switch to another digital currency?
In terms of investment I believe it is a bubble. The supply is very low; many coins have been lost and the majority of coins are probably in the hands of the founders. I guess they are selling at the moment, but at a low enough speed to keep the bubble growing. In terms of demand; everyone talks about it these days.
In the coming years I predict new payment systems to arise based on technology pioneered by Bitcoin. But Bitcoin itself will soon be forgotten.
There was a blue plate special in SPU yesterday (2013/12/04) designed to unleash the public from their chips. Hard to do an encore after that. A 22 point range.
In the September 5th, 2013 issue of nature, they have a nice article reviewing Batesian Mimicry, the kind where harmless and very good to eat butterflies mimic the appearance of poisonous ones to avoid being eaten. I have often pointed out that all the forms of deception that appear in nature have their counterparts in markets, and the study of such deception is one of the most useful things for the market operator to master. The nature article points out that that many microorganisms produce proteins that mimic the "form and function of host proteins to counter immune defenses." Pictures of innocuous bacteria and deadly viruses that appear identical accompany the article. They conclude: "it is exciting to consider how Bates's observations of rainforest butterflies might help to inform our understanding of infectious disease today". It is exciting to consider how the study of microscopic deception in the tick by tick prices might inform our understanding of deception in the larger spheres so endemic to market moves.
The same issue of Nature has such a loathsome article about plate tectonics saying that it shows that government funding is necessary for all scientific achievement, and that women and socialists made the key contribution to the spreading of the ocean floor and the reversals of magnetic polarity that led to plate tectonics, and that this same alliance is necessary for us to appreciate global warming that I wanted to throw my copy of nature out the window, and I did.
Pitt T. Maner III writes:
Thank you, Vic. Here is an illustration from the issue you noted which displays the mimicry seen at the molecular level. Pretty amazing. And here is a cute one from the website of one of the authors.
"The good moves are there. They are just waiting to be made".
From Tom Wiswell, who based many of his proverbs on his sense of the market. He liked to say, "I can just feel the tension here".
"The current bull market has been intricately connected to the Fed's bond-buying program, which has inflated and propped up asset classes. The real question is whether or not the stock market can continue its upward trajectory after the Fed begins to taper QE". Market Comment.
I wish people would stop attributing the gains to the Fed. The term structure is such that the 30 year rate is not affected. And that is what determines the values along with the return on capital, which is probably substantially reduced by Fed activities, and the prolongation of robbing Peter to pay Paul that is a natural consequence of the kazk played at the interior and other redistributional departments and activities.
It is interesting to reflect that since 1996 there have been 113 days when the SPU was down 300 or more big points (i.e. 900 to 600), and the average change the next day was down 3 points. There were 11 first such occurrences and the moves the next two days were slightly different. There was no occurrences during the last 18 years when SPU was up more than 300 big points in the previous 100 days. The reflections stemmed from an untested hypothesis of mine that the stock market might be more bullish when there had been a huge rise in the previous 6 months or so. I found no evidence to support this reflection.
In a biography of Beethoven I just read it makes the point that he always had a big idea in mind whenever he wrote a piece. An idea that would live forever that "everyone would understand soon enough". Yet he planned his music in microscopic detail sometimes taking 5 years to get all the harmonies, rhythms, and melodies, into order, e.g. the missa solemnis. He also was very good at the negotiations which he turned over to his brother or Schindler often selling the same piece 3 times to 3 separate publishers all of whom thought they had exclusives. What a great model for speculators for the new year.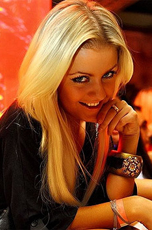 Sometimes the market in the day and fray is like certain beautiful Russian women that my friends tell me often populate the high voltage bars frequented by people like Welch and Koslovsky when they weren't captured by trophy wives or prison. Not down enough to give you a buy signal, but not up enough to give a nice profit.
Anatoly Veltman writes:
One should never forget about the HFT profits against the "every single order that's placed by a non-HFT". It doesn't seem like much per lot, but it is an assured death by a million cuts. Not that every random HFT can afford the collocation, the wares and wires, the special relationship with the exchanges, the research and the execution, the HR, the PR, the legal costs et al. But that's where your speculative dollars are going, like a black hole - and nothing is actually produced in this glorified battle of penny-stealing…
I do get the feeling that more and more liquidity is required to keep this machinery going, and that the monetary authorities will keep providing it - the ultimate hazard of debasing notwithstanding. But because the system is irreparably compromised, and everyone knows that deep down, the teams of profit takers are standing by - just waiting out for the fiscal year roll a sliver further, into 2014, to postpone their gain tax liability…
Happy Thanksgiving to all our readers. Here is our 2006 article about Thanksgiving, economics and freedom.
The Knicks remind me of Brooklyn College when my father played. All the teams would pay Brooklyn a fortune to come out to Notre Dame or Michigan or Cal to kill the Jews. The fans loved it and took out all there frustrations from the depression by seeing Brooklyn get killed 90-3, or 87-0 et al. Artie had his nose broken 17 times during these games and the home fans loved it.
The Knicks are losing 46 to 22 to Portland and the fans love to see the Knicks killed the way they loved to see Brooklyn killed. Portland "toying with the Knicks" like the cat the mouse. Many injuries to people like Stat or some such that the fans love. Often the 3 or 4 options people on far out puts would toy with a certain party the same way.
Anatoly Veltman writes:
On toying: imagine if the flash-crash of May 6, 2010 were happening in the midst of a bona-fide US bear market. And this will surely play out one day, once the U.S. is in fact in a bear market. If the market briefly disappeared first time around, what will prevent it from disappearing for longer next time? Government's orchestrated pledges — telegraphed to a few first. So who will be truly saved by that?
One of the best things to win in sports is a nice lead over the opponent. Then the opponent is forced into non-percentage shots. People like Smith are put into the game, and of course he shoots from further and further out, and his percentage is even less than the normal 30% on these shots. Threes from 50 feet out are taken by Anthony and now even Martin. Reminds one of how when the market is on a tear at noon, people on the other side blindly throw contacts against the major move, desperately hoping to get even, and each contract has a worse and worse expectation.
One thing I notice in unsophisticated investor-traders such as myself is that the positions one takes are usually supported by an unspoken prediction: "I will know when it is a good time to sell this and I will be able to do so."
Gary Rogan writes:
The beauty of really long-term investing is that you don't have to have this unspoken prediction.
Victor Niederhoffer writes:
And to add to Mr. Rogan's "beauty", you take full advantage of the most marvelous aspect of arithmetic, the power of compounding. And furthermore, you reduce to a minimum the vig from flexionic and top feeder activity.
Anatoly Veltman writes:
Can't dispute all of the beauty. The problem is that only a narrow group is willing to commit: those who set aside slow money. Most suffer from the "hot money" bug: how to make money work its hardest. Willing for the money to die trying.
Gary Rogan writes:
Very poetically put. It also illustrates the following point: in any kind of investing or trading the problems and solutions come in two flavors, namely those of competence and those of psychology. Even in long-term investing you still have to decide what to buy and when to buy it, so it's not immune from either category.
S. Humbert writes:
Buy and Hold (for the medium term) is not, in my view, enough to earn a living from. Please let me explain before you fry my IP address.
In the past 30 odd years alone, even the unleveraged long only holder of US stocks has had many barren years (and multi year) periods when he lost or didn't make.
In my usual, inelegant fashion, what I am saying is that if you trade for a living — for yourself (i.e. at the sharp end of the game) then buy and hold alone doesn't cut it. (Unless you start in 1982 or 2009 or some other retrospectively chosen low). This does not dilute the effectiveness of the strategy, I'm just saying an individual's perspective and starting point dictate what weight one should give to the passive, low vigorish strategies.
Frankly, a low single digit return with a very poor Sharpe Ratio over the lady two decades LESS retail friction, well… I certainly couldn't have lived off that taking into account my extremely modest circumstances when I started my speculative business in 1990. Anyway — it's at all time highs now right!
Ralph Vince writes:
Worse–you're still going to touch that money. You're going to take a morsel, or add a morsel, you can't sit there and forget about it.
Now you're on the curve.
Now, if you are 100% invested, you are completely doomed, and it isn't a matter of if.
This is a nice article on cantilever principle in design inspired by a reading of Wright's New Principles of Architecture with many market applications, e.g. a big rise in a period followed by a small change.
.
.
Recent articles seem to indicate that the stocks with the greatest short interest perform significantly worse than random. The meme used to be the opposite. An example of changing cycles? Or all consistent with capital asset pricing model with volatility in a up versus down market?
Charles Pennington writes:
Most of those studies don't include the cost of borrow. Ruger (ticker RGR) currently costs about 74% annualized to borrow. If you sell it short, it might go down, but it better go down in a hurry if you want to make any money. If you're long, you should haggle with your broker and get him to pay you some of that 74%.
Some preliminary thoughts on the running median 2, 3, 4, 1, 7, 8, 9, 3.
A moving median of the first 5 is 3, of the next 5 is 4, of the next 5 is 7, of the next 5 is 8– it's a good indicator of trend. First recommended to me 53 years ago by Fred Mosteller, Chairman of Harvard's first statistics dept.
It is more stable than the moving average as outliers are removed from sample. It is easy to compute fast with computers for small running numbers like 5 or 100 by repeated sorts. For higher numbers, you can form two groups, those below the median and those above. As a new number comes up you place it in one of the two groups if higher or lower and take away the oldest number. Then adjust to make the two groups equal again. It is not used as much as the moving average so it shouldn't be hurt by front running or spikes when cross over occur. It has a defined distribution when the underlying distribution has inordinate extreme values as frequently occurs with Cauchy or similar distributions with infinite variance.
It's probably a good thing to use when using nearest neighbors as predictors, i.e using the median and running median to compute your predictors. It deserves testing in real life markets for real life applications.
Ralph Vince writes:
It is the indicator of "expectation," as evidenced by human behavior itself, and not the probability-weighted mean.
Bill Rafter adds:
Moving medians have some distinct advantages.
They represent real values that occur. For example, taking the average of 1, 2 and 5 gives you 4, which never occurred, whereas the median 2 did occur. Continuing with the same series, should subsequent values in the series be less than 5, the value of 5 will not occur as a moving median. Hence, the moving median eliminates outliers.
One of my appliances has three thermometers to measure temperature. The value displayed is the median (and hence a series of moving medians). Should one of the thermometers be broken, or distorted by being in a particularly hot or cold spot, the median will still give me the best estimate. This elimination of outliers is very useful.
Should you have data whose importance relies upon only crediting occurring values and need to eliminate outliers, then you should test moving medians. We ourselves had experimented with them regarding price series and written extensively about them, but do not use them in our current work. Our reason is that we consider the outliers in a price series to be particularly important.
Kim Zussman adds:
The following is a plot ratio of SP500 (10 week moving average) / (10 week moving median) for the recent 5 years (SP500 weekly close data).
One of the things that comes from reading Gods and Heroes: Myths of Epic Greece by Gustave Schwab is that Odysseus is one of the most loathsome men that ever existed. He routinely kills the noblest and wisest Greek of all, Palamedes, and he tries to kill Philoctetes and leaves him to die on a desert island. He reminds one of the most dishonest and unreliable people one has met in his life.
Among the fascinating anecdotes in Art Shay's fascinating book Album For an Age, which I am reading with delight, is this description of the way they bought companies in Chicago in the 1970s. Nat Cummings of Consolidated and Henry Crown of General Dynamics and Hilton had a regular gin game at the Drake every Sunday evening. An entrepreneur with a major paint company, Kirsch asked Crown if he could present him with his game plan and financials with a view to a purchase. Crown said okay, meet me at The Drake, but be brief because I don't wish to interrupt the game. It would be disrespectful. Kirsch spoke for 5 or 10 minutes to Crown giving him the lowdown and the price. Crown said, "I'm afraid that the asking price is too high. Good luck to you. I'll discard the 9 of spades." Without interrupting the game Cummings said, "young man, I like what you said. I"ll buy your company. Hendry, how many points did I leave you with on that gin."
I wrote to Art: "My only regret is that I did not know you and your wife in previous years. I am an avid collector of books and letters and would have had so much to talk about with your family. And what a family it was."
Art replied:
Likewise. Anyone who sends Bo to another continent to make business decisions should be worth meeting. It's still possible. I have 2 shows opening in Chicago–BUT have a nice show of celebrity pictures opening in NYC March 6 at the Morrison Hotel Gallery, 136 Prince Street in Soho. I'll be there.
I'm 91, but am resolutely planning to do a new bio based on my 150 or so blogs on Chicagoist.com vault of Art Shay. I'm syndicated in 14 US cities, plus Toronto, Shanghai and London. Impetus came from a piece I did titled "Sleeping With Elizabeth Taylor and other perks of the photo trade." It got well over 50,000 hits. Look it up.
Noted today on Bloomberg: 'Fractal analysis of similarities to 1929 is available to "analysts".'
Anatoly Veltman writes:
Bloomberg's red line of 1929 is showing much steeper exponential rise "coming". Coincidentally, when RobinHood (more exactly, Peter Borish) began following the 1929 analogue in the early 1987, they decided to go Long first and capitalize on the blow-off that "was coming" first.
In my view, the main issue with all this is not what many think. Those who think this is ALL mumbo are not entirely correct. Chart developments do serve to illustrate participant psychology, which may well indicate over-doing the upside and thus setting up the downside. So that solitary aspect is indeed pro-analogue. My anti-analogue argument is NOT that human psychology has dramatically changed over past century - it has not. The issue I see in 2013-2014, which was not a factor in 1987, is that today's market is not driven as much by human psychology as it is by machine psychology!
Thank the good one that, as always, the bearish news of the Fed minutes were released one day before the tips auction so that the flexions would not be discommoded and would have an immediate one percentage point profit on their leverage bets backed by their rabbis.
It is so frustrating to watch Smith create losses for the team, with their random one on one play, and only he and Melo shooting in the clutch that I've taken to listening on the radio rather than tv. Amazingly, the announcers on the radio are infinitely better than the tv, with Walt Frazier bringing up the rear on tv, with his ridiculous rhymes, "jiving and diving". Rather than commentary. Anyway, Spero on radio is sagacious. He routinely says things like, "the team that scores the last basket before an overtime, i.e. the catch up basket generally wins the overtime." Also, "when you shoot 3 fouls, there's a tendency to miss them much more than the percentages would show". Things like that should be tested in markets as they express highs and lows in human behavior.
Pitt T. Maner III writes:
Just happened to watch the Knicks (6 straight losses at home) in the 4th quarter and in OT against Indiana the other night–it wasn't pretty. Shot selection was poor down the stretch and J.R. seems to have a knack for clanging critical shots. No comparison to the old days of Frazier, Bradley, Debusschere, Lucas, Reid, and the ever graceful, with bandaged knees, whirling dervish-like, "Earl the Pearl". Maybe they will do better when injured players return…
"It's possible that what Smith refers to as "panic mode" really just means that he's going to get serious and do his part to ensure that the Knicks don't continue to slide into the lottery. Still, it's interesting to consider what panic mode could mean for a player as enigmatic and frustrating as J.R. Smith. On a nightly basis, Smith baffles with his erratic shot selection, defensive breakdowns, and ability to take over a game playing exactly the same style that submarines his team's chances at a win. Panic Mode J.R. Smith could be even crazier, with a tendency to dribble with his palms and throw elbow passes as a matter of course. I mean, he already got stuck inside a garage on Thursday, so something must have changed."

source
I dreamed I visited Galton's house at Rutland Gate. He was seated at his desk dressed in 21 layers against the cold and drinking from his whistling key kettle while he held a notebook in his other hand. "I am looking at Cousin Darwin's stock and consul investments. He's very good, but he shouldn't short so much. The power of compounding combined with the high return on capital is too great" he said. He laboriously got up and led me into the dining room where Cyril Burt, Jensen, Dimson and Stigler were sitting. An attractive Japanese woman served the meal and Burt kept making gallant remarks to her concerning the mutton. There were setting for additional guests.
He got up and I offered him my arm to stabilize him. He presented me with a notebook ruled with horizontal and vertical grids. He said, "Use these to copy down the market prices with time on the vertical and price on the horizontal. There's a big difference between reading it from the Babbage or the typewriter and doing the calculations and counting yourself." I woke up with tears in my eyes.
It's shocking to see with all the disapproval of the Oval that the stock market keeps going up. Usually the Oval is like a father figure, and when disapproval of him goes up, it makes everyone insecure in a freudian way. Suicide and expiation for evil thoughts comes to the fore, even the sale of stocks. I think I'll sell some tonight.
Gary Rogan writes:
I note with interest that Aetna was up 1.74%, Wellpoint 1.67%, United Health 0.61%, Humana 0.89%, and all of them are a lot closer to their 52 week highs than lows. Superficially the Oval has created a dilemma for them today where they will supposedly be blamed for an incredible mess as they are now "allowed" to re-offer the just canceled individual plans that they can't possibly offer in time to have the formerly insured covered again in the new year on any scale as it takes too long to reprogram their computers, send the letters out, get various local approvals, etc.
Vic Niederhoffer wrote at 10:06am EST via Twitter:
All bad things must come to end including shorts. I call this a draw. I
will go after believers in flow funds more important than stocks next week.
Steve Ellison writes:
One wonders if the stock market is moving inversely to the diminishing likelihood of any further attempts at agrarianism before 2017 given the tremendous loss of political capital by the Oval Office and the lame duck status of the incumbent.

Like the lucky break that keeps you in a position you should get out of, that is disastrous in the end as you lose much more, the Knicks' win with Smith starting will be the kiss of death for them. He has a bad eye, and a defect in character, and can't play as a team player, and is a gunner. A friend who knows basketball infinitely better than me said you could walk around the school yards of new York and find a hundred players like Smith on the perimeter scratching the back of their colleagues.
It's unfortunate to see good guy Woodson on an inevitable fall down the hill to firing as he puts his reliance in the tried and true Smith and his brother and stays away from the "Rooks".
Once again the sensibilities of the centrals and sovereigns and flexions galore who buy the bonds at the auction were not discommoded.
Gary Rogan writes:
I have maintained for many months that they will not let the rates run away for as long as they can help it because they just can't afford it. Those who thought that the employment report would provide some cover for the would-be taperers and sold everything in sight wrongly believed that the supposedly taperers needed cover. Their only real job is to delay the death spiral of higher interest payments => higher borrowing to make those payments => higher rates => still higher payments for as long as possible. Well, OK and to keep the big banks permanently on the dole. How can they ever do anything deliberately that will signal higher rates? Only mistakenly as Ben did in May, a mistake he tried hard to correct but not enough to even think about tapering.
But the good news according to Ms. Yellen that the stock market isn't in any kind of bubble either, so it's safe to buy. To infinity and beyond! Abby Joseph Cohen a noted expert on value in the market still sees some so it's all good.
Craig Mee writes:
So many fake outs, levels of deception, noise, and price runs come to mind, but just a few take away from that trade that you look back on and think to yourself, "how easy should that have been, all I had to do was hold".
Gary Rogan adds:
A few days ago Goldman's Hatzius found two Fed economist studies that support lowering the unemployment threshold for tapering. Of course that's only to help unemployment as all of the Fed's goals are ultrapure. How often do we see Fed studies that permanent money printing on this scale isn't something that has a precedent and these projections are on the level of "climate science"? Once again, to the man who only has a hammer everything looks like a nail.
Some time ago Mr. Jovanovich posted an anecdote about old man Mellon to the effect that his kids never let him pay for a bill at a restaurant because the old man felt that prices should be the same as they were when he was a young man and that they were too high today. This is a common thing one runs into in certain people of age. They are accustomed to the old p/e, the average of the last 10 years, on those rare occasions in the 1930s when Ben Graham wasn't chasing the skirts, when you could buy companies at below their liquid cash, assuming incorrectly as he did that any shares were available and they weren't losing so much that the previous balance sheets were meaningless.
Galton had a way of dealing with such things, and he was the most revered man of his age, commanding universal respect, and heading all the leading scientific and geographic societies. "Let the bygones be bygones". Don't fret about bad things that happened, or look to take back the things that you could have done that would have made you so much better off. The woman you didn't marry. The stock you didn't pick. The limit order that wasn't filled.
I recently ran into this in a business meeting where I was trying to sell a company. When negotiations started the earnings of the company were half what they were when the negotiations resumed. The buyer was stuck on the old price and old earnings. The buyer consequently missed an opportunity to make a tremendous profit, of about 10 times his investment of millions in several years.
One often makes this mistake in the market. You try to catch a falling star and you miss it. And then it goes in the direction you had hoped. But you never come in again because you are trying to catch it at the bygone price. Anatoly once mentioned that he was trained in checkers by the KGB to learn to be an amnesiac so he wouldn't regret moves that he should have made on the board, and would look to the future.
In chess, the good players always say forget about the prices that have been taken and concentrate on the pieces that are on the board. I believe this is a common mistake in life and markets, and would be interested in the scientific and empirical and life and market lessons that you all have learned from similar ruminations.
Richard Owen adds:
Ted Turner believes a large component of his success is attributable to the fact he readily accommodated and cared not much about what had past. The Buddhist concept of acceptance and Kabbalahist idea of cause and effect are similar.
Compare Germany and Silicon Valley. In Silicon Valley ones past mistakes accrue as experience. In Germany there have been many internet start ups but also inevitably failures. Speaking to German friends, a failure there is carried like a deadweight around ones neck.
Society is destablising somewhat as the record of evidence of one's past peccadiloes becomes more extensive. Nobody can get into office or past congressional approval unless they lived a prude life of Cromwellian perfection. And its not clear one is best led by a Cromwellian prude.
Ralph Vince comments:
There's two ways we learn things, the easy way, and the hard way.
If we learn things the hard way the FIRST time we climb up off of the pavement — that is the definition of a windfall.
Learning things the easy way is to accept facts like an obedient database. The only payoff to learning things the easy way happens when our perspective on the matter at hand altered such that we see it in its proper light and thus actually understand it, rather than merely as data.
To convey ideas to other human beings, we must amend their perspective, their point of reference on the matter, to see it anew from an entry point that they will understand it. To spare them the inevitable beatings of otherwise learning it the hard way is such a gift.
Stefan Jovanovich comments:
In our misbegotten adventures in L.A. we had minor and almost all indirect dealings with the mouth of the South. Mr. Turner was so acutely aware of his father's defeat and death that even in casual dealings outsiders learned how determined he was to avenge/outpace/overcome his family legacy. He also was notorious, even in Hollywood, for accumulating personal grudges.
A great deal of individual success in Silicon Valley has come from the fact that the U.S. income tax code allows the tax-free pyramiding of gains through (1) buying and selling of principal residences and (2) exchanges of corporate interests. When you add the glories of carried interest, the result is a society of the well-connected in which there are very, very few failures who haven't held on to at least a respectable amount of the OPM. From the little I know of the German tax code, none of these opportunities to do a heads I win/tails you lose coin toss has ever existed in that country.
Cromwell was many things, some of them awful; but he was never a prude. He and Elizabeth Bourchier had 9 children; and he and his wife were both, by religion, Independents. That meant they were those rarest of people who believed that Jews and (from the point of view of their Anglican, Presbyterian and Puritan contemporaries, even worse) Catholics were entitled to political and religious liberty.
What Richard may have meant is that Cromwell, as a military commander, was as piously single-minded as Joan of Arc. Like hers, his army never lost a battle once they had received proper inspiration; and each soldier literally believed in him and "the cause" for which they had a clear catechism. This was not ever going to be good news for anyone (Catholic Irish; Scots Presbyterian) who opposed him just as the Hussites (as dissidents from the true Catholic faith) would not have much mercy from St. Joan.
P.S. I find the history of Cromwell's catechism fascinating. If one were to ever come up for auction, the 1643 edition might be priced at a figure that even lovers of Bacon (the recently mentioned artist, not the writer) would respect.
For the American sequel to the story, check out The American Tract Society.
Victor Niederhoffer adds:
One notes the Chinese proverb on a similar theme: "don't carry your hatreds into the new year" or the English variant, "you can't run a mill with water that's past". All languages seem to have a proverb similar to "let the bygones be bygones". The Jewish custom of asking forgiveness at the new year for all the harms that you have inflicted on other in the past year, and sharing a torte and tea is from a similar vein.
Jeff Watson adds:
One of my proverbs is to take the hit, forget about it, and move on. But then again I don't mind small losses as they are just part of my business, and I take many small losses of a couple of cents when I smell that the trade is going to be wrong. Just like surfing, where there will always be another good wave, in trading, there will always be another good trade.
Alan Millhone writes in:
Dear Chair,
A grudge is a difficult thing to dismiss.
My Mother used to say, " I can forgive — perhaps not forget "
Sincerely,
Alan
Gyve Bones writes:
Oliver Cromwell was an unmitigated bastard and I find no evidence he believed that Catholics were entitled to religious liberty. To the contrary, his raping and pillaging and wholesale theft of Ireland, which was clinging tenaciously to the Catholic faith, and the Penal Laws enacted for the suppression of the faith and Gaelic language starting then and continuing for a couple of hundred years was an attempt, largely successful at cultural and racial genocide.
His puritanism certainly enforced a prudery on England. Within 50 years of Shakespeare's death, his plays could not be performed. And prudery is not the same thing as having a fruitful but chaste (no roaming to other bedsteads) relationship with one's wife.
— G.B.
Show me a Puritan, and I'll show you a son-of-a-bitch. -H.L. Mencken
The President of the Old Speculator's Club writes:
Though Dailyspec seems to be a great repository of Mencken fans, there were a few voices which, although agreeing with him on many items, diverged on others. One such notable was G.K Chesterton. The two quotes which follow immediately demonstrate some common ground.
"The whole aim of practical politics is to keep the populace alarmed (and hence clamorous to be led to safety) by menacing it with an endless series of hobgoblins, all of them imaginary." —H. L. Mencken
"We are perpetually being told that what is wanted is a strong man who will do things. What is really wanted is a strong man who will undo things; and that will be the real test of strength." —G.K. Chesterton
On the issues of science and religion, however, Chesterton suggested that Mencken was equally skeptical:
I have already noted that, if there is such a thing as religious mania, there is also such a thing as irreligious mania. Just recently, perhaps, it has been the commoner of the two. But a very interesting study of the matter comes from a country in which we may say, without injustice, that both are fairly common. I had occasion to remark recently, in this place, that an American paper had accused me of being an anti-American writer; and I commented on the curious irony that the American paper was itself an anti-American paper. But, though I may be permitted thus to parry a purely personal charge, and a highly preposterous one, I should not like anyone to suppose that I do not both enjoy and value the magazine in question.
I am quite well aware that Mr. Mencken, the editor of the American Mercury, is really doing his duty as an American citizen in being an anti-American critic. I myself have been regarded often enough as an Anti-English critic, when I regarded myself as a patriot. In short, there are immense internal evils for Mr. Mencken to attack, and he is perfectly right to attack them. All is well so long as the good citizen abuses his own city. The trouble begins when the foreigner abuses it—or, almost as often, when the foreigner admires it. But, anyhow, the chief efforts of the American Mercury have to be directed towards this howling wilderness of sectarian sensationalism.
The popular science, that rages in the American Press and local government, is simply a dance of lunacy more ghastly than a dance of death. And an exceedingly valuable and important protest against it can be found in the same number of the Mercury from which I have picked the examples of theological hysteria. The protest is all the better because it is not the sort of protest that I should write, or that any person of my beliefs would write. The critic is writing entirely in the interests of Science, and is perfectly indifferent to the interests of Religion. And he enters a virile and telling protest against that science, which is his only religion, being dragged through the mire as a degrading superstition.
From a great article: "Religion in American History: I
Hate Methodism; and G. K. Chesterton vs. H. L. Mencken: Battle of the
Monogrammed Dudes. Surprising or Otherwise Interesting Primary Sources,
Pt IV"
Richard Owen writes:
This is fascinating stuff. The modern day argo in British English of referring to something as Cromwellian is along the lines Gibbons indicates, although at one step removed perhaps.
Cromwell instilled the Protestant Work Ethic in puritanical fashion. That still pervades much of British psyche today, and is captured in popular imagination, for example, in the writings of the Daily Mail and the books of Tom Bower, Britain's foremost hatchet biographer of businessmen (I say this with great respect; his books are well written and I suspect Mr. Bower would be glad to acknowledge his genre bias).
Thus the Protestant Ethic mentality is to be rich and industrious. But with the emphasis on the latter. As Martin Sosnoff said of his Dad, something like: *"he never thought he'd earn an easy dollar, and he never did".*
The one thing that really irritates the Cromwellian mentality is to find out, after slogging ones guts up to Vice President and exiting to early retirement with a Carriage Clock and blue chip pension, is to find out the reason for corporate downsizing was because a kid from the JFS, assorted Anglo Norman public school boys, or an Asian immigrant rustled up a grub stake into Forbes Four Hundredism. And possibly even had some good sex, bad drugs, and hella fun in the process.
Not to make light. These are complex neuroses and threaded reasonable sense given each parties bias.
Craig Mee writes:
Victor, the point can also be made that although a potential lost opportunity arises and there are fewer pieces on the board, the situation is then more clear. Although you may not establish the solid position you initially hoped for, many more tighter risk reward opportunities now present themselves, sometimes allowing you a defiant win on the move all the same. However, this outcome may be related to your initial and ongoing foresight about what's unfolding.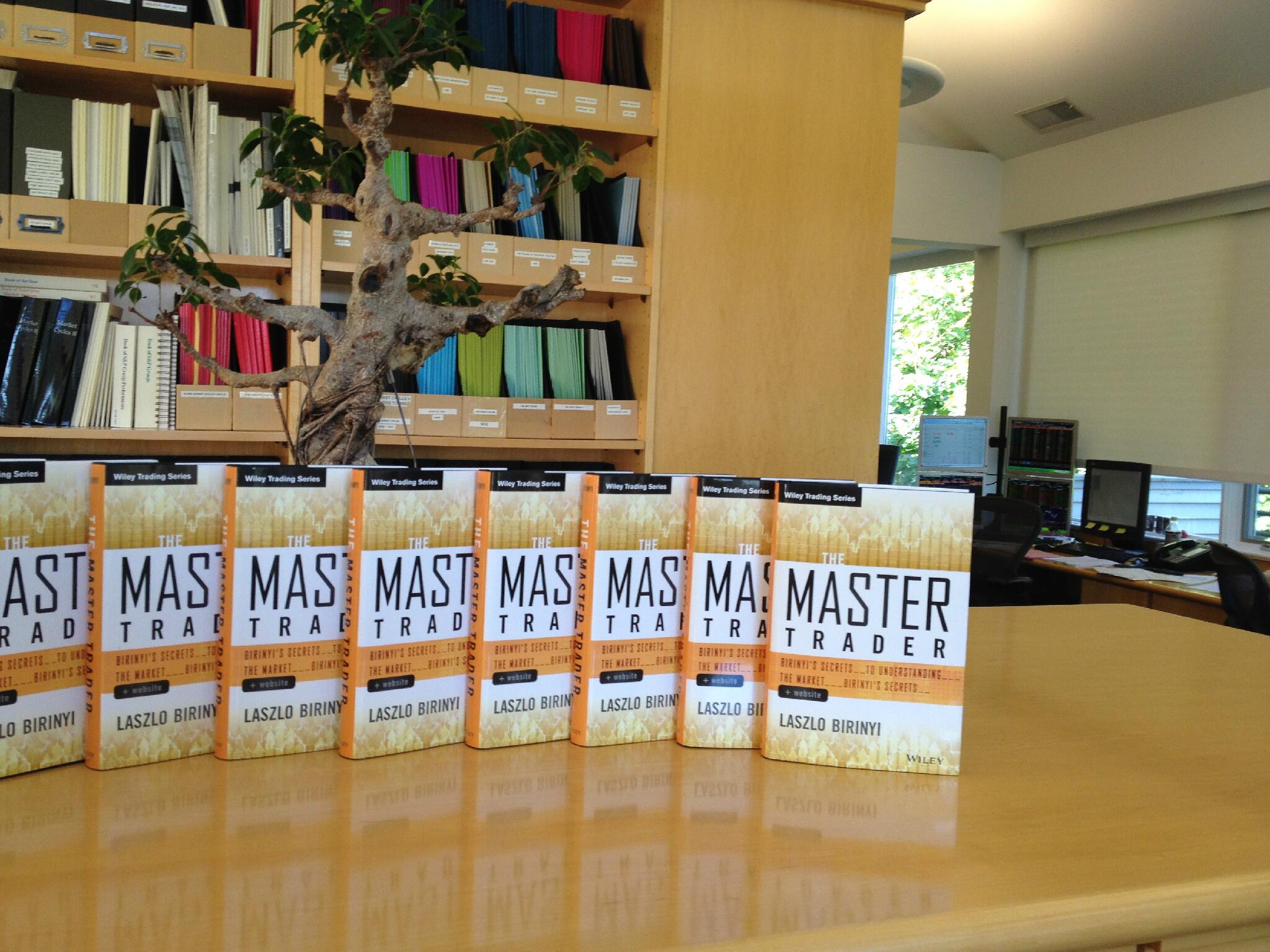 I am reading two of the best books: Master Trader by Laszlo Birinyi and and Where We Lived by Jack Larkin and one of the worst ever, Forecast by Mark Buchanan.
A disproportionate number of scholarly people have below average ability in spatial relations. I am one of them. I am reading Barrons' "Mechanical Aptitude and Spatial Relations Test" to improve.
Ha. I now know what a tongue and groove pliers and an allen wrench is.
Over the past year, all of my worst trades have all been long term positions that I sold at a nice profit. Yet I only realize this after tallying up realized losses and the mind wanders to "what happened to the ones I sold at a gain" and I tally it up to see that the missed gains dwarf the realized losses. Certainly a function of the bull trend, yet still… It seems to be a psychological phenomenon where the market plays tricks on my perceptions — or perhaps I trick myself.
I have a hypothesis that older people with money to invest put too much value on youth in their investments, i.e, that they think that young people and things that young people buy are better than other things. I wonder if this is because of their desire for immortality or just a rejection of their loss of virility. I looked for articles that were relevant to this hypothesis but not having the scope or sweep of Pitt, or Mr. E, I have not yet struck pay dirt.
Vince Fulco writes:
Add to the mix of hypotheses, worry about not keeping up or relevant on world developments, IT, or scientific advancements. It is exhausting for some generations given they were raised with sliderules.
Scott Brooks writes:
Isn't it fair to say that the growth companies of yesterday are the value companies of today?
Older people probably want, at least, some growth in the portfolio, so they invest some of their money with the younger generation who generally more innovative and/or more attuned to "newest" innovations and idea's that come out.
This makes me think of the thread that we had on the open list last week about music. The older we get, the less we are attuned to modern (innovative?) music. We become entrenched in what we know and what impacted our lives growing up.
My theory is that the growth stage of our lives occurs during our teens, 20's and 30's. In our 40's we begin to transition into entrenched value stages and by our 50's (and one), we are value driven.
I think this applies to music and investing.
However, if we are smart (and I'd like to think we are…..at least some of the time), we inherently understand that "youth innovates and invents" and we want to be a part of that.
And since by the time we are in our 40's (and up) we have the money, we are the ones that the "youthful innovators and inventors" come to for cash to fund their ventures. And if we missed the Angel/VC and even IPO stage, we'll still invest a portion of our portfolio's with them to harness their vision……and recapture some of our own lost youthful vigor and insight.
Kim Zussman adds:
Perhaps this wasn't the case before Microsoft (Apple, Google, Facebook, etc) showed that young computer mavens could hit it big, and that nerds will rule the world. People who came of age in the PC era.
Weren't the big success stories pre-1980's stodgier companies?
Scott Brooks writes:
Wouldn't it be fair to say that GM, Ford, IBM, were the growth and innovative companies of the Henry Ford and Bob Hope Generations?
IMHO, every generation has their MSFT or AAPL, or GOOG……it's just that by the time we know about them (we being the next generation), they've become value companies.
The car companies and airline companies of our parents generation were the equivalent to the computer companies of our generation.
Pitt T. Maner III adds:
One would think that the influence of youth is increasing due to the higher use of the internet by the over 50 crowd (which includes me).
1. "Baby Boomers Driving Technology Wave":
'What explains the rapid pick-up of tech tools among the older crowd? "The younger investor is usually an influencer towards their parents in terms of technology," says Ryan by email.
The numbers dovetail findings by the Pew Research Center's Internet & American Life Project that more than half of adults 65 and older are online today. They're flocking to YouTube, social networks and shopping sites—while also growing more comfortable using banking and other financial services online. They form a surprisingly active demographic for Facebook, where 57% of those 50 to 64 are on the social network, according to Pew.'
So you might look at who are the main internet influencers with respect to individual stocks and the stock market and older internet users. For instance Cramer appears to have a fair amount of online "clout" with respect to stock selection as might several others on CNBC.
2. There are many companies trying to figure out and somewhat quantify who the influencers are– such as Klout.
3. This is a recent paper on the influence of the collective mood state on Twitter with respect to the market.
Behavioral economics tells us that emotions can profoundly affect individual behavior and decision-making. Does this also apply to societies at large, i.e., can societies experience mood states that affect their collective decision making? By extension is the public mood correlated or even predictive of economic indicators? Here we investigate whether measurements of collective mood states derived from large-scale Twitter feeds are correlated to the value of the Dow Jones Industrial Average (DJIA) over time. We analyze the text content of daily Twitter feeds by two mood tracking tools, namely OpinionFinder that measures positive vs. negative mood and Google-Profile of Mood States (GPOMS) that measures mood in terms of 6 dimensions (Calm, Alert, Sure, Vital, Kind, and Happy). We cross-validate the resulting mood time series by comparing their ability to detect the public's response to the presidential election and Thanksgiving day in 2008. A Granger causality analysis and a Self-Organizing Fuzzy Neural Network are then used to investigate the hypothesis that public mood states, as measured by the OpinionFinder and GPOMS mood time series, are predictive of changes in DJIA closing values. Our results indicate that the accuracy of DJIA predictions can be significantly improved by the inclusion of specific public mood dimensions but not others. We find an accuracy of 87.6% in predicting the daily up and down changes in the closing values of the DJIA and a reduction of the Mean Average Percentage Error by more than 6%.
4. That reminds me of these websites
5. This influence effect on the older investor might have to be considered with respect to the depressing findings asserted by this research:
"Examining the economic costs of aging, we find that older investors earn about 3-5% lower annual return on a risk-adjusted basis. Collectively, our evidence indicates that older investors' portfolio choices reflect greater knowledge about investing but their investment skill deteriorates with age due to the adverse effects of cognitive aging."
David Lillienfeld writes:
And the problem is that it's unclear that there's any company to take over the place of MSFT, AAPL or GOOG besides AMZN, which can't seem to earn any money (real profit, not just revenues). I had hoped that my now, there would be some suggestion of which companies those may be, but I'm not seeing them.
Scott Brooks writes:
You could have said almost the same thing about railroads…..then came big steel.
You could have said almost the same thing about big steel….and then came GM.
You could have said almost the same thing about GM…..and then came IBM.
You could have said almost the same thing about IBM…..and then came MSFT.
You could have said almost the same thing about MSFT…..and then came GOOG.
You could have said almost about GOOG…..and then came……?
You have successful well run companies that create cash flow and then use that cash flow and credit to buy up smaller (other) companies….and become dominate.
Isn't that just the way the eternal business cycle works?
Isn't that really just the way of mankind and government?
The advice of Art Bisguier comes to mind when considering the Australian's post on turning off the lights. "Schtalll," he always said. "Sit on your hands and write your move down before you move the piece." I always say if you waited a day or two or hour or two on every trade, or definitely to the end of the day on every trade, you'd do much better. We live in a web of deception.
Anatoly Veltman writes:
With due respect to everyone quoted, I'm not sure. Just like in board games there is time limit, so in any market contract, there is window of opportunity to cease a favorable price. Have recent tests shown that reversals occur between sessions, as opposed to intra-session?
I agree that was the case in yesteryear, because participants who over-leveraged during the day had to liquidate on the close, amplifying the riot. But these days, the pre-set electronic limits prevent such intra-day indiscretion. So it's just as likely to hit major pinnacle or nadir any time in the session.
Craig Mee writes:
Wouldn't it make sense to take all the bright lights, and colored up and down arrows, and green and red charts off your screens and replace them with blacks and greys. The flickering of the table creates undue excitement in one's mind and drives one to "play" when they probably should sit.
Pitt T. Maner III writes:
Funny, I was just reading something along the same lines but related to gambling. Best not to confuse the exciting red cherries and the appearance of green as being indicative of possible success.
"How Slot Machines Trick Your Brains":
"A reel on a virtual slot machine may seem to be cycling between 22 positions, but the machine powering it could have 64. This means you're seeing those cherries moving by way more than the odds that they will stop. Schull cites a study by Kevin Harrigan, an expert in algorithms, which says that if this type of machine were to pay off according to what people are seeing, players would win 297 percent of the time."
A recent article making the rounds describes WalMart nomads proliferating nationwide. People who spend the night in the car or RV is frowned on at best, and illegal at worst, but WalMart welcomes such customers with open arms who camp as I do in their parking lots. Think what you may politically of the chain, it treats its peripatetics well. Note the distinction between nomads and the homeless. We have vehicles and credit cards and, for crying out loud, just need a quiet spot to park and shop.
The WalMart parking lot outside of Brawley, CA that is my 'home' away from home in the desert is a spacious lot of asphalt covering as many acres as many small towns. There are shade palms and 24-hour security who drive around in a white truck with a blinking yellow light and smiles at you. They are ordered to do so by the store chief because he knows that each day you will spend money in his store and raise his commission and Xmas bonuses to the employees.
The typical day at Walmart, in my case, goes like this. I arrive at 3 am from the desert and park in my favorite spot out back by the mountains of crates where morning traffic won't disturb sleep. I rise at 9 am and drop my car at the WalMart auto service for an oil change. While that's being done there's still time to catch the breakfast special inside at McDonalds. Then I shop for supplies. Sometimes this takes one or two days. Loaded to the gills, my CarV and I return two hours to the desert and not to resupply at Hotel WalMart for another month.
Unlike me, most of the nomads are snowbirds in gigantic RV's who set up in the front parking lot as if it were a trailer court, with lawn chairs, radios, picnics and pets. Many of the families are WalMart hoppers who drive from one to the next en route to certain locations throughout the southwest. There is new breed of WalMart children who are savvy from this circus travel.
Victor Niederhoffer writes:
The indirect benefits of the profit motive.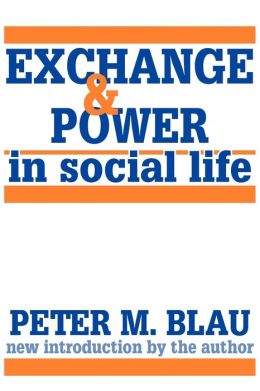 Exchange & Power in Social Life By Peter Blau, 1986 has an excellent discussion of the importance of taking into account both micro and macro considerations in understanding the dynamics of personal and institutional behavior. The reason is that microsociological and macrosociological theories require different approaches and conceptual schemes, and their distinct perspectives enrich each other. He shows that people's attitudes and actions are determined by exchanging gratitude and approval for intangible values like respect and money. He puts much emphasis on economic concepts especially the diminishing marginal returns that come from a colleague of higher position helping one lower on the totem pole. The lower one gains less and less help as he adds additional units of admiration. And the approval becomes less and less beneficial to the expert or higher up. The book covers such areas as voting behavior, intermarriage, group affiliations, friendship, compliance, employment, attraction, authority, competition, leadership, punishment, reciprocity, status, risk versus reward, trust– all in the context of exchanging tangible and intangible values in everyday life.
There are no tables and equations in the book. And the economic concepts used are very elementary and fuzzy. However, I found the book insightful in many areas and quite a nice perspective for thinking about markets.
I wish I hadn't written the chapter on poker in edspec. I hadn't played for 30 years when I wrote it, and all I did was read some books from the gamblers book club, and then write about it as a layman, poseur, armchair geezer. I wasted 5 pages of everyone's time on it. And anyone who knows the game would have seen I was out of my league. I try not to be as ignorant of my ignorance as I once was.
The current issue of Outside is all about the secrets of survival. What it takes to stay alive. I am ignorant on this subject. The only thing I know about it, is from books, that when you're the captain, you're supposed to be the last man out, until you say "every man for himself" as Aubrey did. Also, what I read in L'Amour about always being aggressive at the beginning when threatened with a life saving situation. But people on this site are infinitely more knowledgeable than I on this subject as are all my kids and partner, who all had to spend a few days alone in the Vermont wilderness as part of the Mountain School they went to.
So please, give us your survival things, and comment on what Outside said, so that we can survive better in speculation, a consummation devoutly to be wished, and which the all seeing eye would like to do so many things in this life over again related thereto.
Jim Sogi writes:
Many cases of death in the wilderness are as a result of a series of small stupid mistakes that compound and make what is not a deadly situation, into a deadly one. First is lack of preparation. The classic case is the two hour hike without proper basics such as jackets, maps, water, shoes, compass and the weather gets bad. The party hurries, mistake 2. One in the party gets injured: mistake 3. The parties separate to get help: mistake
4. Both parties become disoriented and lost and panic, running about. mistake 5. Their bodies are found days later a few feet off the path. All stupid mistakes, compounding a nice situation and tipping into irretrievable disaster. It is the same as Chair talks about: a good base of operation. Basic needs of the operation in the wild are adequate shoes, protection from weather, warmth and hydration, and basic navigation.
The second main survival issues are the basic needs of human survival: water and warmth. One can go for days, and almost weeks without food, but without water, hours can bring on death. If the body goes just a few degrees below or above its normal temperature, body and mental functions shut down and the person goes into a stupor. It can happen in 70-80 temperatures surprisingly.
Often, the simple cure to avoiding the above is just to stop. People have a real need to be doing something, and often it is not helpful and leads to disaster. How many parallels there are to trading!
I have a simple survival first aid package. Loss of blood is one of main causes of battlefield death. Unless bleeding is stopped, death will quickly follow often in minutes. Cetox granules go in the wound and staunch the bleeding by forming clots. Pressure and bandaging or sealing with stitches or tape will stabilize until further help. Also in the kit are pain killers. Sprains and breaks are common, and pain killer will allow the party to limp or carry to further help. The commercial first aid kits are often a waste. Water treatment is top of the survival bag list to kill giardia and cryptosporidium that will cause runs and dehydration. A small tarp or space blanket and jacket will provide enough shelter to avoid hypothermia by blocking wind and rain. Tape such as dermoplast or even duct tape can be used to staunch bleeding, make splints and stabilize breaks and sprains. A good flint and steel and tinder and water proof matches will help build a fire to keep warm. That's about all in my kit. All the crap in the commercial kits tend to be useless weight. Most survival situations only last 3 days. By then 95 percent are rescued or dead. Just stay warm, drink water, and keep your blood inside you.
Bibliography:

98.6 The Art of Keeping Your Ass Alive Cody Lundin
Backcountry Skiing Skills Wheeler, Margaret
First Aid: A Pocket Guide Van Tilburg
Glacier Travel and Crevasse Rescue , Selters, Andrew
Deep Survival, Gonzales, Lawrence
Phil McDonnell writes:
About the only thing I can add to Mr. Sogi's excellent summary of survival techniques is to recommend the choice of tinder for the flint and steel technique. I have considerable experience from Boy Scout days with flint and steel. The best tinder by far is steel wool. I believe the reason is that hitting the steel against the flint throws off molten steel sparks which somehow are attracted to the steel wool fibers. In competitions I used to be able to boil a #10 tin can of water in 3-4 minutes.
Pitt T. Maner III writes:
I occasionally watch the Les Stroud Survivorman show and he has some good ideas on the subject. Similar to Mr. Sogi.
For urban disaster he emphasizes having a basic kit stored in a plastic container.

In Stroud's view it is ideal to keep: 1) a week's supply of water and 2) a nice first aid kit (probably doesn't hurt for everyone in the family to take the Red Cross First Aid/CPR course or from another qualified provider. He advises having a 3) crank-up radio to keep in touch with outside world and 4) a shake, non-battery flashlight. 5) Water proof matches, 6) Rope, 7) a Multi-Tool.
During the hurricane season a trip to Costco to prepare for a possible storm is important. Easy to pick up canned goods, water and other items needed. A little wine to share with your fellow condo survivors doesn't hurt either when the power and water go off for a week and you are sweltering without the A/C. I like a big lantern-type flashlight with fresh batteries so you can read a bit at night.
At any rate, Stroud emphasizes staying dry to avoid hypothermia in the wilderness. Exposure is a big risk in the wilds.
Ed Stewart writes:
James has an excellent summary of important points. I will add (or expand on) a few.
First, be very cautious when venturing into new territory. If one is experienced at hiking a certain path or mountain or area, Don't assume "it is all the same" when you go to a new place. Don't assume, "I know how to find my way". I grew up in rural New England and spent a great deal of time in the woods (back country type skiing, hiking, fishing, etc) from a young age. My families home was near a govt owned wilderness area, and over time I got to know the terrain extremely well in terms of having a mental map and orientation, but also things like natural formations that could be useful as shelter, etc. Knowing a wilderness territory is like knowing where the "utilities" are that you can access from any position.
It is very dangerous to generalize such specific knowledge into thinking "I am good at finding my way", a mistake I experienced and learned from.
Wear the right clothes initially, not just in a backup capacity. What is comfortable in ideal conditions (light cotton long sleeve T-shirt, etc) can be a disaster when conditions change. Material that is waterproof and/or maintains insulating ability when wet is always good.
Extreme danger emerges out of "usual" situations and seemingly small challenges. It is hard to see danger without experience. For example a recreational hiker thinks, "that small rock formation would be fun to climb". The problem is, how it looks at the bottom (easy!) is a distortion relative to what one sees close up (unstable rocks, dirt, etc) from a now dangerous height. "From a distance" assessments are not an accurate judge of things for most people.
Focus on external factors that reveal themselves through the five senses. Take the time to observe. Stop and listen. Look at shadows, type of earth you are on, gradient, sounds, smells. Getting into that observation mode, not talking, not focusing on your own thoughts but on what is "out there." Bringing the senses alive to the slightest changes in the environment is a significant survival skill.
Experience coping with blood and guts, both literally and metaphorically, prepares one for survival. Many people are very deceived about survival situations because most of modern life is very safe, sanitized, and compartmentalized. Meat comes in a plastic package. "Someone else" does the dirty work. "Someone else" fixes an injured person. "Someone else" makes things safe and secure. People are squeamish about crossing boundaries, and when confronted with them can panic or become ill. An easy way to develop a natural survival mentality in any circumstance is to look for ways to cross boundaries before one is forced to do so.
The sound of a heavy metal bell can carry a great distance. As I said, I grew up in a very rural area and our home was on a large number of acres. When I was out late fishing, etc, my mom had a very heavy metal bell that she would ring– a sound which would carry for miles and alert me to come home — and immediately, automatically set my orientation. There are plenty of ways that a low cost item like this can be used.
Vince Fulco writes:
Besides some of the other great pubs listed here, the US Special Forces Medical Handbook (a bit dated) can be found on amazon and similar for $10. There is plenty of food for thought for the non-medical professional for when the stuff hits the fan in a bigger way.
Vincent Andres writes:
I remember well one of Reinhold Messner's simple tips.
When in danger, you are yourself the very first level of protection (and also one of the best, since your reaction can be very immediate). So work well on this very first level, and don't count on somebody else doing the job for you.
This is also a very libertarian and Randian tip.
The greatest storm chaser, Tim Samaras devoted his life to unlocking the mysteries of extreme weather (his father placed an ad for used tv sets for him to fix). Then came the tornado of May 31.
The monster storm.
"His mother had given up making him play little league baseball after she noticed that he would spend game time gazing not at the ball but instead at whatever in the sky interested him"
"And if it happens, I die chasing the tornado), I'm going to go out collecting my data."
"The Oklahoma city mortuary director refused to be paid or his efforts. He was doing research, trying to save lives". "Winter (his son who didn't know who his father was until 28 years old ), pleaded to be allowed to stand outside to watch the tornado while the other kids clambered into the basement."
Perhaps Nassim will live and I will die chasing a 10% decline.
Note that the reason for unusual and premature deaths like that of Tim Samaras are usually from romance or getting in over the head about money. Tim was in a small Saturn car rather than the land rover because he only had 10,000 to spend on the rest of the year for all his gas and employees. The son died with him.
Pitt T. Maner comments:
A couple of more quotes from an excellent article by Brantley Hargrove in Dallas Observer News:
'Their deaths have forced the insular storm-chasing community to search its soul. None from their ranks had ever died in a tornado. And this wasn't some amateur yahoo with an iPhone. Samaras was the godfather of this pursuit. Now he and the compacted hull of his white Chevy Cobalt had become the glaring evidence of their own fallibility. If so great a man could not save himself, how could any?'
and
"There's always been chasers who pushed the limits, got too close, and I've certainly done that a few times myself," Robinson says. "You'd think maybe it should have been somebody who did something reckless or careless. It shakes you up when you realize that someone with his experience can end up in that situation."
One of things Samaras loved about the study of tornadoes was that it remains a wide-open frontier. So many fundamental questions continue to go unanswered. How much can the pressure fall inside of a tornado? Why do some mesocyclones produce tornadoes while others do not?'
Okay, I'm ignorant, and don't know anything about the outdoors or subject of survival although all my kids regularly go to such place as the Grand Canyon where you can't leave Anything!!!!! inside the canyon. But I know that Tom Wiswell was very sagacious and he prepared proverbs for us that he felt was the best book he ever wrote. When he'd be playing, about once every five games, he'd shake his head and frown "I'm in over my head, I have to simplify". He didn't lose a game for 25 years. And then he'd say at the end "take care of the draws and the wins will take care of themselves".
The most important business lesson I've ever learned is "Never get in over your head". Oh my goodness, I've lost so many hundreds of millions by not following that. How could you quantify it. You might always have a reserve of at least 1 times the amount that is required to support a position. For example, if you have 10 of liquid capital, never put up more than 5 of it. Whenever anyone offers to provide liquidity for you when you are about to be tapped out, that's the time when you should have been adding.
Richard Owen comments:
Kipling's story with his son and the Great War is an example of people simply not knowing what they were getting themselves into. They should have listened to Kitchener.
That's a general trading and survival point: Do you know what you're getting yourself into?
"James Baker Says Republicans Were Losers in Government Shutdown"
Why does it always play out the same with Zachar's "your own man says you were out" coming into play. And Kostelanetz "useful idiots" out of woodwork, and the impartial government organization weighing in on the part of more agrarianism.
Gary Rogan writes:
When else is "your own man" useful but in these types of situations? They come out because their designated role is to stab "their own side" in the back when there is a choice of direction for that side. When does the sage offer his most damaging pronouncements? Whenever there is something to decide or support a decision just made so that "everyone" knows that agreeing with the forces of darkness was the sensible thing to do.
It begins with a new uncertainty, we're going to attack Syria, we're going to default on our debt, a Middle East fight, in conjunction a 1 1/2 % decline or more in stocks or bonds then fighting between the conservatives and the liberals a call by Buffett and Krugman for government intervention and more service revenues. A resolution with a big stock market rise to new 20 day highs an end with blame being put on those who wish lower service revenues and reduced intervention and unanimous agreement that we should never strive for reduced intervention again, and tea party types must go back to caves. How would you improve this or possibly profit from it?
Anatoly Veltman writes:
But of course crisis starts on the way up. It's been said that no market has ever topped because someone sold massively short at the high. Any decline from the high is merely profit taking, not new shorting. So the beginning of crisis is such overvaluation that's liable to cause aggressive profit taking.
Gary Rogan writes:
The way to predict the quick resolution of the next crisis is to figure out who is in control of the mechanics. While there was some ambiguity in this one, John Boehner played a truly masterful role in its handling and supposedly (although not by all accounts) received a standing ovation and no blame in the end by most of his tea party opponents, a deliberately induced case of the Stockholm syndrome. Next time he initiates a crisis (and there will be two opportunities early in the new year) bet on a timely resolution, and this time probably a couple of days before the deadline, as in this last one he was almost by his own admission compelled to give his tea party "friends"/antagonists as much rope as was needed to supposedly hang themselves and this will likely not be the case in the future.
Kim Zussman writes:
Doesn't seem that ambiguous.
When the Organizer and his operatives said to worry the market worried. When the conscientious objectors gave up it went up.
We were re-elected and you will go quietly.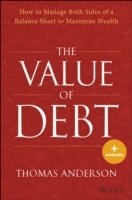 The Value of Debt by Thomas Anderson is a good book for any individuals to read. It makes the point that most individuals don't have enough debt. The average for companies is 50 % of assets. No companies amortize their debt but all pay interest only. The ideal debt ratio changes as one ages, but a rule of 25 % of debt to assets is recommended. Anderson points out that debt has many advantages in providing liquidity, insulating from crises, and capturing the spread between cost and return, and availability for one time purposes including helping kids out on the path to life. He recommends that everyone set up an asset based loan facility. He recommends 50 % of assets as a good ratio. It's a good book for parents to discuss with their kids. The book is written for the layman but the author bases many of his discussions on Ross, Westerfield, and Jaffe's Corporate Finance which seems to have good academic distillations of many of the topics covered in the book.
Richard Owen writes:
It sounds like a good book. I believe the thesis is probably correct… except for the practicalities.
I am not aware of any providers to the consumer at a bulk level of either secured or unsecured long term revolving credit facilities of either fixed or floating form.
Of course, there is the mortgage facility in the USA, but most people have substantial debt in this regard already.
Also, as a consumer it is hard to ring fence one pocket of borrowing, unlike for a corporation. In the USA, walking away from your mortgage affects everything else in terms of credit score. In the UK everything is recourse to your mortgage.
The Offset mortgage in the UK is marketed like a personal revolver but the small print makes it entirely unusable in such a manner due to stated repayment channels and penalty fees and so forth.
The problem also is that an individual can typically only possess capital markets assets or a small private business stake. Borrowing facilities for equities tend to be low quality and borrowing for small businesses or stakes therein quite expensive.
I was at an NHS hospital the other day and chatting with the student whilst the doctor disappeared. He was American and funded from the US system. His five year course was funded at USD 65k per annum at an 8% interest rate with federal loans. That sounds horrendous to me.
How often has one been in the position of Nick the Greek vis a vis the markets. "Mr. Market, I have to let you go". "Near the end of his life, Nick was near broke and playing $5 limit draw poker games…. 'hey, it's action, isn't it?'". Thereby proving once again Artie's admonishment "all gamblers die broke".
The consilience of the Nobel to Shiller and IBM reporting earnings and IBM dropping 7 points from the close reminds one of how careful you have to be in developing systems based on past data.
How many things are wrong with Shiller's data. For one, they didn't report earnings in many of the time periods he uses. For another, they reported them 4 months late. For another, the earnings series are adjusted many years later. For another he's using average of 10 year earnings and 10 year prices, to come up with his p/e. Okay, it doesn't take account of expected earnings the next period. It doesn't take account of the movement up from the end of the year when reported earnings are better than expected and the move down when reported earnings are less than expected thereby giving a 100% change that the low p/e will show superior performance but certainly not feasible to implement. And of course the best estimate of the p/e is the current level not the level 10 years ago. Yes. Earnings and prices are a random walk in changes not levels. And yes, the use of averaging introduces spurious serial correlation as working pointed out. But yes, even for those who know that when the stock price has a tendency to go up in the period before the report, and it's statistically significant, you can't use it or make money with it. Because yet, like IBM, when the earnings are bad, they often report it earlier than the due date. So you're waiting for the report date, knowing that prices are going up, but then they report early, (perhaps the flexions acted), and you get caught with the down 20% price move even though the move up to the estimated reporting date shows positive correlation with the forward. I.e. you can't make a profit with it even though there's a extraordinary regularity in the past data.
It makes one wonder why the Nobel was given to a chronic bear when the reason the Nobel prize is so high is they put much of their endowment in the triumphal trios' drift upward in equities from 1$ in 1899 when they started to 30,000 today, etc.
Richard Owen comments:
Only the Chair could pack so many statistical anomalies into a handful of sentences!
Perhaps I have misunderstood the use of Shiller PE, but the traumas you describe apply to reasonably mediumish timeframes, whereas Shiller's work is typically discussed in the context of long range endowment allocations of Yale type money to broad indexes. Whether it is even then a useful tool is a different question. But hasn't a very low shiller PE typically coincided good prospective long range returns? But the issue being one would sometimes have to wait half a career or so to be proven right.
Ben Graham did similar work but discarded it as a means of allocating capital as the Baconian issue caught up to it. Grahams issue was the other side of it: exiting on a high shiller PE with a decade of bull market to go.
The good one forbid that all the money saved by the shut down should be disseminated to the public in form of lowered service rates. No politician would even dare to suggest that the moneys of all the furloughed employees not paid should be given to public. But one group that is truly hurt by the shut down is the Exchanges. Now the releases of the random government numbers like claims, and CPI, and durable goods and housing will not be released so the public won't be able to do the wrong thing and churn their accounts, and the flexions will not get the information first and be able to front run the public. It isn't cricket. There should be a law.
George Zachar writes:
Due to a technical seam in the funding mechanisms, the claims number IS being released every week.
From Anatoly Veltman:
I just saw this Weekly SP chart, and it's honestly… Ugly (link).
I can't imagine how we're supposed to be Bullish on such chart. Mock me all you want, I am no buyer here, sorry. I'll probably miss another tremendous growth opportunity.
Victor Niederhoffer comments:
Needless to say my silence about the chart interpretations should not be taken as acceptance. And aside from the ecology of markets, deception, avoidance of fear, relation to music and barbeque and sport, longevity, board games, etc, the whole genesis of this site from its founder was to avoid such mumbo jumbo.
Gary Phillips writes a poem:
beware of greeks bearing gifts
and single data points
they support a myopic view
and play into the hands of the deceivers
at any given point in time
an equally compelling case
can be forged in either direction
depending on one's bias
the thing about charts
is that they fail to let one see
the markets for what they are,
but instead, for what they appear to be
Kim Zussman writes:

Charts! Charts!
Like musical Tarts
The more you looks
The more it smarts
So look away
From Siren curves
Or you will get
What you deserves
anonymous writes:
I refer everyone to Bruce Kovner's quote regarding the utility of charts below. If you have a better track record than he does, then you are entitled to mock his wisdom. I will gladly wager that no one who is reading this comes anywhere close to his long-term, continuous, audited track record.
There is a great deal of hype attached to technical analysis by some technicians who claim that it predicts the future. Technical analysis tracks the past; it does not predict the future. You have to use your own intelligence to draw conclusions about what the past activity of some traders may say about the future activity of other traders.

For me, technical analysis is like a thermometer. Fundamentalists who say they are not going to pay any attention to the charts are like a doctor who says he's not going to take a patient's temperature. But, of course, that would be sheer folly. If you are a responsible participant in the market, you always want to know where the market is – whether it is hot and excitable, or cold and stagnant. You want to know everything you can about the market to give you an edge. Technical analysis reflects the vote of the entire marketplace and, therefore, does pick up unusual behavior. By definition, anything that creates anew chart pattern is something unusual. It is very important for me to study the details of price action to see if I can observe something about how everybody is voting. Studying the charts is absolutely crucial and alerts me to existing disequilibria and potential changes.
Gary Phillips writes:
Indeed, I look at 22 charts on 4 screens myself. But, what I should have said while in my rush for cynicism, is no one single chart stands out and provides me with a competitive advantage or a forward-looking view of the market; at least not in the time honored edwards and magee kind-of-way. But when charts are related to a broader network of market events, themes, and correlated markets, etc., and provide (to borrow from the chairman) a consilience, then one can assess the departures from value that govern trading opportunities. which is what, I may say, you do so well.
Victor Niederhoffer adds:
Please forgive my not using the term "armchair speculatons" or "furshlugginer" with reference to all those untested hypotheses and impressionist descriptives but not predictive things about chart movements and also ideas about secular bearish markets when we are within 1% of all time high, and a Dimson 1 buck in 1899 would have risen to 60,000 at present.
Scott Brooks writes:
I say this respectfully. Vic and I have jousted on this front several times (and I believe the back forth has always been good natured). But my overarching point on secular bear/bull markets is valid to the average investor.
The extreme highs and lows we've experienced since 2000 is all well and good for the speculator who can take advantage of the market ups and downs.
But to the average 401k investor, 2000 - 2013 has been the lost decade (plus 3+ years).
Yeah, they've continued making deposits and benefited from DCA'ing. But for far too many of working class Joe's, there is very little gain outside of deposits.
The trader can benefit from the market movements. Johnny Lunchbucket has no idea what to do except to move his money around chasing last years returns, and after a few years of that, he is just flat out frustrated. Johnny Lunch Bucket and Working Class Joe do not care that the market is near all time highs. What they intuitively know (maybe even only on a subconscious level) is that even though the market is near all time highs, they've lost something far more important–13+ years of time for that their money should have been, but wasn't, compounding.
I'm not trying to be contentious with the Chair….I'm just trying to present a different POV that many on this list never experience….the plight of the average investor.
Gary Rogan comments:
Scott, the average investor is handicapped by having the urge to sell low. If you sold during the 2008/2009 lows and waited to get in you are certainly left with a very negative impression of the market that feels like a bear market. The only feasible way for an average investor to think about the market is to look at their 45 or so year workspan as the period to evaluate market performance. 13+ years should mean nothing in that frame of reference. Now, if you start investing when you are 55, it means a lot, but you are doing the wrong thing so getting the wrong impression comes with that.
It is true, in my opinion, that the market today is expensive by such measures as total capitalization to GDP ratios. This is somewhat likely to limit returns in the next 15 years although it means very little for the next say 7 years, but within any 45 year period starting from 45 years ago to 45 years into the future market returns are likely to remain close to their historical average (barring a major calamity). The average investor who knows next to nothing should learn this very simple behavior: put a certain percentage of your income into stocks every year, and stop complaining.
Scott Brooks responds:
The best thing that the middle class working man who who is NOT eligible to invest with top tier money managers (due to accredited investor rules) and is stuck with 15 expensive mutual funds in his 401k or his cousins fraternity brother as a broker or some State Farm guy as his insurance agent, is TIME.
Over time he can make handle the ups and downs. But the fact that the S&P peaked at around 1550 in '00, and is now in 2013 getting ready to hit 1700 means he wasted 13+ years with less than a 1% average annual growth rate. Sure, he picked up a point or two in dividends and maybe benefited from DCA'ing….assuming he wasn't one of the many that stopped putting in money into their 401k's for whatever reason (got scared, saw his pay cut or his job outsourced or his spouse got laid off….or whatever)…..but when you subtract out management fees and 401k fees, he almost certainly netted 1% and maybe less.
That my friends is a secular bear market…..and that's the world that 90% of America has lived in for the last 13+ years.
We gotta remember that people on this list are not like the rest of the country, and it's easy to lose sight of that.
I hope it is clear to everyone that I don't pretend to be something that I'm not. I don't pretend to be a counter or even a trader. I'm a simple man who was raised in a lower middle class world and 90% of my family still lives in that world. I'm not trying to raise anyone's ire with these posts. I'm just trying to shed some light on a subject that is very real…..
And maybe somewhere in my words there is a way to create even more profit for those of us that are blessed with:
1. a brain that works better than 95% of the population and
2. have a burning desire to use that brain to it's fullest.
Shiller got the Nobel Prize? I haven't read his scholarly papers, but from what I have read he seems prone to making blatant errors in his statistical thinking.
A common theme of his errors was to take N heavily overlapping intervals and sort of pretend that they were all independent observations. In one case he took annual stock market levels for ~30 years ("x") and compared them with the retrospectively known "present value of future earnings" ("y") summed over the following ~50 years. He then claimed that the market was irrational because there was a lot more variability among the "x" numbers than among the "y". He failed to appreciate that really the "N" for his "y" values was approximately one.
The other supposedly big insight that he had was to smooth the S&P earnings over a 10-year period to come up with a valuation metric that's averaged over the economic cycle. That's fine, but Nobel-worthy? Probably Larry Williams has come up with dozens of indicators of that sort.
Victor Niederhoffer writes:
He also concluded that the stock market is much more variable than dividends and is therefore irrational. I guess they had to give one irrational person a Nobel and another rational person a Nobel. The terrible thing is as Tyler Cowen pointed out vis a vis the choice between the two frond runners for the Chair, one is worse than the other. As Sholem Aleichem would say, a plague on…
Richard Owen adds:
Mr. Shiller's work is used all over the world. It is quoted by near every stock picker fund manager and used by many in their allocations.
People state Shiller's work was "obvious". Similarly perhaps Kahneman. All this, whilst understandable, seems a bit rum. Their insights came at a time when they were heterodox to the consensus. And if his data was limited by reality, he still slugged out a conclusion. Surely that is a good thing?
If Shiller's work was easy, then good for us all that an economic Nobel is on the shelf for all of us to claim should we wish. But perhaps it only looks easy in hindsight?

I should imagine felt somewhat of a buzz that he could out-think the Nobels, and made a fortune from it. Professor Shiller got worldwide acclaim and academic pedigree. Both seem satiated. Perhaps Mr. Seykota is in fact correct that everyone gets what they want out of the market?
Stefan Jovanovich writes:
Do the site readers who have Charles, Kim and the Chair's understanding of statistics have any thoughts about the fact that "earnings" changed their definition after 1913? Before that date they were, for all practical purposes, actual cash dividends because corporations did not have income tax returns. In the late 19th century it would not have been enough for the S&P's dividends to be comparable to bond yields; they would have had to be nearly double for equity securities to be seen as sound. To those of us in the bleachers still suffering from the Pirates' defeat, it seems fairly clear that neither "dividends" nor "earnings" can meet Professor Shiller's test of rationality for the entire period for which he collected data since the game changed from rounders to baseball after the 3rd inning.
It also occurs to those of us crying into our popcorn that the influences of "book value" only become important after the IRS becomes a stakeholder in the earnings of corporations. If you as an owner/promoter find yourself unable to maintain the payouts that were once "normal", the logical and rational move is to persuade the buyers of your securities that they are not just buying earnings and dividends but also assets. The Morgan Bank were meticulous about identifying the physical security for railroad debt - the deeds, trackage, mineral rights, etc. - but they made no assessments of the "value" of those assets. "Net book value" is not a term you will find in their accounts. Yet, magically, by the 1920s the term begins to appear and by the 1950s the Oregano and others have made it a metric to be engraved on the tablets of sacred financial wisdom.
Richard Owen writes:
This is a great explanation of the money system. But the labeling of it as fraud seems quite a leap. To take just one point: the idea the fed has private shareholders. Sure, when the fed was originally set up, it was a concession granted to the participants of good value. But so was the nuclear and broadcast industries and oil rights and so many other things.
The UK bought out the boe shareholders post war. The USA they remain. However, I believe the fed has a profit sweep to the treasury so the balance sheet expansion is of low incremental profit value. Indeed the shareholders might even get a fixed coupon on par value thus it is not much more exciting or nefarious at this point than holding an 8pc government bond? But I am not sure.
The reason why the fed shareholders have never been published line by line (if this is correct)? I am not sure, but it probably is just a bunch of major banks and the 8pc on their stock is a tiny fraction of total profits. And holding the stock is perhaps is admin quirk for being a dealer or something?
As to the idea of a world without fractional reserve banking. It is possible, but a totally different economy. General Electric can either hold its working capital as subordinated creditor to a bank or cut out the banks and hold the mortgages the bank holds instead. Each has different merits, but currently not many engineering firms will accept a pile of New England mortgage certificates as down payment for a jet engine.
Stefan, is it like that? Or is there misunderstanding here?
Stefan Jovanovich writes:
Richard raises the central question that had Americans literally at arms with one another long before slavery was a political issue of any greater importance than the Grand Bank's fishery. What is money and what is credit? What is the ultimate payment unit of account for those who want to be Keynesian traitors to the greater good by just holding cash? The Constitution offered the answer but most Republican-Democrats and a good number of Whigs quickly found that they did not like the answer. They still don't.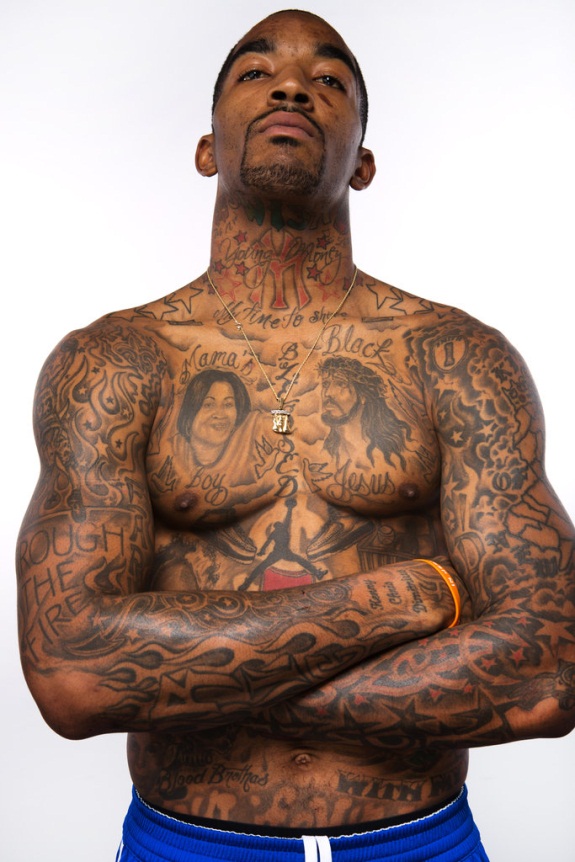 One of the worst things that happened to the Knicks last year were the lucky end of game winning shots by Smith. He won two games with the shots and lost at least a dozen near the end. He was told by Woodson to pick up his pants so they didn't show the ass, but he still partied hard until the wee hours during the playoffs and cost the team the loss.
It's exactly like the hail mary of the big rise in the stock market during the last hour of the day after a big decline. Yes, it bails you out for one close, but it sets up for horrible declines the next time. One becomes complacent with the big declines and hopes that Smith or some such will come up with a hail mary and bail you out. But the man has a weak character with the pants way down, and the partying and relying on him or a last minute rally for a win, is bound to lead to disaster.
I predict that until the Knicks bench Smith, they will have one of the 5 worst records in the leagues.
Susan just went to a conscious capitalism conference that she supports and heard this story from Nick about how a letter to customers admitting his failures and asking for help saved his business. I believe there are many lessons here, including the importance of keeping in touch and honoring your customers. Every business should treat their customers as good friends, I think. What do you think?
Craig Mee writes:
I found this article about ten attributes of a good friend. Maybe these are good ideas for keeping in mind when building your relationship with the markets as well.
1. Keeps your secrets (unless you are about to harm yourself)
2. Defends you
3. Gives you good advice
4. Listens to you
5. Cares about your well-being
6. Does not change how they treat you based on other people's feelings about you
7. Tries to help you when you need it
8. Shares personal things about themselves with you
9. Tells you when you are wrong
10. Gets over disagreements without getting crazy revenge
It also makes me think about how sometimes Mr. Market talks to you as a friend and you don't listen. Most of us treat him as an enemy. What if he is, in fact, a friend, but our insecurities and weaknesses let us down in building a strong relationship with him.
There stands Mr. Sogi's 1650, attractive as a stone wall.
Jim Sogi writes:
It's the "1650 Blues"… sounds like the name of a blues tune. However under the improvisation rule, no rendition should repeat the prior performance exactly.
2013-10-09 16:00:00 1656.25 1656.75 1648.25 1650.50 291418
2013-10-09 15:00:00 1653.25 1656.75 1651.25 1656.50 267649
2013-10-09 14:00:00 1645.50 1654.75 1645.25 1653.50 324510
2013-10-09 13:00:00 1646.75 1649.00 1644.75 1645.25 167887
2013-10-09 12:00:00 1645.00 1647.50 1640.00 1646.50 369039
2013-10-09 11:00:00 1651.25 1652.75 1644.25 1645.00 414612
2013-10-09 10:00:00 1653.25 1655.00 1646.75 1651.00 299764
I had to intervene yesterday when David Stockman gave one shibboleth about the coming armageddon after another advising people to put their money under the mattress, and to anticipate tremendous increases in interest rates, and the end of civilization all caused by the increase in the Fed's balance sheet.
I hated to have all the junta attendees nod in agreement as this ruinous guidance, similar to the chronic bear at Barrons, sunk in. At most such epicylic presentations, none have the courage to get up to present an academic, or empirical, or systematic rebuttal. But since it's my junta, I felt I had to point out that the scenario he envisioned was rated at 1 in a billion by market options, that following his advice over the years would have led to multiple bankruptcy and poverty, and that the fears he discussed in recent years were not any greater than those that occur on average every other year.
I referred him to Dimson and Ibbotsen, paid him his fee, and felt like Odysseus coming home to Ithaca to find his home overrun by imposters and suitors of the wife. It's my junta, but the economics editor of Barrons moderates it now, and he's one of those who believes that 6% interest rates are a good average for the next 10 years, as used by the "impartial" congressional budget committee.
In any case, one of the shibboleths most often bandied about is that the POMO from the Fed is the cause of all the market rises. Indeed many anecdotal reports on such sites as Zero have limned this theme. Easy way to make money. Just buy on days that POMO is in play. The days they buy the bonds and mortgages and the amounts are announced in advance on the Fed web site to give an aura of non-flexionism to it all.
But, have you tested it one wants to ask. I did with the assistance of Tim Hesselsweet.
Let's divide the days up three ways big QE buying, small QE buying, no QE buying: number of obs were 406, 258k, 144, respectively. The average move is up for each of the days and each of the afternoons. But the greater the QE, the less the average rise, but for the whole day, and the afternoon following the POMO. The average change respective: 8/10 of a point, 1 point, and 1.4 points. Where there was no POMO, the market went up the most. Thus, another mumbo jumbo, and easy way to make money, and untested reason to hate the system bites the dust.
A Pair of Pants in checkers occurs when the opponent's king is between your two checkers on the adjacent row above and below
0
X
0
The market often puts you in a pair of pants. Say you have a good position and you're long, and you're willing to buy a few points below, but you'll take your profit if it goes up a few points. Like today. But the market refuses to go down or up to let you win.
What other plays from checkers or chess resonate in the market? And can we learn something from them.
The pair of pants reminds me of the CTA who's down much for the year. He doesn't want to show a really good return for the month because his investors will get out. But he can't show a bad return either or else, the attorneys and vultures and clearing firm will be after him.
Anatoly Veltman adds:
It seems Chair totally forgot about the flying king of non-British checkers variety. The pattern played out perfectly courtesy of the latest FOMC surprise: the market flew exponentially to a record, driven by the news of the day — only to fly out the other end on logical wave of value-oriented profit-taking. In checkers, that combination is often used to END THE GAME.
Alan Millhone writes:
Hello Anatoly,
Checkers is like the Market — you can study both forever and yet never figure out or master either. Either may master you.
Regards,
Alan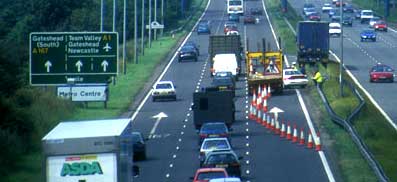 There is a strange law of traffic congestion which says that after an accident has been cleared, there is still congestion at the site. I believe this goes beyond people slowing down to see what happened in the accident. Perhaps I am wrong. One notes that prices are extroardinarily jumpy today just as if there was an employment number that was announced at 8:30 when prices jump by 1 standard deviation on average in the second. Gold at 8 am was 1306, then at 8:10 it was 1322. The S&P was 1671 at 8:10 and now 1664 at 9:00. Similarly for other markets.
If this is a true phenomenon, what is the explanation. Or as Cootner or Harry Brown would say, these are just properly anticipated random moves that palooka onlookers confuse as regularities.
For the first time in history we have a plunge encouragement team.
The next meeting of the NYC Junto will be tonight, Thursday, October 3 at 7:30pm.
As usual it will be held at the Mechanics & Tradesmen Library, 20 West 44th Street, NYC.
The main speaker will be David Stockman, former Congressman, former Director of OMB, businessman and author.
He will be speaking about "the Corruption of Capitalism in America."
All are welcome.
"Business Insider: The Stock Market Looks Like 1967 All Over Again"
A chart overlay showing similarities between the S&P in 1993 and this year appears below in this article. I have seen other overlays by the bespoke group showing almost exactitude with this market and I believe 1926 or some such. Harry Roberts, where are you, with your proof that random charts look just like stock market charts. What are the chances that such idempotent overlays would occur by chance if you could pick out the closes match over the last 93 years or so.
Rocky Humbert adds:
And 1954 too. From that link:
U.S. stocks are trading virtually in lockstep with 1954, the best year for American equity and the time when shares finally recovered all their losses from the Great Depression.

The Standard & Poor's 500 Index's returns in 2013 are tracking day-to-day price moves in 1954 almost identically, according to data compiled by Bespoke Investment Group and Bloomberg.

In no other year are the trading patterns more similar to 2013 since data on the index began 86 years ago. The correlation coefficient between this year and 1954, when the benchmark gauge rose 45 percent, is 0.95 out of a maximum of 1.
Kim Zussman writes in:
Using SP500 weekly returns for 2013 (Jan - Sept), checked correlation of these 39 weekly returns with weekly returns of prior 39 week periods back to 1950.
Here are the 10 most correlated:
Date Correl Month
09/30/13 1.000 9
01/05/70 0.506 1
04/11/55 0.506 4
02/19/80 0.482 2
07/26/65 0.479 7
11/12/12 0.476 11
07/21/97 0.450 7
06/21/04 0.448 6
09/21/64 0.436 9
04/08/85 0.431 4
The current 39 week period correlates perfectly with the current 39 week period.
Next closest correlation was the period ending January 1970.
The most correlated Jan-Sept period ended Sept 1964, which along with $7.95 will buy a cup of coffee.
One of the shibboleths that come down the road at end of month is that "there will be 27 billion of forced buying by pension funds as they re-balance their stock and bond portfolios at end of month". Has one tested it? I figured I would.
Moves in stocks and bonds last two days of month
based on previous moves month to date in stocks and bonds
moves last 2 days in month
Prev moves In Stocks In Bonds
Both up +0 -0
Both down +0 +0.3 t = 1
S&P up Bonds down +0 + 0
S&P down Bonds up 8 points t =1.7 + 0.4 t=1.6
About 30 observations each row, from 1999 to present.
One of things that all good board players know is that they should keep looking one move ahead in their game. Don't only look at what your move is, but also look at what the likely move of your opponent is, and what you will do, and he will do. Keep pressing and looking forward. The number of moves to look at is an exponential and keeps rapidly increasing. The good checker player often looks 100 moves ahead, and many of the standard positions and variants thereof look 50 moves ahead. The good computer programs in chess look at 7 of 10 moves ahead for all possible moves involving billions of possibillities.
In Markets, one is often faced with what looks like a nice expectation for a few hours, or minutes ahead. But. But. You might not be able to get out then. Liquidity might dry up. It might be before an annnouncement or a transition in trading, or the bid and ask might widen. If you look at what the expectation might be then, and thereafter like the good board player, you might curb your enthusiasm or increase it. But looking ahead more and more time periods is always good.
My grandfather Martin was a language genius who spoke about 30 languages. He was court interpreter at the start by faking that he knew Yiddish and Russian when he was waiting around bankruptcy court for real estate to buy without cash. He needed the 5$ he got from the gigue to pay for ice skating lessons for Artie. Artie on his 40th birthday gave himself a special present. He bought himself his first tennis lesson that he could afford. A $3 lesson with Phil Rubell. The grandfather was very acerbic and was chagrined that the court clerks got double the salary of the interpreters. So at 68 he took the court clerks test, and got the second highest mark. In any case, at a time like this, he liked to say, "in their quiet way, stocks have arabesqued down 30 big points (S&P), and I think the path of least resistance is back above the round number".
And on a day like this Birdie his wife, who he proposed to the first time she bent over and took stenography for him, "I have to know now or I'll never ask you again", (her job was silent movie pianist, and that helped her in the stenography), liked to say "Martie, I see the market is way up— you look mad. I hope you weren't, how do you say it —- 'short'".
Jared Albert writes:
I imagine that the readers of this site could put together quite a few wonderful comments that significant other's make about one's troubles trading.
My wife told me to not be an idiot and just double my size as I was already sitting there, when I suggested that I would split the account and teach her to daytrade.
She also likes to assure me that there is strong support at zero when she see that the market is down.

The Prisoner's Dilemma is very well analyzed in the highly recommended very technical book, Evolutionary Dynamics by Martin Nowak.
The two by two payoff matrix:
Remain Silent Confess

Remain Silent -1 -10
Confess 0 -7
shows payoffs to you if you and your colleague have committed a crime. The D. A says that if you confess and your colleague doesn't, you go free. But if you don't confess and he confesses you get 10 years in jail. But if you both confess you both get 7 years in jail. But if you both are silent, you both get just 1 year in jail because they can't prove anything.
The problem is that you do better by being disloyal to your partner. And so does he.
Rapaport has a very good solution to this problem if you play the game repeatedly. It has many applications to trading. If you are a flexion and you have inside information, perhaps from being one of the hundred people receiving economic releases in advance on a need to know basis, and your conspirator is a trend follower, or someone you are revealing the news to, as so often happens, you do better if you act but your colleague doesn't. Same for him. But if you both act, you'll move the market and the opportunity will be lost.
What other situations in markets can be modeled by the prisoners dilemma, and how do the solutions that Nowak and Wiki discuss illumine our trading, and enlighten us as to the disadvantages we face.
Tyler McClellan adds:
Freeman Dyson published a short paper in the last year or so that supposedly showed a very unintuitive and until then unknown solution to this game.
"Iterated Prisoner's Dilemma Contains Strategies the Dominate and Evolutionary Opponent"
Stefan Jovanovich writes:
The speculations about the Prisoner's dilemma too often omit the fact that the criminals both belong to the same tribe. The criminals' choices of rat/don't rat are bounded not only by the lesser/greater punishments by the prosecutors but also by the rewards/punishments offered by the gang/group. When the group's incentives are included in the calculations, the conspirators will, as wise guys, follow the logic of silence. That is why successful Federal prosecutions of organized crime that depend on informers have to offer the additional incentive of bribery. An offer of lesser punishment is not enough.
Pitt T. Maner III comments:
And the game rules and risk/reward payouts in open systems would seem even more variable and subject to interpretation/enforcement depending on the players involved.

This article has two viewpoints on some recent data: "it's suggestive" vs. "overwhelming"
…"Does a burst of ETF trading in the same millisecond of the Federal Reserve's policy statement raise an eyebrow? Sure. Is it indicative of a leak or insider trading? Not necessarily. For that, you'd need something besides numbers on a chart."
And this is one of the latest papers on the subject which might be of interest:
"Penn Biologists Show that Generosity Leads to Evolutionary Success"
"Last year William Press and I proposed the 'extortion strategy' in the game of Prisoner's Dilemma, enabling one player to maintain a dominant position over the other," said Dyson, who is retired as a professor of physics at the Institute for Advanced Studies in Princeton, N.J. "One year later, Stewart and Plotkin turned our strategy upside down and showed that it enables one player to coax the other gently toward collaboration. They understood our strategy better than we did. They reached by rigorous mathematics the happy conclusion that, in a game between ruthless antagonists, generosity wins." '
Richard Owen writes:
It always seems to be that the merits of a mathematical discovery aren't enough by themselves. The closed system needs to be extrapolated to the wide world. Thus a specific proof about a mathematical game is assumed to show that "it pays to be generous in life." As if, without the mathematical imprimatur, this might be held in some doubt. That particular habit of taking results proved in a closed system and extrapolating them to the wide world is probably particularly relevant to the investment field.
Jim Sogi adds:

I definitely like this author's approach to game theory using a spreadsheet to tally levels of factors similar to a plus minus decision list. The approach can definitely be used to quantify market information and decisions. It breaks down multi factored complex decisions into manageable quantifiable choices which are tallied to arrive at the big decision.
Cyril Burt was very competitive at the age of 85 with the Wisconsin identical twin studies. And whenever the authors came up with a larger sample than his, he liked to add one or two sets of identical twins to the sample.
It was very hard to redo all the factor analysis by hand and he might have used some of the same numbers, but it didn't change any of his conclusions (i.e. that identical twins on almost all measures were about as different as testing the same person twice).
He was very courtly and liked to hold the arm and walk all attractive females to the subway at the age of 85.
The Fed announcement is a horse from the same garage. Never to be upstaged.
You have to admit that it's amazing to see gold go up 4 1 /2 % or $ 63 in 3 1/2 hours on a delay of the tapering by a few months. Since gold has been around for thousands of years, and is a store of value, a useful commodity, and an inflation hedge, you would think it had more of a base of operations that it seems to have.
Craig Mee writes:
Is this Fed move a culmination of all the bailouts since '97, a pinnacle of their "success"? Can their position be deeper or more all in. Is it a total disruption of market ebbs and flow or just another ebb and flow? Along with major bank or other insider plays (has this got larger in itself over the period?), where is it going for asset prices from here? Is gold up large with equities a vote of confidence for equity traders or just the opposite…
How do you solve a problem like stocks
It climbs to a high but opens down
But it's Fed day and it likes to tare up
It whistles at the star of 1700 and its been up 11 days in a row
The Dax is singing in the chapel
How do you catch a cloud and pin it down.
It is interesting to reflect that out of 37 open market meetings since the beginning of 2009, 11 have closed the day before at a 20 day high versus just 3 at a 20 day low. That might seem unusual without the knowledge that since 2009 there have been 292 separate 20 day highs and only 95 20 day lows. Thus 25% of all days have been at 20 day highs since 2009 but 30% of the open market day precedings have had that honor. A most insignificant but interesting difference and framework.
Jeff Rollert writes:
I had a long discussion about this with someone internally yesterday.
Writing and "doing" concurrently in a team is a very difficult organizational exercise, as ideas and implementation folks have different time frames frequently. I've seen similar dynamics with pilots and racing skippers with their navigators.
Steve Ellison adds:
I found that even talking about my trades introduced subtle motivations that I did not believe to be performance-enhancing.
The following paper may be of interest to you. It explores allocation limits for single and (symmetrical) multi-asset cases (in the context of blackjack, as a precursor to a further, pending paper on this focused on capital markets implementations).
In short, the paper goes into maximizing risk-adjusted returns (as opposed to simply seeking to maximize risk, all else be damned), so as to construct money management strategies that are mathematically optimal in a risk-return context (e.g. MAR ratios, etc.)
The techniques are things that are not only germane for any portfolio of assets (save buy and hold) but even more so for those where portfolio insurance (or some other measure of tapering commitment is involved, such as leveraged ETFs or inverse ETFs) where we find there is an (risk-adjusted returns optimal) upper bound in terms of percentage commitment, and it is not only < 100%, it is < the growth-optimal point (Often referred to as the Kelly Criterion — herein we specify two other points on the growth function that are optimal in terms of risk-adjusted returns).
An article in honor of Jeff : Amarillo Slim plays Bobby Riggs in Ping Pong with Coke Bottles.
"Amarillo Slim Hustles the Hustlers"
Jeff Watson writes:
Some take aways from that most excellent article.
"Once again I proved that you can make a living beating a champion just by using your head instead of your ass. The easiest person in the world to hustle is a hustler."
" So I practiced and practiced until I could hit the ball over the net every time, and right then I knew that Coke bottle was going to make me a boatload of money. "
Sometimes, you need a stall. This one was perfect………………. "Let's get it on!" Lefty said. "No," I said, savoring the moment. "Let's post our money and play thirty days from now. I need to practice a little, now that I see you got yourself a real-life Ping-Pong champion."
" I am not interested in speculating, nor am I interested in making a small score. You see, friend, when I make a wager, the bet has already been won. And if I'm gonna win, I sure as hell want to break somebody doing it."
" I like to bet on anything—as long as the odds are in my favor."
"….I also learned that there are people who love action and others who love money. The first group is called suckers, and the second is called professional gamblers, and it was a cinch which one I wanted to be."
" If there is one fatal flaw, the Achilles' hell of every gamble, it is hubris. No gambler ever wants to lose face, and I have used that psychological edge to my advantage. All I have to do is play to a wealthy man's ego, and not only can I get him to gamble, but I can get him to gamble with me for life."
I can't even count how many market lessons are contained within that story. But then again how much money did my own hubris cost me over the years?
I went to a lecture on the hidden waterfront of New York, where containers, boats, and docks handle the biggest port in world. There was a good example of productivity started by Mclean, a trucker waiting for delivery of goods on a boat. He figured it might be good to provide a standardized flat size container that could be loaded on and off by cranes. The results. In 1965 there were 15,000 long shoreman handling, let's say, 50 million tons of freight. Now there are 1,200 comparable long shoreman handling 750 million tons of freight. (the ratios are right, but I have to check the base). As an aside, the waterfront is a very highly paid profession with about 500,000 workers there now making an average of 150,000 a year. A long shoreman makes 150,000 and a pilot 300,000. A great job for a nautically minded kid.
Stefan Jovanovich comments:
McLean put the idea of cargo containers and container ships into practice when he got out of the trucking business and bought the Pan Atlantic Steamship Company which became Sea-Land. For whatever reason Willie McCovey and Henry Aaron's birthplace has been for the 20th century what Boston was for the 19th - the place where American maritime innovation flourished. By the time McLean sold Sea-Land to R. J. Reynolds in 1969 it was the largest container carrier in the world.
Why RJR? Because McLean trucking had gotten its start hauling empty tobacco barrels. The McLean Brothers were from Maxton, NC; and they were, like almost everyone in the Depression, broke but they were not "poor" and certainly not without connections. Angus Wilton McLean had been Governor from 1925 to 1929 and an Assistant Secretary of the Treasury during the last year of the Wilson administration.
McLean was an inveterate innovator. McLean Trucking were among the first companies to switch their rigs from gasoline to diesel. Later on [in the mid 1970s] when McLean decided to get back into the container ship business by buying U.S. Lines, he decided that shipping's status quo needed to be challenged just as Brunel had done 120 years earlier. Like Brunel McLean bet that the demand for cargo would rise fast enough to justify really large vessels. When it was launched in 1858, the Great Eastern had a capacity of 19,000 tons, easily more than twice the size of current ships (it would be another 40 years for that size vessel to be regularly constructed). When McLean ordered his 4300 TEU ships from Daewoo in 1878, the largest existing container ships had only 3,000 TEU capacity.
Both ventures were failures — but not because of the increased size. What killed Brunel's great ship and McLean's Econships was that they were both designed to run more efficiently at slow speeds. The market demanded faster transit times than their vessels could economically deliver.
When he died in 2001, McLean was developing another innovation - roll on roll off large capacity van transport. That company - Trailer Bridge - is still at it.
Alex Castaldo adds:
Just to put these numbers in perspective, the biggest container-carrying ship today is 18,000 TEU.
There are several things that bonds don't take account of I think. The threat is worse than the execution. If the Fed tapers, it's already in the market and the amount of their reduction will be offset by reduced sales because of increased revenues. The stock of bonds is about 20 trillion As Tyler Cowen said, the stock of bonds, what existing holders will accept, is more important than the flow of 25 billion. The rate of inflation determines the yield. The rate past and expected is close to 1.5% and the premium that bond yields pay to the holders based on the Fed model is at an all time high. The ratio of stock market levels to bond levels is at a 3 year high and this is not bullish for stocks and bullish for bonds. The 10 year yield has pierced the barrier of 3% and frustration has been relieved. The levels of yields at 3% for the 10 and 4% for the 30 year are competitive with stocks and would cause a decline in the economy if they increased. I don't have a position in bonds but trade them fairly actively within the week.
Rocky Humbert writes:
FWIW, I agree 100% with everything that the chair wrote here — with a couple of additions:
1. The primary challenge that the market faces here is assessing the equilibrium yield in the absence of fed interventions. There will always be fed interventions at the front end, but the back end interventions are a recent (3 year) phenomenon and many purchasers (and now sellers) were engaged in front-running of the fed type activities. This is a flow-oriented phenomenon, not a value-oriented phenomenon. My general rule (and the Chair would surely agree) is in the short-term, flow trumps fundamentals for longer than the average leveraged speculator can tolerate. So, the primary question, I believe, is whether the front-runners have exited the market. My guess is that on the announcement of the taper, that process will be complete.
2. On a longer-term basis, the question of what real yield is "right" remains in front of us. The other Tyler has written eloquently (but I disagree) that TIPS should command a near zero real yield. I believe that TIPS should command a real yield that approximates the real growth rate of the economy plus some sovereign risk premium plus some liquidity risk premium plus some tax rate premium plus some risk premium associated with gaming the CPI which the government is motivated to do.
I have a speculative long (trading not investment) position in bonds (especially muni's and tips) right now, but that could change quickly and I don't recommend that anyone follows me into this, as we are suffering from a hindsight/anchoring bias where things look inexpensive because they were expensive before NOT things look inexpensive because they are really inexpensive. I think the odds substantially favor a rally versus an immediate further decline , but I base this on unqualifiable drivel which is not worthy of this list. In contrast, my Apple call was based on an extremely rare confluence that was in fact quantifiable and yesterday's decline in Apple (which I didn't participate in) was likewise statistically probable.
Jeff Rollert adds:
I agree with both Chair and Rocky.
As long as the Fed can use open mouth policy and have traders do the heavy lifting, they will IMHO. Rolloff re-fills their quiver that way over time.
As I've mentioned on the list for a few years, an analytical shift has begun. As we never step into the same river twice, the next cycle begins with the consideration of what is the risk free rate when sovereign bonds are manipulated.
I have some unfinished ideas on this, but the core is a replacement of T-Bills. An alternative path is the question of can there be a risk free rate.
As modern monetary systems appear to share the characteristics of religious belief systems, I believe this is a material change.
One has been watching youtube videos on tennis footwork with a view to improving Aubrey's squash game. Many videos talk about moving in to the ball rather than waiting. Apparently this is the secret of Federer's footwork with his walking step which just means, as far as I can see, hitting every shot as if it were an approach shot. Paul Gold has a series of 4 steps that he recommends. Using the eyes to watch the ball, and getting into an athletic position, taking a split step on every shot to take a proper first step, and getting to the ball with big steps pushing off the opposite foot to where the ball is going.
I wonder if these steps have a value for market people. Get prepared before the day with the proper equipment and study deciding whether you wish to buy or sell and which ones adjusting your trade level and size with the proper current volatilities and market movements and announcement. Trading and then preparing for the next shot…
Alston Mabry writes:
The trading analogy for me is that I find myself in two basic modes: (1) reactive, waiting to see what's going to happen next, or (2) predictive, identifying what I think are the highest-probability paths over the next X time period, defining what I will do in each case and preparing for that action.
On the morale side, it's easy for lack or preparation or a losing trade to push me into mode (1); whereas getting back into mode (2) takes preparation, focus and discipline.
Anonymous writes:
Related to the preparation stage of the game, it is interesting to pontificate about how many moves ahead board game players and sportspeople think and how the speculative game can be improved by adding this type of thinking.
I played basketball up to a fairly high level ( I played center for my state) and in that sport one only tried to anticipate one move ahead (to try and steal the ball or make the rebound).
My limited experience in tennis and squash leads me to think that the best in these games have time to think perhaps two moves ahead (Chair may have a view on that given that he has been known to hit the occasional hard squash ball just above the tin).
I read that chess and checkers players may think many moves ahead — perhaps all the way to a game's conclusion given an opponents error (or good move). Distinguished personages on this list might add meat to this point?
So, how many reactions ahead in the markets…? My various quantitative approaches likely have a substantially shorter holding period than most on the list so the following needs to be filtered by this fact:
* In terms of prediction, I have not been able to produce consistent alpha from any method that looks more than two steps ahead or behind (Market A's move effects Market A's future as well as Market B's future and Market A&B's move effects the future of Markets A,B & C)
* I guess one can also look at this in terms of degrees of freedom- more than 3 or 4 is probably too many. (Or to quote Arnold Zellner "…KISS….Keep it Sophisticatedly Simple)
* It might be a reasonable generality that the more steps ahead (or back) you look the longer needs to be your time frame.
Back more directly to Tennis & basketball. As a center in basketball I had two things to do in preparation. These were to be fully stretched out to jump high and to be completely focused on getting the ball to my pre- chosen team mate. When rebounding you have to commit before the shooter fully raises his arms. In tennis, the unbeatable ground strokes are often those hit on the rise — as it were. In both cases you have to anticipate to hit the perfect stroke or 'deny' the shooter.
The same in markets I think.
This comes back to being ready — obviously.
Pitt T. Maner III writes:
I would wonder if there are specific training or virtual simulators (software) for traders that would be useful to identify and improve weak areas in preparation, execution, timing, psychological tendencies, etc.
For athletes and racquet players the analogy might be some type of virtual practice such as Virtual Tennis Academy where there would be actual analysis of footwork and stroke production in slow motion using attached sensors. With eventually perhaps some type of instant feedback (ie. sound, vibration) to cue the practicing player on what he or she is doing right.
Film analysis is becoming important in tennis as well.
A recent article, for instance, suggests that improvement in cognitive abilities in older persons is possible through the use of computer games:

"Commercial companies have claimed for years that computer games can make the user smarter, but have been criticized for failing to show that improved skills in the game translate into better performance in daily life1. Now a study published this week in Nature2 — the one in which Linsey participated — convincingly shows that if a game is tailored to a precise cognitive deficit, in this case multitasking in older people, it can indeed be effective."
The world of quantified self programs appears to be ever expanding. Why not financial and sports feedback too?
Charles Pennington writes:
I tentatively have a theory that players stand way too far back to receive serve. One of the most awkward serve receives is a high backhand. But if you stand up close to the service line, perhaps halfway between the service line and the baseline, then you know that the ball is going to be bouncing nearby, and you can try to catch it low before it gets above your shoulders. If things go as planned, you'll punch the ball back and make the server have to scramble for the ball with little time to spare. However, I haven't really had a chance to try this out against a big server.
Anton Johnson writes:
It is a joy to watch the masterful footwork of an accomplished base thief.
The speedster, with orders received, his eyes fixed on the pitcher, quickly side-steps, while never crossing his feet, feeling his way to tease the 12' danger zone. When sensing the pitcher suddenly whirl, with his weight biased to the left, he must cross right foot over left, to initiate the saving dive, and avert the embarrassment of a catastrophic pick-off.
However, when the enemy is committed, and with armed help at the plate, with explosive power he crosses left foot over right to continue the fight, knees powering forward, to slide just under the tag, to win the battle to own second base.
There is an issue about the employment numbers that may not be getting proper attention - Section 530 and its interaction with state unemployment benefits. Section 530 of the Revenue Act of 1978 was the Carter Administration's gift to the farm belt. Under Section 530 an individual will not be classified as an employee if the alleged employer has a reasonable basis for treating that person as an independent contractor. "Reasonable basis" can be proved by:
(1) "Judicial precedent, published rulings, or technical advice with respect to the taxpayer, or a letter ruling to the taxpayer; (2) "A past IRS audit of the taxpayer in which there was no assessment attributable to the treatment (for employment tax purposes) of the individuals holding positions substantially similar to the position held by this individual"; or (3) "Long-standing recognized practice of a significant segment of the industry in which the individual was engaged."
The IRS has a "whistle-blower" form that individuals can file to challenge their classification - the SS-8. But - and here is the kicker - on the form itself the IRS warns the taxpayer that "A Form SS-8 should not be filed for supplemental wage issues." What this means, in real terms, is that people who get "fired" from their independent contractor jobs cannot use the IRS to bully state unemployment agencies into paying them benefits.
Since the states all have incentives to cut down on the cash drain from unemployment benefits, even the deep blue ones like California do not make much effort to reclassify contractors as employees once the issue gets to unemployment benefits. the result is that "the workforce" has more and more people in it who are not now and never will be classified as "employees". "Employment" itself becomes less and less of an indicator of actual incomes because the payroll numbers cannot reflect the contractors' fortunes (both good and bad).
Bill Rafter writes:
For the "percent unemployed" number, reclassification as to who is or is not an employee may have an impact. However this is the beauty of simply looking at the payroll tax data, as all persons (traditional employees and individual contractors) are required to pay.
Victor Niederhoffer writes:
But with all the seasonal adjustments and other things that enter the employment numbers, how can payroll numbers not using the census seasonal adjustments be meaningfully compared.
Bill Rafter elaborates:
It is the seasonal adjustments by the officials that we distrust. We think the adjustments are a fudge factor to be used by an administration eager to paint a picture. I don't know who is responsible (BLS or Census), but their adjustments historically have made little sense. BTW, the Fed also could use someone better at seasonal adjustment, although their number jockeys are better than whoever plays with the payroll data.
A problem is (a) do you want the truth, or (b) do you want to make money? If you are decent at it, doing your own work will get you the truth. However if the world follows the official releases as gospel, you could be right and broke. I have been in that predicament a few times.
[The company said] the target for its general insurance business was
"challenging" following disaster-related losses.
"Zurich Defends Accounts as Ackermann Exits After CFO's Suicide"
Using some pop psychology, I would anticipate that what exactly is referred to as "challenging" has some bearing on the magnitude of future declines. In this case some financial target being "challenging" simply means that there is no way in hell they will meet it. If however the business environment is described that way it's likely to mean two things: all hell is breaking loose and the management not only lost control but doesn't want to take responsibility for what's going on.
Victor Niederhoffer writes:
A study of use of "challenging" and NYSE might show some evidence of future inordinate declines a la Sornette but taking account of both side of the distribution, not just one tail, i.e. a real study.
Here is a 2007 study of that hypothesis which is somewhat "challenging" on a number of fronts.
Ken Drees writes:
I find this Stunning.
The poetry of the the modifier word "healthy" pointing to cash flows as in blood flow that sustains "a strong and resilient balance sheet", the body of the corporation, juxtapositioned against the wan image of a very "dead" monitor, (CFO), of the bloodflow of the corporation's health under a "sheet" at the morgue.
One repeats that Tom Wiswell wrote 30 books and he considered the book he was writing of quotations of advice for board players and others the best book he ever wrote although it has not been published. All of his aphorisms are very very good for kids and there are about 500 of them in Edspec. One I believe that is most important for business is "never get in over your head". Whenever Tom got into a complicated position he'd shake his head and say "I think I'm in over my head. I have to simplify" He never lost for 25 years or so. I've heard that from others in business also. I would be a wealthy man if I followed that advice.
Pitt T. Maner III writes:
Here is a link to some of Wiswell's proverbs on an older page on Daily Speculations, and here is an interesting site for the chess players with Mr. Davies advice on learning from the strong part way down.
One notes that real estate stock prices have declined about 30% from recent highs in line with the increase in mortgage rates. One believes that big collapses in stock prices in markets around the world have to an inordinate extent been preceded by big declines in housing prices. The housing prices have not declined but the real estate stock prices which presumably are signaling same have. It would be interesting to test whether there is a negative predictive correlation between housing stocks prices and the S&P composite. All the statements in my note should be tested.
Rishi Singh writes:
Chan, Erickson and Chang (2002) is an amazing book for REITs that discuss structure and an overview of the studies done on them. It was recommended to me by a real estate professor back in Virginia and I loved it.
The market has finally refuted the hypothesis that it can't go up when quantitative easing is going to taper. A popperian change of the guard.
It might be good for the collective unconscious for Erica to come up with some increased claims to be reported at 8:30 gmt today.
That's a prediction.
A song was heard on a bus sighted with the initials Camp K, circa 2 Mass Avenue —-Petroiska.
—
keep looking »
Archives
Resources & Links
Search