In your very good article you leave out the most important thing that I know from visiting thousands of companies in my merger business.
All business owners existing and potential are motivated by their after tax returns. [The tax plan] will create an enormous stimulus to new businesses, and expansion of existing. The existing holders for stocks will also be much more likely too unleash their existing enormous gains, ( many I know and infinitely more sit on many millions of gains and won't sell because rates are too high ). Thus, there will be enormous growth in the economy and the market will go up, and regrettably tax revenues will actually increase. That's why joint committee will not use dynamic scoring. They should read Laffer and get out and talk to people who are mainly concerned with their after tax return which will increase by 25 % or so . Should create an immediate 10% increase in stock valuations. vic
Reading the economic journal of 1935 one comes across a Henry Georgian article comparing the price of wheat to average wages in the 16th century. Apparently wheat had never been as high as that time, and it predicted with accuracy a coming recession. It would be interesting to see if grain prices today relative to wages in the rest of the economy are predictive either near max or minima.
Also a beautiful article on the first bar, pie, and circle charts invented by William Playfair in the 18th century "a rare instance of an innovation with no previous precedent". Playfair a man like Babbage with an infinitude of invention gives a beautiful acknowledgment that he owed it all to a brother who currently held the chair of natural philosophy at the University of Edinburgh. A very Patrick O'Brian-esque touch.
To say nothing about in my specific field the absurd and damaging impact of wearing protective eye wear and other stuff in racket sports, but how soon will it be that the jock strap manufactures pay a royalty to all the sports associations and the Olympic committee like the eye glasses do to insure that we all wear jock straps as a requirement before engaging in sports.
QE is over, it's back to the same old money creation we've had for centuries — an idea which has actually levered the resourceful potential of man.
Your going to see a car drive in front of you as you stand on the curb, and it will be sans driver.
Your going to see a man in a drone, in a park, lift off the ground.
These things are here, and united airlines isn't in the game. Or any of the others for that matter.
And faster than you can gobble un croque monsieur, they will collide in a 3d, computer controlled "roadway," obsoleting cars and every minor roadway, parking lot and driveway,and traffic jams will be viewed as lice infestations of the past.
But it will take some forward-thinking and planning here. Wasting a trillion-dollar is rebuilding these roads, airports, etc. on an infrastructure plan, is not the equivalent social investment as building the interstate system in the 19 fifties was. This would be a trillion dollar simply to maintain that which we currently have, when the future is about to take an Abrupt turn. That's where we are to be funding things with public monies, as that's where the enormous multiplier in terms of social benefit derived from money spent will be seen much as it was when we built the interstate system originally. To spend that money an existing infrastructure which will soon become obsolete, is equivalent to porkulus, on a diluted scale.
Victor Niederhoffer writes:
Mr. Vince makes a subtle point that I think he means. The most valuable thing in the world is a person. They can make tremendous contributions that all can benefit from. Julian Simon is very good on providing statistics for this. And it is no accident that standards of living are so highly correlated coterminously with population like during the industrial revolution. As to which causes the the other, it's mute.
Ralph Vince adds:
It is a bad bet to bet against the likes of Jonas Salk. But for every Jonas Salk, how many others of equal insight go untapped throughout their lives?
The population of the earth in 1960, five years after his vaccine was announced, was about 3 billion. It is now 250% of that. For every Jonas Salk of 1960, we would expect 2 1/2 of them….and for every untapped Jonas Salk….2 1/2 of those as well.
And virtually every varlet and their harlot(s) who are not the equivalent of Salk posses some sort of potential to add to the cumulative progress.
Why would you bet against the resourcefulness of man? All bear markets, since the invention of the hand axe, have been short-lived compared to their bullish counterparts, and every single market top over those millennia have been exceeded (save for 3/1/2017…..yet).
To bet against the resourcefulness of man is silly, ultimately futile, and it requires one to time things perfectly. It is a far easier proposition to load up long as when things are selling off, and manage your powder to see it through to the next new highs.
David Lillienfeld writes:
Two thoughts:
1. There's lots of infrastructure spending to be done to support some of the newer technologies to which you refer. And it's beyond broadband. Just air traffic control alone could use a shot in the arm (well, more actually). There's also the reality that people like to physically move. And the way the society is configured, tire's no doubt that will figure out ways to do so as efficiently as they can within whatever infrastructure exists. Until motivations like sex or control disappear (which seems unlikely in the life span most of us associate with being on the face of the good earth), keeping the existing infrastructure going will also have its benefits. The interest in sex, for instance, isn't disappearing anytime soon, especially among those in their teens, who will do just about anything to get away from the clutches, eyes and ears, of their parents. That takes infrastructure.
2. I recall at the 1964 World's Fair, there was the ATT building in which there were picture phones with an assurance that certainly within 20 years, they would be omnipresent. Didn't seem to work that way. Ditto GM and the future of transportation. I've heard about the new technologies coming into use for more than 5 decades. Yes, the technologies do make it into use. But it takes a lot longer than anyone at first thought likely. Remember commercial supersonic aviation? I don't think it was ever fiscally viable. The story of how RCA came to dominate wireless communications is a case in point. Eventually, the new technology did triumph, but it took longer than anyone had considered likely.
Plank's law comes into play and is part of the explanation, inertia and lack of understanding of the potential of the new technology is another. Remember Amazon in the 1990s when it was starting to hit at sales at Books a Million and the other retail outlets? It still took 15 years for Amazon to practice its hegemony—which represented the triumph of the net over physical bricks and mortar. And even now, Amazon is putting up bricks and mortar. Isn't the internet supposed to displace such things?
anonymous writes:
Sure trucks and jumbos full-o-junk and folks crossing oceans will still be needed.
But technology gets here in less than half the time anyone ever thinks it will.
And if we're going to spend 1-2 trillion on infrastructure, rebuilding existing assets will not pay off the way they paid off when they were first built; that's only a little better than giving it away to teacher's unions and far-lefty organizations. The electronic infrastructure for tomorrow's transportation would be a much wiser investment than rebuilding existing infrastructure.
J.T. Holley writes:
Bruce's "Glory Days" lyrics give a beginning of explaining why throwing money at fixing all the decrepit bridges in Pittsburgh is a bad idea.
Now I think I'm going down to the well tonight
I'm going to drink to I get my fill
And when I get old I hope I don't sit around thinking about it
But I probably will
Yeah, just sitting back trying to recapture
A little of the glory of, well time slips away
And leaves you with nothing mister but
Boring stories of glory days
That is all that throwing 1 trillion is going to produce. Eventually just "boring stories". It's just to pacify the unions, steel, and cement industries. The Rust Belt vote will be needed in the future. Hats the only forward looking that is taking place.
20c5
Pre-Suasion by Cialdini is a book that resonates with all who wish to influence. The shocking part is that it's all about what you can do before you create the message to gain influence. There are chapters on (a) the critical moment to establish influence, what he calls the privilege moments (a good time is after you've done a favor for someone) (b) how to gain attention for your message by opening with a situation that puts the listener in a framework where he's ready to assent especially with favorable or unfavorable fragments (c) how to focus attention with sex, threats, mysteries, changes in environment (d) how causality comes from focusing attention (e) the proper way to seat yourself vis a vis others in the room and when to talk (f) how to compliment the listener, (g) how to shift attention to a field where your listener is likely to give a yes, (h) how to elicit content with the universal principle of influence-reciprocity, liking, authority, social proof, scarcity, and consistency (i) a new category of influence for Cialdini not covered in his previous book Influence, the important of unity with the crowd, especially if you can get the listener to join in on the bandwagon, (j) how to make your influence last by creating actions that set them on the road.
Each chapter is self contained, starting with an anecdote from Cialdini's undercover work at high pressure sales meetings, then discussions of how to use the ideas consistently to gain influence, academic studies that support the method of influence, and then a lead into the next chapter as to how to gain even further influence read the next chapter. At the end of the book are detailed notes on the academic papers and further examples to hit the point home.
Cialdini does not place much emphasis on the economic value of the methods of influence he suggests nor its costs. Nor does he reference the studies of direct marketers like Caples who have tested numerous forms of influence, or the craft and lessons that advertisers have learned in their efforts to influence.
He is mainly concerned with how to influence listeners before the message in day to day activity, in business meetings, in politics, and somewhat in advertising. These are all good and the anecdotes he tells especially about hostages, and the Holocaust will rivet you and stay with you forever.
Needless to say, I find that all the techniques of influence are used in the market. We could start with the moments when key announcements are made for their greatest desired effect on the listener, the importance of focusing attention at the open or the close, the role of gurus and experts talking their book, the part of messages left unsaid, which Cialdini says is one of the greatest influences. There are many others.
I can heartily recommend the book on all fronts to anyone who wishes to know how the world works, who wishes to influence his family, business associates, voters, threateners, and or improve his market performance.
Uncle Howie lost in the finals of 49 separate handball finals. Some of the ways he lost are detailed I Education of a Speculator.
Sweden's Museum of Failure is opening this June in Helsingborg, Sweden. The museum seeks to de-stigmatize personal and professional failure.
The Airbnb Anti Asian prejudice story has much to do with the rise of Wall Street. The Dutch settlers like the commercial interests of today were only interested in greasing the wheels of commerce. They time and time again ordered the authoritarian governor Peter Styvesant to allow freedom of speech and freedom of religion so it would enhance the number of settlers and increase commerce so that the Dutch East India's revenues would rise. This is always the case. Commerce enhances freedom in all its forms.
A good enumeration of all the dutch did to make Wall Street the center of World Finance in the 17th century is contained in the excellent book Greater Gotham: A History of New York City from 1898 to 1919.
The most erudite thinking on how the Delphi was able to maintain their forecasting site for 800 years aside from the convention aspects of it was that their forecasts were always non-infirmable. The fixed income twins have continued in this tradition. Especially the Upside Down Man who says such things as "as long as the the 10 year yields does not breach 2.5 for two weeks the bear market in bonds has not yet begun in full." Can't infirm it, and if it ever is above for 2 weeks it will be way above so it starts out way in the money. "A decisive victory will be won" is how Delphi liked to say it to the supplicants.
Aubrey likes to sing. He's at the park today with The Bronx and all of sudden he starts whistling "standing on the corner watching all the girls go by". The Bronx asks him "which one is it". He says, "the one with braids".
He was a fine gentleman who was a master of tactics. He started out by playing checkers and was very good at it. He taught all my daughters every Saturday for many years. He, Tom Wiswell, Steve Wisdom, and I would play combo chess and checkers each week for 10 or 15 years. He always had a smile and was a master at fixing his car which he drove from the Catskills through rain or snow. He did not oppose admiring the opposite sex and loved to socialize during matches. I arranged for him to give lessons to the Soros's at my expense and he enjoyed teaching that whole family in their homes. When Nigel was visiting the two of them liked to play and Nigel usually was the winner.
When we watched him in matches, we begged him not to talk to all his opponents. But he liked to watch everyone else play and generally took about 30 seconds for each of his moves. His autobiography contains some of his greatest games.
He was always a gentleman and one time in the US Open in the finals Bobby Fisher fell asleep and would have lost in time pressure as he was hustling for 50 cents a game the night before. But Art woke him up, and thereby Fisher represented the US rather than Bisguier. He worked as a consultant for IBM and was always interested in the latest in programming. When he came to the office, he liked to make a few trades. And for some reason his trades were always winners. We will miss him dearly and all who meet him in the next world can look forward to a good board game with him.
Here is the obit of a fine game player and gentleman. His favorite player was Bronstein who he said was the best player ever.
Very good methods of hiding your evil intents in one of best books ever: The Art of Travel by Galton. A method often used by Governors and their inspector generals and other flexions.
Will it be the Golden Scale, Christy Mathewson, Ralph Vince or Rocky that determines market moves for rest of year?
At least Another quasi humorous utterance from the humorous chair lights a shuck down the self exonerating highway. But the more important question— the checker player, often an adversary of Tom Wiswell and Branch Rickey, points out "a man should always hold something in reserve a surprise to spring when things get tight". When will that crucial point in the market come when everyone hoping for the political situation to implode reacts to that crucial pitch, and which way will it go?
"Thorn: Re-reviewing 'Pitching in a Pinch' by Christy Mathewson"
A good show without an anti business bias because it is about two women entrepreneurs rather than two men entrepreneurs is Warpaint. It provides a good review of consumer behavior during each decade of the 20th century. The music is all minor, but is good, and the two singers Patti Lu and Christine Ebersole play the parts of Helena Rubenstein and Elizabeth Arden well.
One sees that everything is topsy turvy with the service reform that repubs are now pointing to. Apparently the agrarian reformers have put a framework in place where a new plan must be revenue neutral or else it has to subject to whatever non-reconciliation is. To the layman that means it's a lot easier to get a revenue neutral plan in. Washington loves that because gov spending won't be decreased. But the fly in the ointment is that any proposal to reduce service rates will generate enormous increased revenues through growth and compliance and proper business activities rather than those designed to reduce payments to the service. Supposedly the "non partisan" budget office made the congress agree that there can't be dynamic scoring. So the Lafferian correlation between reductions in service rates and growth can't be taken into consideration. Thus, the whole thing has an improper foundation, a twisted acorn that must grow into a twisted oak. I've found that all things built on improper foundations eventually crumble.
Rocky Humbert writes:
Since taking office, I count that to-date, Trump has eliminated over 90 government regulations; some of which are very significant and positive from an economic growth perspective (if one is inclined to view the cost/benefit ratio of such regulations as high).
Rocky wonders whether Vic has any hot water in his Connecticut manse. Why? Because he always seems to have a bucket of cold water at the ready.
Ralph Vince adds:
And further to Rocky's point comma it is estimated that these regulations costing economy about to trillion dollars a year. That's one eighth of our economy. Cut that in half reduce half of these regulations and you see an immediate 6% bump in GDP. In my case I have spent over 150 hours in the last month simply wrestling with the regulations caused by Dodd-Frank. Those who oppose the president on the political scale to sew an ideological grounds but in the nuts and bolts world of trying to get anything done and America the regulations are stultifying.
That 6% bump in GDP is before any kind of multiplier is put on it. Can again go back and look at any of the great social programs have been started and worked successfully in America from Social Security to Medicare to Medicaid they all coincide with double-digit GDP growth, something I personally and looking for between now and January of 2019. Taking a machete to the Jungle of regulations anyone trying to start or run a business or even so much as take out a mortgage has to contend with, as the numbers illustrate goes a long way towards getting his towards that double-digit growth, and possibly then some type of healthcare plan in America. People have been flying to this putting the cart before the horse.
Kim Zussman shares the article:
"How to Engineer a Trump Boom"
Cut taxes, deregulate, build roads, bridges and airports—and don't start a 1930-style trade war.
By ROBERT J. BARRO
Stefan Jovanovich writes:
Mr. Barro is looking through the large end of the historical telescope. Trade wars only occur when countries are already having shooting wars; they begin and end when one country loses all its money. The 20th century's "trade war" began in 1914 and only ended in 1945.
What "explains" the 1920s is that the one country in the world that had any money - the United States - decided that it could afford to accept other countries' central banks' valuations of their domestic currencies. What explains the 1930s is that Herbert Hoover and Franklin Roosevelt both agreed that the way to solve the collapse of the Wall Street credit bubble was for the U.S. to join the rest of the civilized world and undertake its own default on its domestic currency.
When economists now say that countries can inflate their way out of their debts, they are referring to the magic of the defaults of nearly all the international loans issued after the Great War. No one got paid back because the valuations accepted for the initial loans (mostly from the U.S.) were as fictional as the current Venezuelan exchange rate; and the Americans decided that having the U.S. Treasury own all its citizens' money was the ideal way to revive American credit exchanges.
Academically trained economists insist on treating political economy as a science, yet they believe, without evidence, that international trade was "free" after World War I. They see a world without quotas, currency controls and imperial preferences after 1918 as a kind of mystic vision that is true regardless of any actual facts. They believe this version of history with even more fervor than LDS believe in the story of Joseph Smith and the golden plates. The Mormons, God Bless Them, consider their gospel a matter of faith; Professor Barro and his colleagues must pretend that it is all somehow Reed Smoot's fault.
Statistical Modeling with Quantile Functions by Warren Gilchrist tells you how to look at models from the standpoint of the probability that the value x will be <= to a value Y such that the probability is a quantile like 95%. i.e. the when will the cumulative distribution be equal to a quantile. It explains all the uses for quantiles in modeling including bivariate modeling in a very simple way. An excellent non-parametric way of looking at things. Accessible to anyone with a love of statistics, an intro class, and a pencil and paper.
Today's market was a perfect example of deception in all its forms. One could write a book about all the forms it took today.
One interesting thing occurs when a team tends to lose close games to an inordinate degree. Some sabermetricians cancel these games out saying it shouldn't count against. Others suggest that it means that the team is bad, like the Knicks who have lost more close games than any other team. It calls for a test. I used 3 out of the last 10 games, a win by less than a 1/5 of %, and 3 out of last 10 that were won by less than 1/5%. The results show that losing by a squeaker to an inordinate degree is bullish.
Michael Chuprin writes:
I first noticed this happening in chess and have since been able to recognize it in other sports. I think this happens when the players are not playing their best but rather playing to keep up with their opponents. For example, sometimes a strong chess player will see that their opponent isn't strong, so he will not really engage in the game and then draw. Other times the chess player sees that his opponent is very strong, so he will "turn on his brain" to match his opponent and then draw. In both cases he is just playing to match his opponent and in both cases he isn't playing his best. He says to himself things like "I see my opponent is up a pawn over me, so I must get a pawn too." If he were to ignore the level of his opponent and play his best all the time, he would win more frequently. I think it is this mentality that plagues many skilled players in many different sports.
Allen Gillespie writes:
That's ironic. My favorite college sports team, Clemson University, which my father attended when it was a military school, was split on this question this year. In my opinion, it is unquestionably bad to loose too many close games. It precedes a collapse. Many close wins leads to Championships. Clemson won the national championship in football after struggling through but winning many close games (as detailed below). Meanwhile, the basketball team finished near the bottom of the league after loosing multiple close games and ended the season blowing a 20 point 2nd half lead at home.
From my observations, here is the difference between the two teams and coaches.
Football:
Auburn - won by 6 stopping Auburn Hail Mary at end, beat Troy by 6, recovering onside kick late. Louisville won by 6 after 5 turnovers stopping late, Louisville drive inside 20 Beat NC State in OT after NC State missed chip shot field goal, lost to Pitt on last second field goal. Beat FSU by field goal. Beat Alabama 1 second 1 Close loss where they were outplayed and outcoached. Pitt came in with a great game plan, lots of motion to neutralize Clemson's pass rush and won. Won several games in row and won 3 of 4 games before final in blow-outs.
Basketball:
UNC missed free throws to win, lost in OT by 3 Notre Dame/UVA by 5 and 4 after being tied with less than 2 to go, Virginia Tech (2x), Syracuse - lost 2x on last second three point shots by opponent, FSU/DUKE - lost by 2 missing last second shots. Finally, lost in NIT after loosing 20 point second half lead at home. Lost several in blow-outs in-between.
Dabo is constantly speaking about resilience. They make plenty of mistakes. In fact, the last two Clemson football teams have had the worst turnover margin of any national championship teams. Alabama was known for a scoring defense - at the start of the second half, Clemson turned the ball over and Hunter Renford (a small walk-on receiver) ran down the Alabama player and stopped the defining defensive score. It was something they had discussed in practice. In short, Clemson's offensive said the Alabama's defense–you will not beat us. Then the great players made plays. Clemson won with 1 second remaining. I am convinced Dabo read Daring Greatly by Brene Brown.
Basketball - team of transfers, one already thinking he could make the NBA, in short all the Knicks issues with players in the bright lights. No defensive intensity. Missed shots. Lost three games by allowing the other team to run the length of the floor to get good three point looks. Went for ties instead of wins. Finally, just folded up tent on the season in the last game. Having watch a lot of sports, I am completely convinced good teams can be defined by 1. Beating bad teams early and by 2. Winning late as these are signs of mental focus and fitness. Just ask Andy Roddick about Wimbledon 2009.
393b
"I never bet on a horse in my life unless I trained the horse. I have to laugh when the boys look over the doe sheets, and say "This one looks right to win".
"I spent a good portion of my days when I was training horses, trying to get a horse to look as if he wasn't right to win, so that I could win some money on him myself. The trick is to get a horse right, but not to have him look right. You can get big odds on what looks like an also ran" -Frank Tarbeaux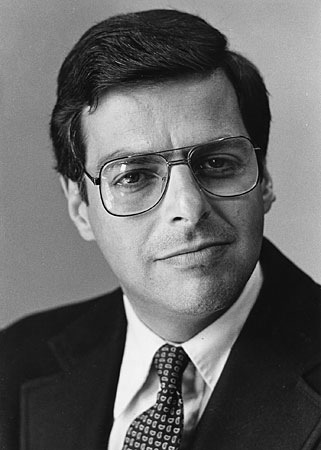 Why does Scholes say that option pricing is like crowd sourcing as opposed to the market itself? Also are option prices calling for a decline or rise? And are option prices generally right? If it were worth studying what Dr. Scholes wrote in detail, I would have many more questions but since he was well known I think as the weakest link in our program, I will not delve into it, possibly at my cost.
Alex Castaldo writes:
The article in question is

"Return to 'Old Normal' Hasn't Begun Yet: Scholes and Alankar After Trump's election, option prices signaled greater inflation risk. That no longer seems to be true." By Myron Scholes and Ash Alankar
I don't quite grasp what option markets are telling us, and how it relates to real and nominal rates.
Frank Tarbeaux says that speed with the gun in the west like speed with a trade in the markets is a matter of success or failure. He was pretty high frequency with a gun and killed his first man at 14. Here's how he did it. "The cowboys filed down their triggers until they hung on a hair or until they wouldn't stay cocked at all, just being discharged by pulling back the hammer and letting go." Their adversaries are as easy prey as such as we who are not colocated and don't have innovations faster than then speed of light. "The soldiers guns were hard to pull, a necessary army procedure to prevent the greenhorns from shooting each other by mistake. Lots of soldiers were killed." I would add that many a time I place an order and a high frequency trader, (indeed all the time), a high frequency trader is there ahead of me, and if the market would have gone in my favor, I end up with dead in the water with no fill, but if the market is going against me, I am the first to enter a disastrous spiral.
J.T Holley writes:
Makes me think of the John Wayne movie The Shootist!
Gillom Rogers: But how could you get into so many fights and always come out on top? I nearly tied you shooting.
John Books: Friend there is nobody up there shooting back at you. It isn't always being fast or accurate that counts. It's being willing. I found out early that most men, regardless of the cause or need, aren't willing. They blink an eye or draw a breath before they pull the trigger, I won't.
A voice from past asks "what can we learn about markets from birds". Do you have any insights? I'll donate $50 payable at the spec party for each of the first 20 insights.
Alan Millhone writes:
Dear Chair,
Birds of a feather flock together…
I wonder to what degree that adage is driving the Market Mistress to rise?
Do stock traders like birds have a pecking order?
Sincerely,
Alan
Art Cooper writes:
I've long been impressed by the extraordinary efficiency in flight obtained by many birds (the albatross is a great example), which they achieve by taking advantage of their environment, through such techniques as "dynamic soaring":
and taking advantage of "ridge lift":
For a speculator, dynamic soaring is analogous to easily changing trading style between different types of markets (e.g., shifting from trend-following to reversionary as the market changes), and ridge lift can be seen as holding leveraged long positions during a parabolic blow-off move, or long puts during a crash.
anonymous shares a link:
"why a crow will never forget your face"
Pitt T. Maner III writes:
A recently-released book by Jennifer Ackerman called The Genius of Birds contains many examples of
bird intelligence and looks to be a good read on the subject.
For example, pigeons use all available information: "They have to process multiple, different types of information: the sun and the stars, magnetic fields, landscape features, wind, weather, even smells."
I've also read an interesting article about optimal flight pathway calculations. Life and death decisions made by migratory birds with respect to energy output/budget–when to seek and glide with tailwinds, when to change directions to avoid headwinds, when to take advantage of thermals to gain altitude, etc. Yet to be completely figured out by the ornithologists. Perhaps bearing some resemblance to long-term drift and innate sense of beneficial flow patterns and efficient trajectory:
"These results lead to the inescapable conclusion that honey buzzards make large-scale detours in anticipation of favourable future wind conditions. It is clearly implausible that animals can forecast distant wind patterns, so how could these routes arise? The wind systems that the honey buzzards exploit are highly consistent across years, and so if flying further to take advantage of wind assistance does increase energetic efficiency and/or survival, then natural selection would tend to produce these more complex migration pathways."
Laurel Kenner writes:
The single file affords birds the same benefit bicyclists get from drafting. The followers don't have to work as hard. Very similar to market groups.
One could also explore the ancestry of birds. They are living dinosaurs. Why do they survive after T Rex and the giant plant eaters died out? Innovation is one answer. Adaptability. Behaving outside norms.
Chris Tucker writes:
For me, it seems that birds have a unique perspective on the world, their ability to fly above the fray gives them an ability to survey the entire landscape, giving them access to a "big picture" that land based critters will never have. It also gives them access to an exit from catastrophe that is unavailable to the rest of the crowd.
Greg Devaux writes:
we can learn from the Murmuration also seen in fish. Use the herd to let most of the individuals survive.
Victor Niederhoffer writes:
They learn to keep out of danger or else they get killed. The survivors have it in their DNA.
Whenever you take a break from watching a beautiful bird to take a drink of coffee, they fly away. Birds migrate like the market. Lobogola lives.
Orson Terrill shares his thoughts on birds:
Apropos to the benefits of analogous studies in birds, and the question of whether or not the existence of a "Collaborative" cannibalizes the benefits:
Birds that eat fruit and seeds often forage for food in flocks, whereas birds foraging for insects tend to not forage in flocks. The nature of fruit and seed payoffs are spatially and temporally ephemeral, so the information costs are reduced while the negative costs of competition from your flock are also reduced (because the payoff of the targets are "patchy", there is no lasting benefit to those who now know of the location).
So, sharing a specific statistical anomaly, that you expect to use again and again is self defeating. However, collaboration over the discovery of a potential theme in the economy, sector, or specific stock; that is for a time, is specific to that area of exploration -this is exactly the situation where voluntary collaboration should have a higher payoff relative to the costs of increased competition for the discovered returns.
For instance, if we all decided a special situation that was worth our time was to investigate whether or not retail real estate was hitting a tipping point, and would generally implode in certain areas. Gathering intelligence that is required in person, knowing what financial instruments available to enrich ourselves from such plight, how those would work, and who/what will be affected; that is exactly the type of foraging activity that the foraging activities of birds implies is likely to have a higher payoff, a payoff greater than the increase in competition costs.
anonymous writes:
We kill ducks by deception. That is site (decoy) and sound (call). Speculators everyday have their money separated by site (charts) and sound (tip).
anonymous writes:
Briefly reading over the migration of Canadian Geese on google links that popped up there seemed to be similarities to speculating the markets.
- Fly on average 40 mph but can get up to 70 with tailwinds (volatility)
- migration is for food (profit and/or incentive)
- pattern is up and down coast (lobogalessque)
- V shaped pattern is to fight wind resistance. Each bird takes turns and rotates when tired (speculators together meeting bids and asks breaking through stops)
Victor Niederhoffer writes:
Thank you all for your ideas about birds. Brings back the many pleasant days I spent listening to the Macquarie President of the old duck hunters society. I am happy to say that for spec party we have in NY Adrian Bejan talking on may 5th, Kino Ayaka singing on may 6 and a party in Conn at my estab May 7 all invited with partners and kids.
20a4
After reading by courts leave the investment outlook of the Upside Down Man:
Kids, you should know one thing more. There's a concept in economics called opportunity cost. It's how much you lost by not doing something rather than the thing you chose. It's the return on the alternate lucrative investment– the return on what you chose.
To be fair, I can't remember very far back possibly because of all the troubles I'm having with Mommy, the courts, my former partners, and lawyers I've been having lately. But I've been saying stay out of equities pretty continuously since at least 1988 I think. The dow was 2000 then. Certainly since 2009 when I said "death of equities" when the Dow was 6000. As you know, the Dow is 21,000 now. So the opportunity cost of following what I've just told you and what I've been saying is $10,000 to $3,500 for each $1000 that you have in your accounts.
There is a group from Chicago and a group from London that has been calculating what a 1000 invested in 1900 and held to the present would have yielded. They find that 1000 indexed about that time would have grown to about $40 million today. It's been about that much for most countries including the Scandinavian one where it would have been more, England about the same, Japan, a lot more. Except for China and Russia (taking these into account would lower the return to about 30 million.)
Ask yourself. Are conditions so much worse today than what they were in England 100 years ago. They were decimated by two world wars, lost their entire empire, and lost their position as king of the financial world among other things. What would these returns have been like if all countries were to have engaged in a pro business, low taxed, low regulation, reduced income transfer society like the current thing in the US today versus the opposite type of thinking that took over much of the world during the past 100 years.
There's a creepy guy in Connecticut that calls me the Upside Down Man, because I like to hang upside down during my 1 hour Yoga sessions. He invests his children's money in index funds like Spiders and Vanguard Mutual funds. And they've duplicated the returns of the Chicago and London guys. So far, following my advice would have been disastrous to you, and it probably cost trillions to those who followed my advice in the past because I am somewhat revered as a legend, and appear on TV often, and was known to be King of the bond market. So take my advice with a grain of salt.
Why can't people like Noah on the Knicks shoot more than 30% free throws, while making 15 big a year. He reminds me of Lenny from Of Mice and Men. Don't they pay free throw coaches in the NBA for their players making a minimum of 10 big a year? I know they practice free throws each day. My friend was manager at Coach K's teams at Duke. And he said Coach K used to make all the players shoot 10 free throws in a row or else they couldn't go home.
Jim Schatz, founder of the National Basketball Shooters Association, responds:
Gosh, that's a long story but I'll try to be brief.
I forgot to mention the NBSA web site and membership has been inactive now since 2012 and I have been keeping it up in the hopes that some day I would be able to complete my mission. I direct two NBSA Championship format events, head to head competition, getting most of the top known shooters in October in Las Vegas and St. George Utah, every year since 2011.
I was able to form the NBSA with Chuck Leve's help. He was our original executive director. I wanted to improve shooting in game time and so did all the experts I was able to bring in as founders. My only mistake was not bring in enough money. Chuck left for a better offer three months later and he was the only one of the founders who understood what I was trying to do.
I was trying to set up basketball shooting events as a national sport and give expert instruction from the top NBSA ranked shooters who were also great teachers and coaches at all our events. Our core belief as a group was how can you teach free throw mastery if you can't demonstrate it.
Now to answer your question. The NBA is not really familiar with the mastery of shooting. Head coaches don't really know what to do because it's not their expertise and they do a lot of the hiring. There are many shooting coaches in the NBA that don't really know how to help. It's mostly friendships and seniority. The NBSA uses Noah Technology, www. noahbasketball.com among others technologies in our mastery of shooting instruction and the high school, college and pro teams that use this technology show the most improvement in shooting.
The real problem is the early instruction given to the kids. In basketball, the best players will have been coached by as many as 50 different coaches. It gets difficult to learn for some and eventually a player can adopt a negative picture of himself and that will unconsciously effect them.. It's also a mental shot so being able to relax at the line is paramount. Making shots is all based on confidence and that is developed in practice. There is a method to practice that works. It is not easy to come off the bench after sitting also. There is a term called "the drop off rate". That is the difference between your practice percentage and game time percentage. Players can drop off as much as 40-50% due to their inability to shoot with good fundamentals, a proven practice system and their inability to quiet the mind.
There is more but this is a good start.
My friend Jim Schatz, a raquetball player, started a free throw organization: "Dr. Tom Ambery shot 2750 free throws in a row at a gim, ending in a make, taking 12 hours to accomplish, stopping only because the gym was closing for the night". I repeat Joaquin Noah reminds one of Lenny from Of Mice and Men .
Here's an alternate view of the Monte Walsh movie which I consider a loathsome comedy whereas the story is really a tragedy and the best business novel of all time.
Stefan Jovanovich writes:
In the preface to the 1980 edition of the novel, Schaefer wrote: "among our nearest New Mexican neighbours was a young man named Archie West who to my mind was (and still is) in many respects, certainly in appearance and temperament and cattle-country capability and simple human decency, precisely my Monte Walsh."
An interviewer claims that the author's favorite was The Canyon (1953), "in which the protagonist is a lone Cheyenne warrior, Little Bear, who opposes war and must take his stand between the customs of his tribe, nature, and the necessity of community."
1. There is more wisdom in the Ticker Magazine of 1907 and 1908 than in all the investment books and magazine in the last 110 years combined. Why?
2. The new guard of bond traders at Pimco is a credit to our profession and their attention to detail in the prospectuses and their emphasis on contrary trading has a pleasant resonance to our own inestimable and dearly departed Mr. E.
3. Every day the market swoons on some contrived piece of news to make the president look bad and create fear and churning and then closes the day at a new high. 64 of the last 293 days since year end 2015 the spu closed at a 20 day hi. Since year end 2008, its 489 out of last 2097 that closed at a 20 day high. It is a testimony to the wisdom of the triumphal trio and our own Williams and Vince.
3b. A 6' 11 inch giant who played for the Knicks and whose father could have a better + - record than the son, is not content to stay disabled and wishes to come back reminiscent in my opinion of Lenny in Of Mice and Men.
4. The three best books on investment are Bacon, Green and Tarbeaux but they are all only 90 years old rather than the usual hundred that the Markman edition of Reminiscences is also highly recommended.
5. A simulation of seasonalities in markets shows that there is a non-random seasonality in the bond market but not in stocks or gold I think.
6. When one has a very good hand in poker there is a very much elevated chance that another player has an excellent hand also. This of course is not random but a result of sampling without replacement. However in markets, runs of unusual moves in one market are often followed by runs of unusual moves in another market and this is a non-random regularity. For example, there were 5 red days in a row in Feb, 2017 and they were followed by 5 yellow days in a row.
7. The moves in the German Bunds often foretells the moves in the US bonds. The precious metals takes big positive moves to an inordinate degree around holidays and big announcement days.
8. The bonds like like it when the dollar is up, and the stocks like it when the dollar is down.
9. The ratio of the dax to the S&P stays remarkably close to 5 over time.
10. The stocks to bond ratio at 16 is at an all time high.
11. All news that is favorable to the current administration will be suppressed and all news that is unfavorable will be emphasized.
12. I challenge anyone to read the chapter in Monte Walsh on accounting for cattle profits and the race between the horse riders and the train without crying.
13. Any movie that wins a major academy award will of necessity treat business in a highly unfavorable way and lionize people of color, and will contain indirect negative references to Bush and Reagan to show that they are fellow travelers.
14. The dominatrix beginning and end of the first episode of billions is very dramatic and realistic, but the fight between the agency in Washington and the NY state federal attorney seems contrived as is Axelrod's ability to spot block trades and take short positions based therein. Anyone who shorts stocks that are inside acquisition targets is likely to have a negative return much greater in absolute value than the triumphal trio's results.
Julian Rowberry writes:
A comment on point number 6 about poker: Interestingly this can work both ways as we break down a problem.
If we take a hand of poker, the decisions made during a hand over the flop, turn and river will reduce ranges (possibilities of different hands people can have) players have, i.e. folding bad ranges, continuing with strong ones. Resulting in stronger ranges as we approach the end.
But sampling without replacement will decrease the odds of another player having an excellent hand. If I have 2 hearts in my hand on a board that has made a flush, that is 2 hearts that no one else can have. Which by the end of the hand, where ranges are significantly reduced, there is a very much elevated chance an opponent won't have a flush. When bluffing, in this situation it's good to have one heart, thereby reducing the possible flush combinations opponents can have.
Maybe there's an opportunity with similar behaviour in bonds & stocks? I don't know.
Where a more detailed look involves some behaviour that opposes the stronger over riding behaviour. The stronger overriding behaviour is often more well known and understood. Making hard to remove the ideas out of the boxes we have put them in and think of them differently. Group think markets seem ripe for this type of oversight.
Victor Niederhoffer writes:
Thanks for your erudite answer. Presumably when you have 4 of a kind, the chances that the opponent will have 4 of a kind are improved. There is also the chance that your opponent has stacked the deck. Much too often it seems one has a full house and the opponent has 4 of a kind?
Julian Rowberry responds:
Tricky question, like a lot of things, it depends. Ignoring stacked decks and rake, there is no one size fits all answer. I can give a general answer of why strong hands clashing appears to happen often. ANd much more often than optimal.
The nature of most poker games, we have pros versus 'recreational' or 'fun' players' (that's the modern PC term for fish, sucker, donkey or mark!).
In general, Pros when playing recreational players are are going to fold vastly more than optimally with their weaker holdings early on in the hand. Recreational players are going to continue on in hands vastly more than optimally with their weaker holdings.
This continuation increases the combinations of hands the weaker player can have towards the end. Which increases the combinations of 2nd, 3rd, 4th best hands for the weaker player against a increased combinations of 1st best hands for the pro. So the result is we see more strong holdings versus strong holdings showdowns. Where inevitably the pro wins what's left, if anything, after rake in the long run.
If two pros played each other, it is much rarer to have very strong showdowns from each player.
Orson Terrill comments:
It seems that if you sample without replacement from a disordered arrangement of a well ordered system, and you draw a well ordered hand, then you leave a more ordered system on deck as a result.
The complement of order is not disorder.
I've played poker less than 5 times, but if the combined hands of the prior game were well ordered cards of lower value, and I received a well ordered high value hand, the assumption would be that the same situation for my opponents is even more likely.

23ef

Like all movies that win an Oscar, Manchester by the Sea was very anti business. The funeral director was a fraud and tried to exploit them. They showed Joe's boss exploiting him by keeping all the money his plumbers should have shared in and working him beyond the law. Middle class women of non-color behaved depraved with the lower class janitor. There was so much funeral stuff in the movie and a wishy washy conclusion.
Gregory Van Kipnis writes:
The anti-business elements are just incidental trite caricatures. This story is about the consequences of guilt in the tradition of Dickens and Dostoevsky. The bigger point than the slice of life details of people gaming each other (trite caricatures), is that he wanted to be exploited and he didn't care to be liked anymore. His willingness was born out of unshakable guilt. Drugs and alcohol caused him to let go of his normal commonsense precautions. He screwed up and he realized it. Despite being mush-headed from the excesses earlier that night he chose to not go back and double check the replacement of the fireplace screen. That overwhelming guilt destroyed his life and his desire to have relationships. At one moment he wanted to kill himself then he shifted and chose to live out life time of self imposed punishment.
Casanova was a consummate gambler. He started the French Lottery which Stigler has written about and visited every other European country trying to establish a similar arrangement there. He was unsuccessful in these countries in that area although he was able to gain romance in the process. Down and out on his luck, he realized the key to success was to own the House, and take the rake. He started a Faro Game in partnership with a patrician which apparently was necessary to avoid the inquisition. He had to borrow money for this purpose as he was very generous with his 124 romantic conquests. The terms on the Rialto were 5% a month, with the interest deductible and paid in advance. Security was also required. The denizens of the Rialto took quite a piece of flesh. But Casanova was able to repay the debt shortly thereafter and made a fortune as the house in Faro, albeit according to what I've read the house advantage in honest Faro games was just 1 % or so.
Jeff Watson writes:
I always love seeing slot machines being advertised as being the loosest slots in town, 98.5% payback etc. What 98.5% payback really means is that if one puts $100 through the machine, one will get, on average, $98.50 back and so on. 1.5% vig is quite lethal in the long run, it's lethal in the short run, for that matter.
As an aside, here's the full text of "Memoirs of Jacques Casanova". This is a really good read, by the way.

The Tim Ferriss nutrition recommendations in Tools of Titans would seem to deprive many of life expectancy if taken. His whole book is littered with the high protein low carb diet recommendations to say nothing about the upside down naked exercises in the morning.
As one expected there is a huge coverup of the immigration problem in Sweden to humiliate the Pres.
Russ Sears writes:
Classic example of attacking the lack of formality in the delivery of the message rather than paying attention to the message. Attacking the credibility of the witness, blaming the victim, etc. Clearly this has business applications as I have seen this with insider action with dire consequences.
"A strict analogy and well known explanation of all this is afforded by the well known conditions and uncertainties of political election. We have abundant experience that when a constituency is very varied, trifling circumstance are sufficient to change the balance of parties, and therefore, although there may be little real variation in the electoral body, the change in the character of its political choice at successive elections may be abrupt"
-Galton, 1875, in discussing the relation between siblings.
2019
Amazing consonance of about 150 stock markets on my Bloomberg screen, all but Kenya is up with the median being about 5%. With the wealth of so many tied to stock markets in one way or another, many people must be feeling much happier and secure than in previous times.
Ralph Vince writes:
The backdrop, at least for US equities, is 1982 - on steroids. A runaway market in its nascent stages (I see no end in sight from my indicators–in fact, my main intermediate term indicator, for the foreseeable several weeks, is still overSOLD).
99% of everyone I speak to or hear is looking for a top, a pullback, increased volatility–yet for those fully invested, it's been ripe for establishing defense–inexpensive hedges, etc…
The backdrop is certainly not one that could be characterized as "frothy." Yes, the decennial pattern of years ending in 7 would call for some type of serious selloff along the road here this year. If so, I don't see it on my radar screen yet. Frankly, if someone is in this business, and not very seriously long and have been throughout the past 12 months, they have no business in this business.
Here is a good article relating to Scott Adams suggestion to write down positive things you wish to do 15 times each day and affirm it will happen. Try it with such things as I will not short stocks. The suggestion comes from Tools of Titans by Tim Ferriss.
A visit to the Yale Bookstore is always educational and enlightening to me since I have so much to learn, once one gets past the 99% of the books there with Inequality, poverty, Picketty, Angela Davis, or Islam in the title. Or the other 87% of books for Dummies, and the thunderous advertisements for the Yale Repertory's production of Assassins. Here are some of the good ones I bought:
Shackleton's Antarctic Odyssey by Nick Batozzi
Gary Becker, The Economic Approach to Human Behavior
Macroeconomics, seventh edition by Olivier Blanchard
Microeconomics and Behavior by Robert H. Frank
Chemistry in Context, eighth edition by American chemical society
Eric Sloane, The Seasons of Americas Past
Investment: A History by Reamer and Downing
Applied Computational Economics and Finance by Miranda and Fackler
Introduction to Computer Graphics by Ganovelli et al
Shipwrecks in the Americas by Robert Marx
A Book of Voyages by Patrick O Brian
Octopus!: The Most Mysterious Creature in the Sea by Katherin Courage
The Greatest Stories Never Told by Rick Beyer
Dead Companies Walking by Scott Feardon
An Introduction to
Medicinal Chemistry by Graham L Patrick

Day Trading for Dummies by Ann. C Logue
An American History: from Barnum to Madoff by Edward Balleisen
And in my bag bought by Susan, Philanthrocapitalism by Bishop and Green, with an intro by Bill Clinton and a picture of Warren Buffett on cover, which I will try to throw out unless it turns out to be a parody.
The trip was augmented by a visit to the Mystic Seaport, where I stocked up on O'Brian books, and the Eli Whitney Museum where Asian Kids and one westerner were using some of the machine tools and modern make tools that Whitney used, and a visit to the Ocean House hotel, which has two squash courts and a professional Croquetists on the premises where I had a nice jog on the Atlantic shore and the second best brunch of my life, the Kerigan Palace in Istanbul being the only better one.
An eminent columnist asked me how do you spot a charlatan. I would refer him to EdSpec the chapter on hoodoos or the OED definition of hoodoos: "A hoodoo is not confined to steam locomotives. I have know a hoodoo diesel rail car." (I have know a hoodoo personage or trait in markets). A charlatan never admits to a loss and gives false and misleading reports of his results, and threatens you when you try to test his results or ask him how to start a hurricane et al.
anonymous writes:
A tactic I have seen a lot is the attempt to get some initial, simple form of compliance, even as small as, "Excuse me, sir, may I ask you a question?" The con counts on the fact that many people, especially when caught off guard, will answer yes. One small act of compliance opens the door to the next, and then the next, and so on.
One advantage of running errands while listening to an iPod, is with the earbuds in, I can just practice ignoring people entirely. But that issue of getting small "gateway" acts of compliance certainly bears on many situations.
Russ Sears writes:
Their significant other is too afraid (or perhaps in on the con) of them to admit the charlatan is not perfect. A good man's wife will talk him up, but if pressed will always admit some flaws they wish they could fix.
What are the 10 things you would strictly warn a man assembling a comeback so as it's more or less guaranteed to happen.
Leo Jia writes:
Sushil,
There is no where for one to come back to.
Perhaps we can visualize someone lost in the hilly jungle. He was on a peak. Now, for some reason, he is lost in the jungle somewhere near the valley, feeling miserable and wanting to go back. The reasons that could make him feeling miserable include: 1. he can't see the sun; 2. other creatures are bugging him; 3. it's quite wet; 4. his former buddies are all on the peak.
But he did not realize that 1. he does not get sunburn nor get bothered by wind; 2. there is a lot of fish to eat; 3. he won't get thirsty; 4. while his buddies are standing still, he is conquering the entire territory with peaks and valleys.
So one should strive to have life's fullness.
It is mandatory these days to show the bio of a businessman in movies as evil and duplicit. Such is the case with The Founder. This one was apparently designed to highlight all the defects that the Pres. is supposed to have. Also to show the business itself in a negative light based on theft of ideas, cheap products, and breaking of contracts. Apparently an agreement with McDonalds to pay them what they wanted from a blank check was reached and a side agreement to pay a royalty was also discussed. The movie makes it seem like KRoc cheated the Mcs. But there were teams of lawyers in the room, and the written agreement didn't contain any such language, and since the sums involved were in the hundreds of millions, there's no way that the agreement wasn't litigated and found wanting.
There is very good footage of what it's like to be a direct salesman and how the sale begins when the customer says "No". Also, if you can get behind the biased anti business propaganda, for someone who understands business, there is much to enjoy about the details that go into success. I particularly liked the training on a tennis court to get all the logistics of preparation efficient. Also liked the back and forth between a supportive and admiring future wife, and a virago, or as Jeff would say, a termagant similar….
1. All the Fed governor speakers have become bearish for the stock market as they are fish out of water and can't believe that the elected doesn't share their view that central planning and regulation and higher service rates are good.
2. The years ending in '07 have had an inordinate number of big declines in the stock market since 1847.
3. There are hoodoos in the market and basketball. Noah has a tremendous negative number of points against while playing for the Knicks, and now Yellen has that same negative number for the stock market.
4. The statistics on sports now are much better than the statistics on the market. When are the market sabermetricians going to calculate + and - numbers for each market while another one is up or down the way they do routinely in sports. For example, how do stocks do when crude is playing up at noon?
5. The grains are beginning to be affected up by the gravitational influence of the big rise in stocks.
6. The thing that always leaves me in a foul mood is when someone comes up to me and says "I've read your book and I want to say that Reminiscences of a Stock Trader and your book are my favorites."
7. The best history book on a city ever written is Gotham by Morrow and Wallace.
8. The palindrome has been bearish on stocks for 90% of all days since 1980. How much has that attitude hurt his returns since year end 2008 for example.
9. I can't open up to a page in Tim Ferriss' book Tools of the Titans without coming up with at least 2 great ideas that I wish I had practiced. However, Ferriss seems very naïve and many of his gurus are charlatans.
10. Jahinger Kahn they say is the best squash player of all time, but he seems relatively slow on his feet, and his way of skipping back to the center after every show seems dysfunctional for a fast player.
11. The biggest canard relating to fixed income is that crude price moves are ephemeral and don't effect the long term rate of inflation or ppi or cpi.
12. The Hong Kong market and Japanese market and the money supply have big but neglected influence on the US markets.
13. Every ring of market makers with a handful who set the price has been shown to be involved in self dealing activities that on average when investigated has lead to 9 figure fines without much attempts at repudiation.
14. The stock bond ratio has gone up about 25% during the last 6 months.
15. Many markets go up on very light volume to the European opens and then crater.
278a
Sometimes you hit the wrong shot in a game and it goes in. That leaves your opponent completely demoralized and usually is good for a win. The people who thought that Hillary would win were wrong, but they bought stocks and sold bonds [as the election approached]. They made a fortune for the wrong reason. How often does this happen in markets and can it be quantified. Morgan Stanley made billions in their bond trading presumably through this error.
There is some merit for investors to approach the markets as a good collector approaches his collections. Start by building a good understanding of business and economics and then slowly start to accumulate the greatest pieces, be it the best stocks and/or bonds. As time goes on he continues patiently to accumulate the pieces he wants while re-investing his dividends/coupons especially during periods when others are looking to sell because they don't understand their value. Every 5-10 years he looks back at his collection with satisfaction knowing that he has a great collection that would pass to his kids.
Here is a nice invidious reference to Galton on herd like behavior.
What were memorable round numbers breached during the week? Gold played footsie and breached 1200 the 30 year went above and below 3% yield with abandon. Dow made abortive runs toward 20,000 but didn't come that close. What else, what are the predictive properties? Nice move down in bonds on Thursday of 1 full point in afternoon after 30 year auction and then again in morning next day.
Anatloy Veltman writes:
Well I didn't notice anyone contributing examples of footsies yet, so I'll pitch a humble question.
I just glanced at raw longer term price charts (just price history, no internal indicators or anything else), and this is what struck me: if (Ralph, for instance) says it's a great buy at this stage, then when is it EVER a sell?! It seems to follow that (likely) never… Somehow, I'm not convinced there is no alternate answer
Ralph Vince writes:
When the back end of the yield curve, especially the 20 yr constant maturity is above the 30. That's a good time to sell…..and look to start slowly building the position back again as it drops, for the relentless, upward climb of man's resourcefulness, as expressed in the broad indexes themselves.
The yield curve gives a great picture of the health of the market If there is multiple inflection points (another one outside of that 20 year point) that's even more negative, and if the far left, the short durations, start flippering madly, quickly…..you definitely want to be out of. People look to see if it is flat or inverted, but there is much to be gleaned by the finer details of its personality.
I asked Brett one more time to quantify some of his multiple classifications and descriptions of cycles and advance declines et al and he responded: "Very nice quanatification of cycles with admirable transparancy of track record fromm @stockspotter. Brett is a Dr of great respect and is adverse to mumbo in all forms. But someone should look at stockspotter to see if it passes the usual scientific standards.
Phil McDonnell writes:
I first came across John Ehlers in the early 1990s. He and I traded his MESA program for my Option Trader software. MESA stands for Maximum Entropy Spectral Analysis. I had earlier written a Fast Fourier Transform (FFT) program which is similar to MESA. FFT constructs a set of multiple cycles over 32, 64 or 128 days to 'fit' the recent history of the market. The problem is that cycles evolve with time. MESA attempts to fix that by taking a shorter term average cycle than FFT.
My experience then was that the software seemed to have some promise but it was not perfect. It offered a look-ahead graph of where the market would go and that was how you picked potential winners.
A quick look at the stockspotter.com site showed a track record of 'closed trades" for the last quarter of 2016. I glanced at the first 10 pages of trades. Out of this sub-sample of 140 trades very few were losers. On the face of it this seems to be a very successful system.
But there is a catch. The trade record shows only a few days (3-6) on the first page. But later pages show a clear trend of more days in a trade (~5-9) as it goes on. This may be evidence of some sort of 'first profitable close' exit strategy. Thus there may be a larger number of deferred losers hidden in the undisclosed current trades which were not revealed.
As it stands the data cannot really be analyzed scientifically. However that does not mean that there is not something interesting here.
2b23
This is a masterful article about the importance of quiet study and good businesslike habits.
"The Godfather of handicappers: Pittsburg Phil changed the game forever"
Hope spring eternal that the market will go down because the cattleist is not in power to increase service rates and other third term policies. But the article provides a good read on the kind of thinking that pervades the street that provides a cushion for the drift, especially with the rates back below 3% and 2.5 %.
"U.S. PREVIEW: Is Trump Rally Real? Jobs Report May Contain Clues"
By Carl Riccadonna and Yelena Shulyatyeva (Bloomberg Intelligence)
There are three main focal points in the December jobs report: the potential for a post- election hiring acceleration, the durability of the recent drop in unemployment and clarity regarding wage pressures. Analysts will watch to see if the post-election surge in business confidence is translating into a more aggressive approach from hiring managers. If so, this could be a signal that improving sentiment is contributing to a virtuous economic feedback loop.

The drop in the unemployment rate, following an extended period of stability, is also garnering attention, including among Fed officials, as it could be a sign that labor shortages are intensifying. If this is true, then average hourly earnings should show a more pronounced bias to move higher as well. With the pace of economic output firming moderately in the second half of the year, there is little reason to expect a significant deviation from the recent hiring trend.

What to Expect:

• The consensus among economists polled by Bloomberg anticipates an increase in December nonfarm payrolls of 175k (170k private), modestly below the six- (205k) and 12-month (188k) moving averages. The payroll trend has decelerated over the past two years, but BI Economics expects the trend to at least stabilize, as economic conditions firm over the next few quarters. Improving economic sentiment could significantly impact hiring intentions, if elevated optimism endures. BI Economics projects a mildly above-consensus outcome, closer to 195k.

• Historically, December payrolls have shown little bias relative to the consensus forecast, thereby implying a modest upside risk relative to the result of the December ADP survey (153k).

• The seasonal adjustment of the payroll data turns negative in December, as recurring winter layoffs commence in a range of sectors. In recent years, the seasonal adjustment factor for December payrolls has averaged near -315k.

•Within the sub-industry details, analysts should be alert for an outlier result in the transportation/warehousing sector, or more specifically the even narrower category of couriers/messengers, which has benefited from seasonal shopping increasingly shifting online. The BLS has attempted to correct for this, but the structural trend is ongoing, so the series may yet be insufficiently adjusted. Retail and construction hiring are also prone to December irregularities.

• The median forecast for the unemployment rate projects a minor retracement in December (to 4.7% from 4.6% prior). The impressive descent from 10% to 5% unemployment from late 2009 through the end of 2015 gave way to an extended period of stability in the vicinity of 5%. The four-tenths decline over the past two months is less remarkable given that it coincided with a two-tenths drop in labor force participation. BI Economics also anticipates a one-tenth increase.

• Consensus projects no change in the length of the workweek, at 34.4 hours. An increase could help break the recent pattern of sluggish income growth by lifting aggregate hours worked, but this appears unlikely given that it has maintained the same level in nine of the last 10 reports.

• Average hourly earnings growth will provide important insight into whether the labor market is witnessing mounting wage pressures as the economy operates near full employment. The prior two months were whipsawed (-0.1% vs. 0.4% prior) by utility workers (-1.8% vs. 1.7%) being in high demand following Hurricane Matthew. As such, the December results may provide the first non-distorted reading for the quarter. Consensus anticipates a 0.3% increase in the month, which should enable the year-on-year growth rate to return to the post-recession high of 2.8%, logged in October. BI Economics estimates a more moderate 0.2% gain. Earnings averaged 2.1% in 2014 and 2.3% in 2015, so the recent acceleration poses a compelling signal that labor-cost pressures are finally intensifying.

• Annual revisions to household survey data: As per usual at the start of the year, the December jobs report will incorporate annual revisions into the household survey data. Seasonally adjusted data for the most recent 5 years are subject to revision.

Employment Scorecard

Wage Pressure Becomes Fed's Focal Point

The minutes of the December FOMC meeting indicated that policy makers were increasingly confident that labor market conditions had reached or were close to reaching the committee's maximum employment objective. "Most" participants shared this view, while "many" saw an increasing risk that an unemployment rate significantly undershooting the level consistent with full employment could compel the Fed to raise rates more quickly than currently anticipated. Furthermore, "several" noted that faster interest rate normalization could also impact the timeline for unwinding asset purchases conducted through QE.

Policy makers appear increasingly concerned that a potential overheating of the labor market could complicate their desire to normalize policy with gradual deliberation. As a result, the evolution of labor market conditions over the next few months will significantly influence officials' comfort-level regarding the current rate-hike schedule. The level of the unemployment rate and the wage pressure trend will be subject to particular scrutiny.

BI Economics is optimistic that firming growth prospects in 2017 will at least stabilize the pace of hiring near the average (188k per month) over the past year, which is well in excess of the natural growth rate of the labor force (roughly 100k per month). As a result, the unemployment rate is likely to remain subject to downward pressure, which will in turn magnify upward pressure on wages. BI Economics anticipates an acceleration in wage pressures in 2017, but given the lagged nature of inflation (including wage inflation), the pressure may take a bit longer to emerge.

The accompanying figure shows the recent pattern in average hourly earnings growth. Overall, average hourly earnings are up 2.5% over the past year, and the pace is poised to return to its cyclical high of 2.8% if the consensus forecast is correct. However, further acceleration may prove elusive in the near term, as the 3-month and 6-month annualized rates of change are running at similar paces (both at 2.4%). This suggests that there has been little acceleration-bias in recent months (despite the choppiness in October and November.)

The above figure further breaks out trends in the service- providing and goods-producing sectors, and the results show a similarly stable trend in the former and a marked deceleration for the latter. In fact, among the main underlying categories, of which there are 14, only seven are exhibiting an acceleration bias. These include non-durable goods manufacturing, retail, transportation, information services, professional/business services, education/healthcare and other services. The relevant conclusion is that while a select group of industries are witnessing accelerating labor costs, pressures are not yet widespread.

The diffusion of labor-cost pressures will be a critical trend to watch in the near term, particularly now that policy makers are increasingly confident that full employment has been achieved. Reading the trend has been complicated of late, in part due to temporary pay increases for utility workers following Hurricane Matthew. Unfortunately, the lack of clarity is likely to extend into early 2017, as minimum wage increases in 20 states take effect in January, likely resulting in further volatility in the average hourly earnings data.

To be sure, an increasing minimum wage does reflect rising labor costs — this will undoubtedly have a ripple effect into workers earning near the minimum wage — but the impact on the average hourly earnings data in the jobs report could temporarily exaggerate the trend. The risk is that this could lead casual observers to panic unnecessarily at the prospect of labor costs boiling over–just ahead of a subsequent moderation. Analysts and policy makers would be wise to remain patient during this short-term flare-up in 1Q.
229f
The players ask for rules, but in a game a lot of random things happen, you can't script every play that's going to happen in a practice or shootaround, so a lot of times you do have to just figure it out"
-Jeff Hornachek about the Knicks woeful defense and also why no systems can beat judgment.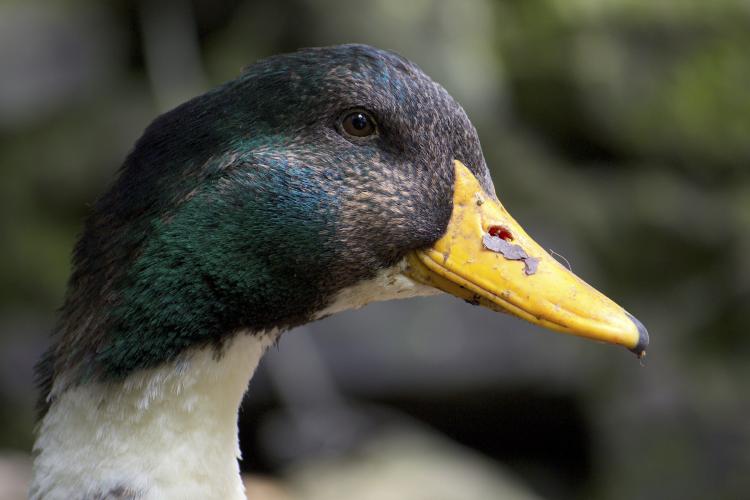 One has been searching for the proper framework to analyze the abstention vote on Israel that would have never been made before the election because it might have cost cattleist votes. The references to Lame Duck seemed apt. The lame duck is wild when it can't swim and is very dangerous. It has nothing to lose as it knows it's a goner. That's why lame duck congresses and retiring office holders are very dangerous. They can't be held accountable by the electorate if they do something bad, and there are no checks or balances from losses that might accrue to their party if they do something wrong. But somehow that didn't quite capture the enormity of the incensed behavior that must have led to all the planning for the abstention.
It then occurred to me that I had written about it. Somewhere in Education of a Speculator, I wrote about gamblers in Malaysia who when they lose everything, which happens often, cut off their hair or wear it in a pony tail. And it's permissible to shoot them on site because they obviously have nothing to lose, and have lost their mind.
There's a picture of my colleagues with their hair in a pony tail recalling the situation to make fun of me. However, I can't find the passage in ed spec. And the market might do something big while I'm looking so I can't spend too much time looking for it.
The paper that apparently tries to debunk the relation between IQ and income seems to be out of the agrarian back burner. I know enough about this subject to know that there are numerous studies showing a 50% correlation between IQ and income. They must have teased and bifurcated the data and added many non-sense correlated variables to no end to eviscerate the direct relation.
"If You're So Smart, Why Aren't You Rich?" by Faye Flam
We must watch out for the humorous chair to follow in the footsteps of her boss now that there is nothing to lose, and the cattleist no longer in the picture. Once my opponent tried to kill me with a 150 mph shot at the back of my head when he was down 14-5 in the final game. It put the UN move in context.
"On the twenty fourth of May came the black Friday panic, which has burned into the souls of thousands of sufferers in every part of the continent. The storm of voices–yells and shrieks lost human semblance. The labor of years was disappearing and reappearing in the wave line of advancing and receding prices. Fortunes melted away in a second, and white terror stricken faces told the sad story of broken hopes and hearts. In Wall Street masses of men gathered and riots were anticipated. Failures followed failures. The stock exchange was suspected of weakness and throngs crowded its corridors and overhung the stairways for a glimpse of the commotion but could only hear the roar of the biddings. The threats of violence against those who were suspected of treachery and wild outbreaks of despair from such as had been ruined will never be obliterated from the memory of those who witnessed the scenes"
Wall Street in History, Martha J Lamb, 1883
2079
Here's a story I like almost as much as Stubby Pringle.
This is one of my favorite stories. I hope you enjoy it, and I wish you a Merry Christmas. — Victor Niederhoffer
High on the mountainside by the little line cabin in the crisp clean dusk of evening Stubby Pringle swings into saddle. He has shape of bear in the dimness, bundled thick against cold. Double stocks crowd scarred boots. Leather chaps with hair out cover patched corduroy pants. Fleece-lined jacket with wear of winters on it bulges body and heavy gloves blunt fingers. Two gay red bandannas folded together fatten throat under chin. Battered hat is pulled down to sit on ears and in side pocket of jacket are rabbit-skin earmuffs he can put to use if he needs them.
Stubby Pringle swings up into saddle. He looks out and down over worlds of snow and ice and tree and rock. He spreads arms wide and they embrace whole ranges of hills. He stretches tall and hat brushes stars in sky. He is Stubby Pringle, cowhand of the Triple X, and this is his night to howl. He is Stubby Pringle, son of the wild jackass, and he is heading for the Christmas dance at the schoolhouse in the valley.
[For the entire text of the story, please follow this link ].
As predicted now that the president is to be Trump, all the hawks from the Fed have been let out of their cages, and talk about the virtues of a hot economy, the meme that the humorous chair pulled out to help the cattleist onto victory has been put back in dungeon.
Fed Hawk Lacker Says May Need More Than Three Hikes in 2017

By Steve Matthews (Bloomberg) –

Jeffrey Lacker, one of the Federal Reserve's most hawkish policy makers, warned that the U.S. central bank may have to raise rates more than three times next year and said he doesn't know if policy makers are already behind the curve on inflation.

"If we were to see a burst of demand growth, that would suggest a steeper path of rates to maintain price stability," the president of the Federal Reserve Bank of Richmond told reporters Friday after taking part in a panel discussion in Charlotte, North Carolina.

"There is a range of paces of interest rate hikes that would qualify as gradual, including paces more rapid than one or two or three a year," he said. "We can get where we need to be with a pace of increases that qualifies as gradual." His next scheduled turn as a Federal Open Market Committee voter is in 2018.

Investors have sold bonds this week in anticipation the U.S. central bank will accelerate policy tightening next year, pushing yields on the 10-year Treasury note to 2.60 percent from2.47 percent on Monday.
It is apparent that everything the Fed does in the near term will be out of the book of public choice, i.e. for(a) their self interest, (b) their party, (c) to to maintain their power and perks, and finally (d) if anything left to do what is right for the citizenry. But what can they do for a, b, and c above?
Certainly a strong statement above the necessity of independence from political interference. But what else? How to humiliate the President Elect, maintain the humorous chair in power?
Roger Arnold writes:
Your elucidation of the Fed's priorities, although accurate, are leading in your query. I wonder why. The questions you follow with stumble out of your assumptions but without explanation like someone falling down a flight of stairs. I've noticed this with many of your posts here since I came back, and it troubles me.
There is considerable mumbo about how the consumer price index should not be adjusted for temporary things like oil and food. The research seems very wrong and misleading.
What are the factors that make so many useful idiots and alluring shibboleths so prevalent and harmful in our field. The desire for publicity and renown must be one of them. So many personages who don't or can't trade achieve prominence and self esteem by becoming pundits or propagandits on the media. Many of them are second handers who can't make a profit on their own, but can only prospect by forming a fan club that carries their positions along once they front run the positions on both the long and the short side. Others achieve prominence by coming up with a very unpopular call that will turn out to be right once in 10 occasions and gives them long lasting fame. Others have recently been fired from their jobs, and join the media as a way of achieving psychic or economic remuneration.
The question arises as to whether a useful idiot has always been a useful idiot or becomes one after he rises to prominence. The same with shibboleths. Have they always been wrongful and harmful or do they become such only after they are bruited to the public. In considering this subject it might be helpful to start with an enumeration of current useful idiots and shibboleths. Certainly those who are consistently bearish on stocks and risk assets like the man of multiple court cases and yoga, or the recently passed Barrons' columnist, or the world stater who always calls for more agrarianism and is always bearish on enterprise must be near the top of the list. But what are the general factors that determine our following a useful idiot or harmful shibboleth? How can this phenomenon be usefully unraveled?
Kim Zussman writes:
Why would successful traders/ money managers dissipate their advantage by publicizing their methods or thinking? Most or all would want to keep their insights secret. If trying to market to investors, returns sell better than talk.
Depleting the persistently successful from the pool of talkers means more talk from the less skilled, and few meaningful revelations.
anonymous responds:
There are some strategies that benefit immensely from increasing participation.
Russ Sears writes:
Of course idiots are useful to those that know they are idiots and take the other side. It's the old dot com hucksters and short sellers secret that promoting a position you already have, once you're holding full position, you want someone to unload it, you need someone left holding the bag. How else could the markets cause maximum losses for the most people.
Might I add that it is easy to find fault and sound profound, but it is difficult to pin-point why someone or some company will succeed and even more difficult to find an audience for ones wisdom. Further, most can't comprehend that volatility is not linear but clearly see the risk tomorrow. Few comprehend the risk premium outweighs the volatility over time, and few are willing to wait, but many want to do something. The law of showbiz meets the internet age: If there is an audience, someone will play for it.
Ed Stewart writes:
The useful idiots or shibboleths that rise to celebrity circulate and gain steam because they serve an unmentioned interest–they have an unseen fan club. Some times it is increasing the brokerage commission, sometimes it is simply giving the public the "red meat" it needs to get clicks/eyeballs for add revenue, sometimes it is literally as servant to "the idea". At times it seems all three at once. Hat trick. The only known defense is the cane.. to hobble down and buy at puke points, but also to raise over head and smash the media channel that pipes the idiots to restore a more sound state of mind. I did it 7 years ago. So far, so good.
Like the climax of a classical symphony, there are many spectacular moves today as November month ends with dollar yen, S&P at open, big big high. Gold, bonds at big big lows. Many others.
Due to some unfortunate circumstances I have had occasion to spend much of the thanksgiving holiday alone. However I had a chance to read some great books which I can recommend.
John Dos Passos, U.S.A. Beautiful paen to America in its plenitude.
Tom Reiss, The Black Count. Amazingly well researched book about the real count of montecristo and a authors love for his n'er do well father who turned out in later life to be a man of principle. Also hybrid vigor.
Nicholas Higham, Princeton Companion to Applied Mathematics. How modeling, and mathematics are used in our everyday life and should be used in many more of our pursuits. Some chapters quite accessible and suggestive.
Stan Gibbilisco, Calculus Know It All. A very easy to read review of derivatives, integrals, and analytic geometry with a small chapter on differential equations. Simple and nicely formatted. Easy guide to math fall river press, very good for middle schoolers.
H.L Mencken, Prejudices. The best essay on Beethoven and capitalism I've ever read. Stirring. Magnificent.
One thing I've noticed at B and N is that their hard bound textbooks in most fields now sell for average of $275. Also that their spoken words section is down to about 25 titles out of say 100,000 titles in the store. Also, that most of their activity is in gifts and teen age reading.
You can almost hear the exhilaration in the "failing of Trump trades" after 15 of last 17 way up.
"Trump Trades Falter as Stocks Fall, Treasuries Rally With Gold":
By Eddie van der Walt, Sofia Horta e Costa and Rita Nazareth (Bloomberg)
The Donald Trump effect lost its sway over global financial markets as investors shifted to new threats including the future of Italy's government and fled to the safety of bonds and gold.

U.S. stocks slipped from all-time highs as investors speculated that gains sparked by expectations for brisker growth under a new administration went too far too quickly. Treasuries climbed, while gold pared its monthly decline. Italian banks led losses in Europe as Prime Minister Matteo Renzi faces a key referendum that may see voters reject his constitutional reform and prompt his resignation. A fund that holds stocks in companies that could gain if the U.S. lifts trade restrictions with Cuba had the biggest rally since December 2014 after former President Fidel Castro's death.
Yanki Onen writes:
One thing that won't change for the foreseeable future is that people will take profit come month-end and the market will recover what it has given and then some before it is over.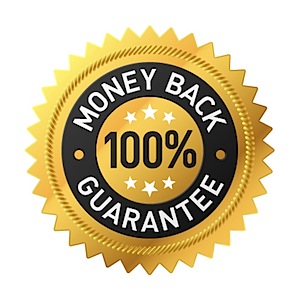 1. After a decline in the prospects for a world state, the Palindrome, the upside down man, and the Sage will be bearish on stocks.
2. A reduction in the service rates will be treated as bearish by all pundits on the grounds that people don't care about having more disposable income, and they would much prefer to have entitlements and infrastructure.
3. The bonds will take a huge dive on the grounds that the Fed is likely to increase rates because output is increasing.
4. A chain letter to all economists from MIT and Yale, and all Nobelists over 90 years old will warn against putting conservatives on the Supreme Court.
5. All news about the cattleists health, hydration, and physical lashing out against her advisers will be eliminated from the blogosphere.
6. Gold will swoon whenever interest rates rise on the grounds that there is going to be more inflation and the dollar will rise.
7. Crude will hit a minimum before the OPEC meetings as news that one country or the other refuses to agree to an output restriction.
8. Stocks will go up on any seemingly bearish announcement that was preceded by a big fall.
9. The longer stocks have spent without setting a x day maximum, the more bullish it is.
10. The prediction markets will badly miss the two biggest market events in history and cause tremendous losses to those who followed it.
11. The polls will all be biased against the republicans before an election by sampling fellow travelers to a disproportionate extent.
12. A great uproar will ensue after an election if a conservative is appointed to the cabinet.
13. The Asian markets, especially Hong Kong will be the bell weather that foretells the subsequent moves in the Western Markets.
14. The PPI announcement will bail out holders of the bonds.
15. There will be a rise in the Stocks in the 5 days before expirations.
16. The economics announcements after the election will be much weaker than before the election on the grounds that there will not be as much reason to beat up those who say they are in bad straights, and similarly the Fed announcements will be much more bearish.
Please feel free to add.
How would you define uncertainty in a market context? The market seems to maximize its closes and opens and other bench market prices so as to maximize uncertainty among all the players so as to maximize trading of all systems and beliefs?
Pete Earle writes:
The market is the kind of fighter that either jumps on you at the bell in the first round, testing your defenses and seeing if it can catch you cold ("dry"). It is also the type to, in the last round, or last minute or so of the last round, burst forth with brutality and attempt to catch you while you're tired or confident about a win.
One likes to use Israel open to close for prediction of US markets the next day over the weekend. This must be counted out. Strange to see it down 7% year to date versus our S&P up 4% year to date.
Anatoly Veltman writes:
A few considerations:
1. A short term indicator - intraday trend Sunday morning as predictor of the intraday trend Sunday evening - may well be valid. One better know make-up of participation "over there". Are foreign "actively trading funds" significant participants?
The above notwithstanding, and to address the second observed anomaly
2. Longer term trends may be cyclical, and they may also be lagging. Being "surprised" with 11% discrepancy is not everything (yet). What was the delta in FX for the same period? (I'm assuming their index is in shekels). Maybe shekel also depreciated 11%, and under-performance is actually 22%…Interest rate differentials and trends are another variable. Finally, U.S. aid and geopolitical threats loom huge over any Israel forecast.
I wonder if anyone can weigh in on "Dem vs. Rep" impact on Israel's future.
Rocky Humbert writes:
Please. Two stocks, Teva Pharma and Perrigo Pharma account for 20% of the TA-100 index. Both stocks have declined massively over the past 12 months and can account for the index underperformance.
As anyone who is sentient should know, the bio, pharma, and generic drug stocks have performed horribly over the past twelve months — beginning with Valiant and Shkreli and Hilliary's tweet — and more recently on bad R&D and earnings news and speculation about the end of price-hike-led earnings growth. When I was buying the drug stocks during the last Hillary-scare, the pe multiples were 9x to 12x. The multiples today are 15x to 23x — even after the declines.
Someone should tell the "public" …
TA-100 Index: The TA-100 Index, typically referred to as the Tel Aviv 100, is a stock market index of the 100 most highly capitalised companies listed on the Tel Aviv Stock Exchange…
David Lillienfeld writes:
It seems likely to me that the generic manufacturers are going to come under a lot of pricing pressure moving forward. The ethicals? I'm not so sure. Yes, there's looking to be a potential product failure on Regeneron's cholesterol drug, likely partly because of price, but almost half of all drug development today is for orphan drugs—and I haven't seen much in the way of push back from the market with regard to them. Lots of kvetching, no changes in purchases.
One of the "wake-up calls" for the industry has been what happened with Gilead's Hep C franchise. (When Gilead bought Parmassett, from whom it got this franchise, everyone thought they grossly overpaid—not unlike Pfizer and Wyeth for Lipitor. It was the deal of the century thus far—for Gilead.) It made a lot of money—short term. There was lots of grousing about the high cost, never mind that it was curative in ways that existing treatments were not, i.e., it was cost-effective even if insurers didn't appreciate the fact immediately. What few understood was that most of that revenue—and profits—resulted from a backlog of patients, now emptied, through which Gilead had to recover its costs and pays the piper for past failed efforts. Did it overcharge beyond that? Depends whom you ask.
There were other viral diseases (Gilead's specialty) it was supposed to have turned its attentions to, as well as (finally) some performance from its oncology unit. About 6-7 weeks ago, though, I noticed that construction on the Gilead campus had slowed. Not stopped, though. I tried speaking with people that I know there, make that knew there, and heard that a couple of retired and have fallen off the grid. One was pretty disgusted and turned up at Genentech—and was unwilling to talk except to say that he was still detoxing.
Look at pharma companies like BioMarin and Ultragenyx and you might find companies with lots of pricing power. Also lots of waiting-to-be acquired power. Will they be hauled in front of a Congressional committee? Perhaps, but I doubt it. That's the nature of an orphan drug—and I don't see that changing anytime soon. The costs of development (fixed costs) are almost as high as for those intended for more common conditions. Yes, there are fewer patients, but they may also be harder to find (= expense). And there are the drug failures. Go ask Bristol-Myers Squibb about the impact of those—BMS is in the process of hacking off a good portion of its R&D department after a major failed trial/program.
Two thoughts: First, stay away from cancer immunotherapy. Yes, someone will win big there—maybe. No one has any clue as to whom/if. In 5 years, probably a different story, but at the moment, not ready for prime-time. (If you like to gamble, go to Vegas or Macau.) Think of this area as the equal of NASH. Maybe Intercept will be a big winner. I'm not so sure. One thing is clear—there's an increasing amount of roadkill on that highway.
So yes, Rocky, the generic manufacturers are challenged—and given the size of the generics marketplace and some of the price hikes that have taken place, I don't see that ending any time soon.
But the pharma space still offers opportunities, just not with the larger companies.
2291
I am reading here Ripley's Believe It or Not: Book of Chance and find it amazingly accurate and interesting. It gives ideas for inventions that are very useful and came to be, and has a million interesting things about luck and skill, and gambling.
A symptom of what's wrong with America, economics, and the cattle trader's economics is this sentence in Robert Gordon The Rise and Fall of American Growth. If the stock market continues to advance, we know that inequality will increase, for capital gains on equities accrue disproportionately to the top income brackets". The book predicts that "the outlook for future growth in the standard of living is not promising" because of this predicted inequality (and slowing innovation, the baby boom, increased debt, and poor education). "We face headwinds that are stronger barriers to continued growth than were faced by our ancestors a century or two ago". Yes, the barriers are economists like Gordon and policies like those of the cattle trader. A totally flawed book suffering from the English and Pickety disease that could have been great if not suffused by collectivist fallacies.
Jim Sogi writes:
Take a look at the Nikkei chart for the last 50 years. They had decades of tremendous growth. In 1989 it peaked, and crashed. Then for the next 25 years until now, its been in a range. Their population is declining. Young Japanese people, increasingly, are not attracted to the opposite sex. When you go to Japan, you really notice a lot of 60 year olds. There is a big population bulge at that age. Those are their boomers. There are no immigrants. There is no diversity. Diversity causes innovation.
Technology has a hard time increasing productivity in the face of large demographic shifts. The cell phone brought huge increases in productivity, but there is a plateauing zombie effect going on with increasing screen addiction.
Both the above are presented in support of my theory about long term market ranges.
Alex Castaldo writes:
Sogi-san's idea about the importance of demographic trends finds some support in a recent paper by Fed economists:
The United States, like other advanced economies, is undergoing a dramatic demographic transition related to the unfolding of the post-war baby boom. As a consequence, the growth rate of the labor force has declined and should remain low for the foreseeable future. In this paper, we investigate the extent to which demographic changes, especially those related to the baby boom, can explain the currently low levels of real interest rates and GDP growth.

We build an overlapping generation (OG) model that is consistent with observed and projected changes in fertility, labor supply, life expectancy, family composition, and international migration. The model allows us to explore the extent to which demographic changes, in and of themselves, can explain the timing and magnitude of movements in real interest rates and real GDP growth during the post-war period and beyond. […].

We find that demographic factors alone can account for a 1.25 percentage-point decline in the equilibrium real interest rate in the model since 1980 - much, if not all, of the permanent decline in real interest rates over that period according to some recent time-series estimates, such as Johannsen and Mertens (2016b) and Holston et al. (2016). The model is also consistent with demographics having lowered real GDP growth 1.25 percentage points since 1980, primarily through lower growth in the labor supply; this decline is in line with changes in estimates of the trend of GDP growth over that period. Interestingly, the model also implies that these declines have been most pronounced since the early 2000s, so that downward pressures on interest rates and GDP growth due to demographics could be easily misinterpreted as persistent but ultimately temporary influences of the global financial crisis.
Larry Williams comments:
Amen! Especially now that everyone owns stocks in one form (retirement programs,etc) or another.
Like JFK said, "a rising tide lifts all ships".
John Floyd comments:
I first arrived in Japan in 1985 in the midst of the boom. Reservations were necessary well in advance to have a sit down lunch anywhere and the likes of Maiko Kawakami were more than willing to pay me $40 an hour to teach them, English. But after many years of a palpable buzz that included the Plaza Accord, expanding money supply, real estate price increases, etc. came the arrival of a new BOJ Governor Mieno in December 1989. Mieno believed the gains in asset prices was a bubble and "undermined the stability…of Japanese society by weakening the ethos of labor…" and immediately began tightening monetary policy. Equity markets began a decline and with a lag of a year or so did real estate prices.
In thinking about Japan I would consider some of the following, Further I would consider how it relates to what is happening in Europe, US, and China at the moment, to name a few.
Why has the "great hedge fund trade" that began in the mid 1990's of shorting Japanese bonds not worked?
Is there something inherent in Japanese culture that has prevented the open restructuring of debt that is more prevalent in Western societies? Why can you drop $1,000 of your English teaching money in a restaurant and have someone return it to you the next day gift wrapped?
Does an aging population save or spend more and what might that influence be on the economy and markets?
How does the rise in China debt levels over the past few years compare to both the Japanese(circa 1980 area) and US debt (circa 2000 area) expansions?
Do you believe the Japanese will stick on the path of the 3 arrows which have been partially successful? Might they expand their arsenal?
What is happening to the stock of JGB's and the ownership there of and thus the subsequent interest rates demanded?
What about this new 10 year yield target and how does it square with inflation and the Yen?
Is there a debt write off as that is the ultimate solution? General government gross debt has gone from about 50% of GDP in the late 80's to about 250% now.
What happens to the JPY, stocks, and bonds if debt is restructured given the impact on growth, inflation, etc.? I was last in Japan a few years ago and remarkably the prices had not changed much since the 1980's for hotels, noodles, beer, coffee, etc. But, alas I did not price out the demand for young English teachers.
208e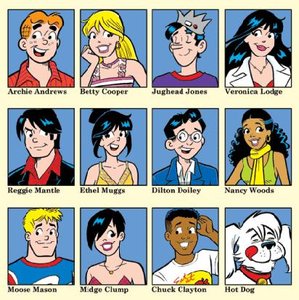 The cast of characters that goes along with the Zacharian "your own man" and the proverbial "useful idiot" is large in our field. I see "the captain", "the pessimist" (perhaps the bearometer), "the cheat" (perhaps a bio executive from Boston), "the complainer" (perhaps Steve Jobs), "the sanctimonious scoundrel" (from Nebraska). I am seeing the boy (market) who plays "lady I did it" with a big spike overnight then a return to unchanged at the open. What other characters from the playground do you see? Do you feel this is a useful type of thinking?
One is thinking of retiring and setting up a radio flyer wagon on Wall Street, and selling guidance on markets for 5 bucks a query. One has given up studying the factors that determine the bull or bear of individual stocks., especially since no studies are valid unless they use a compustat as is file and according to Andy Lo, even those are adjusted. One wonders if there is any systematic way of dividing stocks into good and bad that works these days? A related query is whether the Value Line rankings of stocks into group 1-5 have held up now that the great Sam Eisenstat has been eased out. Do you think I could be as good as Kramer?
Jim Sogi writes:
Years and years ago I read Value Line regularly in the binders at the brokers office and generally followed it during the bull market. It did well. Later, I subscribed, but found that by the time I got my issue, first by mail, then electronically, that the chosen No 1 stocks already had made their move making it impossible for me to get in with any hope of profit. I always wondered how that worked.
Larry Williams writes:
We tested value line ranking is Q&A software (Thompson/Reuters) about 2006-2009 time frame and were not able to come up with much that rolled into/out of top ones or bought and held for 6 to 9 months. Maybe need a long hold time.
In a rather simplistic and limited analysis this is the first time after a debate or "election news/event" that was deemed to favor the Dems that the Mexican Peso is lower on the day.
Who are the most resonant useful idiots in our day that can always be counted on to say something idiotic? I find it useful to look at El Erian and Gross, as both are never bullish on stocks.
Steve Ellison writes:
Anything on zerohedge
We are listening to Rigoletto here, and it occurs that the theme of 90% of the operas before 1870 are with Trump like rich men taking advantage of poor beautiful women before receiving their retribution. Would that be correct?
Stefanie Harvey replies:
This is also a war rallying theme. I just finished SPQR: A History of Ancient Rome by Mary Beard. Many a campaign began after a rape or attempted rape of an elite or community of women.
Short book review: a bit of slog due to excessive detail but wonderful humor and a light tone in writing.
2799
The best one-wall handball player in the world in 1940 was Joe Garber. He was drafted an Ace, and got killed flying in a Boeing B-17G over Munich on 21/7/1944. The Brighton Beach Baths, now Russian condos, built a handball stadium holding 500 in his honor. Artie Niederhoffer, my father, and I watched the handball sweeps every weekend from a perch in fourth tier. To add to excitement, Artie always sat next to Bookie, and they played a game of checkers as they watched the handball, often the notorious Uncle Howie teamed up with Hershkowitz against the runner Moey Orenstein and Mortie Alexander, who could kill the ball from 20 feet behind the long line. Bookie took bets on all the games, at 11-10. Pick em on Moey. Or Eisenberg, +3 against the Milkman. (That game was rained out, but that's another story.) It was hot in the concrete stadium and if the score got to 18-11 or some such in a game Bookie would pay out all the bets on the winning teams so that the winners could get a swim in the adjacent public ocean. Shades of Paddy Power paying out all the bets on the Cattle Trader.
Stefan Jovanovich comments:
Political bets are not really like athletic contests since there is no running tally. The polls issued throughout the election campaigns used to be a kind of pseudo-line score so you could use some of the techniques that the Brighton Beach bookies used for in-game sport betting. But that is now gone, like the Baths. The public polls are now so thoroughly corrupted (statistically, not morally) that you cannot think you are watching a game progress. Even if Vic had not decided that state polls' collective predictions for the Electoral College were an inappropriate intrusion of politics, I would have abandoned the daily score-keeping. The collapse in sampling that has occurred this year makes the fall-off in TV ratings for the NFL seem moderate by comparison; and there has been a quantum increase in the distortions in pollster's models. Those distortions are partly the result of the sampling problem but they are also from political bias. The models' partisan break-downs are completely inconsistent with anything seen in the actual elections last year and in 2014. The only information out there that is statistically valid are the longitudinal polls like the LA Times/USC poll - where the same people are repeatedly polled. Those continue to show a score that is 13-11, not 18-11. Nate Silver made the smart move over to ESPN just in time.
All these possibilities are quite analogous to those who like to fight the drift in the market. There are so many things that could go wrong. There are so many factors that people don't consider that could cause a big drop. Just in the last 4 days, there was the w.f. wagon, the Chinese trade, the alcoa signal, the Hillary speech. Every day there's some unaccounted for worry. My goodness, that's what the market takes into account, why it is where it is, where people put their money on it, and equilibrate taking into account all the positive and negative factors. That's how it is with the predictive markets. They take account of the turnouts, the prevalence of preference, the changes in votes as the election nears, the states, the coming news, the efforts to bring out the vote. If it gets too far out of line, money comes in to move it to the right direction. It's just like the market, and the reason that the best estimate of the market for the next period is always the drift.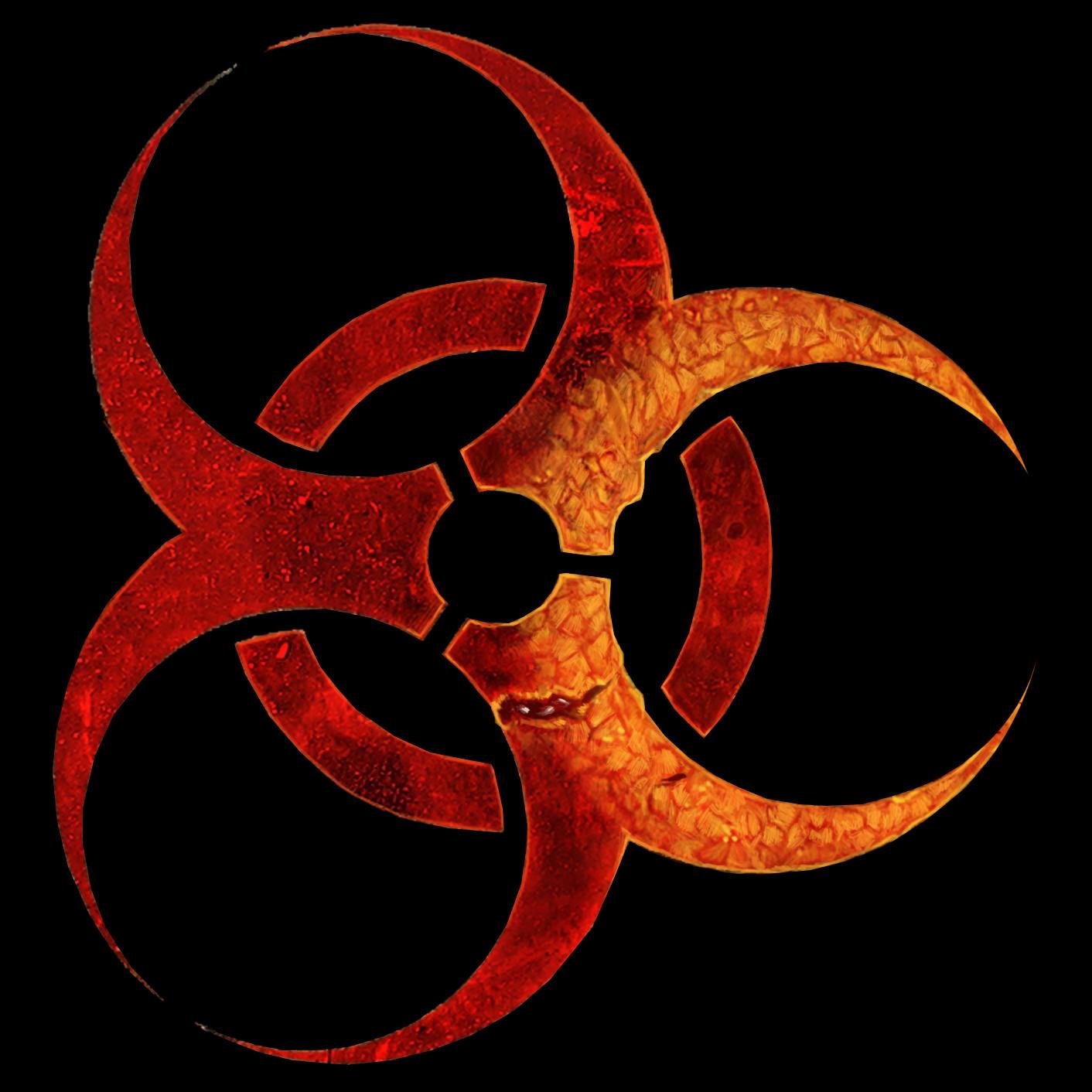 Contagion and infections of new groups of susceptibles may work to create a landslide to throw the real estate promoter proud of stiffing thousands out of the race now with favorable impact on stocks, and lessened pressure on centrals to hold off from tapering and hawkish interest rate increase talk before election. Thus, while the hurricane theory that insurance companies will have to sell bonds to cover losses is off the table, the hawks may be let out of their cages.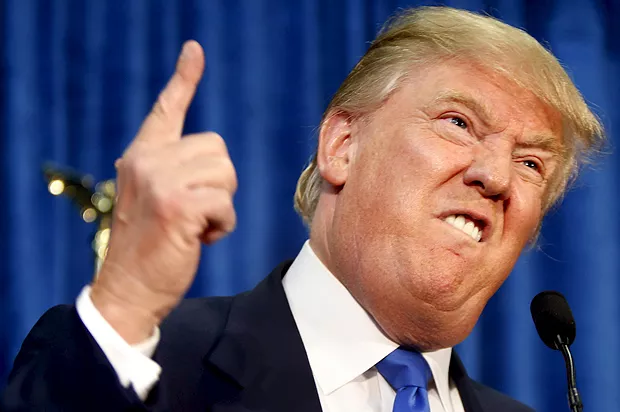 Today was a perfect day in the way expectations work. I don't fully know how they work but some of these factors were involved.
1. Market started way down Monday for fear that Trump would win the debate. The old accepted thing is always what the market wants even if it's creeping socialism and higher service rates.
2. Then on Tuesday evening, the market went down 1/2 % before the debate on fear that Trump would win. Fear always causes stops to be run.
3. Then during the debate, the market went up 20 points as it became obvious that the cattleist was winning and that trump was rambling, and interrupting, and proud of fact that he made money by stiffing people, and buying foreclosed houses, and not paying service.
4. Then the market went down 26 points to the open on the theory that you should buy the rumour and sell the news. Sort of a variant of "the threat is worse than the execution". Often good news i.e that the cattleist won, is worse than bad news. Of course often the good news is known in advance by flexions and they sell after it. Of course some people might have sold because the realization that the cattleist would win means that after-tax capital gains will be lower and regulation will be higher.
5. Then the market went up 10 quick points from the open to show that they were happy after all with the cattleist and to take profits from those who were stopped out at the open.
6. Then the market dropped a quick 5 points to recapitulate yesterdays and the prior days decline. People suffer from the remembrance of last 2 events effect or whatever absurd name Kahneman specifically gives it [Ed.: recency bias?].
7. Then finally the market advanced to where it was after the debate, letting no good opportunity for a stop or profit go unheeded. And it ain't over yet. Only a Brett can make sense of it all.
201d
I'll go with the prediction market which reduced the probability of wining to 0.30 from 0.37 for Trump. Having listened to the debate, it is hard to believe that anyone could have thought Trump won the debate. He was totally unprepared. He could only mutter "wrong" and talk about his abilities in response to totally prepared remarks from Hillary. The Times gave a good fair analysis of the debate. As did Washington Post and Fortune.
anonymous writes:
The prediction market is not anything like the markets that you all trade in every day. (Those of us out here in the piney woods are guilty of buying and selling stocks on occasion but comparing what we do to what you all do is like comparing subsistence farming to Cargill.) For one thing, there is no size. The move down 7 points came on basically no volume. If a stock moves that much on that little money changing hands, the shares belong to a business that is already bankrupt. Oh, wait, that is the general business magazine trade these days….and the newspaper business. For those who want to know where the money went… There is not much volume; but there is, as there used to be with Berkshire in the good old days when its owner did outperform the market, some considerable size.
Victor Niederhoffer replies:
I believe that the many small traders with insights and incentive to make money keep the prediction market very accurate. And there are numerous studies that show that the prediction markets work much better than the polls. (I think).
Andy Aiken writes:
A problem with most prediction models, including prediction markets, for the US presidential election, is that they combine state polls using a Gaussian copula-like approach. Andrew Gelman, political scientist at Columbia, showed how this approach is subject to the ecological fallacy. He resolves this with a hierarchical Bayesian model, which Nate Silver adapted for his 538 site. This is not to say that 538 is accurate, since it is only as good as the polls that are used as inputs, but it avoids a common methodological flaw. It doesn't take too much capital to manipulate a prediction market. I personally know some people close to Bush who in 2004 would push up or down the Presidential Election contracts market on the Iowa Electronic Market, merely to influence perceptions. Brexit may have been an example of such a manipulation attempt.
—
keep looking »
Archives
Resources & Links
Search