The Asylum by Leah McGrath Goodman tells the sordid story of the history of the NY Merc from the time it traded potatoes in the early 20th century to its purchase by the Chicago Merc in 2008 as oil barrels went up from $50 to $150 a barrel and back to $25 in just a few months. The NY Merc was called an asylum and its members inmates because it resembled an unruly insane asylum where drugs, fights, vulgarity, drunkenness, sex, bribery, gambling, police raids, infighting, revolving doors with bureaucrats, corruption, and most of all illegal cheating of the public was rampant.
As such it provides a good baedecker of what the markets have been like while pit trading was rampant prior to the electronic screen trading of the current era. Some anecdotes give the flavor. A Hasidic trader was told to take off his yarmulke as it would give too honest an impression of the floor. One trader after another knocked the other out if they dared to stand in the way of a short term profit at the expense of the public on the floor.
The book provides interesting coverage of the chairmen of the exchange. Each one like an Atlantic City Mayor was kicked out and fined by the Feds for illegal activity of one kind or another. A particular favorite who the author seems to admire is Zoltan Louis Guttman, a Hasidic trader, who chaired the exchange for 6 years but was convicted of fake option trading and banned from executive and trading activities. Compared to the other chairmen she writes about Guttman was a saint as his activities were not at the expense of the public or the members but merely for self preservation.
The author is particularly sensitive to sex on the floor. She quotes with umbrage: "Whether you were the chairman of the exchange or the lowest of the low, blow jobs were the one thing everybody could agree on." She follows the traders to a sex bar adjacent to the exchange and is appalled at the sex acts she sees there. When in Washington, she is appalled at the lack of understanding of the politicians to the nitty gritty of the exchange and can tell from a distance that the politicians are more interested in the tight miniskirts of their assistants than the testimony of the exchange officials. Like Miss Clavel in Madeline she decries the women on the floor who wore high heels and tube tops and quotes approvingly a trader: "they took jobs on the floor to catch a rich husband. They'd marry a trader, they'd break up a year later, and she'd walk off the baby and half his net worth."
There are interesting stories about some of the traders habits. One likes to play practical jokes on his assistants. Another is known as a great scholar because he schools his traders in technical analysis before they go on the floor. Another is very handsome and rich and smart and a martial arts expert who dines at Raos.
The book reaches a climax as the traders fight like mad dogs over their sale to private equity firms and the Chicago Merc. They see the end of their ability to cheat the public in the usual way when screen trading is imminent. They sue each other and fight with each other even after death as they decry the rise in the value of their seats from 50,000 in the 1970's to $15 million when they finally sell to the Chicago Merc and the price of their stock reaches 150. None of them seem to realize how lucky they were as the sale took place right before the crash of 2008 and the descent of oil from $150 to $25.
The energy market is important in many way for the commerce of the world. While there are competitive exchanges in Europe and Dubai the Ny Merc continues to be the premier market in terms of volume of trade. The exchange charges a fee for each trade by non-members, and this is the source of the valuation of seats on the exchange. Many interlocking webs with the regulators, politicians, and competitors maintain the oligoplistic nature of the market. I found the book fascinating, couldn't put it down, and would recommend it to all as both a warning and a education in what it was like, what they were up against in their own trading through the pits, and what the trajectory is likely to be in the future.
There's a very good story by Jack Schaefer about a hunting lodge with Peyton, an excellent naturalist, who is as sporting as Scott when it comes to culling a sick or weak deer, finally a rancher calls him a predator like the wolf and tells Peyton that he's been searching for a word that appropriate for the predatory hunter. The word is "humility". It's good to have it in the market especially when shorting the stocks.
Jordan Low writes:
The NYT wrote an article about short sellers, but is unable to find one willing to go on the record, except a retired short seller from 2008.
Mr. Wheat asks for a few Wiswell quotes great for trading:
"We suffer defeat gladly, as we know that is the only way to learn, and improve, and ultimately to win"
"The world can't guarantee you wins. You must depend only our own good moves for success"
"Look twice before you move once, and do it every game"
"The board supplies no easy answers. Therefore it is necessary to take a calculated risk: that is not the same as gambling"
"If you want to knock a player out, you have to go for the solar plexus"
"How can a genius make all the right moves in a board game, and then make all the wrong moves in the game of life".
"Occupy, or attack the center. The sides and corners are lifeless. The center radiates warmth and energy"
What is this thing called vig? See old man vig from Mr. Grain.
"Bored Traders on Tinder Are a Symptom of Wall Street Revenue"

By Laura J. Keller (Bloomberg)

One bond trader says he's been slipping out early to watch his kids play sports. A fund manager says his office just staged a golf retreat. A trading supervisor at another bank confides he's swiping through a lot of profiles on Tinder, the dating app. Welcome back, Wall Street, to the doldrums. After four straight quarters of rising income from trading, the biggest U.S. investment banks spent the past few months in a renewed slump. Shareholders will soon see how dull it's been. Analysts estimate the five largest firms will say their combined revenue from trading dropped 11 percent from a year earlier to $18.4 billion — the smallest haul for a second quarter since 2012. The banks start posting results July 14. Behind the scenes, traders grouse about a lack of market- moving news. Congressional gridlock is eroding optimism that President Donald Trump can enact a sweeping, pro-business agenda. Other geopolitical frictions have yet to jolt markets. The Federal Reserve is sticking to its interest-rate path. Among the hardest hit are fixed-income traders. Combined, the five firms are likely to say revenue from that business fell 16 percent to $11.2 billion, according to estimates gathered from nine analysts. At Goldman Sachs Group Inc., it probably tumbled 23 percent to about $1.5 billion, the estimates show. At JP Morgan Chase & Co., it likely fell 17 percent to $3.3 billion. In equities trading, analysts estimate total revenue slipped 2 percent to $7.2 billion. Stock-trading leader Morgan Stanley may post the sharpest decline, about 6 percent. Spokesmen for the five banks declined to comment.
Jeff Hirsch writes:
Victor Niederhoffer writes:
The market needs vig regardless of the season.
Jeff Hirsch writes:
Of course. But vig has seasonality too and that may be part of what drives market seasonality. It is clearing repetitive collective human behavior at work.
It is funny to see some of the European performances year to date, like Russia and the Americas always moving in opposite directions, and Turkey up 28% or so, the best [Chart of Istanbul 100 below]. As Haaretz says, the markets don't care much about authoritarian rule, or democracy, or individualism or religion, as long as there is a rule of law so that the investors can get their money back. But rule of law not even upheld there.
http://www.azlyrics.com/lyrics/samcooke/wonderfulworld.html
@vicniederhoffer the definitive explanation I believe for flash crashes. It's margin calls triggered by the notorious broker and fellow travelers. As Bacon says: "The public has no right to lose as much as they do". But it's perfectly legal and unmentionable; but in fairness you have 2 minutes to meet a margin call by wiring money at 2 am to an unreachable counterpart before they take the opposite side to you. You can often see seemingly unnatural huge bids and offers away from the price just waiting to devour you in this context. As mentioned to add risk to injury in the event that one out of a thousand customers isn't exited in time for the broker to take all their chips, they add a risk fee to you next time around to take account of what might happen to them if the market moves 10%or 20% or so in a minute and they can't avalanche you out.
The Match King by Frank Partnoy covers the Swedish Match company and Ivar Kruegar who committed suicide after developing many derivatives, forging Italian bonds, and developing new methods of manufacturing buildings and matches. He did real trading unlike Madoff but used many of the same techniques. He tried to follow the example of the south sea bubble and Mississippi bubble to get us lenders to funnel money through him to loan to foreign governments in exchange for monopolies.
Author is a respected attorney with Wall street experience. Very resonant. Also A History of the United States in Five Crashes by Scott Nations. Cover the 1907, 1929, 1987, 2008, and flash crash of 2010. Insightful, interesting and anecdotal with some analysis.
211c
After a week of low volume two weeks ago, last week was highly volatile and erratic. It coincided with the advent of a new intern in the office. During the day, we don't talk much but as the market gyrates we try to quantify many different regularities. In the last 5 minutes of trading the market swung back to the lows before a holiday and a shortened day of trading before the first day of the month with gold, bonds at low, and the S&P who knows where. The moves raised a number of queries. And I realized that to a new intern and a outside observer it sounded very much like we were inmates in an insane asylum. It reminded me so much in retrospect of the idiot savant that the collab and I met at the baseball hall of fame who came up to us, and recited the batting averages of every player on every team from 50 years ago.
Anatoly Veltman writes:
I realize that one thing hasn't changed: institutions need to be invested. But other than that one thing, every other market make-up and mechanism has changed due to globalization, algos (especially HFT) and the incredible successful CBs experiment of 2010's with long-lasting zero-cost of all major currencies.
So that would mean to me that pre-2010s patterns are unreliable. And if one follows only a few years of pattern, then the problem lies with different placement within economic and election cycles, as well as most recent hacking waves. Which leads me to believe that the only constant is a CHANGE, and patterns that still CAN be relied on need constant adjusting of sorts…
In conclusion, I venture say that institutional investing has grabbed an oversize share (of course at the price of individual investing). Thus, given my introductory sentence, I have recently expected a Bull phase to last as long as it is - and then switch over to a lasting bear phase to wipe out 50-80% of the preceding gain. Now in that sense, not much change from 2007/2008 grand pattern - except for the exchange execution mechanics (with politicians dominating haphazard rule changes). So yes, lots of fun ahead for the intern.
Ralph Vince writes:
The relentless move continues throughout the Summer, the majority waiting on the sidelines, assessing the virtues of each thumb, and the litany of those who should know better who all were looking for a top at various points up.
Yes, things are overvalued by most metrics. It's a bull market. That's how they go, have people forgotten this?
We've gone from a market of fear and disbelief, to merely one of fear now - a dangerous environment for weak stomachs as we have seen the past six weeks. The kind of market that wants to shake out those who are and have been aboard, and tempt those who aren't with a certain legerdemain only Mr. Market could do so as to get those who want to get aboard, unable to by crossing their feet and getting their weight going the wrong way.
Voir venir as mom would say.
anonymous writes:
"Wait and see."
Anything to make us think it's no longer a bull market. Quick, volatile drops in speed and magnitude like we saw this past week, or long, slow, drawn-out affairs where new highs haven't been seen for months, yet still within the context of this bigger, overarching, fear-driven bull market.
A visit to a nyc public park just opened in a West Side neighborhood brings bak many resonances. This is the Gertrude Ederle park . She was first to swim the English channel in 1926 and was cal coolidge's best American girl. The park was 10 years in construction and once held a 1920's type swimming pool which has been remodeled. As I was passing by doing my dailyjob, I heard 100 kids playing . As I passed one shouted in the midst of pushing 3 other kids " Its already settled. Its already settled. Your own man said we were rite ". The park is quite decrepit and I doubt whether they still have a Greek solarium in it so typical of the one patronized by former Chicago community organizers before they reached the Beltway.
How much bad news was there last week with the market refusing to go down?
If 1 millionth as much good news came and the market didn't go up, every commentator would be saying the market is in the worst shape ever because no good news will budge it. But not the reverse.
There must be consternation and frowns at the marbled corridors of the Governors. They tried so hard to knock it down.
Reminds me of the Union Club on fifth avenue in the 1950s where the members sat at the windows looking down at fifth avenue and frowned at the women wearing mini skirts et al.
Ralph Vince writes:
It reminds me of when I was an adolescent, and work was at Cleveland's food terminal, and the old kraut I worked for set starting time at 5 am sharp.
The endless ghetto lay between the job and my bed and the only way there was with my thumb. The jungle would always be hopping at that hour, kids out riding their bikes, etc. I would go through there like a ghost, and disregard any danger, trying only to be ready for it.
This market is identical, and calls for absolutely the same, exact, unflinching mindset. The same exact thing.
2079
There's something lethal in this exchange between the NY Times and the humorous chair. "We've certainly noticed that the stock market is up over the last year. That usually shows up in financial conditions indexes." The hate, the umbrage, the distress from both the questioner and the answerer is almost palpable.
Finally something useful and not hateful from the fraternity paper.
"In the Hunt for New Antibiotics, Scientists Hit Pay Dirt" by Jenna Gallegos
Bill Ray writes:
Until fairly recently, the direct was a great place to find antibiotics. Streptomycin, which was the first treatment for TB (and which showed that randomized trials had a place in clinical research) was discovered in direct, as was erythromycin, I think. There have been many others, as well.
Soil can be fertile in lots of ways.
Andy Aiken writes:
I heard someone recently mention colloidal silver as a natural antibiotic with zero side effects. Zero collateral effects, except turning blue. Also, probably zero effect on melanoma and other conditions that colloidial silver is supposedly used to treat.
Vancomycin, Erythromycin, Penicillin, etc are all the purified form of natural antibiotics produced by fungi. Why consume silver, which has no nutritional function, when the best antibiotics use the ancient wisdom that playing in the dirt provides excellent immune protection?
Aside from an effort to sink the President, how does a hoped for increase in inflation above 2% help the economy and overwhelm the "data driven" of the past? Wow, all of old time economics where employment was related to the real rate is going out the window. I must throw all my 19th century economics books out.
The humorous chair and agrarian wild man both hoping for end of prosperity. One sees an albatross; the other notes with trepidation that the stock market is up
More a frenzied man of TV says "prez has become an albatross to the stock market": let us hope there are more albatross like him out there
The more prosperity we have, the better it is for everyman and the Prez, and the worse for cattle and prospects for camp kinsella policies
Here's the humorous chair on stock market…it's almost like she hates to see it up. and why not? the move prosperity.
@VicNiederhoffer on twitter
Happy father's day to all the fathers who read our site. The fathers who are on this list are very benevolent and competent as far as I know. If I had one thing to impart as the father of 7, I would say teach the kids at an early age about the idea that has the world in its grip, and put all their assets in spiders or a comparable zero rake equity fund. And let them know that their own situation and the world will get better.
He sees a case against Prez but the 30,000 emails deleted, smashed computers, emoluments to foundation contributors were not enough for a reasonable prosecutor to consider a case against cattle.
"Bharara 'Absolutely' Sees Enough Evidence for Case Against Trump"
Stefan Jovanovich writes:
The monopoly on prosecution is another part of the American legal structure that has no support in either canon or common law. It is based on sovereign presumption and preemption; to a horrible extent, allowing a district or U.S. attorney the discretion to decide whether or not someone should do the time for their crime is a product of the desires of the early New England emigrants to North America. They wanted to establish a Congregationalist theocracy. They succeeded. Now, of course, we have the high priests throw the Federal Criminal Code instead of scripture at the apostates; but the outcomes are entirely the same. None of us is without sin, and we are all guilty of something; our actual freedom is almost entirely a matter of having not yet pissed off someone in authority who thinks we are a ham sandwich in human form.
19th century Americans understood this in their bones. That is why The Scarlet Letter was the first blockbuster novel in U.S. publishing history. I know we are all supposed to prefer Melville's tract; but I think the public got it right. It remains the best single work of fiction ever written by an American.
Interesting hypotheses from Mr. Kedia reminiscent of the self serving tautological contrived promiscuous hypotheses of the behavioral science Nobelists. That's why we test such things. My tests indicate business as usual. The test from the 12 observations, 11 in 2000 and 1, three Wednesdays ago show continuations of previous marching order will be apt.
A beautiful story about systems, work and family from a master:
Download [19 page PDF, 12MB in size, 5 minutes to download]
I am asked by a son for tips on how to be a good trader. Here's a good start. Ask yourself be4 you trade:
1. Have you tested it?
2. Is it already in market?
3. Are you getting in over your head?
4. Are you trying to make money the same way many did yesterday?
5. Are you shorting stocks and going against the drift?
6. Are big things happening in related markets that could domino over?
7. Is there much fear in the market before the next announcement thereby giving you an opportunity to come in before it?
8. Are you paying too much implicitly in vig, rake in terms of how big a profit you are going for relative to your vig, rake bid asked spread?
9. Are you playing someone else's game, like trying to make a 1/10 of 1% profit on your trade in the next hour while high frequency taking 100 mill a day?
10. Is something bad e.g. sickness happening in your family that will prevent you from proper decision making?
11. Can you afford to lose?
12. Did you stop to test, consider all these things before you traded or did you just make a reflex kind of trade?
13. Is liquidity going to be reduced shortly so you're playing mah jong against a group of experts with little chance of beating them?
14. Do you have a backup position with most of your assets long stocks?
15. Have you had sex recently good or bad and is it influencing your decision the wrong way?
What would you add or subtract from this?
Ralph Vince comments:
Along the lines of 11, can you handle the worst thing that can happen (and along the lines of 13, this event should include the notion that there will be no liquidity, which will haunt you in the quietest moment of the night.)
I would also add: "What's your time horizon on all of this–on this trade and how many of these?" Ad infinitum is an answer here, but there should be a reason for that answer, not as a default.
Once both of these two questions are answered, unequivocally and clearly, a trader can address the most important question, in my opinion, which answers the "how much," but is approached by answering the pinnacle of questions all traders must answer, which is "what are you trying to accomplish within this given time frame?".
Jeff Watson writes:
Do you really know and understand the game being played that you are trying to join? Are you aware that there are always games within games that might have a totally different, secret, set of rules?
Are you under the delusion that grains are "easier" because they seem to move slower and with less violence than the metals, oil, spus, etc?
Are you in good shape financially and physically?
Have you developed an aversion to losing money?
anonymous writes:
Focus on process over outcome. It's not whether you make the shot, but whether it was a good decision to take the shot.
26a0
How many lives are lost because the FDA uses double blind rather than decision making under uncertainty as the gold standard including the data for metformin which is a decision making under uncertainty 99% for life extension but could never even be tested and approved because it would cost over 1 bill to test.
The gold standard also applies the "precautionary principle", thus avoiding the political fallout of another Fen-Phen. They make it uneconomic for sponsors/manufacturers to do research in life extension, delayed senescence, cognitive enhancement, and other outcomes that require the "proactionary principle".
Alston Mabry writes:
I still remember the first time I heard the term "evidence-based medicine", and how my first thought was, "As opposed to what?" Upon investigation, I realized that what we have is essentially "experience-based medicine", i.e., doctors do what their experience, and the experience of their teachers, tells them is the best course of action. Then I read articles about how hospitals resist the tracking and publication of the performance of, say, their surgeons, because they don't want to lose patients if they look bad.
There is so much data produced by our whole healthcare system, and the bulk of it is lost. The whole country is a pharmaceutical experiment, but I wonder if we capture even a small fraction of the useful data.
Dylan Distasio writes:
Agree 100%. I think the gold standard has done more to set back the areas highlighted than any others, although they (along with the legal environment) also make it extremely hard for MDs to experiment with cancer protocols. There was a great article awhile back (which I can't find at the moment) highlighting the fact that early (by early I mean 1960s-70s) creative protocols based on taking calculated chances and empiricism could never even be attempted in today's the "proactionary principle".
Charles Pennington writes:
Speaking out of ignorance here, but I have the impression that a very disproportionate amount (>80%?) of important world pharmaceutical R&D is done in the US. Are there any familiar prescription drugs that we take here that were developed and/or marketed by Japanese companies? I can't name one. Obviously there are some big European pharmaceutical firms, but it still seems like the US is the center of mass, and even more so if one is considering "biosimilars" — seems like the US really is even more dominant in biotech
Is this impression correct, and if so, why?
(I imagine it's true in spite of the FDA rather than because of.)
Some 52 years ago I studied the Friday down Monday down effect, a tendency for Monday moves to be inordinate bad after Friday declines. The z's for it were about -15 for the preceding 25 years. It seemed appropriate to update it. I found that the last 469 Friday declines were followed by an average move of 001 on a base of 15000 with the last 512 Friday rises followed by an average move of 002.
Those are moves of 1/100 of 1%. The standard deviation was about 50% higher at 180 for the Monday moves following the Friday declines showing a significant increase in volatility following Friday declines. That's all that's left of a regularity that is still extant in many of the book.
"The Behavior of Stock Prices on Fridays and Mondays"
As long as there are useful idiots in the world like those that I often enumerate from Cal, and the twin former Harvard fund manager, there is no need to worry about A.I in our field.
Orson Terrill writes:
The idea out there that there is no discoverable alpha, or soon there will be no discoverable alpha, because of so many quant funds, hft, AI algos, have absorbed it all…. is ridiculous!
People should be excited that no one can get to it all.
The factorial reality when trying to get the faintest idea of the market as a closed system was already beyond the grasp of current human ability. Attempts to increase precision with AI doesn't remove anomalies from the market at an increasing rate, it will slow the rate of removal. Deep learning adds a huge amount of variables (random weights, nodes, whatever you want to call it) to the computational load.
Say you want every basket of 10 stocks you could make with the SP500, for 10 years of data, OHLC, volume, ranges of various frequency, day of week, day of month, month of year, 1st 2nd 3rd (and on) differences of everything, some various filters such as averages, then you want covariances, the changes in those.
THEN! (Maybe!) You take those 200 octillion data points (seriously) and get to work with some AI? Seriously? Every computer in the world probably couldn't do this, and of course you'd still have over fit models in the end.
To make the point about AI:
Formulating a model, or an hypothesis about a condition, with all the data wrangling and basic transformations involved, that are then used to make orders of magnitude more data by fitting something as basic as a neural network auto-regression model, essentially means the potential combination of inputs, and computational demand, has left the universe. It's way beyond the scale of any computational feat happening even the most bleeding edge. So. Far. Beyond.
In other words, think, dig, have ideas, test them, and don't worry that you might be the only one trading on something. If what you're trading on has just a minutia of complexity, it probably wasn't found via brute force search by some high performance computing juggernaut. Bet on that. They have trillions and trillions of the most simplistic price change anomalies that they are still chasing/racing each other for all over the world.
The stuff that the Chair was doing in the 70s (before I was even born!) is still being chased today…and everything else (which is almost everything) is left on the table. The structural reality of: What computers are good at, returns to speed, large funds needing to focus on the most liquid assets for risk control, and because large funds need larger sources of liquidity to match against, guarantees most money is crowding in the same large liquid spaces.
Stef Estebiza writes:
Warren Buffett's favorite holding period is forever.
anonymous writes:

That is his favorite holding period for everyone else, particularly those holding his, as it reduces the directional liquidity to the upside and therefore reduces the the power of the viscous forces to resist change and increase slippage to the upside.
2016
No sooner had I said that the attempts to damage Him seemed somewhat epicyclic, that his hand shakes are belittled and ridiculed. I can't find the proper analogy for these attempts in nature right now but I can in the one thing I know about–racquet sports. Often one plays against a player who is relatively impervious to your game. First you try bringing him to the net, then you hit to his week side, then you try rushing to the net, then you lob. Then you play dead. Then you delay. Finally you hit one down the middle and rush the net, I once played Ralph–in the finals of the gold rackets, and I was up 13-5, 2-0. He had tried a bag of tricks but it didn't work. He then turned around off the backwall and aimed it for the back of my head with all his might. I demanded the referee default him even though I was up 14-5. But the refs like the press now were always against me.
"Macron Out-Trumps Trump in Handshake Duel Before NATO Summit"
By Jennifer Jacobs, Margaret Talev and Craig Gordon
Donald Trump is known for employing knuckle- crushing, testosterone-driven, arm-shuddering handshakes. But he met his match today in Emmanuel Macron.

It took the French president just six seconds to out-Trump Trump in a handshake that showed the world — and a man three decades his senior — that there's a new leader on the world stage.

Trump's trick is to go in strong and then hold on just slightly too long, often pulling the other man toward him. Meeting Macron for the first time before a NATO summit in Brussels, Trump went in firm as usual. But this time, it was Trump — not Macron — who tried to back out first. Macron simply wouldn't let go as Trump tried to pull back once, and then flexed his fingers straight to get out. On the second try, he was able to pull away.
I took a son to a Yankees game yesterday.
The score was 2-0 on a two hitter to Yankees favor at the end of sixth inning. We left.
The royals won 6-2 scoring 6 in the last 3 innings.
The S&P did the same thing after the minutes failed to have the desired Fed effect.
Was it chance or was our impatience a sign of expanded potential for a reversal in baseball and markets?
Let us return to the glorious days of Festinger studying the Keech cult but this time let us study the much more poignant, harmful, and prevalent failed prophecies of the Abelson zombies, and the bond twins.
.
.
Tom Wiswell ended his last set of proverbs with "a million moves ago– the good old days. All times when old are good. So many moves, so many variations. So many players–so many friends."
Shortly thereafter, he came late for the first time in 25 years to his weekly checkers board meeting at our offices. "Victor, I couldn't remember the floor to get off". A week later he was in a veteran's hospital for loss of memory.
The Lost Art of Reading Nature Signs by Tristan Gooley.
Here's a great quote from Gooley talking about trees usual orientation towards the south: "If you are surprised by what you see in trees, there's an explanation. Randomness is not a great strategy in nature. So it's rare."
That quote to me is so profound. So often what seems absurd, ephemeral, has a much deeper explanation (that often already transpired). Gooley was talking about a tree that grew stronger and bigger on the north side. It turned out that the North was receiving reflections from a big glass building on that side.
I also read Henri Poincare: A Scientific Bio by Jeremy Gray, a fascinating genius who made major contributions to differential equations, number theory, probability, electricity, non-Euclidian geometry effortlessly by applying models that could be transferred from one field to another. The biographer is a mathematician who does a great job in illumining the contributions in each field.
Also Economics for Independent Thinkers by Daniel Nevins. This book in press tells you 100 things that can lead to disaster, especially government debt. While many of the things he highlights are bad, and have historically been associated with disasters in the economies, there is no effort to tie these to markets. There is a good discussion of the effects of QE on lending and activity.
Quantifying Life by Dimitry Kondrashov
A Modern History of Japan by Andrew Gordon

Tree Models of Similarity and Association by James Corter
Scenescapes: how qualities of life shape social life by Daniel Silver
The Evolution of Communication by Marc Hauser
Python Programming by John Zelle
The Complacent Class by Tyler Cowen
The Mathematics of Life by Ian Stewart
The Moscow Puzzles by Boris Kordemsky
Analysis of Longitudinal Data by Diggle et al
War Paint by Lindy Woodhead
Adam Smith by Ryan Hanley
The Autobiography of Ben Franklin by Benjamin Franklin
Essential Demographic Methods by Kenneth Wachter

The Essence of Stigler by Kurt Leube
Expected Returns by Antti Ilmanen

The New Libertarianism by Michael Oliver

Out of Poverty: Sweatshops in the Global Economy by Benjamin Powell
Statistical Models by David Freedman
My father was the most benevolent guy in the world. He was easy victim for every tarbeauxian gyp. Often a gypsy would agree to fix our roof for a seemingly low price, and one day later the material would wash away. Or a poor man would ask to borrow money from him for a worthy cause and he would empty his pocket. I must have inherited the trait of being gullible and easy to deceive without the good part about being benevolent. I didn't see that the story was from the Onion and the picture looked so realistic that I easily succumbed to believing it. To make it worse I posted it on twitter as a possible cause of the market's decline and looked like an idiot there also, and lost a large part of the credibility I had there.
Andrew Goodwin writes:
That one was a play on the true historical incident involving Michael Jackson. If armed with the correct technology, it is far harder for a picture modifier to fool the viewer. Here is a link to an article I read yesterday about photo sourcing and source identification. The article touts an app that uses watermarks and timestamps. However, it also provides a useful list of tools to insure one does not fall victim to a gross deception perpetuated by a photo modifier.
anonymous writes:
I show everything still saying long-term huge bull market. NO major top this year.
I have short term stuff saying buy into this now on weakness, as I said last night. This drop may be only half over, but it's time to begin adding to it.
One of the funds I run avoids short term, so I'm just riding it out there except to peel off some of the hedge down here and realize some profits from that. The other fund, not concerned with tax efficiency in that sense, much more aggressive. Covered the positions in short vol Tuesday, started re-establishing yesterday and continue to do so. This is a nervous time. There is a coup in progress in America, and it appears to be failing. This thing could go up as quickly as it came down with a vicious V-shaped bottom here (this would not surprise me given the underlying strength in this thing and the pervasive fear out there), or it could continue down, the drop only halfway or so done, but still in the time window to be getting back long this thing.
Rates are still in their 35 year bull market. The correlation to equities may be about to flip again in the coming weeks. I still think we're headed to a 1 big handle on the thirty.
Anatoly Veltman writes:
You knew of course. What you couldn't fathom was that someone (The Onion, of all) could ANTICIPATE a decline in equity fortunes. I loved the line where Warren initially was on a hot streak… No less fascinating was to read the list this week on and on and on and on about stupidity, as if same had nothing to do with us listers. It seemed only Rocky hadn't chimed in, thoughtfully and busily setting up hedges (remember: Rocky never loses much). Ralph also hopefully lucked out depending on his definition of "on strength". A whole generation of specs hasn't seen a 5.1, let alone a 20.0 percent, correction.
anonymous writes:
I have no worthy insights on the markets. The preponderance of my speculative (as distinct from investment) domestic equity exposure is in SPY calls spreads with the lower strike at 236, and which expire tomorrow. So my net exposure has fallen precipitously over the past 24 hours and I am sitting on my hands at the moment — neither buying nor selling. Similarly, my treasury bond exposure/gamma has shifted from bearish to neutral. I have not touched my speculative foreign stock positions. The market's reaction on election night defied conventional wisdom, and what is happening right now is being attributed to Trump, but is really Mr. Market doing what it wants to do, and finding a post hoc reason. By way of example, last week, at 6am, Bloomberg radio said (and I quote): "S&P Futures are down 4 after the president's firing of FBI Director Comey." The use of the word "after" shows the worse sort of bias, false attribution, and nonsense. The announcer could just as well have said, "S&P Futures are down 4 after five more people were murdered in Chicago" or "Down 4 after XYZ corporation reported earnings below expectation." I must decide whether, if the market goes down another 3% and I have no unique information unavailable to everyone else, am I a buyer or a seller? And then, if the market goes down an additional 5% and if I have no unique information, am I a buyer or a seller? I do not know my answer at this moment. And I am most certainly not predicting that the market will decline these amounts or I would be short. And I am not short.
This is a long-winded way of my weighing in on the conversation about "stupid" people. I don't know what "stupid" means. Every person has some negative traits and some positive traits. For me, the most amazing thing about Tiger Woods is not that he was an amazing golfer and a dismal husband who kept "stupid" texts on his phone. Someone was statistically destined to be the top 0.00001% of all golfers. The amazing thing about Tiger Woods is that his family recognized his innate rare talent and put him on a path that developed it, rather than force him to spend hours studying piano or reading ancient literature or working in a McDonalds. If he had not been put on this path, he might well be robbing liquor stores, smoking meth, or working as a Wall Street trader. There are surely hundreds of people who could have been as a good as Tiger Woods in golf — but their gift was not recognized and developed (for whatever reasons). Conversely, there are thousands of potential philanderers, but for whatever reason, they remained faithful to their marital vows. My point is simply that calling someone "stupid" is primarily a value judgment and reflects how one relatively values different things.
In Tiger's case, relatively values regarding career versus family — allows one to dub Tiger as stupid or not. I am not making any judgment about Tiger Woods, except to say that a similar analysis can be made about anyone who we label "stupid." And lastly, if you choose to be a philanderer, leaving texts on your cell phone may appear to be stupid, or it might be a gutless person's way of initiating a break up with one's spouse.
Laurel Kenner writes:
As I was stock market editor at Bloomberg in the 1990s, I was an enforcer of the ludicrous practice anonymous described of attributing market moves to whatever explanation lies close at hand. Sadly, although the creator of that practice has been kicked upstairs, no one has changed it. My reporters and their sources knew it was all malarkey, and I was as lucky enough to have some education in statistics and behavioral psychology through the good offices of Chair and many eagles to whom he introduced me. I lasted only a matter of months after getting wise. I don't believe it was stupidity so much as ignorance. The danger is that the ignorant can so easily become pawns for those with a political agenda, as we saw this week with the anonymously sourced Trump story. The market's reaction was used to give credibility to the story. As anonymous points out, Mr. Market does what he does and will brush off impertinent descriptions.
Stef Estebiza writes:
Trump politics has been slowed down by the Democrats. With this new story (employee of Putin), we are at the mobile sands. So the fake news of electoral propaganda actually are only words left in the wind, and do not produce the results that the markets expect. Currently Trump is at check. We'll see if he'll be moving to checkmate #impeachment.
anonymous writes:
I suggest the opposite is the case.
To extend the chess analogy, Trump is playing a positional game while the Dems howl about each pawn they take as their long-awaited victory.
They lost on SCOTUS and they are going to lose on the budget, taxes, health care policy, and eventually foreign policy.
2d38
"Fredo, you're my older brother and I love you, but don't ever take sides with anyone against the family again. Ever." -The Godfather
The Chief felt he was the only honest man in Washington. Wes McCain, the second best trader I have ever known next to Paul Derosa, always said that he had all his interns read The Godfather.
I think it might be a good supplement to Horse Trading, Turf Handicaping, and Frank Tarbeaux.
Henrik Cronqvist, Stephan Siegel, and Frank Yu:
Value versus Growth Investing: Why Do Different Investors Have Different Styles? [39 page PDF ]
Abstract:
We find that several factors explain an individual investor's style, i.e., the value versus growth orientation of the investor's stock portfolio. First, we find that an investor's style has a biological basis and is partially ingrained in an investor from birth. Second, we show that an investor's hedging demands as well as behavioral biases explain investment style. Finally, an investor's style is explained by life course theory in that experiences, both earlier and later in life, are related to investment style. Investors with adverse macroeconomic experiences (e.g., growing up during the Great Depression or entering the labor market during an economic recession) or who grow up in a lower socioeconomic status rearing environment have a stronger value orientation several decades later. Our research contributes a new perspective to the long-standing value and growth debate in finance.
Victor Niederhoffer writes:
This is why we count and do prospective studies versus retrospective ones, and why we eschew paying attention to work form Yale professors who average earnings over 10 years , many of which were not reported until 6months after the earnings were or were not reported, with retrospectively selected stocks.
Rocky Humbert writes:
Vic, by your own admission and work, if the stock market declines massively this year, it increases the probability of a greater-than-average return in the future. And by extension, if the stock market rises massively this year, it increases the probability of a lower-than-average return in the future. Why don't you extend this logic (which is both fundamental and technical) to relative valuation (i.e. growth v value) ; perhaps because your data set is lacking one of the largest multi-year examples (1997-1999) in history?
Also please explain how dismissing Shiller (or anyone else's argument) strengthens your argument– which I interpret as being a blanket belief that "fast growing company stocks outperform inexpensive slow-growing stocks." I can provide you with many strong academic studies that have documented this phenomenon in the past; as well as good studies that demonstrate momentum, small cap and other factors have historically outperformed. I would also like to better understand how you define a prospective study — since I find your use of the term confusing in this context.
As others have noted, this list has increasingly veered from its mission and why I joined; because the direction and rigor comes from the top, this exchange provides an excellent opportunity to reorient — unless you'd rather demur and focus on longevity.
Since when is this kind of thing true for future returns in a random walk?
Russ Sears writes:
The stock market declines massively this year, it increases the probability of a greater-than-average return in the future. And by extension, if the stock market rises massively this year, it increases the probability of a lower-than-average return in the future. There is a subtlety in this statement that I think should be pointed out, it is time. A quick hard drop increases the chance of a quick high return next year. However it is not symmetric with time. A large risk may lower expected return over a much longer period of time. Knowledge and therefore increases in wealth stays with us longer than destruction.
Victor Niederhoffer writes:
Since when is this kind of thing true for future returns in a random walk?
Event History and Survival Analysis by Paul Allison is an excellent book showing you how to deal with events like death, unemployment, recidivism from jail, and stock market declines. It covers regression methods and multiple outcomes. Highly accessible.
Recent performance of growth over value double 11% versus 5% last 10 years [source ] but why? Previously not the case russell growth versus russell value.
anonymous writes:
I think it's due to where you pick the starting point out and perhaps the monetary environment. You may reach a different conclusion if you start the study in 1998 through 2008.
While we're at it, will someone please show the Yale professors how to handle negative earnings so that they don't exclude these along with so many others that are not in the standard and poor earnings series he used, which used to report yearly six months after the end of the year if at all, perhaps using earnings price ratio?
Phil McDonnell writes:
The use of PE ratios is very bad for historical studies. A simple mental experiment shows why. Suppose earnings result in a current PE ratio of 10. If earnings are cut in half the new PE will be 20, other things being equal. As earnings get smaller and smaller the PE rises to near infinity as earnngs approach zero.
When earnings go negative the PE suddenly flips from very large positive to negative. This causes the variable to go from a monotonic increasing to sudden negative.
At this point the Yale professor had no choice but to eliminate any such data.Using a slightly different variable of E/P eliminates the problem. It becomes a monotonic variable. When the E factor gets very small the E/P variable goes smaller. When E starts to go negative the variable goes negative with no loss of continuity. With this change there is no need to throw data out.
428c
Alan Millhone plays a game of checkers like I used to play with friends in squash. I always hit it so that my opponent could just run a little hard and get to the ball, never extending them to much or making them get out of breath. Alan when we played would ask me where I wanted him to move, then he would move there. He would refrain from taking an easy win to extend the game just enough to maintain the tension and enjoyment. It was very nice.
This poem captures the zeitgeist of that wonderful time, late 70's, when I was coming up. Those guys that did all the coke and drugs didn't last. The athletes and the people with the bookie mentality were the ones who lasted.
Hamming the Bone by Michael Lee Rubenstein:
hand slaps shoulder knee rhythmically that's called hamming the bone sitting on a street curb singing making up lyrics i got a transitor sister loves cossack named jake he rides Cherokee chopper all he's ever known is hate he's going down underground where a man can be a man wrestle alligators live off the land ebb flow i don't know racing chasing hair-pin turning at 150 miles per hour downshift to 3rd spread the word sweet sour naked flower touching skin deep within defies all sin with a grin speed speed speed all i need i'm getting off coming on you tawny scrawny bow-legged pigeon-toed knock-kneed Don Juan Ponce de Leon Aly Khan all wrapped up into one going to have f***ing good time good time tonight i feel like an orphan mom and dad seem so far away tonight i feel like an orphan you make me feel this way hand slaps shoulder knee rhythmically hand bone hand bone

Odyseuss drifts job to job construction worker office assistant waiter whatever he does not understand how road to recognition works continues showing portfolio to art dealers but they react indifferently he does not know how to attain notice in art world begins to suspect there is no god watching over souls instead he imagines infinite force juggling light darkness creation destruction love hate Mom and Dad insist he can earn respectable income if only he will learn commodity futures like cousin Chris Mom says you can work down at the exchange and paint on the side a part of Odysseus wants desperately to please his parents he considers perhaps Mom is right for the time being maybe build up nest egg it seems like sensible plan he wonders why Dad and Mom never speak about money how to save manage they treat the subject as forbidden topic Odysseus has no idea what Dad or Mom earn or investment strategies Odysseus is about to make serious mistake the decision to get job working at commodity exchange needs deeper examination why is he giving in to his parents what attracts him to commodities trading is it Chris's achievement and the money? does Odysseus honestly see himself as a winning trader or does it simply look like big party with lots of rich men pretty young girls is that where he wants to be why is he giving up on his dream to be a great artist does it seem too impossible to reach who makes him think that? is he going to give up on his true self? he halfheartedly follows his parent's advice begins working as runner at Chicago Mercantile Exchange several friends including Calexpress disloyalty for entering straight world commodity markets are not exactly straight in 1978 clearing firms pay adequately hours are 8 AM to 2 PM over course of next 6 months Odysseus runs orders out to various trading pits cousin Chris rarely acknowledges Odysseus maybe Chris feels need to protect his image of success perhaps in front of his business associates Chris is embarrassed by Odysseus's menial rank and goof-off attitude maybe Chris senses what a terrible mistake Odysseus has made

Chicago suffers harsh winter in February Roman Polanski skips bail in California flees to France in April President Carter postpones production of neutron bomb which kills people with radiation leaving buildings intact in October Yankees win World Series defeating Dodgers in November Jim Jones leads mass-murder suicide killing 918 people in Jonestown Guyana in December in San Francisco Dianne Feinstein succeeds murdered Mayor George Moscone in Chicago John Wayne Gacy is arrested

darkness descends upon Odysseus his heart is not into commodity business more accurately he hates it he loathes battleship gray color of greed envy he resents prevailing overcast of misogyny he meets many pretty girls yet most of them are only interested in catching a trader it is rumored numerous high rolling traders hire young girls for sole purpose of morning bl**jobs remainder of day girls are free to mingle run trivial errands commodity traders typically trash females it is primitive hierarchy Odysseus bounces from one clearing firm to another then moves to Chicago Options Exchange then Chicago Board of Trade on foyer wall just outside trading floor hangs bronze plaque commemorating all men who served in World War 2 Uncle Karl's name is on that plaque Daddy Pat bought his son seat hoping to set him up after war Uncle Karl's new wife wanted to break away from Chicago persuaded him to sell seat move to California Uncle Karl bought car wash outside Los Angeles with Daddy Pat's support Mom and Dad encourage assure Odysseus commodities business is right choice they promise to buy him full seat on exchange if he continues to learn markets they feel certain he can be saved from his artistic notions the markets are soaring in profits cousin Chris is riding waves a number of Chris's friends are sons of parents who belong to same clubs dine at same restaurants as Mom and Dad Odysseus is not alpha-male like Chris Odysseus is a dreamer painter poet writer explorer experimenter unlike Chris who has connections Odysseus starts out as runner then gets job holding deck for yuppie brokers in Treasury Dollar trading pit Odysseus holds buy orders between index and middle fingers sell orders in last 2 fingers arranged by time stamp price size in other hand holds nervous pencil he stands step below boss in circular pit in room size of football field full of raised pits everything is traded cattle hogs pork bellies all currencies gold numbers flash change instantaneously in columns on three high walls fourth wall is glass with seats behind for spectators thousands of people rush around delivering orders on telephones flashing hand signals shouting offers quantities every moment every day calls come in frantically from all around world space is organized chaos sometimes not so organized fortunes switch hands in nano-seconds it is global fiscal battleground rallies to up side or breaks to down side send room into hollering pushing shoving hysteria central banks financial institutions kingpin mobsters with political clout daring entrepreneurs old thieves suburban rich kids beautiful people pretty young females abound big guns suck in same air stand next to low-ranking runners everyone flirts sweats sneezes knows inside they are each expendable Odysseus is spellbound by sheer force magnitude he feels immaterial only grip is his success with girls it is not conscious talent he grins girls grin back Chris's trader friends recognize Odysseus's ability they push him to introduce girls to them it is way for Odysseus to level playing field he has no money or high opinion of himself he simply knows how to hook up with girls

1979 January Steelers defeat Cowboys at Super Bowl Brenda Ann Spencer kills 2 faculty wounds 8 students responds to incident "i don't like Mondays" in February Khomeini seizes power in Iran in March Voyager space-probe photographs Jupiter's rings a nuclear power plant accident occurs at Three Mile Island Pennsylvania in May Margaret Thatcher is elected Prime Minister in England in Chicago American Airlines flight 191 crashes killing 273 people in November Iran hostage crisis begins 90 hostages 53 of whom are American in December Soviet Union invades Afghanistan 1980 in November Ronald Reagan defeats Jimmy Carter one year since Iran hostage crisis began

he meets good-looking younger girl named Monica on subway heading home from work he has seen her running orders on trading floor she is tall slender with long dark brown hair in ponytail pointed nose wide mouth innocent face she confides her estranged father is famous Chicago mobster Odysseus recognizes his name they talk about how much they dislike markets arrant disparity of wealth between traders and themselves Odysseus says i hate feeling of being so disposable worthless Monica replies yeah me too he tells her if i was a girl i'd prostitute myself to several handsome generous traders Monica acknowledges that's an interesting idea but who? how? which traders? do you know? he answers yeah i know exactly who and how Monica says if you're serious i'm in i have a girlfriend named Larissa who might also be interested i'll call Larissa tonight following day Monica approaches Odysseus at work agrees to meet at his place after markets close that afternoon Monica and Larissa show up eager to learn more about Odysseus's scheme Larissa is petite built like a gymnast giggly light brown hair younger than Monica he lays it all out for them cousin Chris and his buddies the money cocaine both girls are quite lovely he suggests they rehearse with him he will coach them on situations settings techniques girls consent for 4 weeks every afternoon they meet at Odysseus's place get naked play out different scenarios he shows girls how to pose demure at first then display themselves skillfully fingers delicately pulling open labia spreading wide apart buns working hidden muscles he directs each to take up numerous positions tasks techniques then has them switch places he teaches them timing starting slow gradually building up rhythms stirring into passionate frenzy having two mouths four hands creates novel sets of possibilities one girl attends his front while other excites his rear he positions them side-by-side so he can penetrate any of all four holes he stacks them one on top of the other many other variations after reaching orgasm several times making sure to reciprocally satisfy their eager needs Odysseus dismisses girls until following day finally after month of practice Monica and Larissa feel confident proficient primed Odysseus arranges for girls to meet with 2 traders through Chris most traders have nicknames Twist who is hosting event is notoriously wild insatiable on opening night Odysseus behaves like concerned father Larissa and Monica each bring several dresses and pairs of shoes Odysseus helps them choose suggests Monica ease up on make-up he styles Larissa's hair instructs Monica to call him when they arrive again when they leave he requests they return directly to his place Monica wears hair pulled back in French twist pearl earrings sleek little black dress black stiletto heels she stands several inches above Odysseus Larissa wears braided pigtails pink low-scooped leotard brown plaid wool kilt just above knees brown suede cowboy boots he kisses each on lips then pats their butts warns them to be careful mindful Monica winks Larissa giggles more than an hour passes as Odysseus sits wondering why he has not heard from girls suddenly reality hits he does not want to be commodities trader and certainly not a pimp this is not how he wants to be known or remembered Odysseus wants to be a painter and writer Monica and Larissa are good sweet girls whom he has misguided he calls Twist's place Twist answers Odysseus asks to speak with Monica when she comes to phone he questions are you all right Monica answers yes we're fine we're having a fantastic time why are you calling what's wrong he explains you were suppose to call me when you arrived i began to worry i think maybe this whole arrangement is a bad idea i want you to call it off and come back home i don't want either of you to become prostitutes i love you both and don't want to be associated with dishonoring you Monica says it's a little late to call it off but we'll see you when we're done kissy kiss bye Odys another hour passes then another he frets wondering what they are doing after 4 hours as he is about to call Twist's house again doorbell rings Monica and Larissa both giggling beaming Odysseus can spot they have a coke buzz Monica announces you should be proud of us Odys we got each of them off 2 times we left them stone-numb and tapped out the girls open their purses each slaps 5 hundred dollar bills unto table Monica says this is your cut Odys we both got a thousand for ourselves he replies i can't touch that money we need to sit down and talk Monica demands no talking Odys take off your clothes he insists i'm serious Monica i'm never going to send you out again Larissa claims there's no turning back for me i had too much fun Monica pleads come on Odys we'll be good we promise now take off your clothes Twist and his buddy never attended to our needs i'm horny as hell Larissa where's that little bottle of dust Twisty handed you

Chicago Monday night December 8 1980 Cal and Odysseus sit at North End they're on 4th round feeling buzz the place is lively adorned with holiday decorations Cal says you've changed Odysseus questions what do you mean? how? Cal says the commodity markets and your cousin and his friends they've changed you when was the last time you painted Odys? are you dealing coke Odysseus looks Cal in the eyes answers they're so goddamn rich Cal you can't believe it one drives a black Corvette Stingray another a goddamn Delorean anything they want they buy girls cars clothes condos boats yeah i'm dealing coke to Chris's friends it's my only leverage remember the Columbian dude Armando we met at tittie bar? i score from him and keep it clean Chris's buddies pay up for the quality i don't remember my last painting maybe the black painting i never finished after breaking up with Reiko Lee a girl falls off bar stool crashing to floor at other end of bar Cal says Odys, you better play it careful you're messing with the devil got any blow on you suddenly bar grows quiet someone turns up TV volume they watch overhead as news anchorman speaks slow solemn camera pans splattered puddle of blood pieces of broken glass on steps to Dakota Building Cal looks to Odysseus John Lennon has been murdered Cal waits for Odysseus to say something tear rolls down cheek Cal glances away stares down at floor they drink in silence
Victor Niederhoffer shares:
Another great read about the days of the pits.
269e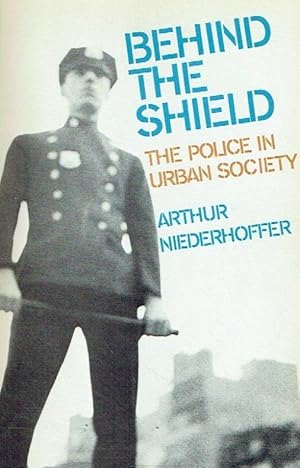 I attended an Arthur Niederhoffer awards dinner at John Jay the college he co-founded that now has 18,000 students versus the 15 it started with. Immigration restrictions, evil and biased activities figured in every one's talk. And there was raucous applauds when someone demurred about some fine police action against perps that he was forced to take on Nov. 9 as there was for the new President who was a Chief of Attorney General Lynch's justice department who is even more compassionate than the Cattle trader.
Every person speaking made a point of their dismay, anomie about the recent Elect outcome. Every day one meets or hears about hundreds with similar feelings and beliefs. No where are these feelings more pronounced one would surmise than in our own Board of Governors who are meeting today.
No matter how hard they tried to do him in before hand with their Hot Markets stance and their certainty of 10 hikes after, their emphasis on the crazily flawed Cape Model of the Yale Nobelist, the market, the wealth keeps gong up. I say they pull out all the stops to give him a well deserved drubbing today.
I am reading Walter Heiby's Stock Market Profits Through Dynamic Synthesis, before I prepare for my challenge match with J. Weisenthal at Central Park handball courts today and it's beautiful with 350 pages of tables and 65 graphs. It contains daily data on S&P, advancing, declining, unchanged, ny volume, active issues volume, active issues price, odd lot purchases, sales, odd lot short sales. Monthly data of mutual fund, purchases, monthly debit and credit. It's an admirable effort, and he thanks his father, his mother, and wife for taking an active part in entering all the data and giving him energy for the 40 years at least he's worked on it, (thereby falling short of Larry and the signer's 65 years). It brings to mind the panoply of eminents in Cradles of Eminence: Childhoods of More Than 700 Famous Men and Women: "My wife Eunice Heiby pushed the buttons of our first adding machine, my father who gathered many of the stats which were fed into our clrculators, he also helped perform many of the early calculations that became the basis of the growing body of knowledge that is now known as dynamic sythesis." His "mother, Laura that I owe whichever of these traits of tremendous energy and perserverences". He is very much like Galton on eminence.
Heiby's numbers and ideas are very valuable. They hold up very well except for the odd lot data. The monthly data are so sparse relative to market movements that any sort of tweaking will yield any conclusions so not as useful as the daily and the ideas. He like almost all his followers has no idea of multiple comparisons and the amazing ability of a few cuts of random data to come up with seemingly incredible results. If you cut 10 times from a normal distribution randomly you are likely to find a 1 in 1000 probability emerging, with exact figures given by the exponential distribution and best obtained today by simulation. So all his conclusions about when to get in and out are worthless and couldn't beat buy and hold but it's a noble effort, deserving to be in the valhalla of our field and aside from the high correlation of advancing and declining issues with price moves itself, the daily data is a nice template for further research.
In your very good article you leave out the most important thing that I know from visiting thousands of companies in my merger business.
All business owners existing and potential are motivated by their after tax returns. [The tax plan] will create an enormous stimulus to new businesses, and expansion of existing. The existing holders for stocks will also be much more likely too unleash their existing enormous gains, ( many I know and infinitely more sit on many millions of gains and won't sell because rates are too high ). Thus, there will be enormous growth in the economy and the market will go up, and regrettably tax revenues will actually increase. That's why joint committee will not use dynamic scoring. They should read Laffer and get out and talk to people who are mainly concerned with their after tax return which will increase by 25 % or so . Should create an immediate 10% increase in stock valuations. vic
Reading the economic journal of 1935 one comes across a Henry Georgian article comparing the price of wheat to average wages in the 16th century. Apparently wheat had never been as high as that time, and it predicted with accuracy a coming recession. It would be interesting to see if grain prices today relative to wages in the rest of the economy are predictive either near max or minima.
Also a beautiful article on the first bar, pie, and circle charts invented by William Playfair in the 18th century "a rare instance of an innovation with no previous precedent". Playfair a man like Babbage with an infinitude of invention gives a beautiful acknowledgment that he owed it all to a brother who currently held the chair of natural philosophy at the University of Edinburgh. A very Patrick O'Brian-esque touch.
To say nothing about in my specific field the absurd and damaging impact of wearing protective eye wear and other stuff in racket sports, but how soon will it be that the jock strap manufactures pay a royalty to all the sports associations and the Olympic committee like the eye glasses do to insure that we all wear jock straps as a requirement before engaging in sports.
QE is over, it's back to the same old money creation we've had for centuries — an idea which has actually levered the resourceful potential of man.
Your going to see a car drive in front of you as you stand on the curb, and it will be sans driver.
Your going to see a man in a drone, in a park, lift off the ground.
These things are here, and united airlines isn't in the game. Or any of the others for that matter.
And faster than you can gobble un croque monsieur, they will collide in a 3d, computer controlled "roadway," obsoleting cars and every minor roadway, parking lot and driveway,and traffic jams will be viewed as lice infestations of the past.
But it will take some forward-thinking and planning here. Wasting a trillion-dollar is rebuilding these roads, airports, etc. on an infrastructure plan, is not the equivalent social investment as building the interstate system in the 19 fifties was. This would be a trillion dollar simply to maintain that which we currently have, when the future is about to take an Abrupt turn. That's where we are to be funding things with public monies, as that's where the enormous multiplier in terms of social benefit derived from money spent will be seen much as it was when we built the interstate system originally. To spend that money an existing infrastructure which will soon become obsolete, is equivalent to porkulus, on a diluted scale.
Victor Niederhoffer writes:
Mr. Vince makes a subtle point that I think he means. The most valuable thing in the world is a person. They can make tremendous contributions that all can benefit from. Julian Simon is very good on providing statistics for this. And it is no accident that standards of living are so highly correlated coterminously with population like during the industrial revolution. As to which causes the the other, it's mute.
Ralph Vince adds:
It is a bad bet to bet against the likes of Jonas Salk. But for every Jonas Salk, how many others of equal insight go untapped throughout their lives?
The population of the earth in 1960, five years after his vaccine was announced, was about 3 billion. It is now 250% of that. For every Jonas Salk of 1960, we would expect 2 1/2 of them….and for every untapped Jonas Salk….2 1/2 of those as well.
And virtually every varlet and their harlot(s) who are not the equivalent of Salk posses some sort of potential to add to the cumulative progress.
Why would you bet against the resourcefulness of man? All bear markets, since the invention of the hand axe, have been short-lived compared to their bullish counterparts, and every single market top over those millennia have been exceeded (save for 3/1/2017…..yet).
To bet against the resourcefulness of man is silly, ultimately futile, and it requires one to time things perfectly. It is a far easier proposition to load up long as when things are selling off, and manage your powder to see it through to the next new highs.
David Lillienfeld writes:
Two thoughts:
1. There's lots of infrastructure spending to be done to support some of the newer technologies to which you refer. And it's beyond broadband. Just air traffic control alone could use a shot in the arm (well, more actually). There's also the reality that people like to physically move. And the way the society is configured, tire's no doubt that will figure out ways to do so as efficiently as they can within whatever infrastructure exists. Until motivations like sex or control disappear (which seems unlikely in the life span most of us associate with being on the face of the good earth), keeping the existing infrastructure going will also have its benefits. The interest in sex, for instance, isn't disappearing anytime soon, especially among those in their teens, who will do just about anything to get away from the clutches, eyes and ears, of their parents. That takes infrastructure.
2. I recall at the 1964 World's Fair, there was the ATT building in which there were picture phones with an assurance that certainly within 20 years, they would be omnipresent. Didn't seem to work that way. Ditto GM and the future of transportation. I've heard about the new technologies coming into use for more than 5 decades. Yes, the technologies do make it into use. But it takes a lot longer than anyone at first thought likely. Remember commercial supersonic aviation? I don't think it was ever fiscally viable. The story of how RCA came to dominate wireless communications is a case in point. Eventually, the new technology did triumph, but it took longer than anyone had considered likely.
Plank's law comes into play and is part of the explanation, inertia and lack of understanding of the potential of the new technology is another. Remember Amazon in the 1990s when it was starting to hit at sales at Books a Million and the other retail outlets? It still took 15 years for Amazon to practice its hegemony—which represented the triumph of the net over physical bricks and mortar. And even now, Amazon is putting up bricks and mortar. Isn't the internet supposed to displace such things?
anonymous writes:
Sure trucks and jumbos full-o-junk and folks crossing oceans will still be needed.
But technology gets here in less than half the time anyone ever thinks it will.
And if we're going to spend 1-2 trillion on infrastructure, rebuilding existing assets will not pay off the way they paid off when they were first built; that's only a little better than giving it away to teacher's unions and far-lefty organizations. The electronic infrastructure for tomorrow's transportation would be a much wiser investment than rebuilding existing infrastructure.
J.T. Holley writes:
Bruce's "Glory Days" lyrics give a beginning of explaining why throwing money at fixing all the decrepit bridges in Pittsburgh is a bad idea.
Now I think I'm going down to the well tonight
I'm going to drink to I get my fill
And when I get old I hope I don't sit around thinking about it
But I probably will
Yeah, just sitting back trying to recapture
A little of the glory of, well time slips away
And leaves you with nothing mister but
Boring stories of glory days
That is all that throwing 1 trillion is going to produce. Eventually just "boring stories". It's just to pacify the unions, steel, and cement industries. The Rust Belt vote will be needed in the future. Hats the only forward looking that is taking place.
20c5
Pre-Suasion by Cialdini is a book that resonates with all who wish to influence. The shocking part is that it's all about what you can do before you create the message to gain influence. There are chapters on (a) the critical moment to establish influence, what he calls the privilege moments (a good time is after you've done a favor for someone) (b) how to gain attention for your message by opening with a situation that puts the listener in a framework where he's ready to assent especially with favorable or unfavorable fragments (c) how to focus attention with sex, threats, mysteries, changes in environment (d) how causality comes from focusing attention (e) the proper way to seat yourself vis a vis others in the room and when to talk (f) how to compliment the listener, (g) how to shift attention to a field where your listener is likely to give a yes, (h) how to elicit content with the universal principle of influence-reciprocity, liking, authority, social proof, scarcity, and consistency (i) a new category of influence for Cialdini not covered in his previous book Influence, the important of unity with the crowd, especially if you can get the listener to join in on the bandwagon, (j) how to make your influence last by creating actions that set them on the road.
Each chapter is self contained, starting with an anecdote from Cialdini's undercover work at high pressure sales meetings, then discussions of how to use the ideas consistently to gain influence, academic studies that support the method of influence, and then a lead into the next chapter as to how to gain even further influence read the next chapter. At the end of the book are detailed notes on the academic papers and further examples to hit the point home.
Cialdini does not place much emphasis on the economic value of the methods of influence he suggests nor its costs. Nor does he reference the studies of direct marketers like Caples who have tested numerous forms of influence, or the craft and lessons that advertisers have learned in their efforts to influence.
He is mainly concerned with how to influence listeners before the message in day to day activity, in business meetings, in politics, and somewhat in advertising. These are all good and the anecdotes he tells especially about hostages, and the Holocaust will rivet you and stay with you forever.
Needless to say, I find that all the techniques of influence are used in the market. We could start with the moments when key announcements are made for their greatest desired effect on the listener, the importance of focusing attention at the open or the close, the role of gurus and experts talking their book, the part of messages left unsaid, which Cialdini says is one of the greatest influences. There are many others.
I can heartily recommend the book on all fronts to anyone who wishes to know how the world works, who wishes to influence his family, business associates, voters, threateners, and or improve his market performance.
Uncle Howie lost in the finals of 49 separate handball finals. Some of the ways he lost are detailed I Education of a Speculator.
Sweden's Museum of Failure is opening this June in Helsingborg, Sweden. The museum seeks to de-stigmatize personal and professional failure.
The Airbnb Anti Asian prejudice story has much to do with the rise of Wall Street. The Dutch settlers like the commercial interests of today were only interested in greasing the wheels of commerce. They time and time again ordered the authoritarian governor Peter Styvesant to allow freedom of speech and freedom of religion so it would enhance the number of settlers and increase commerce so that the Dutch East India's revenues would rise. This is always the case. Commerce enhances freedom in all its forms.
A good enumeration of all the dutch did to make Wall Street the center of World Finance in the 17th century is contained in the excellent book Greater Gotham: A History of New York City from 1898 to 1919.
The most erudite thinking on how the Delphi was able to maintain their forecasting site for 800 years aside from the convention aspects of it was that their forecasts were always non-infirmable. The fixed income twins have continued in this tradition. Especially the Upside Down Man who says such things as "as long as the the 10 year yields does not breach 2.5 for two weeks the bear market in bonds has not yet begun in full." Can't infirm it, and if it ever is above for 2 weeks it will be way above so it starts out way in the money. "A decisive victory will be won" is how Delphi liked to say it to the supplicants.
Aubrey likes to sing. He's at the park today with The Bronx and all of sudden he starts whistling "standing on the corner watching all the girls go by". The Bronx asks him "which one is it". He says, "the one with braids".
He was a fine gentleman who was a master of tactics. He started out by playing checkers and was very good at it. He taught all my daughters every Saturday for many years. He, Tom Wiswell, Steve Wisdom, and I would play combo chess and checkers each week for 10 or 15 years. He always had a smile and was a master at fixing his car which he drove from the Catskills through rain or snow. He did not oppose admiring the opposite sex and loved to socialize during matches. I arranged for him to give lessons to the Soros's at my expense and he enjoyed teaching that whole family in their homes. When Nigel was visiting the two of them liked to play and Nigel usually was the winner.
When we watched him in matches, we begged him not to talk to all his opponents. But he liked to watch everyone else play and generally took about 30 seconds for each of his moves. His autobiography contains some of his greatest games.
He was always a gentleman and one time in the US Open in the finals Bobby Fisher fell asleep and would have lost in time pressure as he was hustling for 50 cents a game the night before. But Art woke him up, and thereby Fisher represented the US rather than Bisguier. He worked as a consultant for IBM and was always interested in the latest in programming. When he came to the office, he liked to make a few trades. And for some reason his trades were always winners. We will miss him dearly and all who meet him in the next world can look forward to a good board game with him.
Here is the obit of a fine game player and gentleman. His favorite player was Bronstein who he said was the best player ever.
Very good methods of hiding your evil intents in one of best books ever: The Art of Travel by Galton. A method often used by Governors and their inspector generals and other flexions.
Will it be the Golden Scale, Christy Mathewson, Ralph Vince or Rocky that determines market moves for rest of year?
At least Another quasi humorous utterance from the humorous chair lights a shuck down the self exonerating highway. But the more important question— the checker player, often an adversary of Tom Wiswell and Branch Rickey, points out "a man should always hold something in reserve a surprise to spring when things get tight". When will that crucial point in the market come when everyone hoping for the political situation to implode reacts to that crucial pitch, and which way will it go?
"Thorn: Re-reviewing 'Pitching in a Pinch' by Christy Mathewson"
A good show without an anti business bias because it is about two women entrepreneurs rather than two men entrepreneurs is Warpaint. It provides a good review of consumer behavior during each decade of the 20th century. The music is all minor, but is good, and the two singers Patti Lu and Christine Ebersole play the parts of Helena Rubenstein and Elizabeth Arden well.
One sees that everything is topsy turvy with the service reform that repubs are now pointing to. Apparently the agrarian reformers have put a framework in place where a new plan must be revenue neutral or else it has to subject to whatever non-reconciliation is. To the layman that means it's a lot easier to get a revenue neutral plan in. Washington loves that because gov spending won't be decreased. But the fly in the ointment is that any proposal to reduce service rates will generate enormous increased revenues through growth and compliance and proper business activities rather than those designed to reduce payments to the service. Supposedly the "non partisan" budget office made the congress agree that there can't be dynamic scoring. So the Lafferian correlation between reductions in service rates and growth can't be taken into consideration. Thus, the whole thing has an improper foundation, a twisted acorn that must grow into a twisted oak. I've found that all things built on improper foundations eventually crumble.
Rocky Humbert writes:
Since taking office, I count that to-date, Trump has eliminated over 90 government regulations; some of which are very significant and positive from an economic growth perspective (if one is inclined to view the cost/benefit ratio of such regulations as high).
Rocky wonders whether Vic has any hot water in his Connecticut manse. Why? Because he always seems to have a bucket of cold water at the ready.
Ralph Vince adds:
And further to Rocky's point comma it is estimated that these regulations costing economy about to trillion dollars a year. That's one eighth of our economy. Cut that in half reduce half of these regulations and you see an immediate 6% bump in GDP. In my case I have spent over 150 hours in the last month simply wrestling with the regulations caused by Dodd-Frank. Those who oppose the president on the political scale to sew an ideological grounds but in the nuts and bolts world of trying to get anything done and America the regulations are stultifying.
That 6% bump in GDP is before any kind of multiplier is put on it. Can again go back and look at any of the great social programs have been started and worked successfully in America from Social Security to Medicare to Medicaid they all coincide with double-digit GDP growth, something I personally and looking for between now and January of 2019. Taking a machete to the Jungle of regulations anyone trying to start or run a business or even so much as take out a mortgage has to contend with, as the numbers illustrate goes a long way towards getting his towards that double-digit growth, and possibly then some type of healthcare plan in America. People have been flying to this putting the cart before the horse.
Kim Zussman shares the article:
"How to Engineer a Trump Boom"
Cut taxes, deregulate, build roads, bridges and airports—and don't start a 1930-style trade war.
By ROBERT J. BARRO
Stefan Jovanovich writes:
Mr. Barro is looking through the large end of the historical telescope. Trade wars only occur when countries are already having shooting wars; they begin and end when one country loses all its money. The 20th century's "trade war" began in 1914 and only ended in 1945.
What "explains" the 1920s is that the one country in the world that had any money - the United States - decided that it could afford to accept other countries' central banks' valuations of their domestic currencies. What explains the 1930s is that Herbert Hoover and Franklin Roosevelt both agreed that the way to solve the collapse of the Wall Street credit bubble was for the U.S. to join the rest of the civilized world and undertake its own default on its domestic currency.
When economists now say that countries can inflate their way out of their debts, they are referring to the magic of the defaults of nearly all the international loans issued after the Great War. No one got paid back because the valuations accepted for the initial loans (mostly from the U.S.) were as fictional as the current Venezuelan exchange rate; and the Americans decided that having the U.S. Treasury own all its citizens' money was the ideal way to revive American credit exchanges.
Academically trained economists insist on treating political economy as a science, yet they believe, without evidence, that international trade was "free" after World War I. They see a world without quotas, currency controls and imperial preferences after 1918 as a kind of mystic vision that is true regardless of any actual facts. They believe this version of history with even more fervor than LDS believe in the story of Joseph Smith and the golden plates. The Mormons, God Bless Them, consider their gospel a matter of faith; Professor Barro and his colleagues must pretend that it is all somehow Reed Smoot's fault.
Statistical Modeling with Quantile Functions by Warren Gilchrist tells you how to look at models from the standpoint of the probability that the value x will be <= to a value Y such that the probability is a quantile like 95%. i.e. the when will the cumulative distribution be equal to a quantile. It explains all the uses for quantiles in modeling including bivariate modeling in a very simple way. An excellent non-parametric way of looking at things. Accessible to anyone with a love of statistics, an intro class, and a pencil and paper.
Today's market was a perfect example of deception in all its forms. One could write a book about all the forms it took today.
One interesting thing occurs when a team tends to lose close games to an inordinate degree. Some sabermetricians cancel these games out saying it shouldn't count against. Others suggest that it means that the team is bad, like the Knicks who have lost more close games than any other team. It calls for a test. I used 3 out of the last 10 games, a win by less than a 1/5 of %, and 3 out of last 10 that were won by less than 1/5%. The results show that losing by a squeaker to an inordinate degree is bullish.
Michael Chuprin writes:
I first noticed this happening in chess and have since been able to recognize it in other sports. I think this happens when the players are not playing their best but rather playing to keep up with their opponents. For example, sometimes a strong chess player will see that their opponent isn't strong, so he will not really engage in the game and then draw. Other times the chess player sees that his opponent is very strong, so he will "turn on his brain" to match his opponent and then draw. In both cases he is just playing to match his opponent and in both cases he isn't playing his best. He says to himself things like "I see my opponent is up a pawn over me, so I must get a pawn too." If he were to ignore the level of his opponent and play his best all the time, he would win more frequently. I think it is this mentality that plagues many skilled players in many different sports.
Allen Gillespie writes:
That's ironic. My favorite college sports team, Clemson University, which my father attended when it was a military school, was split on this question this year. In my opinion, it is unquestionably bad to loose too many close games. It precedes a collapse. Many close wins leads to Championships. Clemson won the national championship in football after struggling through but winning many close games (as detailed below). Meanwhile, the basketball team finished near the bottom of the league after loosing multiple close games and ended the season blowing a 20 point 2nd half lead at home.
From my observations, here is the difference between the two teams and coaches.
Football:
Auburn - won by 6 stopping Auburn Hail Mary at end, beat Troy by 6, recovering onside kick late. Louisville won by 6 after 5 turnovers stopping late, Louisville drive inside 20 Beat NC State in OT after NC State missed chip shot field goal, lost to Pitt on last second field goal. Beat FSU by field goal. Beat Alabama 1 second 1 Close loss where they were outplayed and outcoached. Pitt came in with a great game plan, lots of motion to neutralize Clemson's pass rush and won. Won several games in row and won 3 of 4 games before final in blow-outs.
Basketball:
UNC missed free throws to win, lost in OT by 3 Notre Dame/UVA by 5 and 4 after being tied with less than 2 to go, Virginia Tech (2x), Syracuse - lost 2x on last second three point shots by opponent, FSU/DUKE - lost by 2 missing last second shots. Finally, lost in NIT after loosing 20 point second half lead at home. Lost several in blow-outs in-between.
Dabo is constantly speaking about resilience. They make plenty of mistakes. In fact, the last two Clemson football teams have had the worst turnover margin of any national championship teams. Alabama was known for a scoring defense - at the start of the second half, Clemson turned the ball over and Hunter Renford (a small walk-on receiver) ran down the Alabama player and stopped the defining defensive score. It was something they had discussed in practice. In short, Clemson's offensive said the Alabama's defense–you will not beat us. Then the great players made plays. Clemson won with 1 second remaining. I am convinced Dabo read Daring Greatly by Brene Brown.
Basketball - team of transfers, one already thinking he could make the NBA, in short all the Knicks issues with players in the bright lights. No defensive intensity. Missed shots. Lost three games by allowing the other team to run the length of the floor to get good three point looks. Went for ties instead of wins. Finally, just folded up tent on the season in the last game. Having watch a lot of sports, I am completely convinced good teams can be defined by 1. Beating bad teams early and by 2. Winning late as these are signs of mental focus and fitness. Just ask Andy Roddick about Wimbledon 2009.
393b
"I never bet on a horse in my life unless I trained the horse. I have to laugh when the boys look over the doe sheets, and say "This one looks right to win".
"I spent a good portion of my days when I was training horses, trying to get a horse to look as if he wasn't right to win, so that I could win some money on him myself. The trick is to get a horse right, but not to have him look right. You can get big odds on what looks like an also ran" -Frank Tarbeaux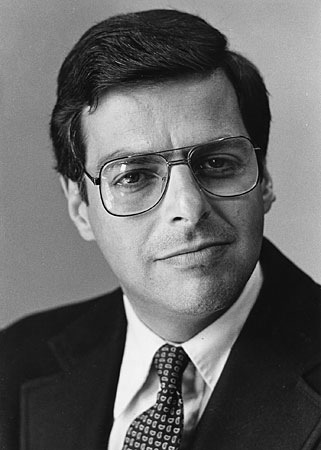 Why does Scholes say that option pricing is like crowd sourcing as opposed to the market itself? Also are option prices calling for a decline or rise? And are option prices generally right? If it were worth studying what Dr. Scholes wrote in detail, I would have many more questions but since he was well known I think as the weakest link in our program, I will not delve into it, possibly at my cost.
Alex Castaldo writes:
The article in question is

"Return to 'Old Normal' Hasn't Begun Yet: Scholes and Alankar After Trump's election, option prices signaled greater inflation risk. That no longer seems to be true." By Myron Scholes and Ash Alankar
I don't quite grasp what option markets are telling us, and how it relates to real and nominal rates.
Frank Tarbeaux says that speed with the gun in the west like speed with a trade in the markets is a matter of success or failure. He was pretty high frequency with a gun and killed his first man at 14. Here's how he did it. "The cowboys filed down their triggers until they hung on a hair or until they wouldn't stay cocked at all, just being discharged by pulling back the hammer and letting go." Their adversaries are as easy prey as such as we who are not colocated and don't have innovations faster than then speed of light. "The soldiers guns were hard to pull, a necessary army procedure to prevent the greenhorns from shooting each other by mistake. Lots of soldiers were killed." I would add that many a time I place an order and a high frequency trader, (indeed all the time), a high frequency trader is there ahead of me, and if the market would have gone in my favor, I end up with dead in the water with no fill, but if the market is going against me, I am the first to enter a disastrous spiral.
J.T Holley writes:
Makes me think of the John Wayne movie The Shootist!
Gillom Rogers: But how could you get into so many fights and always come out on top? I nearly tied you shooting.
John Books: Friend there is nobody up there shooting back at you. It isn't always being fast or accurate that counts. It's being willing. I found out early that most men, regardless of the cause or need, aren't willing. They blink an eye or draw a breath before they pull the trigger, I won't.
A voice from past asks "what can we learn about markets from birds". Do you have any insights? I'll donate $50 payable at the spec party for each of the first 20 insights.
Alan Millhone writes:
Dear Chair,
Birds of a feather flock together…
I wonder to what degree that adage is driving the Market Mistress to rise?
Do stock traders like birds have a pecking order?
Sincerely,
Alan
Art Cooper writes:
I've long been impressed by the extraordinary efficiency in flight obtained by many birds (the albatross is a great example), which they achieve by taking advantage of their environment, through such techniques as "dynamic soaring":
and taking advantage of "ridge lift":
For a speculator, dynamic soaring is analogous to easily changing trading style between different types of markets (e.g., shifting from trend-following to reversionary as the market changes), and ridge lift can be seen as holding leveraged long positions during a parabolic blow-off move, or long puts during a crash.
anonymous shares a link:
"why a crow will never forget your face"
Pitt T. Maner III writes:
A recently-released book by Jennifer Ackerman called The Genius of Birds contains many examples of
bird intelligence and looks to be a good read on the subject.
For example, pigeons use all available information: "They have to process multiple, different types of information: the sun and the stars, magnetic fields, landscape features, wind, weather, even smells."
I've also read an interesting article about optimal flight pathway calculations. Life and death decisions made by migratory birds with respect to energy output/budget–when to seek and glide with tailwinds, when to change directions to avoid headwinds, when to take advantage of thermals to gain altitude, etc. Yet to be completely figured out by the ornithologists. Perhaps bearing some resemblance to long-term drift and innate sense of beneficial flow patterns and efficient trajectory:
"These results lead to the inescapable conclusion that honey buzzards make large-scale detours in anticipation of favourable future wind conditions. It is clearly implausible that animals can forecast distant wind patterns, so how could these routes arise? The wind systems that the honey buzzards exploit are highly consistent across years, and so if flying further to take advantage of wind assistance does increase energetic efficiency and/or survival, then natural selection would tend to produce these more complex migration pathways."
Laurel Kenner writes:
The single file affords birds the same benefit bicyclists get from drafting. The followers don't have to work as hard. Very similar to market groups.
One could also explore the ancestry of birds. They are living dinosaurs. Why do they survive after T Rex and the giant plant eaters died out? Innovation is one answer. Adaptability. Behaving outside norms.
Chris Tucker writes:
For me, it seems that birds have a unique perspective on the world, their ability to fly above the fray gives them an ability to survey the entire landscape, giving them access to a "big picture" that land based critters will never have. It also gives them access to an exit from catastrophe that is unavailable to the rest of the crowd.
Greg Devaux writes:
we can learn from the Murmuration also seen in fish. Use the herd to let most of the individuals survive.
Victor Niederhoffer writes:
They learn to keep out of danger or else they get killed. The survivors have it in their DNA.
Whenever you take a break from watching a beautiful bird to take a drink of coffee, they fly away. Birds migrate like the market. Lobogola lives.
Orson Terrill shares his thoughts on birds:
Apropos to the benefits of analogous studies in birds, and the question of whether or not the existence of a "Collaborative" cannibalizes the benefits:
Birds that eat fruit and seeds often forage for food in flocks, whereas birds foraging for insects tend to not forage in flocks. The nature of fruit and seed payoffs are spatially and temporally ephemeral, so the information costs are reduced while the negative costs of competition from your flock are also reduced (because the payoff of the targets are "patchy", there is no lasting benefit to those who now know of the location).
So, sharing a specific statistical anomaly, that you expect to use again and again is self defeating. However, collaboration over the discovery of a potential theme in the economy, sector, or specific stock; that is for a time, is specific to that area of exploration -this is exactly the situation where voluntary collaboration should have a higher payoff relative to the costs of increased competition for the discovered returns.
For instance, if we all decided a special situation that was worth our time was to investigate whether or not retail real estate was hitting a tipping point, and would generally implode in certain areas. Gathering intelligence that is required in person, knowing what financial instruments available to enrich ourselves from such plight, how those would work, and who/what will be affected; that is exactly the type of foraging activity that the foraging activities of birds implies is likely to have a higher payoff, a payoff greater than the increase in competition costs.
anonymous writes:
We kill ducks by deception. That is site (decoy) and sound (call). Speculators everyday have their money separated by site (charts) and sound (tip).
anonymous writes:
Briefly reading over the migration of Canadian Geese on google links that popped up there seemed to be similarities to speculating the markets.
- Fly on average 40 mph but can get up to 70 with tailwinds (volatility)
- migration is for food (profit and/or incentive)
- pattern is up and down coast (lobogalessque)
- V shaped pattern is to fight wind resistance. Each bird takes turns and rotates when tired (speculators together meeting bids and asks breaking through stops)
Victor Niederhoffer writes:
Thank you all for your ideas about birds. Brings back the many pleasant days I spent listening to the Macquarie President of the old duck hunters society. I am happy to say that for spec party we have in NY Adrian Bejan talking on may 5th, Kino Ayaka singing on may 6 and a party in Conn at my estab May 7 all invited with partners and kids.
20a4
After reading by courts leave the investment outlook of the Upside Down Man:
Kids, you should know one thing more. There's a concept in economics called opportunity cost. It's how much you lost by not doing something rather than the thing you chose. It's the return on the alternate lucrative investment– the return on what you chose.
To be fair, I can't remember very far back possibly because of all the troubles I'm having with Mommy, the courts, my former partners, and lawyers I've been having lately. But I've been saying stay out of equities pretty continuously since at least 1988 I think. The dow was 2000 then. Certainly since 2009 when I said "death of equities" when the Dow was 6000. As you know, the Dow is 21,000 now. So the opportunity cost of following what I've just told you and what I've been saying is $10,000 to $3,500 for each $1000 that you have in your accounts.
There is a group from Chicago and a group from London that has been calculating what a 1000 invested in 1900 and held to the present would have yielded. They find that 1000 indexed about that time would have grown to about $40 million today. It's been about that much for most countries including the Scandinavian one where it would have been more, England about the same, Japan, a lot more. Except for China and Russia (taking these into account would lower the return to about 30 million.)
Ask yourself. Are conditions so much worse today than what they were in England 100 years ago. They were decimated by two world wars, lost their entire empire, and lost their position as king of the financial world among other things. What would these returns have been like if all countries were to have engaged in a pro business, low taxed, low regulation, reduced income transfer society like the current thing in the US today versus the opposite type of thinking that took over much of the world during the past 100 years.
There's a creepy guy in Connecticut that calls me the Upside Down Man, because I like to hang upside down during my 1 hour Yoga sessions. He invests his children's money in index funds like Spiders and Vanguard Mutual funds. And they've duplicated the returns of the Chicago and London guys. So far, following my advice would have been disastrous to you, and it probably cost trillions to those who followed my advice in the past because I am somewhat revered as a legend, and appear on TV often, and was known to be King of the bond market. So take my advice with a grain of salt.
Why can't people like Noah on the Knicks shoot more than 30% free throws, while making 15 big a year. He reminds me of Lenny from Of Mice and Men. Don't they pay free throw coaches in the NBA for their players making a minimum of 10 big a year? I know they practice free throws each day. My friend was manager at Coach K's teams at Duke. And he said Coach K used to make all the players shoot 10 free throws in a row or else they couldn't go home.
Jim Schatz, founder of the National Basketball Shooters Association, responds:
Gosh, that's a long story but I'll try to be brief.
I forgot to mention the NBSA web site and membership has been inactive now since 2012 and I have been keeping it up in the hopes that some day I would be able to complete my mission. I direct two NBSA Championship format events, head to head competition, getting most of the top known shooters in October in Las Vegas and St. George Utah, every year since 2011.
I was able to form the NBSA with Chuck Leve's help. He was our original executive director. I wanted to improve shooting in game time and so did all the experts I was able to bring in as founders. My only mistake was not bring in enough money. Chuck left for a better offer three months later and he was the only one of the founders who understood what I was trying to do.
I was trying to set up basketball shooting events as a national sport and give expert instruction from the top NBSA ranked shooters who were also great teachers and coaches at all our events. Our core belief as a group was how can you teach free throw mastery if you can't demonstrate it.
Now to answer your question. The NBA is not really familiar with the mastery of shooting. Head coaches don't really know what to do because it's not their expertise and they do a lot of the hiring. There are many shooting coaches in the NBA that don't really know how to help. It's mostly friendships and seniority. The NBSA uses Noah Technology, www. noahbasketball.com among others technologies in our mastery of shooting instruction and the high school, college and pro teams that use this technology show the most improvement in shooting.
The real problem is the early instruction given to the kids. In basketball, the best players will have been coached by as many as 50 different coaches. It gets difficult to learn for some and eventually a player can adopt a negative picture of himself and that will unconsciously effect them.. It's also a mental shot so being able to relax at the line is paramount. Making shots is all based on confidence and that is developed in practice. There is a method to practice that works. It is not easy to come off the bench after sitting also. There is a term called "the drop off rate". That is the difference between your practice percentage and game time percentage. Players can drop off as much as 40-50% due to their inability to shoot with good fundamentals, a proven practice system and their inability to quiet the mind.
There is more but this is a good start.
My friend Jim Schatz, a raquetball player, started a free throw organization: "Dr. Tom Ambery shot 2750 free throws in a row at a gim, ending in a make, taking 12 hours to accomplish, stopping only because the gym was closing for the night". I repeat Joaquin Noah reminds one of Lenny from Of Mice and Men .
Here's an alternate view of the Monte Walsh movie which I consider a loathsome comedy whereas the story is really a tragedy and the best business novel of all time.
Stefan Jovanovich writes:
In the preface to the 1980 edition of the novel, Schaefer wrote: "among our nearest New Mexican neighbours was a young man named Archie West who to my mind was (and still is) in many respects, certainly in appearance and temperament and cattle-country capability and simple human decency, precisely my Monte Walsh."
An interviewer claims that the author's favorite was The Canyon (1953), "in which the protagonist is a lone Cheyenne warrior, Little Bear, who opposes war and must take his stand between the customs of his tribe, nature, and the necessity of community."
1. There is more wisdom in the Ticker Magazine of 1907 and 1908 than in all the investment books and magazine in the last 110 years combined. Why?
2. The new guard of bond traders at Pimco is a credit to our profession and their attention to detail in the prospectuses and their emphasis on contrary trading has a pleasant resonance to our own inestimable and dearly departed Mr. E.
3. Every day the market swoons on some contrived piece of news to make the president look bad and create fear and churning and then closes the day at a new high. 64 of the last 293 days since year end 2015 the spu closed at a 20 day hi. Since year end 2008, its 489 out of last 2097 that closed at a 20 day high. It is a testimony to the wisdom of the triumphal trio and our own Williams and Vince.
3b. A 6' 11 inch giant who played for the Knicks and whose father could have a better + - record than the son, is not content to stay disabled and wishes to come back reminiscent in my opinion of Lenny in Of Mice and Men.
4. The three best books on investment are Bacon, Green and Tarbeaux but they are all only 90 years old rather than the usual hundred that the Markman edition of Reminiscences is also highly recommended.
5. A simulation of seasonalities in markets shows that there is a non-random seasonality in the bond market but not in stocks or gold I think.
6. When one has a very good hand in poker there is a very much elevated chance that another player has an excellent hand also. This of course is not random but a result of sampling without replacement. However in markets, runs of unusual moves in one market are often followed by runs of unusual moves in another market and this is a non-random regularity. For example, there were 5 red days in a row in Feb, 2017 and they were followed by 5 yellow days in a row.
7. The moves in the German Bunds often foretells the moves in the US bonds. The precious metals takes big positive moves to an inordinate degree around holidays and big announcement days.
8. The bonds like like it when the dollar is up, and the stocks like it when the dollar is down.
9. The ratio of the dax to the S&P stays remarkably close to 5 over time.
10. The stocks to bond ratio at 16 is at an all time high.
11. All news that is favorable to the current administration will be suppressed and all news that is unfavorable will be emphasized.
12. I challenge anyone to read the chapter in Monte Walsh on accounting for cattle profits and the race between the horse riders and the train without crying.
13. Any movie that wins a major academy award will of necessity treat business in a highly unfavorable way and lionize people of color, and will contain indirect negative references to Bush and Reagan to show that they are fellow travelers.
14. The dominatrix beginning and end of the first episode of billions is very dramatic and realistic, but the fight between the agency in Washington and the NY state federal attorney seems contrived as is Axelrod's ability to spot block trades and take short positions based therein. Anyone who shorts stocks that are inside acquisition targets is likely to have a negative return much greater in absolute value than the triumphal trio's results.
Julian Rowberry writes:
A comment on point number 6 about poker: Interestingly this can work both ways as we break down a problem.
If we take a hand of poker, the decisions made during a hand over the flop, turn and river will reduce ranges (possibilities of different hands people can have) players have, i.e. folding bad ranges, continuing with strong ones. Resulting in stronger ranges as we approach the end.
But sampling without replacement will decrease the odds of another player having an excellent hand. If I have 2 hearts in my hand on a board that has made a flush, that is 2 hearts that no one else can have. Which by the end of the hand, where ranges are significantly reduced, there is a very much elevated chance an opponent won't have a flush. When bluffing, in this situation it's good to have one heart, thereby reducing the possible flush combinations opponents can have.
Maybe there's an opportunity with similar behaviour in bonds & stocks? I don't know.
Where a more detailed look involves some behaviour that opposes the stronger over riding behaviour. The stronger overriding behaviour is often more well known and understood. Making hard to remove the ideas out of the boxes we have put them in and think of them differently. Group think markets seem ripe for this type of oversight.
Victor Niederhoffer writes:
Thanks for your erudite answer. Presumably when you have 4 of a kind, the chances that the opponent will have 4 of a kind are improved. There is also the chance that your opponent has stacked the deck. Much too often it seems one has a full house and the opponent has 4 of a kind?
Julian Rowberry responds:
Tricky question, like a lot of things, it depends. Ignoring stacked decks and rake, there is no one size fits all answer. I can give a general answer of why strong hands clashing appears to happen often. ANd much more often than optimal.
The nature of most poker games, we have pros versus 'recreational' or 'fun' players' (that's the modern PC term for fish, sucker, donkey or mark!).
In general, Pros when playing recreational players are are going to fold vastly more than optimally with their weaker holdings early on in the hand. Recreational players are going to continue on in hands vastly more than optimally with their weaker holdings.
This continuation increases the combinations of hands the weaker player can have towards the end. Which increases the combinations of 2nd, 3rd, 4th best hands for the weaker player against a increased combinations of 1st best hands for the pro. So the result is we see more strong holdings versus strong holdings showdowns. Where inevitably the pro wins what's left, if anything, after rake in the long run.
If two pros played each other, it is much rarer to have very strong showdowns from each player.
Orson Terrill comments:
It seems that if you sample without replacement from a disordered arrangement of a well ordered system, and you draw a well ordered hand, then you leave a more ordered system on deck as a result.
The complement of order is not disorder.
I've played poker less than 5 times, but if the combined hands of the prior game were well ordered cards of lower value, and I received a well ordered high value hand, the assumption would be that the same situation for my opponents is even more likely.

23ef

Like all movies that win an Oscar, Manchester by the Sea was very anti business. The funeral director was a fraud and tried to exploit them. They showed Joe's boss exploiting him by keeping all the money his plumbers should have shared in and working him beyond the law. Middle class women of non-color behaved depraved with the lower class janitor. There was so much funeral stuff in the movie and a wishy washy conclusion.
Gregory Van Kipnis writes:
The anti-business elements are just incidental trite caricatures. This story is about the consequences of guilt in the tradition of Dickens and Dostoevsky. The bigger point than the slice of life details of people gaming each other (trite caricatures), is that he wanted to be exploited and he didn't care to be liked anymore. His willingness was born out of unshakable guilt. Drugs and alcohol caused him to let go of his normal commonsense precautions. He screwed up and he realized it. Despite being mush-headed from the excesses earlier that night he chose to not go back and double check the replacement of the fireplace screen. That overwhelming guilt destroyed his life and his desire to have relationships. At one moment he wanted to kill himself then he shifted and chose to live out life time of self imposed punishment.
Casanova was a consummate gambler. He started the French Lottery which Stigler has written about and visited every other European country trying to establish a similar arrangement there. He was unsuccessful in these countries in that area although he was able to gain romance in the process. Down and out on his luck, he realized the key to success was to own the House, and take the rake. He started a Faro Game in partnership with a patrician which apparently was necessary to avoid the inquisition. He had to borrow money for this purpose as he was very generous with his 124 romantic conquests. The terms on the Rialto were 5% a month, with the interest deductible and paid in advance. Security was also required. The denizens of the Rialto took quite a piece of flesh. But Casanova was able to repay the debt shortly thereafter and made a fortune as the house in Faro, albeit according to what I've read the house advantage in honest Faro games was just 1 % or so.
Jeff Watson writes:
I always love seeing slot machines being advertised as being the loosest slots in town, 98.5% payback etc. What 98.5% payback really means is that if one puts $100 through the machine, one will get, on average, $98.50 back and so on. 1.5% vig is quite lethal in the long run, it's lethal in the short run, for that matter.
As an aside, here's the full text of "Memoirs of Jacques Casanova". This is a really good read, by the way.

The Tim Ferriss nutrition recommendations in Tools of Titans would seem to deprive many of life expectancy if taken. His whole book is littered with the high protein low carb diet recommendations to say nothing about the upside down naked exercises in the morning.
As one expected there is a huge coverup of the immigration problem in Sweden to humiliate the Pres.
Russ Sears writes:
Classic example of attacking the lack of formality in the delivery of the message rather than paying attention to the message. Attacking the credibility of the witness, blaming the victim, etc. Clearly this has business applications as I have seen this with insider action with dire consequences.
"A strict analogy and well known explanation of all this is afforded by the well known conditions and uncertainties of political election. We have abundant experience that when a constituency is very varied, trifling circumstance are sufficient to change the balance of parties, and therefore, although there may be little real variation in the electoral body, the change in the character of its political choice at successive elections may be abrupt"
-Galton, 1875, in discussing the relation between siblings.
2019
Amazing consonance of about 150 stock markets on my Bloomberg screen, all but Kenya is up with the median being about 5%. With the wealth of so many tied to stock markets in one way or another, many people must be feeling much happier and secure than in previous times.
Ralph Vince writes:
The backdrop, at least for US equities, is 1982 - on steroids. A runaway market in its nascent stages (I see no end in sight from my indicators–in fact, my main intermediate term indicator, for the foreseeable several weeks, is still overSOLD).
99% of everyone I speak to or hear is looking for a top, a pullback, increased volatility–yet for those fully invested, it's been ripe for establishing defense–inexpensive hedges, etc…
The backdrop is certainly not one that could be characterized as "frothy." Yes, the decennial pattern of years ending in 7 would call for some type of serious selloff along the road here this year. If so, I don't see it on my radar screen yet. Frankly, if someone is in this business, and not very seriously long and have been throughout the past 12 months, they have no business in this business.
Here is a good article relating to Scott Adams suggestion to write down positive things you wish to do 15 times each day and affirm it will happen. Try it with such things as I will not short stocks. The suggestion comes from Tools of Titans by Tim Ferriss.
A visit to the Yale Bookstore is always educational and enlightening to me since I have so much to learn, once one gets past the 99% of the books there with Inequality, poverty, Picketty, Angela Davis, or Islam in the title. Or the other 87% of books for Dummies, and the thunderous advertisements for the Yale Repertory's production of Assassins. Here are some of the good ones I bought:
Shackleton's Antarctic Odyssey by Nick Batozzi
Gary Becker, The Economic Approach to Human Behavior
Macroeconomics, seventh edition by Olivier Blanchard
Microeconomics and Behavior by Robert H. Frank
Chemistry in Context, eighth edition by American chemical society
Eric Sloane, The Seasons of Americas Past
Investment: A History by Reamer and Downing
Applied Computational Economics and Finance by Miranda and Fackler
Introduction to Computer Graphics by Ganovelli et al
Shipwrecks in the Americas by Robert Marx
A Book of Voyages by Patrick O Brian
Octopus!: The Most Mysterious Creature in the Sea by Katherin Courage
The Greatest Stories Never Told by Rick Beyer
Dead Companies Walking by Scott Feardon
An Introduction to
Medicinal Chemistry by Graham L Patrick

Day Trading for Dummies by Ann. C Logue
An American History: from Barnum to Madoff by Edward Balleisen
And in my bag bought by Susan, Philanthrocapitalism by Bishop and Green, with an intro by Bill Clinton and a picture of Warren Buffett on cover, which I will try to throw out unless it turns out to be a parody.
The trip was augmented by a visit to the Mystic Seaport, where I stocked up on O'Brian books, and the Eli Whitney Museum where Asian Kids and one westerner were using some of the machine tools and modern make tools that Whitney used, and a visit to the Ocean House hotel, which has two squash courts and a professional Croquetists on the premises where I had a nice jog on the Atlantic shore and the second best brunch of my life, the Kerigan Palace in Istanbul being the only better one.
An eminent columnist asked me how do you spot a charlatan. I would refer him to EdSpec the chapter on hoodoos or the OED definition of hoodoos: "A hoodoo is not confined to steam locomotives. I have know a hoodoo diesel rail car." (I have know a hoodoo personage or trait in markets). A charlatan never admits to a loss and gives false and misleading reports of his results, and threatens you when you try to test his results or ask him how to start a hurricane et al.
anonymous writes:
A tactic I have seen a lot is the attempt to get some initial, simple form of compliance, even as small as, "Excuse me, sir, may I ask you a question?" The con counts on the fact that many people, especially when caught off guard, will answer yes. One small act of compliance opens the door to the next, and then the next, and so on.
One advantage of running errands while listening to an iPod, is with the earbuds in, I can just practice ignoring people entirely. But that issue of getting small "gateway" acts of compliance certainly bears on many situations.
Russ Sears writes:
Their significant other is too afraid (or perhaps in on the con) of them to admit the charlatan is not perfect. A good man's wife will talk him up, but if pressed will always admit some flaws they wish they could fix.
What are the 10 things you would strictly warn a man assembling a comeback so as it's more or less guaranteed to happen.
Leo Jia writes:
Sushil,
There is no where for one to come back to.
Perhaps we can visualize someone lost in the hilly jungle. He was on a peak. Now, for some reason, he is lost in the jungle somewhere near the valley, feeling miserable and wanting to go back. The reasons that could make him feeling miserable include: 1. he can't see the sun; 2. other creatures are bugging him; 3. it's quite wet; 4. his former buddies are all on the peak.
But he did not realize that 1. he does not get sunburn nor get bothered by wind; 2. there is a lot of fish to eat; 3. he won't get thirsty; 4. while his buddies are standing still, he is conquering the entire territory with peaks and valleys.
So one should strive to have life's fullness.
—
keep looking »
Archives
Resources & Links
Search