As all flexions, agrarian reformers, and cb's want the cattle trader to win, the idea that things are terrible and horrible of the real estate candidate is very good for stocks as the former will wish to cushion the cattle trader's victory.
Salt in Their Veins by Charles Wing is an inspiring book consisting of interviews with the ingenious, hardworking coastal Mainers from Portland to Eastport by Wing, a professor who wrote 7 books while living on a boat for 8 years. There are chapters about 4 boat builders, 3 restauraters, 7 fisherman of all sorts from local lobsterman to deep sea swordfisherman, a wharfinger, a docker, 3 businessman, 2 artists, 2 fish store operators, a teacher, 2 racers, and a mechanic.
All of those interviewed have been living in Maine for many generations, and have a work ethic second to none that I have encountered.
They are drawn together by a love of the ocean, jacks of all trades, flexibility, a loathing for those who are from away from Maine, and those who rely on anything other than their own hard work and self reliance. Maine has more millionaires per capita than any other state, and perhaps the least migration in and out of any state.
After reading the book, you want to tip your hat to many geniuses you meet with. Typical of these are a self taught mechanic who builds submarines and planes without plans, a businessman who runs Bath Iron Works with 10,000 employees and builds the best boats in the world, there are master boat builders in wood, and fiberglass, there are racers who routinely cross the Atlantic in sail boats in 30 days 3 or 4 times a year.
The social structure of the inland Maine community is unlike anything you might meet with anywhere else. The kids never move out of the town they were raised in, there is no theft, the center of town is the fish store, or the post office. Half the population is related to each other, promiscuity and drinking a la Peyton place is rampant especially in the winter. And above all, there is loathing for those from away, even after 90 years, if you weren't born there you're not one of them.
Almost all those interviewed had their boats overturned in 40 degree water and survived in one way or another even without knowing how to swim. I found the preparations for these accidents and coolness in the face of imminent death, quite edifying in my own business. One can't compliment the author Charlie Wing, enough. He's the kind of person you would like to meet and sit on a log with and learn from. Every chapter has home grown wisdom form him, that inspires those he interviews to elicit the inner working of their lives.
I loved the book, couldn't put it down, and recommend it heartily. I have an enforced vacation planned at Vinyl Haven in a few weeks, and will keep my ears open while there to learn about life from the locals.
A typical Maine anecdote: Martha Stewart comes to Bar Harbor and of course her cell phone doesn't work, as is typical of most of the Maine coast. There's a line at the pay phone. She cuts in. "I have to make a very important call involving millions of dollars." An elderly gentleman says that "in Maine we all wait our turn no matter how important we are". She says, "Don't you know who I am. I'm Martha Stewart". He says, "Yes I know, I'm John Rockefeller". (He donated Acadia National Park to the state).
Here's a little on Bill Haggett but you have to read the book to see his amazing accomplishments and humility.
"Pineland Farms Inc. Tops $100 Million with William Haggett at the Helm"
As Tim Sample says in one of the most astute interviews I've read on the subject of "is this a true story?":
"The story is from the oral tradition. It's been around for 200 years. That story is more true than any of the facts that went into its constructions. It has had the stamp and approval of successive generations. It's been passed on as a living document of the values of all the people it passed through. This is resonating and living like a true song. It is a truth about who we are, and it reflects and amplifies and educates along the way".
I am reminded of my story about how Grandpa Martin often traded in the penny exchanges with Jesse Livermore. Often they'd go up to Scott Joplin's brother afterwards to meet the girls and perhaps take them on Jesse's yacht. It should be true.
As much as one admires Zweig, especially since the dad was from Brighton Beach and the grandmothers used to talk about the grand kids, it would be good to test whether advancing volume versus declining volume ratio of 8 or 9 to 1 is bullish or bearish. Theil had a nice article on this circa 1964 in the Journal of Business using information theorem– a nice introduction to same– and the Doc and I have tested it in the subsequent 52 years which might be even more relevant. Whenever you have a hypothesis of importance, always ask yourself, "have you tested that?".
Say that you have a yearly goal of 40% and you achieved in 7 months, or that you have a monthly goal of 10% and you achieved it in 11 days. Do you stop trading at this point? Or do you continue trading thinking the luck is on your side at the moment? Or do you adjust your goal and continue trading with the new goal?
Cheers, Leo
Victor Niederhoffer writes:
The market will sometimes go much below your goal and to even things out you have to make as much as you can above your goal. Furthermore, the market doesn't care whether you've achieved your goal or not, it will always go its own way, and if you can make a profit on an expected future value basis, you should go for it. Luck is random, but the skill will persist. Apparently you or a colleague has it. Don't throw it out.
Andrew Goodwin writes:
Your answer may rest in the structure of your money management operation. If it is a hedge fund structure, then heed the following points made in a post on the hedgefundlawblog.com. If you get behind you must know how you will deal with the moral hazard. Since you are ahead greatly, then your incentive is to take the money unless you know with some certainty that you cannot fall below a high watermark and will likely increase your gains.
1) The management fee, over time, usually does not generate enough income to operate and the profitable traders expect bonuses even when the overall fund loses.
2) The winning traders will leave to other firms or will start their own if there is no performance fee gathered to pay them.
3) If fund performance goes negative then high watermark provisions normally go into action. This can lead the manager to swing for the fences or simply close shop.
4) The wind down of the fund can deplete the investor assets and lead to general price markdowns of holdings especially if others had similar strategies and exposure.
5) The fleeing investors will enter into a new fund with a new high watermark and start the process over again.
Here is where the game gets interesting. The author suggests creating exotic option outcome provisions that he calls "Modified High Watermark."
These include A) Reset to zero under certain circumstances. B) Amortize the losses over a period so that the manager can still earn some incentive fee. C) Create a rolling period for the high watermark so that after a time the mark level drops.
His modified high watermark solutions might keep the manager from swinging when the performance fee looks too distant and might keep genuinely unlucky managers around until their skill manifests itself in due course.
Nigel Davies writes:
There's a case for reducing leverage as one's account size increases so as to reduce the 'risk of ruin', and for some this might be done in a very systematic way. Another question is if there's a point at which one's financial goals have been achieved, especially if one's dreams lie elsewhere.
Bill Rafter writes:
You did not specify if your annual goal of 40 percent is based on analysis that suggests a 40 percent return is the mean or maximum. Let me assume that the 40 percent is the maximum annual gain you have ever achieved, if only as an academic exercise. Thus the 40 percent is your quitting point based on perfect knowledge of a particular system.
How frequently have you been calculating your forecasts (or inherently, your position choices?) As was learned from the Cassandra Scenario, "that more-frequent forecasting is inherently profitable, even more so than some forms of perfect knowledge." So:
(1) If 40 percent is your mean annual gain, then continue to trade at the higher level. That is, if you started at 1000 and now have 1400, continue to trade the 1400. Obviously it would also be good to shorten your forecasting period. (2) If 40 percent is your maximum expected gain, then pocket the 400 and start over trading with 1000. Shortening the forecasting period is not a given in this case.
Phil McDonnell adds:
Let us assume the market has a normal distribution of returns and that the probability of making a 40% return or better, at random is 15%. Then if you decide to take all profits at the 40% level then your probability of a 40% gain will double to 30%. This result follows directly from the Reflection Principle.
The above assumes that your returns are random and implicitly assumes that you have no ability to predict the market. To the extent that you can predict then you should make your decision on your current outlook and not on any arbitrary price point like 40%.
Gibbons Burke comments:
It seems to me that one should be disposed to let the markets give you as much as it wants to give you without putting artificial limits on that phenomenon, but that practical limits should be enforced on how much lucre it can remove from your wallet. Is more return ever a bad thing, assuming that the distribution of returns is not serially correlated? As our gracious host has noted, the markets have no idea how much money you have made or lost, so the idea of reversion to the mean on an equity curve makes no sense in the same way that it makes sense for market prices which are making repeated excursions up and down seeking the implicit underlying value of the thing (the ever-changing "mean" to which the market is always reverting.)
So, setting a goal to achieve a 40% return seems a reasonable thing to do, but I submit that this goal should be accompanied by the qualifier "or more" and be willing to let a good thing continue.
Regarding the 'limiting losses' idea, in the Market Wizards interview with Jack Schwager, Paul Tudor Jones admitted to having risk control circuit breakers in place so that if he ever lost more than x% in a month he would shut down trading for the remainder of that month. Limiting and rationing losses in ways such as this seem like a reasonable discipline if one is going to set limits on how the market will affect your stake.
An old floor trader's trick I learned while reporting on the futures pits is that if a trader enjoys a windfall gain on a trade, and reaches a pre-figured goal (or more), he takes half the position off the table as a positive reward for being right and taking action on that conviction. Leave the rest of the position on to collect any further gain which the market might want to provide, but he raises the stop to break-even for the remaining position (not counting the profits already taken off the table) in order that a winner would not then turn into a loss. If he stop get hit, he still has half of a windfall gain return in the bank. If the market continues in a favorable move and another windfall gain is realized, the process can be repeated.
This tactic has an anti-martingale character which some more bold traders might object to.
All these thoughts are mostly elaborations on the first two fundamental rules of trading: 1) let your winners ride, 2) cut losses.
Stefan Martinek comments:
This loss avoiding behavior was well researched by Paul Willman and others. It is observed within traders of all levels approaching a bonus target; cutting off is generally viewed as irrational and Willman discusses how to adjust incentives to get a trader back to risk neutrality. Which reminds me more general but relevant quote from W. Eckhardt: "Since most small to moderate profits tend to vanish, the market teaches you to cash them in before they get away.
Since the market spends more time in consolidations than in trends, it teaches you to buy dips andsell rallies. Since the market trades through the same prices again and again and seems, if only you wait long enough, to return to prices it has visited before, it teaches you to hold on to bad trades. The market likes to lull you into the false security of high success rate techniques, which often lose disastrously in the long run.
The general idea is that what works most of the time is nearly the opposite of what works in the long run.
304c
"The emotional arcs of stories are dominated by six basic shapes"
Kurt Vonnegut on the Shapes of Stories
Victor Niederhoffer writes:
And what would a comparable study of market stories show, and can we learn anything from literature.
Bo Keely comments:
If you can ascertain the personality of the market then you will know its emotions and therefore its shapes. Start with the personality of the market if that isn't too far a stretch of anthropomorphism. Likewise every story has a shape. I prefer the inverted pyramid from newspaper reporting, but my mentor Art shay taught the arc of the home run to shape a story.
Allen Gillespie has delivered a shocking rich tapestry of ideas for profit and research that overwhelms the senses. I studied many of these things 50 years ago and wish I had the expertise to follow up on them. The Confederate paper is particularly interesting and brings to mind what one is often told that the price of stocks on the French Stock Exchange during the Guillotine area kept rising apace. Laurel and I had the pleasure of meeting Mr. Gillespie when he was a budding momentum buyer of growth stocks and recognized him as an extraordinary talent. His growth in many areas is most pleasant to memorialize and note as one of the shining memories of a not entirely nondescript career.
Allen Gillespie writes:
For what it is worth, tonight's bond retest of the high looks like a classic rest of a high after a momentum break and in equities, many crashes end when the YTD performance goes negative. People hate giving up their year.
Counterparty Risk was what drove a lot of the de-risking in 2008. Since that time the Fed have made banks hold increasing amounts of capital in "safe" assets (aka government bonds). In announcing that everyone passed the stress test and releasing capital for buybacks and dividends, the bond market has sold off. We already discussed the end of central bank buying but if counterparty risk is deemed to have declined - then the sell-off in safe non-earning assets might have a ways to run.
One believes that the tremendous computers at the high priority broker are not set up to liquidate options positions on spiders or options that don't trade till 9:30. This could create a shocking move. On the 8/24/2015 weekend there was a rally from 4 am to 5 am or so before going limit down when the liquidation at 9:30 started. From there it was straight up until the close.
anonymous writes:

​It's a bit too coincidental how many market moving events occur when the US stock exchanges are closed. With all now being electronic, computer-driven, every market could easily trade 24/7, and I wish they would.​
Anatoly Veltman writes:
Gold up 100 is your sure indicator of big reversals coming in this session.
Allen Gillespie writes:
Many futures brokers double the margins, so I would think the moves might equal 2x the size of the doubled margin requirements which for most works out to 8-9k per contract. So a 2sd move on the doubled margins just to knock everyone out.
Victor Niederhoffer replies:
But then the poor public must have maintenance margin of 6000 after the initial move so 80 points is enough to put them well below maintenance.
Allen Gillespie writes:
Event odds? Does anyone have or know where to get the monthly data for the UK? Specifically, I am interested in the 1931 period around the the British Exit from the gold standard. My working thesis is the Brexit is a similar exit, which I know qualitatively was a 24% currency move and close to the equity lows. I also know the UK lead 21 others ot break from gold with the US finally doing so fourteen months later. Yesterday, in gold terms, UK shares moved most of that distance but not fully but I believe UK shares might be leading others but it all needs to be currency adjusted. They led on QE and now they will lead on fiscal policy changes.
Can events be classified into those that have a certain date, but are uncertain in magnitude as opposed to those that come out of blue sky and are uncertain in both magnitude and time? Is there a difference in the market reaction? At a more general level, how many qualitative events such as Brexit have come down the pike to create terrible fear in the market and is this bullish or bearish? And for what time?
Allen Gillespie writes:
This question is near and dear to my research efforts. If any one is interested in discussing further I have been attempting to get DARPA to reconsider the question as they shut down their program after 9/11 [DarpaPAM ] and instead choose to record all information and to what effect? I have attached a few items on the question.
Biotechs would be in the first class of events given the known timing certainty of FDA events and ability to estimate markets for drugs, pricing, distribution, etc. Political events to a degree fall in the second - though there may be some momentum towards the event and ability to contingency plan but the time and magnitude of the event may be unknown and the pressures building. Also, political events and calculus are different than market events in that control is the key independent of price (think old school corners, like the Northern Pacific, or strategic petroleum reserves for the US and CHINA in 2008).
Historically, whether an event is bullish or bearish depends on the positioning in relation to the object in question. For example, it would be a negative squeeze if a key commodity (i.e. wheat prices prior to Arab Spring or Oil in the US prior to recession) one imports rises quickly in price and bullish if it falls quickly in price.
All I known is that defense stocks had momentum before 9/11. Gold has momentum now, however, momentum tends to have a reversal pattern from Mid April thru the third week of august before a re-acceleration. Momentum also tends to turn around calendar points particularly if there are legitimate season patterns or tax effects (for example Jan 1 in the US).
The central banks say you can't recognize bubble but in my experience you can recognize a bubble the following way - when leverage continues to increase and price accelerates despite rising interest rates and future returns are negative - then there is a good chance there is a bubble - I think German Bunds futures reached that point as there are only three reasons to own negative interest rate bonds.
1) You have to [e.g. German life insurance companies]
2) You are so scared as to the future you assume your loss is less than on something else.
3) You believe Central Banks can maintain their corner on the market.
The Euro is Europe's gold standard and has choked many countries. Britain was the first to leave gold in 1931 - so as least some magnitude estimates can be developed as well as an outline of subsequent events. The central planners would hate for Britain to spread freedom once again around the globe and let it be known that markets set prices better than planners.
After 9/11 it took the market about 3 months to reprice stocks like INVN when it correctly opened the stock around $9 from $3 ran it to $50 by year end which was the cash value GE ultimately bought the stock for year later.
The Japanese and Fed broke the bond corner last week.
Stefan Jovanovich writes:
A minor historical correction. Britain left the gold exchange standard in 1931; it left the gold standard in 1914, as did all other countries in Europe, when their citizens and foreigners both lost all rights to convert bank notes into coin. The U.S. took a slightly different path, first shutting out stock and bond holders from any exchange rights by closing the NYSE for 6 months and then by allowing exporters to have the Federal Reserve guarantee their customers' IOUs to be as good as gold. Since all modern academic histories are written with the standard Bernanke assumption that money and its legal tender definitions (and their changes) have no economic effects, nothing written on this subject after 1940 has any relation to reality.
2150
This is a beautiful rendition of how the public feels when flexions ply their trade.
What is the reference to the famous cricket match where a bowler was up for the last pitch and bunted the ball. They protested "this isn't cricketlike" thereby insuring the win?
Rocky Humbert responds:
From the preamble of the Rules of Cricket:
"Cricket is a game that owes much of its unique appeal to the fact that it should be played not only within its Laws but also within the Spirit of the Game. Any action which is seen to abuse this spirit causes injury to the game itself. The major responsibility for ensuring the spirit of fair play rests with the captains."
I find Vic's reference somewhat amusing as I daresay that Ayn Rand might find the rules of cricket an antithesis to the notion of unchecked self-interest. Too, I wonder how differently the world would look today if finance (and other industry) participants cared about the protecting the "spirit of the game."
Kora Reddy writes:
At the other end of the spectrum there is Mr. Walsh. I haven't watched chappels incident on tv live, but this 1987 world cup moment is still fresh in my mind almost 30 years later.
I needed a hook to start in business in 1962.
Perhaps an audited record of market predictions would help.
I enlisted Laventhal and Horwath to audit the predictions.
They were 70% accurate over a 3 year period but they weren't useful at all because there was no futures and they didn't take account of the Fisher Effect.
Many stocks only traded at the open the next day.
But a Hungarian Palindrome found out about the predictions and we started a 10 year partnership.
We played a lot of tennis and chess.
And my kids really enjoyed staying at his Hampton estate in the summers.
But the palindrome was always bearish and he hated free enterprise and speculation.
I was the opposite.
He severed his connection with me in 2008.
The last words he said to me were, "you are going to lose everything when the market goes down but just turn your positions over to me when it happens."
While we were working together a backgammon player introduced me to options.
I saw a big anomaly.
The vol of the out of the money puts was much higher than in the money puts.
What I didn't realize and what I believe no one else realized was the margin rules were such that those who were long the puts held all the marbles.
Among other things, they established the rules and the margins.
A very astute banker once told me whenever a relative asks him for a loan he always gives half and says "That way we'll both lose half".
I believe both players mentioned above lost at least half as well.
In all fairness, the Central bankers must really believe that it is appropriate for them to plan the economy of their country and the world. Indeed, it's in their mandate to stabilize inflation and employment. It's natural for them to try to help along those who share this view which is in the main the party in power now. So we could only believe that what I have suggested for many months now is that they will do whatever is necessary to help the cattle trader along to win, including making sure they don't raise rates right before the election, they will do out of benign purposes to prevent what they see as a Sorosian collapse of civilization from speculators and other evil people who act in their own interests.
anonymous writes:
"Could Fed rate moves shake economy, White House bids?":
"Whether or not the Fed's actions bring consequences for the presidential candidates, there could be political ramifications for Yellen. Just ask Volcker. After he raised rates, Democratic Rep. Henry Gonzalez of Texas made his displeasure known.

"My friend Henry Gonzalez — I think for, I don't know, 400 straight days or something — at the closing of every congressional session made a speech calling for my impeachment," he said."
Note Sept 09
26b6
It is tempting to think of the Fed and its machinations as stooges for the World State and now the cattle trader and the idea that has the world in its grip, or to think of them as robots programmed to create a backdrop for the firmament, the vast infrastructure of the market, especially the dealers in bonds.
There is a rhythm to their activities that helps the automaton to do their job. One such rhythm is the series of speeches they give, designed by a hand sometimes visible to prepare the market for their fulfillment of their activities. Another such rhythm is that 11 of the last FOMC day meeting announcement occurred 2 days before the quarterly expiration. What shadows lie in the hearts of men?
Stefan Jovanovich writes:
The hermit and I are teaching political economy to the E*E and his friend, both of whom are smart enough not to bother with Mensa. As the hermit cracked (before he went in search of King Crab), it is the students who took an incomplete hiring the A's. The most recent chapters in the syllabus have been two "name" people who are As - one an academic (Steven Keen) and one the Milo of hedge fund managers (Kyle Bass). (The hermit insists on saving EdSpec for the final lecture - which I (non-counter, non-trader) will be barred from attending.)
We have been using Keen's lectures from his current course at Kingston and some old Bass interview videos to teach E*E and friend our tectonic theory of the credit chain, which goes like this: wars and major inventions (coal and wood fired steam power, small A/C electric motors, telegraph, etc.) are the manias that produce credit expansions. (Kindelberger et. al. have it backwards: the mania is what begins the credit bubble, not what ends it, if you properly define financial mania as the willingness to spend without any regard to immediate reward.) The vastly increased amounts of financial credit (debt issued plus equity valuations) are maintained or further expanded as the new "normal". What breaks the chain is a foreign exchange/credit earthquake. The war winners and the initial adopters of the major invention find themselves being undercut in price by the war losers and secondary adopters and things go snap. The market prices the calamity but it cannot offer any broadly successful hedge because there are no counter-parties who are themselves rich enough to be able to endure the loss of wealth. Then people pick themselves out of the rubble and the lucky and the tough and the enterprising all get to work forging a new credit chain - unless the utopians take hold of the state and abolish markets themselves (Lenin in 1918, Mussolini in 1923, etc.).
The E*E, who is a very quick study, has already come back to us with a comment along the lines of "if Kyle Bass is still so smart, how come his short sale of Japan, Inc. has failed so badly?" The hermit's answer has been "because Mr. Bass has not followed his work to its logical conclusion. Japan can do what Steve Keen wants - have a debt jubilee - and have its central bank buy every Japanese government bond that matures or is offered for sale by the institutional holders - Japan Post Bank, etc. - for yen deposits without affecting the country's exchange rate, even if Japan's current account goes into deficit. There are no large foreign holders of Japanese debt; and with the decline in Japan's exports, there will be lower and lower holdings of yen by Japan's trading partners and other central banks. There is nobody "out there" to make a run on the Japanese currency." My contribution to the discussion was another snarky comment from the bleachers: "As a Texan and the creator and owner of a successful enterprise, Mr. Bass is still an innocent abroad (Mark Twain reference - read it, his best book). At heart he still expects currency to have a fundamental exchange value that is not controlled by the government's sovereign authority. What he sees as xenophobia in Japan is something quite different: a culture's complete acceptance of money as a purely domestic commodity."
"Ok, then, when's the next financial earthquake."
"That is the Slezak question."
anonymous writes:
Not to put words in anyone's mouths, but if markets were about rules, laws, algorithms, etc, maths and physics types would rule the world.
However they don't but promoters do.
So choose your parents well.
Vigilanted and Palindrome cronies in S. Hampton trying to force world state by shorting stocks.
Stefan Martinek writes:
Andy Aiken writes:
The event guaranteed to elect President Trump is a break in the U.S. Stock market that hits the better people in the 401k. The hermit says the only reason I like his counting is because I share Queen Milo's hope that the Donald will beat the hag. He may be right, but I think the recession is what will make the hermit's numerology come true. If there is one thing Trump's election will kill, it is the one world currency order.
A non-invasive colon cancer screening has finally arrived. News Item about the Cologuard test.

What's missing in all the tests, all the double blind studies, is taking into account dynamic decision making under uncertainty. The flexions love the double blinds because it costs 500 million to do one, so you can't do a long range or preventive study, or any study outside of stage 3.
More particularly, what no one takes into account on these blood tests, is that a good one like CEA would be taken by everyone if available as an early aid to decision making.
Let's say it has a 90% true positive rate. And the incidence of the disease is 2%. That makes it about 18% you have the disease if you get the positive. All of those 18% would then take the scope. Let's say that would lead to a 25% increased survival rate. And that 100,000 people took the test. That would save 4,500 lives a year. The point is that with a 5 buck test, everyone would have the incentive to take the test compared to say 5% that take it now.
Book bought over the weekend at the Harvard bookstore:
Dean Abbot, Applied Predictive Analytics (A layman's guide to predicting without knowing what you're doing, highlighting neural networks and Kohonen maps, which sounds like it works with individual observations and builds itself up.)
Peter Frankopan, The Silk Roads: a New History of the World (tries to explain how China and Islam were way ahead of us)
Lewis Lockwood, Beethoven Symphonies no musical notation within but artistic words about each
Robert Bruce Thompson, Illustrated Guide to Home Chemistry Experiments (a substitute for a high school lab).
Great American Stories, a CD of which there are only 10 or 20 in most stores now. Apparently CDs are as much out of style as cassettes these days (Mark Twain, Stephen Cane, Bierce, London) anything is better than the public radio hateful stories about American humor and failings)
Ben Applebaum, Recess (from dodgeball to double dutch. Modern with tips. Gives strategy but not as good as the commentary reference in edspec.)
John Hands, Cosmosapiens: Human Evolution from the Origin Cosmology in the spirit of Thomas Kuhn. Very little Darwin.
Chris Woodford, Atoms Under the Floorboard Tries to show the physics of houses, but leaves more questions unanswered than it solves. But good non quant ideas on length versus width.
Henry Petroski, The Road Taken a good supplement to Hayes Matthew
Monk, Minecraft Mastery (something for Aubrey)
James Traub, John Quincy Adams (a worthy president and great lawyer, I think)
Christoph Woff, Johann Sebastian Bach. Always good to know more about Bach's personality, duels, finances, and music.
While I'm at it, I like to read some books that will extend my knowledge of what I do every day
Yvonne Bishop et al, Discrete Multivariate Analysis How to use logarithms to do categorical analysis.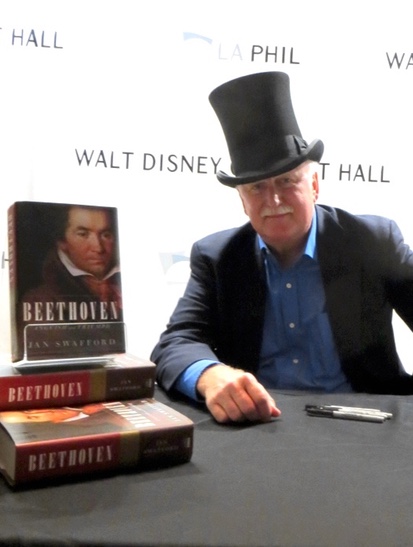 Deshpande, Statistical Analysis of Nonnormal Data, an Indian book with many elementary rank tests explained.
Jan Swafford, Beethoven: Anguish and Triumph The best book on B that I have read. Scintillating. Gives all his fights with his patrons including the time he walked out of the house of Prince Lichnofsky because he asked him to play for the French, thereby losing half his income. It's so good that Laurel refuses to give it back to me when I loaned it to her, and I bought it from the same book store I originally bought it from at the same shelf from 2 years ago.
One is reminded that Beethoven liked to walk in the Vienna Woods every day. And as he walked he sang like a madman and gestured because he couldn't hear. He met some school children on his morning walk, and they ran away screaming thinking he was a madman. Then on the kids' way back from school, they met him again, and ran away again.
It is interesting to note that since 1999 there have been 94 days when both the S&P and bonds closed at 10 day highs like they did yesterday [June 2cnd]. Only 2 of these occurred before the 205 employments.
The two greatest hoodoos are back in the news, J.R Smith, and D'Antoni. One can predict that both their teams will suffer grievously. Is there a hoodoo of the market?
The Davos meetings are always good because all those who hate business enterprise get together and confirm their bearish feelings.
Speaking of that, any big party at the Palindrome's during the summer is a hoodoo for the same reason as he's always bearish and with all his followers there, they control trillions.
How else could these hoodoos create the average returns they achieve with their large quantities moving markets and costing so much vig?
It is interesting to consider whether certain month's employment announcements tend to be consistently bullish or bearish. A former employee, writes to me that the May employment numbers have been quite bearish for stocks.
Bill Rafter writes:
The NFP report is always murky to me. It always needs "interpretation" which is why it looks different several days after its release. The big interests (from the media, at least) are the unemployment rate and the number of new jobs. Both are the result of rather obtuse calculations. I prefer the growth of payroll tax receipts which require no interpretation. The source is the Daily Treasury Statement, effectively the bank account of the government. Attached is the data from last week; no change in appearance since. It may not agree with the early or late interpretation of the NFP report, but it speaks truth about the actual job situation.
Stef Estebiza writes:
Employment data are smoke and mirrors, are more a political need to do to accept further cuts/taxes and justify these policies. The new jobs are precarious and at reduced wages.
anonymous writes:
I suspect that I read about the Chair's views on the unemployment rate in years past, but is it safe to presume that the numerator smoke/mirror terms cancel out the denominator smoke/mirror terms?
Or does the science of people counting treat the employeds different than the idleds at the tabulation level?
I've generally treated the unemployment rate as a good bit more reliable than the overall jobs number.
281c
Welcome back former student Mr. Mc. And let it be known that whenever I talk in England, I tell the students "don't listen to the triumphal trio as to their conclusions for the future. They suffer from the English disease or the Old Shiller disease. They believe that the dividend model is the sine qua non of the thing that causes returns. And because the dividend yield is not as high now (or in the crazy Shiller instantiation the dividend yield is not as volatile as the stock returns) that the return in the future can't be as high as the past." But .. but. The retention rate varies with possibilities for after service returns, and likely returns on investments and investor preference. If no dividends were paid, the returns would be at least as high, probably higher considering all the opportunities for rent payments from the foundations like those of the cattle trader and the returns from lobbying.
Philip J. McDonnell writes:
In the US the dividend yield is only part of the non-appreciation return. Another significant part is the potential for stock buybacks and other financial engineering maneuvers.
Jim Sogi writes:
Wow, all the old timers coming back, Lack, Seattle Phil, Roger, Kim, Larry, Jeff. Almost like the old glory days when Chair was a high roller and rented the whole Delmonicos for a party for a thousand friends. Welcome back Phil! Those were the days! I love the Spec List! Thanks a billion Mr Niederhoffer for everything.
Those of us who love speculators but rarely trade wonder what the counters think of this comment from a market historian who is a complete hermit but (I think) a very smart guy:
1) DJIA has gone more than a month without setting a 20 day high or low
2) DJIA is confined to a range of less than 6%
3) DJIA is within 10% of a 2 year high
4) Shiller P/E is 18+
There are seven years in recorded history that fit these parameters:
1929
1937
1965
1973
2000
2008
Victor Niederhoffer writes:
The counters would say that depending on where you prospectively date such events, the expectation going forward is the same as the past. However, there are a number of special numbers used like 6%,18, 2, shiller p/e, that give so many degrees of freedom that it is amazing the hermit couldn't come up with a more bearish scenario. The hermit is an ignoramous.
Math Investors writes:
One of the first studies of the market that one does in one's career is to examine the immediate history of major moves, particularly up moves. What happened just before it took off? We found the usual precursor to an up move tends to be rather boring. For an example just look at one of John Bollinger's "Squeeze Plays". There is certainly not a V-shaped bottom or anything definitive; just a slow sideways drift, typically with narrowing volatility. But knowing that doesn't get you to first base. The fact that the market has been boring does not mean it is going to get exciting. You must have some other input.
But what should be your other input? From years of studying this, we have our favorites*. Although a superior input is indeed better than most, the mediocre inputs aren't that bad. Because when a market is really setting up for a move, the signals tend to be writ wide across the landscape.
For example, first-year nursing students tend to get erratic results when measuring patient blood pressures. But if you had five novices take the BP, and then took the average, it would be pretty close to what an experienced nurse would get. That is, combining multiple imperfect measures is more likely to provide a good estimate than none at all. **
*Our favorites can be seen (and played with) by going to www.mstwizard.com or www.mathsoftek.com.
** This example from a book I am currently reading, "Hive Mind" by Garett Jones an Associate Professor at George Mason University. I heartily recommend it.
When you use many different cutoff points for many different numbers, giving yourself the equivalent of 100s of splits of the data, you are guaranteed by randomness to find a scenario that is at one extreme or the other. This is the reason that what they used to call the automatic interaction detector, (which has another name now ) is totally useless as a predictor. Maybe it should be called the artificial interaction detector.
anonymous shares:
The Automatic Interaction Detector (AID) (and its ilk CHAID, CART, etc.) is apparently still frequently used in the analysis of marketing data (for example to discover what characteristics your buyers have in common).
It goes back to the 1960s and 1970s (Sonquist, Baker & Morgan), and some of its weaknesses were realized even then:
Doyle: "THE USE OF AUTOMATIC INTERACTION DETECTOR AND SIMILAR SEARCH PROCEDURES"

Do read the books on our mailing list, start counting everything and keep records of your trades. If you develop a nice record, it will be easy to find a spot and generate money from your colleagues. Hedge funds aren't that good as the costs are comparable to revenues. Until you get very big.
It is interesting to me to look at the Hong Kong stock market. It trades 2 billion shares a day with the average price of a share being 50 Hong Kong dollars, equal to 6.5 US dollars, thus 13 billion $US a day. This compares to a good US volume day in 1964 if 5 million US with an average price of 30 or $150 Million a day.
One used to use the volume of Amex to volume of NYSE as an indicator of market volatility and 30% was a high figure that occurred once or twice a year. One also notes Hong Kong started at 100 in 1964 and is now 22,000. Dividends at 4%. A good Dimsonian run.
We are all familiar with how filmmakers show that they are one with the idea that has the world in its grip by showing a TV or radio snap of a Nixon or Regan saying something which out of context shows they don't care for the poor or unions. That's how they show they are fellow travelers and deserve good reviews. Be alert for the new tendency to have the radio showing immigrants in a positive light wrongfully being accused of being bad. A Bigger Splash, a movie about 4 worthless characters with no sex appeal (Swinton is the homely rock singer, and Dakota Johnson the 17 year old that sleeps with her fathers) that also shows the Italian police as incompetent.
At first I was thinking the bonds at a big low not that much above low for year, down 3 points yesterday looks foolish. What difference does it make if the Fed now has a 30% probability of raising rates in June rather than April. And if they were going to increase rates, it should be bullish for long term bonds because they're doing something to reduce inflation. But then when you think of it, the Fed believes in idea that has world in grip. As Tyler points out, the Brooklyn chair, is a "reformer" without the agrarian. And the cattle trader is helped by an economy that seems good. (That's why the bls will beat up anyone who says they're unemployed). Okay, so no way can the agrarians increase the rates after July because that would be right before the election and they'd be afraid the market would go down which would be bad for the cattle trader. So if they're going to increase rates it has to be in June. So this is the last chance they have to increase rates. And any strength in the economy or bullishness in the stock market will be to their strong point.
John Floyd writes:
There was so little price 2 weeks ago relative to data and comments and the zero bound of pricing. On the back end I would consider the Japanese curve as a guiding light for the US and many others. Further considering China is more likely to follow a similar path to Japan over the past 30 years, at least for the next 5 or so in China, should support the back end lower thesis. Despite the historical clashes there is much in common between the two.
Let us pay this great (Max Brand) who wrote 1.5 million words a year including Dr. Kildare some well deserved respect. It would have been nice to be a fly on the wall when L'Amour and Brand met, albeit one doubts that Kildare or anyone else could have stayed on the mat with L'Amour. Still, the stock characters that these two had, and their treatment of women, their certain anti capitalist mentality allows Schaeffer to leave them in the dust in my opinion, albeit L'Amour was just as much a naturalist as Schaeffer. I introduced Jim Lorie to Schaeffer when they both lived in Santa Fe, and Jim loved Monte Walsh. Everyone in Santa Fe knew each other, and Jim was told that a close relative had serious malevolent thoughts for him in mind.
Larry Williams writes:
While reading "Way of the Lawless" by Max Brand, who's right up there with Louis L'Amour in my mind, I found this wonderful comment:
"A great general going into battle has two plans; one for victory and one for defeat. The plan for victory allows him to optimize his success while the plan for failure prevents losing turning into a catastrophe"
There are 500,000 species of molluscs, about 1/5 of all known species. Their main parts are the foot, the radula, and the shell. All the species seem to have developed every combination of usage for the 3 parts, with for example the cones shooting out their radula to kill their prey, and the argonaut shedding its shell. What can we learn from them?
Anatoly Veltman writes:
I wonder if the daily/weekly chart of Crude qualifies: what a beautiful Lobagola from $50 down to 26 and back!
We had heated discussion below $27, and we heard all the reasons the market was on its way to its bottom "somewhere between $27 and $0"… only the market pulled its defensive mechanism the very next day!
20bd
I dreamed my father was reading a book about King Arthur to me.
He was sitting a few feet away from me as he did every night.
The book told the story of King Arthur's last battle with Mordred.
A few days later we walked a block down Russell Gardens and he started crying saying, "I don't know what will happen to Roy".
I was too foolish to know that he was telling me he had Lymphoma.
My father loved books almost as much as he loved his family and teaching.
He always had five or six books under his arm from the local library.
Our House had more books per square inch than any other.
He was a policeman in the Ninth Precinct, the publishing district.
The publishers would hire policeman to throw the books in the East River.
To save them the charge, Artie would take them to our 1500 sq ft house.
Many a time Artie would be coming home from work carrying 5 books.
If he saw a bad perp doing a crime he would use one hand to disable him.
He wrote 4 books and he cried when he finished the last one, "The Police Family".
Everyone loved Artie. On his last evening alive, he marked exam books.
He gave them all A's.
I started collecting books in the spirit of Artie.
My collection was once featured next to Getty's and Rockefeller's.
A dealer told me, "people don't read books any more. Collect Audubon."
He was right. The Audubon books have gone from 10,000 to a million. [news story]
All other non-illustrated books have stayed the same in 40 years.
A first edition of The Wealth of Nations cost me 80,000 in 1970. It's the same price today.
I collected all the old books about the stock market.
In the 19th century they told the story of frauds and cons. Just like the ones that they have today.
Some of the books are rare like "50 Years on Wall Street".
When Wiley wanted to republish it, they borrowed my copy to save money.
On my library book shelf Clews sits next to "My Adventures With Your Money".
The rarest stock market book I got hold of is "Jesse Livermore's Secret System".
He wrote it in one last hope that he had to make back the fortune he had lost.
There were only 50 copies that he signed.
I gave my copy to Laurel and she needed money. She offered it for high 5 figures. And a mysterious trend following buyer from Greenwich who Brett used to work for plucked it up.
Shortly after writing the book Livermore committed suicide in the rest room of the Sherry Netherlands.
I never pass that hotel on the east side of Central Park without crossing the street to stay away from the memories.
It is interesting to note that within day and between days crude and bonds have a tremendous negative correlation. Indeed one can look at one and almost invariably come up with a great guess as to what the other one is doing. And yet…. both crude and bonds yesterday reached 5 month highs. How to reconcile??? Gilbert and Sullivan: "Things Are Seldom What They Seem".
anonymous writes:
We may have to consider Ms. Watanabe's trio of oil, the nikkei and something that pays a little interest as well.
The earnings beats/misses game is one of the greatest cons out there. It is a total distraction from the underlying economic trends or performance - a company can be in terminal decline but have 10 "beats" in a row which generates positive "momentum" - each one generating enough optimism for the better informed to liquidate into, including an opportune share issuance by the failing company itself.
Victor Niederhoffer writes:
One is sure that a broker would espouse such a strategy. How about writing a box. That way 4 commissions and no way to win.
anonymous writes:
It is imperative to the con that a study is done on markets with monstrous bid/ask spreads and a few contracts traded per day. Similar to the "small cap" effect where the companies that juice the return in many cases started the period with a sub $20M market cap and 2k of daily liquidity.
If markets were to continue in the same direction during relevant periods, then it would not be necessary for the public and short term second handers to churn and vig and rake would not be as great. The market moves might be interpreted as selfish moves to enable rake to be maximized.
When I wrote the first advertisement for the almanatarian whose son graces our list in 1968 we sent out a nice direct mail piece "damn my broker". The almatarian hornswaggled me as I was a very poor business man, and I got the revenues above cost, but he kept all the customers and repeats. We got a little negatives from recipients. They didn't like the profanity. But it pulled pretty well. I am thinking today it will be a day "I kissed my broker". Only the broker will win. It will be a collar. It's a variant of the floor saying "I kissed my sister". Only the clearing firm made money today.
Discussion of retrospective best and worst days leads one to speculate as to what the value of using trimmed means versus actual means for forecasting is.
When a market moves from the red to the black on employment as it did Friday, it's very bullish. How can this result be generalized. Like on other days, other markets, other times?
Someone should make a study of what the returns to stocks were by quarter and year when the basis between current price and expected price 1 year later is at various levels. This is somewhat similar to looking at returns versus the earnings price less interest rate. To normalize things, I would suggest a normalized dividend yields of 1/3 of the earnings price ratio, although this could vary. When the normalized dividend yield was above the 10 year rate, one would assume that the futures were below the current level as they are today taking account of the formula future one year price = current price x 1 + div yield - interest rate a query. How could stocks give a 40,000 fold return per century if they went down too much when futures below the current level?, ie. a forecast that stock prices would decline. Much missing from these thoughts but it seems salient.
A broker in 1880 on floor said "seal". Others misheard him. Thought he said "sell". One person started selling, and others followed. A terrible panic occurred. Icahn said "apple". One person started selling. A rout ensued. Yes, the market moves every day for ephemeral reasons. It makes a regularity man "humble". Can you think of other stupid reasons for a market move? Late Thursday declines?
Alston Mabry writes:
I think it's less ephemeral if you model it this way: (1) Many players were looking for en excuse to sell; (2) Icahn provides the excuse for selling AAPL; (3) falling AAPL provides the excuse for selling, say, INTC, which (4) provides the excuse for selling…and so on.
Jeff Watson writes:
This reminds me of a drought back in the 80s where grains were moving much higher for weeks. It was an overcast day and someone noticed a few raindrops on the window, 10 minutes before the close. An astute local started selling and telling the pit to look at the window, "It's raining outside." Everyone started selling and the bean and corn markets went from bid limit up to offered limit down. Those few drops were the only rain that day and afterward, the markets resumed their summer weather drought pattern.
Gary Phillips writes:
Back in the same day, I would often "break" brokers I stood next to (in the bond pit), so that they could use the bathroom.
On one occasion I was covering someone's business when an order was arbed into the absent broker's clerk. "Gary, buy me 200!" he barked. I looked over to Charlie D, hand-signaling 200, and took his offer. "You're filled– bought 200 at even!", I relayed back to the clerk.
It was then that the clerk frantically grabbed my arm and informed me he went backwards on the order, and that it should have been a sale and not a buy.
Before I even had a chance to react, the market violently sold off 45 tics. I was now long 200 bonds, 45 tics higher, and also owed the customer a sale for 200 bonds, 45 tics higher.
At the time nobody knew what had happened, but it turned out that there was a rumor that George Bush (Sr.) had been shot. I felt the color drain from my face, and my financial life flash before my eyes.
Not surprisingly, the market bounced back and completely retraced its move lower when the rumor proved false, allowing me to get off the 400 bonds I needed to sell.
Yet, I often wonder if there would have been a different resolution if the donkey had been in office instead of the elephant. A fitting lobogola indeed!
anonymous writes:
One wonders if Icahn is talking the Trump book at this point given their mutual admiration and Trump's early desire for him as Tres Sec which Carl has repeatedly negated.
2360
One admires the typical high tech earnings report. Made 15 cents excluding certain items. Those items include salaries. With salaries loss of 20 cents. Twitter an example today. Something rotten in the way sale growth of 30% versus estimate 35% is cause for the 15% decline rather than they can't earn money.
Ed Stewart writes:

If you think that is bad you should read the "value" stock releases. Every quarter it is "but for" earnings and the analysts play along with the BS to the extent that the fake numbers are the ones that are the default in factset.
It's a wrestling match today with bonds up a half from 7 down days and a 2 month low, and crude at a 4 month high, up another 2%. It is interesting to note that somehow the Fed believes that moves in oil are ephemeral and have no effect on inflation.
anonymous writes:
Here is a paper presented by Vineer Bhansali at JOIM : "Beyond the Quant Model" [36 page pdf]
I got a lot out of it even when I couldn't follow the physics examples.
Alex Castaldo replies:

I see that in late December 2015 Vineer Bhansali left Pimco to start his own firm LongTail Alpha:
LongTail Alpha is named after its strategy that "sustained portfolio performance comes from expecting the unexpected, and positioning portfolios to earn yield while maintaining convexity," according to a statement he issued. Bhansali said he is initially funding the firm himself. He earned a Ph.D. in theoretical physics from Harvard University in 1992 after receiving bachelor's and master's degrees in physics at the California Institute of Technology. He […] worked at Pimco for 16 years.
It would seem he is a convex combination of The Professor, The Upside Down Man and the Derivatives Expert.
The talk is billed as a light talk rather than a technical one. He discusses lessons learned from hobbies and other fun activities and summarizes them in 10 points:
1. Focus on Structure (and on the one idea that supports the structure)
2. Let the data speak (and be Bayesian when you listen to it)
3. Use proper coordinates and units
4. Know the types of errors (and correct for them)
5. Simplify
6. Look for scaling rules (and anticipate the possibility of sharp/sudden transitions)
7. Simulate freely (especially if you suspect path dependence) and use Gedanken (thought) experiments
8. Identify tradeoffs (and deal with imbalance by owning free or cheap options)
9. Don't fight momentum (look for it and ride it)
10. Pay heed to the environment (and be flexible in adjusting to it)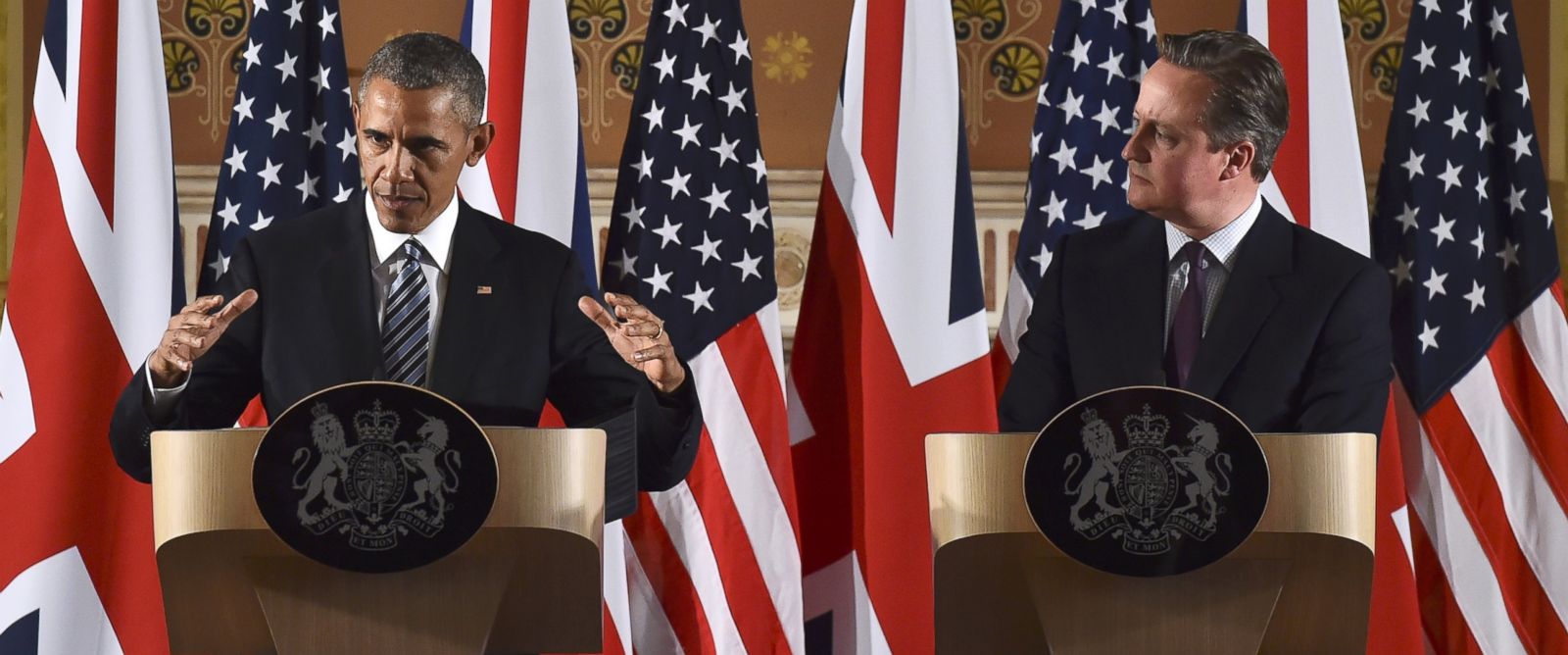 Guaranteed to happen in quest for egalitarian world state.

"Obama: UK Will Not Be Able to Strike Trade Deal With US Soon After Brexit" :
April 22 (Press Association) — Britain would not be able to strike a free trade deal with the US "any time soon" if it leaves the EU, as Washington's focus would be on reaching agreement with the European Union, Barack Obama has said.
The President was speaking after Downing Street talks with Prime Minister David Cameron during a two-day visit which he has used to speak out in favour of continued UK membership of the 28-nation bloc after the June 23 referendum.
At a joint press conference in the Foreign Office, Mr Cameron insisted that the special relationship between the UK and US was not "constrained" by Britain's EU membership. EU membership gave Britain "a powerful tool" to stand up for the values it shares with the US, said Mr Cameron, adding:
"Now, I think, is a time to stay true to those values, and to stick together with our friends and allies in Europe and around the world."
Mr Obama said the UK would be "in the back of the queue" for a trade deal if it left the EU, because the US would focus on the bigger bloc.
John Floyd writes:
Amazingly the supercilious EU has done wonders for the likes of Italy where one might consider that despite bailouts, low rates, low euro, low oil prices and many other beneficial headwinds:
- Italy is too big for the ECB to save with the 3rd largest government bond market and public sector debt that exceeds US $2 trillion.
- Italian GDP is down 6% point to point since the pre 2008 peak while the US economy is up 10% over the same period.
- Italian NPL's are around 17% compared to the European average of 6%
- Anti-European sentiment is rising and support for Renzi's government has halved over the past 2 years
- Public debt to GDP has gone from 105% in 2008 to 130% in 2015
There will soon be a new dish on the menu next to Grexit and Brexit. The chefs are now adding Itexit with a red or white sauce.
I am often asked which is the best business book besides Monte Walsh and Atlas Shrugged.
I would recommend True Grit by Charles Portis.
The heroine is good with accounting, mortgages, bargaining, and investing.
It is true to time and place, and has many L'Amouresque and Schaefferian educational facts about the West as it was in the late 19th century.
Apparently the Coen brothers' production of it is the best film of it.
And the book and movie are the favorites of some of the most astute authors like Roald Dahl.
It can be read with pleasure by all from 10 to 80.
What would you say is the physical analogy to the situation which often arises in markets where one market repels the other. Oil often repels bonds and bonds often repels stocks. It is sort of like the forces that make a motor to me? What's a better analogy? Here's a good discussion of like charges repelling.
When Wiswell got into a complicated situation, he'd always say, "I'm in over my head, I better simplify". That seems like a good strategy. The risk has increased and the expectation has not increased, so the utility of the position has decreased. Yet when a comparable situation in the market occurs, i.e. when the outlook becomes more uncertain– for example, before an upcoming announcement or when a regularity changes from good to mixed, the tendency of myself and my traders is to either stay with the whole position or close it out entirely– never to reduce by half as Wiswell would do in his game.
The question arises–why does this bias occur? And is it a characteristic of all traders or is there something in my background and those that follow me that makes us fish or cut bait? One will ask Dr. Brett for guidance as well as soliciting guidance from fellow specs.
Russ Sears writes:
It would seem that the Chair's question is related to the Cassandra Portfolio mentioned earlier. If the trade makes its forecasted return quicker than forecasted then "flattens" or starts to drop, it makes sense to sell the whole and look for a new edge. If however its return is "flat" at first, it makes sense to stick to the original forecast.
Where we don't have the magical 21 day forecast… If we have an edge that we believe in I try to go with my coaching mantra "have a good plan. Believe in the plan. Stick too the plan."
There is always someone touting the latest greatest new training method, diet, etc etc. Many good runner's jump to the latest fad to the next. But the great ones stick to their logically built training plans until they shows signs of overtraining.
Perhaps a related question is what are the signs a trader is "in over his head".
Who are the claquers for the market, and are they paid by the theatre owners the way they were in Paris during the 19th century, and how can we profit from it.
anonymous writes:
Trading newsletters and chat rooms seem to be the craze on twitter.
Surely a great revenue stream for the owners who won't admit trading is not just chart patterns.
They must pay for retweets and likes touting their calls on the market to attract fresh business.
I believe fresh participants like this are needed.
Enoch Powell wrote a nice piece about the absurdity of price controls in the British empire. A restaurant was fined because its recipe for bernaise sauce did not take account of the cost of ingredients when it raised its price for a steak with sauce. Nothing as foolish has appeared since then except for the living wills regulation for banks. They only provided for the first 7 days of cash flow after bankruptcy but didn't forecast for the eighth and subsequent days. The absurdity of this political query to show that the collective was on its toes with companies with 250 billion net worthy, would make Enoch Powell fulminate from above.
News item five big banks' living wills rejected by u.s. banking agencies
For an eternity Harvard has paid its fund managers 100 times as much as the average professor. The overseers seem too foolish to understand that when you have funds already raised, the performance fee should be 1/20 of what it is. The managers are able to fool the professors by saying that if you went outside, the cost would be much higher, and we only get paid much if we beat the bogey. The regression fallacy seems unknown to the professors, i.e. that some will beat it by luck, and they will absorb the bad and pay for the good, and the whole fund raising apparatus which is Harvard's main asset does not take a cut from the manager's pay.
I hypothesize that the prevalence and visibility of homeless and poverty and related downtrodden stricken people is an intentional manifestation of the collectivists attempt to keep us all small–i.e the idea that has the world in its grip. It makes us think purpose of life is to take care of the unworthy. The underlying cause of this might not be conscious activity by evil collectivists but could be an invisible evil hand at work. I'd be interested in your views on this hypothesis.
Stefan Jovanovich writes:
The "news" has only two sources:
1. press releases from the government and businesses and non-profit agencies and celebrities and academics who are announcing to the world what they are (or claim to be) doing
2. journalists' own "investigations"
There are no incentives for either group to minimize the "visibility" of poverty, any more than there were any incentives for missionary groups to tell the congregations back home that "actually the heathen seem quite content to remain unconverted".
The government gets its money because of "problems". Businesses want always to seem "charitable". Non-profit agencies are in the business of "charity" and "problems"; and, as Jason Reitman's wonderful script puts it, every celebrity needs a "cause". No explanation is needed for the academics.
Here is something for those who have not yet heard of Nick Naylor.
A good book on deception is Cheats and Deceits by Martin Stevens. Also the wikipedia entries on deception and also the books listed in Cheats and Deceit. Everything in our field is colored and infused with deception.
Pitt T. Maner III writes:
Here is short article by the author of Cheats and Deceit with a few pictures that may be of interest. Finding lunch or the avoidance of becoming lunch are key concerns.
"The struggle to survive and reproduce is intense for all organisms, and we should not be surprised that cheats are everywhere. What's remarkable is the extent to which animals and plants exploit one another and the level of sophistication involved. Nature is a brutal place, so it's a good idea to cheat and deceive if you want to be successful."
"Nature's Cheats: How Animals and Plants Trick and Deceive"
"Exercising the right of occasional suppression and slight modification it is truly absurd to see how plastic a limited number of observations become, in the hands of men with preconceived ideas".
-Francis Galton, 1864
The numbers on Payroll Taxes are quite bullish. However if the Jobs Report shows similar, the stock market response could be negative, anticipating hawkish Fed moves.
The big difference in the data is that the BLS Jobs Report indicates jobs without any discrimination as to actual earnings. That is, a $10 per hour job counts as much as a $1000 per hour job. Payroll taxes intrinsically reflect the quality of the job.
Victor Niederhoffer writes:
And yet Erica Groshen is still Commissioner of Labor Statistics and she's a very good friend of the Chair and they frequently speak together at testimonials and I believe coauthored an article on inequality together. However, unlike Erica, I have not been able to find evidence that the Chair sent her kids to Camp Kinder the way Erica did.
Bill Rafter writes:

Today's comments by the Fed Chair give us an interesting observational platform.
If the Jobs Report on Friday is bearish on the economy, then it would appear that the Fed Chair was informed and stepped in before the release to keep the party going. (Whether such response is good is debatable.) Note that the survey period for this month ended on Saturday March 12th, so there has been plenty of time to inform someone who has a need to know.
However if the Payroll Taxes are correct and the jobs numbers are bullish on the economy, then the Fed Chair must be either poorly informed or illogical. Neither is comforting. In such a case one might question the need for such a Fed.
2692
The Seven Pillars of Statistical Wisdom by Steve Stigler provides an illuminating and entertaining foundation for statistical activity. The seven pillars are Aggregation, Information, Likelihood, Intercomparison, Regression, [Experiment] Design, and Residuals. Every page of the book contains something fascinating and instructive.
It is at once an adventure story, a history lesson, a textbook on the foundations of statistics, and a tour de force with ingenious extensions of the works of the great in each field in Stigler's own inimitable hand — a persona that reminds one of Stigler's heroes, Galton himself.
The level of the book is such that the layman and the expert will both gain from it. I found every page insightful and it uplifts one to be part of a field with so many ingenious founders, and to know that there are such pillars that hold the edifice up.
I recommend the book highly. It is a masterpiece classic that will live forever.
It is interesting to consider the standard deviation of the daily change each day of the week from the preceding close to the day 2007-present. While we're at it a daily algbrc change also.
day of week stand deviation av algbrc change
Monday 16 -0.4
tue 17 1.2
wed 16.5 0.0
thur 17 1.0
fri 15 -0.3
The changes listed — Monday is the change from Friday close to m on close. Etc.
As Mr. Vince knows better than anyone, the variance of a sum is equal to the sum of the variances. I believe the market ecosystem works its magic each day of the week to do its damage and make the public lose more than they have any right to lose every day of the week without regard to levels or rest.
Ralph Vince replies: 
Which, by extension, we would expect the one-trading-day-variance from Friday to Mon to be the tamest of the five, consistent with your results, but not proof that weekends don't matter.
If you could trade on Sat or Sunday it would be expected to get out of line compared to what we see from Friday come Monday, yes?
Victor Niederhoffer comments: 
The NYSE and many of the Asians I believe used to trade on Saturdays, and the changes on Sat were very small relative to the other days. I believe it's because there is not as much damage that the collectivists do over the weekend.
Ralph Vince comments: 
When NYSE was open on Saturday, wasn't that only half-day sessions? Us millennials know nothing of those bygone days.
Victor Niederhoffer writes: 
In the good old days, trading continued well into the evening at the fifth avenue hotel and the curb.
Anatoly Veltman writes:
Just got back from Seafire grill and I see this about the good ol' days. Among other things, in my 1980's better days, gold was only offered during Shabbat by HK dealers, and only a couple of hours. One memorable curb occurred after the Friday Oct.13th, 1989 Comex close. Late that Friday, following the UAL deal collapse, stock futures closed basically limit down. Gold futures that were closing full 1.45h earlier, didn't discount any of that. I stared down a dozen screens, so I was anticipating SP technical troubles way ahead of the field. I kept soaking up gold offers all day - yet the darn contract barely edged up. My partner on the floor, who among others had no concept of what might have been transpiring with the stock market, kept a better tally: "we're about 1,000 lots over the initial margin requirement!"
So going into COMEX closing sequence, I tell him: "We have no choice. Announce the offer of 1,000 lots, but please - no locals. Just keep yelling out "1,000 or nothing!" Don't hit any partials.
No one took'em… An hour after COMEX close a good bank friend calls: "I heard you had some. Any market?" I give him .5% above Comex settle, he says buy'em, I say "1 bar mate", he says "appreciate". Half hour later he says "Aron is looking, help me out" (that's Goldman). I give him 1% above settle, he says buy'em, I say 1 bar mate, he says "Wise. Appreciate"…And then HK quotes 1% higher and .5% wide - and no trade till Sunday…So Sunday night Sydney opens to a 1% higher bid, which I hit for my remaining 920 extra lots - and they're thanking me! My broker calls Monday morning: "Any wire coming in?" I say you'll hate me, but no wire; here is my 1,000 offsetting EFP shorts, I'm no longer your problem, made a quick million in the closed market, sorry mate, HOW ARE YOU DOING! He says "appreciate your concern; lots of accounts really fxxxup" I say sorry, not a freaking soul wanted them during COMEX, I be damned. He says don't do it too often, and you owe me dinner… Guess what: I never got to buy him that dinner. Despite SP opening limit-down Monday, COMEX traded back down around Fri settle. My 920-lot Sunday opening sale was apparently passed around in Asia and thru Europe like a hot potato, with no one caring about the stock market again, like on Friday. I be damned… 
2933
It is useful to consider whether there is a formula like I = E/R for markets with appropriate random elements. Would a resistor for the stock market voltage be bonds or euro? Does the speed with which a market moves a given magnitude have a differential effect on the future?
Stef Estebiza writes:
Check this out: "Charging and Discharging a Capacitor"
They know this stuff because right now they are experiencing a flow of money from China/asiatic markets and Macao. They are discharging the capacitor in China to upload that to Macao.
The product of Resistance R and Capacitance C is called the Time Constant τ= tau, the time constant which characterizes the rate of charging and discharging of a Capacitor. But if you use a fixed resistance and change the supply voltage (variable) you can change the time of charge of a capacitor anyway.
So, from 2009 the capacitor S&P 500 was loaded in ascending exasperated way, despite the high resistance (endless but constant). The monetary mass, (the applied voltage) was very high, steadily increasing, just to force the charge of the capacitor, despite strong resistance. The money supply, which, thanks to the tapering they said NOW to be reduced…so, if you reduce the voltage, the capacitor will start to discharge…it has a current when it has a potential difference, currently, the condenser is charged, it is in full charge, and equals the voltage applied to load it (monetary mass).
So, in real life you can't go over the capacitor features, if you rise the voltage to force a further charge on the capacitor, you risk to destroy it. But…it looks like someone (some kids well informed) short-circuit the capacitor for brief moments. (short-circuiting the poles of the capacitor).
If the resistance across the capacitor's pole is zero (short circuit) the current tends to infinity, as well as the transformation of value from the nominal value (on the markets) in cash. So, yes, like Macao teaches, the important thing, if you remove the tension, you open the circuit so that there is no discharge of the condenser. In reality the capacitor has its own internal resistance that sooner or later download the condenser…SO YES, EUR$ can go to 1.15 and over… (the higher the better to buy then$) (I was waiting) for 1.20/22.
"Does the speed with which a market moves a given magnitude have a differential effect on the future? "( Yes, we are managing a phenomenon of discharge or runoff ).
All that is to help Emerging (see the yuan) Europe and USA (strong $)…Alchemy of Finance if they can manage the crisis and then do the quantitative easing for the masses, everything can get going again, otherwise, they have not understood anything about the current situation.
The beautiful symmetry of the market's fall and decline with exactly the same thing causing the fall and rise in the same amounts, the yuan and oil down and up… but to him that's scientific, there's nothing that's terrific.
A study of what happens when the sold old bulls see unchanged after a big decline in the small and the big is suitably appropriate.
I have been thinking about the imminent times when SPU closes above 2000 and then to 2018 unchanged on year. Many sold out bulls will come in. There's no emotion more urgent and forceful than sold out bull. You just have to get in and not let the big rally you missed go up there without you. So the public buys when it goes to highs above key levels and sell when it goes below key levels. Thus they sell low, and buy low. With intraday swings often hitting 3% on a day, this is very damaging.
But what is the reason that sold out bulls are so anxious to get back in and resent so much the marker rising without them. We'll have to ask Brett about it. But I have a theory. It's a sperm wars theory. The bulls are like the man who's going out with a hot girl and wants to have kids. The worst thing for him is to have another man get her pregnant. So his ejaculations have killer sperms in them that prevent other men's sperm from fertilizing the egg. The same emotion. It's bad enough to miss it yourself but to see someone else get the goods is worst of all.
Steve Ellison writes:
The market played me like a fiddle in January, and I lost more money than I had a right to. I had a terrible fear of missing the rebound, but at the wrong time in retrospect. I had this fear as the market's (and my) losses mounted on the way down to the initial low of 1804 on January 20. At some point, my position size (which I have now concluded was too large) forced me to exit in order to ensure survival. After the S&P 500 touched 1804 on January 20, it closed 50 points higher the same day. From that point, I felt like I was missing the rebound, but I was more afraid of the downside risk of revisiting that 1804 point. And even on the way up, the S&P 500 would abruptly drop by 20 or 30 points with some regularity, just to reinforce the fear of the downside.
Brett Steenbarger comments:
Hi Vic,
I like the sperm war theory. One thing I've consistently noticed on trading floors is that the mood is downbeat but not despondent when the great majority of portfolio managers are losing. When many are losing, however, and a few are making significant money, there is absolute despair. Similarly, when losing money, traders are downbeat. If missing a move that keeps going without them, they are tearing their hair out. Many have said to me that they'd rather lose money on a trade than not participate in a market move. And when a trader gets stopped out of a long position after a pullback, he inevitably roots for the market to go much lower (and vindicate his decision).
The best traders distinguish between market movement and market opportunity. The worst traders treat all (random) movement as opportunity and excoriate themselves for missing "opportunity".
Victor Niederhoffer replies:
Thanks for you sagacious observation. And of course there must be some regularities that issue from this phenomenon.
Brett Steenbarger responds:
Indeed! I recently encouraged a PM to calculate his P&L if he had bought the markets at the points at which he had stopped out. Sure enough, the stops brought negative alpha; his profitability would have been meaningfully increased had he not sold at the lows. Similarly, I encouraged a PM to calculate the P&L only for the portions of his positions he had added once his initial position had become profitable. Those added positions also brought negative alpha. The market can be a cruel mistress indeed!
2032
A good article on regulatory capture is here.
Carder Dimitroff writes:
Some observations.
First, regulatory capture is frequently discovered at the state level. State regulators may have built-in conflict of interests that can benefit the regulated. In some cases, state regulators approved questionable investments that appear to harm constituents.
Second, regulatory capture is not a digital issue. It's an analog that is represented by degrees of capture that change over time.
With regard to the second observation, consider fee-for-service agencies such as the Federal Aviation Administration (FAA), the Food and Drug Administration (FDA), the Nuclear Regulatory Commission (NRC) and others. Today, many might say these agencies appear to be free from capture. In fact, they are captured at a macro level. Without customers to pay regulatory fees, their agencies will shrink or they may go out of business. As such, regulatory decisions are often framed in terms of what "the industry" will tolerate.
Keep in mind that "the industry" represents a portfolio of regulated interests. Industry and regulators may allow a few of the regulated may experience difficult regulatory interactions as long as the overall portfolio is unharmed. This is why we see industry associations carefully take on regulators. This is also why we also see revolving doors between regulators and associations.
The art of regulating requires an understanding of timing, incrementalism and return on investment. Regulators can increase regulation incrementally and over time as long as the industry can tolerate (or profit) from changes. In some cases, courts step in and force regulators to speed up the process (Mass v. EPA - https://en.wikipedia.org/wiki/Massachusetts_v._Environmental_Protection_Agency).
A fascinating scenario is when industry interacts with two or more regulators at the same time. In the Mass v. EPA case where the US Supreme Court required EPA to act, industry went to state regulators and asked for rate increases.
Guess who won in that deal? The regulated and the regulators!
It is interesting to note that the SPU has rallied some 150 big points during the last month from its February 08 close of 1850. It's happened 8 times (with no overlap) since 1996. 10 days later the market was higher 5 times with an expectation around zero. For 20 days later it wasn't that good with 4 of them up, but a highly negative expectation. Strangely, it was neutral for bonds also.
Strangely, since 1996 there have been 25 times non-overlapping that SPU down 150 points over last month but only 8 times up 150 big points over last month. Slight upwards drift of 1/2 point a week during that period.
The market is down about 60 SPU points from end of year level 2035 , pretty close to unchanged. I thought I mite look to see if when it's close like this at various points in the year and it hasn't been up on the year, there might be some constructal gravitational pull to unchanged. But I found that in early months only 2008, 2009, and 2011 were within a few %, and 2009 and 2011 were very good subsequent year, and 2008 was a very bad subsequent year so nothing regular appeared. I'd be interested in any more definitive analyses of gravitational attraction or lack thereof strike you. With the differential between rate of return on capital and interest rates, my idea is that gravity of unchanged will soon emerge as did the 10% decline fake bear market emerge.
Peter Humbert replies:
Here are some stats and histograms about what happens with the following condition:
S&P YTD is down but relatively small, but over last 30 days was down <9%.
This has been a rather bullish event! Anecdotally, lots of doom/'bear market rally' narrative folks in crosshairs?
          t+1        t+10         t+2        t+20         t+3        t+30  
count  134.000000  134.000000  134.000000  134.000000  134.000000  134.000000
mean     0.175707    0.854411    0.188060    1.598434    0.312602    2.760814
std      0.979701    2.343549    1.300881    3.234254    1.636851    3.240970
min     -1.436308   -3.545963   -2.039090   -4.239931   -2.367307   -3.145101
25%     -0.480246   -0.942465   -0.714501   -0.814316   -1.077247    0.605604
50%      0.153723    1.411869    0.384118    2.781918    0.524295    3.243502
75%      0.932062    2.768957    1.122745    4.450586    1.648371    5.176882
max      1.729257    3.637647    1.990115    5.190608    2.539770    7.254999
The edge in part related to the vig would be reduced to 0 if there were just 1 or 2 trades a day in markets. Which time would be best for a non-flexion, non-top-feeder, i.e., the public, to trade if they wished to maximize their wealth?
Andrew Goodwin replies:
Mutual funds have had one price per day in most cases. It has proven difficult to keep various sharpies out of securities markets whether these markets price continuously or just once per day. The names and tactics change.
Ralph Vince comments:
You're referring to the most illiquid of times - which correspond to violent selloffs, not so much sleepy, pastoral markets. The most recent in memory was the open of 8/24/15.
What happens after red days with both bonds and stocks down? From 1/1/2015 to date:
Apparently the 5 people they survey in the consumer sentiment survey don't own stocks or commodities as 90% of them are still optimistic. Amazing it's only down 2% from last month and shows how worthless the number is.
Many of us are familiar with the brilliant chapter in Bacon's Secrets of Professional Turf Betting about the changing cycles in a summer meeting in NY. The horses coming from the hot climates aren't accustomed to the NY tracks at first so they lose, then as they get accustomed they win, then they got tired and they lose. 3 cycles at least in one meeting.
I wonder if there are similar cycles in the earnings announcements. Invariably 75% of the companies beat their estimates. At first the banks, and big companies with very rigorous accounting like google and Microsoft report. Next the drug companies and industrials report. Finally a morass of companies that can't get their quarterlies together in 30 days take the stage. For each there is a different % of beats, and a different reaction for the individual company and the market itself. Also to be mentioned are the companies that are late in reporting. They are usually fighting with their auditors and bad results can be expected. Also, the days the market itself opens way down or up on reports like Apple, Google or Amazon as if these companies were the whole market and the market itself wasn't going to do its thing regardless and reverse the absurd reaction where it goes down or up 7 points on a single earnings. The whole subject is endlessly fascinating and is worthy of a Baconian study.
One wonders if the structure of end games in chess and checkers might be useful for aids to proper money management. The pawn chain and the triangle are very good in both games as is having the move. This would correspond to putting on your positions in stages, and constantly forcing your opponent back respectively. Too advanced a position would expose your pieces in both games to attack. The isolated pawn would correspond to a single limit order left way away from the market. The holes in your position where you could get stopped out. Fisher always said he liked to be able to grab all his pieces, not keep them disparate. This might correspond to trading only a single market. Nigel recommended Pandolfini's Weapons of Chess as a guide to proper pawn play, and Kmoch's book Pawn Power I got for Aubrey but it was too complicated for both of us to understand. The end games in chess are very similar to most checker games. I hasten to add that I am a very poor chess player, but I am trying to learn so I can help Aubrey.
anonymous writes:
It can be proven both theoretically and using empirical data that it is sub-optimal to only trade a single market. Or put another way, diversification is the only free lunch.
Are you challenging this conventional wisdom?
2418
The book Advanced Raquetball by Steve Keeley (the hobo) is the best book on racket sports that I have ever read (and I've read them all) and I recommend it highly to all players of squash, racketball, and tennis.
One wonders if with all the people who hate business, the collectivists and world staters who assemble at Davos each year, whether there is a tendency for the market to be bearish during their retreat. Certainly it inspires the palindrome to be bearish as he has so many followers there than can exponentiate his already put on position.
Six Charts That Show Stock Indexes Teetering at Key Support. Six major indexes are testing key support levels amid the current market selloff. Whether these hold or break will be a significant factor in determining if the global decline extends. - Bloomberg terminal
One sees a headline on bloom saying that 6 major indexes are now testing support and whether they hold or not will determine the likely course. I don't know what the indicators are but one doesn't know how support can be measure and also whether a break is bullish or bearish. All my studies and the quantifications show that the more the big drop the greater the positive expectation. One indicator is stock to bonds at 11. 78. As far as I can see a multi year low (a well meaning assistant has made it impossible for me to go back for more than a year with alacrity). Which is better, the upside down man's toilet paper view or the 40,000 fold a century view with a view to where it's starting from with a 7% spot from where it was a month ago.
There is much talk of bearish forecasts and bearish things. I don't buy it. I just believe it's an even better time to garner that 40,000 fold a century return. Quantifying it, the greater it's down over the last relevant 4 day, the more bullish it is. And guess what, almost most bullish of all is down 10% from a hi. I note Israel was relatively strong only down 0.2 % on Monday there as well.
Gary Rogan writes:
I don't claim any consistent ability to predict the next few months. I didn't think the late September to early November snap-back in the stock markets would happen. One can still have an opinion. Victor is pretty much optimistic no matter what. For sure in terms of not unduly exiting one's long-term positions on some hunch that's valuable because of the drift. I was actually quite optimistic in March of '09 after a huge fall, but (possibly mistakenly) only for high-quality consumer non-durable stocks. Until about a year and a half ago I had no particular opinion as it was something in between, and then turned pessimistic. Of course the longer the market stays down and especially goes down the larger the expected returns at that point will be. As I'm mostly in the market as always and only have slightly larger reserves than average to deploy if and when good cheap stocks shows, my only downside is that they never do. If so, so be it. The real question is the effect of low interest rates on how expensive stocks can or "should" get vs. historical stock ratios with respect to their various internal parameters and the tendency of the latter not to grow to the sky. As there is a lack of precedent for how the Fed has behaved in the last almost decade and how all of this will play out at the end of secular interest rate declines and happy days in commodities, there could be a difference of opinions.
During the French Revolution, especially 1891-1897, the comedie francaise was restricted to performing shows that had no good things about royalty, and showed the peasants and bourgeoisie doing heroic things to slaughter the nobility.
There was censorship and often imprisonment for the whole cast if they showed the lower classes in a bad light. This is according to Durant's "The Age of Napoleon" who documents many examples of this.
It's very much like the current kind of shows we are attuned to now, where the only ones that can manage to hope to score favorable reviews is if they show business in a very bad light and are otherwise consistent with the idea that has the world in its grip.
2520
This link was sent by hobo without comment.
Andrew Goodwin writes:
They make nest hammocks out of leaves and vines at the top of trees to sleep in the wild at night. They have some thatching skills from binding these into bedding. Not surprising that it would climb to the top of the cage to make the hammock. It would have to speak like Charlton Heston to get a rise out of me.
Gibbons Burke comments:
I find it interesting he or she can tie an overhand knot—I wonder if that technology was taught by a human or another creature or whether he discovered it on his own?
Also note that the animal is a scientist: After tying up the hammock he undertakes an experiment to falsify the hypothesis that the knots will hold his weight and sleep-repositions for an extended period by subjecting the hammock, once tied, to surges of force greater than that exerted by its own resting mass, and a series of rapid transitions of position and configuration. He takes pains during his experiment to keep at least "one hand for the ship" in case the hypothesis is successfully falsified and the hammock fails.
The first configuration fails (not catastrophically, but it is determined to be unsuitable). The nearer knot is untied, repositioned, and carefully retied, with some additional complications added to the simple overhand knot using tassels from the cloth. Then, once the new configuration is secure, a new round of experiment begins, and seemly succeeds in failing to falsify the hypothesis.
A nice technical statistical study of the inverted bathtub distribution for life expectancy data increasing hazard rate up to say 5 years, then decreasing is contained in this article. It would be interesting to fit the yearly % changes to such inverted bathtub type exponential distributions.
The cursory look shows an inverted bathtub type of distribution with the 5 changes in one year within 3% showing strong increases in each case the next year averaging 15%.
It is interesting to consider the moves in the S&P after down years. I find 14 years out of the last 60 that were down with an average rise the next year of 9% as follows:
year of decline move next year
1957 35
1960 23
1962 20
1966 22
1969 0
1970 -10

1973 -30

1975 25

1977 1
1981 15
1990 25
2000 -20

2001 -14

2002 20

2008 20

average +8%
I like to do all % calculations in head so some errors will creep in.
2044 —
keep looking »
Archives
Resources & Links
Search