Is it a coincidence that I can't find any canned algo type orders that allow a limit price to get hit and then add in a time delay before they start executing? Who would wish to put in a limit order when there could be a news spike that will only get filled well beyond a news shock adjustment price? I'd like a canned order that lets me put in a time delay after limit price hit before it starts to execute. This sort of thing could make a fellow a conspiracy theorist.
As some might recall, I follow coffee pretty closely. And while coffee trading may be a relatively closed shop, the price still responds to supply and demand. I recall from my econ class that even monopolies have to factor in the reduction in demand consequent to an increase in price unless the good is inelastic. That's four decades old, though, so maybe my recollection is off.
Here's the thing: oil's dropping as the supplies bulge and the dollar strengthens. Gold's weak as well. That fits a deflationary environment. Increasing interest rates fits an inflationary one. Coffee remains weak, trolling multi-year lows. What's intriguing to me about this is that evidence continues to grow that the el Nino taking place is getting stronger, and there's now discussion of whether this year's even might be stronger that the record one in 97-98. El Ninos generally mean the coffee crop is smaller than average. So while weather developments suggest a reduction in supply, pricing suggests a marked decline in demand, too. Either that or deflation with a stronger dollar.
Maybe I'm missing something here. (I probably am.) Anyone care to help me understand this better?
anonymous writes:
Procter & Gamble, Starbucks, Sara Lee, Kraft, Tchibo and Nestlè control 60% of the market. Actually they are in overproduction, 120 million bags (sixty pounds) of coffee products, 105 consumed. The inventories accumulates from year to year.
They are trying to introduce into the market a GMO coffee variety whose seeds ripen all at the same time, greatly cutting production costs and collection costs, allowing automatation. They are destroying the lives of 125 million people, mostly small-scale farmers and their families for profit in exchange for a coffee built in the laboratory.
Andrew Goodwin writes:
Has anyone else made the same observation that nearly without fail, the same people who make the sternest warnings about climate change are the same ones who mostly firmly protest GMO food?
If the climate is changing then please explain why the crops that worked in the old climate will succeed in the new one. Sometimes it is enough to make me think these folks are going to succeed in starving us all.
In this case, respectfully, it seems that some parties would rather see higher coffee prices, which they think will help some number of people. They don't consider that the destruction of the Brazilian rainforest to make room for coffee plantations, profitable only with prices at higher levels, might have catastrophic impact on humanity in the longer term.
Michael Ott writes:
I've noticed that those that are vocal about climate change tend to make arguments based on the overwhelming scientific evidence. Yet when pressed with overwhelming evidence about the safety and benefits of GMOs they ignore it or claim it's a conspiracy. They make fun of those who ignore climate change science or claim it's a conspiracy. It's all hypocritical. This article was thought provoking: "Unhealthy Fixation: the war against genetically modified organisms is full of fearmongering, errors, and fraud. Labeling them will not make you safer."
Jim Sogi writes:
The Kona Coffee specialty crop will be big this year. There are a lot of beans and just starting to ripen. We had some big rains right at the beginning of the season and there were rows of fragrant coffee flowers early on. The coffee borer was bad last year, but as with many natural cycles, it is not as bad this year. With the trees stronger from good rain, the pests can't get as big a foot hold. There is not enough Kona Coffee to make even a drop in the world wide market, but it's what I grow, harvest, process, dry, roast, grind and drink. There's not many coffee gourmets who can say that.
My son got me a nice Rancilio grinder. It's made a huge difference and now I enjoy real Italian style espresso and cappucinos. It's a game changer compared to the cheapo grinders and results in a very even fine fine grind which you can't get any other way.
Stef Estebiza writes:
There is a ton of material about the problems with GMOs, and not only with the way in which they are then treated with pesticides. The list is long, but lobbyists' interests are mor profitable and important than your health. Here are two articles:
"Cancer Viruses Are Deliberately Inserted Into Your Food"
GMO: Study Shock, Toxic to Animals and Man
Michael Ott replies:
Stef,
Those articles are perfect examples of unfounded claims. This quote is just false: "because they are heavily contaminated with the toxic herbicide, Roundup". Literally dozens to hundreds of tests have been performed and prove the opposite.
False: "petunia plant which is a nightshade. That means folks with nightshade-induced arthritis can now get arthritis from soybean products." This has never been shown in a valid scientific study. Rather it's been repeated by pseudoscientists from a base false claim.
The second article showed results based on massive unrealistic doses and has been widely discredited.
HK Stocks Retreat as Fever Case Sparks MERS Speculation - News Item
Chinese Stocks Drop for Second Day After MSCI Defers Inclusion - News Item
Many areas of interest in this article: "a woman in China is being tested for fever". And after a 100% rise it's scary that "Chinese stocks drop for a second day".
Andrew Goodwin writes:
The Chinese quickly move to quarantine entire towns as they did in Yumen. When they find an illness, you get trapped if you do not flee on the rumor. The practice of mass quarantines raises the spectre of a panic if rumor gets to too many ears before they perfect the envelopment.
This winter in order to stave off the polar vortex II, I joined the USBGF and tuned up a forgotten game, played online and re-read some books. My goal was to play in my first over the board USBGF tourney in the spring here in Cleveland. It was a very difficult yet rewarding. I wound up playing in the intermediate flight, and lost in the semi finals (money match) to a Ben Franklin looking naturalist from the woods of Pennsylvania. He went on to beat the next man and win the section. I hedged with him and as the loser –still won my entry fee back and then some, so I exceeded my expectations as a first timer. I played with professionals and held my own.
Backgammon sharpens the mind, dampens the swinging emotions surrounding wins (highs) and lows (losses). It makes you perform quickly and decisively. The sport seems to be having a slow rebirth. Many backgammon experts went over to the poker tables over the last 15 years. Maybe this is a patch for me to exploit. Everyone there were very friendly. Not many people under 30 at all. Probably 25% women at the tourney. There is a lot of wager money in this game. I played on a $3000 custom board with a dice rolling tower during one game. There is quite a "gambler" mentality there that I felt could be expolited–I avoided a lot of side bets, skipped the drinking and just ground it out. I was exhausted afterward and also satisfied.
In honor of the 36 possible backgammon dice combinations:
Backgammon and Trading Markets
1. Match play is a grind. Every game, like a trade needs to be executed, and evaluated and reexamined roll after roll due to the changing landscape conditions. In an 11 point match, you could wind up playing 21 games.
2. Expect to lose. As in trading, you must minimize drawdown. Losing a game is no big deal during a match, but getting gammoned sometimes or backgammoned will cause you most likely a match.
3. You need to be physically fit. Playing 20 hours of tournament backgammon over the board in two days takes a physical toll. Food and diet usually fall off, sitting and not being in routine makes your body fall out of rhythm. Trading foreign markets comes to mind here. Tourneys usually begin the day's play around 11:00am and end late into the evening. If you are a morning person, you need to change your habits.
4. Fatigue can make one loose with the cube, or willing to take risks with hits or leaving blots. It can also be exploited of your opponent. Your opponent due to fatigue, may just take a risky double. Or you may decide to play a grinding, long slow back-game with complexity in order to really move him into deep water when he is tired.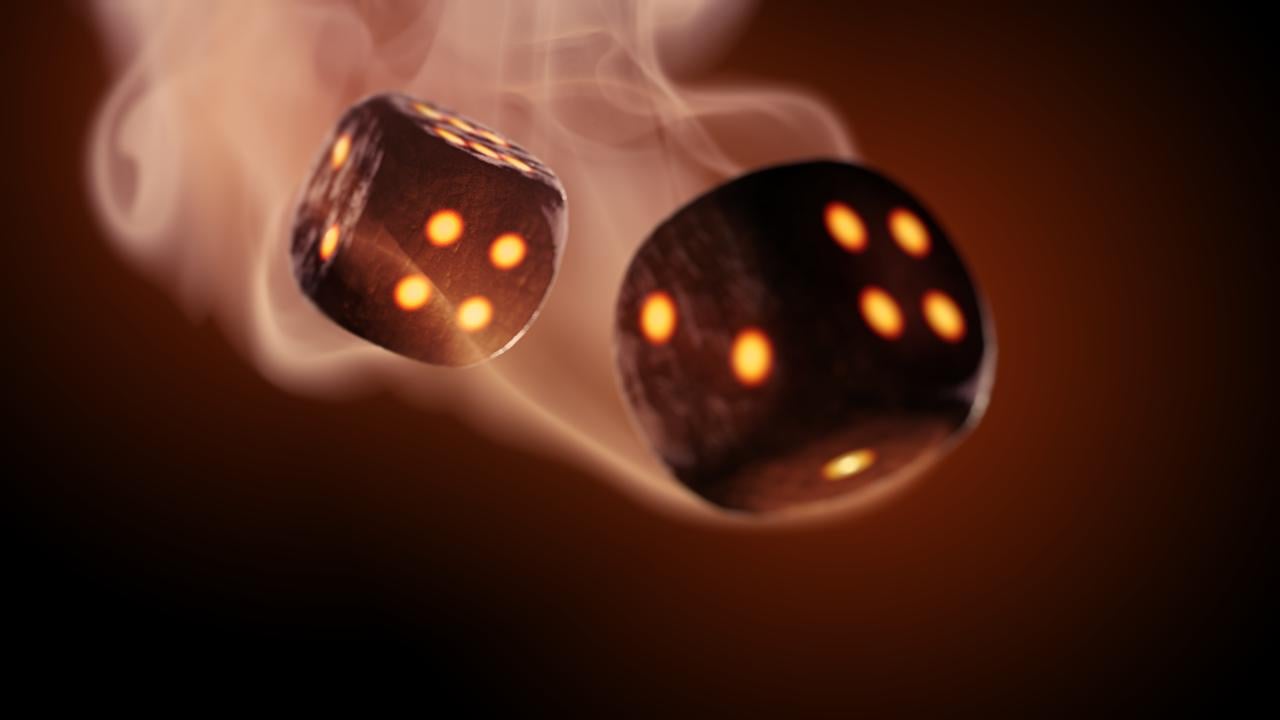 5. As in trading, don't let a brilliant win go to your head, or an unexpected loss go to one's soul.
6. Backgammon opponents are like different markets. Some are binary, robotic, calculated. Some can be cagey, erratic. Watch your next opponent before you play him or her. Study your intended market before you trade it. Watch out for the delicate little old lady, and pray you don't get paired against the hot looking woman.
7. Be ready for everything to go foul and stay foul. Cut your losses quick, play safe, concede one point games. The dice are not to be blamed–but when your opponent blames the dice agree with him or her that indeed the dice are not good for them today. Kindly reinforce their beliefs. Don't make excuses for your losses.
8. Blitz! Hit loose, blitz in, keep hitting, slot your points and keep it up till it runs out, then double if its correct–especially early if the chance arises. So take that quick hit winning trade, just bank it and move to the next trade.
9. Be ready to be put on a camera under bright lights or in a featured table for live feed against a big star opponent. In trading this may be like a sudden streak of wins when spouse says nice things or maybe when you are called by a friend for your "expert" opinion.
10. Remember, that everyone else may be tired too, or hungry or in discomfort of sorts. You are not the only one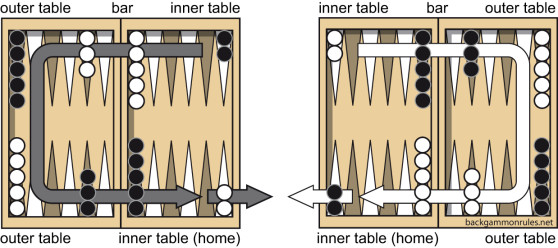 11. Match equity rises and falls for each opponent on each roll of the dice and subsequent move. Each trade has a heartbeat, an ebb and flow, prices change. BG is a pricing game to a degree. You need to know if you are over valued, even, or under all the time.
12. What is the trading plan; what is the game plan? Are you running, priming/blockading or are you playing an intentional back game. You need to review your plan prior to making your move –does your roll help or hinder what you are doing. Did your trade look suddenly different from its planned start?
13. Sometimes too much success leads to failures, multiple doubles in a row tend to get you off to a great start that actually pushes you way past your optimal timing leading to a forced stacked up game. You now find yourself out of position. Don't overtrade, do not double up because you feel bulletproof.
14. In a short length match, seize upon a good starting position and double. Your opponent may shrink and pass since he will judge the risk as too great at this early stage to gamble. You must have a good start and his must be neutral or lagging.
15.Every play is a potential cube turn. Ask yourself if you should be doubling before you roll. In trading, once again–review your plan at each logical turn.
16. Be ready for the quick re-double right back in your face. Now the stakes are way up if you take, funny how your position shrinks up on a redouble? Akin to a whipsaw or a flash crash, the market has just gone 180 degrees from where you were. Where you ready for that?
17. What will my opponent do if I double? What will the market do if I take that offer?
18. I have just been doubled, is it a take, a pass, a redouble or is it quite impossible to judge? Use Woolsey's law then and take the double. As in trading, sometimes its better to take the trade on with insufficient knowledge and then do some analysis rather than pass it up.
19. At Crawford game during match play the doubling cube is not used. It gives the players one game where they must play through without upping the stakes. A trading holiday, a risk off breather is always a good thing once in a while. The Crawford game happens when either opponent is one game away from winning a match. It stops an automatic cube double from the lagging player.
20. If you make it into the money matches in a tournament, it is usually wise to hedge with your opponent so if you lose you don't leave empty handed. Do not be greedy and demand whole hog. Many market examples can be found regarding hubris.
21. What is the pip count? You must be able to size up the score mentally and quickly. Backgammon play is expected to be brisk and in matches slow play is frowned upon. In trading, being aware of the current (daily, hourly) conditions is essential. You can't call a time out in BG, likewise you can't stop the market while you think things through.
22. Leave a blot, but leave it properly, either far away or very close. Leave it so that if it's hit you may be able to recapture. Close out your trades properly.
23. Make points that hinder your opponent's big winners. Block his potentiality. Beware of and block if possible the "miracle" opponent's role, the double threes that get him out of danger and puts you in irons. Set your blots on points that he needs for getting back in. What miracle market move lies in wait to swamp your trade?


24. Again, don't get locked into one type of game, be flexible and take what the dice give you. Take what the market gives, don't hold out for a round number sale.
25. When it's time to run–then Run. Sometimes one gets focused too myopic on trapping and blocking and thus fails to prep for a freeing attempt. In trading, maybe
this is an example of just going with a major momentum swing and forgetting the chop trades.
26. Double hit if possible. Putting two men on the opponent's bar is a powerful move. Keeps him out of the game, for the time being. This gives you leverage. Possible cross over to using derivatives in a trade to maximize an expectation.
27. Hitting a blot takes half your opponent's role away. It is usually wise to hit versus not, yet not always. Automatic action can be seen in some players who always hit no matter what. I like to play against these types. Some markets behave on "autoplay" –use this tendency for planning a trade.
28. The safe move is usually not the best. You need to slot points, fight for the 5 point and be aggressive. Playing safe in the markets may be akin to being long the "favored sectors", last year's winners.
29. Lay out decoy blots. This tactic lures your opponent off his strong point and hopefully gives you compensating re-hit chances, and recycles a man to aid in your timing. Decoy methods and markets are well discussed.
30. Hitting loose is a decision that must be made with a goal in mind–needs to be justified. Taking a market risk that is usually cavalier needs to be justified and quantified. Hitting loose describes hitting a blot when your risk of re-hit is great. Its making the best of bad choices.
31. Know your basics inside and out. 6 x 6 dice table, %chance of rolling any single number, %chance of making a high number versus a low one. Know the percentages faced when getting back in from the bar. Holding a losing trade is not playing the percentages.
32. Aggression is awarded in backgammon in that you need to hit blots, fight for points, and resolve oneself to being hit and thrown back. Its a regenerative cycle and one needs to be able to define the worth/price of the position roll to roll. In trading you need similar levels of mental engagement–how to go for a small victory every venture, yet be ready to turn that into a major winner if the right odds come to the fore.
33. Opening, middle and late game positions, cube decisions during those stages, the match score or cash game level at the time of the stake double. Balance is key –maintain your forces as best as possible under the given dice. Know the landscape when the double arrives. Anticipate your opponent's moves. What is the market telling me at this moment?
34. What is my best move? Why is it that the best moves sometimes are the hardest to do? The best move usually looks risky/naked. Buying when all is lost, when the cane is in your hand is when you are right.
35. Why do I usually win the Crawford game–the game where no doubling is allowed? Why do I win the small trades and lose the bigger ones? Maybe I should be looking over my past trades with a critical eye—do some more work.
36. If I win game one of an odd numbered match, I tend to relax and just grind higher. All I need to do (as in baseball) is win a series. Am I in gammon save mode or gammon-go. Sometimes you need to protect against the double up or go for the double up as your goal when starting a new game. Is the trade a limited one to begin with or an attack strike? Do you realize that each roll can help or hinder that goal and adjustments sometimes need to be made. Or simply waiting is the right answer-
-a move that keeps the position static.
Victor Niederhoffer writes:
To Mr. Drees's excellent post an observation. I have known several dissipate drunk squash players who often asked me to set up a game of backgammon with my wealthy friends including Jim Lorie who paid his way through Cornell with backgammon. The dissipate players were all National Champions at backgammon and hustled for a living. To play against them was ruinous and fortuitously I prevented Jim from playing against my player opponent Claude Beers. One should never play markets against men named doc or those who pretend to be dissipate.
Andrew Goodwin adds:
When I held a seat on the NYFE, there was a trader whose badge number was mine with only the order of two digits varying. We shared an execution broker. The trader's name was doc, and I had to check in with the clearing firm each day because only his losing trades would end up in my account. Not once did I get one of his winners. One can lose to doc in ways other than merely playing against him.
2dcb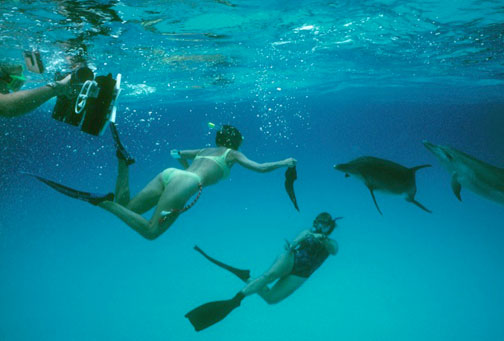 Steve Stigler, in discussing regularities relating to the height IQ correlation proposed a rule of his father "the correlation between the intelligence of economics and their height is 0.99 with the exclusion of Milton Friedman and John Galbraith (6'8'')".
Andrew Goodwin writes:
The idea I heard pitched once in Harvard Anthro classes was that it was the body size to cranial capacity ratio that had greater correlation with intelligence. Dolphins are supposed to rank highest in this ratio among the mammals. Dolphins probably have greater intellect than the humans looking at such simple and deterministic measures.
Specs. I am trying to write a little something about technical analysis. Here's what I came up with. (by the way the first one to show that random charts and stock market charts look similar was Harry Roberts I think in 1956 or so but Holbrook working may have done it 20 years before). Anyway, how would you improve on what I wrote.
Most traders in the markets use charts and technical analysis to establish and exit their positions. Academicians and skeptics point to the random nature of many technical patterns. Here's a typical chart generated by random numbers. If you don't tell a trader it's randomly generated, they'll come up with all sorts of predictions and patterns that the chart generates. And if you dare to suggest that what they're doing is mumbo jumbo, they take great offense and beat you on the head with examples of great traders who follow charts, and examples of others who consistently make a fortune by using charts.
There's a trader from Harvard who uses charts and has made 20 billion who says "using a chart is like a Dr. taking your temperature before a diagnosis." Another one says that if charts are so useless how come everyone including you looks at it before making a trade. One of the most respected and successful traders, a friend, puts the debate in focus: "There are lots of great tools in technical analysis (some of them in his book like trader's positions, and breakouts, open interest and spreads). They're very useful as part of a bigger trading process. There are good saws and hammers but it takes a good carpenter to make them work."
There's a guy in Japan who calls himself the Japanese Victor Niederhoffer who has turned $ 10,000 into 5 million by using charts. I hope to meet him in Japan when I visit there for a talk arranged by one who believes in charts, an estimable fellow who combines charts with anthropology, life extension and sports, and perhaps I will become the American Matsohita-Masamichi.
Options values are determined by using random numbers with the same standard deviation and distribution of prices as would be generated with the random number generators I just mentioned. Every trader on the floor uses such generators to predict the price that an option should trade at, and they do very well with this model– until something like the 1987 crash occurs and they go broke.
A famous former academic big options trader and head of the exchange said that almost all the scientific options traders he knew found that when you apply the random walk model to options, it turns out that puts are priced much too highly. He said that he's watched every last one of them go broke. The problem here is that extreme events tend to occur much more frequently than the random walk model would predict.
As I write, the Swiss franc recently jumped about 100 standard deviations above its last price in a few minutes, a one in a trillion shot, and billions were lost by option writers who used defective models to place their bets.
Andrew Goodwin comments:
The error made is in the actual coin flip method versus the computer generated random flips. If you flip a real coin an infinite amount of times, then the side that is heavier because of a greater extruding feature weight will land more often on the bottom excluding unknown aerodynamic effects.
I hereby wish to debunk weighted coin tosses as fair. That includes the wear and tear on the coin that changes the weight. Over time, the side with the extruding images on the same coin wears down and you get closer to random results.
With the computer generated flips you get no advantage betting either way unless you game the random seed.
If you get Monopoly style game dice that are indented 6 times on one side and just one time on the other, then you are better off betting on the heavier 1 dot side landing on the bottom on a given role over large numbers of roles even if the edge is tiny.
I officially quite playing indented dice board games now.
anonymous writes:
One approach I have taken is to identify some price formation of interest that can be defined by quantitative rules (perhaps "inside days" or "upside breakouts") and then analyze that formation in an actual data series. If the occurrence and distribution of the formation in the actual data series is consistent with randomness, then I make the assumption that it is highly unlikely that the formation contains any additional predictive information.
Sushil Kedia writes:
"A synthetic price series if generated using some function incorporating random numbers looks similar to a real stock chart"
Q1. Is every variable in that function taking random numbers as inputs? Q2. If A1 is no, then is any such function using random numbers akin to the error terms in the assumptions of a good regression model? Q3. If A2 is yes, then how does such a random number generated chart conclude that real markets are random? Q4. If A2 is no, then which parts of the synthetic price generating function are significant enough to conclude that the final outcome is really random?
Please allow a surmise to be placed on this table, before you tear it off:
The outcome of prices is a joint function of the random reaction to new information at that instant as well as a function of sensitivity of all participants to trigger or not to trigger actions on such moment by moment information updates. Sensitivity is again a multi-variable function comprising of but not limited to factors such as existing position (bias), risk perception (capacity to add or reduce risk at that instant), time horizon and so on and so forth.
Please allow just one more surmise on this table, for the moment, where I will unabashedly borrow from the Palindrome's famous idea of reflexivity. Markets have a feedback loop.
My arguments supporting the surmises:
Cause & effect thinking that is the cause celebre and raison d'etre of known forms of sciences has yet not evolved into modelling, evaluating or concluding enough about phenomena that have feedback loops as well as random reactions.
That's where art steps in.
Eventually as the long held and commonly accepted belief (derived from philosphical arguments) of this list has been that there is no possibility of any reward without some risk, since at zero risk the other side of the trade does not exist, all workable methods will have approximations and estimates.
If one method may or may not be better or inferior than the other, having a method is better than no method. If even in the illusion of forecasting better than randomness one can use a chart, any form of art, or any other mechanism to stay actionable in the face of risk and prevent oneself from ruin, then too randomness will allow one to get closer to being rich enough.
Finally I will quote two giants from this list itself:
Ever Changing Cycles as espoused by the Chair himself, refute any scope for any one method to remain superior or inferior to any other.
The Senator having said once to me that every Cigarette packet comes with the statutory warning that smoking kills and yet it is the user of that information who ignores it. So any method is not the bigger factor in performance, it is the user of that method.
Whether Technical Analysis appears archaic, has refused to involve beyond the simplistic and lacks the sex appeal of rigorous numerics, so long as it triggers a trader to be adaptive, manage his risk and makes one pay one's bills, it's ok. There are enough systematic quant funds that have blown up and the biggest blowout did happen when Genius Failed, since it refused to recognize the ever changing cycles.
anonymous writes:
A price chart is an attempt to model relevant aspects of price change. Price change is not linear displacement, whether vertical, horizontal or oblique. Nonetheless, price change can be represented as vertical displacement and time elapsed as horizontal displacement. Such a model, however, invariably supports relationships that does not correspond to anything in the original process.The angular inclination of a trend on a price chart is a visually striking feature of this representation. Such angles have no intrinsic meaning for the price series, but this is one of the many factors (along with our facility for pattern recognition and wishful thinking) that contributes to our interpreting more from price charts than rigorous testing reveals is there.
- William Eckhardt
2b78
How does one average down in prices paid for an asset one thinks will appreciate while knowing that the asset may turn upwards before one has met one's targeted optimal allocation in the asset? How does one prevent the adverse event to a speculator of only partially filling the trades that go on to create gains if one insists on scaling down in prices and has a maximum exposure target in this asset?
A commenter comments:
Then of course, there's the time-in-trade/turnover factor, yes?
Okay. What market situation is similar to The Seahawks decisions to pass with first and goal on The Patriots 1 yard line with 1 minute to go which pass was intercepted.
anonymous writes:
Working a bid/offer to get flat with a profit ahead of an announcement only for it to come out 1 minute early and go the wrong way resulting in a painful loss.
Andrew Goodwin writes:
That play call will go down in the annals of history as one of the worst calls ever. The folks who gathered to watch where I watched included one most vocal who cried for Lynch to get the ball to run. Many were calling for the run.
Let us call this a trick play that backfired. The deception factor was high but the pass call was otherwise a poor decision.
David Lilienfeld writes:
Respectfully, with the benefit of a good night's sleep on it, I disagree. Go take a look at the defensive line. Where was he going to run. The line had been getting a surge. I'm not sure that's the exact passing play to use. A screen might have been better, but a run wasn't going to necessarily do the trick, and with time running down, an incomplete pass buys time for another play. Bad passing call, but going to the pass makes sense. Just not that play. Something a little harder for New England to read would have been better, though.
Chris Cooper writes:
I'm in the middle of reading Scorecasting: The Hidden Influences Behind How Sports Are Played And Games Are Won by Werheim and Moskowitz. The authors do an exceptionally good job of demonstrating how conventional wisdom in such situations can remain wrong. I would not be surprised to find that this particular example was a theoretically correct call which nonetheless always leads to opprobrium by the masses.
I recommend the book, and note that it is on the Chair's reading list as well. The insight into referees is particularly well expounded. Likely many market lessons.
Tim Collins writes:
At the very least, you try the run. Lynch is truly hard to take down. Call time out if he doesn't make it. Use a QB roll out on 3rd down. Throw it away if not there. That would leave any play open for fourth.
anonymous writes:
The play made sense in terms of clock management. It was about NOT giving a guy like Brady an extra 20 seconds to come back and beat you. Further, one must wonder why Seattle didn;t let the play clcok run down to :01 and call a timeout at that point.
A similar analog occurred at 2:02 left in the fourth quarter, when NE kicked off winning 28-24. I was certain they could kick the ball short, allow for a run back, let the clock burn on the play and then stop for the 2 minute nonsense, rather than giving away a pass play for free by kicking a touchback.
NE didn't do that of course, and by the two minute warning, the ball was at midfield.
The point is,running down the clock, or not, is not without its risks. The hypothetical — give the ball to Lynch, could have been a fumble as well. The game is comprised of such things, and no play is without risk, as is no trade, hanging out there by its lonesome.
Tim Collins replies:
Fourth down play doesn't matter, so you have one run and one pass with the one time out. As long as my QB doesn't take a sack on the rollout, I'm fine. Plus, I thought they took too long to get to the line. There was 55 when they huddled up/lined up. Seattle took over 30 seconds to run that 2nd down play. Either way, I run on 2nd down. I'm stopped short and call time out. I now have roughly 20 seconds (plenty more if I actually get lined up in a timely fashion and run), so my QB rolls out. He is told to throw it away if there is not a wide open lane to the end zone or no one is open. As long as he does what he is told, I have plenty of time to run one last play from the 1 yard line. It doesn't matter what the last play is. I either score or the game is over as I will turn over the ball.
Sure, you could switch these and run the roll out on 2nd and the running play on 3rd down. I might even leave that decision up to Wilson based on his read of the defense, but these are my 2nd and 3rd plays. And, yes, I would run it again with Lynch on 4th down from the 1.
Pitt T. Maner III writes:
My 2 cents and second guessing– Don't lead the receiver. Aim at his body so he boxes out the defensive back(s). The bigger and stronger the receiver you run across the middle the better. More chance of a defensive interference call. It was a play with poor execution. Lynch can catch the ball too as was seen– one would rather have him fight a rookie DB over a short pass. A fade to the corner with your tallest receiver might have been good too. It's all about size and position and ball placement.
Victor Niederhoffer adds:
"Seattle Coach Pete Carroll Stands By Decision to Pass"
Scott Brooks disagrees:
I disagree.
He had one time left and The Beast in the backfield. Run the ball twice and then use your timeout. At the very least, he Belichik would have been forced to call a time out to preserve the clock in the (likely) event that Seattle could have Beasted that ball across the goal line.
Worst case scenario, if you pass, do a fade route to the corner.
The Pats were stacked in the middle prepared to take on Lynch, why throw it into a sea of blue?
They even had time to do a play action and give Wilson time to improvise and still throw it away if there's nothing there. Then run two running plays and use the timeout in between.
It was a stunningly poor call, one that will haunt Carrol for the rest of his career.
Pitt T. Maner III writes:
Think of the money involved (excluding endorsements and lots of other things): "This year, the salary bonus for players on Super Bowl teams has inched up a bit to $97,000 (up from $92,000 a year ago) for each winning player, compared with $49,000 for players on the losing squad ($46,000 a year ago). So the total gap between the game's winners and losers should be a bit higher than it was last year, when the difference was just under $3 million."
anonymous writes:
Read a paper earlier this year that the most statically reliable goal line play was the slant pass. The least was the fade pass. In my observation the receiver needed to be about 2 yards deeper. He was too shallow to get separation.
Craig Mee comments:
This reminds me of turning a winning position into a loser. We have probably all achieved this in a number of ways. Spreading off risk and turning over possession has got to be up there. I must include talking to a fellow trader and after the chat swinging your position from net long to net short, and watching the market go limit long.
anonymous writes:
What about the quarterback sneak?
Would be good to have stats on how many inches/feet can be reliably picked up on a quarterback sneak, even if everybody knows it's coming:

"Around the time Pro-Football-Reference added the Game Play Finder in 2012, I used it to look up Tom Brady's rushing success in short-yardage situations (third or fourth down, 1-2 yards to go). The results were staggering. Including last season, in his regular-season career Brady is 88 out of 91 (96.7 percent) on these runs, including 56 straight conversions. That's almost as efficient as the extra point. After researching some other quarterbacks, I found that most of them had great conversion rates. This is largely due to the quarterback sneak, which has worked 85.9 percent of the time since 2009".
31b7
If only the Yale prof would realize that if (a + b) is positively correlated with c, and b is negatively correlated with c, then a is highly positively correlated with c. Also that earnings don't live in a vacuum and the best estimate of next years earnings is last year's + 10% not the 10 year average. When the collab and I pointed out the errors in his thinking, he said it could be an Ito process where all such relations don't necessarily hold, but he realized the gaps in his ideas and they weren't very important to him. Of course the main thing is that the professor has been bearish since 1965 suffering from the English disease that the main determinant of stock prices moves and variabilities is the dividend distribution.
Andrew Goodwin writes:
A dividend distribution factor as a key determinant of stock price moves seems misplaced given the case of closed end funds that distribute assets instead of solely income as dividends. More on this subject might be of interest.
I have not studied the subject deeply enough to share a view yet.
The loss of a nail caused the loss of a war. It all starts with the horrific having two positions on opposite sides at same time. Worse yet is the use of mental stops with the idea that the broker can't read your mind.
Andrew Goodwin writes:
Voice brokers know the locations of the stops and the times when they will make margin calls or force liquidations. The broker does not need to read your particular mind to know the levels that once hit will create more trading activity. Mental stops fail because a broker can extrapolate the actionable levels from the inside view of the collective levered positions and stops given by other clients.

What the statistician traders miss is that the human brain is programmed to observe and create geometrical patterns. Since the observers admit to looking at price charts then they know that they might influence results.
Homo erectus was making patterns on shells long before today's speculators were trying to use patterns to turn a profit.
12 insights about markets and life from reading Ken Roman's The King of Madison Avenue and The Unpublished David Ogilvy.
1. Be unorthodox and imaginative in your hiring. Ready to hire people with unusual backgrounds. Would you hire this man for an advertising executive? "He is 38 and unemployed. He dropped out of college. Has been a cook, a salesman, a diplomat and a farmer. Knows nothing about marketing. And has never written any copy. Is interested in advertising as a career at the age of 38, and is ready to go to work cheap." It was Ogilvy himself who 3 years later became the most famous copywriter in the world and built the eighth biggest ad agency.
2. Treat women as if they are as knowledgeable as your wife when you advertise to them. They don't like to be talked down to or treated as robots. Peter Lynch and Jim Cramer are not the only investors who got 10 baggers from their wives.
3. The purpose of advertising is to sell a product. Make sure you go for the sale. Forget about aesthetics. Learn from the mail order ads where everything is tested, and no ad continues unless it pays it way. Forget about the 3rd and 4th moments in your quantitative measures and concentrate on making a profit on your trades.
4. Don't show off or try to be funny. It doesn't go well in print. It demeans the readers' intelligence. If you show off in a trade or competition, it will defuse your energy, and take you away from the bottom line.
5. Always hire a secretary of the same sex as you to make appointments. It will show you're interested in business and not in romance. And it will prevent you from being too expansive if the romance doesn't work out, or too soporific if it does. You have to be alert to be successful in markets.
6. You never know someone's character until the chips are down. Everyone's a good winner. Choose side men of unquestioned integrity, preferably eagle scouts, or those who follow the code of the west. Roman himself was not gifted by an excess of loyalty from his mentor when the chips are down. Don't expect your clearing firm to give you the benefit of the doubt in a tight situation. They have to worry about their stockholders and when you are down, there is ample opportunity for them to make a profit against you, the same way a poker player can when he knows you can't withstand a big bet.
7. Always be reading good biographies. Ogilvy was an incessant bio reader and used the lives of the greats as examplars for building his international operation. The best bio of a market person I have read is MFM Osborne's biography by Melitta Osborne and Tom Wiswell's proverbs. Both are available on the DailySpec.
8. Write 100 headlines and read everything about your competitors and your product before you write your ad. Be ready to test 100 systems until you find one that really works and is not subject to ever changing cycles.
9. Surround yourself with people that have talents that are different from yours. Ogilvy knew nothing about finance or tv or computers, and hired good people to fill in the gaps. If you're a macro guy, hire a micro guy to get you on the right track. The palindrome hired me because I could get him a tick or two, and that was enough to start the steam roller going.
10. Work hard. Oglivy supposedly worked 120 hour weeks, and drove his wives crazy by working all through the night. The little bit extra is the difference between success and failure. I won countless matches in squash by diving for shots while my opponents were apologizing for hitting it off the wood.
11. Be prepared with a good defense. Ogilvy wrote what Fortune described as the best sales manual ever for the aga cooker. In it he enumerates 10 common reasons for not buying the product and shows how to turn each objection into a sale. Are you ready on your trades to turn your losses into profits, to survive if it goes against? Prepare a manual of defense and stick to it.
12. Be ready to learn from and compliment your competitors. Ogilvy often walked out of a meeting and told the prospect to go with his competitor because the other side was better. Practical investment people can learn much from the academics, and the fundamentalists and the technicians should be friends.
Andrew Goodwin writes:
I was thinking about what you said about how you shouldn't expect your clearing firm to give you the benefit of the doubt in a tight situation.
That doesn't make sense unless one gets preferable margin callings or the like due to status as a .01% large player. There is a mathematical sweep or a reg T margin from most brokers one can find who run a tight ship.
For my part, I'd like to see how the clearing firm traders use the customer position data. If you know someone is levered up the gills and has to post more money at certain levels, then of course they will take the other side if there are no Chinese Walls.
Long ago, I saw an indicator in print which showed the margin purchases versus the cash purchases of Merrill Lynch customers. When optimized it had reversion results that were nearly perfect for the many years preceding the printout.
If you know the margin call levels for the largest number of the public customers on Reg-T, then one should fade the mandatory liquidation levels once crossed with little caution. That's why you buy stock in brokers and hope they don't pay themselves all the trading profits in bonuses.
2d4a
If one hasn't noticed, the Olympic judging of figure skating has changed. One no longer gets to see how the judge of each country has voted on skaters' performances on TV. This change from a disclosed 6.0 scoring system by judge with country affiliation revealed to the new ISU scoring system creates the prospect of great unmonitored injustice.
No longer can we see the scoring by judge of each country for each performance. If one can't measure a scoring bias by seeing the country by country judge data, then how can one register a complaint as an athlete? This creates a de facto measurement method on par with that of a Court of the Star Chamber in use famously during the 15th until mid 17th Centuries.
Far from taking a step forward, the new scoring system, in reducing accountability of judges, increases their omniscience. One might argue that hiding the identity of the judges through the random selection of judges' scores might allow a judge from a non-totalitarian state to make a fair call. That would make the assumption that the judges aren't under some other type of surveillance or control.
The latest contestant on the popular game show "Jeopardy" has found an unorthodox way to beat the game. Using game theory, Arthur Chu has managed to win 4 times in a row. His unorthodox methods have traditional Jeopardy fans upset as he follows the rules, but goes non traditional, and hits the big money first, then searches for the daily double. In fact, in one daily double, he found it in the category of sports (which he has little knowledge), and bet only $5. His style of play is to deny his opponents the big money, just like we try in the markets.
Anyways, Chu has upset the apple cart and won over $100K. Fans, along with the host Alex Trebec are visibly upset, but Chu is playing to win, not appease viewers or the host. This reminds me of speculators who get upset and blame HFT, flexions, the other side, etc. when they lose. They were mad at old man Rothschild when he had news of Wellington first and scooped the market. I'm sure that in the future, there will be many boogeymen to blame things on.
I applaud Mr. Chu for his out of the box thinking, and wonder why nobody has done this before, considering Jeopardy has had a 30+ year run. Mr Chu can teach us many valuable trading lessons.
Andrew Goodwin writes:

This guy is a close friend of my gf. He has garnered much anger from the crowd. He has won four times in a row and is now being called the "Jeopardy Villain" by the press and fans of the show.
This is a take from the net describing his methods:
"What is Chu's game theory, exactly? While most players opt to stick with a single category and work through it from lowest to highest prize amounts, crossword-puzzle style, Chu begins with the most difficult clues in an effort to solve the Daily Doubles and doesn't hesitate to lay down the big bucks when he finds them in a topic he's familiar with. If the question belongs to one of his less-practiced knowledge categories, like sports, he'll only wager $5 and throw it away, knowing that it's off the board for his competitors. He also spat in the face of the $1-over wager tradition in Final Jeopardy, in which the extra dollar prevents a tie; instead, Chu intentionally bet to tie twice, though only once did he and his competitor (Carolyn Collins) both answer correctly and move on. This is not a humanitarian move, by the way, but it is a clever one (Keith Williams, former Jeopardy! winner and obvious math person, breaks it down for you in detail here.
Playing to tie increases your chances of advancing both because of game theory and mind-fu—- your opponent ("if your opponent knows you're going to wager for the tie, he might disregard a rational wager and go for broke in an attempt to tie you"). Chu is also quick to buzz in, which is perhaps the most useful Jeopardy! skill of all."
Chu has already won four games in a row and gets to compete again on Feb 24th. He is using game theory and statistics to beat the other opponents and has mastered them all so far using his unexpected system.
I suggest we watch to see if his play changes the behavior of the next opponents so that they match his tactics and alter the game show for good. This is the live popular culture version of the theory of ever changing cycles at work for all to see.
Far from a game of mere trivia knowledge, Jeopardy now is a game of greater complexity than thought previously due to the skilled tactics of Arthur Chu. Granted, I understand that Chu was considered a genius back in college, but he is not winning like Jennings in knowing all the trivia.
Adam Robinson would really enjoy this story.
Best regards, Andy
If you are the trader getting squeezed and know it then you don't have to liquidate the threatened positions. What you do is rank the most liquid correlated positions and especially the liquid OTM options of correlated and liquid items and let the predator activity enrich you.
I'd like to see your answer on this plan about cutting the slippage and hopefully doing it near the point where they think they've got you and you can exercise options to hit back.
It's a military type tactic that suckers the predators into a trap. If one can slice and dice orders anonymously without a bank holding all the cards, one might make it work.
The trader getting squeezed has perfect information on the vulnerable positions and goes to the electronic and somewhat anonymous options markets to buy cheap OTM volatility explosion options in all liquid and related assets to soften the blow. Let's see the predators game the algo slicing and dicing of hedges while inflicting what they think is pain. They should pay off the victim of such a squeeze 2:1 at a minimum.
Victor Niederhoffer writes:
What do you people think of this? For reasons of loathing, and avoidance of squeezes, I have avoided any study or consideration of options for many years.
Russ Sears writes:
It seems much of the hedge cost is tied up in matching an exact date and risk of sudden jumps across the strike as that date approaches. From my experience hedging variety of equity indexed annuities (S&P indexed call options embedded in an deferred annuity). I believe the secret to not getting squeezed is to manage the gamma position under "normal" conditions by writing shorter dated options an buying slightly longer time positions. And manage the delta exposure by the different strikes. If you are long gamma you maybe shorter delta than you want after a big drop, this can be carefully reversed (sell long dated, buy shorter options) as volatility spikes.
While not endorsing the derivative expert's new book "antifragiles" (he is too long winded), I would recommend only reading the prologue. It is like exercising, if you practice hard the first order effect is to tear down. The second order is to recover. So you go long the healing process under healthy times to prepare for age and diseases. People dread the first order pain too much so they don't exercise and buy out of the money expensive puts.
What the expert misses is not only do you stress yourself to increase your ability to recover, you indulge your self after the stress, sleep, food and ice baths etc. if inflammation is too much. In the book he says he is on a fast of some kind almost always. But he also lifts weights walks and exercises. This is not healthy. It is as much about the recovery as it is accepting some first order pain.
There have been a number of absurd studies over the transom lately. VIX has to go above 29% for a market bottom because that's what it's done at the bottom of other market declines. Equally ridiculous is that the average market decline when it's gone down at least 20% is 27%. What these studies fail to note is the expectation from a given level as of a closing price. They are flawed because of retrospection and perfect knowledge as well.
Lawrence Schulman writes:
I don't think those studies are absurd at all. The four big selloffs we had last August, November, January, and March had VIX going above 29. Right now the market has taken out the previous lows. So I think it is wise for anyone to have some cash on the sidelines since the probablity would favor another large VIX spike. As far as the average bear market's being down 27% from the top, I would have told an investor: when the market is down 20% from its bull market high — which happened this week — the likelihood is the market would not stop going down once it hit the 20% pullback. And on Friday the market was down 22% from its bull market high.
Andrew Goodwin remarks:

Seems absurb that a bell will ring at a market low, which was to be announced, according to multiple pundits, by a VIX move above 30. The markets normally confound attempts at bottom fishing by the masses. Those looking to the contrarian idea that an indicator so scrutinized by the public could not possibly work, and even citing the Heisenberg principle, were taken aback when the tool worked this time. This time was different because the smart money contrarians outsmarted themselves by looking for deception. The VIX lady really did sing at the end and it didn't convince all.
Esteem. What are the reasons that business people act as they do? One reason is the desire for profits. The second most studied reason is the sanction and guide of regulation and the law. A third reason, which is not considered enough, is the desire for esteem and the avoidance of disesteem. This topic is covered very well in The Economics of Esteem by Geoffrey Brennan and Philip Pettit. They consider how esteem is allocated and how it can be improved in the economy. Chapters include why we want esteem, the demand and supply of esteem, the economics of equilibrium of esteem, publicity, the intangible hand, and voluntary associations. It's mainly a diagrammatic and psychological framework within which the principles and non-mathematical tools of economics are applied. It should have great application to the endeavor of finding good companies and good managers.
VIX. With VIX at 9.7, its lowest level in 12 years, the jury is out. Will the new year, or the new expirations to be traded, lead to a change in regime? Usually decision-makers are not apt to change horses near the holiday season, especially in view of the bonuses gravitating down to the middle classes.
Torts. It's hard to do anything these days without thinking that fear of litigation is a driver of the customs and procedures. In hospitals, people in critical care are subjected to an endless barrage of red tape while in shock so that doctors can protect themselves from subsequent claims, including giving X-rays while life hangs by a thread. And of course autopsies are a thing of the past because they often are not paid for, and because of what they might reveal.
Happiness. The happiness that people forego to protect themselves from liability is often not accounted for in the cost benefit-analysis of third party payment schemes. For example, in squash, certainly the rule that one must wear goggles causes more accidents than it saves. And people can't remember the time when you could actually enjoy a game of squash and see the whole court. And many people have not taken the game up because of the wearing of goggles. Of course, the invisible hand explanation for such rules is the fees associations get from the manufacturers. More importantly, many have had their happiness quotient decreased. The same is true of car seat laws for babies. How much wasted time, how many cancelled trips? There are hundreds of other examples.
Antipodes. I spoke at Yale yesterday, a week after Professor Taleb had been there. And we have both adopted George Zachar's device of "your own man says it's so" to discuss the merits of what the other does, even though it is more than 99% likely that on any given trade in the pit we are on opposite sides.
Anthropology. The customs of various trading pits, and the movement from simple to complex rules, a subject anthropologists study, would also be good for speculators to consider. I am reading the Encyclopedia of Anthropological Theory and find in every chapter insights into the way people perform tasks in different cultures and times, and the way that markets work. The anthropology of markets should be studied in detail and not just in terms of the customs and norms that develop on the floor and how they affect the public.
George Zachar replies:
One of the peculiarities of the big dealer shops I frequented was their intensely tribal nature. The sales/trader types loathed the slick investment bankers, who in turn treated "the floor" with contempt. The bond guys thought the stock guys were idiots, and the stock guys thought the bond guys were dweebs. The salesmen thought the traders were calculating lying thieves, and the traders thought the salesmen were glib lying thieves.
Many of the failures I observed at these firms could be traced directly to these tensions, and management's inability to get all the horses to pull the twin carts of customer satisfaction and firm profitability.
I've always assumed the key to 85 Broad Street's stupendous success lay in creating and sustaining a culture/management/incentive structure that solved the tribalism problem.
Vance Falco adds:
I'll reinforce George's observations. In the late 1990s I ran a research desk on the trading floor of a small boutique investment bank. Our primary responsibility was to very quickly make assessments about news flow regarding the companies under the firm's coverage, synergize that with the industry analysts' existing research stance and get the perspective out to block traders and the institutional salesforce. It was very amusing to see the quickly shifting manner in which we were treated. When queried about the meaning of something, we were treated (generally) respectfully. The moment we weren't on stage providing the value added insight (we hoped), we slid back to being treated as simply consumers of others' potential compensation upside and our part in the larger process was lost. To the traders, we weren't rough and tumble enough. To the salesforce, we knew the research well but weren't glam enough to put out the firm's sales call. Second class citizens from every angle.
Yishen Kuik comments:
I just wanted to add that I've long shared the same observations.
My experience is that some institutions can be very balkanized and surprisingly ineffective at coordinating efforts. Additionally, not especially well organized to move talent within the organization, allowing it to find its best fit.
Having said that, the Grand Sichuan Bank does seem to have created a good structure/culture to deal with these issues.
Vincent Andres contributes:
This reminds me of a very very good book called The Naked Ape by Desmond Morris.
Considering we're just apes with costumes has often helped me to put things into perspective. I believe it's also useful to understand crowd behavior, because most new types of behavior emerge at common denominator points, and thus many such behaviors are of a very primitive sort.
Andrew Godwin extends:
Having played squash for over 25 years, I give the thumbs up to Victor's analysis of goggles. Rather than point out profitable liability management portfolio ideas to the public, shouldn't you instead go long the athletic cup manufacturers? The sport authorities don't make you wear those yet. The loss of family jewels in a squash match would count much more significant than injury to goggle-protected portions to males without children. Indeed, parents and grandparents would support such an initiative. Only current spouses or kids in divorce situations would object. The descriptive terminology of "family jewels" makes the point to savvy marketers. Self-evident points need expression in your form, apparently.
209b
Archives
Resources & Links
Search