Henry Paulson, 'Mr. Bailout,' fears a new finance crisis is brewing Tuesday, February 04, 2014

Feb. 04–Henry M. Paulson Jr., the financial firefighter stationed at the epicenter of the biggest financial crisis since the Great Depression, worries that the nation is headed for another crisis because political leaders failed to learn critical lessons from the last one in 2008.

In an exclusive interview with The Washington Times, Mr. Paulson, former President George W. Bush's last secretary of the Treasury, said the most serious lapse may be Congress' failure to reform mortgage giants Fannie Mae and Freddie Mac in a way that would revive the private market for mortgages, which has all but disappeared since the crisis.
I dreamed that a Sage invited me to Nebraska to play racketball with him. We dined at a McDonalds with Bill Gross and Abraham Briloff. Cherry Coke was served by a very attractive 28 year old woman who was recently appointed the chair of three big companies. Gross immediately said, "My batteries are fully charged and I'm ready to go for another 40 years." The Sage said, "I am ready to complete a super charged acquisition. My gun is loaded." "Apparently neither of us need Viagra. But we've both had our problems with our key men recently." Briloff gave both men a copy of his book "Unaccountable Accounting" and said "please don't fool around with the deferred liabilities on your balance sheet. The Scott and Fetzer acquisition should have been a lesson. The cash flow statement and the income statement show too much of a divergence". The woman led the blind Mr. Briloff to a waiting bus to the airport. I joined him without getting to play a game.
Vince Fulco writes:
On a related note, here's a nice little bit of research and tutorial for the fundamentally inclined.
The Misrepresentation of Earnings:
On earnings misrepresentation, CFOs believe that in any given period a remarkable 20% of firms intentionally distort earnings, even though they are adhering to generally accepted accounting principles. The economic magnitude of the misrepresentation is large, averaging about 10% of reported earnings. While most misrepresentation involves earnings overstatement, interestingly, one third of the firms that are misrepresenting performance are low-balling their earnings or reversing a prior intentional overstatement. Finally, CFOs provide a list of red flags that can be used to detect earnings misrepresentation.
Related paper: "Earnings Quality: Evidence from the Field"
Teaching Presentation Slides: "A Guide to Earnings Quality"
With the rise of easy profits and all things net 2.0/3.0, I could swear I am starting to see stupider and stupider consumer ideas. It really brings back memories of 1998-2000 although I am more attentive this time around and not involved in the daily sellside grind. I wish I had examples immediately at my fingertips. I will have to try to collect a few.
I have a hypothesis that older people with money to invest put too much value on youth in their investments, i.e, that they think that young people and things that young people buy are better than other things. I wonder if this is because of their desire for immortality or just a rejection of their loss of virility. I looked for articles that were relevant to this hypothesis but not having the scope or sweep of Pitt, or Mr. E, I have not yet struck pay dirt.
Vince Fulco writes:
Add to the mix of hypotheses, worry about not keeping up or relevant on world developments, IT, or scientific advancements. It is exhausting for some generations given they were raised with sliderules.
Scott Brooks writes:
Isn't it fair to say that the growth companies of yesterday are the value companies of today?
Older people probably want, at least, some growth in the portfolio, so they invest some of their money with the younger generation who generally more innovative and/or more attuned to "newest" innovations and idea's that come out.
This makes me think of the thread that we had on the open list last week about music. The older we get, the less we are attuned to modern (innovative?) music. We become entrenched in what we know and what impacted our lives growing up.
My theory is that the growth stage of our lives occurs during our teens, 20's and 30's. In our 40's we begin to transition into entrenched value stages and by our 50's (and one), we are value driven.
I think this applies to music and investing.
However, if we are smart (and I'd like to think we are…..at least some of the time), we inherently understand that "youth innovates and invents" and we want to be a part of that.
And since by the time we are in our 40's (and up) we have the money, we are the ones that the "youthful innovators and inventors" come to for cash to fund their ventures. And if we missed the Angel/VC and even IPO stage, we'll still invest a portion of our portfolio's with them to harness their vision……and recapture some of our own lost youthful vigor and insight.
Kim Zussman adds:
Perhaps this wasn't the case before Microsoft (Apple, Google, Facebook, etc) showed that young computer mavens could hit it big, and that nerds will rule the world. People who came of age in the PC era.
Weren't the big success stories pre-1980's stodgier companies?
Scott Brooks writes:
Wouldn't it be fair to say that GM, Ford, IBM, were the growth and innovative companies of the Henry Ford and Bob Hope Generations?
IMHO, every generation has their MSFT or AAPL, or GOOG……it's just that by the time we know about them (we being the next generation), they've become value companies.
The car companies and airline companies of our parents generation were the equivalent to the computer companies of our generation.
Pitt T. Maner III adds:
One would think that the influence of youth is increasing due to the higher use of the internet by the over 50 crowd (which includes me).
1. "Baby Boomers Driving Technology Wave":
'What explains the rapid pick-up of tech tools among the older crowd? "The younger investor is usually an influencer towards their parents in terms of technology," says Ryan by email.
The numbers dovetail findings by the Pew Research Center's Internet & American Life Project that more than half of adults 65 and older are online today. They're flocking to YouTube, social networks and shopping sites—while also growing more comfortable using banking and other financial services online. They form a surprisingly active demographic for Facebook, where 57% of those 50 to 64 are on the social network, according to Pew.'
So you might look at who are the main internet influencers with respect to individual stocks and the stock market and older internet users. For instance Cramer appears to have a fair amount of online "clout" with respect to stock selection as might several others on CNBC.
2. There are many companies trying to figure out and somewhat quantify who the influencers are– such as Klout.
3. This is a recent paper on the influence of the collective mood state on Twitter with respect to the market.
Behavioral economics tells us that emotions can profoundly affect individual behavior and decision-making. Does this also apply to societies at large, i.e., can societies experience mood states that affect their collective decision making? By extension is the public mood correlated or even predictive of economic indicators? Here we investigate whether measurements of collective mood states derived from large-scale Twitter feeds are correlated to the value of the Dow Jones Industrial Average (DJIA) over time. We analyze the text content of daily Twitter feeds by two mood tracking tools, namely OpinionFinder that measures positive vs. negative mood and Google-Profile of Mood States (GPOMS) that measures mood in terms of 6 dimensions (Calm, Alert, Sure, Vital, Kind, and Happy). We cross-validate the resulting mood time series by comparing their ability to detect the public's response to the presidential election and Thanksgiving day in 2008. A Granger causality analysis and a Self-Organizing Fuzzy Neural Network are then used to investigate the hypothesis that public mood states, as measured by the OpinionFinder and GPOMS mood time series, are predictive of changes in DJIA closing values. Our results indicate that the accuracy of DJIA predictions can be significantly improved by the inclusion of specific public mood dimensions but not others. We find an accuracy of 87.6% in predicting the daily up and down changes in the closing values of the DJIA and a reduction of the Mean Average Percentage Error by more than 6%.
4. That reminds me of these websites
5. This influence effect on the older investor might have to be considered with respect to the depressing findings asserted by this research:
"Examining the economic costs of aging, we find that older investors earn about 3-5% lower annual return on a risk-adjusted basis. Collectively, our evidence indicates that older investors' portfolio choices reflect greater knowledge about investing but their investment skill deteriorates with age due to the adverse effects of cognitive aging."
David Lillienfeld writes:
And the problem is that it's unclear that there's any company to take over the place of MSFT, AAPL or GOOG besides AMZN, which can't seem to earn any money (real profit, not just revenues). I had hoped that my now, there would be some suggestion of which companies those may be, but I'm not seeing them.
Scott Brooks writes:
You could have said almost the same thing about railroads…..then came big steel.
You could have said almost the same thing about big steel….and then came GM.
You could have said almost the same thing about GM…..and then came IBM.
You could have said almost the same thing about IBM…..and then came MSFT.
You could have said almost the same thing about MSFT…..and then came GOOG.
You could have said almost about GOOG…..and then came……?
You have successful well run companies that create cash flow and then use that cash flow and credit to buy up smaller (other) companies….and become dominate.
Isn't that just the way the eternal business cycle works?
Isn't that really just the way of mankind and government?
I wish I hadn't written the chapter on poker in edspec. I hadn't played for 30 years when I wrote it, and all I did was read some books from the gamblers book club, and then write about it as a layman, poseur, armchair geezer. I wasted 5 pages of everyone's time on it. And anyone who knows the game would have seen I was out of my league. I try not to be as ignorant of my ignorance as I once was.
The current issue of Outside is all about the secrets of survival. What it takes to stay alive. I am ignorant on this subject. The only thing I know about it, is from books, that when you're the captain, you're supposed to be the last man out, until you say "every man for himself" as Aubrey did. Also, what I read in L'Amour about always being aggressive at the beginning when threatened with a life saving situation. But people on this site are infinitely more knowledgeable than I on this subject as are all my kids and partner, who all had to spend a few days alone in the Vermont wilderness as part of the Mountain School they went to.
So please, give us your survival things, and comment on what Outside said, so that we can survive better in speculation, a consummation devoutly to be wished, and which the all seeing eye would like to do so many things in this life over again related thereto.
Jim Sogi writes:
Many cases of death in the wilderness are as a result of a series of small stupid mistakes that compound and make what is not a deadly situation, into a deadly one. First is lack of preparation. The classic case is the two hour hike without proper basics such as jackets, maps, water, shoes, compass and the weather gets bad. The party hurries, mistake 2. One in the party gets injured: mistake 3. The parties separate to get help: mistake
4. Both parties become disoriented and lost and panic, running about. mistake 5. Their bodies are found days later a few feet off the path. All stupid mistakes, compounding a nice situation and tipping into irretrievable disaster. It is the same as Chair talks about: a good base of operation. Basic needs of the operation in the wild are adequate shoes, protection from weather, warmth and hydration, and basic navigation.
The second main survival issues are the basic needs of human survival: water and warmth. One can go for days, and almost weeks without food, but without water, hours can bring on death. If the body goes just a few degrees below or above its normal temperature, body and mental functions shut down and the person goes into a stupor. It can happen in 70-80 temperatures surprisingly.
Often, the simple cure to avoiding the above is just to stop. People have a real need to be doing something, and often it is not helpful and leads to disaster. How many parallels there are to trading!
I have a simple survival first aid package. Loss of blood is one of main causes of battlefield death. Unless bleeding is stopped, death will quickly follow often in minutes. Cetox granules go in the wound and staunch the bleeding by forming clots. Pressure and bandaging or sealing with stitches or tape will stabilize until further help. Also in the kit are pain killers. Sprains and breaks are common, and pain killer will allow the party to limp or carry to further help. The commercial first aid kits are often a waste. Water treatment is top of the survival bag list to kill giardia and cryptosporidium that will cause runs and dehydration. A small tarp or space blanket and jacket will provide enough shelter to avoid hypothermia by blocking wind and rain. Tape such as dermoplast or even duct tape can be used to staunch bleeding, make splints and stabilize breaks and sprains. A good flint and steel and tinder and water proof matches will help build a fire to keep warm. That's about all in my kit. All the crap in the commercial kits tend to be useless weight. Most survival situations only last 3 days. By then 95 percent are rescued or dead. Just stay warm, drink water, and keep your blood inside you.
Bibliography:

98.6 The Art of Keeping Your Ass Alive Cody Lundin
Backcountry Skiing Skills Wheeler, Margaret
First Aid: A Pocket Guide Van Tilburg
Glacier Travel and Crevasse Rescue , Selters, Andrew
Deep Survival, Gonzales, Lawrence
Phil McDonnell writes:
About the only thing I can add to Mr. Sogi's excellent summary of survival techniques is to recommend the choice of tinder for the flint and steel technique. I have considerable experience from Boy Scout days with flint and steel. The best tinder by far is steel wool. I believe the reason is that hitting the steel against the flint throws off molten steel sparks which somehow are attracted to the steel wool fibers. In competitions I used to be able to boil a #10 tin can of water in 3-4 minutes.
Pitt T. Maner III writes:
I occasionally watch the Les Stroud Survivorman show and he has some good ideas on the subject. Similar to Mr. Sogi.
For urban disaster he emphasizes having a basic kit stored in a plastic container.

In Stroud's view it is ideal to keep: 1) a week's supply of water and 2) a nice first aid kit (probably doesn't hurt for everyone in the family to take the Red Cross First Aid/CPR course or from another qualified provider. He advises having a 3) crank-up radio to keep in touch with outside world and 4) a shake, non-battery flashlight. 5) Water proof matches, 6) Rope, 7) a Multi-Tool.
During the hurricane season a trip to Costco to prepare for a possible storm is important. Easy to pick up canned goods, water and other items needed. A little wine to share with your fellow condo survivors doesn't hurt either when the power and water go off for a week and you are sweltering without the A/C. I like a big lantern-type flashlight with fresh batteries so you can read a bit at night.
At any rate, Stroud emphasizes staying dry to avoid hypothermia in the wilderness. Exposure is a big risk in the wilds.
Ed Stewart writes:
James has an excellent summary of important points. I will add (or expand on) a few.
First, be very cautious when venturing into new territory. If one is experienced at hiking a certain path or mountain or area, Don't assume "it is all the same" when you go to a new place. Don't assume, "I know how to find my way". I grew up in rural New England and spent a great deal of time in the woods (back country type skiing, hiking, fishing, etc) from a young age. My families home was near a govt owned wilderness area, and over time I got to know the terrain extremely well in terms of having a mental map and orientation, but also things like natural formations that could be useful as shelter, etc. Knowing a wilderness territory is like knowing where the "utilities" are that you can access from any position.
It is very dangerous to generalize such specific knowledge into thinking "I am good at finding my way", a mistake I experienced and learned from.
Wear the right clothes initially, not just in a backup capacity. What is comfortable in ideal conditions (light cotton long sleeve T-shirt, etc) can be a disaster when conditions change. Material that is waterproof and/or maintains insulating ability when wet is always good.
Extreme danger emerges out of "usual" situations and seemingly small challenges. It is hard to see danger without experience. For example a recreational hiker thinks, "that small rock formation would be fun to climb". The problem is, how it looks at the bottom (easy!) is a distortion relative to what one sees close up (unstable rocks, dirt, etc) from a now dangerous height. "From a distance" assessments are not an accurate judge of things for most people.
Focus on external factors that reveal themselves through the five senses. Take the time to observe. Stop and listen. Look at shadows, type of earth you are on, gradient, sounds, smells. Getting into that observation mode, not talking, not focusing on your own thoughts but on what is "out there." Bringing the senses alive to the slightest changes in the environment is a significant survival skill.
Experience coping with blood and guts, both literally and metaphorically, prepares one for survival. Many people are very deceived about survival situations because most of modern life is very safe, sanitized, and compartmentalized. Meat comes in a plastic package. "Someone else" does the dirty work. "Someone else" fixes an injured person. "Someone else" makes things safe and secure. People are squeamish about crossing boundaries, and when confronted with them can panic or become ill. An easy way to develop a natural survival mentality in any circumstance is to look for ways to cross boundaries before one is forced to do so.
The sound of a heavy metal bell can carry a great distance. As I said, I grew up in a very rural area and our home was on a large number of acres. When I was out late fishing, etc, my mom had a very heavy metal bell that she would ring– a sound which would carry for miles and alert me to come home — and immediately, automatically set my orientation. There are plenty of ways that a low cost item like this can be used.
Vince Fulco writes:
Besides some of the other great pubs listed here, the US Special Forces Medical Handbook (a bit dated) can be found on amazon and similar for $10. There is plenty of food for thought for the non-medical professional for when the stuff hits the fan in a bigger way.
Vincent Andres writes:
I remember well one of Reinhold Messner's simple tips.
When in danger, you are yourself the very first level of protection (and also one of the best, since your reaction can be very immediate). So work well on this very first level, and don't count on somebody else doing the job for you.
This is also a very libertarian and Randian tip.
If you take away uncertainty, you take away motivation. Wanting to exceed your grasp is the nature of the human condition. There's no magic to getting where we already know we can get. -source
There is a fantastic National Geographic piece on famous failures. Pair it with "Fail Safe", Debbie Millman's necessary meditation on courage and creative life.
Uncertainty is also integral to creativity, is the key to good science and good art, and may even be the key to happiness.
.
For the history buffs, this is a really cool set of depression era photographs in color.
Also, while I'm on the subject, I would not recommend the book The Worst Hard Time: The Untold Story of Those who Survived the Great American Dust Bowl by Timothy Egan. While the author does an excellent job describing the period, the book goes on too long painting the picture of the day ad nauseum. I had to put it down after 2/3rds in.
Jack Tierney, President of the Old Speculator's Club, writes in:
Sorry to hear that Vince didn't like this book. It was among the non-fiction titles my library book club included last year. At year end we generally review the group's opinion on our choices — this was selected as the "best" of the non-fiction selections. It resonated especially well with those older members who felt that their parents had informed them fully on just how bad the Depression (and the weather) really was.
It also demonstrated that Steinbeck's Grapes of Wrath presented only a slice of what actually transpired…and that those stuck in the Oklahoma/Texas area had no place to run or hide — and that FDR's plan to plant two million trees where trees had never grown was a great "works" project, but one with little chance of success.
More important (at least to me) was Washington's (and the east coast power elite's) ongoing indifference to problems in "fly-over" land. When one of the major dust storms engulfed the Capitol, remediation bills that had lingered in Congress for years, got passed overnight.
Not having a legal background, I was under the impression that contract law was a phenomena of say the last couple of hundred years. And naively I have always been a big believer in a gentlemen's agreement under many circumstances.
In a entertaining book called Men of Salt by Michael Benanav on the dying camel transported salt trade between the Sahara region of Taoudenni and Bamako, Mali, a reference to the ancient use of contracts surfaced. As the nomadic saying goes, "whatever leaves the head, does not leave the paper". Looking back in life, all things considered, how often would it have been in every parties' benefit to have terms clearly laid out in writing?
Only 1/2 way through, I highly recommend the book for those who enjoy the subject of adventuring through Africa in all its forms.
Stefan Jovanovich writes:
Contract law, in a form we would recognize, goes back to Justinian's Code. But, as with so much of modern life and practically all of Continental European law, Justinian's Code was regulatory; it specified which contract would be enforced by the state and which ones would not. The notion that the parties themselves could make an agreement about what they would do in the future comes almost entirely from the English common law. That was the legal experience of the people who signed the American Declaration of Independence and the Constitution; it was so thoroughly the basis for their understanding of what "the law" should be that you can find no direct reference to "the common law" in either document.
As for not having a "legal background", Vince, have no fear, we are back to Justinian's Code; the idea that parties can actually make an agreement between themselves without reference to the state is as obsolete as Morgan's belief that "the character of the borrower" is all that matters in commerce. Now, in this age of progress, we all get to sign the same printed forms.
A question for Kim or Victor: Since IWM has more stocks than SPY, does it follow that daily returns on IWM are closer to the Normal Distribution than SPY? - A Reader
Victor Niederhoffer replies:

It does, as a consequence of the Central Limit Theorem .
Kim Zussman replies:
Let's look at it empirically. Here is the "Anderson - Darling" test for normality of daily SPY returns, 2000-present (SP500).
Next is the same test for IWM (Russell 2000 ETF), 2000-present.
Rocky Humbert writes:
Vic, I'm not sure that the central limit theorem is the right paradigm. An unknown is whether the covariance within the two groups is sufficiently different to offset the CLT. I have never tested this. And testing is tricky because you need to use compounded total returns with dividends reinvested. The index and stock prices produce misleading results because dividends are greater for big caps.
Intuitively, I believe that most of the perceived differences can be explained by 2 things:
1) the dividends…which is really just a duration effect and 2) the reality that companies leave the R2k only when they are incredibly successful or when they die. Stocks only leave the SP500 when they die. They never leave the SP500 and go to the R2k when they are successful. So over time, the perceived differences are a micro sampling of a survivor bias between the 2 indices. Not sure how to test this theory…
What we do know is the implied volatility of r2k is almost always higher than the implied volatility of the SPX. I think this could be an analogue to the fact that out of the money puts are more expensive than out of the money calls. Put another way, if you are long SPX and short r2k in equal dollar amounts, you will usually make money during violent and persistent market downdrafts. I think this is proof that the distributions are different.
Victor Niederhoffer writes:
Those are good points you make about areas that I should have considered in estimating the departures and distributions of comparative performances. It is also amazing to me that the statistical tests, especially the Kolmogorov Smirnov, show such departures. I am a great believer that the risk premium on untried and small stocks is much bigger and that they should perform better and that buying two handfuls of them will have a limiting distribution that converges to a return a percentage or two above the 8 % you get from the average NYSE stock. I must go back and check my premises. It reminds me of how I told the people in my family to buy the riskiest vanguard over the counter fund, and they tell me that they are always getting notes in the mail that the funds I recommended are being sued by their holders as the worst performing funds in history due to all sorts of wrongs of a practical and theoretical nature. I mean this response in a humble and appreciative way although it is sometimes hard to communicate that by email in the face of all the errors that are elicited.
Ralph Vince writes:
Like everything else in this realm, it depends on the unit of time used in analysis. If you use annual data, things play much more nicely to Normal. The shorter the time unit used, the less so.
Jack Barnaby, the best rackets coach, never learned how to string rackets. He wanted to be a coach and mentor for the boys and not a stringer. My friend Larry Abrams decided not to let others buy his time but to do something he loves every day and became an investor. I don't know how tanki works or other computer games so I can't discuss it with Aubrey when he calls each day to talk about tanki. So I can talk to him about other important things. Life is short. Do what you love. Try to realize the things that you're best suited to do. How does this apply to markets? Don't take flyers in things that you don't know about. Study up on the field that you're involved in. Don't listen to experts?
Vince Fulco writes:
One excellent lesson I learned from the Chair after too much time on the sellside was shut off the media message almost entirely. In most instances, they highlight/profile those who are available and especially with a sharp witted sound bite. Neither of which makes for successful speculation.
Anatoly Veltman writes:
So true. Specialization, niche, is what scores big. Anyone achieving monopoly/oligopoly is real — just try to hold on to it!
On a parallel subject, the greatest coups in marketing history were by leaders who cultivated a whole new consumer culture. Ford, Gates, Jobs, Zuckerberg, Dimon…who else comes to mind?
Stefan Jovanovich writes:
A minor quibble about Anatoly's earlier comment about people who forged a whole new consumer culture. Ford and Hitler are not people who belong on the list. Ford created a new industrial culture but his "consumers" were as nostalgically retrograde as Dearborn Village. The customers for the Model-T were "country" people who used them as substitutes for mules and horses; the Model T was as mechanically simple as the small motor equipment that was already in use (cream separators, for example) so the farmers themselves could work on them. The car's greatest virtue were its high axles and body; it could navigate the mud of back roads in a way that other cars could not. The automobile consumer culture - automatic starter, changing body styles, pneumatic tires and brakes, dealerships and credit sales - were all invented by people other than Ford. But for Edsel, who managed to persuade his father to adopt some of these innovations, Ford might have failed even before the Depression (by 1940 it was bankrupt but was saved by WW II's war orders, rationing and tax laws which gave the family 6 years' relief from competition). As for Hitler the consumer culture of the Third Reich was even more backward-looking. The most successful industrial country in history was to become an empire of small-holding farmers - like the dairymen of the Bavarian alps. Women were not supposed to work (the most amazing single fact of WW II is that the Germans, unlike the British and Americans and, most of all, the Russians, never had any women doing any war work at all).
I thought the Dailyspec should know that there is 50% off MIT press books till early June.
My wife recently had a PET scan (eyes to thighs). Fairly routine and they've been around for years. We're required them 2-3 times a year. The bill came to $17,000 of which the insurance company paid $14,000 and we are responsible for the balance. This is with "the Cadillac" of insurance. From now on, I really should pay cash only.
Per BHO's system of government, overburden those who have the resources to pay, de-emphasize or suppress the activities which will allow others to grow their own path to middle/upper classes, and kill the country's vibrancy.
David MacKay says:
"Principal Component Analysis" is a dimensionally invalid method that gives people a delusion that they are doing something useful with their data. If you change the units that one of the variables is measured in, it will change all the "principal components"! It's for that reason that I made no mention of PCA in my book. I am not a slavish conformist, regurgitating whatever other people think should be taught. I think before I teach.
Bill Egan responds:
Well, Prof. MacKay is wrong. In fact, I have made predictive models that have worked for years in real-world corporate environments that were based on PCA. Worse yet for the good Prof., all work done in the predictive modeling of optical spectra for the last 40 years or so has involved PCA or a related method.
PCA transforms your data into a set of uncorrelated, unit length vectors. The first of these new vectors contains the most variation in the original data. The next vector explains as much of the remaining variation in the original data as possible, and so on. Each new vector is a linear combination of the original data into the new vector. The method is reproducible and quite numerically stable if you use singular value decomposition as the algorithm.
PCA is a very useful way to reduce the dimensionality of a data set, say one that has many variables, to a smaller set of uncorrelated variables you can work with. To be fair, the new variables do not necessarily have physical meaning, but they often do, and it always pays to look at the weights applied to the original variables (called loadings in some of the literature).
Well, Prof. MacKay is wrong. In fact, I have made predictive models that have worked for years in real-world corporate environments that were based on PCA. Worse yet for the good Prof., all work done in the predictive modeling of optical spectra for the last 40 years or so has involved PCA or a related method.
PCA transforms your data into a set of uncorrelated, unit length vectors. The first of these new vectors contains the most variation in the original data. The next vector explains as much of the remaining variation in the original data as possible, and so on. Each new vector is a linear combination of the original data into the new vector. The method is reproducible and quite numerically stable if you use singular value decomposition as the algorithm.
PCA is a very useful way to reduce the dimensionality of a data set, say one that has many variables, to a smaller set of uncorrelated variables you can work with. To be fair, the new variables do not necessarily have physical meaning, but they often do, and it always pays to look at the weights applied to the original variables (called loadings in some of the literature).
Today was a day that I lathered the face at 7:00, and checked on the prices and the shaving cream is still there. Gold down a nice 35 bucks and bonds up a point and stocks down 8. The Dax down 150 and crude down 2 bucks. A take away from the trading. When the pain is too great to withstand adding to the position, and you utter an "oh , no!", that's when you should be standing solid as a stone wall and adding to the fortress, I think.
Vince Fulco writes:
I've been looking at some historical chart of the softs and other extreme situations recently and per the Chair's comments it is remarkable how quick and painful the washout can be before the trend changes direction violently and puts on multiples of the initial move.
How many times if we just walked away from the desk for a couple of hours to read, jog, or do anything, would we return back to clover? If only one had the fortitude to stand firm at all times.
Kim Zussman writes:
A possible key is a human inability to shift attention time-scales, i.e, if one is used to thinking (stressing) ticks (minutes, hours, points), it's hard to switch to weeks or months, then back again — in order to be profitable under different states of the market.
It may also help explain early buying and selling.
Paul J. Irvine University of Georgia - Department of Banking and Finance
Andy Puckett University of Tennessee, Knoxville
Marc L. Lipson University of Virginia - Darden School of Business
September, 2004
AFA 2005 Philadelphia Meetings
Abstract:
This paper investigates the trading behavior of institutional investors immediately prior to the release of analysts' initial buy and strong buy recommendations. Using a proprietary database of institutional trading activity from the Plexus Group, we document abnormally high trading volume and abnormally large buying imbalances beginning five days before initial recommendations are publicly released. Furthermore, abnormal buying activity is positively related to initiation characteristics associated with greater abnormal price responses, including some that would require knowledge of the content of the report - such as the identity of the analyst and whether the recommendation is a strong buy. We confirm that institutions buying prior to the recommendation release earn positive abnormal trading profits. Taken together, our results suggest that some institutional traders receive tips regarding the contents of forthcoming analysts' reports. To the extent that brokerage firm clients who benefit from these tips are more likely to direct business to the initiating brokerage firm, tipping provides economic profits to the brokerage that can help defray the cost of analyst information gathering. Thus, while tipping benefits some traders at the expense of others, the welfare consequences of tipping are unclear.
I hope CME has this process automated so as not to drive up operating expenses. I have always found it creepy when the exchange provides guidance/direction. But I guess it's no different than Saratoga."
Equities

NEUTRAL DIGESTION

Technically the MKT is in a NEUTRAL DIGESTIVE position with all indicators counter balanced.
I found this article about DIY weapons of the Syrian rebels.
There is tremendous ingenuity there despite difficult odds especially as the EU and US yawn.
Were the pics only slightly different during the American Revolution?
Stefan Jovanovich writes:
Nothing happening in Syria matches the scale of the American revolution or its duration. It was not, in any sense, an uprising; it was a civil war comparable to the one that began in Britain in 1640 and it was fought between organized armies, both of which have current serving units that can trace their ancestry back to 1776.

Army National Guard and Active Regular Army Units
The American Revolution began with the New England militias and the Regular Army literally kicking the British out of Boston using artillery taken from Fort Ticonderoga and muskets that they already owned. What Washington struggled with for the rest of the war was the fact that the British were not going to stay gone but were going to use their Navy to come back. The fleet that arrived offshore in New York harbor was the largest amphibious invasion in human history - more men and more ship tonnage than the Mongols' attempted invasion of Japan, Alexander's siege of Tyre, Anthony and Augustus' triremes at Actium. It was also, by far, the longest voyage. That effort wasn't matched again in size and distance until the Allies landed in North Africa during WW II.
The financial scale is also one that we have difficulty understanding. The war lasted for over 6 years and took Britain to the edge of bankruptcy. For what became the United States the result was total insolvency.
This is an awesome article.
"Who Was the White Road of Stalingrad?":
Lidiya Vladimirovna Litvyak was the young fighter pilot with the bouquet of wildflowers in her cockpit who shot down a dozen of the Luftwaffe's best pilots to become the highest scoring woman air ace of all time, writes author Bill Yenne.
Have any of you been to Argentina lately. What is the situation on the street. I am thinking of going there on the way to Antarctica later this year. Is it safe?
Vince Fulco writes:
One thing to seriously consider even though it sounds like you are going thru mostly modern areas, Amex has an extremely affordable medical expense insurance while traveling. For a few hundred bucks, as I recall < $250 for my wife and I when we traveled to South Africa, they'll airlift you out of spots and take care of many extraordinary medical expenses. Considering you'll probably never use it but if you do, fees can run tens of thousands of $ depending on what your normal health insurance covers, brought us piece of mind. Everything can be done online.
Larry Williams writes:
Careful on med-evac policies
I just lost my best buddy here; heart issues. We tried med-evac but the reality is 1) you need a local doctor to agree to release, which they will not do unless stable and 2) before the plane/jet wheels up they must have admitting dr and hospital at the other end.
That takes a long time to arrange
Best is to charter. Don't tell anyone of medical issues-get aboard and then go to closest emergency room to airport.
Carder Dimitroff writes:
I'm sorry for your loss.
I would like to add to your thoughts. Once in the air and within US control, request the pilot use the LIFEGUARD call sign. This will notify the FAA to give the plane priority handling, direct routing and airport priority.
In addition, here may be a helpful link.
A commenter adds:
First: LIFEGUARD has recently been changed to MEDEVAC to conform with ICAO international standards.
Second, and most important: If you are in ANY WAY fearful that your medical situation may be life threatening, communicate this CLEARLY to the crew and they will declare an EMERGENCY.
MEDEVAC flights get priority handling when they request it. But EMERGENCIES — well, let's just say that controllers will move heaven and earth and every airplane in the way to get that aircraft on the ground at the airport of the pilots choosing.
Most domestic airlines subcontract to a company that has professional medical staff on call 24/7 that assists them in determining the best course of action for the patient. They will get a doctor on the radio directly with the flight crew to assess each situation.
I was watching an interview of Jim Rogers the other day and he was discussing why he ultimately settled on Singapore as his new home. He's clearly very into Asia for its growth potential (and issues he has with how the US is being run), and moved there with his family so his daughters would learn Mandarin more easily. When asked why Singapore and not, say, Shanghai or Hong Kong, he said he really liked those places, but they were just too polluted. So a man moves hundreds of millions, if not billions of dollars to one country but not another partly because of the relative cleanliness of the air. Now China has announced tighter air pollution regulations (ostensibly not necessarily to accommodate Jim Rogers). Of course there's a lot of new chatter around platinum and palladium (used in catalytic converters), but is there some kind of a bigger trend emerging? - "Do business here - we're cleaning up our mess."
Have you ever heard the saying, "if half a spoonful will kill you, then why not a whole cup"?
It means that if the Fed were to buy every asset that the banks have, with constantly increasing prices until the banks had trillions additional of profits, that it might be good for the economy as the banks used all this high powered money to make loans to the non- banks.
Vince Fulco writes:
Reminds one of the Dr. Doolittle story re: the push-me-pull-you but this one may have a very unhappy ending. Monetary pulls in one direction, Fiscal yanking in the other…Everyone can't be right.
David Hillman writes:
One might have much more faith that the bankers would instead find creative ways to the additional trillions off the table in the form of bonuses instead of lending to us business chumps. of course, that is good for the economy as they would use it to create jobs by building personal castles and buying stuff from Bulgari…..
One recently waited 15 minutes after making a big purchase at Barnes and Nobles while they held me up because the computer went down and they couldn't take cash, exact payment, credit card. At the end, they sardonically told me that if I had a complaint about the wasted time, effort and treatment, I should talk to their manager. On the other side, I read in John Mackey's new book Conscious Capitalism about how when a hurricane hit a Whole Foods in Conn, the computer broke and a lower level operative without any feedback from headquarters gave everyone in the store free goods for the 1 1/2 hour that the computer was down. They got millions of good will and publicity as an unintended consequence. A study in the book shows that companies that cater to the customer, and employees and suppliers as well as the stockholders have better performance than the average. Panera and The Container Store are examples. I wonder whether this is a real effect and whether these companies will perform better or worse—- and the former will never get my business again and the latter will. What's your experience and view.
Vince Fulco writes:
My wife works in the textile area of Target, I have tried to look at its operations with a jaundiced eye as a financial analyst would. I've always felt welcomed and well treated there without their knowing we were an employee family.
anonymous writes:
I bumped into a colleague at Costco today who quizzed me about the recent tax changes. Not sure why he thought I would know, but after 5 minutes of listing the various relevant increases I asked, "Do you have time for more of these?" "Not really", he said, adding "You've already depressed me enough". "What are we going to do, raise fees?" he asked.
In the wake of recession we have not raised fees, and in many cases lowered them. It is better to stay busy and build good-will when people need it, and raise later when discretionary demand increases.
Increased taxes ordinarily reduce demand. But for businesses with existing demand, they are inflationary.
Maybe the FED gets what it wants (inflation preferable to deflation), and the agrarian organizers do too.
Rocky Humbert adds:
The chair asks a very important question; and the implications transcend business. With the caveat that I'm rather better at asking difficult questions (than answering them), I'd pose the question this way:
1. To what extent do people and organizations act in their self-interest?
2. If (1) is 100%, then any act of altruism MUST BE motivated by either reciprocal altruism or goodwill. If (1) is less than 100%, then any attempt to answer (1) is hopelessly complicated using a rational/analytical framework. And I won't go there since it's a moral argument.
3. A paradox arises because except for reciprocal altruism (i.e. keeping your counterparty in business so he can buy your goods and continue to service your needs), there is a irrationality that occurs for any action which isn't in one's self interest (for both the seller and the buyer) For example, if the customer is rational and self-interested, then ANY warm and fuzzy feelings towards a vendor are not rational if those warm and fuzzy feelings arise because of a historical and non repeating gesture (giving away goods during a power failure assuming that the goods wouldn't otherwise spoil.) However, in contrast, convenience IS rational and is part of the value proposition. That is, a vendor who doesn't make you wait in line when the cash register breaks has a superior product at the same price for SOME (not all) customers. And ceteris paribus, that should garner more business (for some, not all) customers *IF* he doesn't have to raise prices for a massive fault-tolerant computer system. If he has to raise prices for a massive fault tolerant computer system, then the customer who doesn't care about waiting in line won't shop there anymore. But the lone vendor who tries to gain a lasting competitive advantage by giving away milk and bread during a blackout will fail — since the goodwill generated by this will quickly fade and there's no lasting benefit to the customer.
Every economics question can be solved by recognizing that: 1) Incentives Matter. 2) Resources are limited. And … then it's simply a question of utility curves. BUT BUT BUT if there is a moral aspect to the question, then all of the rational analysis goes out the window. And that is, I think, what Whole Foods was trying to do.
Jeff Watson writes:
Right before Hurricane Andrew hit South Dade County and went across the state to hit Naples and Collier County, Home Depot was giving away 4×8 sheets of plywood……just had truckload after truckload, bringing it in to offload it to anyone who wanted it for free to board up windows etc.
Their main competitor, Scotty's was gouging, and charging $40 per 4×8 sheets. In the aftermath of the storm, Home Depot kept their prices down while Scotty's jacked them up. Scotty's did the same thing after Hurricane Charley. Much editorial space was spent discussing this in the Miami Herald, El Nuevo Herald, Sun Sentinel etc. Scotty's reputation suffered greatly and eventually went out of business at the end of 2005.
There was lots of bad karma and my builder friends avoided Scotty's like the plague. Scotty's said they closed all their stores because of the hyper-competitive building supplies market…..this was when Florida had the biggest construction upswing in history. Again, real bad karma. Home Depot is still a viable corporation. Because of Scotty's actions(and that of others), Florida passed a non-gouging law in 1993 which Scotty's still ignored in 2004.
Steve Ellison writes:
In Predictably Irrational, Dan Ariely devotes a chapter to "social norms" (the friendly requests people make of one another) vs. "market norms" (you do x, I'll pay you y). People generally see social norms and personal relationships as being on a higher plane than mere market transactions. In one study cited by Professor Ariely, implementing fines for picking up children late at day care centers actually increased the frequency of late pickups. Before the fines, the parents felt bound by social norms and felt guilty for inconveniencing the day care providers if they were late. After the fines were implemented, a late pickup was reduced to a mere market transaction: I want to be late, and I am paying for extra service.
My guess is that companies such as Whole Foods that serve customers beyond the bounds of how customers expect a profit-seeking corporation to behave elevate themselves on the social vs. market scale and thereby gain much customer loyalty.
Russ Sears writes:
People are cooperative beings, they want to feel they are in a partnership where one looks out for the other. While the individual is the driver of innovation and change, progress is made by the most connected in ideas. Arts, science and technology thrive is these highly cooperative environments such as the big cities. Ideas are one thing that the sum of the parts can become exponentially more.
If the business really is adding value, then they display it by highlighting cooperation with their customers. Because long term the good will makes them more resilient and able to grow.
Whereas if every transaction is a zero sum game, then the signal to the customer and investor is short term thinking. There is a tinge of buyer beware for the customer and an touch of desperation to next quarters results to the investor.
The entrepreneurs I know who are successful only do it because they love the business otherwise the risk the stress and the heartache are not worth the money or the effort.
I believe Jobs showed the world that at some point it is no longer is about the money, it is about making a difference, giving others what they want and of course "beating" your competitors. If you can do these 3 things well it is like having a blank check written by the world.

Gary Rogan adds:
Yes, that's another way of looking at the situation. But Jobs is Jobs, and regardless: when confronted with a situation where a person (or an entire business enterprise) who doesn't know you from Adam is particularly accommodating and friendly to you, you have to decide whether (a) that's just how they are (b) they are doing this to get repeat business as a calculated move (c) they are conning you (d) they saw you and really fell in love with you. The thing is, it could be any combination of these or something else. All I'm saying is that a "they are giving stuff away" or some equivalent to "therefore I will make them by business/partner of choice for a long time" isn't always the most rational thing to do. One really should only feel gratitude to people who are doing it for un-selfish reasons while recognizing that a good businessman will often behave "nicely" as opposed to being a jerk.
Clearly almost all expressions of "good will" and cooperative behavior by businesses are self-serving. The rare exceptions are of the nature of some owner or executive clearly touched by the misery of his customers and/or employees and doing something good for them just because. Cooperative, reliable, and resourceful businesses do add value by not wasting their customer's time and money and not aggravating them, so often everybody wins. Sill in many of these situations have to be analyzed carefully because you are typically not dealing with friends or relatives. Otherwise one can become a "victim" of deception, as someone who buys a company's product because its advertising agency made a particularly effective commercial that is often in no way related to the quality of the product.
Jeff Rollert writes:
I'd like to share a story that happened this weekend.
A number of you know my hobby is racing sailboats. Well, I'm on a number of forums and they have members that range from the grouchy to super nice and helpful.
About six months ago, a fellow I'd never met or spoken to offered to lend me a sail to test an idea I had been struggling with. There was not a request on when to give it back; in fact it was open ended. After dealing day in and day out with the squids of our occupation, the offer seemed too nice. Something worth $200-$500? Just drive over to my house and you can have it. Really? This is Los Angeles!
Well, in a race this weekend we all got to talking about boats we had owned and one of the guys had the same as mine. We started to compare notes, forums, parts suppliers etc.
It turns out he was the guy who made the offer. I was ashamed at how genuine and nice a guy he was, and what I had suspected.
I only bring this up as a probability point…no matter how pissed you can get at humanity, the percentage of genuinely nice folks is always above zero. I'd forgotten that lesson.
You guys often remind me of that lesson too!

A friend will ask you what you think of gold. "It's below the round number," the personage says. "Well, I doubt anything bad could happen near the end of year you say. Christmas et al," you say. The friend buys, wets his or her beak. News of liquidation of big gold bugs hits. Gold has the biggest drop of the year 50 bucks in two days. You don't look like Marilyn Monroe or Paul Newman in the friend's eye as the case may be.
Allen Gillespie writes:
The big leg down in bonds seems to have been the hammer on all things. On nights and days like this, however, one cannot help but think about Profitable Grain Trading by Ainsworth-- his basic system looked to by the lows of the prior month 7-9 months before final expiration and weekly lows once the time to expiration was 3-4 months. I think his explanation of the economics of discounting futures is conceptually sound. One cannot help but notice that the Aug futures low in gold in Nov was 1680.90 and we just traded through that two days ago.
Vince Fulco writes:
Not bad, an 80 year old book which in reprint still runs around $50. Can't say that about the vast majority of trading tomes.
Easan Katir writes:
It was reviewed on Dailyspec a few years ago by Mr. Sogi.
Rome: an Empire's Story By Greg Woolf gives and excellent review of the reasons and history of the rise and decline of Rome's empire which was kept relatively intact for 1500 years. The rise he attributes to efficiency, trade, and military success. The fall he attributes to weak alliances with neighboring countries to rule the provinces, and lack of incentives to produce from the provinces. I find many parallels to the present. The good news is that it took 1500 years to disintegrate.
Steve Ellison writes:
I am partway through volume 1 of Gibbon's The Decline and Fall of the Roman Empire. There was little incentive for the emperor to rule for the benefit of his subjects rather than for his own pleasure. Rome became a military kleptocracy after the murder of Commodus in 192. The armies knew they were the source of power and demanded an exorbitant price for their support, beginning with the Praetorian guard's murder of Pertinax and subsequent auction of the throne to the highest bidder. Frequently contending for rival generals to seize the throne, Roman armies put more energy into fighting one another than fighting the enemies on the frontiers.
Stefan Jovanovich writes:
Details, details:
"Romans imagined [the empire] as a collective effort: Senate and people, Rome and her allies, the men and the gods of the city working together." This continued as Rome passed from the Republic to the Caesars, who were kings "even if [Romans] could never bring themselves to call them by that name." It is "a history of remarkable stability. If it was largely true that (as one historian has put it) 'Emperors don't die in bed,' it was also true that the murders of many individual emperors seem to have done little to shake the system itself."
Since "decline and fall" is the current meme, one should hardly be surprised that publishers and their authors want to cash in on the latest craze. (That is all publishers ever do; and authors, poor things, are usually desperate to oblige.) Professor Woolf should have resisted the impulse. He certainly knows better. The "collective effort" he describes is a complete fairy tale. The Empire never even developed a common language; our "classical" education notions are based entirely on the fact that rich people had too know Greek because that was the commercial language of the eastern provinces — which was where the money was. Latin was for the inscriptions on the public buildings and for the official orations and the school examinations but the "common" people continued to speak their own tongues. Even the Army relied on whistles, drums. and flags for its "commands" when it took to the field. This explains why Latin itself became almost instantly obsolete even south of the Rubicon. No one writing about the Hapsburgs, who did manage to keep their own Empire running for a good long while, would ever have offered up such fictions about "court and people, Vienna and her allies, the men and gods of Vienna working together". But, we have enough information to know that the court spoke French in that Holy Roman empire. The beauty of Roman history is that there are so few actual facts that survive that one can make the story whatever one wants it to be.
Jim Sogi writes:
The key is "1500 years". It's not going to fall apart in the next 100, that's for sure.
Gary Rogan writes:

The difference is that they couldn't do state borrowing in anywhere near the same proportion to their GNP as the US can. It also took less than 100 years from the peak, however defined to really difficult times. And as "mr. grain's" article demonstrates in less than 200 years from the peak free people were volunteering for slavery to avoid taxes, an inflation rate of 15,000% was experienced, free employees were essentially made into slaves at their places of work, and women, children, and parents were physically hauled off and abused to get to the tax evaders. All due to overspending and overtaxation.
Also for whatever reason they limited the free grains to a relatively fixed number of people, and the amount was small for quite a long time. Their modern equivalents today with a much more advance education in economics talk about redistribution with such excitement and such lack of concern for where this is all going that would make Nero proud (I mean the part about fiddling while the Rome burned, except they are not fiddling but setting the fires).
Vince Fulco writes:

I am still trying to understand how a society flourishes with reported median family incomes stagnant or below that of a decade ago? And there is no sign the worker is gaining any bargaining power. Sure the govt can artificially tinker with rates reducing the carrying costs but someday existing debt must be paid; at least at the consumer level. It is debt assumption for non-producing overpriced (after debt service costs are added in) consumer goods which will kill this country.
Tim Melvin writes:
I agree with that to a large degree…..crony capitalism at the expense of everyone else is a cancer in any society….the problem is not capitalism exploiting the workers. it is the complex and intertwined relationship of business and government that does us the most harm. Eisenhower was right.
Anonymous adds:
Tim,
I think the malignancy has metastasized much deeper than that, and now sits in a kind of acid bath (the pending "fiscal crisis') where all else is peeled away and we see it clearly (in fact, the fact that people seem to NOT see this clearly is evidence of its metastastization) and it is this: Our society — at every level — is characterized by a desire for more rules, and an exception of those rules for ourselves.
Talking different tax rates is a carve out. The argument that the elderly should get a carve out. The birth control carve out. The government worker's salaries untouchability as a carve out.
How about when the White House issues exemptions to Obamacare?
Affirmative action is a carve out. All corporate socialism is a carve out. Every bill passed by Congress does not apply to them. I call that a carve out!
The white lady's sinus-snort lament, "This is RIDICULOUS!" always pertains to her being denied her attempted exception carve-out to the rules.
That's the cancer. The cure would take a lot more than Mitt Romney, and likely cannot be cured by a single individual.
History doesn't exactly repeat, usually, an incident is followed by another incident of similar cause but differing results and often differing in duration. I don't think we're going into a 1,000 year long dark ages. I think we're racing headlong now to something far more sudden and shocking, and bigger than any one man or political party can purge from our psyches.
Jim Sogi writes:
I used to think the revolution was just around the corner, society was fragile and was about to come apart. Not now. Look at NYC and Sandy: that was an amazing comeback. The recession was bad, but the economy is slowly coming back. Things are not bad now. In the 1940's there was nuclear world war. Japan, Germany, Europe came back. Russia fell apart, but now is back. China killed 10s of millions, but came back strong. People are resilient and social systems are strong. The apocalypse is Hollywood and journalistic bogus hokum ballyhoo.
David Lilienfeld writes:
The same is true of the US post-Civil War. Nothing before or since has had the social and economic impact that that war had. The US is more adaptable than Rome was. As Peter Drucker often observed, the US genius is political.
One of the signposts that Rome was done was when it was no longer able to rely on client states for security. That isn't the case now with the US.
A better paradigm for guidance might be the Persian Empire.
Gary Rogan writes:
I keep coming back to the debt issue, the current size, and the ability and desire by "the powers that be" to accumulate more at an astonishing clip. Four years ago I predicted a debt-driven collapse that Rocky chided me for so much, and while the timeframe now seems indeterminate, what IS the way out without a currency collapse and all that follows in those types of situations? The bond vigilantes are not too concerned, and they know all, but what is it that they see? Can they see far into the future or are they playing musical chairs?
David Lilienfeld adds:
I'm reminded of the comment by Jim Carville, Bill Clinton's political advisor. In a re-incarnated life, he said, he wanted to come back as the bond market. "It can intimidate anyone it wants to."
First consideration, have a customer who is willing to pay. If you have that, you have a business. Without that, you have an idea and not a business.
Second, be willing to amend your plan(s) in whatever fashion in order to accomodate what the customer is looking for.
Third, don't listen to anyone–naysayers, govt regulators or other douchebags– just go, do it.
Jeff Watson writes:
It might be advantageous to consider the possibility of finding a business near bankruptcy and doing a turn around. Failing businesses like pizza and bagel shops and others can often be bought turnkey for pennies on the dollar (the owner is selling equipment before the creditors can attach it), moved to a new location and turned around, or liquidated.
Plenty of people go into business without enough specific knowledge, capital, a business plan, proper help, quality product, or a realistic price list. They compound these mistakes by not watching their pennies, mismanaging inventory, having over optimistic, unrealistic expectations. They also might place too much trust in their employees and not notice what's going out the back door. Many don't realize that running a business is 24/7 and every small detail counts. I've seen small business owners who don't even know their raw material costs or how to figure a gross profit. I've also seen people go into business not knowing the size of the market which can be as deadly in a brick and mortar business as not knowing how much wheat is for sale at any given time.
A further note, speaking of gross profit, if I walk into a small business that is always disorganized, messy, poor sanitation, dirty windows, I would readily make a wager that the business also has a gross profit problem and probably much worse. I am always on the lookout for these types of opportunities, since being a silent partner in a properly managed turnaround situation can be very profitable. It's the ecology of the business world, just like in the markets…the strong eat the weak.
George Coyle asks:
Ralph,
Re: your 1st consideration, I assume you just mean end market demand for whatever it is you are selling. If entrepreneurs waited for the end market demand to cover costs I would imagine the majority of businesses that exist today wouldn't.
Ralph Vince writes:
I mean before you go to sell or market something, find at least one person who tells you, "yes I will buy THAT at THAT price," and tell them you;ll be back with it tomorrow, or whenever. But make the sale, whether you are selling vats of mustard or something that has never been sold before. If you are going to consult — don't go into the consulting business, get a customer to pay you for something. Now you are a consultant. Do not go into business and wait for a sale
– that's doing it backwards.
Vince Fulco writes:
Ralph- the latest craze in the start up world of 20 year olds is developing a minimum viable product. MVP, which is the barest of bare bones app/site/product, gets customers to sign on and then one goes about building out the real infrastructure. Think of fake storefronts with no sides or back walls. Frankly, some of the truth stretching to get paying customers on board makes me conjure up carny barkers. Similar to the HF/FOF world, most experienced business people never, ever, ever want to be the 1st customer. How do you surmount that hurdle?
Vinh Tu writes:
Look at Kickstarter. there's no pretense, really: people are pretty upfront about the fact that they're at a stage where it's mostly a webpage, maybe a prototype or half-baked product. And in some cases people are still willing to kick in the cash.
Vince Fulco adds:
This is a good list for a quick and dirty website idea.
And throw in reveal.js for your funding/customer pitches.
I am reading the excellent book P.J O'Rourke's On The Wealth of Nations. He gives a general introduction to the wealth and then goes chapter by chapter illuminating the relevance for today of Smith's ideas. Four of the fundamental insights that I find helpful in looking at the present are.
1. Consumption is the sole end and purpose of production. This is a nice thing to keep in mind with all the rebuilding after floods and natural disasters.
2. Self interest is good and natural. Incentives matter. People work harder when pursuing their own interests. In the old days, people had to subject their egos and aspirations but in modern times the breakdown of feudalism has allowed people to pursue happiness.
3. The way to increase wealth is through specialization and division of labor. Eveyone has a comparative advantage at some trade or fancy.
4. Trade creates mutual benefit. Bettering the position of one person in a trade invariably tends to better the position of the other person in the trade. Wealth is not a pizza.
If only those who wish to take from one class like the rich and give to another like the middle class would understand these 4 principles, the world would be a much better place.
Vladka Meed, who smuggled weapons into the Warsaw Ghetto and, after improbably surviving the Shoah, made sure we remembered what had happened, has died.
It was my great honor to have met her on a number of occasions. She was the definition of heroism.
A great article about her is here.
I just got back from a week at the Hilton Hawaiian village on Waikiki beach. Upon entering the hotel room for the first time, the phone indicated an "urgent message/package/etc." for us. Dialing the number for said urgent item, no one picks up on the other end after multiple attempts. Maybe by design?
Knowing that barring a national emergency, everyone important can get me on cellphone, email, text or twitter and it being the end of a long journey, I wait until the next day to inquire about it. Since the front desk is jammed, I ask at the concierge. We're given a tote bag of nominal value and then the staffer proceeds to offer us 2 tickets to the hotel luau so long as we are willing to sit through a 90 minute sales presentation on the timeshares in the next building. When did the concierge become a full blown pitchman? "Sheesh", I think, just when I am looking for some peace & relaxation, I experience the first of numerous efforts over the next couple of days to be offered "a piece of the big island". It would seem the whole staff is incentivized to push guests into the process.
Thankfully we had a rental car and escaped to the beautiful and pristine North shore with its great snorkeling and food trucks.
As an aside, we were told that Japanese travelers have slowly stopped coming to the area. I kind of expected as much given what I thought I knew about their economic malaise. Contrary to expectations, the young Japanese 20 somethings still seem flush with disposable income and were partying like rock stars. I guess 2/3 of the people in the restaurants, hiking trails and beaches we visited were Asian with the vast majority Japanese. Relatively hard currency and a foreign destination makes for a raucous time. For those with continental US sensibilities, $16 glasses of Barolo and $20 glasses of mid-range sake gave one pause. Luckily there were some excellent high end beers available. We can definitely recommend Alan Wong's, Orchids and Marukame Udon for a sample of the best Southern Oahu has to offer.
Next time, we'll hit some of the other less touristy islands but it was a great first intro to the region.
I am on Al Arabiya's twitter feed given the likelihood of portions of Arabia/Africa to flare up and potentially affect us. Yesterday, there was a small bombing attack in Bahrain which killed two foreign workers. What was so remarkable about the event was upon linking to the website, the front page had a full on side picture of one of the poor souls who had lost his life. The pic's distance was from no further than 1-2 feet and the lethal and grotesque damage to the victim's chest by the blast was immediately apparent.
It struck me that such gritty, realistic footage would rarely if never be shown by the western media. Is there a huge divide in the way events are homogenized for our citizens by the powers that be while the Middle East experiences the true consequences of war and smaller sporadic conflicts? Perhaps I am harping on the ongoing attempts to keep US citizens small and distanced from reality. Not that the ME is a bastion of individual freedoms & liberties.
What are the popular phrases used in our business. Things like "risk on" and "challenging" and "restructuring". It always amazes me how book value of a company can decrease while its operating earnings go up.
Gary Rogan writes:
"Risk-adjusted returns" and "risk tolerance", which seem highly presumptive.
Vince Fulco writes:
"A rising tide lifts all boats"
"the fed/bernanke put will protect you"
"Fools dance but the greater fool is the one on the sidelines watching them dance…"
"Esp. If they are earning ZIRP"
Pitt T. Maner III writes:
There are two phrases that seem to be in more frequent use lately:
1. "jumping the shark" which has an interesting origin from the "Happy Days" TV show in 1977:
'In its initial usage, it referred to the point in a television program's history when the program had outlived its freshness and viewers had begun to feel that the show's writers were out of new ideas, often after great effort was made to revive interest in the show by the writers, producers, or network.

The usage of "jump the shark" has subsequently broadened beyond television, indicating the moment in its evolution when a brand, design, or creative effort moves beyond the essential qualities that initially defined its success, beyond relevance or recovery.'
and
2. "thrown under the bus" which evidently was first used by sportswriters around the 1990's.

"It's unclear where the phrase came from, but there's no doubting it's having a heyday. There are bus-throw references in the late '90s, mostly in professional sports. (Players who don't get their contracts renewed are often said to get you know what under you know where.) The phrase turns up in politics in 1999, according to a database search, with its maiden voyage courtesy of a press secretary for a candidate for mayor of Philadelphia."

Perhaps in some ways the revived usage of these (and many other) turns of phrase are indicators of overall public sentiment.
Ed writes in:
fiscal cliff, confusing alpha with beta, risk management, proprietary formula, diversify, flight to quality, short japan, market bubble, gold bug, tin foil hat theory, perma-bear, bullish, bearish, front run the fed, market master, trading guru, market cycle, ETF portfolio, bond maven, high frequency trading, flash crash, smart money, front run, market anomaly, wave theory, cash is king, cash is trash, quantitative easing, QE, money printing, wealth effect, hard money, we are bankrupt, offshoring, the 1%, responsible for 5% of NYSE/CME/CBOE volume, carried interest, deep value, momentum trade
One wonders what that interesting personage would say about our inability to defend the Libyan compound and the amazing staged efforts of the militants to overcome 4 or 5 lines of our defense including the charted airline from Tripoli.
Chris Tucker writes:
Upon boarding the shuttle at LaGuardia bound for DCA yesterday I heard a very distinct, deep, German accent coming from the first row of seats, which could only be coming from one person. I looked down and saw Henry Kissinger chatting with his neighbor. For some reason I had forgotten that he was still living and was a bit taken aback. He looked quite old but in good spirits.
Vince Fulco writes:
I am into the early chapters of Lone Survivor, a book written by a Seal Team member re: his early 2000s experiences in Afghanistan. I had no idea how hamstrung the boots on the ground were by rules of engagement (ROE) made thousands and thousands of miles away from the battle. He attributes these unrealistic rules to the direct loss of 3 of his squadmates. It parallels the stories of cruise missile operators with OBL in their sights. Regrettably they were unable to fire unless they received approval from then POTUS Clinton who was more worried about his own selfish pleasure with Ms. Lewinsky.
Where does one learn about the economics of the farming business. I'm curious if there is a good place to read up on a sort of income statement on farming on a per acre basis (averaged across different crop types and soil grades). I'm curious to understand the economics of the business of farming.
Vince Fulco writes:
King Corn is a short and amusing documentary (found on netflix) which documents two college graduates who decide to return home to their grandparents' town in Iowa. They rent an acre of farmland and attempt to grow corn all the while profiling the inputs and costs. Needless to say with no economies of scale they make a pittance netted mostly from govt programs.
Big River was their second movie documenting the amount of pesticides which go into our food supply and the prevalence of odd cancers in farming families; striking more wives than husbands.
Scott Brooks writes:
I wrote this post back in January of 2008…..so it is very dated, but I think it will give you a good primer on the subject of growing and the economics of corn from a ground level. List member, Mike Ott is a MUCH better resource on this subject, but I think this will give you, at least, a decent idea of what's involved in growing and raising corn.
Russ Sears writes:
While not an expert on the subject, my in-law are crop farmers and my paternal Grandparents rental farmed until they passed.
Much of the individual farmer's income statement depends on the type of agreement from the land use. (Rental, share expenses and crops, debt on land, corporate owned, farming own land etc.)
But I believe Scott posted the basics with perhaps a few notes. Property taxes are a big expense for most farmers. Also profit/losses on the value of the land should be considered. Most farmers are asset rich and "cash poor". Often they take out short term loans on the seed and fertilizer. Plus they often have some leverage or debt on the land. They generally keep this to a minimum so they can withstand some shock and long term downturns. (lessons learned from 70's and 80's) Most farmers budget their living expenses They often put off purchasing equipment and new cars/pickup until a good if not great year. Darwinian nature of the business has left a pretty conservative bunch for the individuals who still farm.
They also sometimes leverage to diversify their holdings investing in stocks and bonds.
The average farm owner is generally above 65. But if not often they take second jobs or have the wife work for health benefits. As independent business health insurance can be very high. Social Security and Medicare are also part of the taxes or part of the income depending on age.

"The Waiting Game" By Frank Partnoy is a great read.
How Watching the world's best tennis players at Wimbledon over the next fortnight can help us make better decisions–
This is a very interesting article on beekeeping as it pertains to risk:
Take, for example, their approach toward the "too-big-to-fail" risk our financial sector famously took on. Honeybees have a failsafe preventive for that. It's: "Don't get too big." Hives grow through successive divestures or spin-offs: They swarm. When a colony gets too large, it becomes operationally unwieldy and grossly inefficient and the hive splits. Eventually, risk is spread across many hives and revenue sources in contrast to relying on one big, vulnerable "super-hive" for sustenance."
One notes that all the baseball swings end at the opposite shoulder and usually with the opposite hand holding the bat. That's similar to the way the good one handed backhands are hit and one of the 10 lessons I learned about improving my weak backhand.
One thinks of the palindrome. He fired his kids in the summer of 2008 so he could bear the market down. He took on the Bank of England when he thought that the pound was too high. He often swings for the fences. Even his vulgar former partner liked to go for the fences when he had a profit for the year. The most intelligent thing I've ever read about the former soft commodity trader now a philanthropic fund of funds is that he likes when he's had a loss to ride it all the way up for a profit. There must be something to taking a full follow through to the opposite side that can be quantified in markets between and within.
Anatoly Veltman writes:
The "rubber-band trade" logic went as follows:
1. When I first decided to buy, of course, I was rite, as I'm no fool
2. Mr. Market — as it always should — treated me harshly at first, as I'm often in too early
3. But that's where the key event took place: Market saw my back to the wall, barely holding on and unable to add — but Market was so desperate to buy RIGHT HERE, that it couldn't even wait a tiny bit (for me to throw in the towel and give itself an even better price). Now, that really proves my original idea.
4. Market keeps chasing her up, well past my original entry. That's my chance to turn the tables on Market: now I will front-run them, with little risk to be bullied myself
I found these 10 simple rules on Software Carpentry. There are plenty of juicy bits here for academia/commercial straddlers:
The "Ten Simple Rules" series being run in PLoS Computational Biology has a lot of useful gems. Written by editor-in-chief Philip Bourne and others, the entire collection to date is available as a single PDF, but for those who prefer bite-sized reading, here are ten simple rules for:

- …Starting a Company (PDF)
- …Getting Involved in Your Scientific Community (PDF)
- …Teaching Bioinformatics at the High School Level (PDF)
- …Developing a Short Bioinformatics Training Course (PDF)
- …Getting Help from Online Scientific Communities (PDF)
- …Building and Maintaining a Scientific Reputation (PDF)
- …Providing a Scientific Web Resource (PDF)
- …Getting Ahead as a Computational Biologist in Academia (PDF)
- …Editing Wikipedia (PDF)
- …Organizing a Virtual Conference—Anywhere (PDF)
- …Chairing a Scientific Session (PDF)
- …Choosing between Industry and Academia (PDF)
- …Combining Teaching and Research (PDF)
- …Organizing a Scientific Meeting (PDF)
- …Aspiring Scientists in a Low-Income Country (PDF)
- …Graduate Students (PDF)
- …Doing Your Best Research, According to Hamming (PDF)
- …a Good Poster Presentation (PDF)
- …Making Good Oral Presentations (PDF)
- …a Successful Collaboration (PDF)
- …Selecting a Postdoctoral Position (PDF)
- …Reviewers (PDF)
- …Getting Grants (PDF)
- …Getting Published (PDF) So, what would your ten simple rules for good computational science be?
When I was a kid, my father got the family out of blue-collar South Philadelphia to blue-collar Wildwood, NJ for the entire summer. The beach towns of New Jersey are either nice or tacky, and Wildwood was extremely tacky, with most tackiness related to its boardwalk. When you are at the seashore for the summer, collecting shells wears a little thin, so a friend Buzzy and I got a discarded window screen and would go under the boardwalk just below several pizza shops and shovel sand into the window screen. Patrons reaching into their pockets for coins would regularly drop some through the slats in the boardwalk. A few hours work would produce about two bucks each for Buzzy and I, and that was in the days when a quarter could buy you a slice of pizza.
It was dirty work, but rewarding. And of course the dirt was easily washed off in the ocean. Invariably when one of the other kids would find out about our wealth their comments were, "You guys are sooo lucky!" Luck had nothing to do with it. There was a distribution of coins that would fall through and a lot of work by the harvesters. The same is true of the markets.
Jeff Watson writes:
Bill, your experience reminds me of that failed, but magnificent musical, "Paint Your Wagon" where Clint Eastwood discovers that the gold dust gets spilled on the floor and falls through the cracks. Eastwood, Lee Marvin et al proceed to dig tunnels under the entire town and they collect all of that spilled gold dust. They do extremely well for awhile, until a black swan moment where everything collapses and the entire town caves in. There are many market lessons in this movie. About 2:50 of this video is where Eastwood has his eureka moment.
Vince Fulco writes:
For those who have never been to Chair's Weston office, right next to the Captain's chair is a painting depicting a similar scenario. Not sure if it is a L'Amour story but the gold miner/spec is on the verge of hitting a nice vein while the precariousness of the surroundings become increasingly more apparent. The moment on the razor's edge is caught perfectly.
Just a beautiful piece.

Have you heard of Synergy? It is an open source app that allows use of one keyboard & mouse to move across multiple machines
Leo Jia writes:
Synergy is great. I have been using it across two of my Linux laptops. Very convenient.
The other two nice little open source software I would share are Redshift and Calise. Both are great help to the eyes.

Redshift automatically adjusts screen color temperature according to one's geographical location and time of day.

Calise automatically adjusts screen brightness according to ambient brightness that is obtained from the camera on the computer. This is only needed if one's computer screen doesn't have light sensor.
Quote of the day.
"The weak job report confirms that the US is vulnerable to a European situation that is going from bad to worse" said Mohamed El-Erian, CEO of Pacific Investment. Query. How did they let him out of Harvard with all these self serving, self interested ideas and talking of book.
Gary Rogan writes:
It's an interesting statement in that it's mostly true, or could be, but it distorts the cause and effect and shifts the blame. The weak job report confirms that erratic, Marxist/radical and pro-flexionic policies destroy economies, but as a side effect they do also make economies more vulnerable to external shocks. As to whether it's more important that the US is vulnerable to the European slowdown or the European economies are vulnerable to the insatiable appetite of the US for consuming all available lending capacity in the world (while of course killing themselves at the same time), that's an open question.
Vince Fulco writes:
Perhaps while job tsar, Immelt, found boll weevils in the domestic silos.
The latest Inc. Magazine (June 2012) is probably one of the best magazines I've come across in 12 months in terms of sheer content.
Topics include:
1) Motivating employees (two articles– one takes the novel stance of "What would Churchill do after a demoralizing run of bad results?")
2) Appreciating leader types & their lessons even with highly narcissistic or other unenviable qualities
3) Stories of entrepreneurs bouncing back from tremendous adversity (i.e. ex-cons)
4) the requisite Jim Collins on "secrets" of extraordinary leaders (yes, i know the pitfalls of his work)
All in all, chock full for those trying to grow their (operating) businesses. Great for a long weekend catching up on reading.
The awarding of the trophy to The Artist shows how 100% of voters are tilted towards the "change man". The trophy had to go to the show that had the least attendance during the season to keep man small, and to show how the public is stupid, and how the arbiters in the academy are on a higher plane of significance, a higher aesthetic than you and I.
How long before they all get invited to the Oval, and how consistent with the idea that has the world in its grip, and how bearish for the long term market.
John Tierney, the President of the Old Speculator's Club, writes:
Considering much of Hollywood's output, it's surprising The Artist didn't also capture Best Screen Play….
Victor Niederhoffer adds:
That's funny, Mr. President. But The Academy Awards is in the main a profit making deal which must cost 1.5 million a picture to enter, considering the perks and costs. The 1.5 million for the lowest budget film, The Artist representing a 10% capital contribution has the higher return to that input and is show in to win if it shows how deficient and low brow the public is in its taste. How beautiful to give it to one without talking that went out of style 100 years ago to show how we need redistribution and a raising of the capital gains rate as a solution to our problems.
Vince Fulco writes:
I was discussing a similar matter with someone this weekend re: Gingrich's plan for $2.50 gas. While not focusing on any one political party, what is it about the US citizenry that keeps them accepting (broken) promise after (broken) promise? Thereby guaranteeing they'll stay small.
Pete Earle writes:
I suspect that the GAP's ability, and willingness, to get snookered by political actors and parasitical systems time and time again is the dark side of what, turned over again, is an exceptional ability and willingness to imagine enterprises and undertakings which in many other places would be cast off as unrealistic, insurmountable, or unnecessary.
Essentially, I believe that productive/entrepreneurial optimism is yin to political optimism's yang.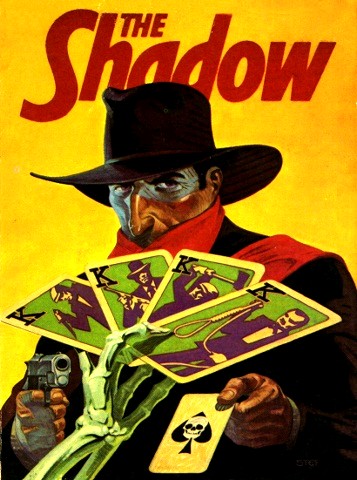 Are we at the point where the street needs volumes back to averages? What will the catalyst be; Israeli saber rattling, Iranian suicide boats, Spanish bank downgrades? Only the shadow knows…
Fred Crossman writes:
Hey Vince, I don't think war events are bearish. How about bad eurozone IP and German ZEW conditions numbers on Tuesday or bad eurozone and German GDP numbers on Wednesday to get the de-coupling crowd thinking again? (disclaimer: I have never been right).
Ken Drees writes:
Yes indeed! Bring a new headline to the fore, raise a signal, blow a horn–anything but the same old boredom.
There was a time when I would sit down and hash out 10, 20 or more "things or scenarios" that could happen to pitch markets off center. Even after thinking quite outside the box, in the box, and on the box–military, financial, political, mother nature, etc. I could never seem to guess right–the markets always had a new one, or a "dumb" one that I thought not an issue. Outside of mental exercise, boning up on geopolitics and such, the benefits of handicapping the unknown catalyst that will jolt the markets seems less important to me. The thing to realize is that something will happen, sit back and enjoy the surprise.
The market lulls us now into its lovely and comfortable bosom of low vol–sleep little specs, sleeeep–it's time to sit up straight, let the cool snowflakes rouse the poppy fragrance from one's nostrils and keep awake.
As now table banter has turned towards a new and safer market, easy returns, low priced protection, 8 weeks of this blissful gentle lifting and stretching will most likely be shattered by something "out of the blue". Apple at 500, facebook getting in while the getting is good–two talking poppies.
"Confidence is suspicion asleep".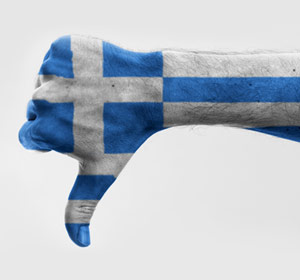 1. It is remarkable to have a streak of 30 consecutive days go by in the SPU's without a move down of 1/2% or so broken like it was on Friday. The way it was broken with an up from open to close after a down open of 1%, yet down on the day is equally remarkable. It shows to me that the recent spate of 15 days with a vix below 20%, and volume below 2 million contracts is causing strains in the underpinning of the market, as there's not enough happening to cause the public to lose as much as it should to keep the wheels of commerce going (although less would seem to be required when the market goes up 15% without a single down day of consequence). It also shows the infinite creativity of the market. One notes also that this is the longest stretch of daily S&P moves without a decline of 0.5% going back at least 15 years.
2. How many times does the market mistress pull out of the hat "Greek Deal Falling Apart" one day and cause massive public selling and then the next– "Greece Parliament Approves Austerity Plan". It's happened about 10 times, and countless billions by the public has been lost. You'd think that the same old overreaction to bad news gambit would not work so many times in a row, but …. we're close to a 50, and I guess anything goes until we get there.
Gary Rogan writes:
I could never figure out why the market (as opposed to some of the participants) is interested in keeping the wheels of commerce turning. It the wheels are not turning, someone other than the public is losing more than their "fair share" to use O's favorite expression, but how does that translate into a market counter-reaction?
Vince Fulco writes:
I am waiting for the deliciously ironic day when our President points to "the markets" as evidence his policies are working. I still haven't heard the Fed's announcement of their estimate of SP fair value as they like the market up, up, up and are releasing so many other targets. Let's call a spade a spade…
A very informative and interesting infographic of the anatomy of good web design.
How is this behavior any different from an inconvenient truth applied to the financial arena: "Treasury Statements Omit Projected TARP Losses, GAO Says".
Victor Niederhoffer comments:
Might this be called the decoy or the perfect lie where you tell a little something about what you did wrong so as to omit the big thing? Galton reported that it was always necessary to cache some very invaluable loot at your hiding place while caching the real loot in the overhead branches of some impenetrable tree. Perhaps someone will recall the name of that impenetrable tree so it can be compared to the decoy. How much have they loaned to the banks e.g. and what is the opportunity cost of that?
Here is an interesting post on Event Processing Thinking by Opher Etzion, a road map for knowledge workers of the future…from an IBM CEP researcher.
The IFTF - Institute for the Future has published a report about future work skills for 2020. This report, summarized in the picture above, identifies six drivers of change in the universe:

1. Extreme longevity
2. Rise of smart machines and systems
3. Computational world
4. New media ecology
5. Superstructured organizations
6. Globally connected world

To cope with them, the study determines that ten skills will be needed:

1. Sense making
2. Social intelligence
3. Novel and adaptive thinking
4. Cross-cultural competency
5. Computational thinking
6. New media literacy
7.Transdiciplinary
8. Design mindset
9. Cognitive load management
10. Virtual collaboration

Some of these terms are not self-explaining, so if you are interested in the details - read the article. It is interesting to see if the educational systems — from kindergarten until university level will change fast enough to cope with future competencies.
Pro horseplayer interviewed in Harvard mag (via this trader's blog). Touches on evolution from Bacon…
Steve Crist On Turf Betting via Stableboy selections:
Twenty years ago, if you made your own speed figures [a method of standardizing horses' running times for comparison, popularized by noted handicapper and Washington Post columnist Andrew Beyer '65] and followed horseracing closely, you had a real edge over the majority of the public. But now, so many of the bad gamblers–the people who should be pulling handles on slot machines–have left racing for casinos that one of the great regrets of current horseplayers is: 'Where did all the suckers go?' You want to be betting against people who are betting based on colors and jockeys and hunches. -from Harvard Magazine article "Horseplayer extroardinaire"
Who's the sucker in the markets today?
A new book from a University of Toronto Professor takes a look at the 'silo' managers and how it has ruined capitalism…
For newer SLers, the silo was a figurative term used by the Chair for Jack Welch's honey pot as some buysiders call it.
This may be elementary for some but I happened to watch a video from October's Defcon conference last night and a presenter made an extremely persuasive argument for two factor password authentication. Gmail gives it away for free and I have been using for 6 months without a hitch. Something for list members to seriously consider in their business practices. While its a little irreverent, as defcon folks can be, the security pro reminded listeners multiple times that the Chinese are developing some of the most powerful systems in the world and even 6-8 digit passwords are not safe.
Is the EU end game near or will they be next year's business as often happens. moving August biz into the Fall? I'm trying to discern the real crisis intensifying vs. institutions, I'm just not willing to hold any new paper for YE marks making things look worse than they seem. I noticed Belgian 3M paper moved from ~1.4% to ~3% after only 1 year without an elected govt in place.
Today was a first ever for up, up, and up, and up, reasonably defined. With this 1 or 2% magnitudes. Amazing.
Like a stone wall, the stolid Germans are ready to sacrifice for the good of the over lords + or - at the round number of 6000.
Vince Fulco adds:
Negative news couldn't make a dent for long; does that mean teflon conditions till Thanksgiving? Not likely.
Russ Sears writes:
Pardon the talk of politicians, but the count is two days in a row that prime ministers have announced their resignation and the market moved up.
At this rate one wonders how high the Dow would go if every day a member of Congress would announce their retirement.

Aussie economist discusses economists influencing Minsky.
Behavioral Finance Lecture 10: Minsky's Financial Instability Hypothesis via Steve Keen's Debtwatch by Steve Keen on 10/30/11
In the first half of this lecture, I discuss the economists who influenced Minsky–Marx, Fisher, Schumpeter and Keynes–as a prelude to outlining Minsky's Financial Instability Hypothesis. (PPT File: Debtwatch Subscribers ; CfESI Members )
Having outlined Minsky's Financial Instability Hypothesis, I explain the mathematical model I developed of it, on the foundation of Richard Goodwin's "Growth Cycle" model of capitalism. (PPT File: Debtwatch Subscribers ; CfESI Members ).
Quick 2 minute video
Hats off to Mr. Lack.
Vince Fulco comments:

I have always thought race car drivers professionalism and grit have been terribly under appreciated. Growing up I was partial to the European racing scene (formal courses and rally events). To think one has to stay constantly focused at great speed while riding in an extremely noisy environment (no insulation) and sometimes arm's length from the engine and transmission belting out tremendous amounts of heat (wearing nomex fire retardant suits/underwear) while constantly strategizing makes trading seem downright easy in comparison.
I remember a story about Porsche's Derek Bell (as I recall) who was in the final laps of the 24 Hours of Lemans when his transmission started to fail losing grip with its gears. On his last visit to the pits, someone got the crazy idea to pour a can of Coke into the transmission tunnel giving it just enough stickiness to make it through the race. Not sure if their version of urban legend but amusing nonetheless.
Allow me to bring your attention this article:
"The Psychology of Music and the tuneR package" by John Myles White, which deals with both the R programming language and music, two favorite subjects of mine.
I call your attention to this article:
Risk on the rise as political leaders give in to mob rule
By Ray Dalio, President, Bridgewater Asssociates Inc.
http://www.ft.com/intl/cms/s/0/ed4439d4-fbeb-11e0-9283-00144feab49a.html
[link requires registration]
Highlights:
We are in the midst of a deleveraging, we are nearly out of [fiscal and monetary] ammunition and we are at each other's throats. … being at each other's throats is our biggest problem.
[In such situations ] frustrations increase, the established ways of doing things come under attack and frustrations over the ineffectiveness of government creates the perceived need for someone to gain control of the mess. Plato spoke of this dynamic. It was the reason Hitler was elected in 1933.
Matthew adds:
Mr. Dalio recently appeared on Charlie Rose . [37 minutes].
Tim Melvin writes:
This much publicity is inevitably followed by "bad things".
Philip J. McDonnell comments:
I agree with Tim. The tone of Mr. Dalio's screed is strongly doom and gloom.
I am guessing he is bullish though because he urges cooperative action.
Are HFTs like insider traders? Insiders have an edge because they know nonpublic information about their businesses. What edge do high frequency traders have? Do their fleeting orders that are pulled within milliseconds give them unique insight into order flow?
Victor Niederhoffer comments:
No. It gives them the insight to earn the bid asked spread which specialists used to earn and prevents others from doing the same. See Niederhoffer and Osborne on this point jasa 1966.
Vince Fulco comments:

HFT machines and their algorithms, competing fiercely amongst themselves to be the point of the cathode (bid, the electron receiver) and the anode (ask, the supply of electrons) across which a trade sparks, make it possible for a market order in size to be executed within the public bid-asked spread, which, in stocks is a penny. That means if the bid is 42.12 and the ask is 42.13, a buy order will likely be filled at 42.127566.
Compare to not too long ago when the minimum increment was a sixteenth (six and a quarter pennies) and before that an eighth (twelve and a half pennies.) As long as we aren't competing to be market makers, we the trading and investing public have benefitted from the machines duking it out in milliseconds and micropoints to sell at the ask and buy at the bid. It has narrowed the spread, speeded up executions, and facilitated ever larger trades which do not disturb the price.
This increased mechanical competition provides depth, though it is much less visible depth because the machines can flash in and yank bids and offers faster than the message can travel from your retina to your lizard brain. The supposed lack of depth is simply because the depth has gone stealth. It is there.
The franchises available to humans to make the market are gone are will be in the liquid equities markets. The machines have taken over. Our edges in humans, while they last, must span larger time scales.
anonymous writes:
This just seems like a better adaptation, right?
At least in stocks, the order book is locked until the order executes, and so there is no way to get into the book ahead of anyone else to provide liquidity for an order as it execute. Similarly, there is no front running possible as the order book is closed.
The NYSE Specialists saw the orders first and made the quotes, and so had an 'unfair' edge. Otoh, they had to buy on zero or minus ticks unlike the HFT guys who can take stock.
As an aside, I assume that much of the price spikyness is is HFT (generation something) gunning against each other.
Phil McDonnell adds:
The edge they have is that their co-located servers get to see your order 30 milliseconds before it becomes marketable. This allows them to front run orders with a fast acting algorithm. Their orders are acted upon instantly but not yours. In effect they get a 30 ms option on your order.
The opportunity is very similar to the wire scam in The Sting where the results of the track races are delayed so that the scammers can appear to be picking winners.
Jim Lackey writes:
I bid for 5,000 shares of a nazzy stock during lunch and watched the HFT gone wild. When ESRX was pre split and over 100 a share I fooled with it at lunch one day last summer of 2010. It's exactly like us back in the day watching instinet bids and offers and we soes the market makers. Problem is or the unknowing if they can see your market order (even if limit to take the offer) 1 millisecond before it goes public the HFT can take the offer and then be the next higher offer and make a cent or as Gibbons says 1/10th of a cent. That was flash orders that are supposedly banned but who the Hades knows.
However, if you know there is nothing in the dark pool throw a market order up for as little as 500 shares and watch them take it up .125 or .25 cents and right back down. It didn't upset me much but it was funny as back in the day the spreads on those stocks were always .25 and the 1/8th for the most liquid. Order handling rules of 1997 changed the game so market makers couldn't make a living they quit became day traders the bubble hit there were no adults in the nazz and well, you saw what happened.
Opposite was the 666 lows and flash crashes.
That isn't an edge we had that with ISLD exchange 13 years ago. First in line is no big deal, that is playing low or high tick of the day and or trying to take offers just as you know it's about to take off. We all operate on scales and if your no filled at all or enough it's because you were wrong not because your last in line for the penny or the 1/4 on the futures. Co location is the last thing I worry about. Even if you hide your orders or use limits at the offer prices or even above where your scale would be I do fear shortly the order sniffers would make my bid thru the ask the bid by the millisecond it takes my order to go from my machine in Nashville to the CME. Then see my order codes and say wow this lack is on the ball today and I go to buy 5es and they buy 50,000…
Yes that was a joke.
anonymous writes:
Hi Phil,
As I understand it, if I send an order to NYSE, my order posts to the NYSE book, and if it is marketable, the book is frozen (no new orders into the book) until my order becomes unmarketable. Are you saying that participants other than DMM's can see my order before it gets into the NYSE book? If so, I am headed to OWS.
Thanks! Jared
Tradercraft writes:
They simply see and can react to bids and offers more quickly. If you put in a bid to buy at 15.23, they will bid 15.232. You pull yours out, and they pull theirs. You can't compete with them at the sparking tip of the arc gap. They make their money by making the market, so the competition is to be the just-highest bid, and the just-lowest ask. They pocket the spread. Outside pay the spread. That is life in the markets.
Vince Fulco comments:
Trade flow for all non-HFTs gets screwed up. Inevitably you have to bid much smaller and with wider scales lessening the chance of a full fill. HFTs exist for no other reason than to goad one to pay up.
Jim Lackey adds:
I am not going to argue with time and sales whether or not HFT adds or takes liquidity for that second. However all day long they are simply market makers or short term scalpers, so at some point they add liquidity back.
Look at it this way, if a HFT decides to front run and buy and that next second the euro drops and the algoes whack all the bids then HFT is now a seller, which is good for us if we are looking to buy 5-50 or 5 hours later at lower prices. It's only bad when I am not long and we rise or I am long and it's a dramatic last hour decline. How you, me, and traders vs. investors scale is a function of the magnitude of ranges, day change/velocity and margin/firepower at the end of start of runs.
If you want my vote to kill off HFT or triple levered ETF's I say start with the ETF's first. What difference is it to me if its GSCO MLCO, Floorbrokers or HFT trying to rip me off? Yet the Triple nippled ETF's that are used to get around margin rules now make the stock it self a derivative of a ETF or an Index.
In a way its as wacky as that ABX intex or other mumbo that at first was a design to help and hedge a market and became a weapon. CDS ETF's all that off the book. Makes being a bookie a tough game…for what good reason? People gave up on the game as its so rigged now we have 5-10% air pockets in the entire US stock market. Kinda silly…
Anton Johnson adds:
Will the evolutionary terminus be that the pride of once cooperative machines turn on each other once their prey is pressured to extinction, or will there be equilibrium where the apex predators maintain both population and stress levels that permit sufficient sustenance for their prey to coexist?
Gibbons Burke comments:
They are doing that now. There are algorithms that are designed to exploit the patterns of the other algorithms. There are all sorts of games being played at the millisecond level which are predatory in nature, and adaptive.
For those who might not be on r-project type lists and have an interest in the R programming language. Source: Revolutions blog .
(Contributing blogger Joseph Rickert reports from the Stanford University Statistics Seminar series - ed.)
A Work of Art: Efron on Bayesian Inference via Revolutions by Joseph Rickert on 10/6/11

Stanford University is very gracious about letting the general public attend many university events. Yesterday, it caught my eye that Bradley Efron was going to speak on Bayesian inference and the parametric bootstrap at the weekly Statistics seminar. So, since the free shuttle that goes to the Stanford quad practically stops at Revolution's front door, I got my self down there to find a standing room only crowd of Stanford faculty and students. Rob Tibshirani, a student of Efron's, did his best to give Efron a hard time in a humorous introduction, but he didn't stand a chance against Efron's quick, dry wit.

Exploring the relationship between Frequentist and Bayesian thinking has been one of Efron's lifelong grand themes. In this talk, he used an early paper of Fisher's and an under appreciated paper from Newton and Raftery to show how importance sampling is a computationally efficient alternative to MCMC for certain classes of problems and to explore the link between Jeffrey's priors and frequentist estimates. Efron's presentation was a masterpiece. His talk was tight, meticulously prepared and delivered with an effortless grace that facilitated the illusion that even the most dense among us could follow the details. It was like having the company of a master painter on a leisurely Sunday visit to the museum: here expounding theory and there telling an anecdote about a the painter, or discussing some fine point of technique.

One goal of this talk was to demonstrate how one could go about estimating the frequentist properties of Bayesian estimates. Towards the conclusion, Efron remarked that if you have a real prior, even if its only in your head, then your analysis stands on its own, but if you are going to use an uninformative prior then you ought to check your results with frequentist methods.

For the R enthusiasts in the crowd a small surprise came on slide 22. When Efron got to the first line of this slide he paused to remark on the mixed notation, and pointed out that two of the inventors of the new notation were in attendance (Chambers and Hastie). I have been saying for some time now that the R language facilitates statistical thought. Now, I have some evidence.
Since the Fed Head expressed great satisfaction with asset inflation through the capital markets, particularly stocks, just a short time ago, surely he can't throw his theory and intervention(s) out of the window so soon? Blunt instrument indeed.
Kim Zussman comments:
BBQ phase change from warming the corporate economy to juicing the protesters and the electorate.
Besides what we already know, how much of the need for all relevant parties to keep an unlevered book headed into quarter end is there for balance sheet purposes? The bulge bracket firms are not in a position to bulk up their books, n'est-ce pas?
I am sitting here thinking about how when there is an attractive massage therapist at a poignant family occasion, she will invariably say to the chief poignancy, "I have a very special session for you so let us make an appointment". Or when you get the other something very especially nice and the other says, "You deserve a great reward for this. I'll be looking forward to seeing you tonight," I can just hear the market mistress saying to one of her guests yesterday: "Well, thanks much for coming today. I am going to dig into my bag of tricks and come up with something very special today. First, I am going to go up, up, and up, for the third day in a row. And then—ha. Just when all the weak shorts who were so steadfast that things were going to the dogs last week have given up—- then I'm going to take it down a fast 2 % and kill everyone sort of like I did last Thursday when I took it down 3% in the last half hour. And the beautiful fun part of it is that I'm going to wait until the last possible minute or two like 3:20 to do it. Abandon all hope, ye who dare to doubt me".
Vince Fulco writes:
I like to call these "something for everyone days". The strength and conviction of the n-day move trend players disappears like flash paper.
Ken Drees adds:
And it did the trick just well enough below 121 SPY downtrend line to beat the profit takers and upturn the new shorters who were waiting to deploy at that level–so the technicians were thrown to the ground as well.
Well done–finishing the day in no man's land, mid range, everyone edgy.
As a golfer the Speaker of the House is clearly Lee Trevino. He is the only one of our present leaders who comes from "the people" - i.e. the vast majority whose families had little, if any, capital. Cantor, Pelosi, Reid and Obama all has the rough places in their upbringings made smooth by money and influence. Let's leave aside the question of the substance of the present political debate. What choice do we have when you consider that a 2% across-the-board cut in the current expenditures of the Federal government would be scored by the "non-partisan Congressional Budget Office" as a "Cut of $13 to $14 trillion". It seems to me that Boehner has successfully portrayed himself as someone who is barely hanging onto control of his caucus and that the Democrats will have to take whatever he proposes - even if it leaves the matters of the Debt and the Deficits to come up again next year during the election season.
"I'm going to win so much money this year, my caddie will make the top twenty money winner's list."
Gary Rogan writes:
I don't think it's easy to deduce what Boehner's real goal is. He has been recently accused by serious people in engaging in a charade to not really cut spending but to appear eager to do so. In this line of thought, this charade involves a pretend tug of war between his plan and Reid's. I don't really know whose side he is on or what his game is. If anyone knows, please post. I do think that the participants have differing goals, to some degree, but the overall framing is a complete con.
Vince Fulco writes:
So with this intensifying impasse, how do both groups walk away saving face and claiming victory? I guess only in the political world can one fool themselves that that can be done. Next few days should be rich with opportunities…
Kim Zussman adds:
see: Brinkmanship
Gary Rogan replies:
Clearly the resolution is not predictable in any meaningful sense by those without the maximum access to information, and probably not even by those with it. Even the simplest game of chicken ends in three possible ways, and this game is more like a game where hundreds of participants are racing along multiple highways towards the center of the city, where the center is marked by a huge piece of concrete. If anyone hits the concrete, they all lose. While on the highway, they have to keep moving at roughly the same speed (assuming the distances are similar). They can swerve individually, or keep moving. There are no other choices. The game is complicated by the following:
-In this game, unlike an actual collision nobody dies even when they all lose. So the stakes for each participant are lower.
-Some participants believe that they can actually gain if the "loss" occurs.
-The stakes are also very different for each individual participant and are not fully known to the outside observers.
-Each participant may be communicating with any number of other participants, again not fully observable.
-The participants are forming fluid coalitions not fully observable by the outside observers via multiple communications channels.
-Many of the participants are in constant communication with multiple outside stakeholders who have enormous stakes in the outcome, and variable ability to influence the participants. All participants can hear the "roar of the crowd".
-Some of the participants are engaged in very public communication to the outside world through varying media channels. A large percentage of the participants are engaged in trying to misrepresent the pressures they are feeling and their real estimates of both the chances of the loss occurring and its consequences.
-There are points gained by having the "right" reason for not to swerving. The scoring is done both in real time and many months after the game is over. Observers can materially hurt the participant in a number of ways months after the race.
-There are points for appearing cooperative and there are also point for appearing uncooperative. Different observers have different rules, and they are unclear.
-The observers are under constant barrage by the media trying to shape their opinions about the race.
-Some participants took a pledge to never swerve under any circumstances.
-There are multiple disagreements about the distance to the center.
-"Losing" or "winning" without the right side-agreement will eventually result in the whole city being nuked (again figuratively, because nobody except a few unfortunate observers really dies, but many suffer a great deal of discomfort).
I can go on for a while, but I am not really shedding any light other than illustrating that trying to predict an outcome of something like this is futile. It's much more complicated than the Cuban missile crisis. On a side note, the Cuban missile crisis could have resulted in the nuclear war through a little known sequence of events when the captain of a severely damaged Russian submarine under extreme stress from almost unimaginably horrible environment inside the submarine and being pursued and bombarded by the Americans with training depth charges, and with the submarine secretly equipped with a nuclear-tipped torpedo was ready to order for that torpedo to be launched. He was talked out of it by a single member of the crew. It's the little known things that count.
What higher purpose is involved in all the news about Greece? How does it help the flexions? And how does it make man small? The answer must lie somewhere related to these last two.
Vince Fulco writes:
1) "Only Govt has the answers…"
2) The powers that be must deliver bad medicine (aka taxes) regardless of one's individual responsibility/frugality/discretion/smarts.
3) Overcomplication hides the truth as long as possible.
4) Suffering should be shared by the masses, prosperity obtained/retained by the sharpies
Jeff Rollert comments:
Actually, I see the flexions losing control. The public has tasted information freedom. They won't give it up easily. If Greece says "No" then their world changes rapidly. In my circle, the banks are "reaching out in the community" with ever greater frequency. Yet, consumers interest in their products is waning, except at the mid/mega cap level and gov't.
Dylan Distasio replies:
Jeff, can you elaborate on what you mean by information freedom, specifically in reference to the Greek situation?
I think some of the flexions have already profited in the first round of the Greek bailout by offloading bad debt to the ECB from the private sector when the ECB agreed to take it. I'm sure the other ones tied up with the IMF have a strong incentive to make the Greeks take their medicine.
I don't see how the Euro will survive this situation long term. It is very unlikely that Greece's economy is going to improve enough to meet these payments especially with a Draconian austerity plan. All this new bailout is doing is delaying what appears to be the inevitable. It might take another year or two for the pain to become insurmountable for the ECB and Germany/France, but they will eventually be forced to stop throwing good money after bad. The Euro is a flawed currency and there was no exit plan built into it. Greece, Spain, Portugal, and Ireland all need to devalue their currencies to one degree or another and are unable to. This situation is untenable.
Things fall apart; the centre cannot hold;
Mere anarchy is loosed upon the world,
The blood-dimmed tide is loosed, and everywhere
The ceremony of innocence is drowned;
The best lack all conviction, while the worst
Are full of passionate intensity.
Ralph Vince writes:
I agree with all except it "it could get real ugly part." Not that I don;t think the possibility exists, but my analysis leads me to believe we are on the brink of gigantic, unprecendented economic growth in America, that we are rounding the turn, given a trough of some sort around 2014-2015, things REALLY take off after that.
And as we saw with China post-Tiananmen, nothing quells the masses like economic growth.
This is an extremely sophisticated society that, in the main, on the level of the individual, produces, despite their governement. In the main, Americans are quite peaceful, self-organizing, self-reliant people when need be. The seeds of pare-to-the-bone efficiency are in place here like nowhere else, the technological advantages now in place and as-yet unfelt — a catalyst need only emerge. The amount of available capital, so desperate now for a return, will be the second great biblical flood.
Talk to the younger crowd, and you see they isotropically have little faith in the future, little appetite for risk. They aren;t going to all be right. We re in the prime years to push all of our chips as individuals out onto the table.
Stefan Jovanovich writes:
I share Ralph's optimism about future returns in what the old men with canes would have called "sound securities". If I had the energy for it and did not still live in California (aka PIGS West), I would be buying and managing as many small businesses as I did 20 and 30 years ago. I don't find the absence of "faith in the future" among young people to be as alarming as Ralph does; I don't remember even thinking about the future when I was 15 and 20 and 25, and the young people I now meet who "have a plan" are basing their projections on what they have learned in school, not their dreams. The others - who are properly cynical about school - understand that their fate is largely at the hands of the marketplace. But they are not scared. Quite the contrary. They seem to be far more comfortable with risk and uncertainty than my generation ever was and still is (we seemed to think we had the divine right to complain and receive whatever medications were available to escape from the pains of actual life.) I think intelligent young people now understand the difference between risk (doing potentially dangerous things that require skill and practice to avoid harm) and the arrogance that comes from ignorance. Extreme sports have never been more popular; but Lack's kids and others are sensible enough to wear helmets voluntarily. The kids are all right.
Having just returned from a 3 day mini-vacation in Chi-town, I dare say they have superseded NYC in terms of things to see and do in a compact space. Within about a 10 block radius, one can enjoy the Art Institute, the Cultural Center (hand painted Ghanese movie posters, the largest Tiffany glass dome in the country and a US Veteran's Art show all under one roof), the Fields Natl History Museum, the Aquarium, the Planetarium and an architectural boat tour off of Navy Pier. Absolutely perfect for a visit with a short stay. Lastly, check out Le Colonial on Rush Street, French-Vietnamese cooking which has moved up my list of best places in the US. Wanted to try every single thing on the menu; they were that novel and interesting. As down as I am on IL about their politics/tax schemes, kudos for an extraordinary sightseeing experience.
Tune in, Turn On, Drop Out– The Start Up Genome Project:
"Max and his partners interviewed and analyzed over 650 early-stage Internet startups. Today they released the first Startup Genome Report— a 67 page in-depth analysis on what makes early-stage Internet startups successful."
What % of NBA games these days are won by the team that puts in the first point, and can this be generalized to markets?
Jeff Watson writes:
My grandfather used to tell me that a fist fight among boys was usually won by the kid who got in (not threw) the first punch. As an aside, I wonder if markets are susceptible to rhetorical sucker punches?
Russ Sears writes:
In distance racing it is the opposite. You do not want to be out front at the start. This is especially true at High School races and at the big road races. Too much adrenalin spent at the beginning will waste it. The amount of aggression used at the start, may vary from sport to sport. But might I suggest that one on one sports or team against teams are different than sports like running or poker and trading where it is not just about beating the guy closest too you. You don't want to crush your opponent but use them or propel you to the front.
On the other hand you must be watching for signs they can hold the pace. Exhaustion can be contagious if the pacer slows, all follow. Plus you must have confidence in your plan and stick to it. Do you beat all with a kick or do you win with a blistering last mile?
Having thousands chasing you can be a rush, but it is also very draining to wear the target on your back. You take the wind hardest without any wind blocks and you are also wasting mental energy setting the pace.
What I think all the comments below suggest is there are really 2 questions you need to ask yourself…How aggressive do you want to be at the start? And the second one is how intimidating should you be?
As Scott implies below, thugs will nip at you until they know you are or are not armed. But to answer these 2 questions in most civilized matter, you have to know yourself; be confident in your capabilities and and equally realistic about your limitations.
In racing, poker and trading, patience is the key. Be aggressive when you truly have the edge. Believe in yourself enough to wait for that edge.
What may be more fruitful questions are: what are the signs that the opponent has started too fast? And what are the signs that they are exhausted?
A Mr. T.C responds:
I spent years running, and I choose to disagree a bit. I don't know what type of resume is required, but I did manage two state championships and posted a 4:12 mile time in college.
Going out first doesn't always mean having to go out fast. Runners settle in as soon as someone takes the lead, whether it be track or cross country. If you can use just a quick burst at the beginning to get the lead, you can then set the pace you need in order to win. If it buries others, then great, but if you not, then you know what you have in terms of a kick when it comes to the finish because you set the pace.
Losing stinks, but there is nothing worse than losing and still having something left in the tank. That can happen if you let someone else set the pace, and you can't outkick them. Why? Because they set a pace knowing they could still have a strong finish. Yes, there are rabbits, but they are pretty easy to ferret out. They sprint out too far, too far, plus in any race you should have a pretty good idea of who your competition is not just who are the participants are. The wind is a factor, but only when the wind is actually a factor. Giving yourself some distance gives those behind you no benefit. They will hit the same wind. The idea of having to chase someone down can be tiring, and mentally it can crush you if you catch them, then they pull away.
The real key is any race with hills. A leader can really stretch a lead on the hills. It is where races are won and lost. I can tell you from experience, you do not want to be chasing on a hill nor do you want someone else to set your pace on a hill. If you have the discipline then being in front means you do not have to catch anyone else, and you merely only have to run the race. The same race you've trained for day in and day out. The same race you've run in your head so many times.
When I was good (and believe me when I say I am not good anymore), there was a span of 12 races that I did not lose (it was the 800m for those that care). In that time, I did not even trail a single lap. My first loss came when I altered strategy and ran with the pack. Through a combination of injury and mental roadblocks, I didn't win again after that…until the 4:12 road mile in which I never trailed. It is rarely about adrenalin. It is about preparation, planning, and running your race. And no, for some, it isn't from the front, but for others, they become almost unbeatable if you give them even an inch.
Russ Sears responds:
Yes, there definitely are times to be the front runner. If you are better than everyone in the field and know it, taking the lead, pushing the pace is the way to go. Winning 8 races in a row shows that you had out grown your competition which does happen in high school and college. But as you imply, if a rabbit sprints to the lead let them go. The goal is not to win the first 100 meter, but the race.
A 4:12 mile would never have happened without preparation, planning and running your race, but also a personal record also never happens without digging deeper and find something extra within yourself at the end. As a 2:58 1200 meter runner, but only a 4:05 miler; I did not have a kick. So I understand that often you do not want to leave it down to the last 100 meter and you beat them when you can. But having to lead from start to finish sets yourself up for mental roadblocks in tough races.
Finally, I must disagree somewhat about the hills. If you are clearly better than your competition then the hills may further show this. But if your competition is equal or slightly better than you, extra resistance of the hills prevent you from putting too much distance between you.
On my hill workouts, I would practice relaxing at the punishing pace up a hill. In a race I would let my equal push trying to get away but near the top when the heart rates are at the highest, I take the lead. After the peak I then tried to stretch the lead on the level or down hill parts.
As a high school coach, kids would often think that we did hill work so we could beat the competition on the hills. So they would try to demolish the competition on the hills. But I would tell them it was to withstand the hills, and learn to relax while still giving the most effort, so that you can beat them when they are hurting the most. It is like buying the dips or taking out the cane.
Sam Marx writes:
4:05 is very impressive.
The greatest mile race I ever saw was Roger Bannister defeating John Landy at the Empire Games in the early 50s. For those of you unfamiliar with these names, etc., Bannister, of England, was the first one to run the mile in under 4 minutes, a major athletic feat at the time. John Landy, an Australian, broke Bannister's record shortly thereafter.
The two greatest milers in the world, both of English background, by a strange quirk of scheduling would then shortly meet thereafter and compete at the Empire Games.
In their race, Landy had the lead on the 4th lap going around the turn and looked over his left shoulder for Bannister. As Landy was looking, Bannister darted past him on the right took the lead for the last 100 yds and won.
It was the first time two men ran the mile in the same race in under 4 minutes or the first time anyone ran the mile in under 4 minutes and lost.
Maybe the film clip is on the net. An exciting race to watch and historic.
Russ Sears adds:
The distance runners are posting some incredible times. Granted the Boston marathon was wind aided point to point course, but simply amazing.
Thimes remained flat and perhaps a bit slower from 1985-1994 then times started dropping again.
Some of it is in the new training methods, some is due to the coaching available to most that show a promise, some is due to more ways to make a living while still coming up the ranks, and some may be due to the drugs available, but I suspect many of the best are clean, and those that aren't add motivation.
Jay Pasch writes:
Jeff, quite the interesting post as my father coached the same thing, and being small in stature, that it's not the size of the dog in the fight but the fight in the dog, and to work in tight, inside, where you have the advantage.
Scott Brooks writes:
Having grown up in a "rough" neighborhood and in light of the fact that I've been stabbed 3 times, I have always found that the best course of action was to avoid the fight at almost any cost.
I learned early on in life that there are "guys" out there who don't see the world the way 99% of the people do. They don't feel pain or fear like like 99% of the world. They are capable of a level of brutality and violence that is, quite simply, mind boggling. The way they fight and the things they are willing to do to their opponent in a fight is truly scary. They win fights because they are willing to go to a level of violence that 99% of the people in the world are not willing to escalate too.
My brother and three of uncles were "those guys". I witnessed them do things in fights that was truly stunning. My uncles grew up in one of the worst toughest neighborhoods in St. Louis. They were, hands down, the toughest guys in that neighborhood….no one was a close second to them. Two of these uncles were only a 2 - 5 years older than me.
I remember one time when I was around 12 years old, I was over at my grandmothers house visiting. I was playing down the street from her house when these 4 guys came up to me and started to "accost" me. They surrounded me, started shoving me around and telling me to give them my money, and that they were going to beat the $#!% out of me. Basically, I think they picked on me because they didn't recognize me (they left the rest of the guys I was playing with alone….all of whom were from the neighborhood). One of the thugs asked me what I was doing in their neighborhood and I told them I was visiting my grandma. They kept picking on me. I was really scared and my mind was racing as they were starting "the process" of beating me up. It was then that a possible way out of this situation occurred to me. I asked the guys if they knew my uncles. They, of course, didn't care about knowing my uncles. So I said, you don't know my uncles, Mark and Kerry?
The next moment became frozen in time. You could have heard a pin drop. They immediately stopped shoving me around and all they stood perfectly still, first staring at me with a shocked look on their face, then their eyes began to dart from side to side looking at each other with the same stunned look on their face.
They immediately began to back peddle. They became my best friends and let me know that they were just joking around and were just messing with me. They said they were good friends with Mark and Kerry and that there was no reason to tell either of them. The "fear" in their eyes and their body language was as visible as lava pouring out of an erupting volcano. The mere mention of the names "Mark and Kerry" was like flipping on a light switch in a dark room. These guys who were just getting ready to steal my money and beat me up, who quickly became my friends, were now really anxious to leave the area as quickly as possible.
What happened next was really interesting.
When I saw my uncle Mark later in the day, I told him what had happened. He asked me to describe the guys who tried to mug me. Mark knew exactly who the guys were. Mark told me to stay at the house and he left. He returned some time later with bloody knuckles. He said he took care of the problem and that no one in the neighborhood would ever bother me again.
He was right. I was never bothered again. I saw those guys a few times after that. They not only never bothered me, they were semi-pleasant, while at the same time trying to get away from me as quickly as possible.
Between the level of violence that my uncles, my brother were capable of administering, I have decided that avoiding a fight is always the best policy….why take a chance on running into someone like my brother or uncles.
And anyway, even if you get into a fight and whip the other guys butt, if lands one good punch, you'll be laying in bed for the next week saying to yourself, "yeah, I won that fight, but man oh man, does my broken nose really hurt".
Call me a wuss if you want, but know this: I've been in more fights than most and had my butt WHUPPED by numerous people……and I never enjoyed any of them. I'll take "avoid" over fight any day of the week.
Sam Marx writes:
I grew up in the Weequahic section of Newark NJ, in the '40's (popularized in Phillip Roth's books).
We didn't fight we sued.
Steve Ellison writes:
I find it nearly impossible to literally score the first point in the market because of the bid-ask spread. If I hit the ask, chances are the next transaction will hit the bid. If I have a limit order to buy, it will not be filled unless the price is going lower. The best I can hope for is the analogy Mr. Sogi once made to a football play: the quarterback always has to retreat a few steps from the line of scrimmage to start the play. Similarly, the strategy on a hockey face-off is to draw the puck back to the defensemen so they can establish puck control and start a play.
Vince Fulco writes:
I often dream of being in the inner circle particularly under the scenarios of a nice outsized move off the O/N lows before the cash session. Then cash opens, declines all of 1/2 pt quickly, stops on a dime then zooms higher doubling the overall move.
Steve Ellison writes:
There are interesting parallels to the three choices for commerce posited by William J. Bernstein in his book A Splendid Exchange: trade, raid, or protect.
Probability distributions have a surprising number of inter-connections . A dashed line in the chart below indicates an approximate (limit) relationship between two distribution families. A solid line indicates an exact relationship: special case, sum, or transformation.
Click on a distribution for the parameterization of that distribution. Click on an arrow for details on the relationship represented by the arrow. Other diagrams on this site:

Conjugate prior relationships Modes of convergence Gamma and related function identities Special function diagram Bessel function relationships

Follow @ProbFact on Twitter to get one probability fact per day, such as the relationships on this diagram.
Read more on this topic here.
A while back, someone asked about the value of doing nothing. I had two positions on going into this morning - short S&P, and short natural gas. Had I not turned on a computer today, I would have made enough money to forgive many a sin of the first quarter. As it is, I ended the day breaking even when I had started out being significantly short two markets that gapped in my favour and then later basically went over a cliff. I won't go into the gory details of what and why I traded - nor share my feelings - but I'm pretty convinced that I'm going to have to hire a guy with a gun who, after I've set up the trade and the risk management, under contractual obligation is required to say to me "Sir, step away from the keyboard, or I'm going to have to shoot you in the head."
I would say there is value in doing nothing.
Speaking of doing nothing, the hockey game is on and the couch beckons.
Alston Mabry comments:
One sympathizes. It brings to mind this proverb.
Kim Zussman writes:
Randomly speaking, the market might have just as easily shot up and you could have avoided regret.
Gordon Haave writes:

Whenever I am in a business meeting and someone has come to it with some pressing need we have to react to right away, I always ask "what if we do nothing?". Everyone is always stunned.. they haven't even considered not doing anything. After asking that usually the consensus become to, in fact, do nothing.
Alston Mabry writes:
I would say that the over-arching issue is that the Market Mistress can torment her lovers in many, many ways. And experience would lead one to believe that tormenting her lovers is, in fact, her main obsession.
George Parkanyi replies:
Oh sure, Kim, you're right about that. But I had my risk management in place. Stops. But the point is, I had my idea right, and the method of executing basically set up to exploit the anticipated scenario. That would have played out very well, since there was nothing more that I needed to do at that point. Then I started changing stuff …
I don't mind being wrong, because that always happens in the markets, and you plan for it. What really gets me angry at myself is when I'm right and then I get in my own way. What other people do, I can't control, but what I do I SHOULD be able to control. Not being able to maintain self-discipline is a character flaw that has to be actively managed, and today it got the best of me. Doesn't always, but today it did. (Tomorrow may not be so good either, because before the close I went long a little silver.)
Jim Sogi writes:
Well, the next best thing to doing nothing is doing just a little to see what happens. If you're wrong, not such a big deal, but a small sample gives a good sign. Like Commodore when the guy gives him a hot tip in Reminiscences of a Speculator. See how it gets swallowed up.
Jeff Watson writes:
Jim mentioned probably the best thing I ever learned in my speculation game which is still going since 1973. "See how it gets swallowed up." Second best lesson I ever learned, but it only works with big orders and can tell so much about the markets, where they are, where they're going, who want's what, etc. Many things can be said with words, but until the order is put to the market, one can't say anything. The order getting digested is where the rubber hits the road and contains so much information(even in these electronic days), almost 10,000 pages per order if one is willing to keep an open mind and analyze it. The Commodore's system still works well in the grains, more than any other market I've seen and has been responsible for much of my limited success.
Vince Fulco writes:
The multi-day swing boys and the deep pockets are the big winners in GC1 so far tonight. Late afternoon, the contract came in like a ton of bricks as ES tumbled, with modest movement in equities after hours, zoom goes Gold as if the latter part of the day didn't even matter. The solid long moves all seem to be held "in reserve" till the day traders are flat.
Jim Sogi responds:
I know its so minuscule, but the market knows when I put in my and my order makes it harder for Globex to move to the price and for a fill. I try to stealth even my limit orders keeping them mental until the price is where I want, ambush like. It puts me near the end of the queue, but at least its the right queue at the right price tick. Less chance of the hunter becoming the hunted, less exposure.
Glencore (aka the metal men) IPO top ticks a number of markets within days. Not even Blackstone et. al had that kind of timing skill in the last cycle.
James Goldcamp writes:
And don't forget the tendency for central banks to move to an accumulative posture relative to the metals. Alas, the "convergence" of these types of indicators is too infrequent I would suspect to be of counting value.
Anton Johnson writes:
And let's not forget the guaranteed to happen yin yang of Zell's of near perfect timing vs. Blackstone, and his subsequent dinosaur endeavor.
It is interesting that in many of the electronic markets that one has traded millions of contracts in, but still don't know how to participate in the official "opens" where there is a "single price" determined by a complicated set of rules that would take a hundred lawyers a year to figure out, the "open" is often the extreme of the day, and the only people who get it at the extreme are those who somehow have figured out how to trade the "open" or who have the equipment to do so. Such a situation occurred in the Bunds today, where it opened at "80", set a high of "82" a nano later, and then very delicately as my grandfather Martin would say, fell all the way down to 20 or so, "relieving" all the longs of their hard earned "wherewithal". The days of Livermore and Grandpa Martin, of Morse and Little and Boss Tweed and Drew and Travers ("although of genial disposition, he was a chronic bear") are not forever gone.
Nor for that matter are the days of James Hill who could not resist succumbing to some inside trading in railroad stocks based on the Chinese situation and who Harriman, the decorated political office holder and flexion cubed of his day, turned in to the office holders of the day for "hearings" and punishment for his "inexcusable and inexplicable behavior". James Hill who built the greatest railroad, the Great Northern,and spared no expense to engineer it perfectly for safety and efficiency and inspected every inch of the track he layed. Reminds one of the Scapegoat under fire today.
Vince Fulco writes:
I have had the chance to tour his home in St. Paul last year. I dare say while opulent for the area, it was a functioning house and not a copy of the palatial, "money is no object" places like the gilded age titans out East. In keeping with the grounded, pragmatic Midwestern mindset I have witnessed often. The boiler room running hot water through the house; the first of its kind in town, is simply not to be believed.
Let us augment the Zacharian situation which I used to call a Finnegan where you look at the screen and a price is too terrible to contemplate because it's ruinous to you, and then you realize to your utter delight that the price was a misprint on the screen, and you're whole, and not losing at all, but …. by the end of the day or week, the price you feared actually turns out to be worse than you feared and you lose even more. Such a situation occurred in conjunction with the flash crash of May 6 when the price of 1060, which was ruinous for individual stocks and S&P was there for a second, but then it rose 8% in a day, and then Zachar predicted it would go bak there after it rose 100 points.
Okay, two other situations deserve a name.
You look at the screen, and you smile. Your market or stock is way up you think. But then– "Oh no," you were looking at the wrong market. And your thing is the only one that's not good or up if your long. That happened to me with my Rimm and Vix today. I see a market way up. I smile. Oh no. It's not Rimm, it's Vix that's way up.
What should this be called. And what about the variant where you have a price in mind to get out, and then you go to shave or take a call from a non-agenarian, and the price is realized, but by the time you can enter the order it's not there any more. And it never gets back.
A related situation is that you're out of office for a second, and you hear an announcement. The economy is very strong. However, bonds are down because of the crazy idea that a strong economy is inflationary. But that's causing stocks to go down. Okay, you're losing money on your longs. The market is crazy right? You grit your teeth and go back to take a look. Amazingly the bonds are way up however. WHY? Because stocks are way down. In other words, you lost on stocks because bonds were going to be down, but they actually went up when stocks went down, so you lost for an opposite reason.
What are the proper names for all these? And what variants of these type of things deserve a name?
Peter Earle writes:
The one where you look at the screen and smile– perhaps that moment is best termed an "Eastwood", a "Harry", or a "Dirty Harry", or being struck with/by (a) "Sudden Impact", as demonstrated by the relevant portion of this scene: first from 0:18 to 0:51…and then from approximately 1:05 to 1:13.
Chris Tucker writes:
The last situation could be referred to as a "Cyclone", not for the storm, but in honor of the Chair and the iconic roller coaster of his youthful digs at Coney Island. The Cyclone is terrifying, filled with thrills, dips, lunges and jerks. And people keep coming back to plunk down there hard earned cash for more.
Very nice short history of the park at Coney Island here.
Vince Fulco writes:
The Cyclone seems most apropos. What is it about Mr. Market's ability, esp. with these leveraged ETFs to give you a nice gain but not hit your target price and then revert back to your cost in an instant (many multiple percent away and seemingly not to be seen again in the near future with the new info) then turn within pennies and return you back to profit mode testing your temperament so mightily? The silver ETFs have acted like scalded dogs the last few days.
George Zachar comments:
The Coney Island Cyclone was the signature thrill ride of my youth. I've ridden it well over 100 times.
What's always fascinated me about it, is how the experience varied with one's position in the 12 rows of seats.
In the very front, with the center of gravity many feet behind you, the visual danger signs led the acceleration by a couple of seconds, giving you the sensation of hanging over a cliff.
In the very back, my favorite spot, the acceleration came before you could see the rails dip, so it would catch you unawares and whip you sooner/faster than your mind anticipated.
Also, at the start of the right turn off the NW corner, the right-front wheels would leave the track for an instant, making first-time riders wonder if they were destined to die on Surf Avenue, in the shadow of the D train.
Alston Mabry writes:
The one where you're out of the office for a second, and hear an announcement– It's called "duck season".
The followup is too good to leave out: "Pronoun trouble".
Craig Mee writes:
About the one where "it's even worse than the mistaken price you mistakenly thought was your" :
I thought you were going to say, Victor, if after getting heart palpitations at the first incorrect reading, just by the fact you had done this, it's better to get out of your said stock now anyway, as you've brought bad karma to the trade.
Julius Shiskin (1913-1978) pioneered some seasonal analysis programs at The Census Bureau that are widely used and responsible for much of the random data we receive on monthly increases and decreases. Around 1970, he wrote a great paper applying his methods of seasonality to stock market prediction. It was very suggestive. He immediately withdrew the paper, presumably for bureaucratic reasons. It would be interesting if that paper existed and could be applied prospectively. I looked through some google stuff and could find no reference to it.
Vince Fulco writes in:
I believe the title of the paper you are looking for is, "Systematic Aspects of Stock Price Fluctuations", ~1968. Ask Doc to find a copy for you.
Hero for the day submission.
Found via the TED Blog:
The invention that unlocked a locked-in artist: Mick Ebeling on TED.com

The nerve disease ALS left graffiti artist TEMPT paralyzed from head to toe, forced to communicate blink by blink. In a remarkable talk at TEDActive, entrepreneur Mick Ebeling shares how he and a team of collaborators built an open-source invention that gave the artist — and gives others in his circumstance — the means to make art again.
approx 8 min.
Very interesting post on Buffet from the "accounting watchdog" Francine McKenna. She writes:
On the way to writing this story, I realized some disturbing things about Berkshire Hathaway and how Buffet runs it. So anxious are some to annoint gurus, sages, and oracles, that they overlook some of the worst corporate governance practices I have ever seen. And Buffett's Berkshire doesn't like to be told how to do its accounting, either. I'm writing about that next for Forbes.
If someone could relate the 10 most important ways to be a successful beggar and somehow rate the big CEO's on how they fare on this, perhaps it would be a good way to pick investments these days. Certainly the basketball player, and the [deleted pending resolution of offer and counteroffer] would be high up there, and the heads of the certain institution from areas that are renowned for their ability to compromise would have many lessons to teach, and juicy stocks ripe for investment. The head of a metals company renowned for its low cost elevators in my day was a butler and this would seem to be very ideal training in the absence of a school for beggars in this country. How to generalize?
Gary Rogan writes:
They can't really beg and retain any illusion of authority. They have to prostitute themselves to the regime while plausibly (somewhat) appearing highly enthusiastic and supportive.
Some of the skills:
-Be able to speak with passion and conviction about complete nonsense, generally in the collectivist/green future and similar areas.
-Be able to deny obvious truth with passion and conviction in public, such as the real motivation for any help from the government.
-Regularly show up in Davos.
-Express a great deal of concern for various oppressed constituencies, at home and abroad and describe at length how the company/CEO are helping them.
-Be excited about creating jobs, especially "good" jobs, "skilled" jobs, "green" jobs. Talk at length about how the US needs to be a country that "builds things".
-Be able to motivate a large number of employees by any means necessary to contribute the government political candidate.
-Invest heavily in a number of "relationships" in DC to create wide-spread support for bailing out the company.
-If the company is a conglomerate that owns any media properties turn those properties into the echo chamber for the regime.
-Infrequently offer mild criticism of the regime while emphasizing the silver lining.
-Get involved as advisers to the various regime commissions.
-Hire former regime members.
Steve Ellison writes:
Maiming: In one country I visited, there were many beggars, who served an important role in their religion by giving the faithful opportunities to do good deeds. Many of the beggars had been purposely maimed by their handlers in order to attract more alms.
Spinning a yarn: When I first worked in the big city as a young man, I was stunned by how many panhandlers there were. Locals informed me that the Republican president was to blame. I saw the same panhandlers day after day, but every once in a while somebody would approach me with a sad story. One woman rode the subway telling everyone she needed to get to a hospital for a medical procedure but needed money to get there. I occasionally would be approached by someone claiming to be a stranded traveler who needed money to get home.
Performing unwanted services to create a sense of obligation: The last time I went to the Los Angeles airport, I was approached as I walked out of the terminal by a woman who asked if I needed help finding anything. I said I just needed to find the shuttle bus for rental cars. She pointed out where it was (it was right in front of me, and I would have found it myself within five seconds) and then asked for money. Squeegie men and charities that send preprinted address labels are in this category, too.
Feigning virtue: I know people who have offered jobs to people holding signs saying, "Will work for food". None of the sign holders have ever shown up to work.
John Tierney writes:
10 attributes which get the alms seeker off to a good start:
1. stresses that the company is concentrating on "giving back to the community"
2. actively involved in and/or seeking out green initiatives.
3. putting increased emphasis on organic growth, but always has an eye-out for M&A opportunities
4. working hand-in-hand with government agencies/NGOs to address hunger/AIDS/climate change
5. supports and serves on advisory boards of outfits like Breast Cancer Awareness, Habitat for Humanity, Thurgood Marshall Scholarship program, anti-vivisection league, and Sierra Club
6. never misses annual meetings at Davos & Jackson Hole; always has time for interview with CNBC and others; dresses casually, but not ostentatiously for same, addresses interviewer by first name…refers to this year's meeting as "one of the most exciting" ever
7. rarely indulges in short-term predictions, instead devotes most of his time to long term initiatives (which he'd like to discuss, but, at this time, is premature); sees things improving slowly but surely
8. believes the Fed did the right thing - might have made a few small errors but, generally, moved decisively at a critical time. Country will bounce back, always has.
9. bailouts, QE1 & QE2, though regrettable, were necessary for the preservation of the financial system.
10. insists the public will realize a "healthy return" on bailout funds
Vince Fulco writes:
Not to be forgotten, the institutions that pound their chests with pride in their ad campaigns using misinformation as JPM has been doing recently re: the X number of mortgages (400M as I recall) the company has modified in 2010. "In order to do our part and assist ordinary consumers get back on their feet…" is the approximate spirit of the ad. Needless to say, for better or worse, in early consultation with these companies, the administration & Treasury planned for a 4-5X number of alterations.
Gary Rogan adds:
Basically, the main requirement for being a CEO today is excelling at credible hypocrisy.
Russ Sears contributes:
Here are a half dozen more.
1. Beg for federal money for your customers. This should allow your prices to double what they put in. Plus the room for undetected fraud goes up. (See higher education and Medicare, medicaid and first time buyers tax credits). This way you get the best of both worlds, customers thanking you for making it affordable and tax payers footing the bills.
2. Give away your product to third world countries with tax breaks so that the Feds will extend the favor by lengthening your patent protection in US. Again gratitude for sticking it too us.
3. Have the government make it illegal not to be insured, and then make sure your product must be paid for by insurance. (car, health, PMI etc) Again with the government involved raising the easy of defrauding insurance companies.
4. If you are captured by the unions, make the government give only union shops a chance.
5. Use your size to get tax breaks as incentives, use your popularity to have the citizens build your stadiums.
6. Make sure that court system understands that with all the lawyers you hire, you are the ones keeping the judges in a job. Bringing regulatory capture to a new level, too big to prosecute.
World traveler B.K. writes:
I've seen countless mutilated beggars in India, enough to make you want to cry coins to them. However, the practical advice is not to give: "In India thousands of children are being mutilated annually. The joints of their bones get injected with bleach. Infection is the result and amputation follows. Eyes are stuck out as well. …"
However, the greatest beggar I ever saw was an armless man in the NYC subway with a sign around his neck, 'Please give to buy drum set.'
George Parkanyi writes:
That may well be, but I look at it this way– who am I to judge? I once gave a leg-less homeless man a ten-dollar bill. Well he just absolutely lit up into a beautiful smile, looked me straight in the eye and said "God bless you!". That blessing hit me like a sonic boom. I felt it physically, and walked away feeling like I received much more out of that exchange than he did. Make of that what you will, but it had a huge impact on my outlook on life, and how we relate to each other.
Marion Dreyfus writes:
I saw the same mutilations and deliberate crippling in Nepal. Hundreds of kids tottered after Westerners, begging and making mewling sounds. If once you gave you were encircled and could not advance another step until each and every child had gotten coins from one.
Art Cooper writes:
One of my favorite Sherlock Holmes stories is "The Man With the Twisted Lip," an exceptionally successful London street beggar, who gave his benefactors psychic value for their alms.
Pitt T. Maner III writes:
Here is an article on organized phony beggars. Those who donate must be able to differentiate the individuals worthy of a helping hand:
"Certain persons posing as social leaders have been running the racket of beggary. We are busy in gathering necessary evidence to initiate criminal action against them," Ramalingappa said.

He claimed that at few places the "beggary business" was going on a "commission basis"

and whenever the officials conducted raids, the beggars escaped from the clutches of law and also alerted others over mobile phones.

"Whenever the beggars in disguise are arrested, lawyers rush to get them released," Ramalingappa said. Most of these rackets thrive in and around well known pilgrim centres and religious places where people generously offer to beggars. He said an awareness programme will be launched to impress upon people that beggary should not be encouraged.

Stating that no proper rehabilitation of "genuine beggars" has taken place anywhere in the State, Ramalingappa said a comprehensive survey on the conditions of beggars will be taken up soon. There are 914 beggars including 168 women in rehabilitation centres all over the State. Steps were being taken to set these centres in order.
Here is a great review of the fabulous UK Maker Faire.
Chris Tucker writes:
I LOVE Maker Faire!!
The Bay Area one is May 21, 22; Detroit July 30,31; New York Sept. 17, 18 at the New York Hall of Science
—
keep looking »
Archives
Resources & Links
Search